Choosing the right font is one of the hardest parts of creating a new logo. So let's make your life easier with this list of the 35+ best fonts for logos in Canva. Whether you're using the free or pro version of Canva, you'll find plenty of logo font ideas to inspire your design!
The Best Fonts For Logos In Canva
The following 36 fonts are judged by many factors, including legibility, style, and creative expression.
Some of these fonts are only available for Canva Pro users, and these fonts will be mentioned as such.
1. Bison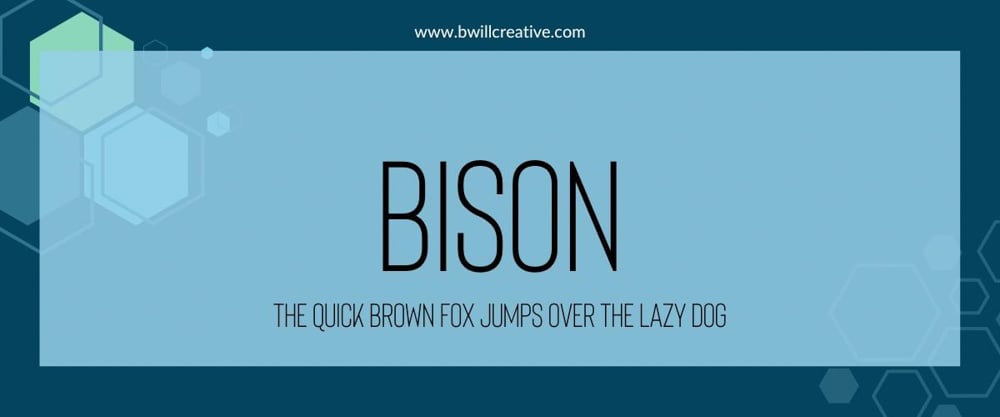 Bison is a versatile and adaptable font that stays legible, even in smaller sizes. Bison is a basic sans-serif font, but if you want the logo for your business to get straight to business with your message, then this font will do the trick.
2. Eyesome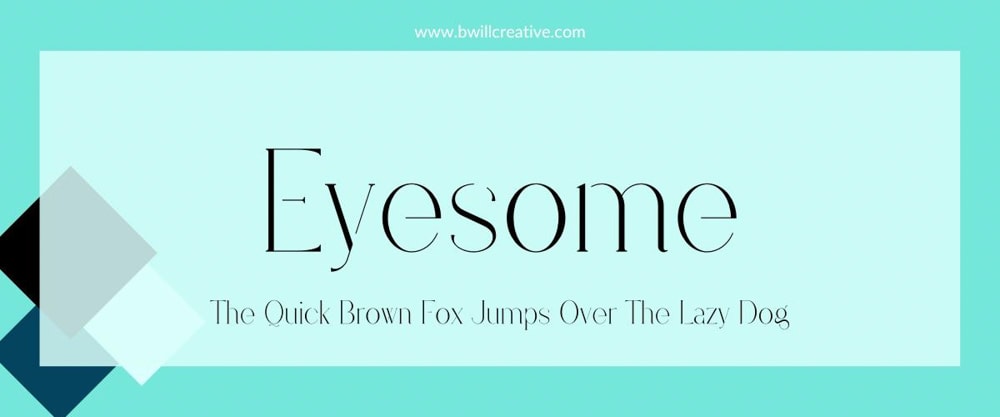 Eyesome is an elegant and sophisticated font that feels modern and contemporary, mixing normal-width lines and razor-thin lines. Some lines are so thin that they don't attach to the rest of the letter, which is a nice artistic touch. This font is great for any business in beauty and cosmetics, fashion, or wedding and event planning.
3. Black Bones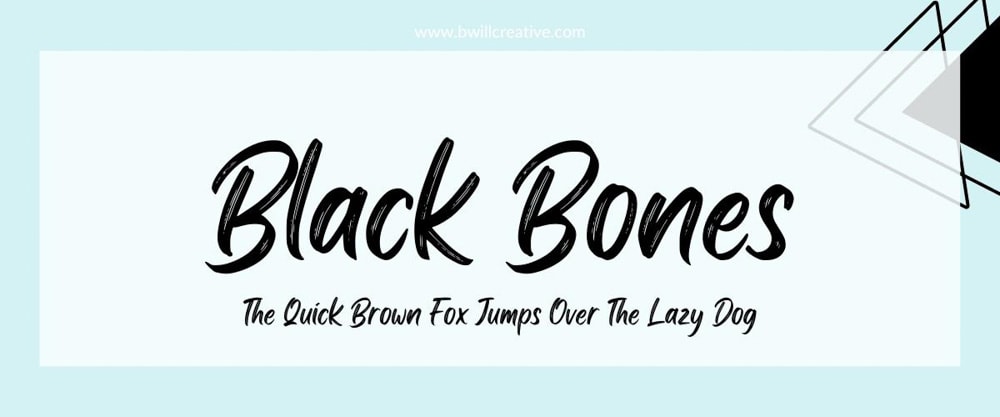 Black Bones is a modern and trendy font that can make your logo memorable to your customers. The unique streaky brushstrokes make this font perfect for any business in fashion and apparel, music and entertainment, and creative design.
4. Beauty Salon Sans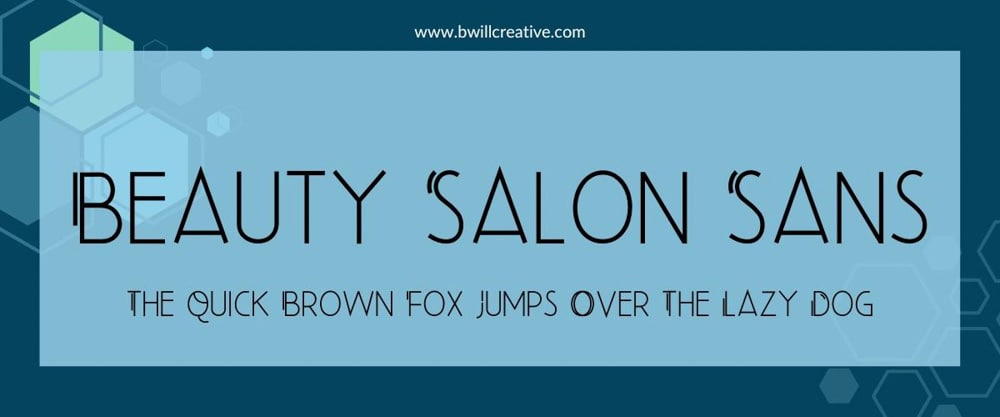 Beauty Salon Sans is a modern font that feels like a timeless classic. This font stands out because of the stylized accents on many of the uppercase letters. This font is perfect for luxury hair salons, nail salons, spas, and wellness centers.
Beauty Salon Sans is only available for Canva Pro users.
5. TT Norms
TT Norms is a go-to font when you need something with a modern aesthetic that's clear and legible. This ensures that your logo will remain clear for both digital and print media. TT Norms works well for any business that needs to look as professional as possible.
6. Yellowtail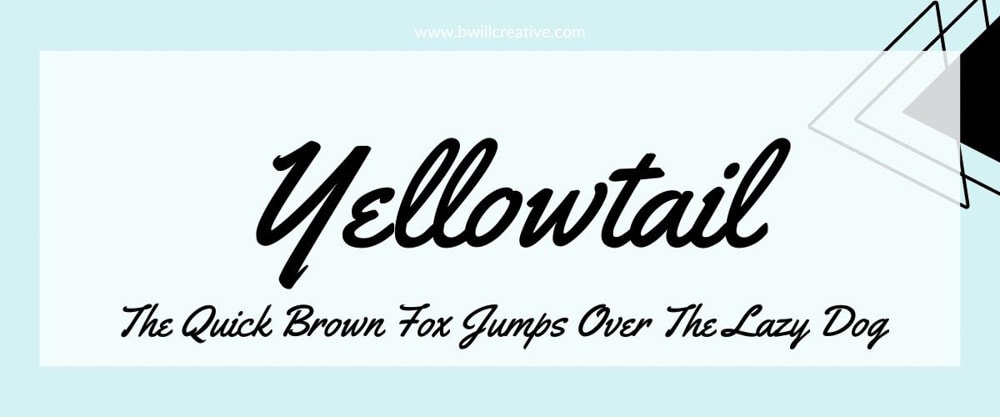 Yellowtail is an expressive and fun font with exaggerated curves and vintage charm. Yellowtail has a distinct style that sets it apart from the more generic options, allowing your logo to stand out and create a strong visual identity. Yellowtail's playful style makes it a great choice for a logo for a restaurant, food truck, clothing boutiques, and craft-based businesses.
7. Intro Pro
Intro Pro is a bold and modern typeface that manages to leave an impact with its simplicity. Intro Pro is a versatile font that can work for just about any professional company logo. Intro Pro is a good choice if you have a consulting service or tech start-up.
8. Lemon Tuesday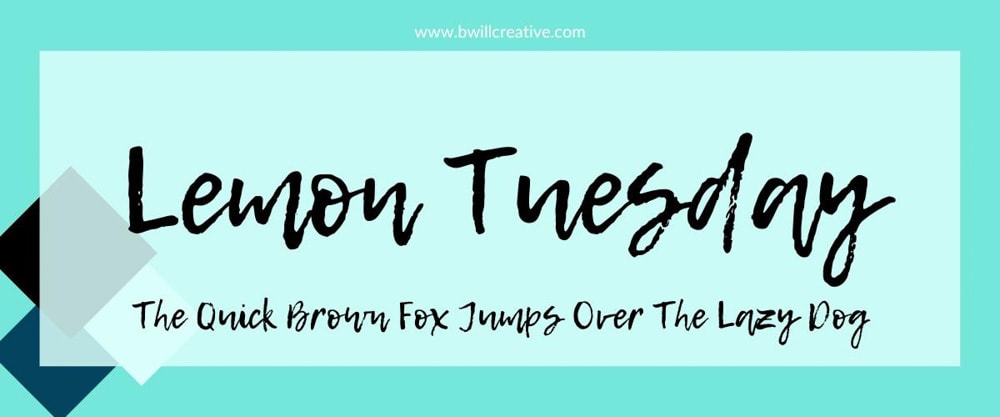 Lemon Tuesday is a unique display font that looks and feels like someone scribbled down their signature with a marker. What this font loses in legibility, it gains in style and likelihood of grabbing your customer's attention. Lemon Tuesday is a font perfect for a smoothie shop, juice bar, farmers market, or event planning services logo.
9. Beauty Salon Script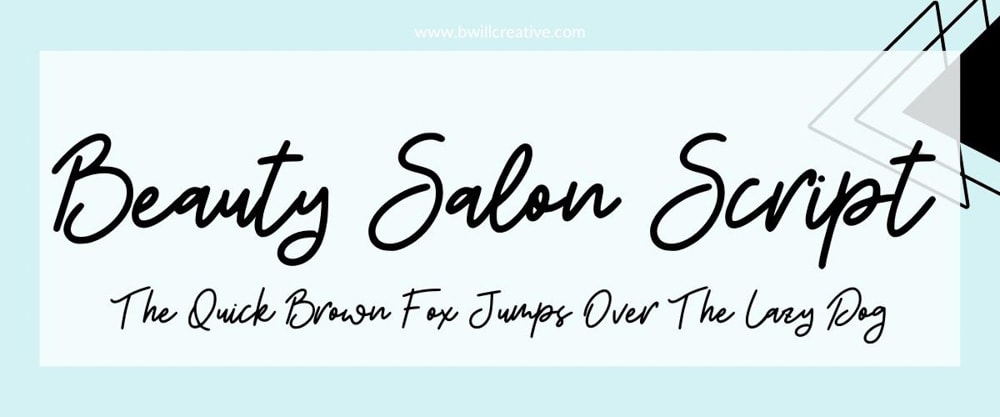 Beauty Salon Script is an alternative version of Beauty Salon Sans with a more handwritten feel. Beauty Salon Script produces a feminine logo that feels elegant and personalized. Much like its sister font, Beauty Salon Script is a perfect logo font for hair salons, nail salons, makeup brands, and other beauty services.
10. Bodoni FLF
Bodoni FLF is an elegant, timeless, and highly legible typeface. Using this font for your logo will work well for a flyer and the sign on top of your business. This type of font is excellent for the logo of a fine dining restaurant, high-end clothing brands, and art galleries and museums.
11. Hitchcut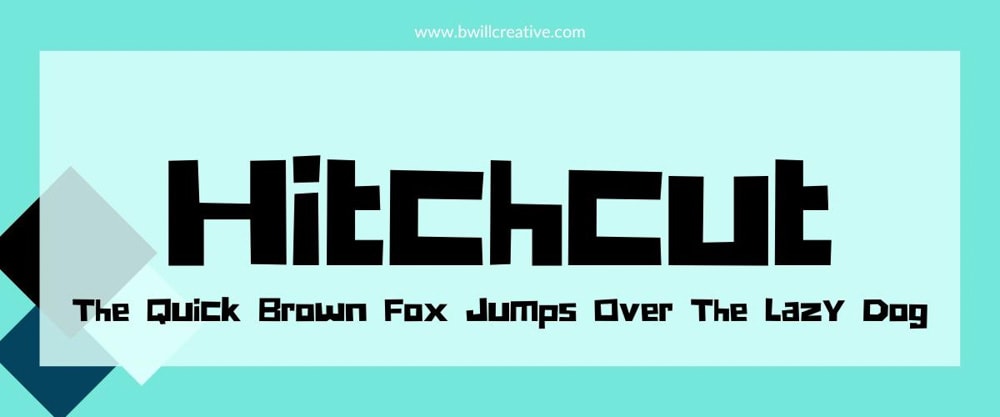 Hitchcut is a very bold and unique font that has an almost cutout feel to it. This font is purposely unbalanced as each letter is a different size and width, making this display font feel creative and playful. Hitchcut can work for everything from a logo for an art studio to a children's toy company to a music and art festival logo.
12. Chango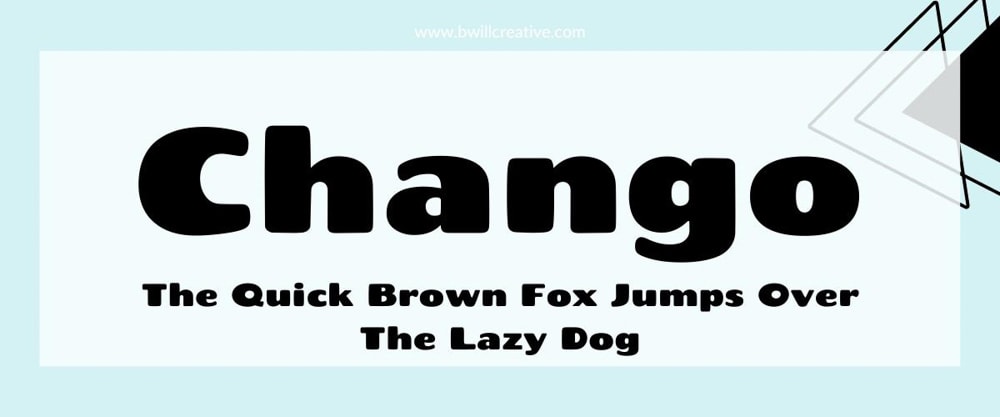 Chango is a large round font designed to grab your customers' attention. Each letter is slightly exaggerated in size and remains very versatile, allowing legible use for a logo on your sign, a flyer, or even on the cover of your menu. This makes Chango perfect for your restaurant's logo, your sports brand logo, and even automotive logos.
13. High Cruiser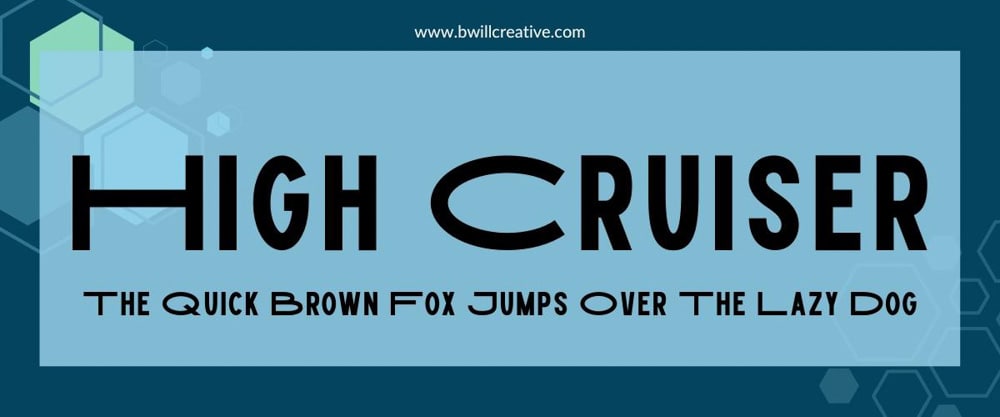 High Cruiser is a uniquely designed all-caps font. Instead of capitalized letters being longer height-wise than the rest of the sentence, capitalizing letters with High Cruiser will make the letter longer width-wise. This font is great for car companies, fitness centers, and sports brands.
14. Mokoto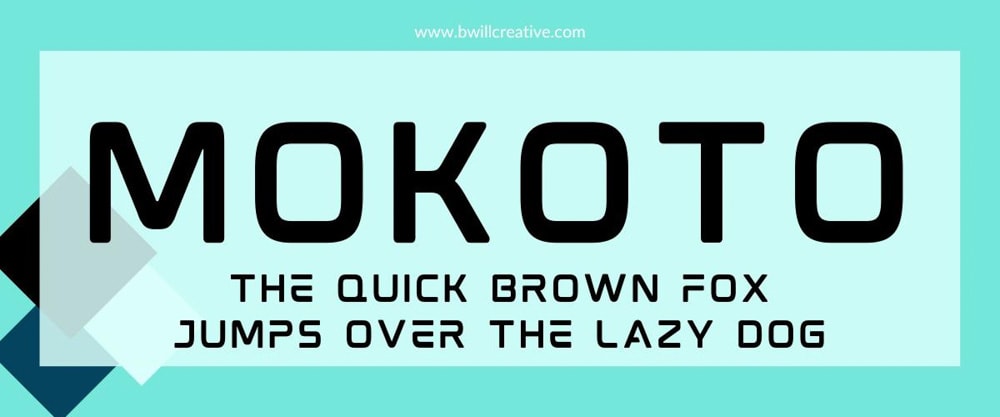 Mokoto is a futuristic typeface with a digital style that works best in digital formats if you want to make a logo for a cellphone accessory company, a gaming brand, or a high-tech business.
15. Yeseva One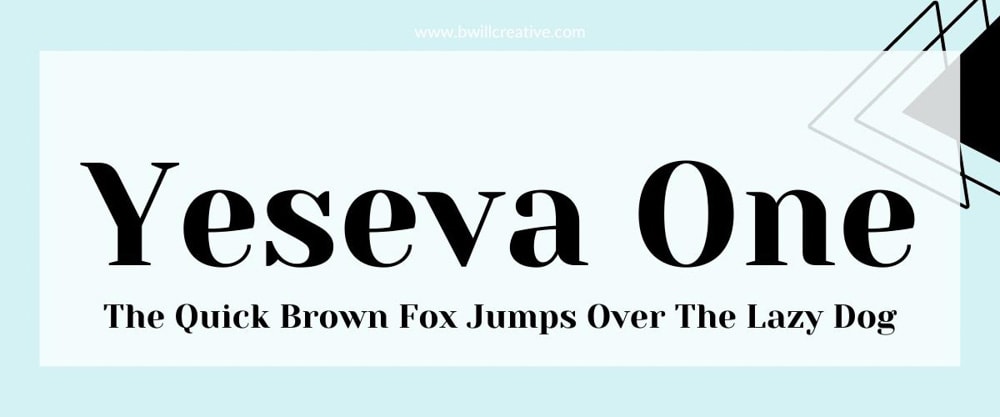 One of the standout features of Yeseva One is its overall balance and proportions. Many letters have a distinct curve/flourish, giving your logo a consistent feel. This type of logo font works for places that serve gourmet cuisine, wedding planners, and home decor companies.
16. Merriweather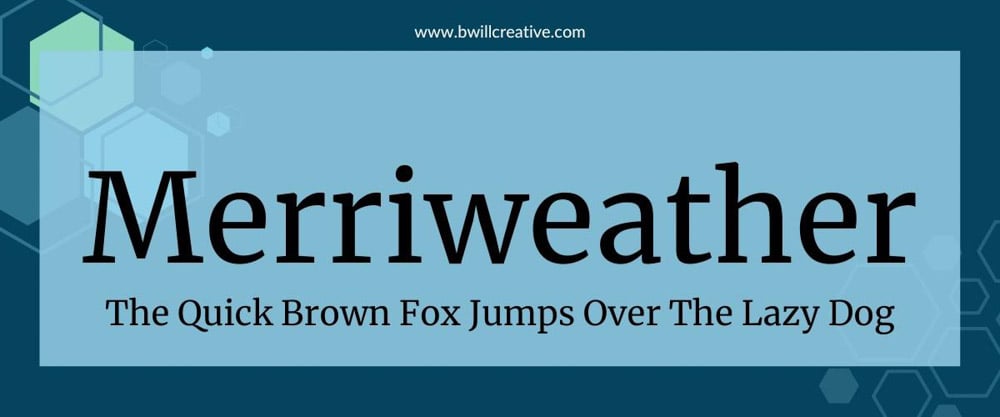 Merriweather's well-defined letterforms ensure your brand's name or tagline is easily readable. Merriweather has a classic aesthetic with a traditional yet contemporary charm. Some of the classic types of logos that work best with Merriweather are book publishers, newspapers, law firms, and consulting agencies.
17. Shrikhand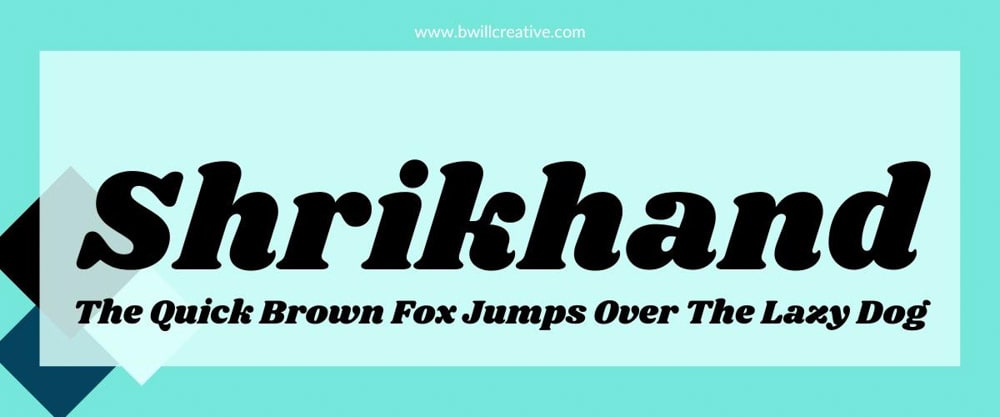 Shrikhand is a bold font that's unapologetic in how much attention it can grab. This type of font is guaranteed to stick in your audience's mind when they think about your logo. The versatility of this font makes it work for everything from a motorcycle brand to a technology company.
18. Alta Light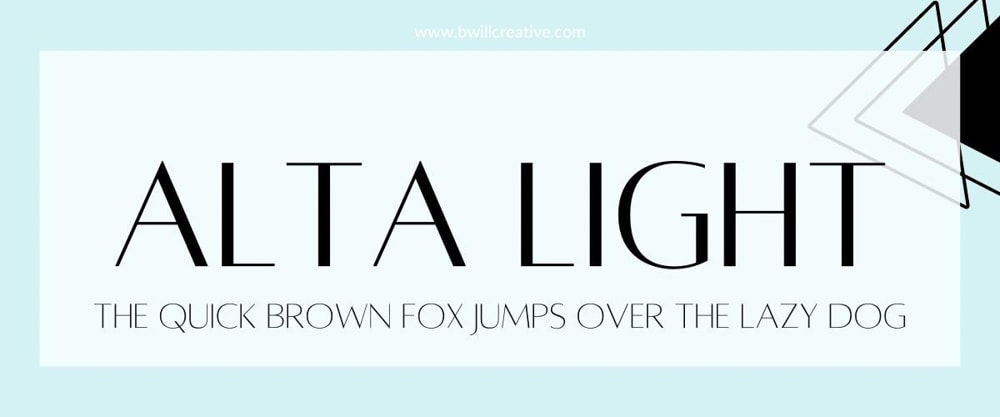 Alta Light is a minimalist font with good letter spacing that's sophisticated enough to work for luxury brands, upscale businesses, and industries that value elegance. Some logos that work best with Alta Light are fashion and apparel, beauty and cosmetics, and the wedding industry.
19. Text Me One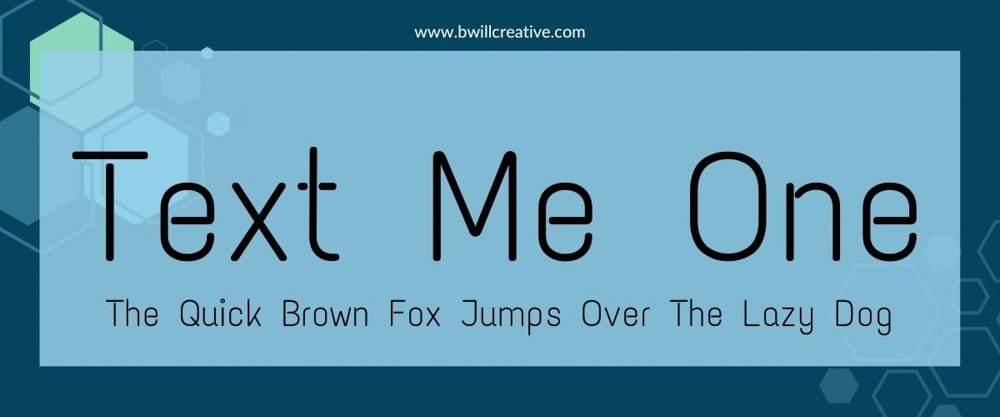 Text Me One is a modern font that can bring a digital flair to your logo. Due to its relatively thin frame with each letter, Text Me One is best used for online purposes. This font works exceptionally well for a logo in the technology field.
20. Nunito Sans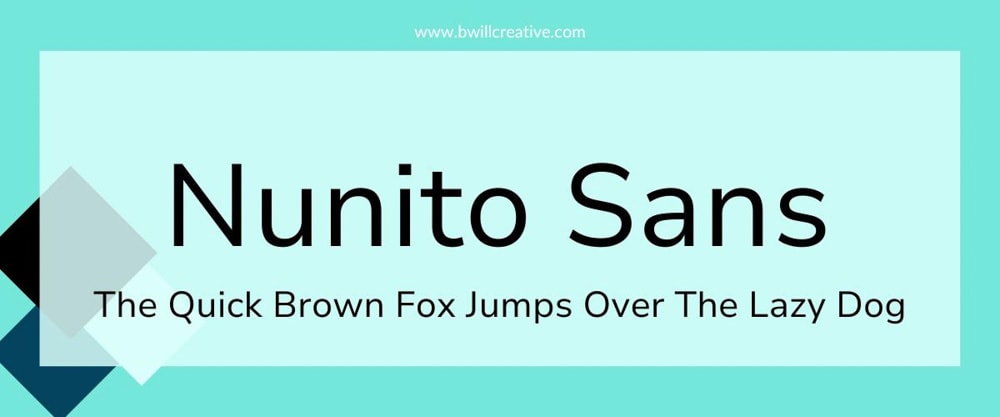 Nunito Sans is a clean and modern font with high legibility and versatility. Nunito Sans comes in a wide range of weights and styles you can also use for your logo. This font can be used with everything from technology startups to tutoring services and e-learning platforms.
21. HK Modular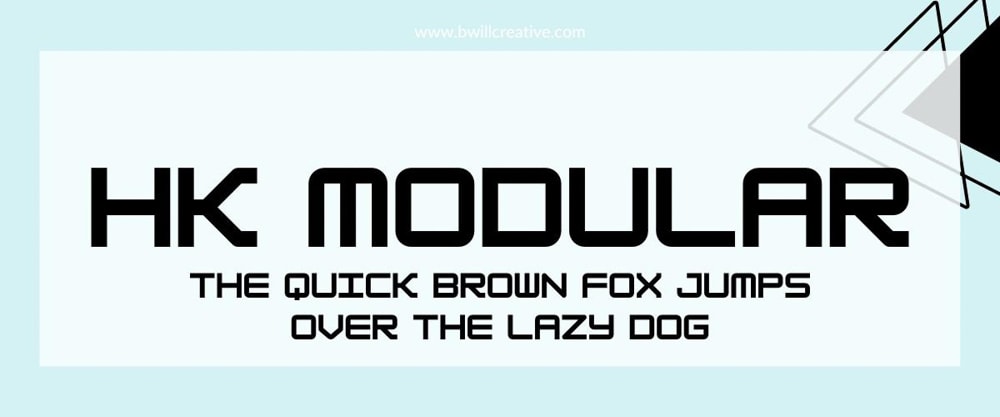 HK Modular is a display font that features a mechanical structure to it. The font has enough weight to be legible for a large sign or a business card. If you have a business in the tech field, this font should be highly considered.
22. Didot
Didot is an elegant and sophisticated font with thin, delicate letterforms with high contrast between thick and thin strokes. This contrast gives Didot a refined and luxurious feel, making it a perfect logo font for high-end fashion brands, jewelry brands, and watchmakers.
Didot is only available for Canva Pro users.
23. Inndam Extended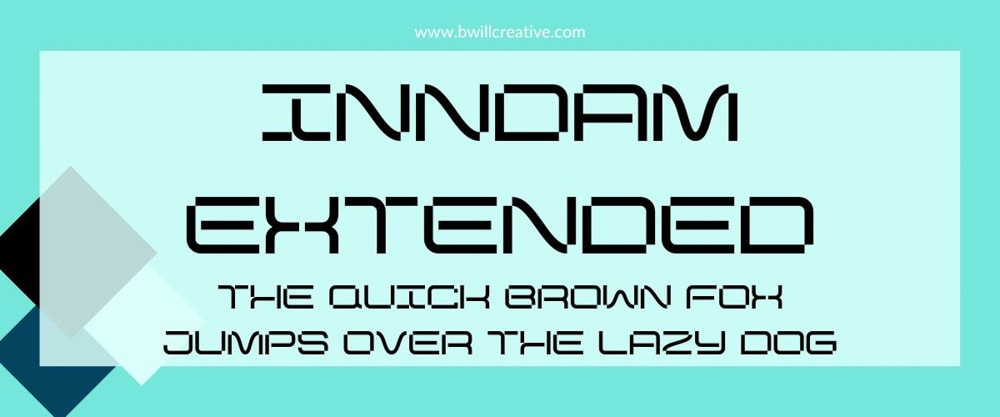 Inndam Extended is a font that feels right at home in the world of sci-fi and robots. It's best used online; remember that the smaller the logo is, the less legible the font will be. Inndam Extended is great for any business in the tech field.
24. Abril Fatface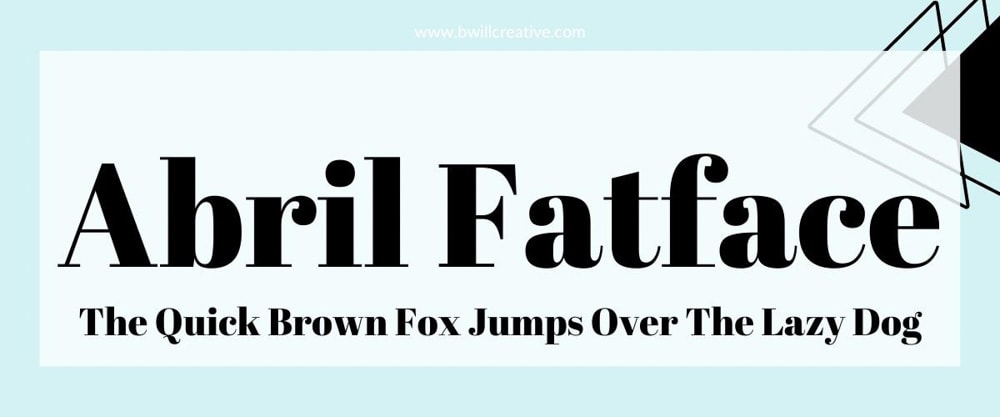 Abril Fatface is a bold and eye-catching font with a lot of personality. There's a slight retro vibe to this font that can help bring a distinct visual style to your brand. The feel of this font works for classic and vintage-themed businesses such as retro clothing stores, antique shops, and vintage-inspired cafes.
25. Racing Sans One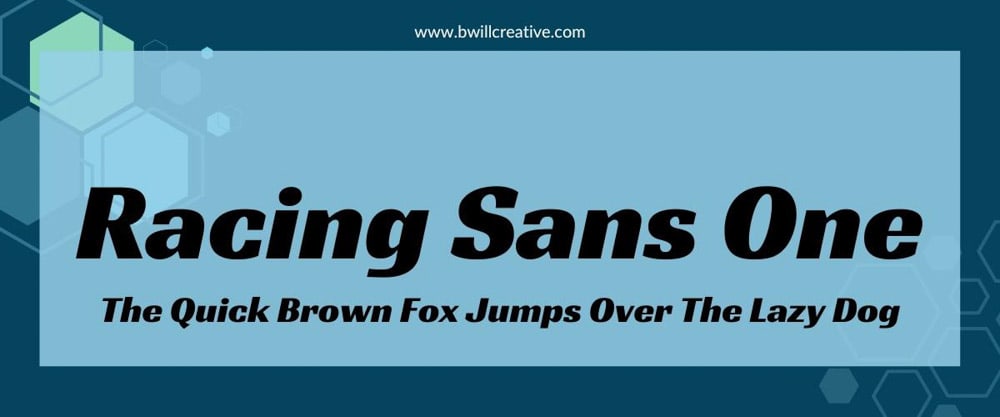 Racing Sans One is a bold, slightly slanted font that gives your logo a sense of speed. The font itself is very legible, and it's bold enough to grab attention. This font is best used for delivery and automotive services.
26. Josefin Sans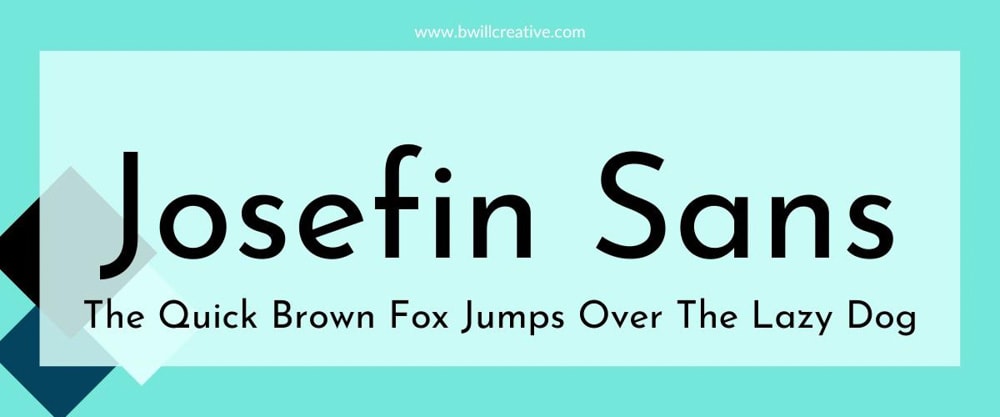 Josefin Sans is a sleek and minimalistic font that's highly legible. The font has a geometric elegance, making it suitable for brands that value simplicity and sophistication. A logo made with this font would work well for fashion brands, technology startups, or even artisanal and handcrafted products.
27. Sifonn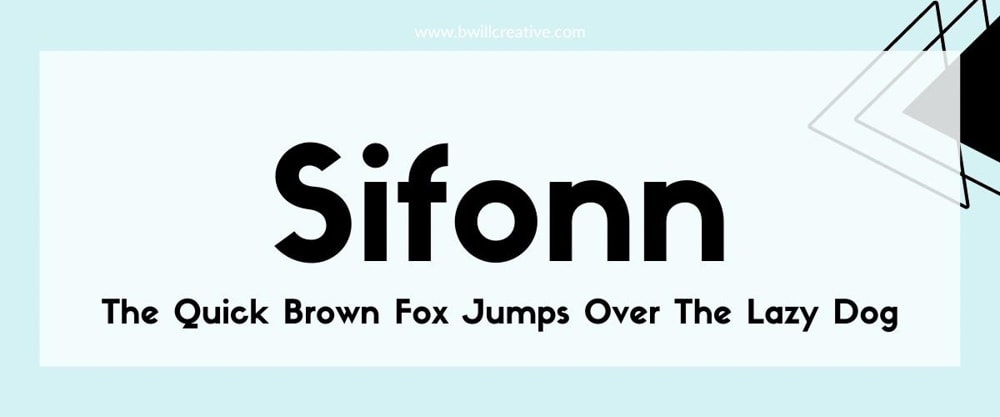 Sifonn is a bold font that feels like a fusion of modern and retro aesthetics. Sifonn is reminiscent of old-school Art Deco typography and works for a logo in beauty and cosmetics, jewelry and accessories, and hospitality and luxury services.
28. Rufina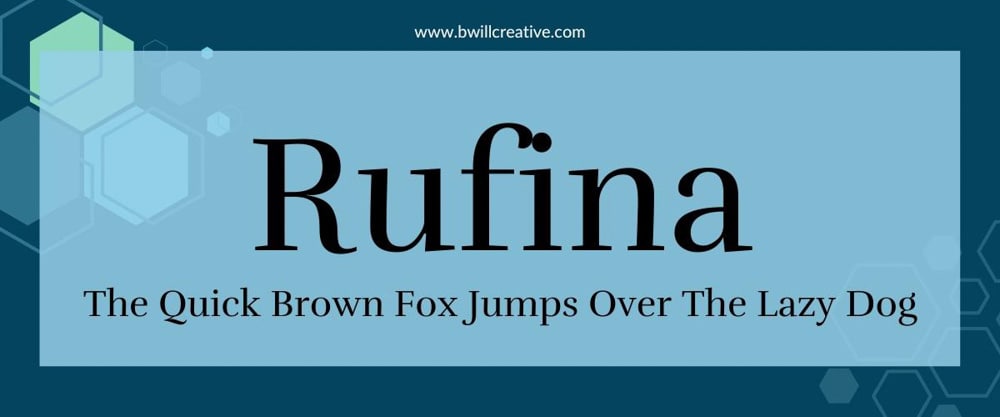 Rufina is a legible font that promises quality for your company's logo. The one downside of this font is the spacing issue that pops up when certain letters are next to each other (like the lowercase "f" and "i"). If that doesn't bother you, Rufina will work well as a logo for restaurants, resorts, art showcases, and wedding services.
29. Limelight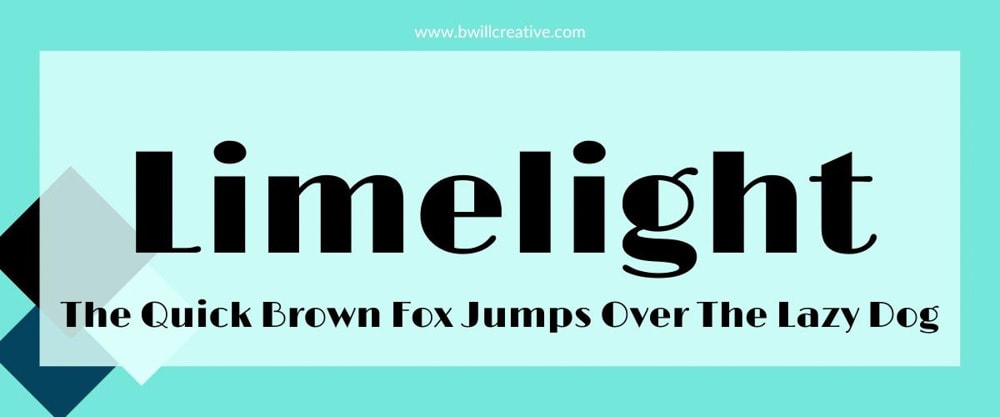 Limelight is a bold typeface inspired by 1920s Hollywood that will bring glamor to your logo. This font works well for printed and online purposes and is perfect for any business where you make your customers feel like superstars.
30. Kollektif
Kollektif is a clean and minimalistic font that can work with many different types of brand aesthetics. Kollektif is very legible and can be used to make a logo for everything from a gym or fitness studio to marketing agencies or almost any online retailer.
31. Vast Shadow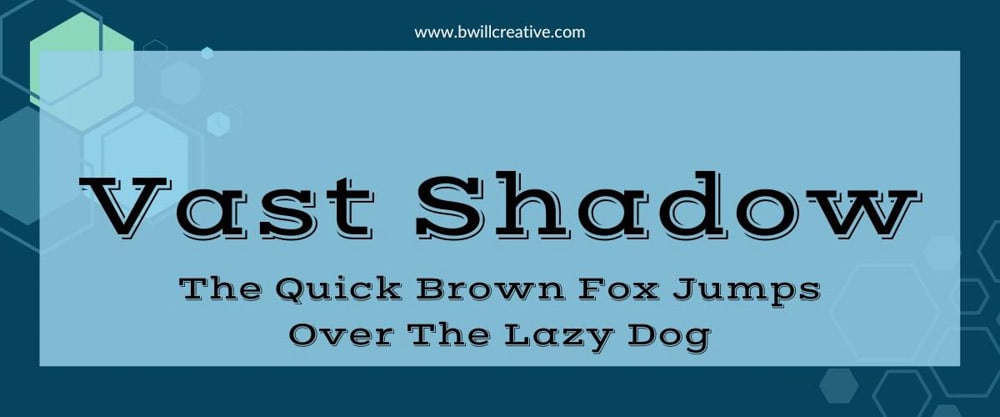 Vast Shadow is a display font with a built-in shadow that surrounds it. Remember that you won't be able to adjust or remove the built-in shadow if you choose this font for your logo. You can use this font if you're uncomfortable adding your own shadow to a Canva font.
32. Playfair Display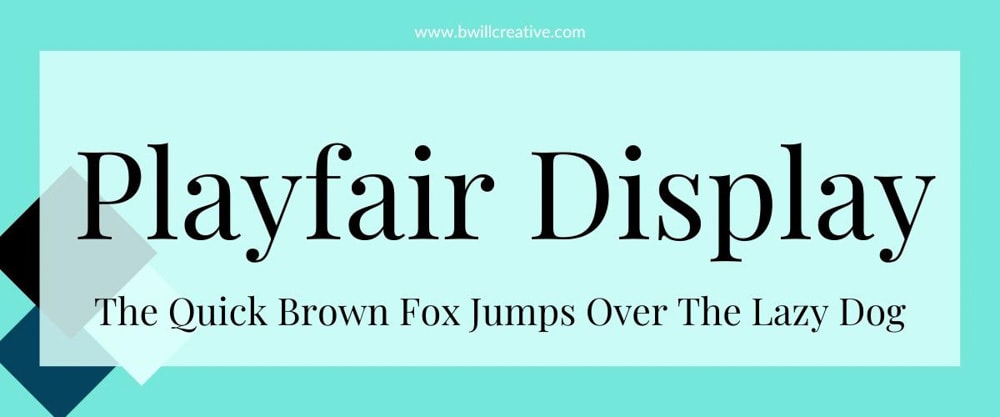 Playfair Display has a classic and sophisticated appearance with its delicate serifs and graceful curves. Choose this font to evoke a sense of heritage, craftsmanship, or premium quality—a perfect fit for cosmetics and beauty, fine dining, high-end retail, and luxury brands.
33. Fredoka One
Fredoka One is a playful and fun font that gives your logo a warm and inviting feel. Fredoka One works especially well for digital logos for websites, social media profiles, and mobile apps. This font is also perfect if your company involves a children's brand, such as a kids' clothing store, children's books, or daycare centers.
34. Pacifico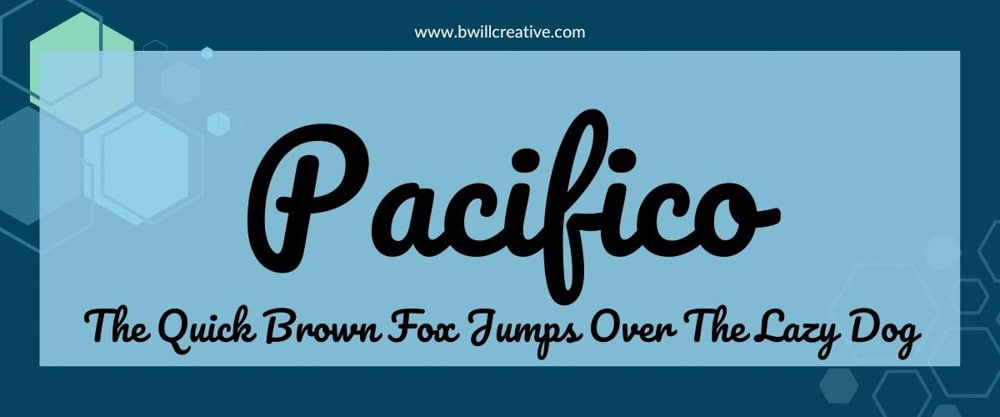 Pacifico is a casual and relaxing font with handwritten appeal. This font was made for creative endeavors in the beach and tropical theme variety. This makes Pacifico a perfect font for a logo with beachwear brands, travel companies, wellness centers, yoga brands, and cafes.
35. Odibee Sans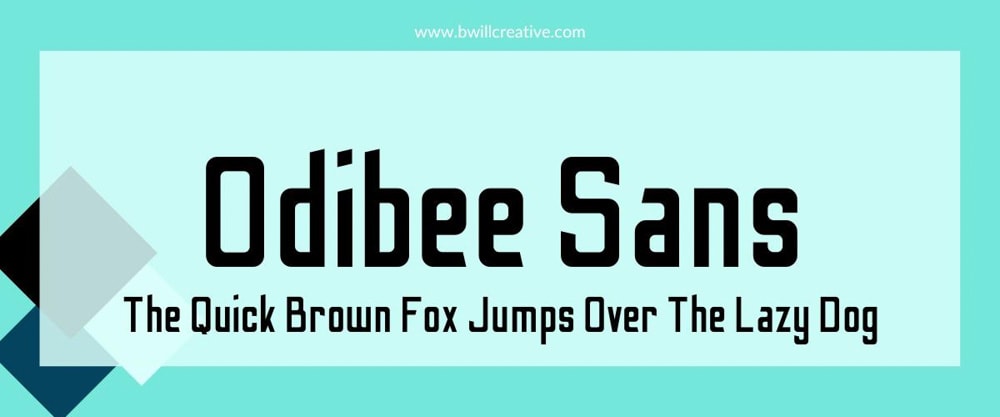 Odibee Sans is a uniquely shaped font with slightly slanted letters. This is the type of font you want to check out if you need something that feels traditional yet has a bit of jazz to it. This font works well for a logo based in the music industry, the clothing industry, and the entertainment industry in general.
36. Bakerie Thin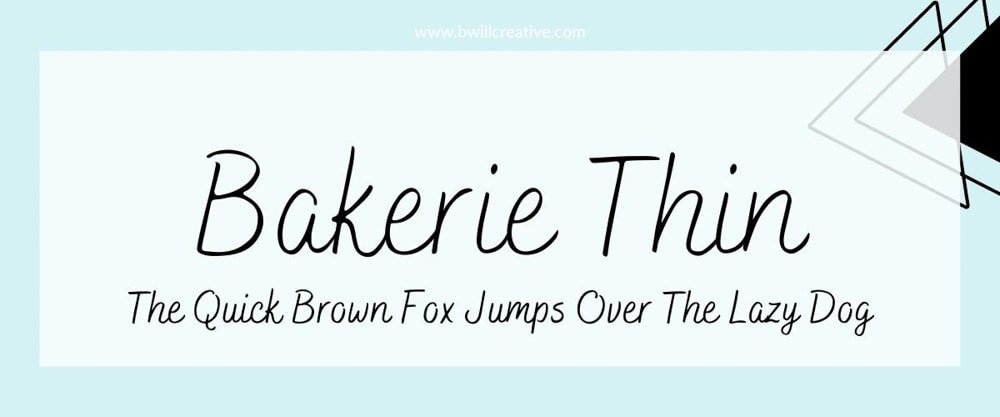 Bakerie Thin is a thin font that gives the impression of delicacy and precision. This font is ideal for minimalist branding strategies when it comes to your logo, as it may not grab a lot of attention. However, when you need a subtle font for a logo, Bakerie Thin will work well for an artisanal food company, a handmade crafts brand, a boutique retail store, or a bakery.
If none of these fonts work for your logo, you can add a font to Canva to use in your projects. But either way, you hopefully now have a few great logo font ideas for your new logo!