With the help of product mockups in Photoshop, you can easily pitch product ideas, test packaging design, or even make images for digital products with ease.
Whether you've created a mockup yourself or have downloaded one online such as those found on Creative Market or Envato Elements, this tutorial will break down how to use your mockups to their fullest.
How To Use Mockup Templates In Photoshop
Step 1: Locate The Mockup Folder
After downloading your mockup, locate it on your computer. It will usually come in a zip folder, as shown in the example below. The mockup I'll be using from this example is from a hat mockup.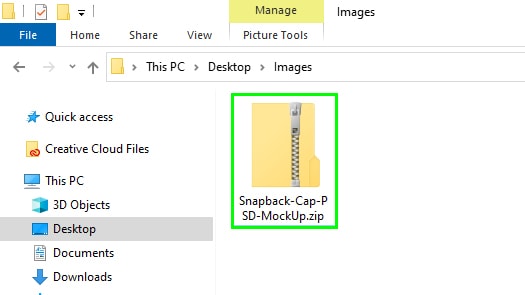 Step 2: Extract The PSD File
The mockup comes in a PSD file. To extract the PSD from the zip folder, right-click on it and select Extract All (Win) or double-click on the folder (Mac).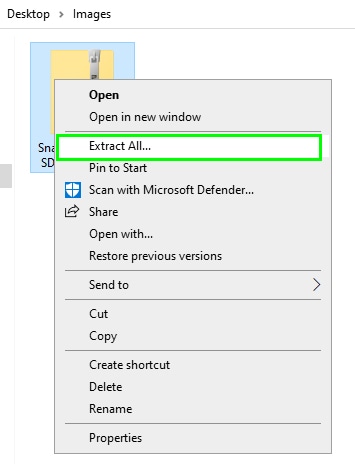 This will reveal the files inside the zip folder. The zip folder usually contains a license, instructions manuals, and other related files. You should look for a PSD file since that is the editable mockup.

Step 3: Open The PSD File In Photoshop
Once you find the PSD file, double-click it to open it in Photoshop. Once you open the PSD in Photoshop, you will find the layers that make up the mockup in the Layers panel. They will look exactly as the creator formatted them.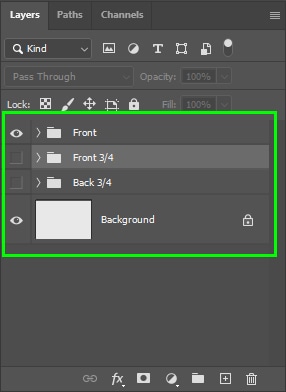 There will be layers or groups of layers. In my case, there were groups of layers. To reveal the content of a group, click the arrow next to the group icon.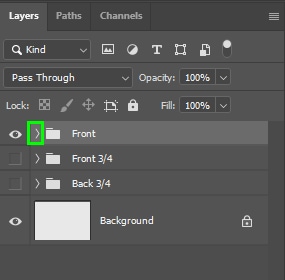 You will then see all the layers within the group. For example, my Front group had smart object layers and subfolders with effects and color options.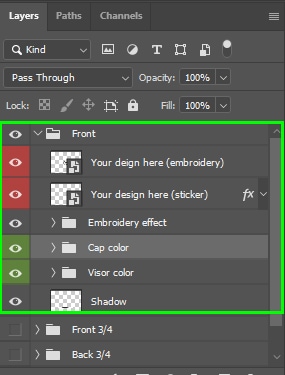 Some layers and groups will be turned off. That happens because these are most likely additional customization options. You can turn layers on and off by clicking the layer visibility icon.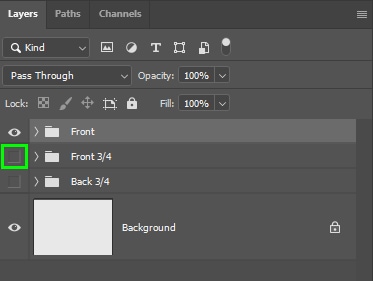 Step 4: Insert Your Design In A Smart Object Layer
You should insert your design into the smart object layers, which have an icon that looks like a small file.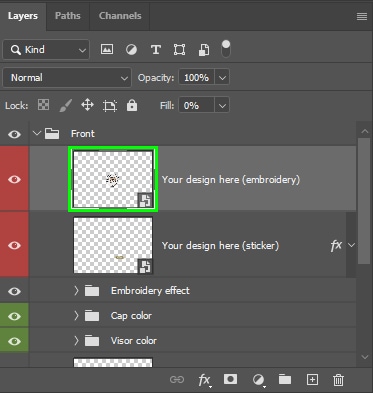 Smart objects allow you to edit a layer non-destructively. The Smart Object layers will usually be named something like 'Insert Your Design here,' 'Your Design Here,' or any other similar phrase. Once you find the Smart Object Layer, double-click it to open it in a new tab.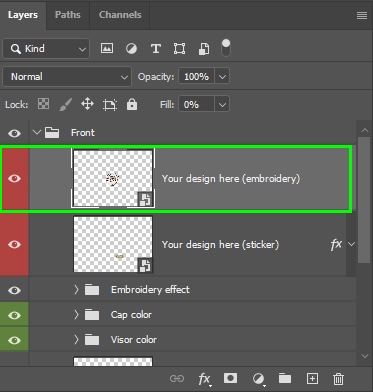 Once you do this, a new tab will appear containing the example design that came with the original layer.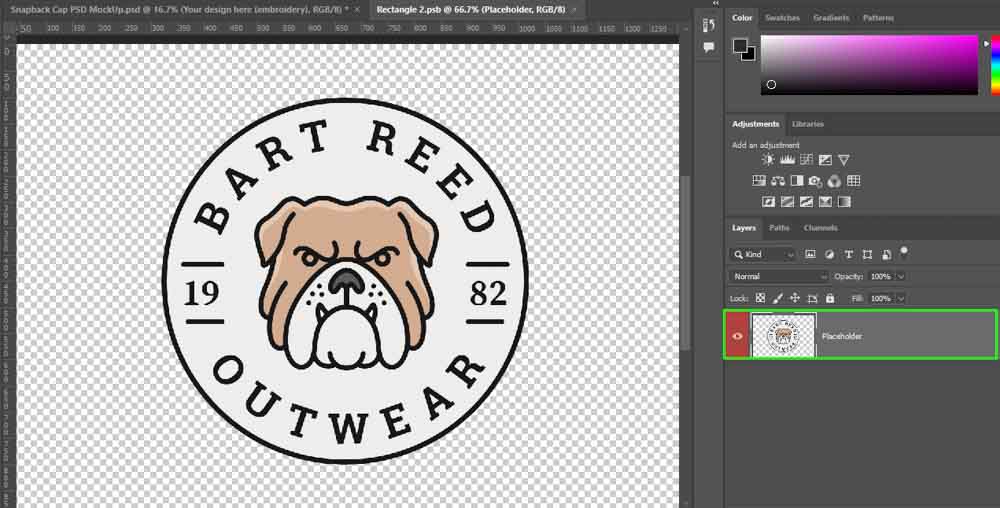 You can turn off such a layer by clicking its visibility icon. This will make the layer blank.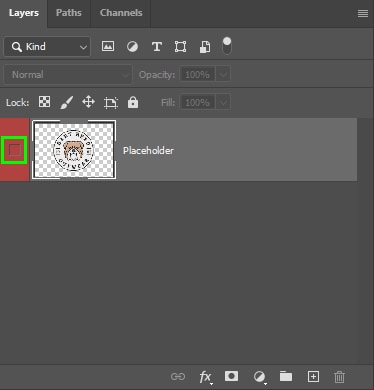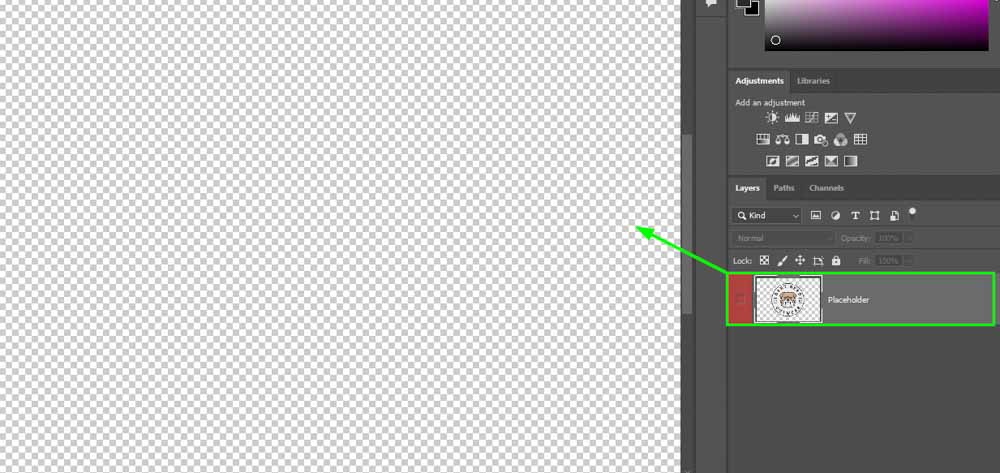 With that done, insert your design in the layer by going to File > Place Embedded.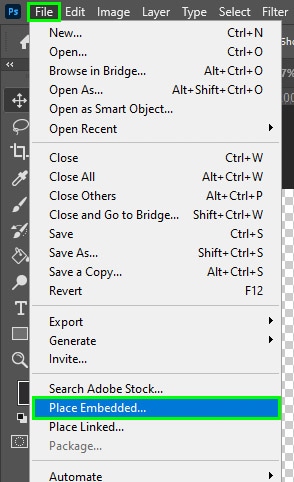 Now, find the desired design on your computer and insert it in the blank layer. If possible, use a design formatted as a PNG. High-resolution files prevent your mockups from being blurred or pixelated. A low-resolution design compromises the quality of your mockup.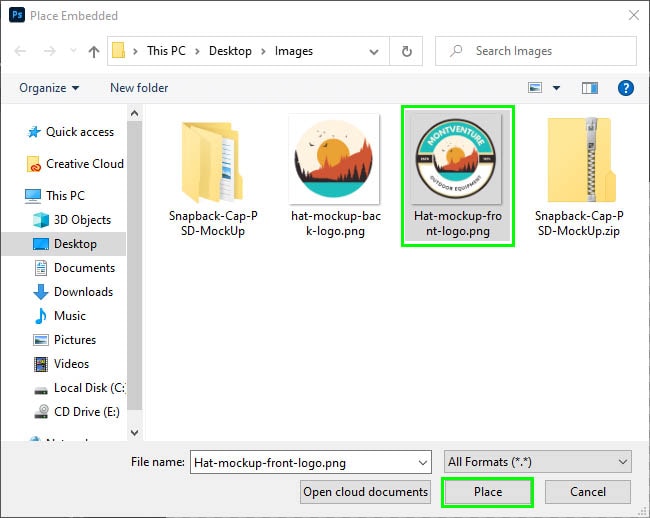 Your design will be inserted into the canvas after that.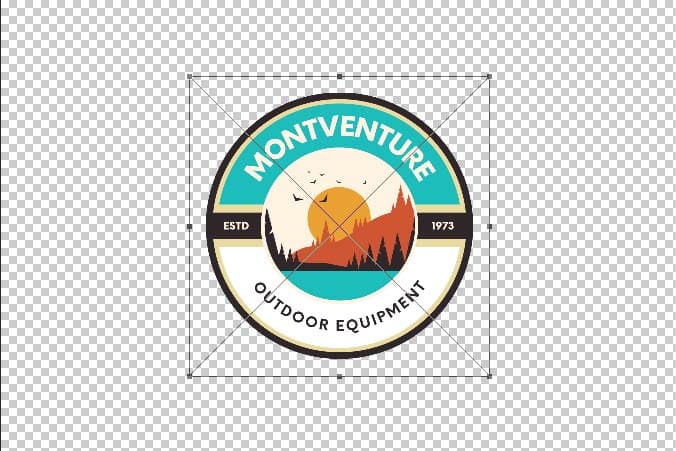 Step 5: Resize Your Design
There will be handles around your object that can be pushed in different directions to rescale the design.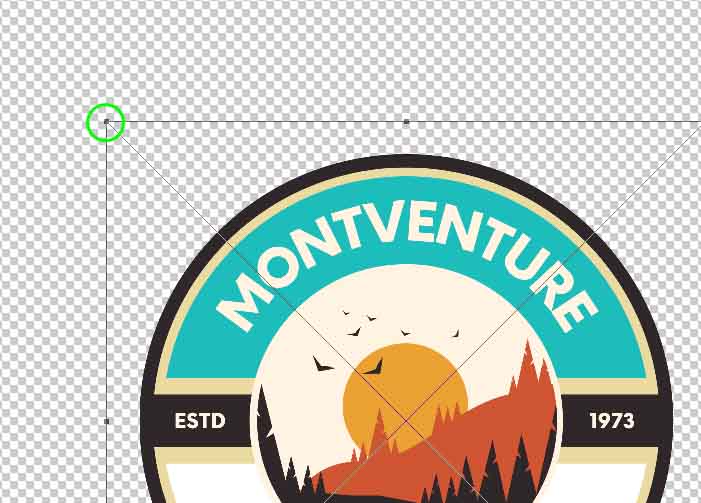 To rescale your object proportionally from the center, press Shift + Alt (Win) or Shift + Option (Mac) and pull one of the handles outward to make the design bigger or inward to make it smaller.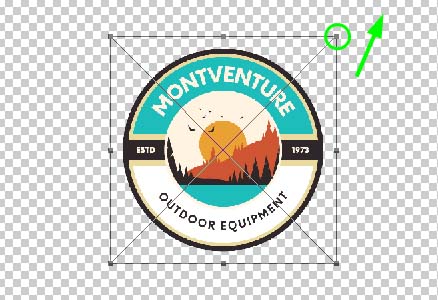 After rescaling your design as needed, press Enter on your keyboard to confirm the changes.
Step 6: Save The Changes Made
Then, press Control + S (Win) or Command + S (Mac) to confirm the changes. With that done, your design will be inserted into the mockup.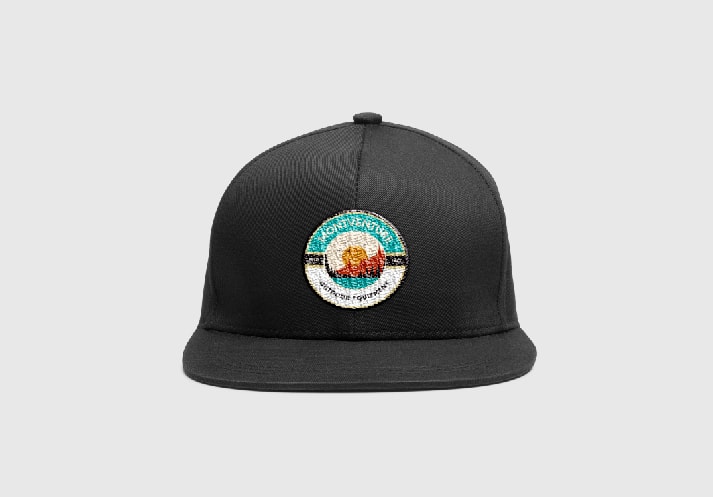 Step 7: Edit The Mockup Effects (Optional)
You usually won't need to change anything in the mockup since it comes with all the necessary adjustments to make your design match the mockup's photograph. However, sometimes you will need to soften one or another effect to make your final image look better.
For example, the Bevel & Emboss effect applied to the cap above seemed too harsh. To change this, I clicked the logo layer and opened the Bevel & Emboss sublayer.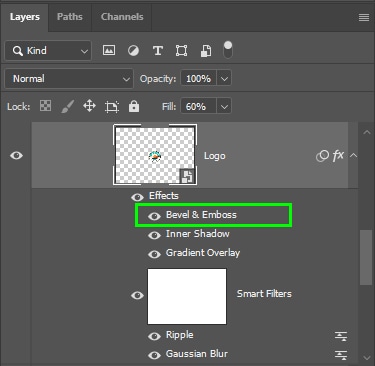 This opened the Layer Style panel, where you will find the settings that the creator added.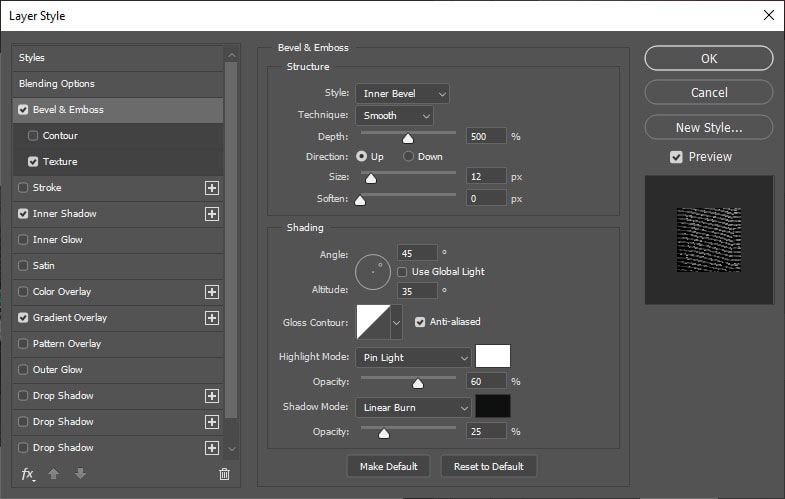 I brought the Depth slider down to 150%. That was enough to soften the effect.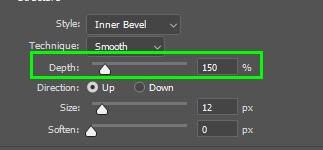 Where To Find Mockup Templates For Photoshop
There are many places where you can find free and paid mockups to use in Photoshop. I selected some quality sources and summarized them so you can understand what you will find.
Envato Elements is a rich source of creative elements. You can find millions of creative assets on this website, from graphic resources to sound effects. And, of course, it also offers mockups.
The website has over 30 thousand mockups, including business card mockups, website mockups, and packaging mockups. The mockups are modern and high-quality, so you'll definitely find some you like.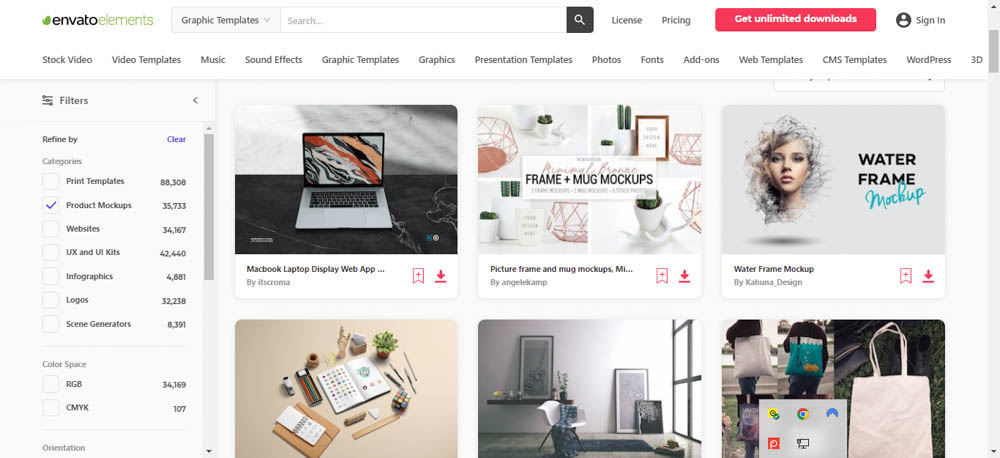 You must be logged in to the website to download one of the Envato mockups. They offer monthly subscriptions starting from $16.50, which gives you access to unlimited downloads. But if you can't or don't want to spend money on mockups, you can opt for their 7-day free trial. 
I share my in-depth review of Envato Elements here if you'd like to learn more.

Graphic Burger offers free design resources for personal and commercial use. You can find an entire section dedicated to mockups on the homepage.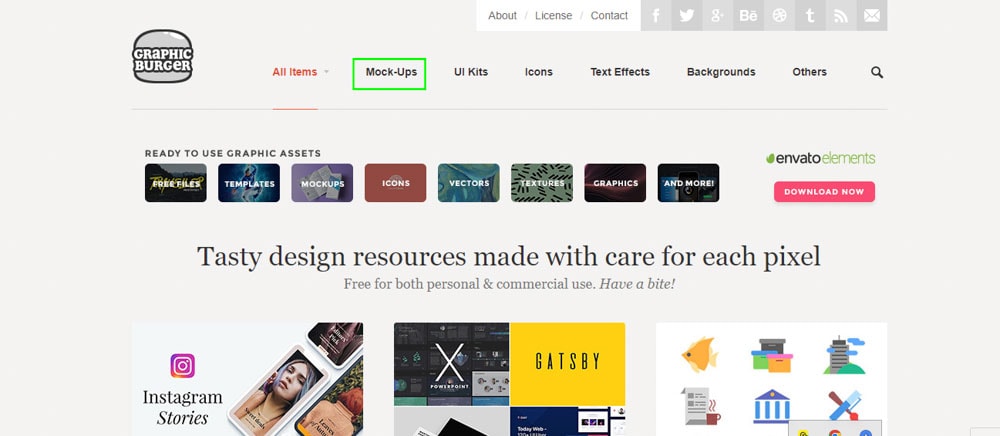 Most of the mockups are not very up-to-date. Most mockups I found there are from 2017 and 2018, but you can find them useful since many are timeless.
Creative Market is a marketplace that offers millions of digital assets. The collection of graphics features resources made by designers from over 190 countries. The digital resources available include fonts, templates, photos, and mockups.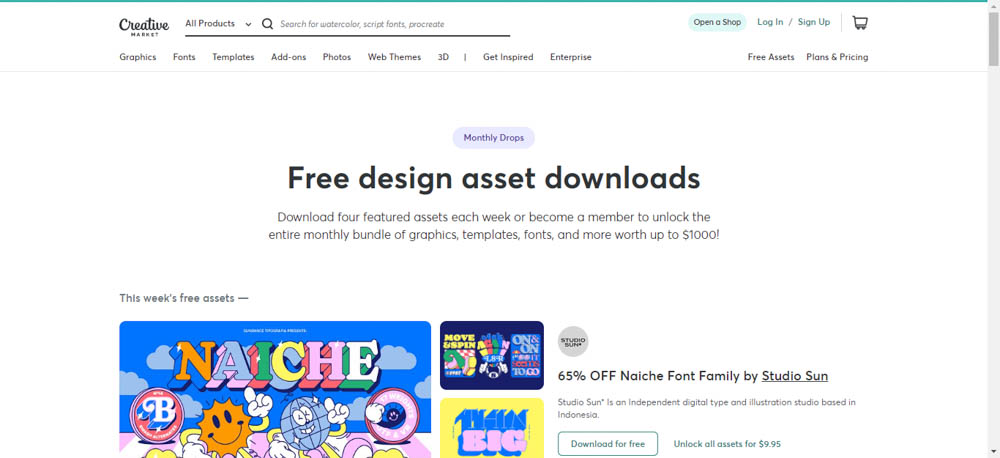 In addition to paying for each resource you download, you can also get download credits when joining a membership. If you don't want to pay to download mockups, you can download up to four free mockups every week.
The mockups on the website are organized into categories, which makes it easier to find what you need.

Mockups can also be sorted according to specific parameters using filters.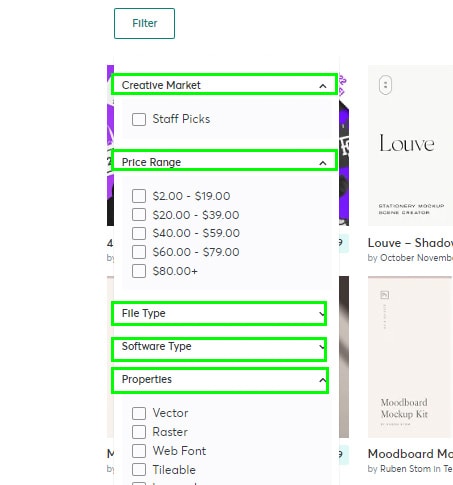 Mockups design has more than 23,000 free mockups to download.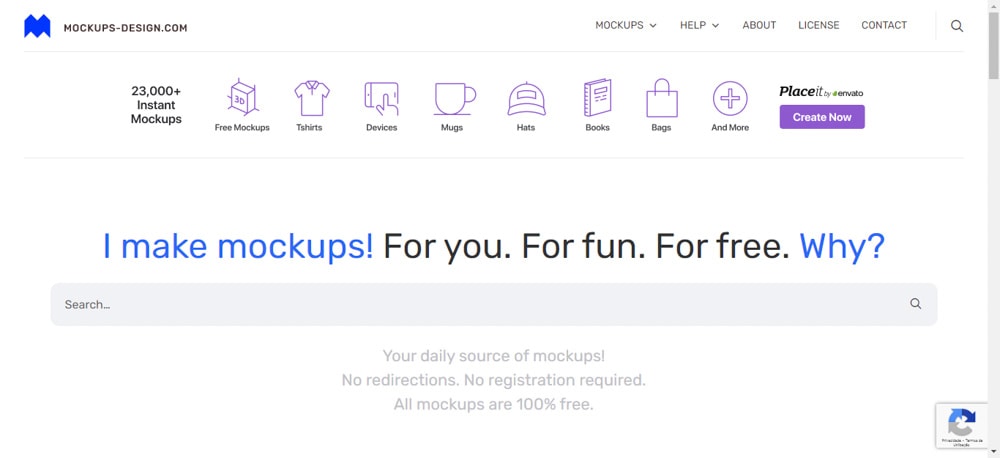 The website interface is intuitive, and the mockups are divided into categories. You can see these categories in the homepage sections.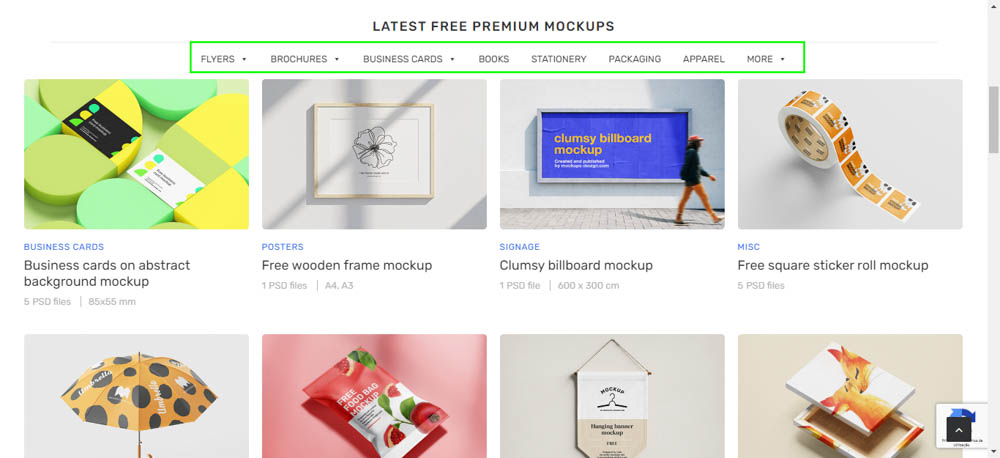 It's easy to find the mockup you need on this website because there are subcategories to the main categories with different mockup sizes.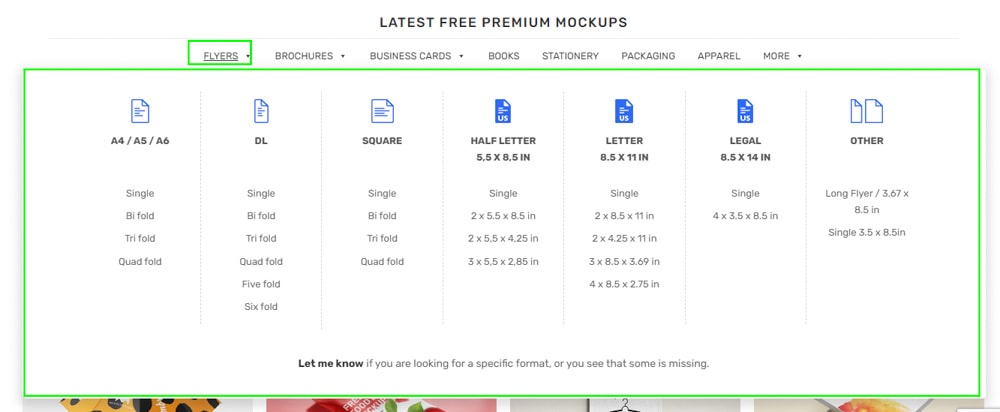 The mockups are beautiful and of high quality. You will not regret downloading them. Below you can see some of the website's packaging mockups. Notice how photorealistic they are.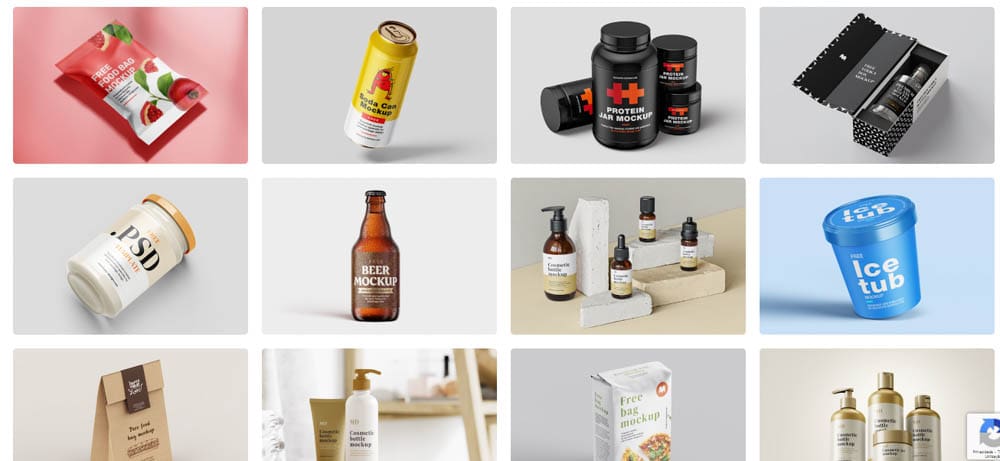 Mockups have helped me effectively bring my designs to the real world because they let me test them in various contexts without printing them. They also help me a ton with making images for my digital products to make sale pages look more professional. I hope you make the most out of your new mockups too!
If you're still not sure where to get new mockups from, I highly suggest Creative Market to find some great options!