Of all the products in Adobe's Creative Suite, Photoshop and Lightroom are the most popular among photographers. Each program has important editing tools and features that photographers will likely need at some point. However, the two programs differ in various areas, from cost to image organization to the tools they offer.
The right program for you depends on what you need from your photo editing software. Some photographers prefer to stick with Lightroom's basic edits and user-friendly interface, while others prefer the limitless possibilities and in-depth editing Photoshop offers.
So let's take a look at which program is best for you.
Or whether you could benefit from using both of these programs in your workflow!
What Is Photoshop For?
Photoshop is the ideal program for making in-depth, creative photo edits. Photoshop gives users a vast array of tools and methods to edit images. The editing is pixel-based, meaning the program is primarily used for image editing and drawing rather than graphic design and vector work.
The variety of tools and pixel-level editing capabilities means you can make high-level edits to images. For instance, you can do some pretty advanced physical retouching and create beautiful composites out of multiple images.
As a layer-based program, you have the ultimate control over how your adjustments are applied and where they are visible. With powerful selection tools and filters not available in Lightroom, it's much easier to take edits to another level in Photoshop.
Admittedly, "easier" once you know how to work in Photoshop, which has a steeper overall learning curve than Lightroom,
With so many advanced capabilities, it can be a bit confusing and time-consuming to figure out Photoshop on your own as a beginner. If you have the patience to figure it out, though, you will be rewarded with better editing options and tools than Lightroom.
A great starting point is my beginner's guide to Photoshop here if you're ready to dive into learning the program or see how it works.
What Is Lightroom For?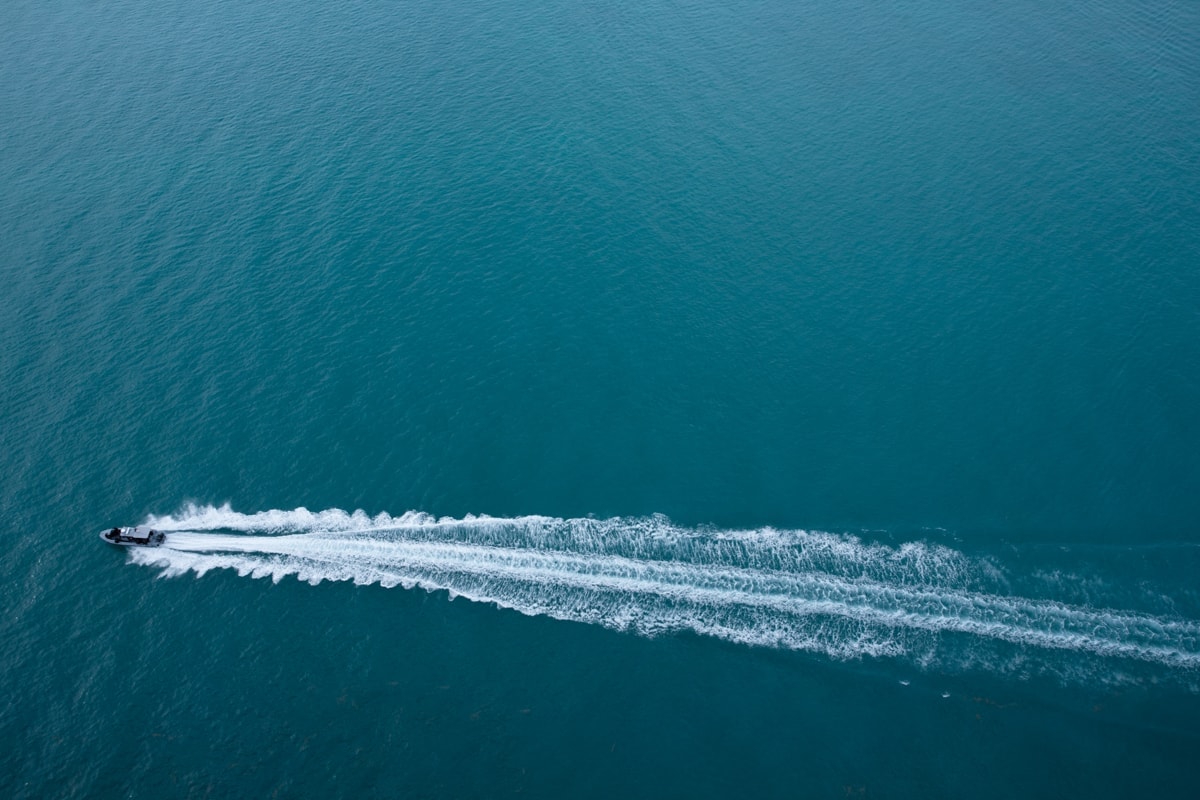 Lightroom is another excellent tool for photographers and may just be the best basic photo editing and organizing software. Lightroom features many of the same tools and adjustments as Photoshop, but it is much easier for photographers of all abilities. Lightroom is also well-equipped for in-depth photo organization.
You'll likely find most of the editing tools you'll need to edit your image: from exposure to colors to basic healing tools. However, Lightroom does not feature higher-level capabilities such as layers, selections, shapes, text, or advanced spot-removal tools. It is also impossible to edit down to the pixel, though the healing brush and local adjustments are still very accurate with Lightroom's recent AI updates.
Lightroom makes batch editing easy, whether copying and pasting adjustments between images or applying presets to multiple photos simultaneously. This can really speed up your workflow, especially if you're editing images in a set that you'd like to edit the same way.
Ultimately, Lightroom is meant for applying professional edits to images individually or in large quantities. This makes it easy to view and sort thousands of images simultaneously. However, it is not capable of any advanced edits or selections possible with the layer-based workflow of Photoshop.
Comparing Lightroom Vs. Photoshop
When comparing Lightroom and Photoshop, there are several different areas to look at.
– Image Organization & File Management
Photoshop organizes files in a few different ways, although image organization is basically non-existent in the program. Unless you count the start screen, where you will see your most recent images or projects first.
You can change how images are sorted and shown by clicking the drop-down arrow next to Sort and selecting one of the ways to sort your pictures: by Recent, Name, Size, or Kind. Photoshop is primarily a tool meant for working with single images simultaneously, unlike Lightroom, which thrives in bulk editing.
While saving an image, you'll see options to set the file type and location in the Save As window (File > Save As). Otherwise, files will be saved automatically to your system's Pictures folder.
Lightroom, on the other hand, organizes images in the Image Library.
You can sort images using the tabs on the left, Catalog, Folders, and Collections. This allows you to choose whether you'd like to see all your images, only the most recent imports, images from a specific folder, or pictures from a Smart Collection.
The images appear in the center of the Library.
Lightroom handles files upon export the same way as Photoshop. Head to File > Export, and the Export window will appear. Here, you can select a location for your files.
Scroll down to the File Settings section, and you can click to select the file extension you'd like to use.
Ultimately it is much easier to navigate through folders of images, sort photos within folders, or even delete unwanted files from your computer all within Lightroom. None of this is possible in Photoshop, making Lightroom the clear winner.
Winner: Lightroom
– Basic Photo Editing Capabilities
Basic edits, such as exposure, color, and sharpness, are easy to find and make in Lightroom. Just head to the Develop module, and you'll see all the basic edits you'll need laid out in a linear fashion and organized by category tabs.
Click any of the arrows to the right of the categories to open the tab and use those adjustments.
In Photoshop, you can make these same basic edits to images, but there are a few extra steps to the process, and the adjustments are not all in the same place. For example, to adjust the contrast of an image, you'll have to head to the Layers panel first and ensure the layer you'd like to edit is selected.
Then, click the adjustment you'd like to make from the icons in the Adjustments panel. In this case, we'll click the first icon.
From there, you can drag the toggle up or down to adjust the contrast.
As you can see, there are just a few extra steps in Photoshop, and most of the adjustments you make here are applied to new layers. This is advantageous for gaining more control and understanding of an edit but can be daunting and unnecessary for many photographers.
Having all the adjustments laid out for you to go through in Lightroom makes the process much more user-friendly. Many people will feel right at home making basic edits to their photos, even if it's their first day in Lightroom.
The same can't be said for Photoshop.
Winner: Lightroom
– Creative & Advanced Photo Editing
While Lightroom features many ways you can edit the exposure, sharpness, and color of your images, the most advanced editing you can do with Lightroom is using masks for selective adjustments. Lightroom has a variety of masking tools that perform different functions. For instance, you can apply a mask to the sky automatically to specifically enhance the appearance or brightness of the sky.
Photoshop, on the other hand, is made for creative edits and allows you to take more advanced actions, such as replacing the sky in an image or combining multiple photos into a composite. Below is an example of a sky replacement done in Photoshop.
In addition, Photoshop's layers functions and the ability to edit down to the individual pixels make Photoshop the ideal program for creative & advanced editing. There are separate layers for each type of format, which helps you stay organized when working with multiple formats, such as images and text, for example.
Winner: Photoshop
– Difficulty To Learn
Due to Photoshop's different tools and functions, many of which require practice or prior knowledge to understand fully, it can take new users quite a while to feel comfortable using Photoshop. The toolbar along the left side is beneficial as it contains many tools you'll likely use during an editing session.
However, not all the tools are readily visible, and the functionality of the tools isn't the most intuitive. You'll likely need to read some how-to articles or watch instructional videos to fully understand how to do what you'll need to do in Photoshop. It can take months or even years to get a complete understanding of every tool available in Photoshop.
Lightroom, however, features fewer tools than Photoshop. The Develop module is set up intuitively, with each adjustment visible under a corresponding category.
The tools are quite intuitive to use, as well. To make any adjustments, you'll likely just need to drag the slider up or down or tap a few buttons. For the most part, everything is clearly labeled and only requires the movement of a slider to edit a photo in Lightroom.
If you are new to photo editing or are short on time, Lightroom is extremely easy to learn compared to Photoshop.
Winner: Lightroom
– Computer Requirements
Photoshop and Lightroom have similar requirements in some areas. For instance, both require an Intel or AMD processor with 64-bit support, Windows 10 (version 20H2 or later) or MacOS Big Sur (version 11.0 or later), and at least 8 GB of RAM. The Monitor Resolution and internet connection requirements are also the same.
However, while Lightroom requires and recommends a minimum of 10 GB of available disk space, Photoshop requires only 4 GB of disk space to run, though the recommended amount is 16 GB. Regardless, it is best to maintain a good amount of disk space, no matter which program you're using, just to be sure the program can run as quickly and smoothly as possible.
The amount of strain either program puts on your computer comes down to the size of your Lightroom catalog or your project size in Photoshop. Generally, though, if your computer can handle one of these programs, it can handle both.
Winner: Tie
– Cost
According to Adobe's Creative Cloud website, as a stand-alone program, Photoshop costs $20.99/month, while Lightroom costs $9.99/month. Lightroom is a clear winner for photographers who primarily use photo editing software to make basic edits to images and won't need to go too in-depth with their editing.
With that said, the Photography Plan gives you Lightroom and Photoshop together for $9.99/month but includes less cloud storage than the single app plans.
Winner: Lightroom
Who Is Lightroom Best For?
Lightroom is best for beginner and professional photographers or any photographers who want to quickly and easily make basic edits to images. Lightroom is also an excellent tool for managing files, as there are plenty of options for organizing and searching for images.
Good for people who want:
A simple, user-friendly interface
Basic adjustments
Easy-to-use local adjustments
Organized file management
Bad for people who want:
Advanced editing such as composites or sky replacements
Layer-based editing
Pixel-level editing capabilities
Graphic design capabilities
Who Is Photoshop Best For?
Photoshop is best for intermediate and expert-level photographers with experience making advanced, creative edits to images or for photographers who'd like to practice making these edits.
Photoshop is also a go-to option for graphic designers and web designers. Photoshop takes time to get used to, so expect to spend a few hours finding your way around the program and becoming skilled at using the different tools. These tutorials will help get you started.
Good for people who want:
Advanced editing capabilities
Advanced selections and masking tools
Layers-based editing
Graphic design & web design capabilities
Bad for people who want:
Simplicity in photo editing
A user-friendly interface
Quick photo edits
File management
Which Program Should You Choose?
As mentioned in the comparison section above, the program you choose depends on your needs as a photographer and your photo editing habits. Some photographers may not need all the tools and capabilities Photoshop offers, while others will not be able to accomplish all their editing goals only using Lightroom.
It is also worth looking at the price: a subscription to Lightroom is much cheaper than a subscription to Photoshop. However, if you subscribe to Adobe's Photography Plan, you'll receive both Photoshop and Lightroom for $9.99/month with 20GB of cloud storage. That is less than the Photoshop subscription by itself!
Therefore, a subscription to the Photography Plan is recommended as you'll get both programs for less than the price of one.
In fact, that's the one I had for years before I upgraded to the Creative Cloud Plan for access to video editing tools.
Having both Photoshop and Lightroom is particularly useful as the two programs are often strongest when used together. For instance, you can use Lightroom to easily and quickly make the basic edits an image needs, like exposure, color, and sharpness. Then, you can jump over to Photoshop for advanced edits, such as pixel-level healing, touching up physical appearance, or replacing a sky.
You can see an example of my own workflow using Photoshop & Lightroom together below:
If you still aren't sure which program is right for you, I would suggest getting a 7-day free trial of the Photography Plan to test drive these programs for yourself. That way you can see the value of each program for yourself rather than just taking my word for it!