Photography Styles & Creating Your Own
In a time where presets rule the internet and everyone battles for similar shots, what can we do to forge our own unique style?
---
Everyone has a certain style to their photos. This stylistic look eventually becomes bonded with the photographer as it's carried throughout each image they take. Trying to create a style can be tough, so let's look into 5 tips to help jumpstart the process.
1. Shoot A Little Bit Of Everything
If you are new to the photography game, just start shooting! When I first began with photography, I tried to shoot landscapes, portraits, wildlife, you name it. This ended up helping me exponentially later down the road.
By shooting a wide variety of genres, it helped me to figure out what I enjoyed shooting the most. If you are really enjoying the types of photos you take, then putting in the time needed to improve, will just feel like fun! From this, you will have a better understanding and utilize a wider variety of techniques. These techniques being long exposures, long lens photography, night photography and more! The more tools you have in your "kit" the better.
2. Find Inspiration In Others
Once you know the type of photos you want to take, begin seeking out other photographers in the same niche. Finding other images that inspire you will help to fuel image, editing styles, and travel location ideas for your future projects. 
There are tons of places online that you can find inspiration! Some of my favourite places to look for new and exciting images are Instagram and 500px. Although both platforms are relatively similar, there is a good variance in content; with endless creators to draw inspiration from.
It's important, however, to be inspired by someone while not directly copying their shots. It's a fine line between inspiration and copying these days in the world of social media and "influencers". For example, instead of trying to copy images directly, rather try shooting something that offers a similar mood or colour scheme!
To help you get started on your quest for inspiration, here are a few of my favourite creators in the travel, landscape, and action sport niches:
As you can tell, I absolutely love simple frames with vibrant colours.
3. Break Down The Styles You Love
Now that you have found a group of photographers who inspire you, try to consider what aspects of their images you love. Here are a few things to consider:
What focal length do they like to shoot? Why might these focal lengths help to bring the images to life?
How do they edit their images? Are their images heavily processed or do they maintain a more natural look? Why might this editing process help accentuate their style?
Are their images posed or more of a natural documentary style? This question often comes down to your personal interests. Do you want to create beautiful artificial moments or document life as it truly happened?
Breaking down their work can help you to discover what aspects you love and hate about their styles. By taking the good pieces of each style you break down, you can later utilize these to create a look and shooting style more unique to you. Of course this will take some time, but this is good to actively think about!
4. Play Around With A Variety Of Editing Styles
Editing is where your new found style will really show through. First of all, you need to figure out a workflow that works for you. As we all know, there are thousands of different ways to post process a single image. Eventually you will find a workflow with adjustments you like to use the most. However, it can be extremely useful to play around with random editing techniques and unfamiliar adjustments to see where it takes you.
Your work will constantly evolve, and so will your editing style. By constantly experimenting with new tools, there is a pretty endless amount of new additions you will be able to add to your tool kit. These tools can help you to develop new additions to your style or even create an entirely new one!
I know how editing can feel extremely intimidating when you first begin. If you are ever feeling stuck with editing, there are tons of incredible resources online…just like my youtube channel… wink, wink.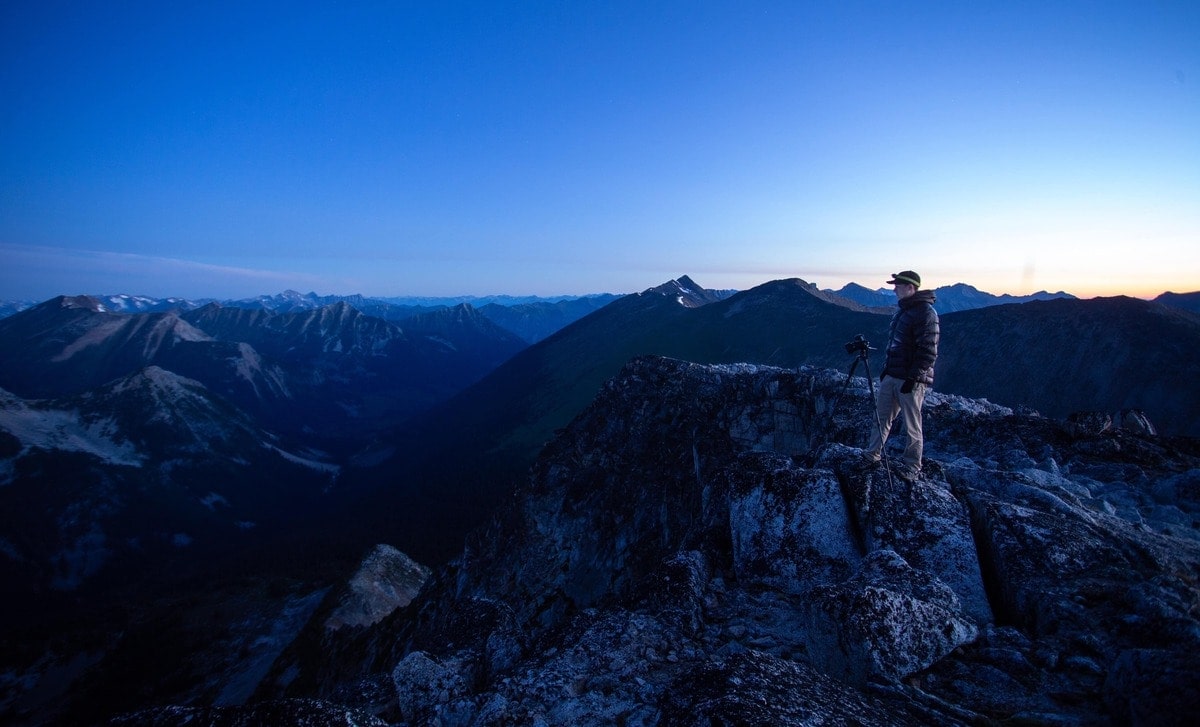 5. Practice!
I know this may go without saying, but nothing will help you to create an authentic style more than being consistent in your approach, and constantly shooting.  
If you push to create an original look, it will likely not turn out as well as you hope. Instead, put in the mileage and discover the shapes your editing and photography styles begin to take naturally. This is guaranteed to offer up an awesome and unique style that is totally your own!
---
If you are looking to get a better understanding for photo editing, make sure to check out my youtube channel to stay up to date with all of my latest photo editing tutorials!
I would love to know, who are your favourite photographers? Let me know in the comments below!
Happy Shooting!
-Brendan