Adobe offers several programs for creatives, including illustrators, graphic designers, photographers, filmmakers, digital artists, and more. When you have so many programs to choose from, it can be confusing to choose the right one. If you are deciding whether to get Photoshop vs. InDesign, I am here to help.
While both programs are great tools for graphic designers, the programs don't offer the same functionality and purpose. You will find plenty of overlap between the two programs in terms of available features and tools, but one program may be a lot more useful to you.
Here I explain what both programs offer, who they are meant for, and compare the various features offered. Lastly, I will help you decide whether you should buy and use Photoshop or InDesign based on your profession and passion.
What Is Adobe Photoshop?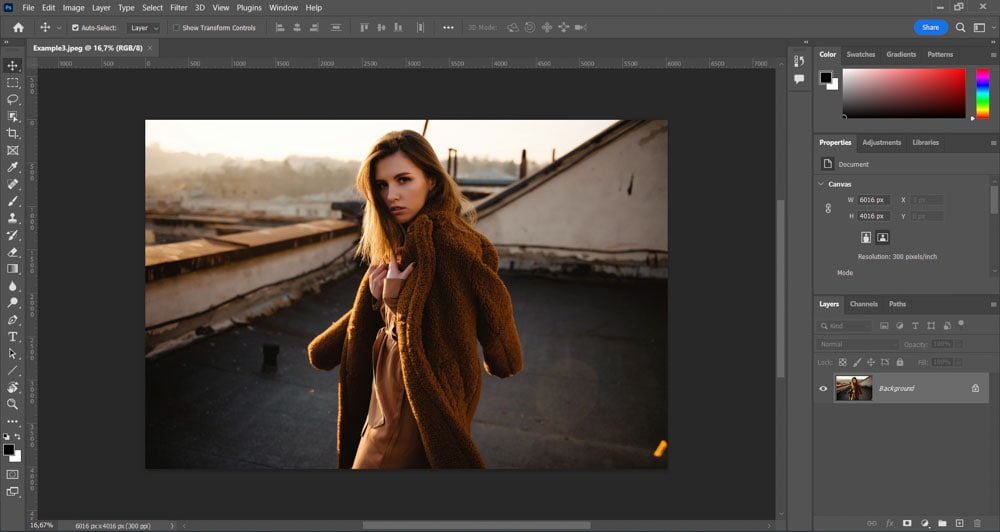 Adobe Photoshop is a professional raster-based photo editing software that allows users to manipulate, retouch, and edit photos, create digital drawings, and do some graphic design tasks.
Photoshop was developed by brothers Thomas and John Knoll in 1988 and has evolved tremendously over the years to become the subscription-based program it is today.
Photoshop is primarily seen as a photo editing platform because it allows users to edit individual pixels in a raster image, giving users a high level of control over the edits.
You can conduct standard edits on Photoshop to touch up images and correct lighting and color. You can also add creative edits, such as changing hair color, creating a glitch effect, and moving limb positions using Puppet Warp.
Photoshop also offers graphic design features and techniques, such as distorting text, slicing text, creating neon text, and adding a border to images.
The program is also an excellent tool for web design as it allows users to copy CSS text directly from designs and add it to a style sheet document. Users often create web layouts, banners, and clickable elements using Photoshop.
Adobe Photoshop has many more uses, such as designing concepts for interior design and architecture too.
Pros
Raster-based editing down to individual pixels
Layer-based editing capabilities
Complex editing tools such as background removal and adjustment layers
Non-destructive editing options
Cons
Text may become pixelated due to rasterization
Limited functionality for printables
Key Features Of Photoshop
Raster-based editing capabilities down to individual pixels
A wide array of intuitive selection tools
Layer masking features that streamline complex processes
Basic and complex image editing functions such as spot healing, color balance, and exposure adjustments
Who Is Photoshop Meant For?
Photoshop is the industry standard software for photography, graphic design, digital drawing, and other creative projects. The focus on image manipulation and high-level editing capabilities make the program perfect for the following:
Photographers
Graphic designers
Photo editors
Web designers
Digital marketing professionals
Videographers
Interior designers
Architects
What Is Adobe InDesign?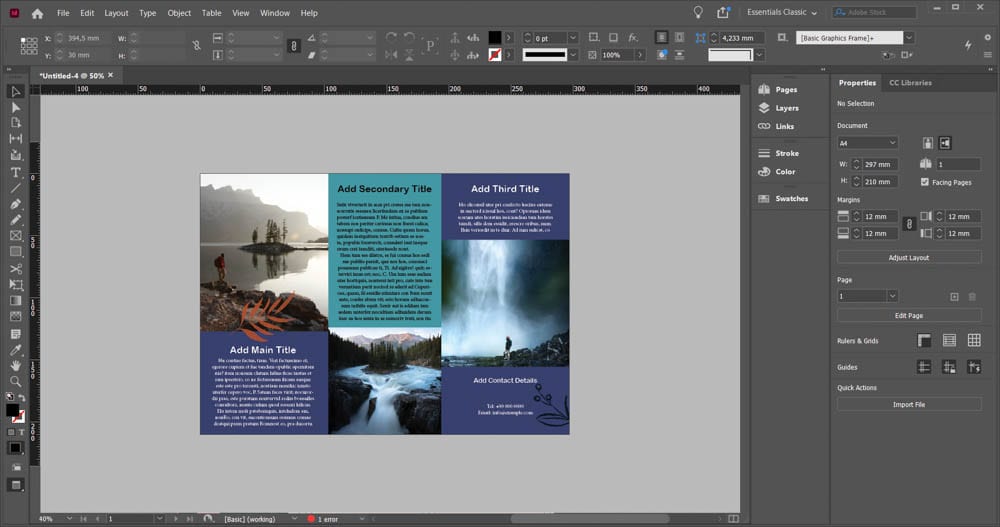 Adobe InDesign is a professional layout design and desktop publishing program focusing primarily on typography, text, and layout elements. The page design software creates advanced layouts for use in print and digital media.
InDesign was first released in 1999 by a company called Aldus but is now an industry-standard program owned by Adobe and offered as part of the Creative Cloud All Apps plan or as a stand-alone program. 
The program is vector-based and offers several functions and tools to create layouts for brochures, posters, and informational documents. You can create marketing materials such as business cards, product packaging, and billboards using the program.
InDesign is often used in publishing as you can create interactive layouts for eBooks, digital magazines, and more. You can also produce high-quality layouts for printed magazines and books. The master-page feature efficiently manages various program functions, and there are automatic page numbering and formatting tools.
The interactive elements of InDesign expand to the ability to export the work as interactive PDFs that contain clickable links and even videos.
InDesign is the perfect program for heavy text documents that contain vector graphics, videos, and images. The program can handle multi-page documents with hundreds of pages while focusing on high-quality text, typography, and other layout elements.
Pros
Master-page functions to create page templates
Multi-page design that can handle lots of text
Automatic page numbering
Quality well-suited for printables, including large-scale printing material
Cons
No image editing tools and functions
Limitations when creating vector graphics
Key Features Of InDesign
Vector-based layout program that can manage text-heavy pages
Multi-page design capabilities with master page functionality
Professional typesetting tools to create professional layouts for magazines, books, and more
Complex layout editing features to create an array of marketing materials
Who Is InDesign Meant For?
InDesign is the Industry standard software for layout-based graphic design, typesetting, and creating professional marketing materials such as brochures, business cards, posters, and flyers. The program is best suited for the following creative professionals:
Graphic designers
Publishers
Desktop Publishers
Web designers
Digital and print marketing professionals
Magazine and newspaper editors
Authors
Photoshop VS InDesign Comparison
Comparing Photoshop and InDesign isn't a competition between two programs offering the same features. Since these two programs provide different functionality for different uses, comparing them is to find out which program works for you.
I will run through the program use, the available tools, and the ease of use for each program to help you decide which program you need for your workflow or whether you need both programs.
Program Use
The use of Photoshop is vastly different from InDesign, and you wouldn't need to decide between one program or the other to do specific tasks. You would need to choose which program does the tasks you need. You may also find that you need both programs to complete your workflow.
Photoshop is used for digital images by creatives, especially photographers. The program offers high-level photo editing and manipulation capabilities. Photoshop works with raster-based imagery and allows you to edit pictures down to the pixel.
This means you can make various edits in Photoshop, such as removing an image's background and replacing it with a new one.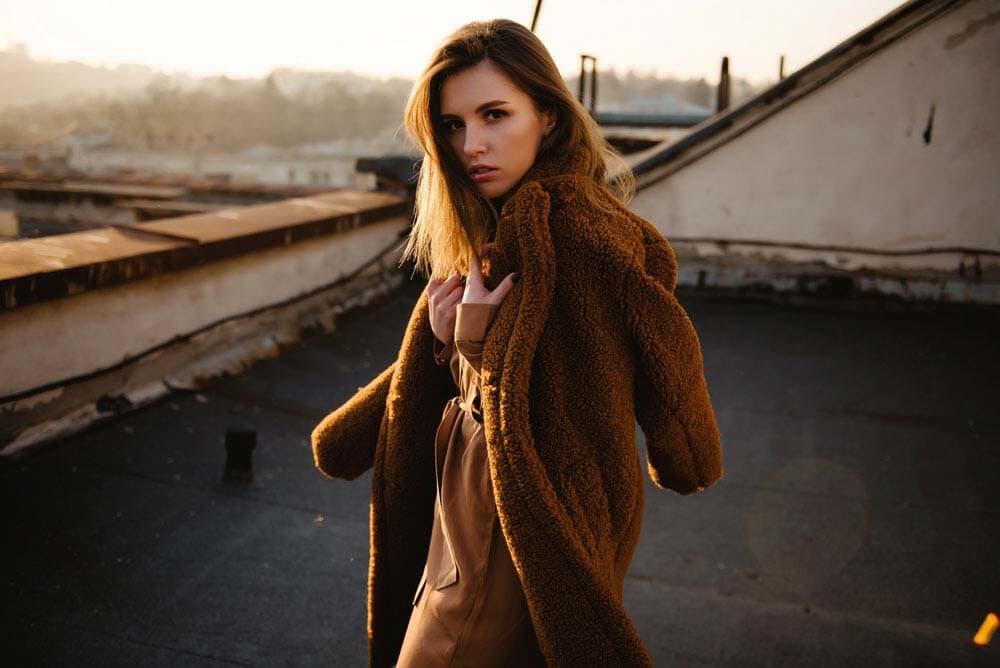 You can also add creative effects to images, such as making an image look torn.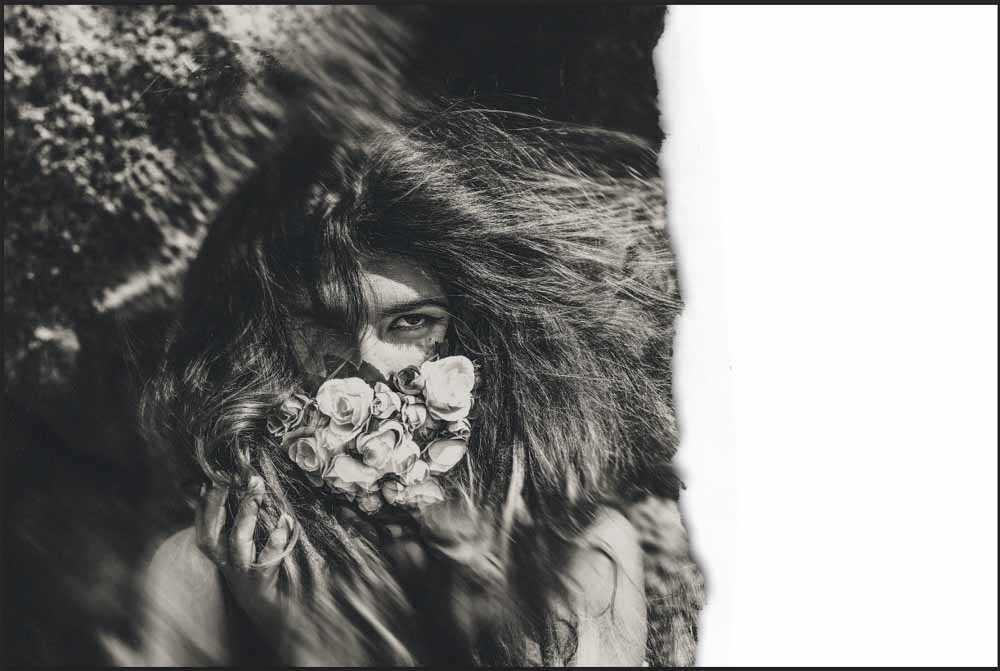 Editing individual pixels also lets you do corrective edits, such as changing clothing color.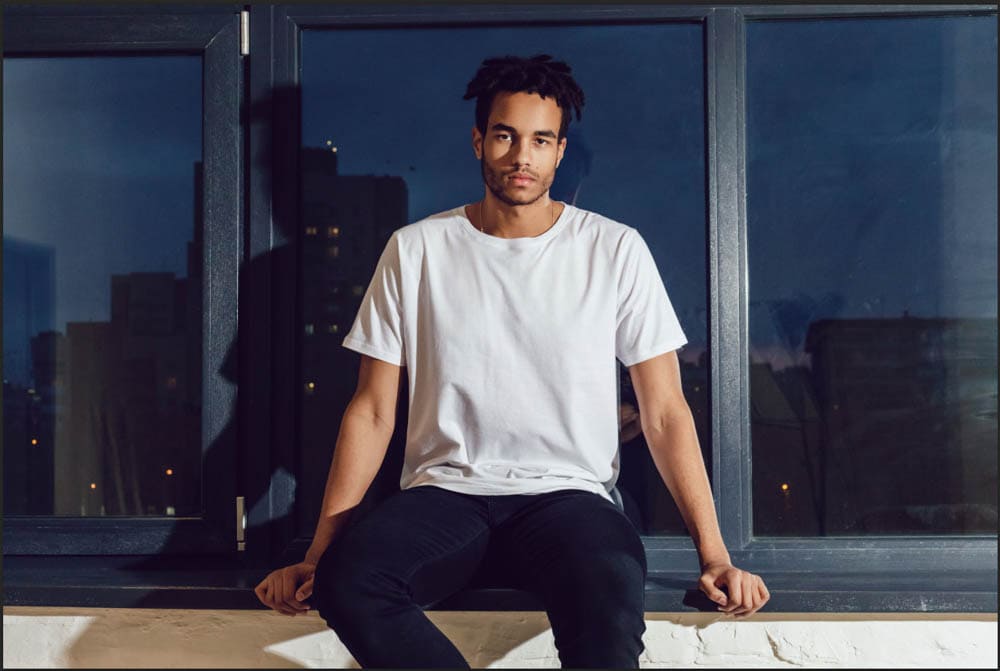 While photo editing is the most common use of Photoshop, creatives also use the program for project layout, web designing, digital drawing, and GIF creation, amongst many other things. You can also use Photoshop to create product mockups.
You can use Photoshop to create text effects and attractive composites for magazines, brochures, and other marketing materials. However, you would use InDesign to combine elements and make the final marketing product.
InDesign is used to design layouts for both digital and print material. Marketers rely heavily on designed graphics and layouts for material, whether product packaging, flyers, posters, or large billboards. These materials are created on programs like InDesign.
Using InDesign, you can create scalable vector graphics that can be printed at large scales. The program works with vector graphics and text to produce stunning compositions. Using the program, you can make high-quality printed materials, interactive digital graphics, and PDFs.
You can use InDesign to make tri-fold brochures using text layouts, images, and vector graphics.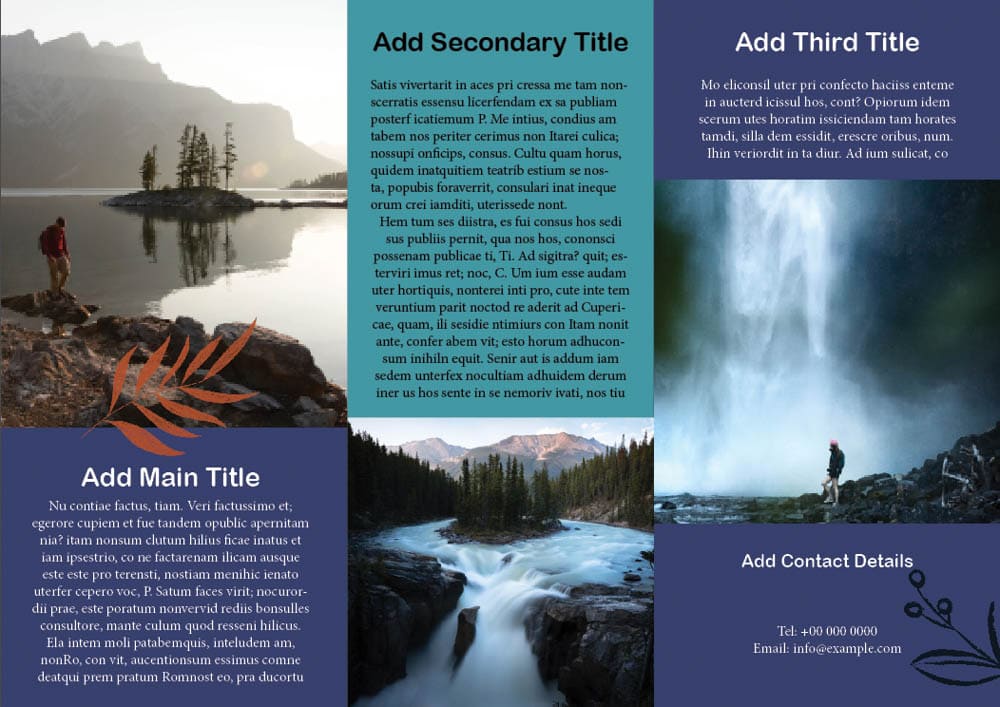 You can work with pages side-by-side to create elements such as double-sided business cards.

You can also use the elements you made in Photoshop to create your various layouts in InDesign. The program supports multiple file types, including JPG, PNG, PDF, AI, EPS, and more.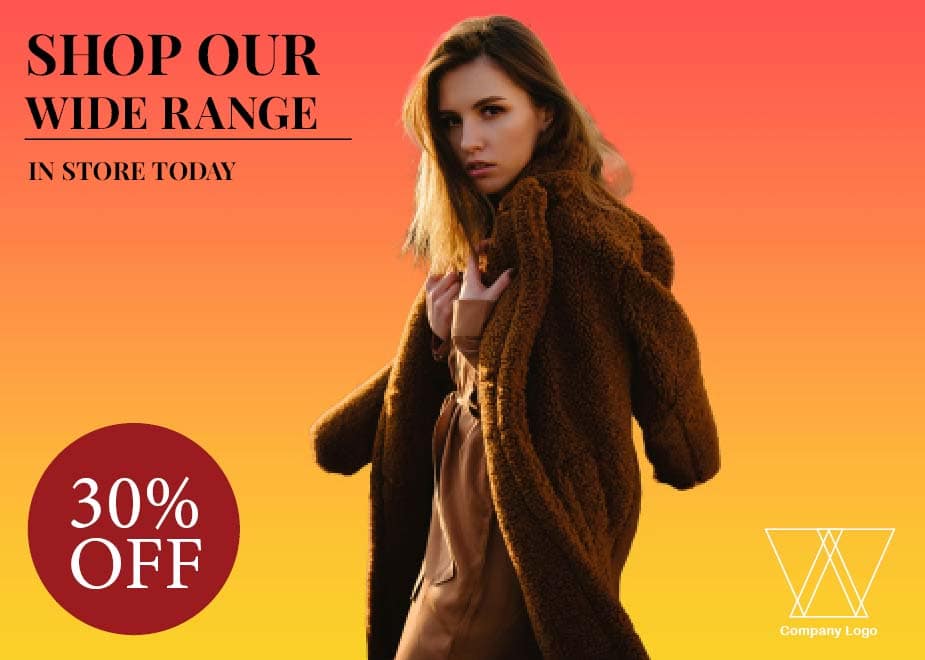 Available Tools
As with most Adobe products, you will find an overlap between the available tools you can use for your projects. While you may come across a few of the same tools in the two programs, there are also plenty of tools that you can only find in one program or the other.
The common tools you will find in both programs include the Type Tool, Eyedropper Tool, Shape Tools, Frame Tool, and more.
In Photoshop, you will find several tools in the lefthand Toolbar, plus more in the hidden menus. While I won't explain every tool in Photoshop now, there are a few to note that you won't find in InDesign.
The Selection Tools are a major part of Photoshop and can be used to select areas of an image for selective editing, removing objects and backgrounds, and more. The selection tools, such as the Quick Selection Tool or Object Selection Tool, are some of the best features of Photoshop.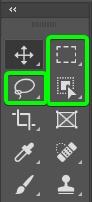 Another set of essential and commonly used tools only found in Photoshop are the retouching tools, such as the Healing Brush Tool, Clone Stamp Tool, and Patch Tool. These tools are used to remove blemishes from the skin, correct slight inconsistencies in the image, or remove certain features.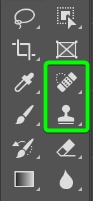 Photoshop also contains brushes you can use to draw freehand in the program. These brushes are also used for various edits and can't be found in InDesign.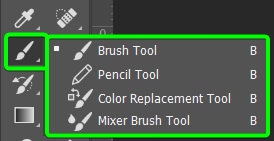 While InDesign doesn't have the tools mentioned above, other tools are beneficial for designers using the program. The tools in InDesign are also located in the lefthand Toolbar with hidden tools in the menus.

The Gap Tool is useful when designing layouts as it allows you to adjust the gaps between objects quickly and resize multiple objects while keeping the gap between objects fixed.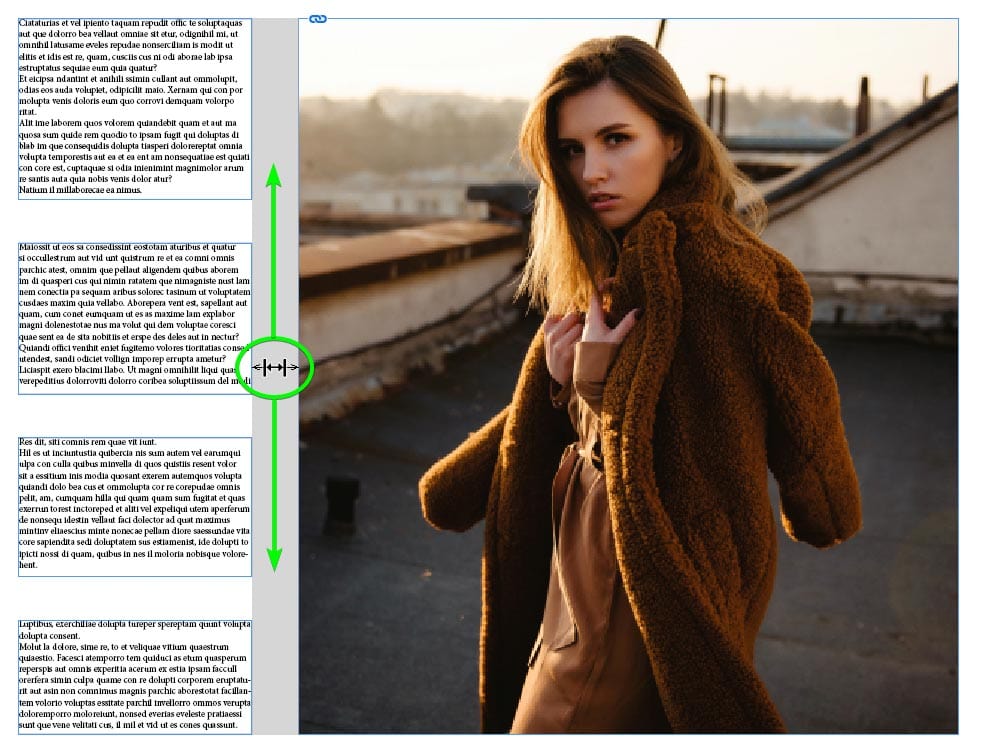 The Gradient Feather Tool is another one you will find in InDesign and not in Photoshop. This tool allows you to add a feathered gradient to an image or other objects. The tool can fade out a colored block when adding text over an image.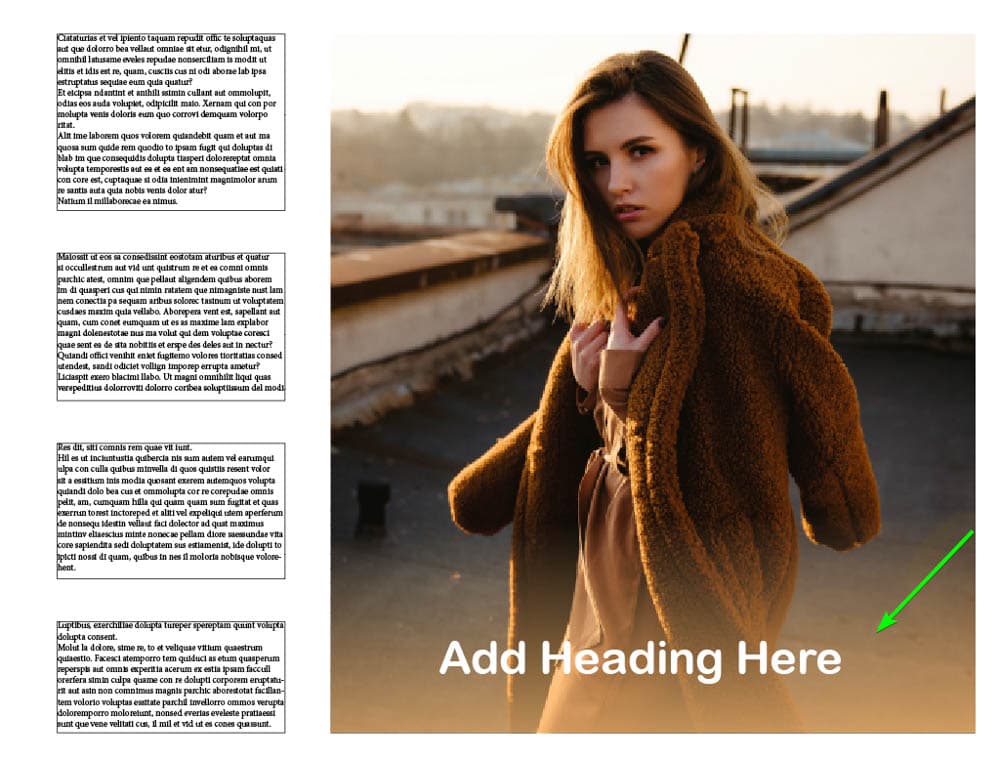 Another tool found in InDesign is the Content Collector Tool. You can use this tool to collect various elements, such as images, and then use the tab filled with the content to place the elements on various pages in the document.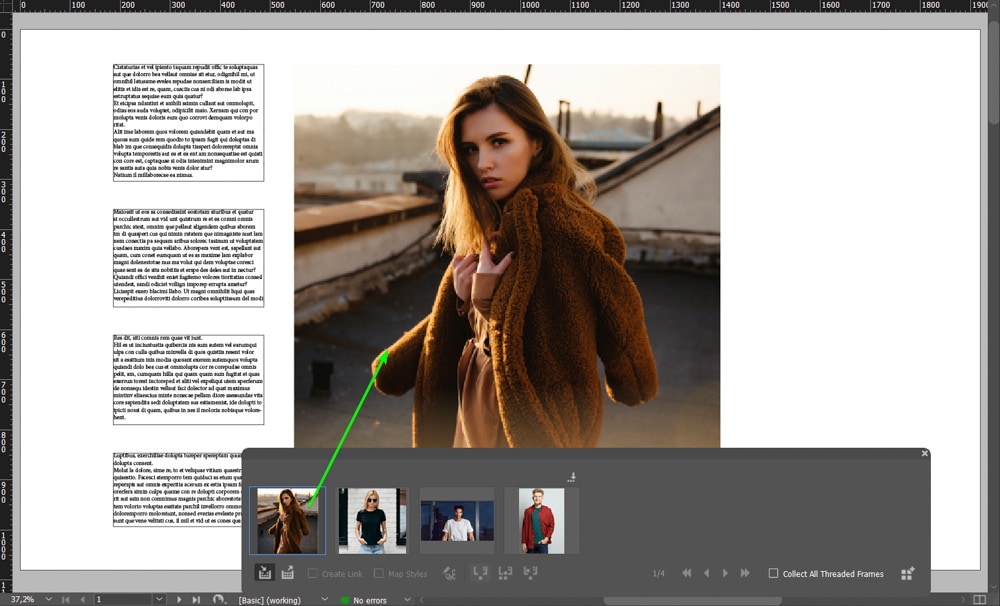 This is just a snapshot of a few of the tools offered by the programs. You can see that Photoshop's tools are more catering to image editing. In contrast, the tools in InDesign make layout creation much more effortless.
Ease Of Use
Photoshop and InDesign, like much of Adobe products, are complex programs that require time and patience to learn. If you have used other Adobe products, such as Illustrator, you may find the interface and tools easy to catch on to and use, despite the differences.
However, both programs will require a steep learning curve if you are a complete beginner and just starting as a designer or photographer. These programs are not as simple as drag-and-drop programs like Canva or Adobe Express, and the editing isn't as straightforward as using one or two sliders.
Once you take the time and read through several tutorials on the two programs, you should be able to understand the basics. However, even for seasoned users, Photoshop and InDesign require continuous learning, especially as new features are frequently added.
Comparison Table For Photoshop And InDesign
| | Photoshop | InDesign |
| --- | --- | --- |
| Purpose | Editing and manipulating raster-based images | Designing and creating text-heavy layouts |
| File Type | Raster-based | Vector-based |
| Supported Output File Types | PNG, JPG, PSD, SVG, RAW, GIF, and more | PDF (interactive and print), JPG, PNG, EPS, EPUB, XML, and more |
| Primary Output Medium | Digital | Print |
| Available Tools | Selection tools, brushes, retouching tools, and others perfect for image editing | Gap tool, gradient feather, content collector tool, and more designed for layout editing |
Should You Use Photoshop Or InDesign?
When deciding which program to use, it will depend on your line of work and your budget, as these two programs offer different outcomes.
You should get Photoshop if you primarily edit photos and need to apply complex manipulations to the image. This program is excellent if you are a photographer, photo editor, web designer, or primarily create digital marketing materials.
You should get InDesign if you primarily work with layouts and printed marketing materials. This program benefits those who need to produce large documents filled with text for publications or when designing layouts and collateral for print. Publishers, marketers, and graphic designers will benefit from InDesign.
If you have the budget and can't decide between the programs, or if you are a creative who needs access to both programs, you should get the Adobe Creative Cloud All Apps plan. This plan offers every Adobe product at a lower price than buying the two products separately.
The All Apps plan is perfect for creatives who need to edit and manipulate photos to add to digital material and printed layouts and material.