Travel Tips For Photographers: Travel Photography
Who doesn't love travelling. Experiencing new places, cultures, languages, you name it! For us photographers, it'd be a crime not to bring our cameras along for the ride. Travel photography is wondrous and magical on the surface level; but dive behind the scenes and you'll discover it holds a unique set of challenges.
I was recently in Europe with Bella Bucchiotti, documenting her travels for a handful of upcoming blog posts she was writing. We would be in Slovenia, then over to France to hike the Tour Du Mont Blanc. The TMB (Tour Du Mont Blanc) is a 170km trail covering 3 countries, looping around the entirety of the Mont Blanc Massif. We would be spending 8 days hiking, and like many multi-day treks, we had to carry all our own gear.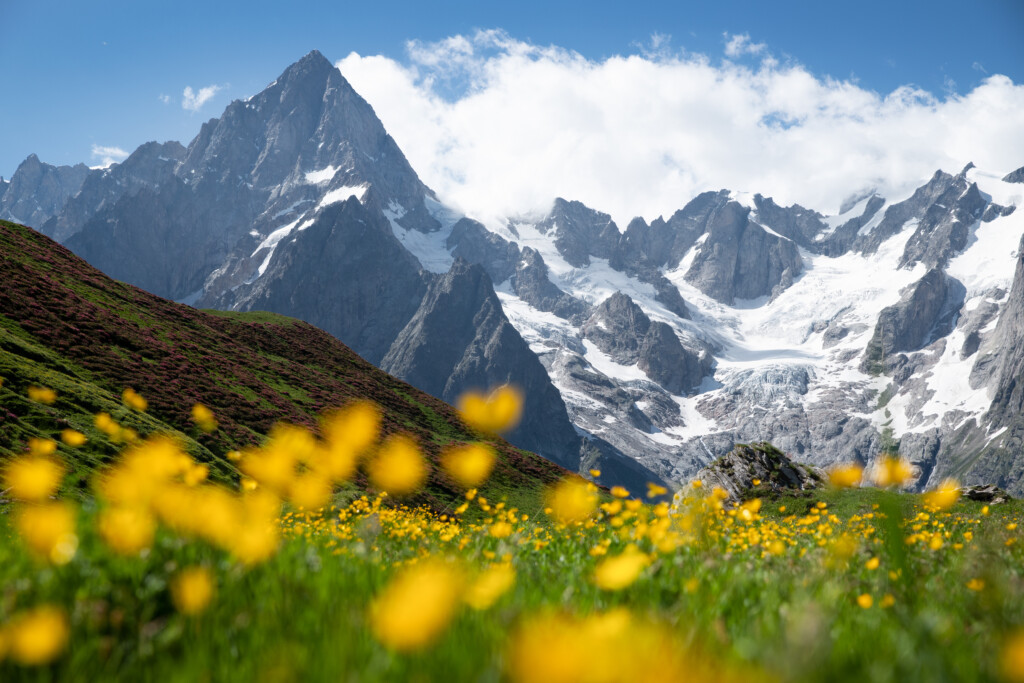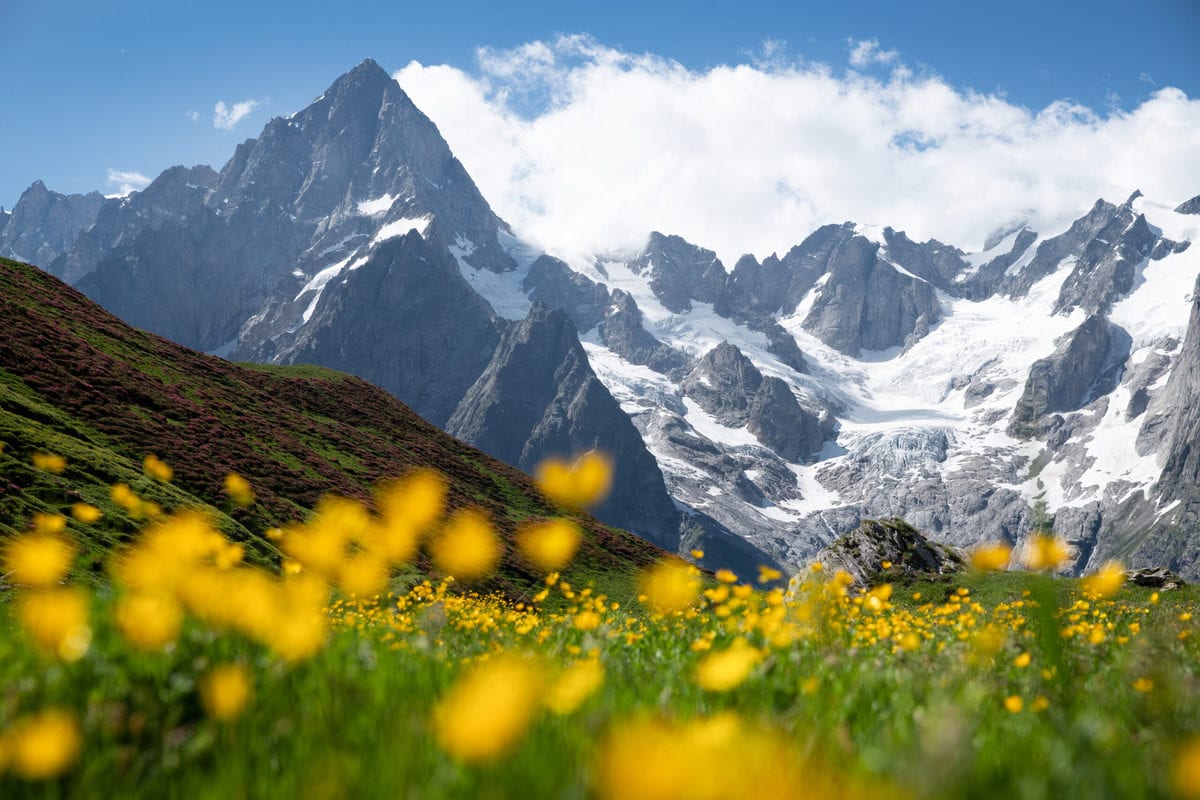 Needless to say, this added a bit of challenge knowing that everything I packed, I carried… Do I really need that extra lens anymore?
Since bag space was a dwindling resource, it made for a bit of a headache making way for camera gear. From practical packing, media management, gear security and more, there's a lot more to consider while taking photos on the road.
During this recent trip there was a lot I learned about shooting while travelling. After a lot of trial and error and 20/20 hindsight, I've discovered a few great tricks that dramatically help me shoot photos while on the go. To save you the time and headache, I've compiled a list of 17 tips that truly help make travel photography a little bit easier.
What Camera Gear To Bring For Travel Photography
How much gear to bring… the timeless question that makes the best of us sink deep into thought. It's easy to dump your entire camera bag into your travel pack, but it's better to consider what you are actually going to use. There's no point of lugging around an extra lens if you don't actually use it, right?
The Best Lenses To Bring While Travelling
Your biggest gear consideration is lenses. Which lens will you use the most? What's the most practical? These questions really boil down to the style of your photography.
For me I often shoot with my Canon 24-70mm F/2.8 which covers a wide range of focal lengths, all while working great for low light and astro. A true all in one package and my easy must have! If you are unsure, a safe bet is always to bring a wide angle zoom lens.
Often one lens doesn't satisfy all your needs. Since I knew I would be in the mountains, I'll want those close shots of mountain peaks in the distance. My Canon 70-200mm F/4 will do just the trick.
I would suggest packing two lenses just to have the options out in the field. The first lens choice should be your go to lens at home. The lens that typically lives on your camera. Something that is highly versatile and will get the job done for the bulk of your photos. Any fast(wide aperture), wide angle zoom lens is ideal!
The second lens should compliment the weaknesses of your primary lens. In my case I needed something to shoot at long distances and offer extra compression. The 70-200mm did just the trick. Again, it all comes down to what kind of photos you're hoping to capture. With two lenses, you should be able to cover most focal lengths and apertures.
I find zoom lenses are best for travelling since you can pack several focal lengths into a single lens. They are far more efficient than prime lenses while on the go.
So for all you prime users out there… do yourself a favour and leave them at home when shooting travel photography.
Camera Body
Of course not all photographers have the budget of owning multiple camera bodies. If you only have one body, then the choice is easy!
For those stuck deciding which body to bring, consider what the location calls for. Things like weather sealing, size and weight, battery life, and image quality are all something to consider. Sure it'd be great to bring along that studio camera with 10000MP but maybe you could get by with something a little smaller. Just maybe…
My go to camera body is the Canon 6D MkII. It may not be the lightest camera around but its weather sealing, durability and swivel screen make it a luxury to shoot with. I rarely have a worry about the camera, no matter what conditions I find myself in.
How Many Batteries?
This can be a tough one to decide on. I like to bring 2-3 batteries for my camera while I travel. This works great, for me, since I'm often able to recharge again before I'm ever onto the third battery.
As the saying goes: one is none. So bring at least two batteries!
If you are in an extremely remote location, definitely consider purchasing a battery pack to charge while on the go.
To Filter Or Not To Filter
Filters can be a great way to enhance your photos, but they can take up a fair amount of space. If you rarely use your filter back home, you'll rarely use it while you travel. Neutral density filters can be fun but are not always useful, depending where you're headed.
The one filter I would highly recommend bringing is a Polarizer. A Polarizing filter helps cut glare and makes colours appear richer in the photo. I happen to uses a Polarizer + ND combo filter by NiSi Filters, so that's what I brought along. Anything else would have been excess and dead weight in my pack.
The photo below is a prime example of the power of a polarizer. Without it, the windows would have so much glare and reflection, the camera wouldn't clearly see outside.

Must Have Camera Accessories For Travel Photography
There's a monstrous pile of camera accessories on the market but which are best for travel photography? Although I brought quite a few on this recent trip, there were only 3 pieces of kit I was truly thankful to have.
Lens Pen
A lens pen is the best $10 investment you could ever make. It's a pen that has a brush on one end and a micro fibre tip on the other. It makes lens cleaning a breeze, and is a lot cleaner than that shirt you've probably worn for 3 days in a row.
I found myself using the lens pen constantly and it saved the day more times than I can count. You can get your hands on one here.
Waterproof Memory Card Case
It's always important to have multiple memory cards while you travel. It's equally as important to have a safe place to store them.
I bring my waterproof memory card case whenever I travel, just to give me the peace of mind. No matter how bad it gets, my photos will be safe. You can get your hands on the card case I use here.
Camera Clip
A camera clip is a great way to have quick access to your camera while on location. These clips attach onto your pack strap and holster your camera securely. During our trek, my camera basically lived on this clip. It saved me the hassle of constantly putting down my bag to pull out my camera. A seriously handy tool for travel photography!
There are a few great camera clips on the market currently, the one use is by Cotton Carrier. Another great clip is by Peak Designs that you can find here.
Data Management While Traveling
There's no greater nightmare than losing all the images from your travels. That's why media management is so important. It's often not functional to bring a pile of hard drives just to back up your media, so what steps can you take to make this process redundant?
I like to bring a single SSD hard drive and a few memory cards. At the end of each day, I transfer new media onto the hard drive. I then organize everything into folders by date or location. Now all files are on both my hard drive and memory card.
I reuse the same memory card until I move onto a different country or leg of the trip. For example, I used one card for the entire time in Slovenia, then swapped cards when we began hiking the TMB. The used cards I keep in my waterproof memory card case, securely backing up the files that are on the hard drive.
If anything were to happen to the hard drive, all the images are safe on the card and vice versa. This is an easy and fast way to have all your data backed up in two locations at all times.
Balancing Work And Play
Whether you are on a mission to get incredible photos, shooting for a client or just out for fun, it's important to strike a balance between enjoying the moment, and getting the shots. On my recent trip with Bella, I was there for work. It was extremely important to get great travel photos each day, for her clients and social media. After all, that's why we came!
With that situation, it's easy to get caught up in a photos of bust mentality. Forgetting about everything besides finding the next shot. With that being said, the thing I have learned about taking photos is the best shots often come more organically.
We would plan out our days by locations that we wanted to shoot. We needed shots of city streets, wineries, hotels, you name it. With general locations in mind, we would set out and begin exploring. With this 'planned exploring' we were able to see and visit some exciting places, but also find countless photo ops where ever we went. With an open mind and a watchful eye, it became easy to enjoy the environment, while still capturing great images.
Don't get too caught up in the pursuit of that "perfect" photo. If you are enjoying where you are, it's going to show through in your images. Some of my favourite images from the trip came at the most unexpected times.
Make sure to always have your camera ready!
Camera Gear Security While Travelling
With travel photography theft can be a real problem. Here are a few tips to help minimize any problems you might run into:
Black Out Your Camera
With a little bit of black electrical tape, I made sure to cover up any brand names or shiny emblems on my camera. This makes it stand out a little less and becomes harder to decipher what kind of gear you are using. I did that same for my lenses, making them look as unappealing as possible. Here's how my gear looked before and after:
Only Have Your Camera Out When Shooting
It's an easy habit to keep your camera around your neck while walking around. That's also an easy way to tell everyone you have an expensive piece of gear. In populated areas, try to only have your camera out while you are shooting. Once you are done shooting, tuck it away in your backpack. A really important tip to remember while shooting travel photography in urban areas!
Lock Your Bag
For some added peace of mind, keep a small luggage lock on your bag to seal the zippers shut. Another level of protection between your camera and the outside world.
Carry Your Gear In A Basic Day Pack
Let's face it, all camera bags look like camera bags; there's nothing stealth about them. That's why I opt for a basic packable day pack to store my gear in while on the road. I used a small 26L travel pack to store all my camera kit inside of.
From an outsiders perspective, it's likely a bag with an extra jacket and snacks; not $6000+ of camera equipment.

The Power of Packing Cubes
With limited space, it's super important you pack efficiently. There is no greater way to do that than with packing cubes. Packing cubes are small zipper pouches that can hold anything from clothes, toiletries, and camera accessories. I always pack my clothing in these cubes but also set aside an extra one just for my camera kit.
When you aren't using a proper camera bag, nothing is more annoying than rummaging  through your pack trying to find something. By keeping everything in a single packing cube, it makes life easy when searching for gear.
In my packing cube I put my second lens and all extra camera accessories inside. It works perfectly!
Always Plan For Golden Hour
As you already know, golden hour is the time to get incredible photos. While travelling, I like to make a point of never missing a sunrise or sunset; even if it means a little bit less sleep. I guess that's part of the fun of travel photography! To maximize your chances of capturing amazing images it's important to do a bit of pre game planning.
I heavily rely on an app called PhotoPills to help me find out when golden hour takes place, and where the light will be at a certain location. By browsing google earth and consulting PhotoPills I am able to make very solid plans for the morning and evening.
I always make sure to arrive to my location a bit earlier to ensure I have some time to walk around and get settled before the show. Nothing's worse than missing the shot because you weren't set up!
Don't be that person who misses the shot, do your homework!
Ask Locals About Their Favourite Spots
I'm sure you've done a lot of research on the area your travelling and have some pretty solid ideas of where you want to shoot. That's great! It's a good to have a secure agenda… but what if it could be better?
Google results often only will give you the typical spots most often visited in an area. Although beautiful, you could be missing other hidden gems just around the corner.
So you could dive a little deeper into your google research, or you can make life easy. Just ask someone who knows the area better than anyone: a local.
On my recent trip, local knowledge helped us find some of the most beautiful spots of our trip. Most people are happy to help and are excited to share their favourite places with a foreigner. Below are a few images of places we would have never found without the help of locals.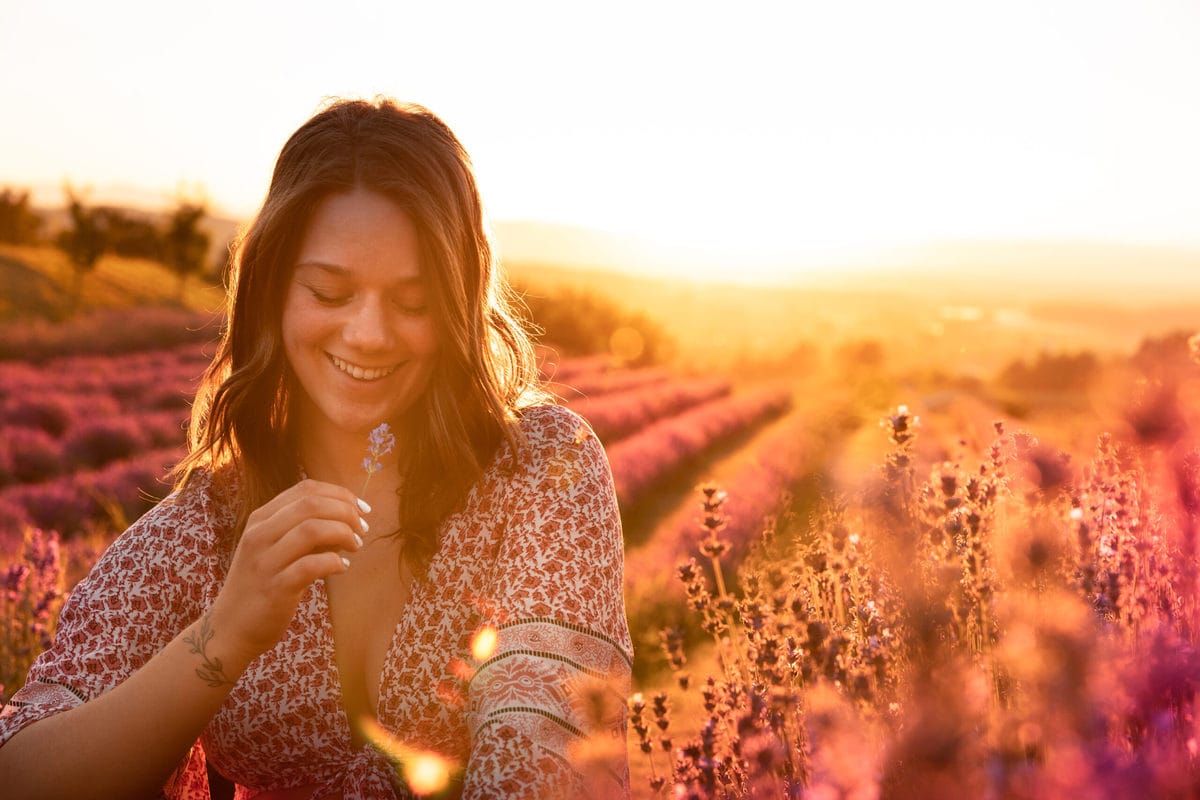 So that was 17 travel photography tips for photographers looking to keep their gear safe, and capture stunning photos!
Keep your gear organized, be poised for anything, and just go enjoy yourself. It's going to reflect in your images.
What things help you capture amazing travel photos? Let me know in the comments below!
A big thank you to Bella for having me out on this trip and making the daily 'work' a little more fun.
Happy Shooting!
-Brendan
 By clicking on certain links in this article I may receive a small commission, at no extra expense to you. These commissions help to generate new content and support Brendan Williams Creative. I only share links and products I truly use and and find helpful. 
Thank you for your support!