15 Tips To Stay Motivated In Your Photography
Are you feeling like you're in a rut with your photography and not sure how to get out of it? You're not alone. It can be difficult to stay motivated in your photography if you've been at it for a while or feel like there's nothing left for you to shoot. It's a natural feeling that many of us go through, including myself!
In this article, I'll be sharing 15 tips to help you stay motivated in your photography, and get out of that rut you've been stuck in. These tips are ones I like to use myself and offer a fun way to spice things up every now and again. Let's jump in!
1. Experiment With A New Photography Style
One of the biggest reasons you might feel unmotivated with photography is because you're stuck in a cycle. You shoot the same things, you edit the same ways, and your workflow becomes muscle memory. This can be great for efficiency in your photography business, but it can seriously suck the excitement out of photography.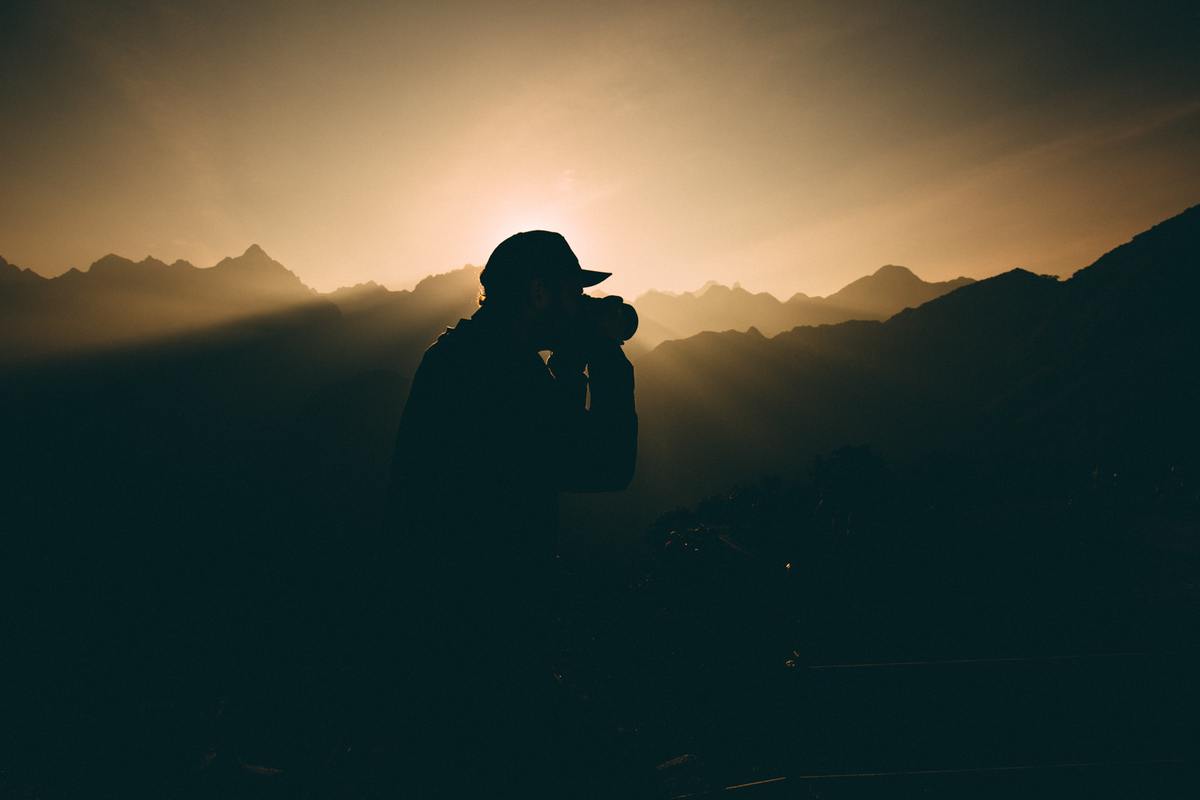 Try to experiment with a new style of photography completely different from your own. For example, if you always shoot portraits, try to shoot landscapes or wildlife. If you only shoot street photography, try shooting architecture or fashion. By trying out a new style, you are pushing yourself to see things differently than you typically do, helping to break free from the habits you've formed.
If you aren't sure what photographic style you want to try out, you can try to emulate the style of other photographers you look up to or just try to wing it and do something radically different than your usual. Whatever you do, this is a great way to get creative and feel more inspired in your photography.
2. Create A Photography Challenge For Yourself
Sometimes you start to neglect your photography because you just don't feel like getting out to actually shoot. If you're a competitive person and can never say no to a challenge, then create a photography challenge for yourself!
There are a variety of photography challenges out there online that you can follow along with, a popular one being the 365 challenge. A challenge where you have to take and share one photo a day for an entire year! Of course, your challenges don't have to be that committing if you don't want them to be. You could also start small and try to photograph the sunrise every Sunday morning for example.
Whatever the challenge is, make it something that excites you so you want to stick with it!
3. Meetup With Other Photographers
An easy way to stay motivated in your photography is to meet up with other photographers! Plan to get together with a handful of people in your area and go somewhere to take photos. These types of things are extremely fun and a great way to network, and gain some inspiration from hearing what other photographers are up to.
The easiest way to plan something like this is through Instagram. If you already know a few people in your area who take photos, send them a DM and ask if they'd like to shoot. Most people get pretty excited about the idea and are happy you decided to ask them!
With that being said, make sure you reach out to people with around the same amount of followers and styles as you. It's far easier to reach someone with a few thousand followers rather those with several hundred thousand. Having similar styles is important because it makes for an easy mutual interest and conversation starter once you meet!
4. Try To Only Use One Lens
Limiting yourself to only one lens is a great way to think outside the box in your photography. Without the comforts of a zoom lens, it's much harder to get that perfect shot you had in mind. Instead of just zooming in or out, you actually have to move your feet to find a better composition for your picture. This is a fun challenge and can seriously improve your compositions, especially as a beginner photographer!
If you aren't sure what lens you should pick, try using a 50mm lens to start. This is a pretty good lens to practice with and has a field of view very similar to your eyes. Of course, there is no 'best' lens for this but prime lenses are definitely favored so you can't cheat! Using only one lens is a fun way to get excited and feel more motivated in your photography.
5. Shoot In Black And White
Black and white photography appears as the most simple type of photography on the surface, but in reality, there is a lot that goes into a great black and white photograph! With a total absence of color, you are completely relying on light, shadow, and composition to make your photo stand out.
Shooting photos in black and white makes you think a little harder about your composition and forces you to look for the best light. It can feel challenging at first but once you get some practice in, you'll be amazed at how many skills will translate over into your color photography. Less is more with black and white and this is a perfect way to get inspired in your photography!
6. Try Shooting With Film
It's a pretty safe assumption to say you're likely shooting on a digital camera right now. With digital cameras, you don't have to limit the amount you hit the shutter button, you don't have to wait for the perfect moment, and you don't have to wait and see how the image turned out. When you are shooting digital you can take thousands of photos, instantly review the ones you liked, and get a redo if you messed up your settings. That's not the case with film.
Shooting with a film camera forces you to rethink everything. Making sure you've really nailed the exposure, composition, and focus before you even press the shutter button. This is a great way to make you feel motivated in your photography since you have to put in some extra effort to get those perfect shots. It does take a while to get your film developed and sent back to you, but it's an extremely rewarding process that I would definitely recommend to intermediate and advanced photographers.
7. Learn To Create A Double Exposure
Sometimes you're just a little bit burnt out of shooting new photos, but that doesn't mean you can't try something new in post! The double exposure effect is a fun and artistic way to add a spin to your typical portrait photos. The double exposure effect can be created in Photoshop even with a very beginner knowledge of the program. You can learn how to create a double exposure in Photoshop, HERE.
By creating these types of fun photo effects, it can leave you inspired to photograph more images to play around with in Photoshop!
8. Bring Your Camera Everywhere You Go
Have you ever been out somewhere and thought, "wow I really wish I had my camera with me"? By bringing your camera everywhere you go, it becomes easy to see more photographic potential in everyday life. If you are looking for something interesting to take a photo of, you're going to find it. It's truly as simple as that.
I seriously encourage you to bring your camera everywhere, even to the most mundane of places. You never know when inspiration may strike and you don't want to miss an opportunity because you left your camera in the car. By carrying your camera with you more often, you'll find more things you'll want to photograph. This is an easy way to stay inspired with photography!
9. Create Lens Effects
Another good way to stay motivated in your photography is to experiment with lens effects. Lens effects are created by putting some sort of diffusion or distorting glass in front of your lens. It can make for some unique in-camera effects and a lot of them can be made with items you already have in your house!
I wrote a previous article covering 5 DIY Lens Effects Created With Household Objects that I would definitely suggest looking into. The 5 lens effects I share in that post are an easy starting ground and a ton of fun to experiment with!
10. Take Self-Portraits
Self-portraits are kind of like selfies, except a whole lot cooler. With self-portraits, you can get super creative and don't have to feel weird about someone watching you trying to find the perfect post. Just set your camera up on a tripod, use some sort of remote timer and go to town experimenting with poses and photo ideas, featuring you!
Self-portraits are not only a great way to build motivation in your photography, but it also helps you to build skills in posing, composition, and lighting. By getting better at self-portraits, you'll notice how easily pose ideas will come to you when you're shooting an actual model.
11. Photograph Everyday Life
By challenging yourself to seek out beauty in the every day, you'll learn that you don't need to have the perfect light, location, or model to capture a stellar photograph. Try capturing candid moments of friends doing school work, your spouse filling the car with gas, or your kids having a nap for example.
By taking the time to acknowledge and photograph these little moments of the day, you'll feel more inspired in your photography and realize that everything doesn't need to be perfect for your photo to be.
12. Learn Something New
When you stop learning something new, your inspiration runs dry; it's as simple as that. When you always have new information in your mind it's far easier to trigger new photo ideas that make you seriously excited. 
With so many incredible resources online, you can learn just about anything for free. Take the time to look up some youtube tutorials on a topic that interests you, get a book from your local library, or listen to some photography related podcasts. There are a ton of ways to learn something new in your spare time and this is a simple way to help you stay inspired in your photography. Try getting started with my FREE Photography Essentials Ebook!
13. Find Someone You Look Up To
Looking up to another photographer is one of the best ways to gather motivation for your own photography. Looking up to people who are doing incredible things that make you leap over the moon with excitement and say "I want to be like that person"!
Having a role model is a good way to stay inspired with your photography since there's always something new for you to try. Seeing where they are traveling, how they are taking photos, what gear they use, and the programs they edit with, all make for an easy path to follow so your photos reach a similar caliber to theirs.
14. Try Out Some New Gear
Often times you don't need to do anything radically different to spark your excitement for photography again. The answer could be as simple as using some new gear! Obviously camera gear is pretty darn expensive, so unless you're willing to ante up and pay for a bunch of new gear, I'd definitely recommend renting.
Renting camera gear like lenses, bodies, or other accessories is a cost-effective way to experiment with other gear and play around with those brand new gadgets that blow your mind. By getting your hands on some new gear and seeing the difference it makes in your photos, it becomes easy to stay motivated in your photography.
15. Go Somewhere New
If you are always shooting in the same places, seeing the same things, and never changing it up, it's no wonder you're losing motivation with your photography! Photography is all about finding new stories to tell, people to meet, or places to explore. Try to make a point of doing some sort of photography trip every year to a place that really lights a fire in your belly.
You don't have to travel to the other side of the world with an expensive plane ticket to see something new.  Try to plan a small road trip to another area a few hours away for a weekend. You'll be amazed at how many places you'll find to photograph, even if you're relatively close to home.
Going somewhere new is my favorite way to stay motivated in photography since there are always new experiences to be had. You get to see more places, meet more people, and capture more photos. It's win-win…win!
Conclusion
Just because you're feeling a little bit underwhelmed by the whole photography thing right now, doesn't mean you won't bounce back. Try to implement some of the tips we talked about today and watch how quickly you'll rise out of the rut you're in!
My personal favorite ways to combat the lack of inspiration in photography is number 1,3, and 15 on the list. These are fail-proof methods for me and always help me to resolve whatever 'funk' I'm in. Just picking a few of the tips outlined here is the perfect way to help stay motivated in your photography!
Now if you know someone who's feeling down and out about their photos, then make sure to share this post with them! Let me know what methods you're going to try from this list down in the comments below!
Happy Snapping,
-Brendan 🙂