No matter what reason you need it, Canva makes it easy to crop and resize your photos without any complex steps. Whether it be resizing for a new profile photo, a banner for your youtube channel, or a company logo on your website, it's simple to resize your image to the perfect dimensions.
Today I will show you the difference between cropping an image or graphic and resizing it. I will show you the different tricks you can do to resize text, including how to reformat text within its bounding box. You will also learn how to zoom into your image and crop it simultaneously while finalling cropping your elements into fun shapes!
How To Resize Images, Graphics, Or Text In Canva
The first step to resizing an image is clicking on it. You will then see a purple bounding box around the perimeter of your picture.
You will find a circle on each corner of the bounding box and a rounded rectangle on the top, bottom, and sides of the bounding box. These shapes are called Handles, and you will need to master them to crop and resize your images and graphics.
– Images and Graphics
When resizing images and graphics, you will use the Corner Handles on the bounding box, also known as Crop Handles.
Don't let the word "Crop" in Crop Handles confuse you. The Crop Handles are the quickest and easiest way to resize your picture.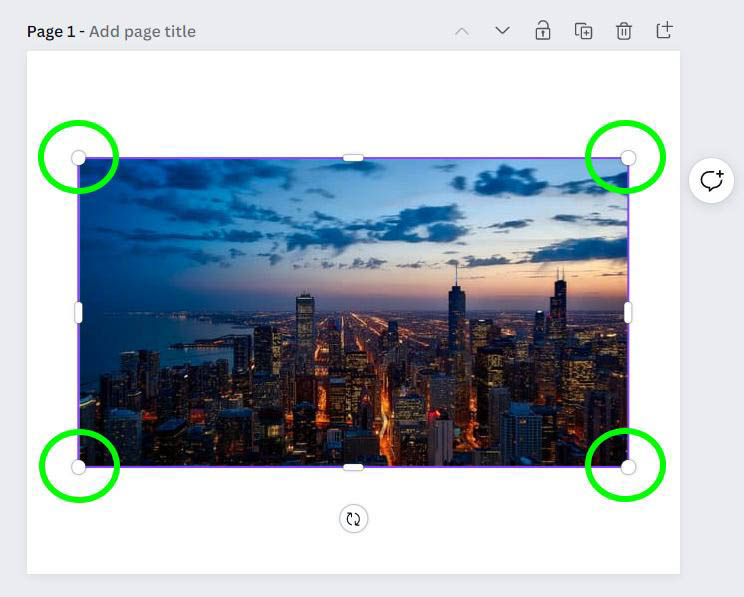 If you want to shrink your image, click and hold on one of the Crop Handles and drag toward the opposite Crop Handle.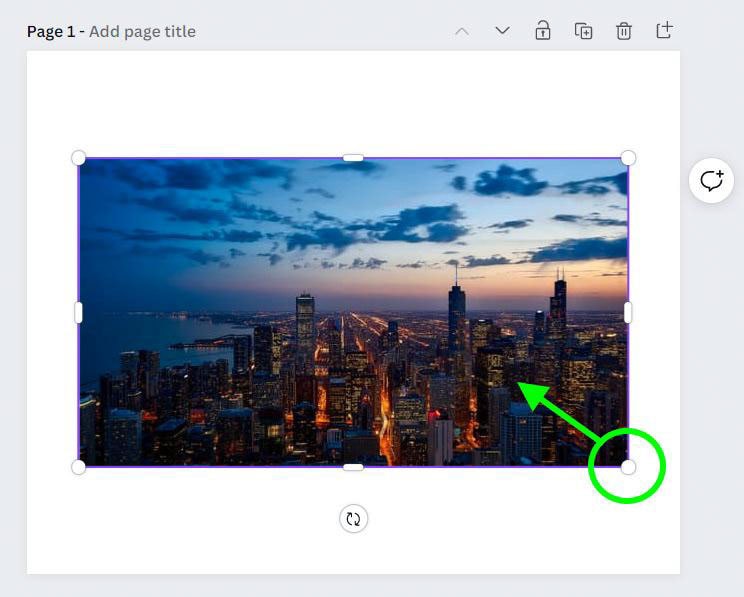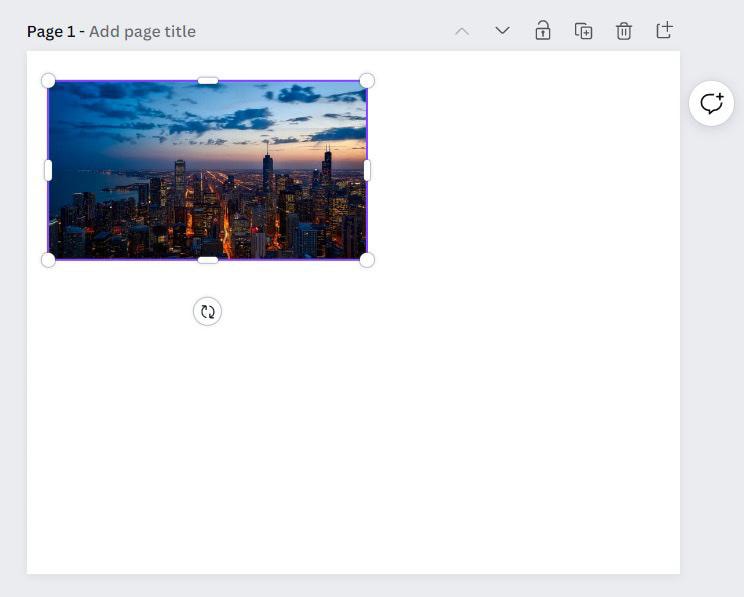 Shrinking your image like this is the best way to fit multiple pictures on the same canvas.
– Resizing Multiple Images
If you have multiple images on your canvas to resize, you can resize all of them at once.
Click on your first image and then hold the Shift Key. Click on the rest of your pictures to temporarily group them. You will know when this works when you see a bounding box around all the images you selected.
Click and hold one of the Crop Handles and drag it toward the opposite Crop Handle.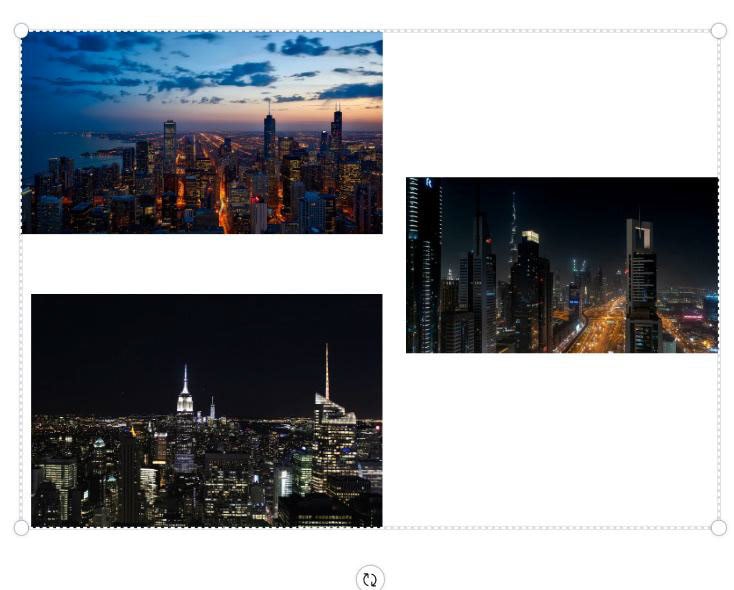 – Resizing Graphics
Resizing graphics works the same way as resizing images. Click on your graphic, and you will see the Crop Handles around the purple bounding box.
To enlarge your image or graphic, click and hold on one of the Crop Handles and drag it away from your picture.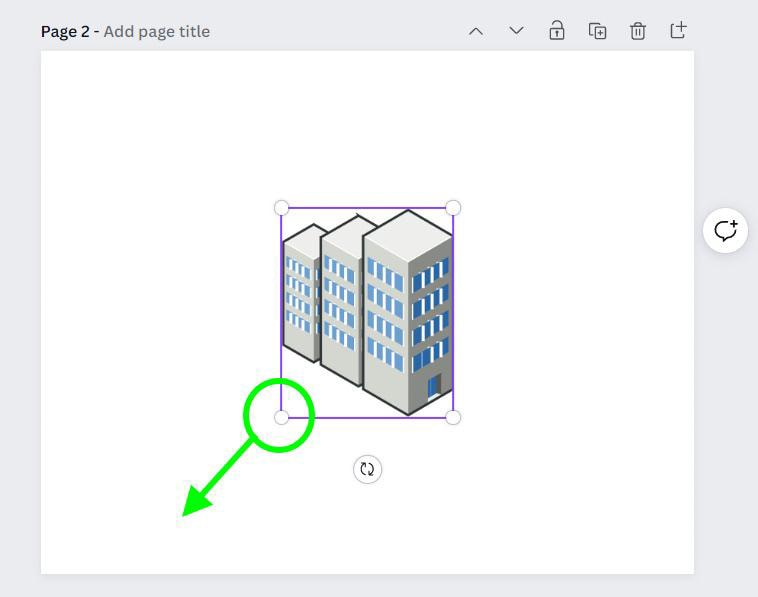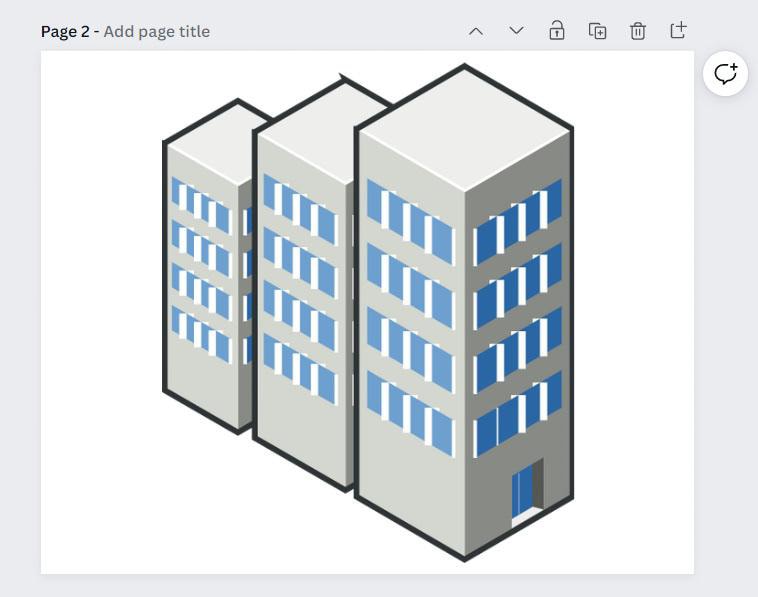 – Resizing Text In Canva
While working on your project, you can add text to your canvas by pressing T. However, the size of the text will be small.
Thankfully, you can resize the text block the same way you resize images and graphics. Click on your text and adjust the text size with the Crop Handles.
There's also a trick with using text blocks in Canva that's important for you to know, and that's how to reformat your text within the text block. This method only works with multi-worded text, so you must have at least two words in the text block.
To start this process, select your text to reveal the bounding box and the Side Handles you'll need to reformat your text.
If you click and hold on one of the Side Handles and drag it toward the other Side Handle, your text will automatically reformat, stacking each word on top of the other.
When doing this, drag the Side Handle slowly and pay attention to how your text is reformating. If you go too far, your text will start to squish together and be impossible to read unless you want to create vertical text in Canva.
The best thing to do is take it slow and pay attention to how your text is reformatting.
When you're satisfied with how your text is formatted within the text block, you can resize it again using Crop Handles.
How To Crop Images & Graphics In Canva
Now that you've mastered the Corner Handles on your image's bounding box, I will now show you the power of the Side, Top, and Bottom Handles.
To crop your image horizontally, click and hold on one of the Side Handles and drag toward the opposite Handle.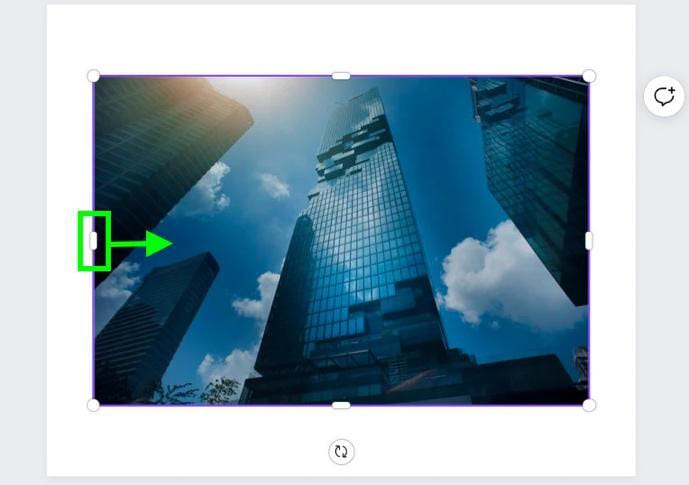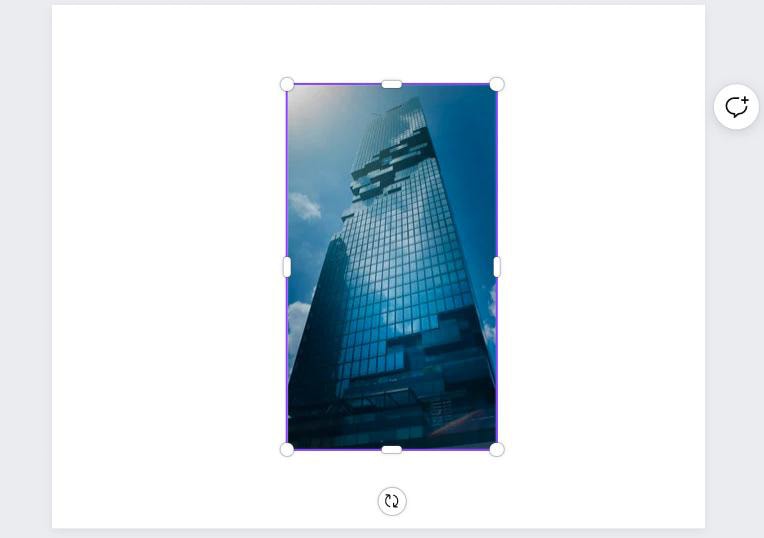 If you want to crop your image vertically, click and hold on the Top or Bottom Handle and drag toward the opposite Handle.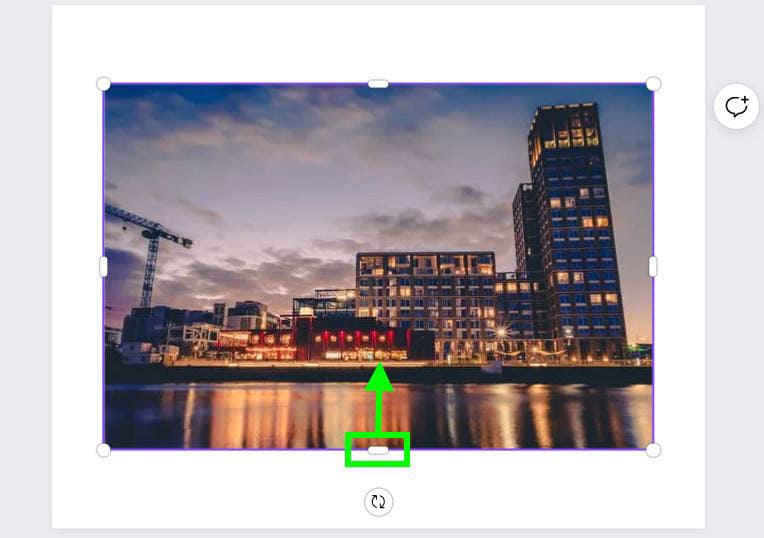 While cropping your image, if you drag a handle far past its original position, your image will zoom in while it resizes the image.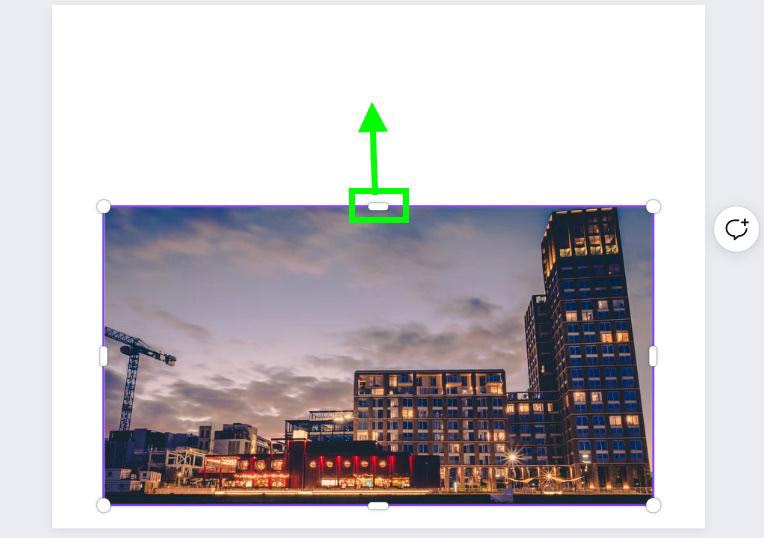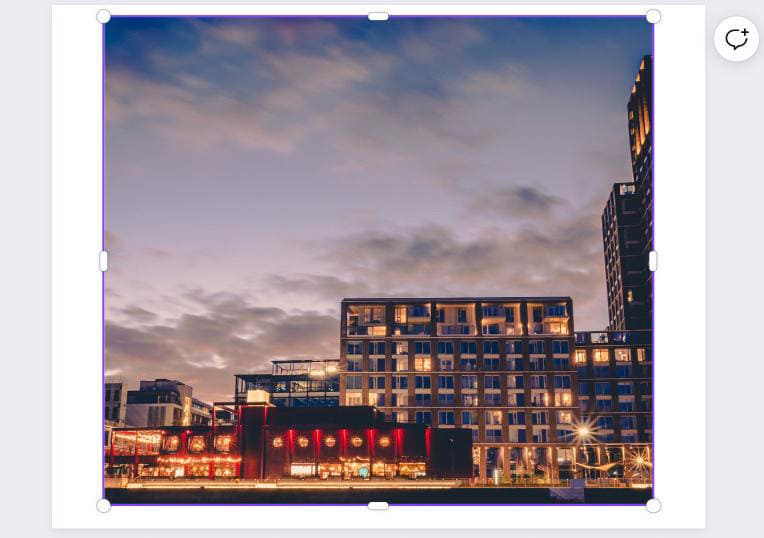 When cropping your image, you may not like how you cut your picture, and you may want to select a different part of the picture to showcase. Good news! If you double-click on your image after cropping it, you can adjust where the photo gets cropped.
Double-clicking on your cropped picture will reveal a semi-transparent "ghost-like" view of your original picture.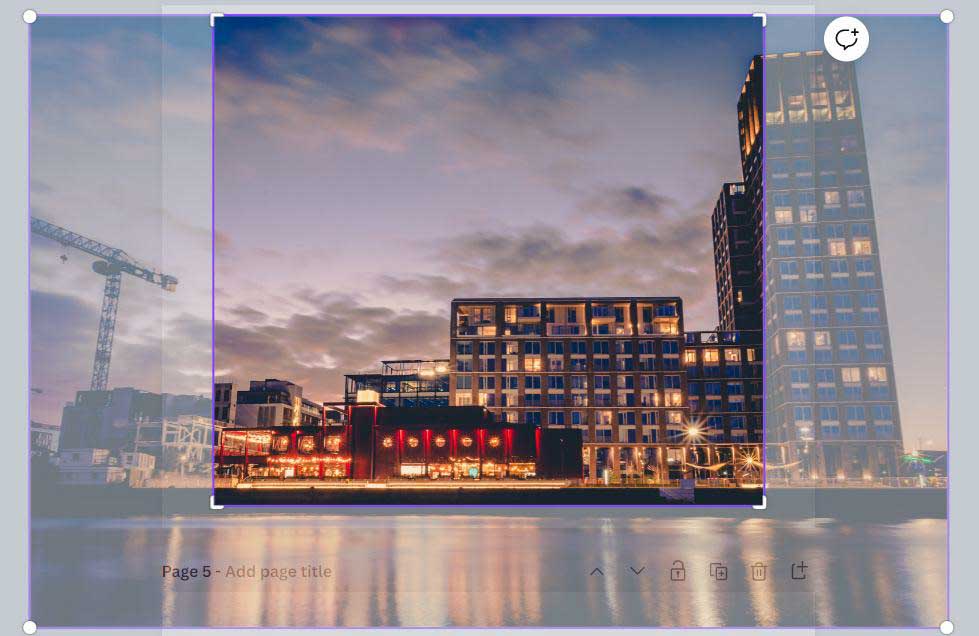 You can now click and drag this semi-transparent image to exactly where you want your cropped photo to be.
One final way to crop your picture is to click on one of the Corner Handles and hold down the Shift Key. As you drag toward the opposite Handle, your image will be resized and cropped exactly where you want it.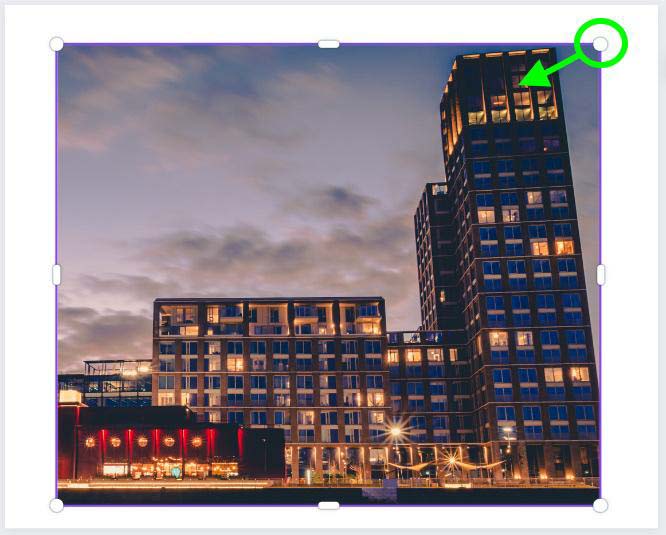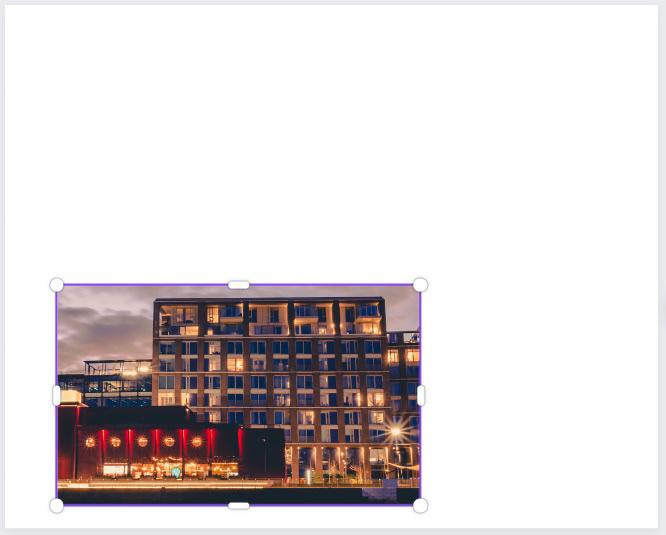 How To Crop Elements Into Shapes In Canva
A creative addition to your project you can do in Canva is cropping pictures in the shape of anything you can think of.
To crop your image into a shape, start by finding a frame you want to use. In the Elements Tab, scroll down to Frames and click on See All.
Once you find a frame that catches your eye, click on it to add it to your canvas.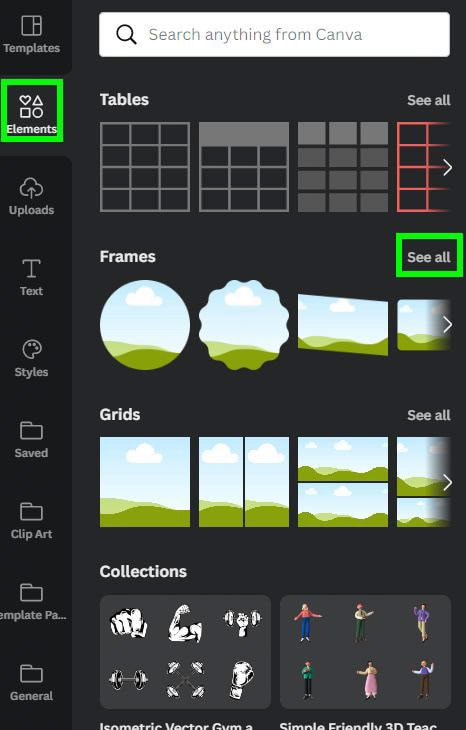 Now that your frame is picked out, placing your image inside the frame is easy. You simply need to drag the photo from the Uploads or Elements Tab onto the frame.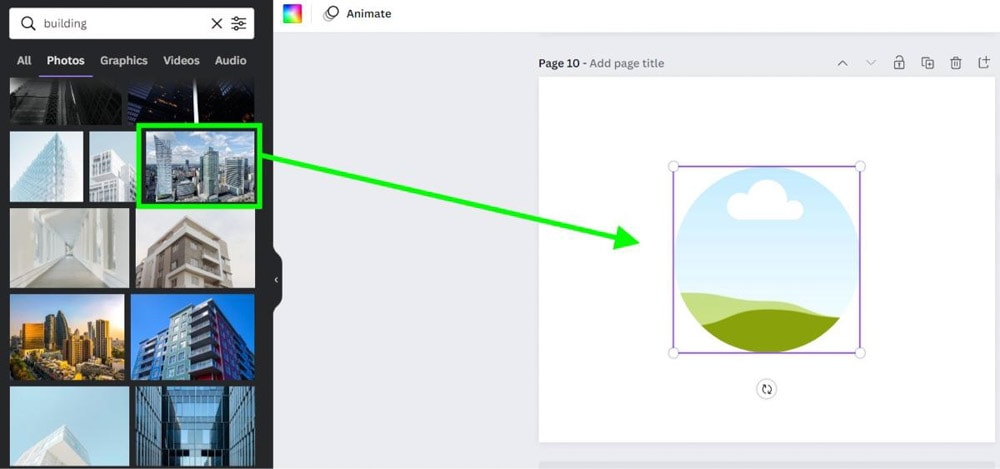 Once you drag your picture into the frame, Canva will automatically fill the frame with your image, usually using the middle of the picture as its cropping point.
If it's not the middle of the picture that you wish to be showcased within the frame, you can choose what to showcase by double-clicking on the frame and moving the picture left or right.
One thing to remember is that you can only move the picture from the left to right or vice versa and not up and down.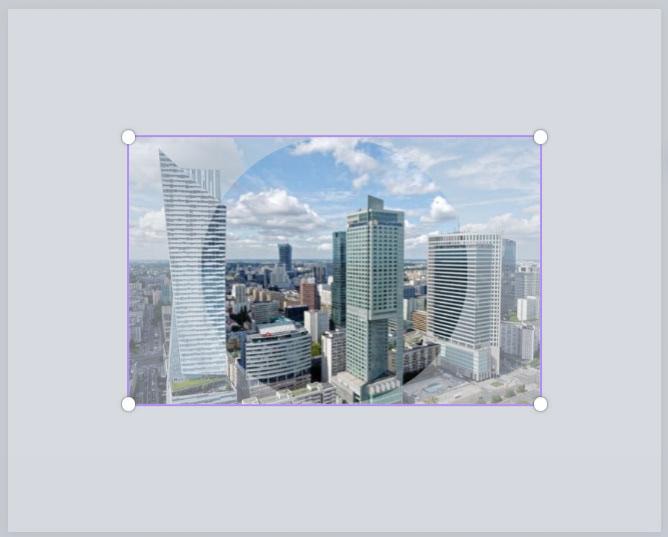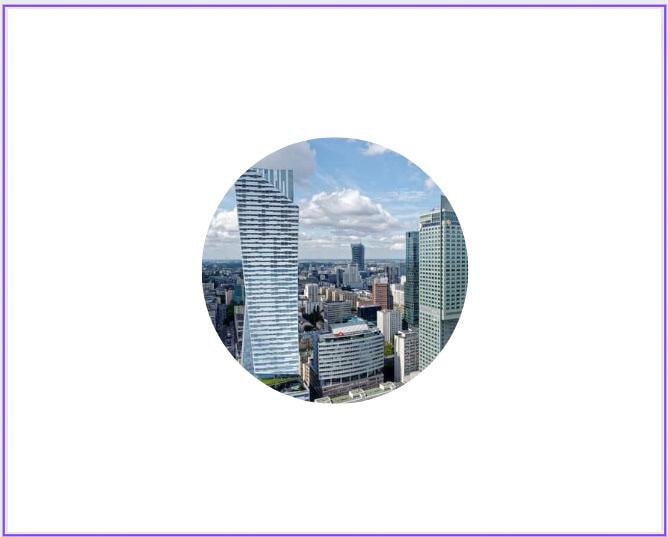 What if you found a better picture for your project? Simply drag a new image into the frame. The new photo will replace the older one automatically.
The types of frames that are available through Canva go beyond circles and other simple shapes. There are a host of fun and eye-catching frames for you to experiment with.
– Crop Images Into Letters In Canva
The letter frames are one of the coolest and most useful frames available in Canva. You can spell out entire sentences using your own personal graphics with letter frames.
To find letter frames for your project, scroll down to the Frames section in the Elements Tab. Click on See All, and you'll have to scroll down a good amount to find the letter frames.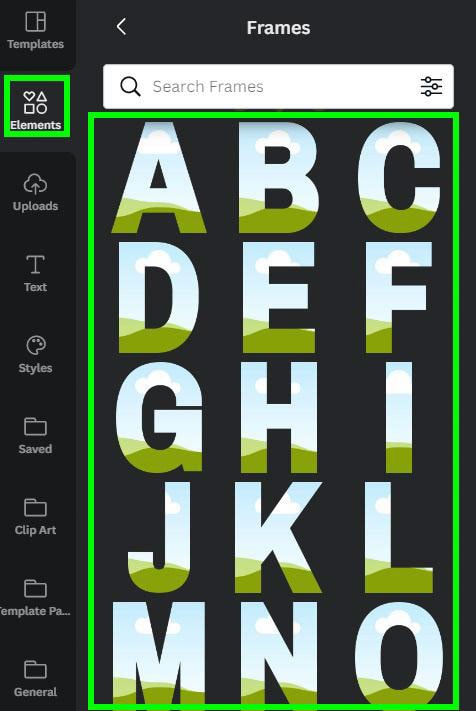 Click on as many letters as you need to spell out your phrase.
Once your phrase is spelled out, drag your image into the first letter of your word.
Double-click on the frame to adjust its position all the way to the left of the picture.
The goal here is to give the illusion of your words being cut into a single picture. To do this, drag the same image you used in the first letter with the other letters of your design.
Click each of the other frames to bring up the "ghost-like" image and adjust it to where you need to. Use good judgment to line up your shots exactly where they need to be.
Using letter frames is a fun process that can offer some more creative options when it comes to cropping in Canva.
Happy Editing!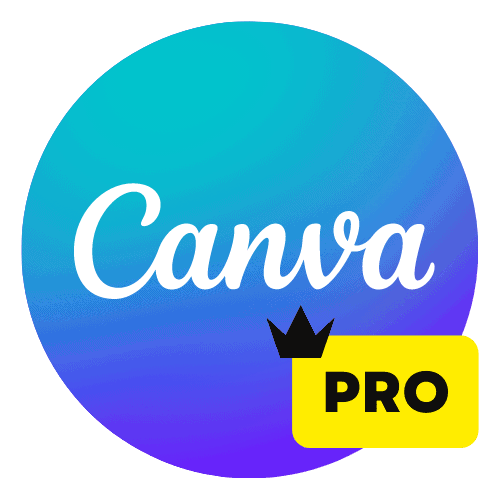 100+ million premium stock photos, videos, audio, and graphics
610,000+ premium and free templates with new designs added daily
Up to 100 Brand Kits to establish your brand's identity online
Remove image backgrounds instantly with Background Remover
Resize designs without quality loss with Magic Resize
Schedule social media content to 8 platforms

1TB of cloud storage

24/7 customer support