When it concerns dipping toes into photography, picking a brand can be fairly overwhelming with so many options. Canon, Nikon, and Sony are popular picks, with brands like Fujifilm and Panasonic also being great contenders.
The best way to explore the various camera brands for photography involves diving into their history and strengths and educating you on gear that can best bring your vision to reality!
The Top 10 Camera Brands
Although more than just these ten camera brands exist, this list comprehensively covers the companies most recognized and spoken about in the industry.
1. Canon

Since its founding in 1937, Canon has produced lenses, 35mm cameras, video cameras, digital cameras, and movie cameras for photographers from all walks of life (from professionals all the way down to amateurs). In the middle of the 1970s, the Canon AE-1 played a significant role in the rise of professional-caliber amateur photography. A 35mm SLR equipped with a set of accessories intended to make high-quality images more accessible to the general public.
Canon's strengths lie in its solid reputation and long history of great equipment. Although Canon was late to the game embracing mirrorless systems, their new lineup has yielded great reviews from photographers. Regarding longevity, you can bet that Canon will continue to be supported for what feels like an endless period of time.
This being said, Canon has a bit of an ego in that their innovation tends to be slower coming. This is a common problem with well-known brands that ride out on their reputation. With that reputation also comes a hefty price tag, as Canon is quite expensive once you get into their higher-end models.
Canon's Rebel series is a great entry-level DSLR kit, approximately in the $500 – $800 range. The high-end models, such as the 5D Mark IV and 1Dx line (that remain super popular to this day), hit $3,000 – $6,000. All types of photographers fancy Canon, from weddings to wildlife and everything in between. 
2. Nikon

When three of Japan's top optical firms merged to form Nikon in 1917, the company began producing cameras in 1946. The Nikon F professional 35mm SLR system is what truly helped the brand start to stand out in the minds of photographers and the general public after creating rangefinder cameras for several years. For many years, Nikon has also produced premium mass-market cameras. Nikon developed a strong reputation for its mechanical toughness and picture quality.
Many of Nikon's perks are similar to Canon, as they tend to be regarded as direct competitors. However, on average, Nikon does squeeze in at a slightly lower price point than Canon, making it a tempting option for newer photographers. Otherwise, the two tend to be on the same playing field, and which one is chosen is a matter of "which one did you start with?".
The price range of entry-level equipment is very comparable to Canon, with the higher-end models being ever so slightly lower in price ($2,500 instead of $3,000, for example). All sorts of photographers love Nikon as well, but you will especially see many wildlife photographers utilize their equipment.
3. Sony

A brand that consistently takes the tech industry by storm, it was only a matter of time before its camera department boomed. Sony is most definitely king in the mirrorless market, referred to frequently as some of the most innovative mirrorless systems ever. The Alpha series, in particular, holds very high praise, both in the awards circuit and amongst professional photographers worldwide.
Sony, which was founded in 1946, has expanded to become one of the biggest electronics and entertainment businesses in the world. Sony's acquisition of the Minolta series of still cameras enhanced its already-impressive reputation. This is how their camera department really began.
Sony's mirrorless systems are best noted for their brilliant autofocus systems, low light capabilities, and comfortable size. Sony itself does not have a very large lineup of native lenses for the cameras, unfortunately, not even remotely close to the likes of Canon or Nikon. However, Sony has been selling its proprietary mount information to third-party companies such as SIGMA, Tamron, Zeiss, and more – which significantly expands the lens lineup.
Sony's A6000 entry-level mirrorless model is among their most sold cameras, with the A9 and A7 IV being beloved options in the professional realm. Sony is quite expensive, however, so expect to drop a pretty penny in the $1,000 to $6,000 range. Sony is a versatile mirrorless system, but portrait and low-light event photographers are especially drawn to the offerings. 
4. Fujifilm

A brand known across the board for film photography, Fujifilm isn't one to look over when it concerns jumping into photography in the modern age. Since it first produced photographic film in 1934, Fujifilm has made a name for itself in the world market. Over the course of its many years in operation, Fuji has produced cameras and photographic gear under the brand names Fuji, Fujinon, Fujica, Fujifilm, Fotorama, Instax, and FinePix.
Although the days of film are gone from the public eye, Fujifilm is still a well-chosen brand by photographers for their DSLR and mirrorless systems. Fujifilm's cameras frequently have nostalgic design elements that nod to the golden age of film photography. For example, the ISO and shutter speed controls for the majority of models are manual dials (whereas most brands have them controlled electronically on cameras).
Fujifilm is chosen for its ability to continue glimpsing back in time, with modern cameras (like the popular X series of cameras) able to simulate traditional grain, retro colors, and more. The price point is significantly lower than the big three players (Canon, Nikon, and Sony) for good gear. Expect an investment in the $1,500 range on average. Street and urban photographers enjoy Fujifilm tremendously.
Unfortunately, a full-frame option is yet to be available, and the lineup of lenses is much smaller than other brands.
4. Panasonic

For those that want to also partake in the cinema side of cameras, Panasonic tends to be a solid choice. Known as Lumix in the camera division of the company, their cameras are considered a clever hybrid of film cameras and photography cameras.
Initially established in 1918 as Matsushita Electric Industrial Co, the majority of Panasonic's products are Micro Four Thirds cameras, which are usefully compatible with Olympus lenses. This means that you have twice as many lens possibilities. However, this still does not match the number of lenses that Canon and Nikon have.
Unfortunately, the biggest criticism of Panasonic is the construction of the cameras. They seem to have skimped a bit on the build materials and design, with cameras that are not as comfortable to use as others. However, if you favor the look and style of Micro Four Thirds, the Lumix is your best option! You can expect to spend under $1,000 for Panasonic cameras.
With the smaller size that Micro Four Thirds affords, photographers looking to shoot more discreetly favor the brand. Street, urban, and architecture are all common subjects for Lumix cameras.
6. Pentax

One of the lesser known brands on the list, Pentax doesn't spend a whole lot of time advertising – but those that do use their cameras are very devoted to the company. Having begun in 1938, Pentax underwent multiple ownership changes and still managed to creep into the hearts of various photographers worldwide.
Their core users were best expressed in the film photography era. With cameras like the big Pentax 67 and the somewhat smaller size 645 range of autofocus medium format cameras, the photographers were divided between the professional medium format user and the serious hobbyist 35mm film photographer. As varied as the film cameras were, Pentax's digital cameras hold true to the variety today.
The brand currently offers DSLRs with APS-C and full frames for professionals and amateurs, as well as continuing the legacy of medium format cameras. Pentax's strengths include very easy and convenient-to-use cameras that are all immaculately weather-sealed, making the models one of the most durable on the market. Many of the models feel like they were truly made by the photographers themselves!
The downside is that the selection of optics is fairly limited in relation to the other brands on the list. The company was once more re-purchased by another company (Ricoh) in 2011, which makes the brand's longevity a bit questionable.
Models like the Pentax K-1 Mark II and Pentax K-3 Mark III are eagerly used flagships in the brand, with the Pentax K-70 a frequently recommended entry-level option. The Pentax K-70 is in the $700 approximate price range, with the Pentax K-1 Mark II in the $2,000 range. 
7. Leica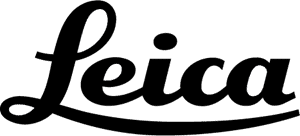 Often referred to as the crème de la crème of cameras, Leica is synonymous with photography royalty. As such, Leica's primary user base includes professional photographers and discerning art connoisseurs. If you haven't guessed by these two sentences, Leica is definitely not an entry-level brand by any means.
Leica cameras, founded in 1914 as a division of the more established (1869) E. Leitz optical business, have been used regularly since the mid-1920s. Since its beginnings in Germany, Leica has been at the top of the quality scale. The introduction and development of the M Series interchangeable lens rangefinder cameras solidified Leica's outstanding reputation in 35mm culture.
Today, Leica continues to produce extraordinary equipment and has even stepped into the mirrorless world with grace. Luxury bleeds into every aspect of the gear, from the handcrafted German designs and top-tier construction material to how the camera is used. Leica cameras from 80 years ago are still functional and continue to produce stunning images.
This comes at a price, however, with the company's roster all being in the four and five-digit cost. Even Leica's section of "new to photography" cameras are in the $1,400 – $6,000 range, with their professional cameras costing upwards of $20,000. 
8. GoPro

Adventurers, sports enthusiasts, and video lovers all know GoPro fairly well. On an entertaining note, much like Q Tips are actually a brand that became synonymous with its product, small action cameras are often referred to as "GoPros" by the general public because the brand is so well known!
Definitely the newer brand on the list, GoPro only started in 2002 and took the consumer industry by storm. Tiny and compact, these cameras are quite hearty and able to take a beating, which definitely attracts explorative consumers to the brand. One can easily argue that a new generation of action photographers has been inspired by the field of photography and cinematography that GoPro has opened up.
With the small stature comes a slew of unique vantage points and compositions, made possible by the company's various ways to mount the camera onto anything. From helmets and the front of snowboards to the harness of a dog or the neck of a guitar, a GoPro can be faceted to almost anything to capture a unique view in both video and still format.
GoPro cameras are pretty cheap since they're essentially point-and-shoot cameras with a built-in lens. The average investment is about $250 – $600, with the Hero Black series being a big favorite. 
9. Polaroid

Even in modern times, instant cameras are booming in popularity once more, and Polaroid tends to be the most-known brand in that field. Starting in 1937, Polaroid introduced the concept of instant film and cameras. You take a photograph, and it is instantly printed!
Today, Polaroid is a bit of a niche commodity, with social media (funny enough) causing the instant camera to make a resurgence. From seeing Polaroids at weddings for guests to friends bringing them to nightclubs, the new phase of instant cameras is here!
That being said, Polaroid is not really a brand for any professional or hobbyist photographer as much as it is for those that are enthused with the style and aesthetic of instant camera images. You cannot control much of any setting in most Polaroids, and the prints tend to be hit or miss – so it's often seen as more of a toy than anything else.
Polaroid cameras come in often at under $100, so it is a fun toy to have if you don't mind purchasing film once the initial kit has run out. The film is where the cost may start to add up, as it isn't cheap these days.
10. Hasselblad

Pure photography history, Hasselblad is a name that has escaped the mouths of photographers for an extraordinary amount of years. Starting in 1948, Hasselblad produced medium format cameras, and their offerings are quite large in physical size (which some photographers really enjoy).
Distinguished photographers and other connoisseurs frequently use Hasselblad medium format cameras, some for art and some for bragging rights. But, as a cool fact, NASA is one of the users of Hasselblad today! The first camera to be used on the Moon (Earth's natural satellite), Hasselblad was the medium format camera of choice for NASA.
Like Leica, Hasselblad is certainly not considered an entry-level camera due to its pricing being the major gatekeeper. The cameras don't tend to make great everyday shooting equipment and tend to work best in controlled environments such as a photo studio. As much as it is a prestigious sentiment to utilize Hasselblad… I am afraid to say that this is simply a piece of equipment that has its time and place, and it's not frequently used in the modern photography world.
What Is The Best Camera Brand For Beginners?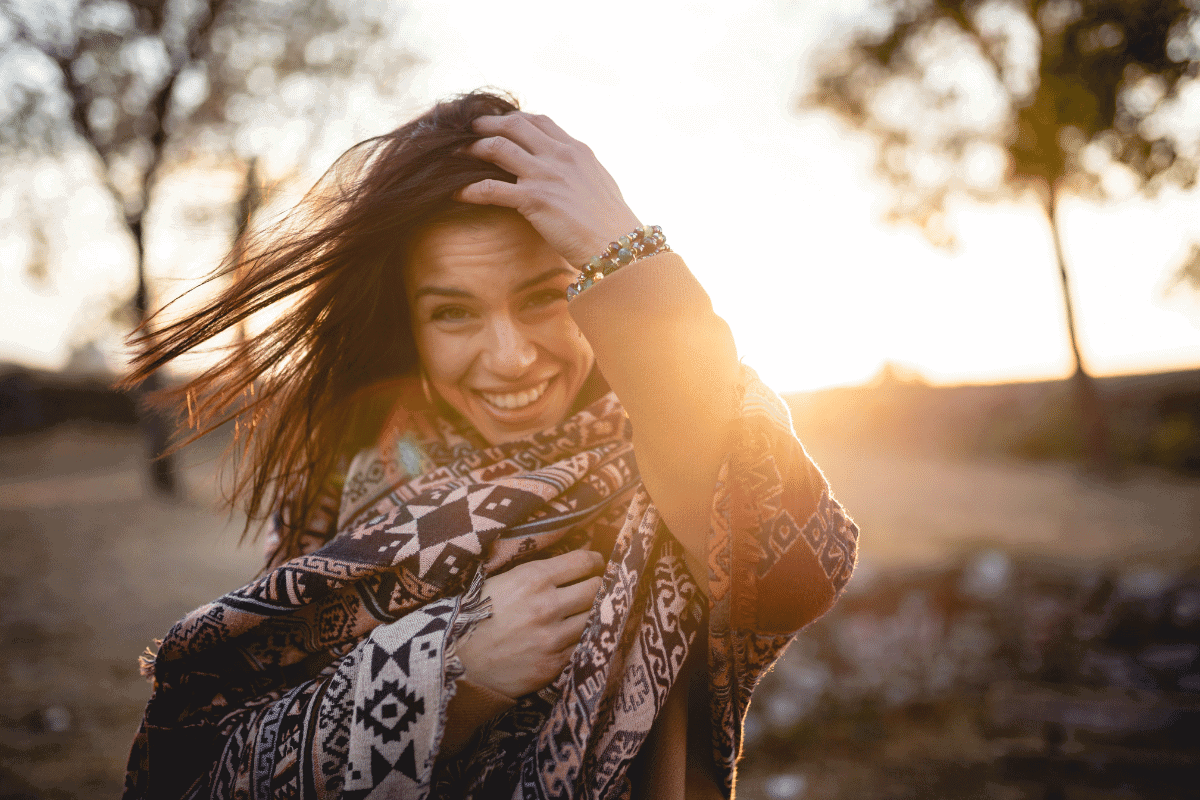 Picking a camera brand is quite subjective, as it depends on what you want to accomplish with your photography. There is no "best" per se, each brand presents tools that lead you to your final goal!
That being said, on a general scale, the "best" brand to go with is one that has the most options for lenses and tools. Canon, Nikon, and Sony are industry leaders in that regard, with a massive amount of lenses and cameras to choose from. Even third-party companies provide support for these three massive brands. Lens companies such as SIGMA, Tamron, Rokinon, and Zeiss all provide lens options for them.
Sticking with Canon, Nikon, or Sony is a pretty good call for versatility and access to equipment. But, if you need cameras that do something specific, other brands may push to the forefront. For photographers who enjoy the simulation of film, Fuji is a no-brainer. Micro Four Thirds enthusiasts won't be disappointed with Panasonic, and sports adventurers who enjoy video will probably have a fantastic time with GoPro.
For price point, most consumer-entry-level gear will sit around the same cost. When you get into both the mid-level (pro-amateur, as some call it) and professional tier is where prices can begin to differ significantly between companies. Canon, Nikon, and Sony are the most expensive in these upper-level tiers versus the other brands on the list (with the exclusion of Leica, which is the most expensive camera brand out there).
What's The Most Popular Camera Brand Of All Time?
As to which brand finds itself holding the top spot of popularity, that is a bit of a trickier question. All of the brands have been around for different periods of time, so some may have a leg-up in that regard, placing them in a higher spot.
Generally speaking, research indicates that in modern times, Canon is the most popular camera brand, with Nikon and Sony right at Canon's heels. The mass amount of equipment options and Canon's great marketing likely pushed the brand into that role.
However, Hasselblad and Leica are some of the oldest brands, having produced photographs for the world's most famous historical photographers. In the span of photography, one could argue that they hold the position in all time.
Bonus Tip for Beginners: Invest More In the Lens than the Camera
Since I'm talking a lot about cameras and camera brands here, I did want to throw a little tip out there for beginners.
The camera lens itself will make the biggest impact on the final result of your images, not the body. The sharpness, focal length, and in recent times, even the autofocus system are reliant upon the optic you choose. In multiple example cases, putting an expensive lens on a cheap camera body yielded far more attractive results than a cheap lens on an expensive camera!
As such, it's a good call for beginners to get into a decent, less expensive entry-level camera and then save up or invest in a very high-quality lens than to try and cut costs on both.