Who Is Brendan Williams?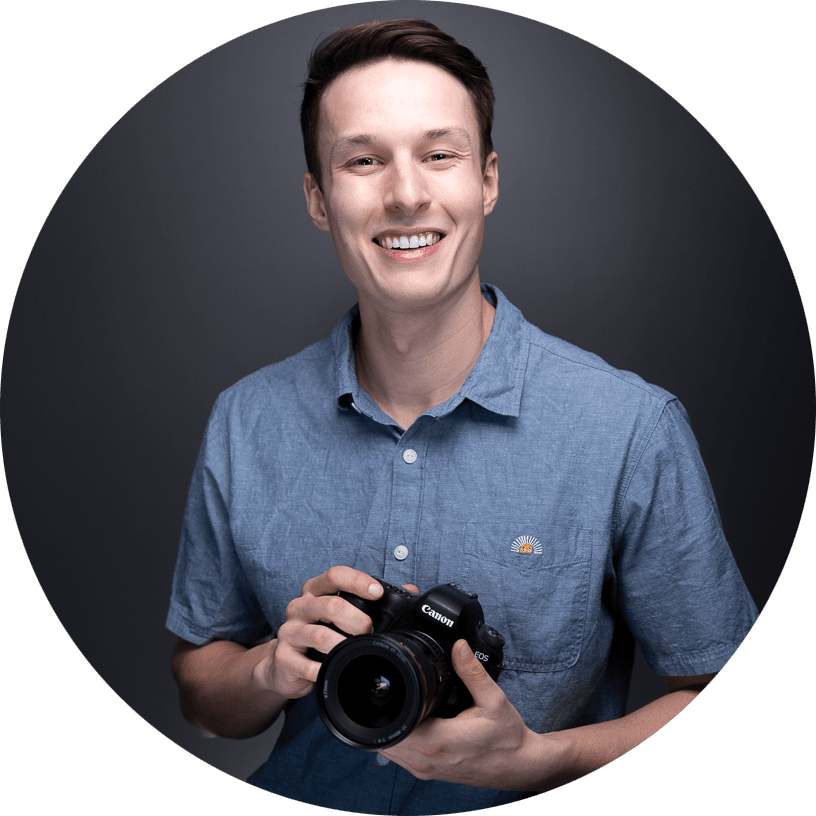 Hey there! If you haven't already guessed, my name's Brendan Williams, and I'm the guy behind this site. I'm a professional photographer and photo retoucher of 7+ years from Vancouver, BC, Canada, where I've spent most of my career shooting outdoor lifestyle and social media campaigns for brands. These days I focus most of my energy here on this site, creating weekly tutorials to help other creatives reach their goals in photography, photo editing, and design.

When I first started in photography, it was guidance and mentorship from others that kept me motivated and inspired to do better. Without other photographers sharing their knowledge with me, it would have taken much longer to progress, let alone take on photography as a career.

That's what originally inspired me to create this site. To create a one-stop resource for photographers and other creatives to find no-fluff tutorials to take their skills to new levels. My goal is to create a site with all the resources I wish I had earlier in my career, so you can unlock new ideas in your creative passions too.
---
---
My Story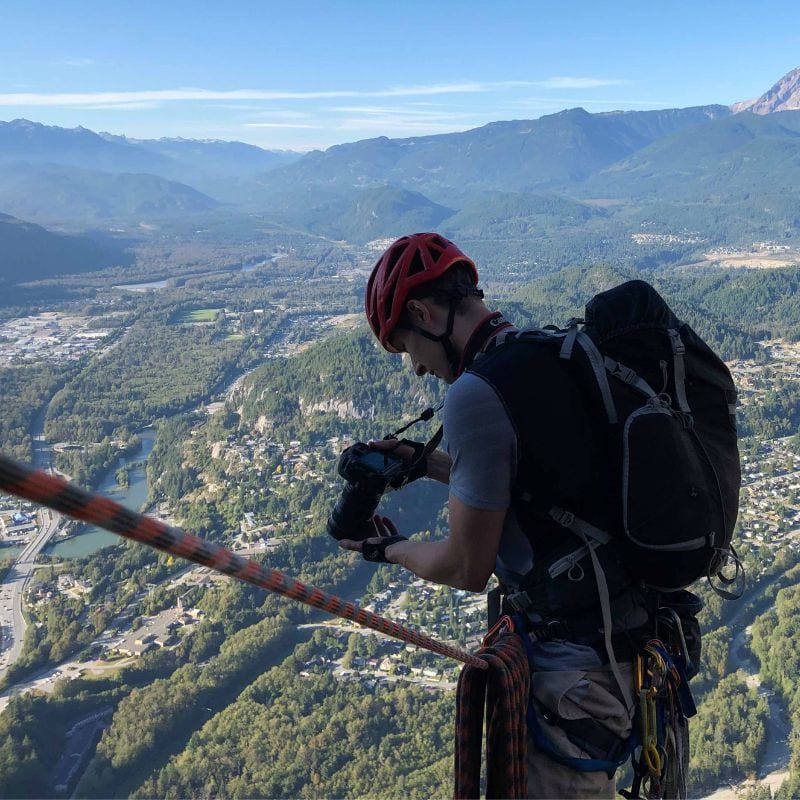 I had made the decision that photography wasn't the career path for me.
Although I loved taking photos from the time I was young, I only loved taking certain kinds of photos. I loved capturing landscapes or adventures with friends. Growing up on the west coast of British Columbia, I loved photographing the classic coast activities like hiking, mountain biking, snowboarding, or rock climbing.
But in my head, I saw the only sustainable career in photography to be weddings and portraits. Neither of which got me super excited creatively.
So if I didn't shoot weddings and portraits, I guess I couldn't be a full-time photographer, I thought.
I gave up that dream and moved on to other things related to my love of cameras: the film industry.
In 2016 I began working as a camera assistant in the booming film industry in Vancouver. I started as a trainee and eventually became a full-time 2nd Assistant in the Camera Department. I was essentially in charge of building cameras, organizing gear, marking actors, and slating every shot to sync the sound.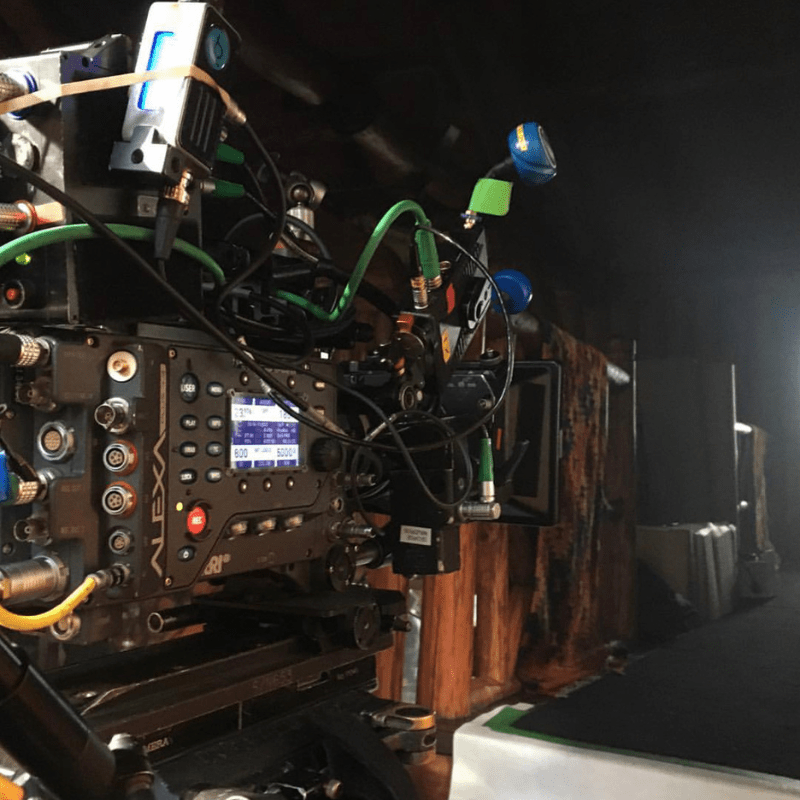 For the several years that I worked non-stop in the film industry, I thought I had found my new path in life. I met tons of amazing people and got to work on many amazing shows for Netflix, Warner Brothers, NBC, Amazon Prime, and more. From grueling shows shooting mock navy seal missions to casual in-studio days, I saw just about everything on set. I wanted to work my way up the ranks of the camera department and eventually become a Director of Photography.
But after years of working the demanding 16+ hour days of the film industry, I came to a big realization.
This was not the life I wanted for myself.
I had no time to see friends or maintain a relationship, let alone have time for myself.
In a way, I felt like I was slipping away from who I was and felt like I was in a rut.
So I began to take on less work in the film industry and spend more time focusing on the activities that made me feel whole again.
Those activities being hiking, mountain biking, rock climbing, and photography.
This decision ended up being one of the most pivotal points in my life so far.
I focused more on making ends meet just enough so that I could spend more time taking photos, getting outside, and honestly finding myself again. Fortunately, over the years, I had crossed paths with a lot of other photographers, influencers, athletes, and weekend warriors fueled by the same activities as me. People who loved getting outside and sharing experiences. So there was no shortage of people to get outside with on my days off set.
But one day, one of these newfound friends I had met and shot photos of offered me a job that sounded too good to be true.
Before I knew it I was flying across the world to work with G-Adventures hiking the Tour Du Mont Blanc in Chamonix, France. This trek is around 170km long with 10,000 meters of gain and descent that crosses four different countries. My job was to photograph the entire experience.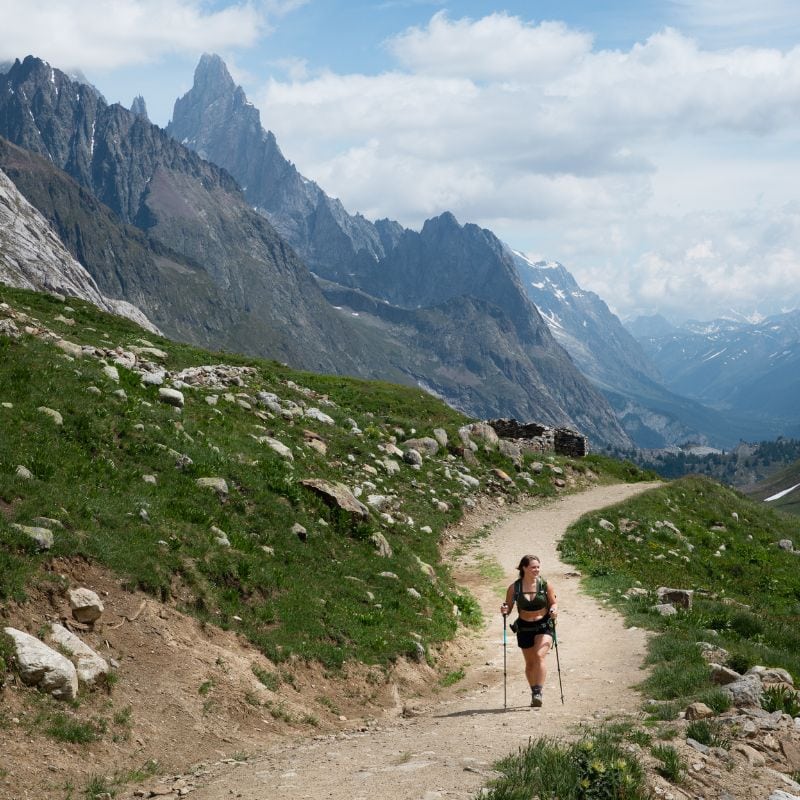 This life-changing opportunity lead to several others spanning Europe, South America, and the USA. After meeting so many photographers, bloggers, and entrepreneurs throughout these trips, it gave me a whole new perspective on photography.
I didn't need to take the typical route many others go with events and weddings. Instead, I chose to forge a path of taking photos of the activities I love, in the places that mean the most. Although I'm still figuring things out, it's an exciting journey that I could never have imagined. This one opportunity is what ultimately allowed me to leave the grueling 16-hour days of the film industry and focus on my craft as a photographer.
Below are some images I've taken during these types of projects: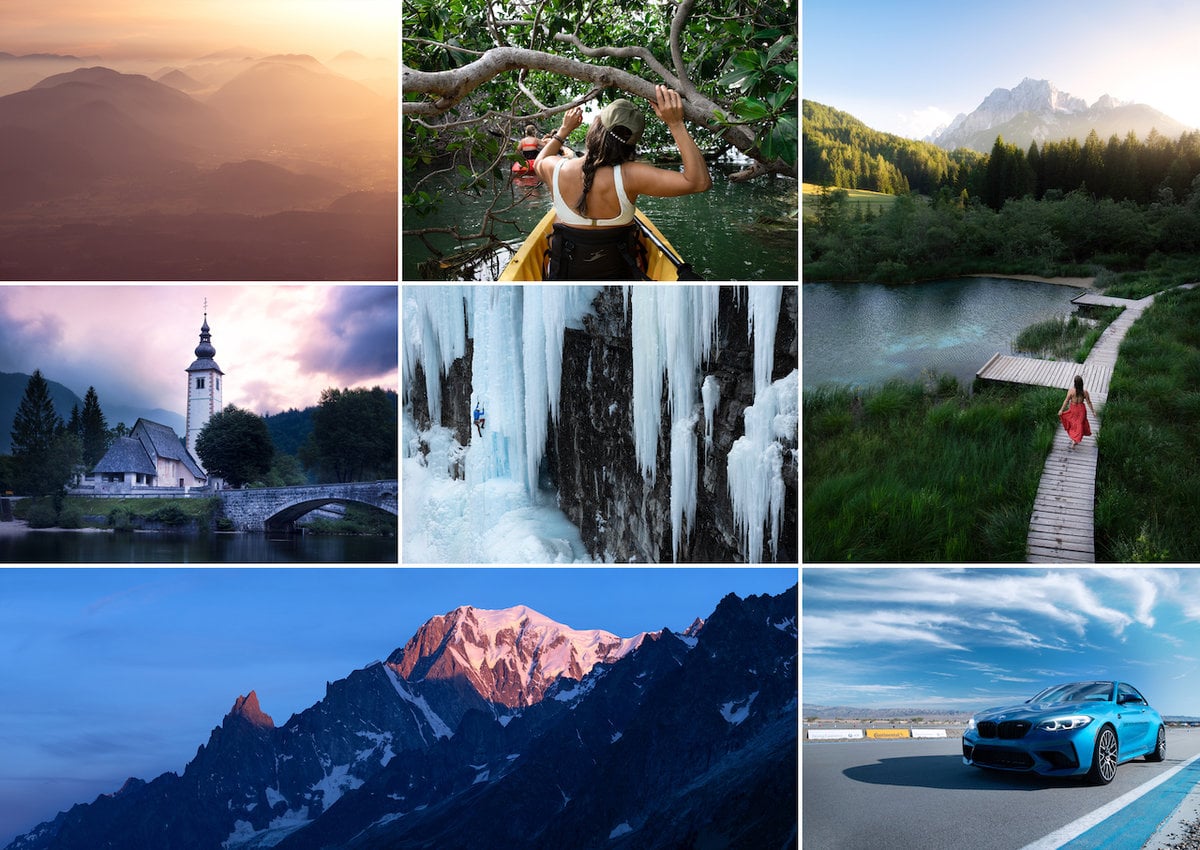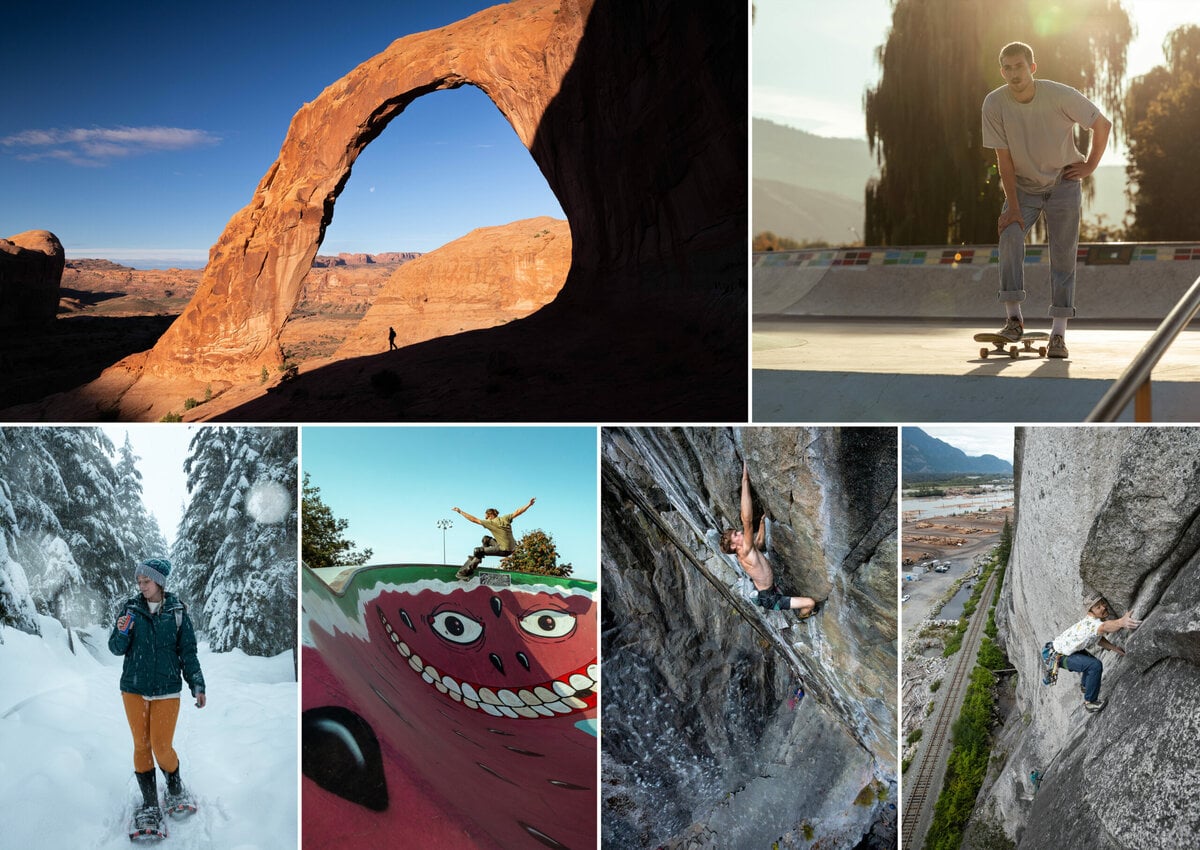 ---
Why I Started Bwillcreative.com
While chasing my ambitions in photography, I fell into a new hobby of creating digital art. During my free time at home, I loved getting into Photoshop and combining photos together to create something new. Using some of my own images or stock photos, I would try to create fairy-tale-like scenes entirely with Photoshop. It was a fun creative past time that I did truly for the fun of it.
Here are a couple examples of the creations I've made in Photoshop: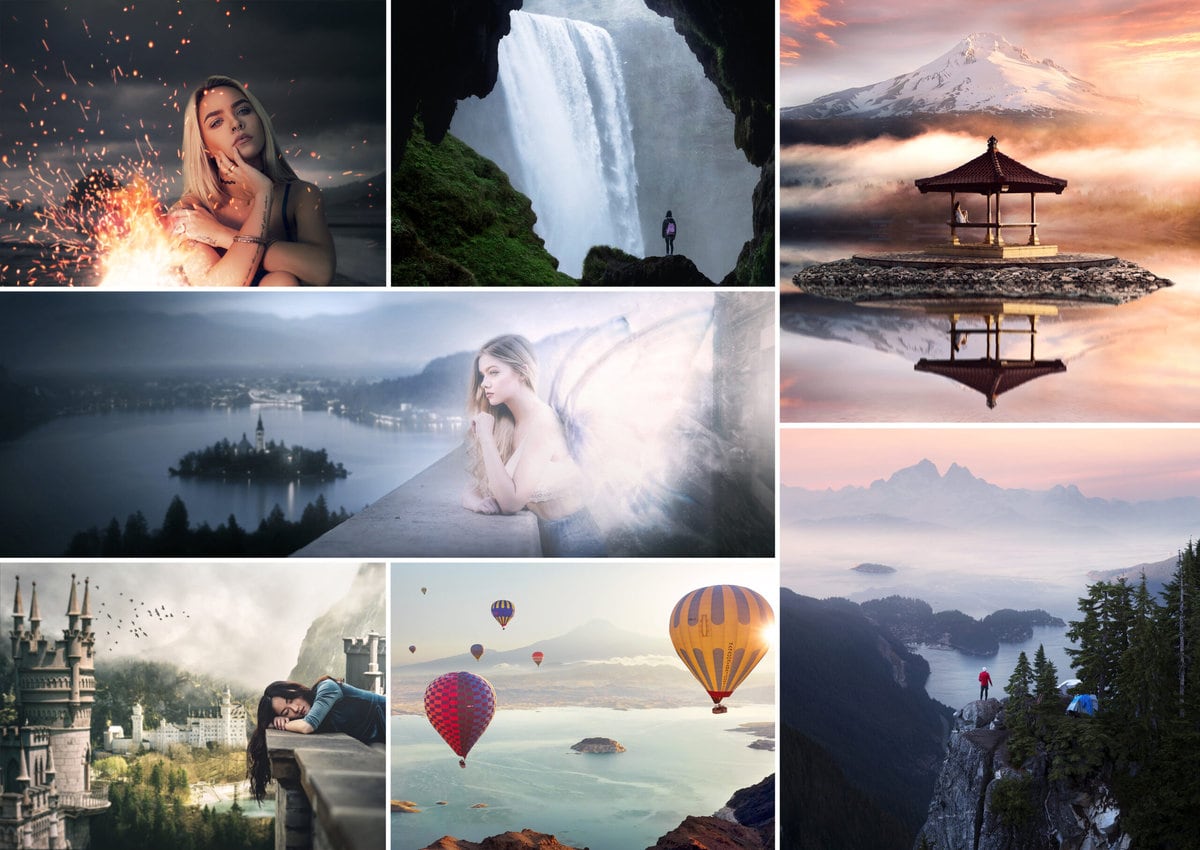 Once I started sharing these images online alongside my other photography work, I was constantly getting questions about how I did it. Others wanted to learn to do the same with their photos.
As someone who has always loved teaching, I thought this made for a great opportunity to make a video to share with people. So I created my youtube channel and uploaded my very first tutorial sometime in 2017. I shared the video with other photographers, and soon enough, I was getting requests for another video.
And so my journey with creating tutorials online began.
I created these videos in my spare time, sharing new techniques I had been using in Photoshop and Lightroom. They were mediocre at best, but I enjoyed creating them and seeing people use the techniques I taught them. It just felt extremely fulfilling.
One day it dawned on me that it would be fun to create a website with some of my video tutorials, but also in written form. That way, more people could learn a technique even if they didn't have time to watch a video.
So in late 2018, I created bwillcreative.com and would write when I could on the site. It was just a passion project to complement the video tutorials I was making.
As life got busy, I kind of fell off the tracks with posting on this site and lost touch with creating tutorials.
But then, when the big, you know what happened in 2020, I was completely out of work and stuck at home. I was fortunate enough to have some savings to work with, so I decided I would just spend all my time focused on building up bwillcreative.com again.
This time I actually had a game plan for what I wanted to turn the site into.
And my goal still remained the same from when the site began.
My single mission is to help people like you improve your photography, photo editing, and design skills, no matter what stage you're at in your journey.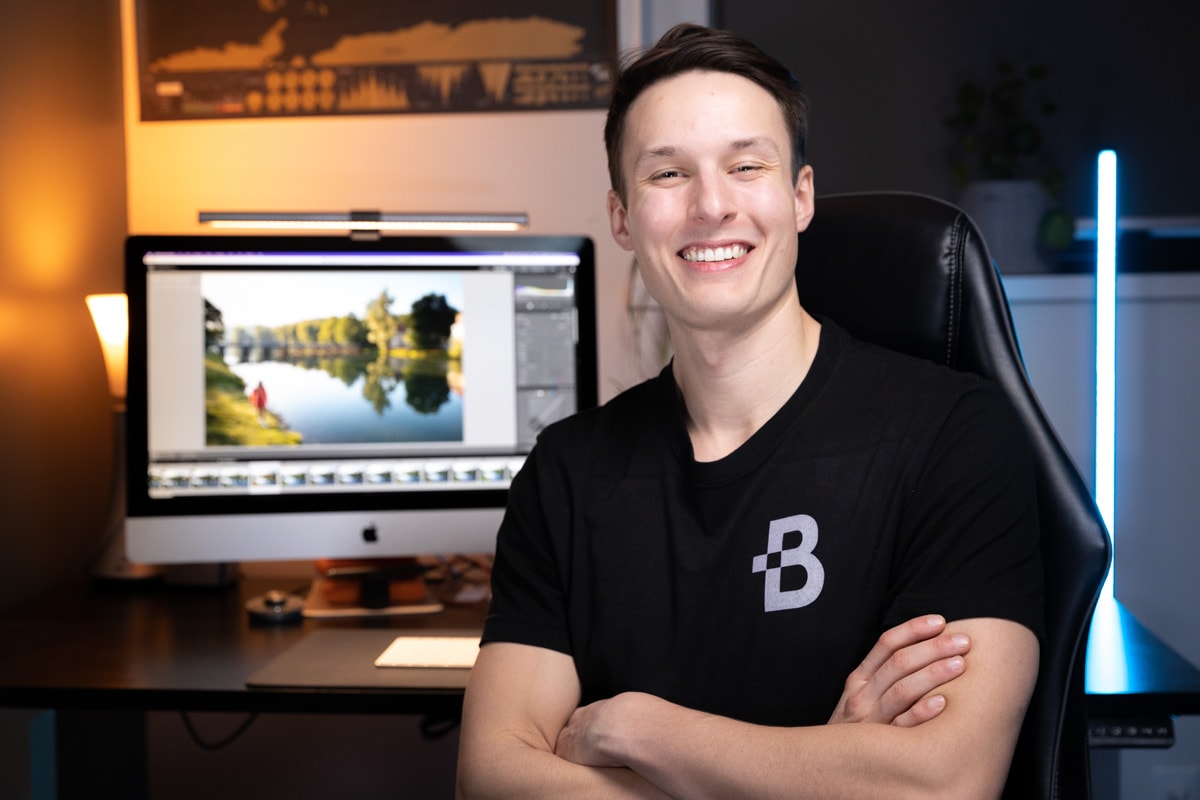 My goal is to offer actionable, unique, and honest techniques for you to level up your skills and have fun doing it.
I've always hated how much fluff people add in tutorials I've watched or read, so I focus only on what matters so that you can get results faster.
Apparently, many people appreciated that ideology as my site quickly grew from the end of 2020 to several hundred thousand monthly readers.
It grew so much that by mid-2021 I was able to go full-time with running this site and create more tutorials than ever. What was once a small passion project has become something much larger than I ever expected.
I am truly grateful for every reader supporting this site, and every member of my team who helps make this all possible.
Without you, it would not be possible for me to combine my two passions of photography and teaching into a full-time career.
For that, I thank you.
But let's get back to the point here.
You came here to learn something for your creative skills, not hear my life story.
Now since I can't read your mind, I can't tell you exactly what tutorial is best for you to read.
But what you can do is this…
Click one of the categories below, and let's get back to the fun stuff!