As useful as Lightroom can be, there are reasons you may want to cancel your Lightroom subscription. Maybe you've found a program that works better for you, or perhaps you've gotten a subscription for free through your work.
You can cancel your Lightroom subscription by canceling your Adobe subscription, though there are some things you should know before you cancel. Your cancellation may incur additional fees, and there is the matter of ensuring your images are saved. However, canceling your subscription doesn't need to be complicated.
Here's how to do it, worry-free.
How To Cancel Your Lightroom Subscription
To cancel Lightroom, you'll need to cancel your Adobe subscription. This is easy to do; you only need an internet connection. In your web browser, go to the Adobe Creative Cloud website. You'll be prompted to sign in, so click the sign-in button and enter your account details.

View your plans by heading to Manage Account.

Here, you'll see your active plan at the top right. Select Manage Plan.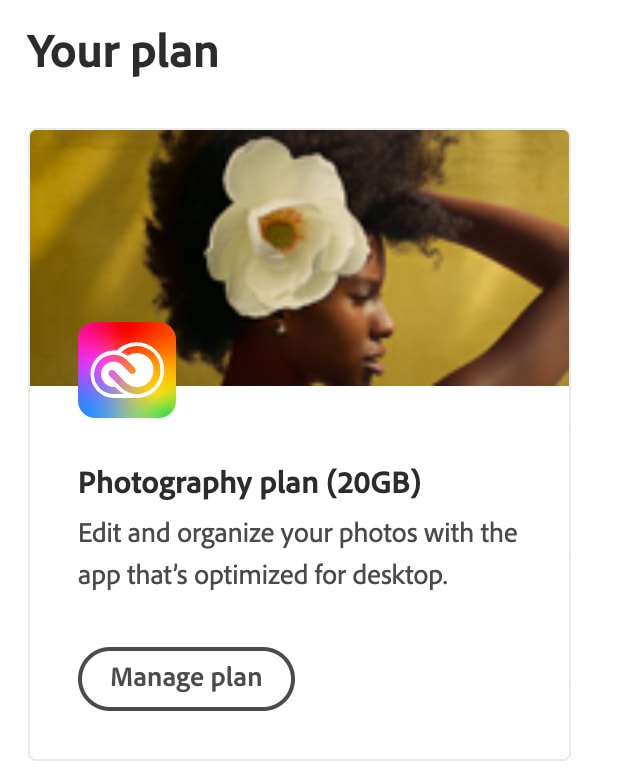 This will show you the available actions you can take with regard to your plan. Usually, these are Change Your Plan, Upgrade Your Plan, or Cancel Your Plan. Remember that canceling a Photography Plan will also cancel Photoshop if you have a Photography Plan.
If this is something you'd like to avoid, you'll have to change your plan rather than cancel it. If you'd like to cancel, click Cancel Your Plan.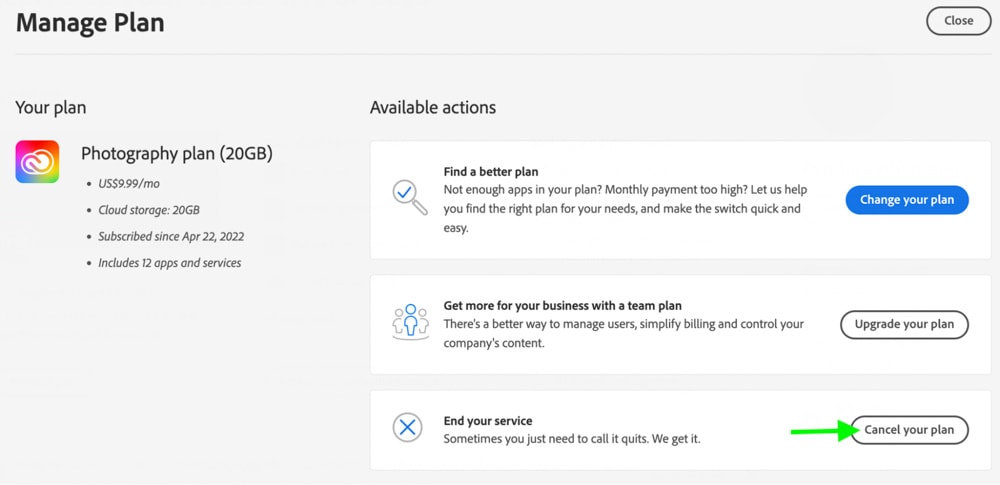 From there, you'll be prompted to sign in again, and you'll be able to set the reason for canceling your plan.
Does Lightroom Have A Cancellation Fee?
You can cancel Lightroom and even get a refund at any point in the first two weeks after subscribing, as this is your trial period. Otherwise, depending on your plan, you will not receive a refund and may even have to pay a fee.
If you have a monthly plan, you can cancel any time during the month, and the program will end by the end of the month without additional charges. If you have an annual plan that you pay monthly, however, you'll have to pay half of the remaining months of the year, as you haven't yet paid for the amount of time you signed up for.
For instance, if you still have six months left in the year you signed up for, you'll still have to pay 3 of those months if you cancel.
You can check your plan by heading to Manage Account once you've signed into your account.
What Happens To Your Photos Once Your Lightroom Subscription Is Canceled?
If you're using Lightroom Classic, the original images are saved to your files, and you'll also be able to access any photos you've edited and saved. However, without Lightroom downloaded, you won't be able to edit the images further or change any edits you've made to the photos in the program.
With Lightroom CC, everything is stored on the cloud, so you'll want to ensure your images are saved to your files or alternate cloud storage before canceling your subscription to Lightroom.
How To Cancel Lightroom Mobile On Apple & Android
Lightroom mobile automatically comes with a Lightroom subscription, so canceling a Lightroom subscription will also remove your access to the mobile app. Otherwise, if you have purchased the app separately from your phone's app store, you'll have to cancel the app itself.
On The Apple App Store
To cancel Lightroom Mobile on your iPhone, open the Settings app and tap your name.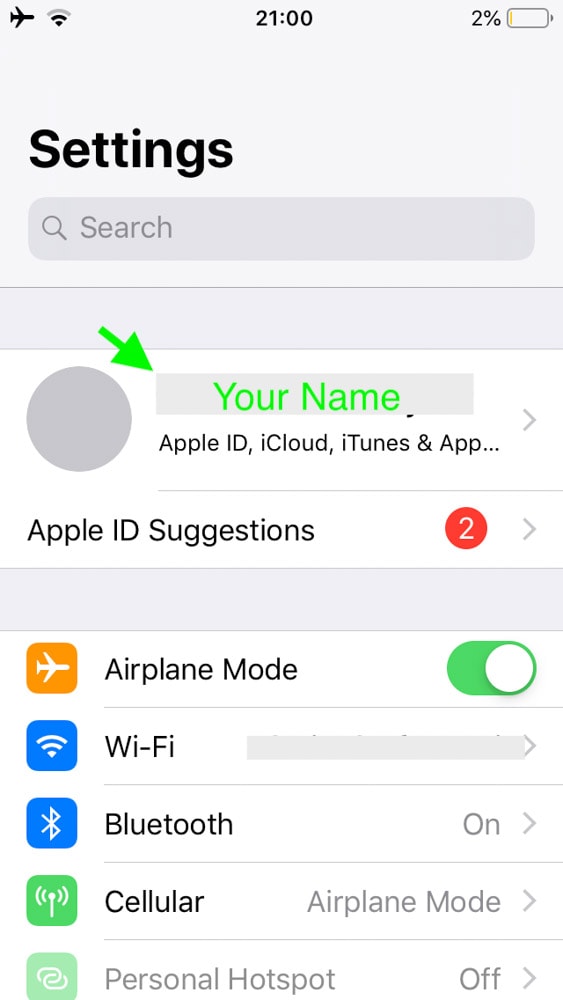 Now, click iTunes & App Store from the options.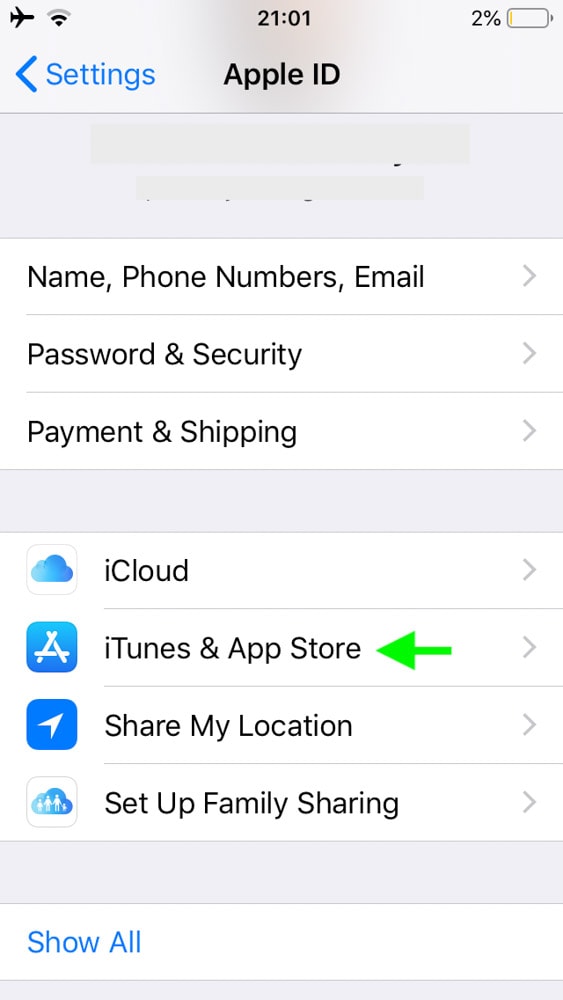 Click your Apple ID.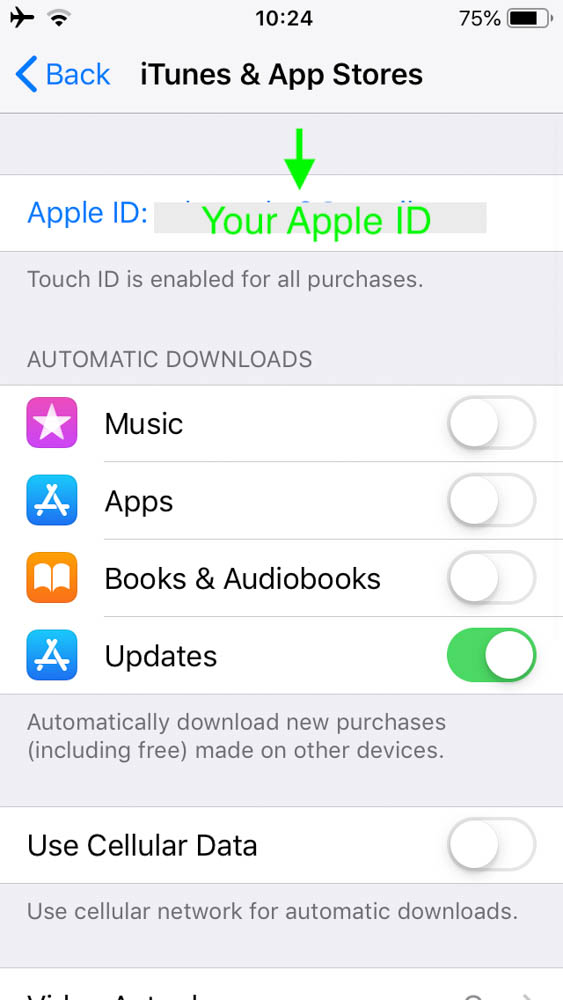 Next, head to your Subscriptions to find a list of all the subscriptions you have signed up for using your Apple ID.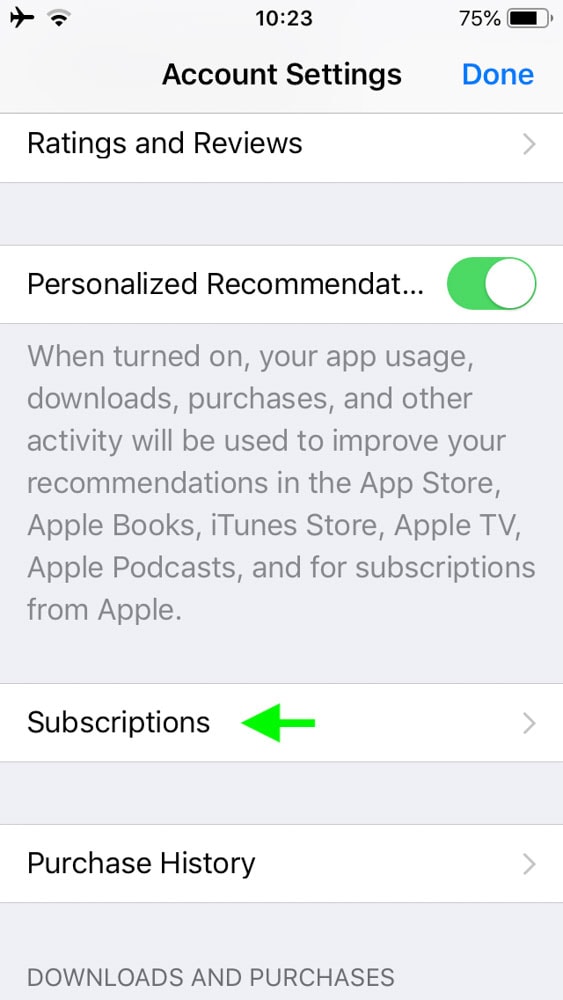 From there, tap your Lightroom subscription. Scroll until you see the Cancel Subscription button. Tap this, and Apple will cancel your subscription.
If you don't see the Cancel button, it means the subscription has expired or has already been canceled. In this case, you can delete the app from your device without worrying about being charged.
On Google Play Store
To cancel from Google Play, you'll have to have the Google Play Store app downloaded. Then, on Google Play, tap your profile in the top right-hand corner, which is either a profile picture you've added or a colored circle with your initial.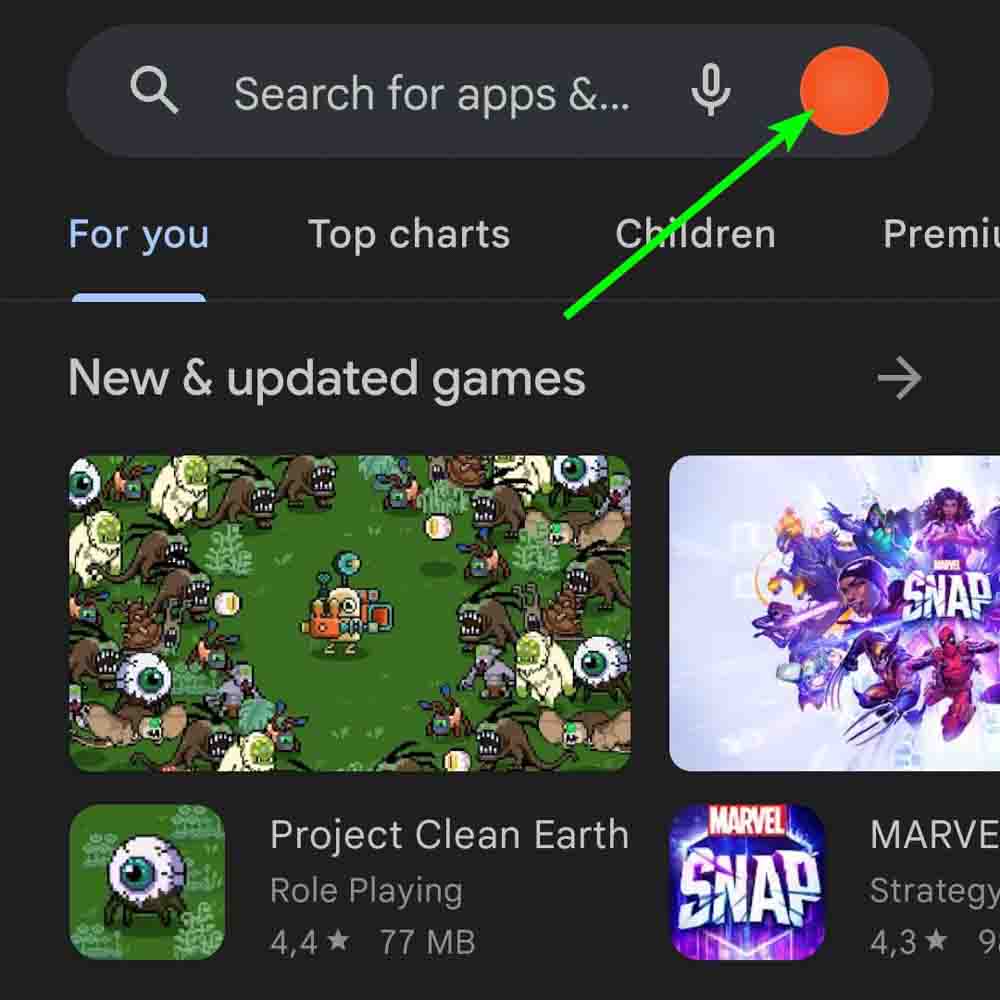 Then tap on Payments and Subscriptions.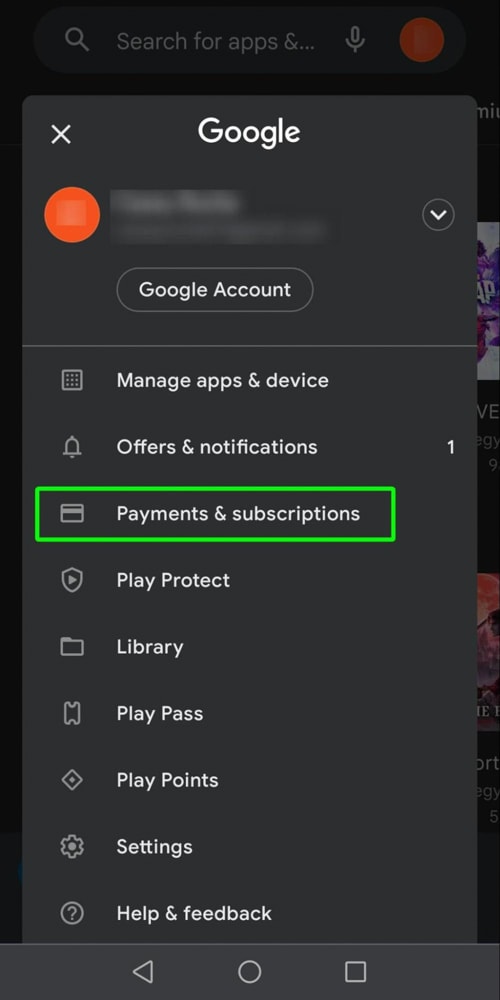 Next, tap on Subscriptions from the list to view all the subscriptions you have signed up for.
Select the Lightroom subscription and select Cancel Subscription. Follow the specific instructions to cancel the app. Once you cancel your app, you won't be able to access Lightroom anymore.