I've been using Photoshop for over 10 years and still remember comparing the costs of the program like it was yesterday.
At one point it was a matter of shelling out the cash for the latest update or saving a bit and going with the previous years' version.
Since we no longer live in the stone age (or the glory days depending on who you ask) of one-time payments for software, Adobe has since transitioned into monthly or annual subscription plans.
Just like every other service on the internet…
Now rather than buying Photoshop outright, you get unlimited use and updates of the program between a few different subscription packages.
If you're like me a lot of your creative work is purely for fun. You might also have a business or job (also like me) that requires you to use Photoshop, but in general, you want to save as much as you can.
Before I settled on the Creative Cloud Subscription I have now, I was severely overspending and wasted a lot of money on apps I didn't use.
Even worse, I didn't know that I could have been saving 60% off the subscription when I was a student.
So today I want to make sure you don't have the same problems I faced when buying Photoshop. Instead, I'll give you all the best buying options for Photoshop, right in one place, so you don't need to hope you found the best deal.
With that said, if you're short on time and just want an answer, I'd recommend the Photography Plan for most people needing Photoshop.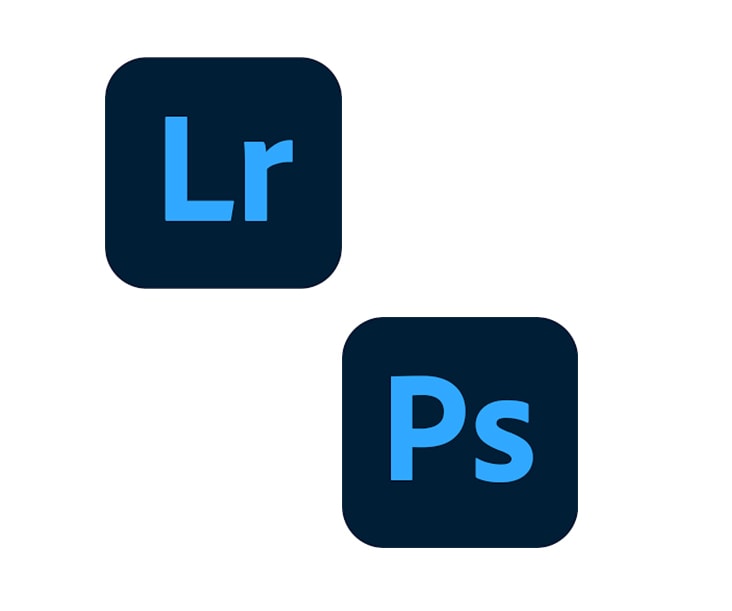 The Photography Plan is the cheapest monthly subscription plan that includes Photoshop CC. Here you get access to Photoshop along with Lightroom CC and Lightroom Classic.
This plan is ideal for any photographer or those who want to get the most in photo editing capabilities, however, it's not as ideal for graphic designers.
I still put this plan as my top pick since it's the most cost-effective over an annual term, and is perfect for anyone looking to improve their photos.
How Much Does Photoshop Cost?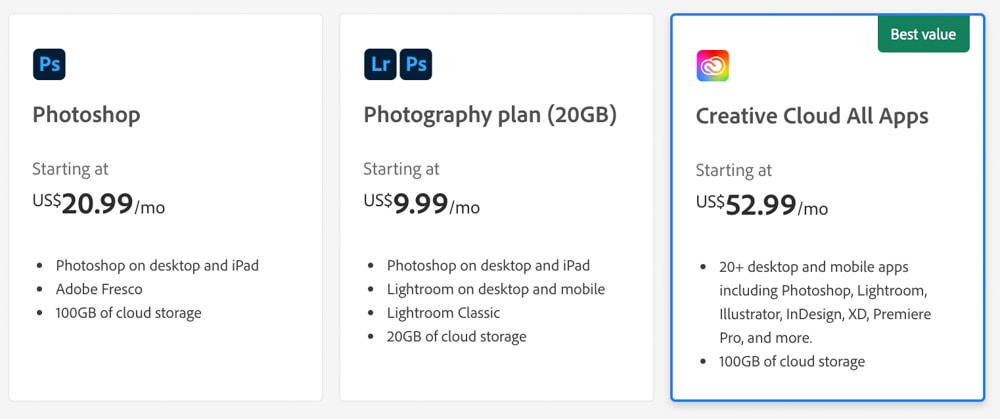 Adobe Photoshop CC is available between a few different plans, here's a helpful table to see all the options at a glance:
Creative Cloud Plans With Photoshop
What's Included?
Cost
Adobe Photoshop CC – Single App
– Photoshop CC on Desktop & iPad
– Adobe Fresco
– 100GB of Cloud Storage
$20.99/mo (Yearly, Billed Monthly)
OR
$31.39/mo (Monthly, Cancel Anytime)

Adobe Photography Plan – Photoshop & Lightroom
– Photoshop CC on Desktop & iPad
– Lightroom CC on Desktop and Mobile
– Lightroom Classic
– 20GB of Cloud Storage
$9.99/mo (Yearly, Billed Monthly)

The Creative Cloud Plan – All Apps
– Photoshop CC on Desktop & iPad
– Lightroom CC on Desktop and Mobile
– Lightroom Classic
– 20+ Additional Design Apps
– 100GB of Cloud Storage
$52.99/mo (Yearly, Billed Monthly)
OR
$79.49/mo (Monthly, Cancel Anytime)
Now regardless of which plan option you choose, you can also get a 30-day free trial of Adobe Stock. You can get more details on that here.
The cheapest way you can get Photoshop is with the Photography Plan, but it's an annual commitment which means you're stuck with the monthly fee all year. Especially if you only need it for a one-off project or to just test the waters in Photoshop, this isn't necessarily ideal.
So to help you decide which option is the best way to buy Photoshop for your uses, let's break each of these plans down more in-depth.
What's The Best Way To Buy Photoshop CC?
The most affordable way to buy Photoshop CC is through the Photography Plan which is US$9.99/mo billed monthly on a yearly commitment. This plan includes Photoshop CC, Lightroom CC, Lightroom Classic, and 20GB of cloud storage. It is perfect for any photographer or those wanting the cheapest deal.
Although this plan might look like the immediate best option, let's break it down a little further to help you understand if it's the right plan for you.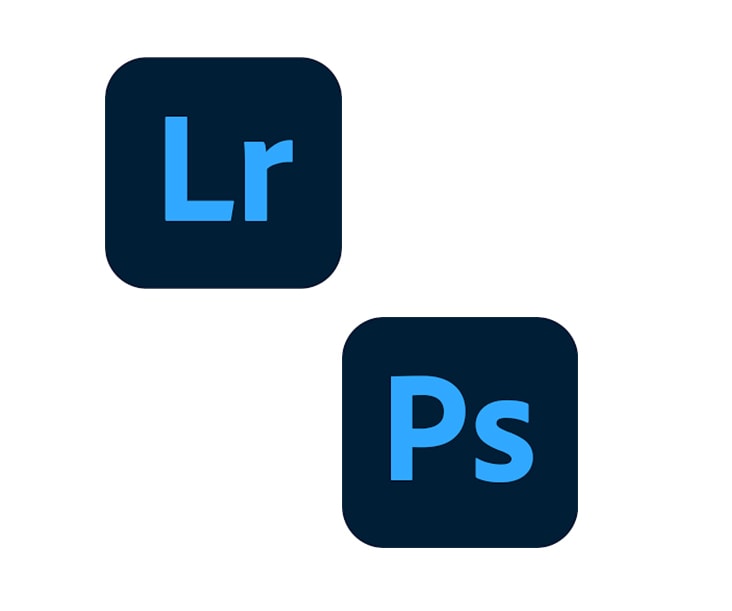 The Photography Plan is the cheapest monthly subscription plan that includes Photoshop CC. Here you get access to Photoshop along with Lightroom CC and Lightroom Classic.
This plan is ideal for any photographer or those who want to get the most in photo editing capabilities, however, it's not as ideal for graphic designers.
I still put this plan as my top pick since it's the most cost-effective over an annual term, and is perfect for anyone looking to improve their photos.
The photography plan is the ultimate in all things photo editing and photo retouching. Regardless of whether you're a pro or a hobby photographer, this plan gives you everything you need to organize, edit, and share your photos for essentially ten bucks a month.
The thing I like about this plan is that it's obviously the most affordable, but also gives you access to Lightroom, one of my favorite apps for editing and organizing my photos. Compared to Photoshop, Lightroom is much easier to learn and offers more in terms of photo editing capabilities.
That's why if you plan on using Photoshop mostly to process your images, having Lightroom will make things even easier. I explain the differences between editing in Lightroom and Photoshop here if you're new to these apps!
Now the downside to the Photography Plan is that it's doesn't have a lot of cloud storage. With only 20GB a month, a couple of big PSD files would fill that up rather quickly.
Cloud storage is a really handy feature for syncing files between multiple devices (think computer to laptop), as well as taking the strain off your computer.
If you are worried that 20GB won't be enough for your needs, you can upgrade the storage capacity at any time down the road. That's what I ended up doing, and it only cost around $10 more per month for the lowest storage upgrade.
Although an annual commitment, the Photography Plan offers the most bang for your buck. That's why I'd call this the best way to buy Photoshop CC at the moment, assuming you plan to use the program for longer than a month or two.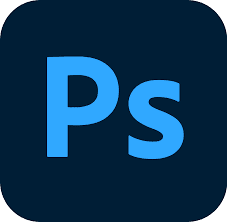 The single-app plan of Photoshop CC is more expensive than the Photography Plan but offers a couple of distinct advantages.
If you only want to use Photoshop for a one-off project, this is a better plan option since you can opt for a month-to-month commitment.
The second advantage is that it comes with more cloud-storage space (100GB), which gives you more ways to save your projects between multiple devices. With that said, cloud storage can be upgraded across all plans for an added fee.
If you don't need all the extra programs that come with the Photography Plan, the Photoshop Single-App plan may be a better option. Although it is more expensive, starting at $20.99/mo, there are some distinct differences that may make it worth the cost.
The first is that you get more cloud storage than what's available in the Photography Plan. Rather than just 20GB, you get 100GB of storage. If you plan to work on collaborative projects with a team or with classmates, having projects stored on the cloud makes life so much easier.
The second advantage to buying Photoshop through this plan is that you have the option to avoid a yearly subscription.
I could go on and on about the client projects I worked on that I had to buy some type of tool or program to get what they were looking for. And after that project was finished, I never used it again.
In your case, that tool could be Photoshop.
Maybe you're not much of a designer or photographer, but still need Photoshop for one of your client gigs. Once that gigs over, you no longer need Photoshop.
If you went with the Photography Plan, it is cheaper upfront, but you end up paying $119.88 over the course of the entire year. Compare that to Photoshop on a month-to-month payment, you can get it for a month and be done with it for $31.39.
So although it's less economical in the long term, for short-term or one-off projects, paying month to month may be the way to go. Don't feel fooled by the cheaper subscription when it may actually be more expensive for what you need!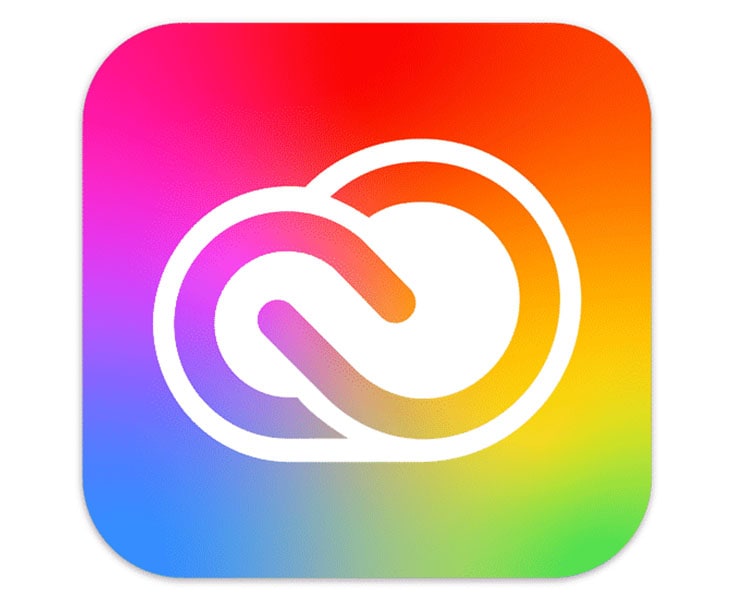 If you're serious about your creative work or own a business, this plan offers every photo editing, design app, and video editing programs Adobe has to offer; including Photoshop CC.
This plan gives you the most bang for your buck if you plan on getting more than 3 different Adobe app subscriptions. This is the plan I currently use since Photoshop is just a part of the many programs I use in my work.
Students and teachers can save 60% off of this plan, also making it the obvious choice if you qualify.
Now the Creative Cloud Plan is one of the best ways to buy Photoshop IF you also need video editing and illustration tools. In my business, I rely on Adobe Premiere and Adobe After Effects for all of my video content but also use Lightroom, Photoshop, and Illustrator for my photography and design work.
Since I am in the bucket of people who need a wide range of apps, this plan is perfect for my needs. Especially if you own a business or are running a social media account, having these extra apps beyond Photoshop can prove quite valuable.
In this plan, there are 20+ apps that you get access to under one subscription. If you want to know more about these apps, click here. Below is a list of what apps are included within this plan.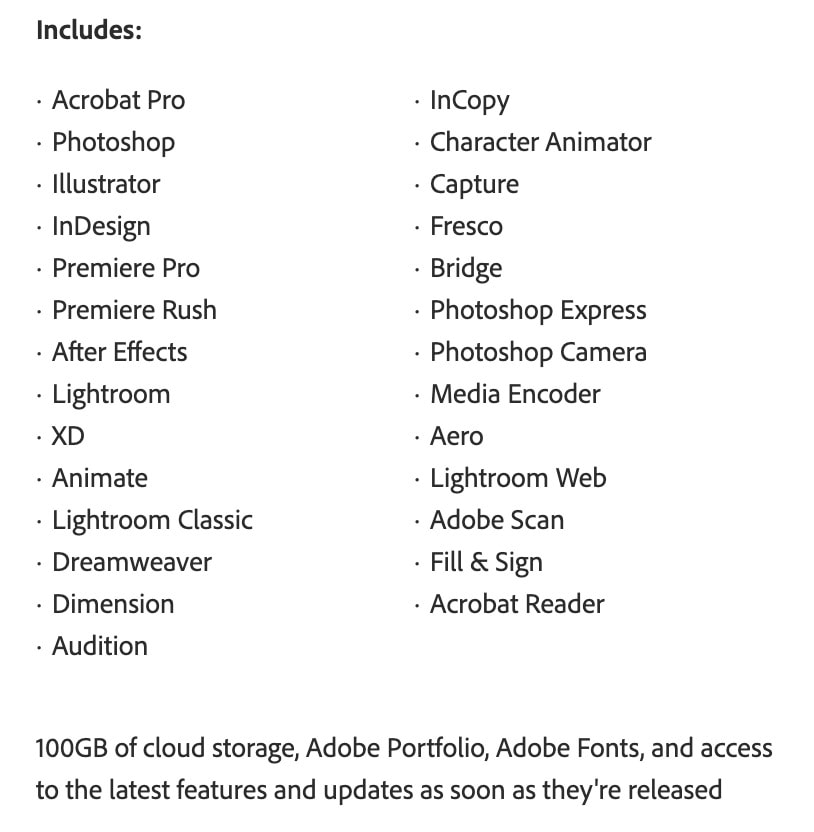 If you're the type of creative who needs Photoshop but also relies on a flurry of other design programs, this subscription makes things more convenient. Everything is located under one subscription umbrella, with one brand, in one place.
This is the plan I currently use and it's really made all the design needs of my business more simple.
With that said, this plan is certainly not for you if you don't intend to edit videos or do intensive graphic design work. If you just need a place to edit photos or make basic graphic designs and illustrations, the Photography Plan or Photoshop Single-App Plan is a far better option.
Can You Get Photoshop For Free?
If you want to try Photoshop for free, you can take advantage of the 7-day free trial of the Photography Plan or the Photoshop Plan. This will give you a taste of the app, with full access to its most useful features, without paying anything.
The free trial is zero commitment either so if you decide that you don't need the app anymore, there's no trouble. However, just remember to set a reminder for when your trial will expire so you don't accidentally subscribe without meaning to.
Now you might still be thinking that a free trial just isn't good enough when you could try to source a pirated version of the program somewhere for free. Let me be clear when I say this is not a good idea.
Illegally pirated versions of this software put your computer, your images, and even your personal information at risk. You're essentially downloading a sketchy program to your computer that will be granted access to your files.
When the Photography Plan is just a few bucks a month, it's simply not worth risking your computer and files. Instead, just give the 7-day free trial a shot.
Is Paying For Photoshop Worth It For Beginners?
For beginners looking to get started with graphic design, illustrations, or photo editing, Photoshop is absolutely worth it to expand their creative skills. However, Photoshop can be difficult to learn for many beginners, so starting with a simpler app such as Lightroom can be a good idea.
Lightroom is the best place for beginner photo editors to begin since all the adjustments are broken down into sliders. This way editing photos is very straightforward and there's little guesswork. Compared to Photoshop, it's far less overwhelming too.
Now, what about designers and illustrators?
For designers, a great place to start is with Canva since it is free for life (with optional paid upgrades), and is a lot easier to understand than Photoshop.
For Illustrators, I'd recommend starting with something like Inkscape, a free drawing platform that features many basic tools that you'll later find in Photoshop.
Eventually, you'll start to feel limited by what's available in any of the tools listed above. Or maybe you just want to dive straight into the deep end and learn Photoshop like the pros. In that case, Photoshop would be worthwhile for you, and a lot of its skills transfer to other programs.
For example, working with layers is a huge part of Photoshop and is a skill that can transfer over to Illustrator or After Effects to a certain degree.
If you're a beginner and unsure if Photoshop is worth it right now, check out this guide I wrote explaining all the basics of Photoshop. It will give you a solid understanding of what to expect before you decide to buy.
Photoshop Elements: A Cheaper Alternative To Photoshop CC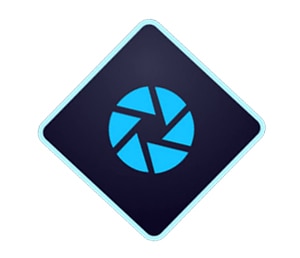 I didn't make a single penny from any of my photography or design work for a long time. Justifying paying for a monthly subscription to these apps I "needed" just to practice a hobby seemed a bit ridiculous to me.
Maybe you feel the same way as more of a creative hobbyist.
But maybe you are making money from your work, but still, just feel a bit weak in the knees signing up for yet another monthly subscription.
Well, my friend, there's a great alternative to Photoshop CC called Photoshop Elements. It can do largely the same things as Photoshop CC, except it's a one-time payment and you have it for life. Let me explain.
What Is Photoshop Elements?
Photoshop Elements could be considered as Photoshop "Lite" with a more beginner-friendly interface and adjustment options. Many of the tools in Photoshop Elements utilize AI-powered tools for automatic adjustments like background swapping, overlays, and double exposure effects.
Besides automatic adjustments, Photoshop Elements can still make custom adjustments like masking edits, adding images to text, creating slideshows, removing distractions, and more.
Unlike Photoshop CC, Photoshop Elements is a one-and-done payment and you have the app for life. It costs $99.99 for lifetime access, or $79.99 if you are upgrading from a previous version.
Keep in mind, however, that this does not include free updates to the newer versions of the program that come out once a year.
Although it is more expensive than Photoshop CC upfront, it saves you big time after your first year with the program. Even at the cheapest price for Photoshop in the Photography Plan, it still costs $119.88/year; almost $20 more than what it costs to have Photoshop Elements for life.
Photoshop Elements is best for beginners to intermediates who want more creative control over their images, but don't need the pro-level adjustments Photoshop CC offers. Let's compare the two programs head to head.
Photoshop Elements Vs Photoshop CC – Pros & Cons
Pros Of Photoshop Elements
Lifetime subscription, no monthly or annual fees
Easier to learn as a beginner
Many guided editing tutorials to help get you started
AI-powered adjustments for auto edits such as sky replacements
Has powerful masking capabilities similar to Photoshop CC
One-click animated overlays
Easy to create professional slideshows
Can organize large batches of photos
Can edit RAW photos
Cons Of Photoshop Elements
Updates to the program are not included in the lifetime subscription
Cannot work with CMYK files
Limited RAW editing capabilities compared to Photoshop CC
Fewer tools for pro-level photo editors and designers
Not included in the Creative Cloud subscription model
Pros Of Photoshop CC
The most advanced editing tools on the market
Great for photo editing in small numbers of images
Many tools for removing distractions from your photos
The ultimate tool for cutting out images and removing backgrounds
Can edit RAW files
Easy to work on Photoshop projects in a team environment
Integration with many third-party apps
Has an extensive collection of third-party brushes and actions
Has a mobile app for editing on the go
Better sharing options compared to Photoshop Elements
Great for photographers, graphic designers, or illustrators
The best design program money can buy
Cons Of Photoshop CC
Only available through a Creative Cloud Subscription Plan
Complicated to learn
An excessive amount of tools for what you may need
Not good at working with large quantities of photos
Few image organization options
Image
Product
Features
Price

Lifetime access, no subscription
More beginner-friendly with countless guided features & tools
Offers image organization tools, unlike Photoshop CC
Can edit RAW photos, though less extensively than Photoshop CC
A great intro program to Photoshops design tools without being as complicated

Get A 30-Day Free Trial

More advanced tools than what's in Photoshop Elements
Perfect for photo editing, graphic design, or illustrations
Has a mobile version to edit while on the go
Can work with a wider range of files, including CMYK files
A steeper learning curve, but can offer better design results

Get A 7-Day Free Trial
In short, if you need a cost-effective, beginner-friendly version of Photoshop, and you consider yourself more of a hobbyist creative, Photoshop Elements is the way to. It's a great alternative to Photoshop CC that doesn't sacrifice too many of the awesome features Photoshop is known for.
How To Get A Discount On Photoshop
If you're a student or teacher, you can take advantage of the best discount available for Photoshop, which is 60% off the Creative Cloud all apps plan. This gives you access to Photoshop and 20+ other apps for $19.99/month instead of $52.99/month!

You can find this discount by clicking here, and providing proof of enrollment or job position when you apply. In this plan, you get access to every Adobe app, all for the same price as a single-app subscription!
It's by far the best deal you will find on Photoshop that's available year-round.
There are a few rules for who exactly qualifies, but anyone enrolled in full-time courses won't have a problem. You can check if you qualify for this 60% discount by going here.
Now if you aren't a student, Adobe sometimes will add special offers to certain apps throughout the year. You can check to see the current price offers available through this link.
Currently, I am subscribed to the Creative Cloud All Apps Plan since I not only rely on Photoshop but other editing and design tools for my business. This is a great option if you're serious about your creative work, but isn't the most cost-effective for casual hobbyists. Luckily you can opt for the Photography Plan for a cheaper alternative plan to Photoshop CC!
Happy Editing!
Brendan 🙂