A popular look in a lot of photos is are brown earthy tones created with Lightroom. At first, you might feel a little stumped on how to make this effect. After all, there isn't any "browns" slider or adjustment you have access to. So what are you supposed to do? Well, with the help of a few simple contrast and color adjustments, you can achieve this look in just a few minutes.
To get brown tones in Lightroom, you need to use the HSL and Color Grading adjustments. With the HSL adjustments, bring down the hue and saturation of your greens, yellows, and oranges. Afterward, use Color Grading to add a yellow-orange hue to finalize the brown earthy tones in your image.
If you're like me, you like a little more explanation than that. To get a better look at what it takes to create brown tones in Lightroom, just follow the steps below!
Getting Brown Tones In Lightroom – Step By Step
To achieve a professional-looking edit with brown earthy tones, you need to follow 5 easy steps. Each step uses a different tool to help transform the colors and contrast in your image. Although each tool alone doesn't do much, together, they make a big difference in your edit.
Since this tutorial is focused just on getting those brown tones you're looking for, make sure to make your exposure and contrast adjustments beforehand. Otherwise, you'll end up with brown tones but a poorly balanced exposure.
And nobody wants that!
So, make sure you've already made your base adjustments before continuing on. If you aren't sure how to make those adjustments, check out my complete guide to editing photos in Lightroom.
If you want an even faster way of getting brown tones in your photos, check out my free Lightroom Preset Starter Kit Bundle. There you'll find a few awesome brown tone looks that work in one click!
Step 1: Adjust The White Balance And Vibrance
With the photo you want to edit selected, first open the Develop Module in Lightroom.

At the top of your adjustment panel, you'll see the Basic tab. Here you get access to all the most basic image adjustments, including the white balance and vibrance adjustments.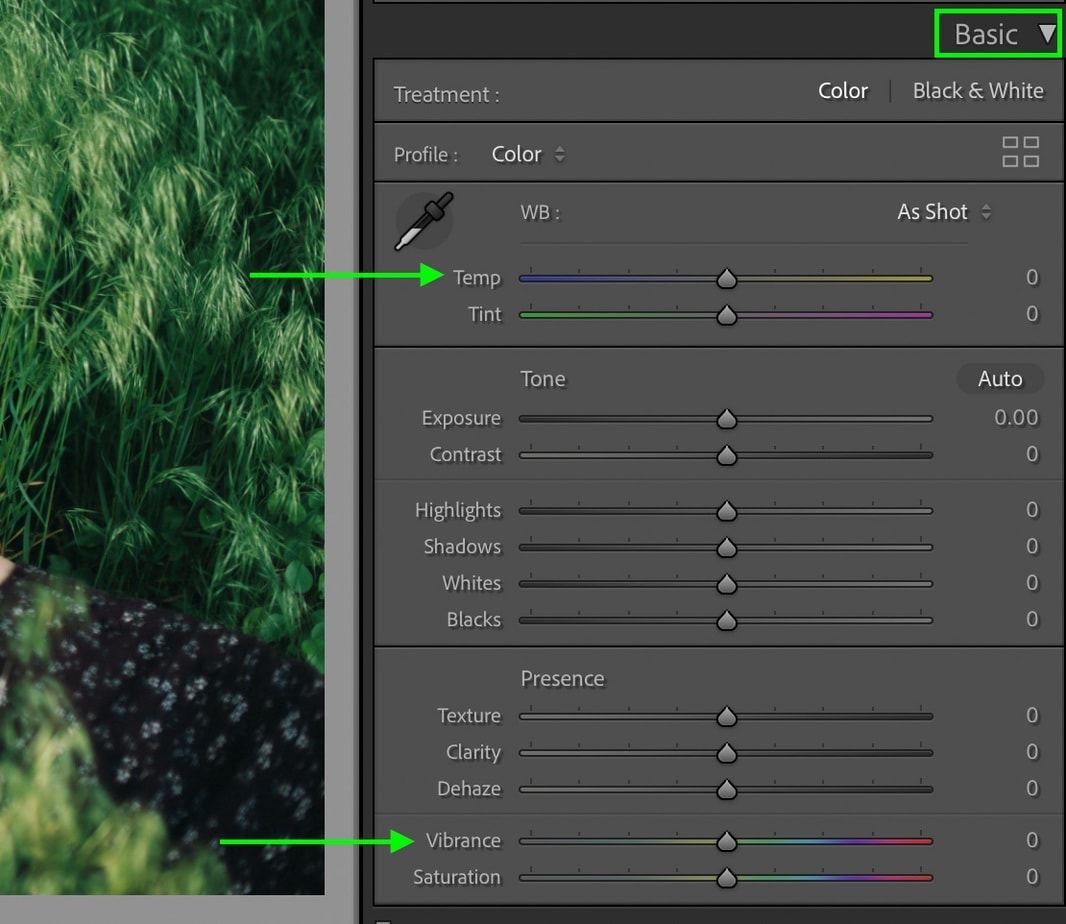 Starting with the white balance, go to the Temperature slider and move it to the right. This will make your photo appear warmer (more yellow), which is important for creating these brown tones.

Next, go to the vibrance slider and decrease the overall vibrance of your photo. You don't have to go too crazy with it, just enough to dull down some of the colors.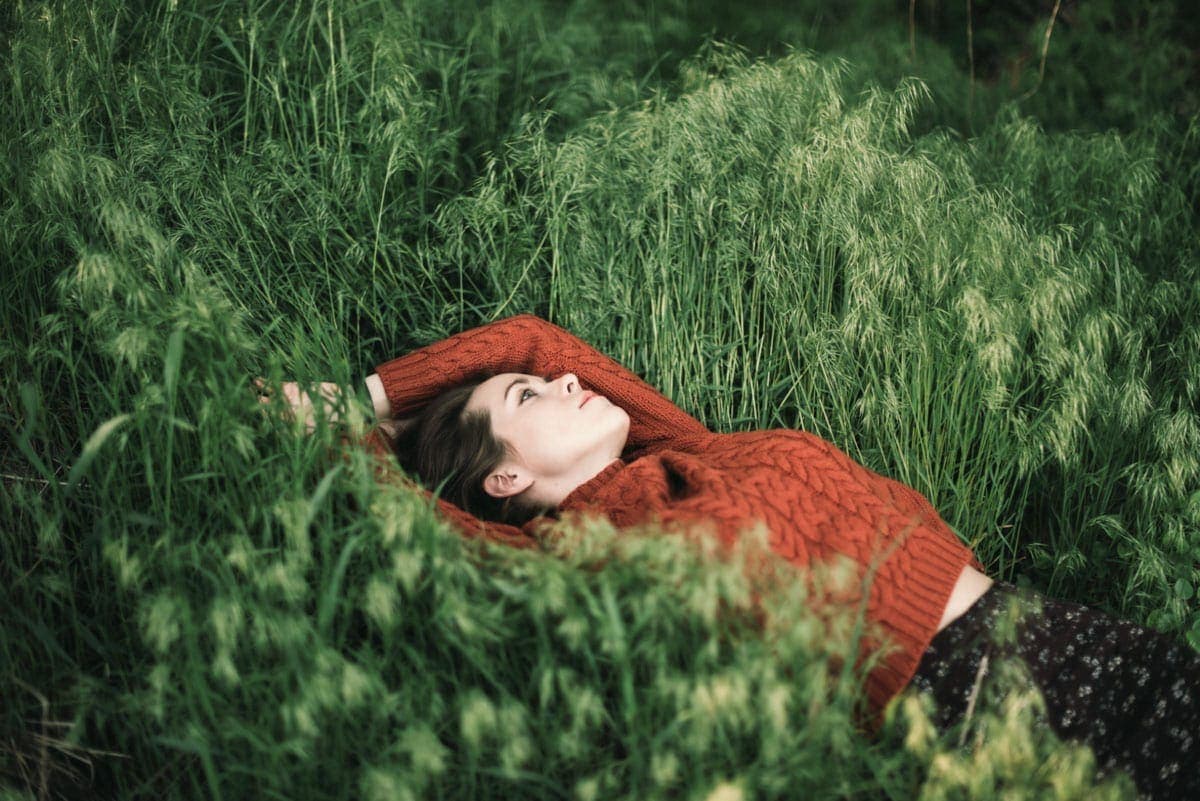 Step 2: Use The Tone Curve To Add A Matte Look
Most edits that have brown tones also have a matte look to them. This happens when the base level of the shadows is brought up, making parts of the photo look flat or dull. When you put it that way, it doesn't sound very appealing, but once you see it in action, you'll love using the matte effect in other photos too!
The best tool to achieve this look is the Tone Curve. Here you can selectively adjust different exposure ranges, including lifting the base of your shadows.
You'll need to start by using the Point Curve, which can be accessed by clicking the white outlined circle. This way, you can manually add anchor points and adjust your contrast without limitations.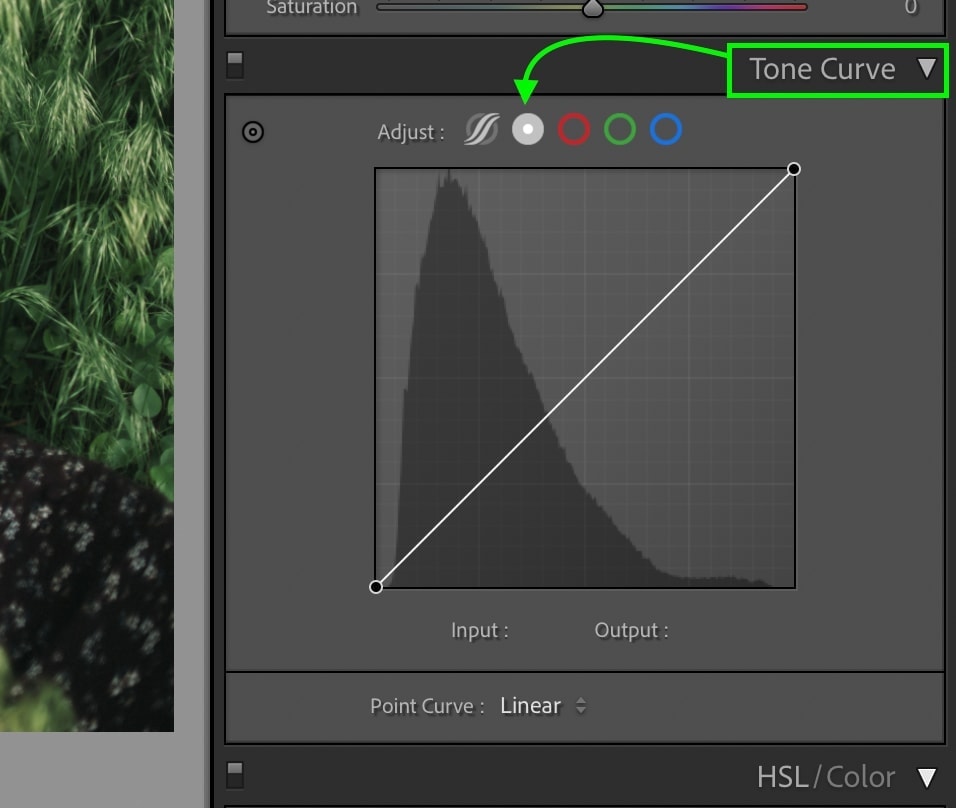 To lift the base of your shadows, click in the bottom corner of the curve and drag it up. This will add a new anchor point and lift the base of your shadows. Depending on how far you drag up the shadows, the matte look will become more or less predominant.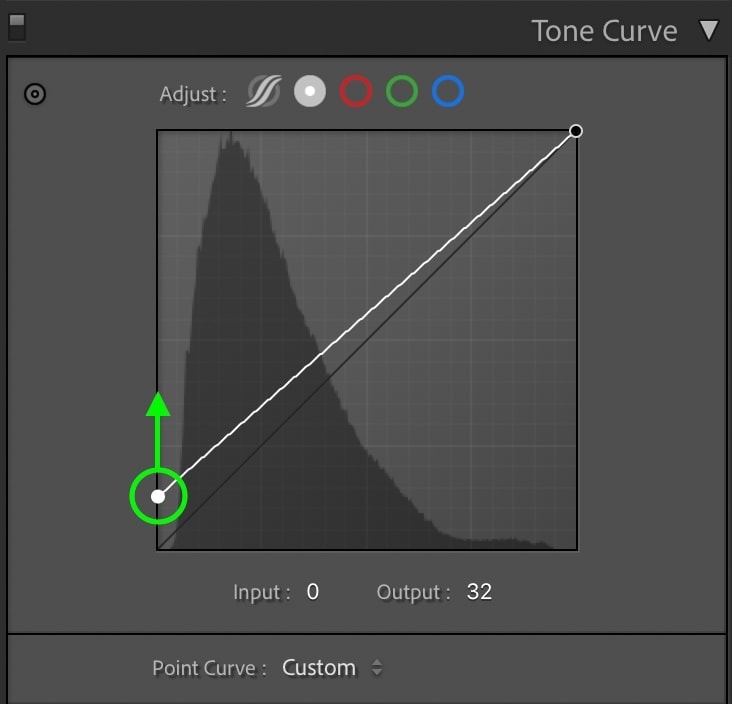 Once you're happy with the look of the matte shadows, let's add a bit more contrast in for good measure.
Click further up the Tone Curve in the darks range and drag down the curve to add back some contrast. This helps to give the matte look of your photo a slightly more realistic contrast.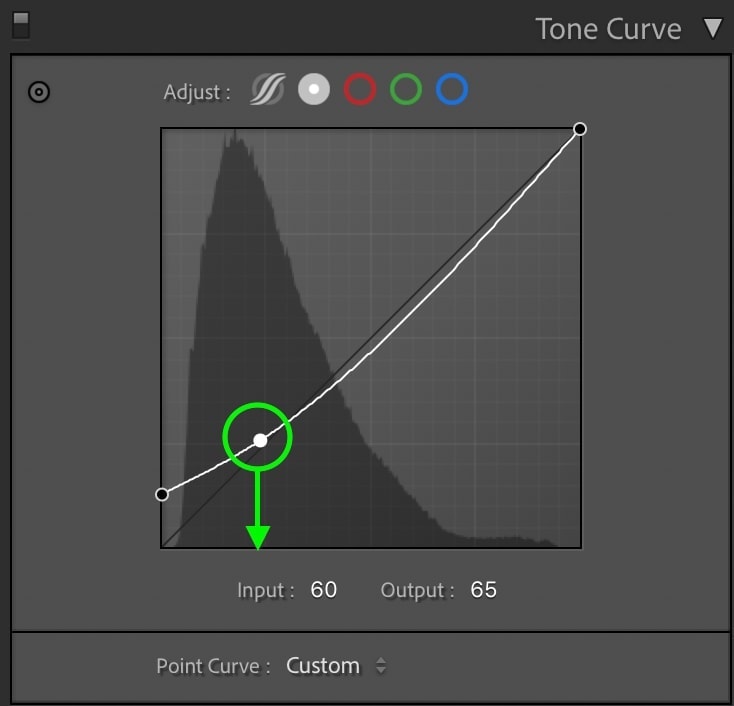 You can also bring up the mid-tones to help make the overall contrast in your photo pop a little bit more.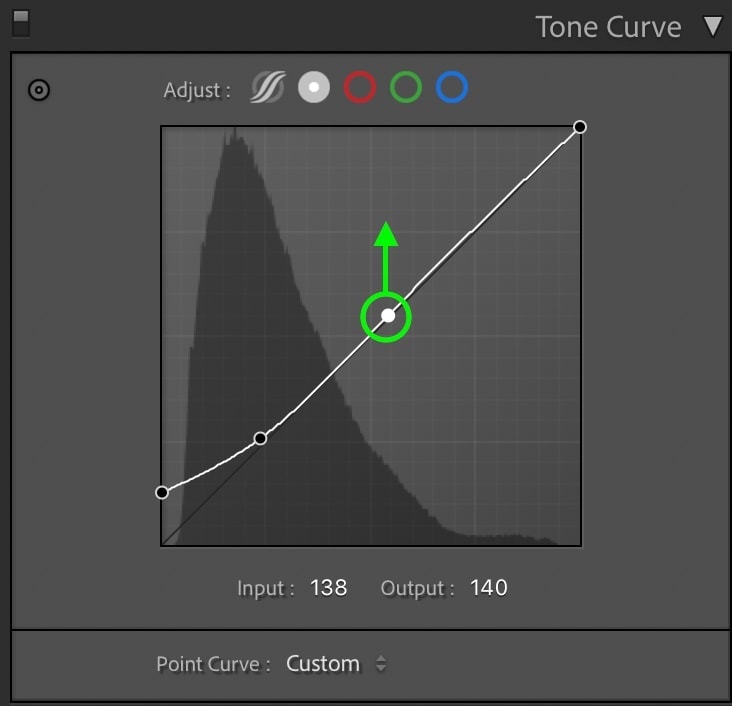 With the help of the Tone Curve, you've added a more stylized look to your photo that lends itself well to the brown tones you're about to create. This is an important step in ensuring your final edit is nicely stylized. However, the final exposure values you decide to use in this step come down to personal preference.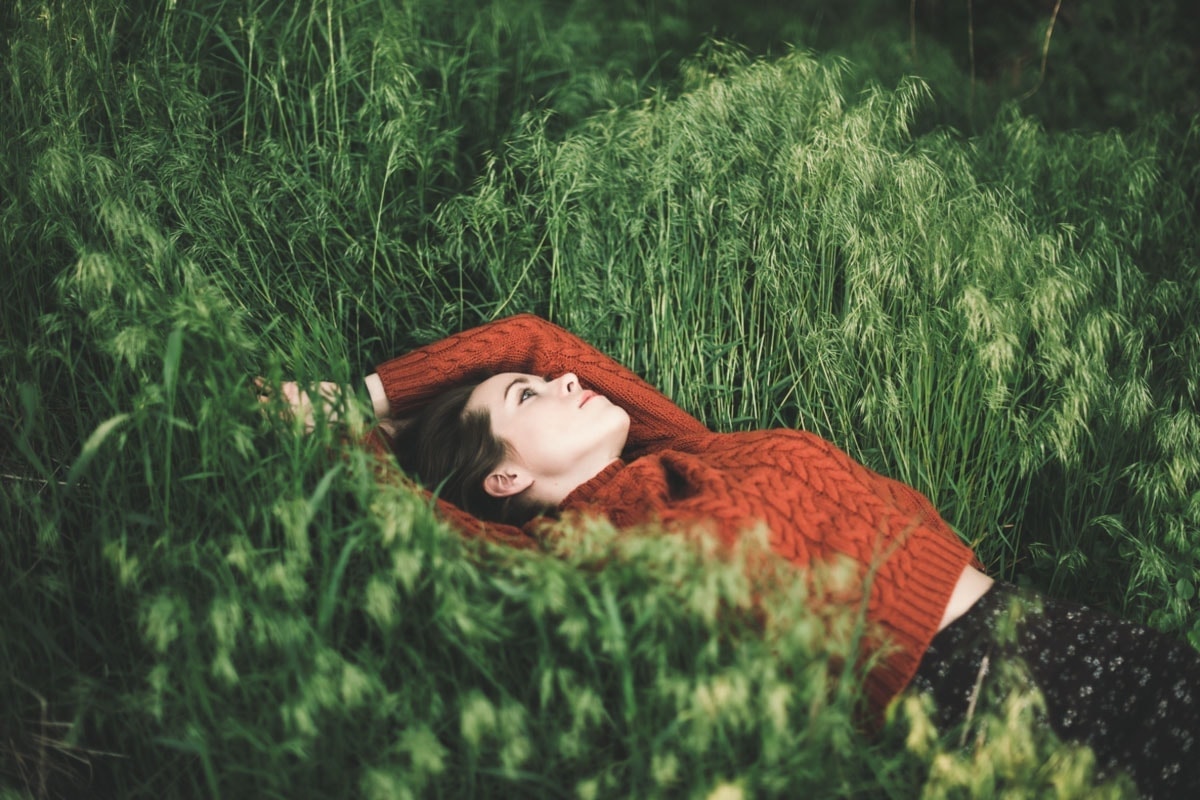 Step 3: Adjust The HSL Sliders
The HSL sliders let you take control of the Hue, Saturation, and Luminance in your photo. By breaking it all down into specific color ranges, this is one of the most important tools for making brown earthy tones in Lightroom.
Although there are many colors to choose from, you only need to focus on 4 of them for this effect: Red, Orange, Yellow, and Green.
The exact adjustment values you need to use will change from photo to photo. Instead of giving exact numbers, play around with the sliders to see what suits your image best.
Starting with the hue adjustment, bring down the greens to make them appear more yellow.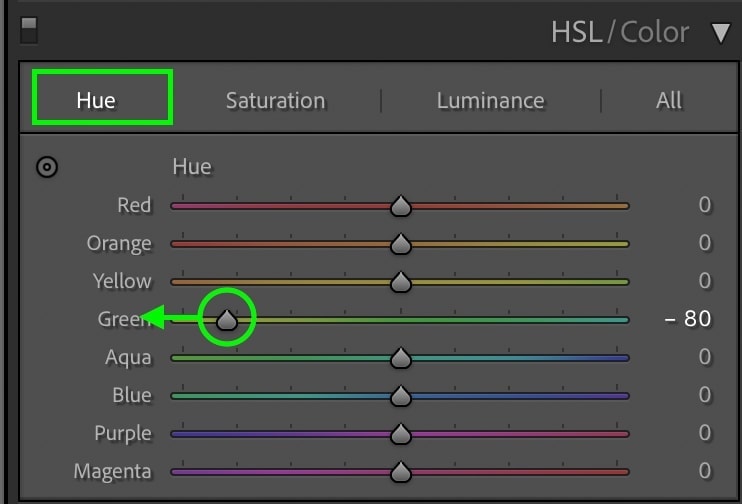 Then do the same to the orange, red, and yellow sliders to make the colors appear more of an orangey-brown color.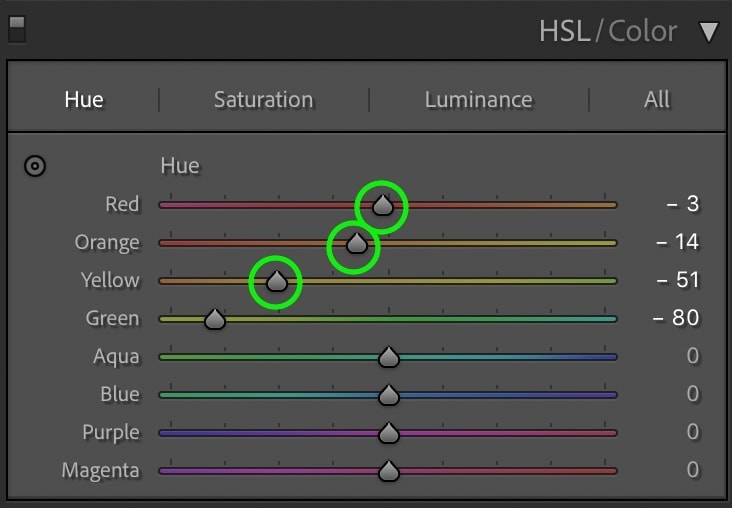 Moving to the saturation adjustment, decrease the saturation slightly in all four of these color ranges. Be mindful not to go overboard with this, or the brown tones in your photo will appear more washed out.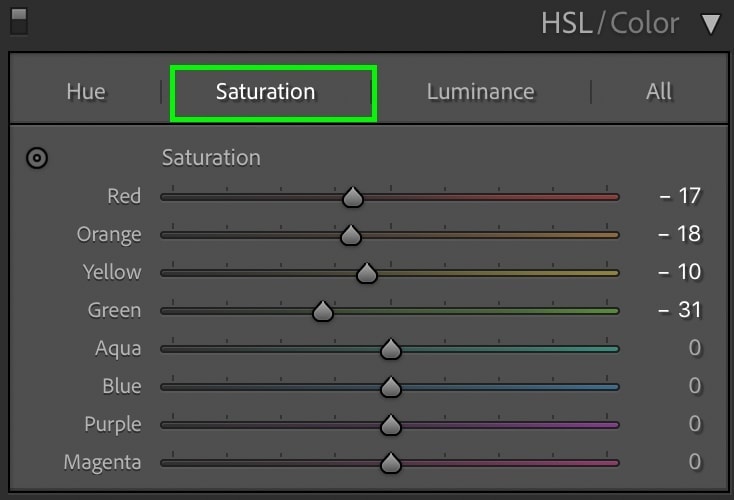 Lastly, go to the Luminance adjustment and see if it makes a favorable difference to the red, orange, yellow, or green color range. Luminance works to increase or decrease the brightness of a certain color range, so it works well to make things pop in your image.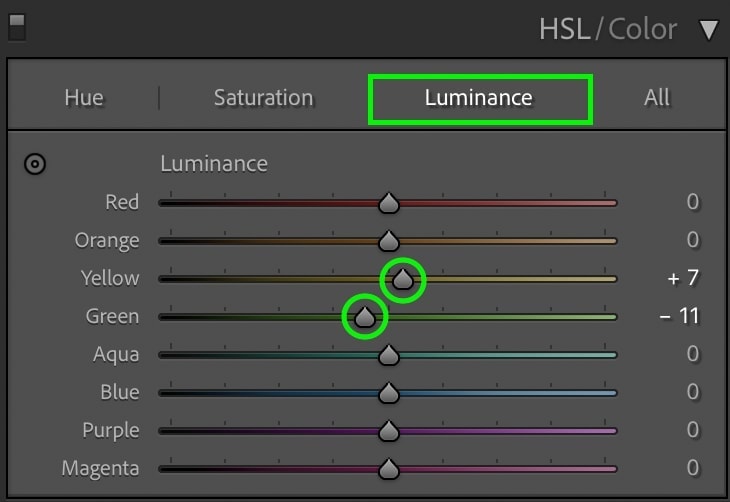 At this point, your image will have much more earthy and brown looking tones than before, but there are still some more tools left to complete this effect.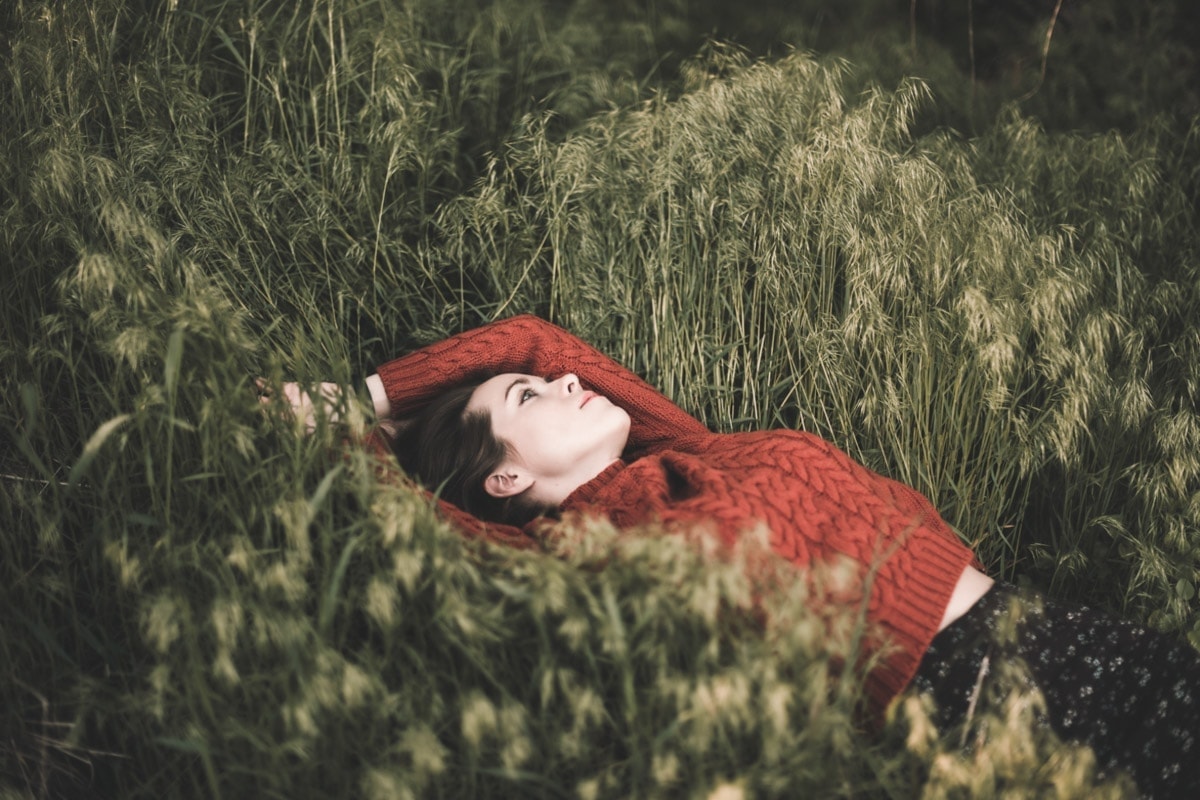 Step 4: Color Grading
The color grading tool in Lightroom is one of the best for creating stylized color adjustments. Previously known as the split toning adjustment, color grading is an updated version with far better capabilities.
In a nutshell, each color wheel will affect a different exposure range in your image ranging from shadows, mid-tones, or highlights. By clicking anywhere on the color wheels, you'll add that selected hue to the dedicated exposure range in the photo.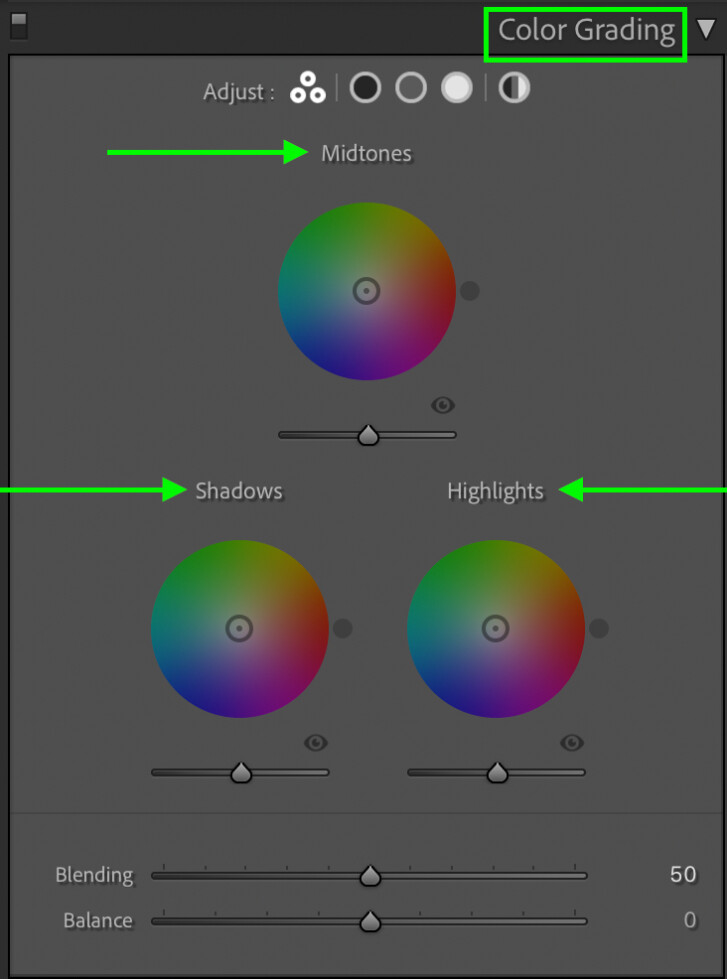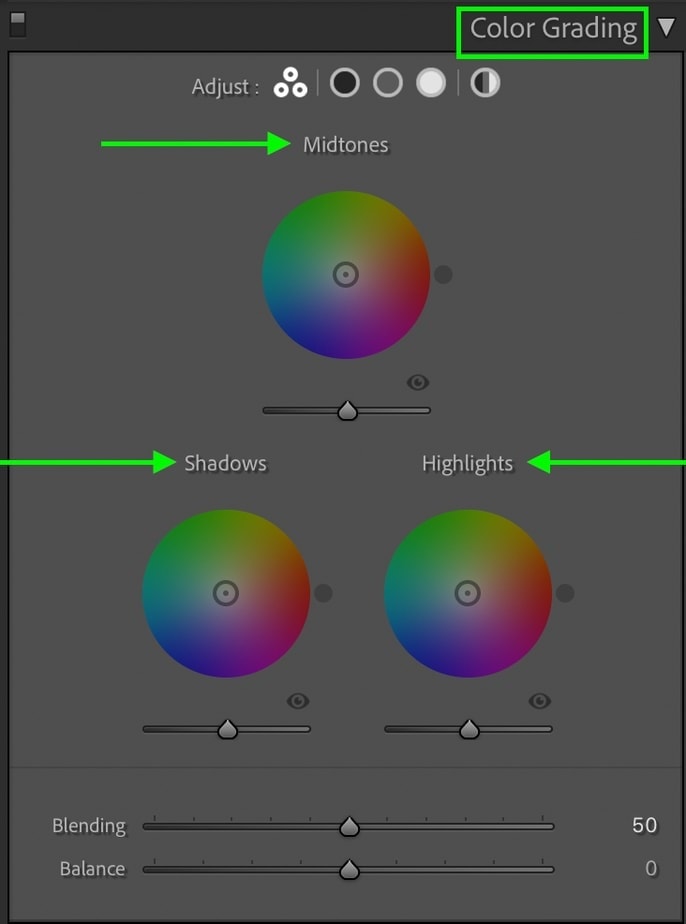 Since you want to create brown tones, that means you want each of the color wheels to select a yellow-orange color.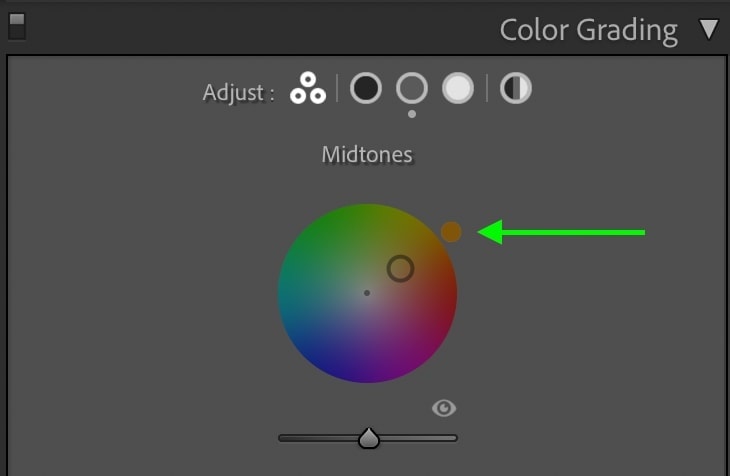 By clicking and dragging towards that color tone, you'll apply a new hue to your photo. To further adjust the look, click on the color picker to adjust the saturation. By moving it closer to the outer edge of your color wheel, you'll get a more saturated color.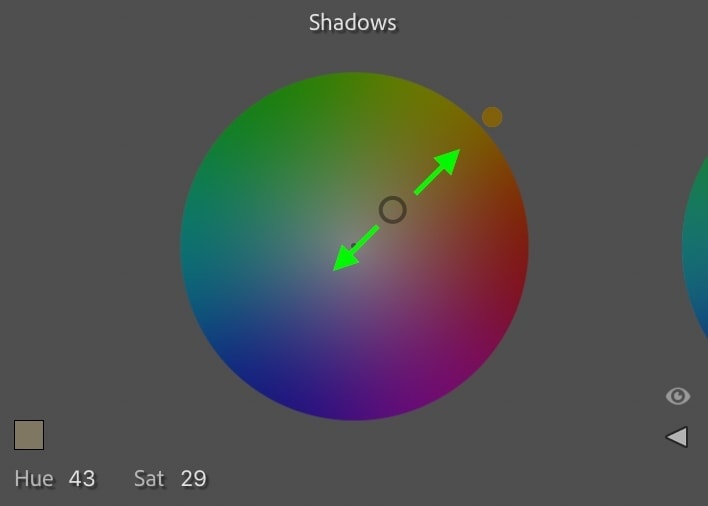 Going through all three of the color wheels and applying a similar sandy brown hue, the photo now has a more significant brown look to it.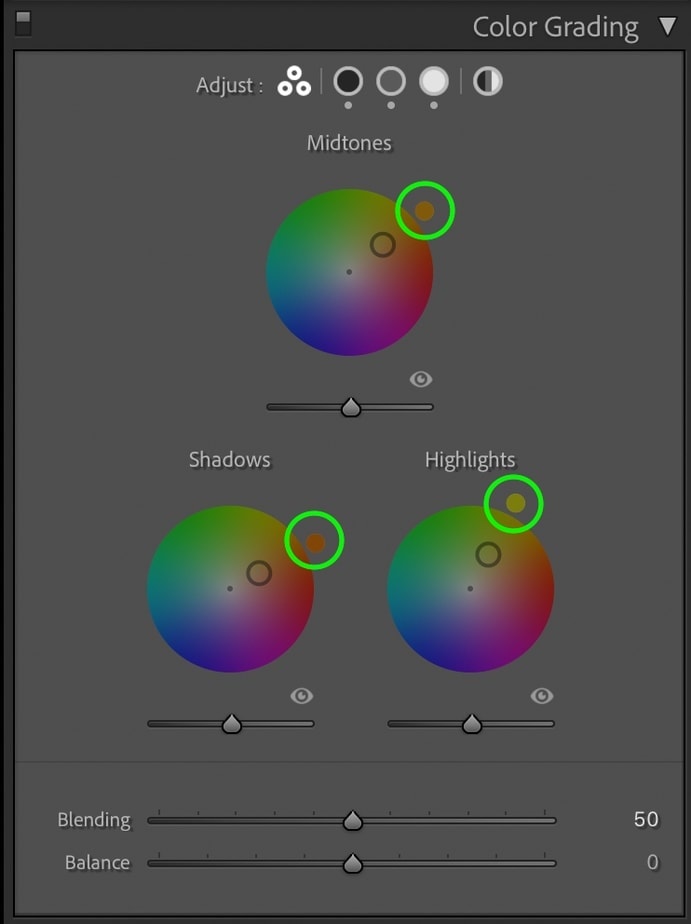 To finalize this adjustment, click on the global color grading adjustment option.

The global color wheel applies a single hue that affects all the exposure ranges in your image. Depending on the result you ended up with from the previous adjustments, you can use the global adjustment to refine your brown tones and get it just right.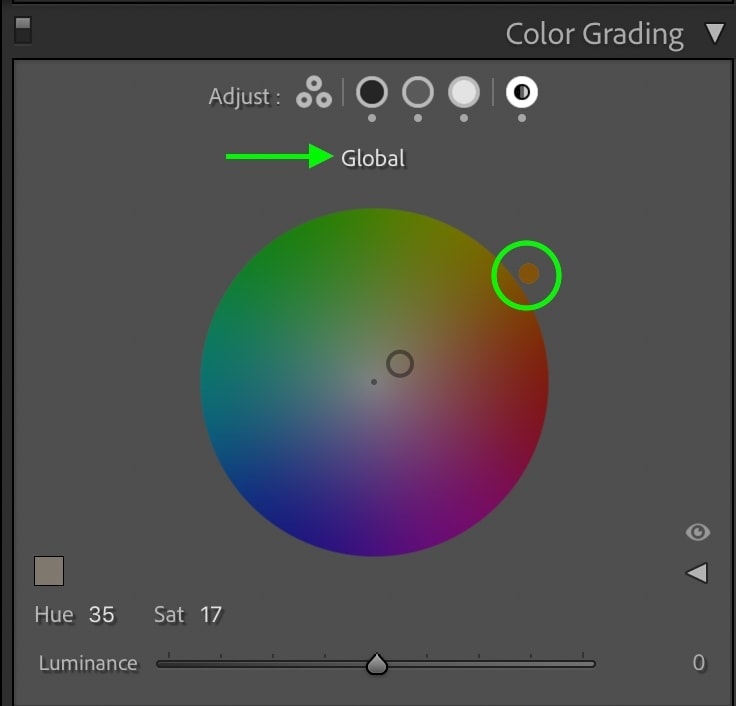 To further blend the hues you've applied with color grading, use the balance and blending sliders to refine the overall look.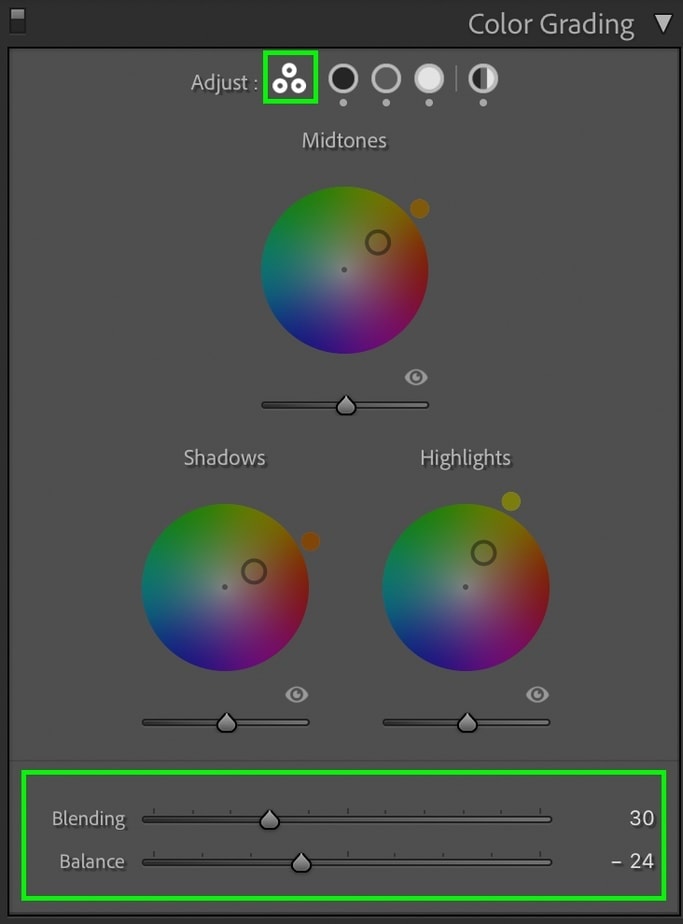 After color grading, here's the result we are left with: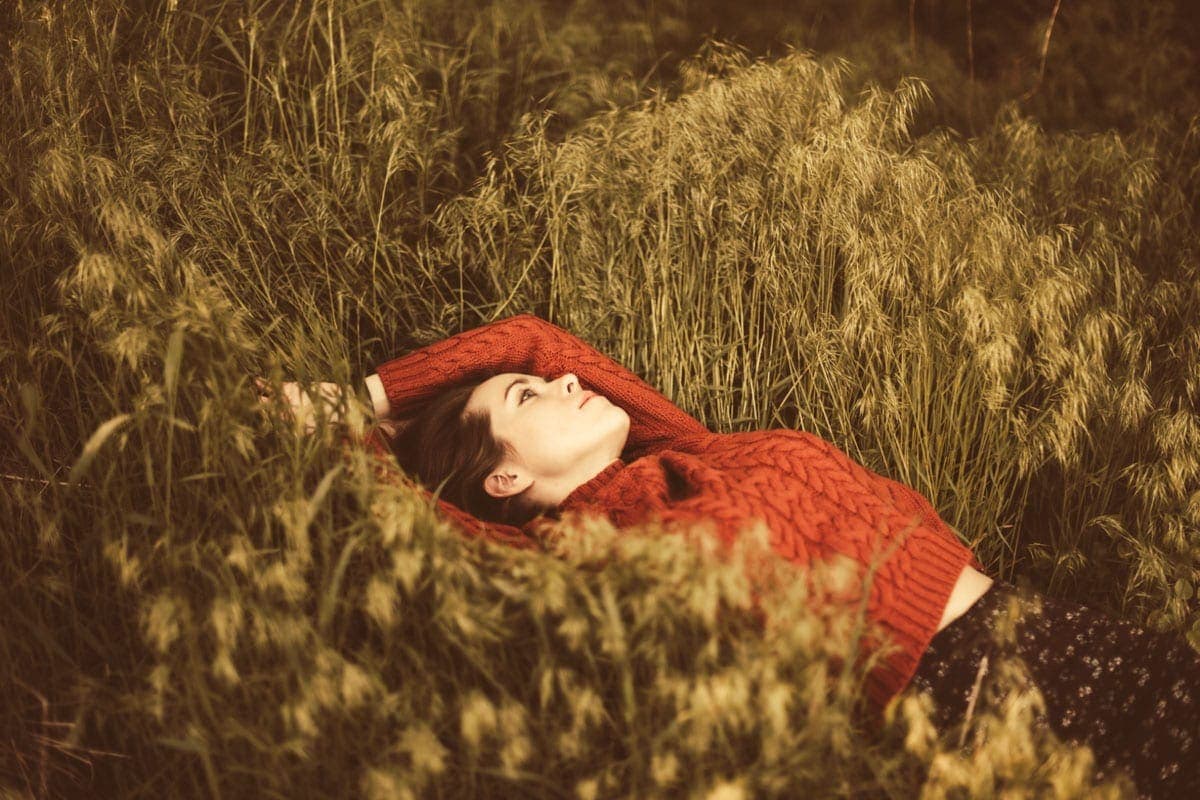 Step 5: Color Calibration
Color Calibration is a powerful tool in Lightroom that directly edits the different color channels in your photo. The result is you end up with a more unique color effect than what you would find with the HSL or color balance adjustments.
This tool is found at the very bottom of your adjustments panel and breaks down your photo into three color ranges: red, green, and blue (RGB). Each color channel has a hue and saturation slider that will create different effects in your photo.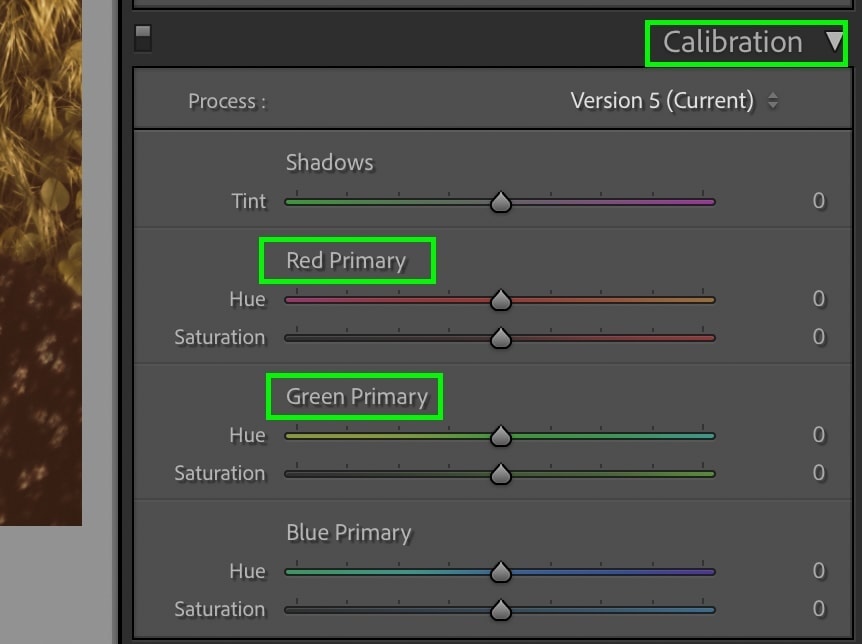 For creating brown tones in Lightroom, I find that using saturation sliders is all that you need. In many cases, your photo will appear a little too yellow or orange. Obviously not the brown look you were going for.
Luckily, by decreasing the Red or Green channel's saturation, you can mute those tones to create a more earthy brown look in your photo.
This simple adjustment can make a big difference in your final edit and is one I never skip out on when adding warm brown tones to photos in Lightroom.
With the effect complete, let's look at the before and after.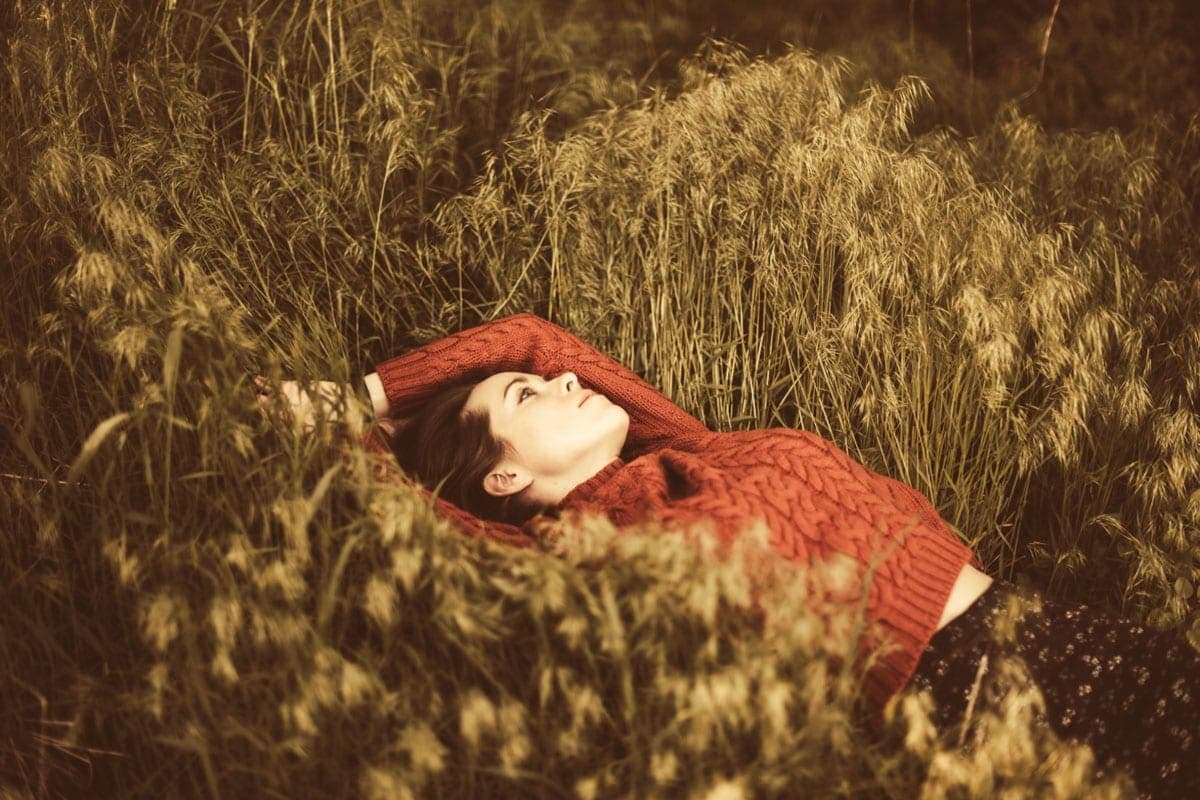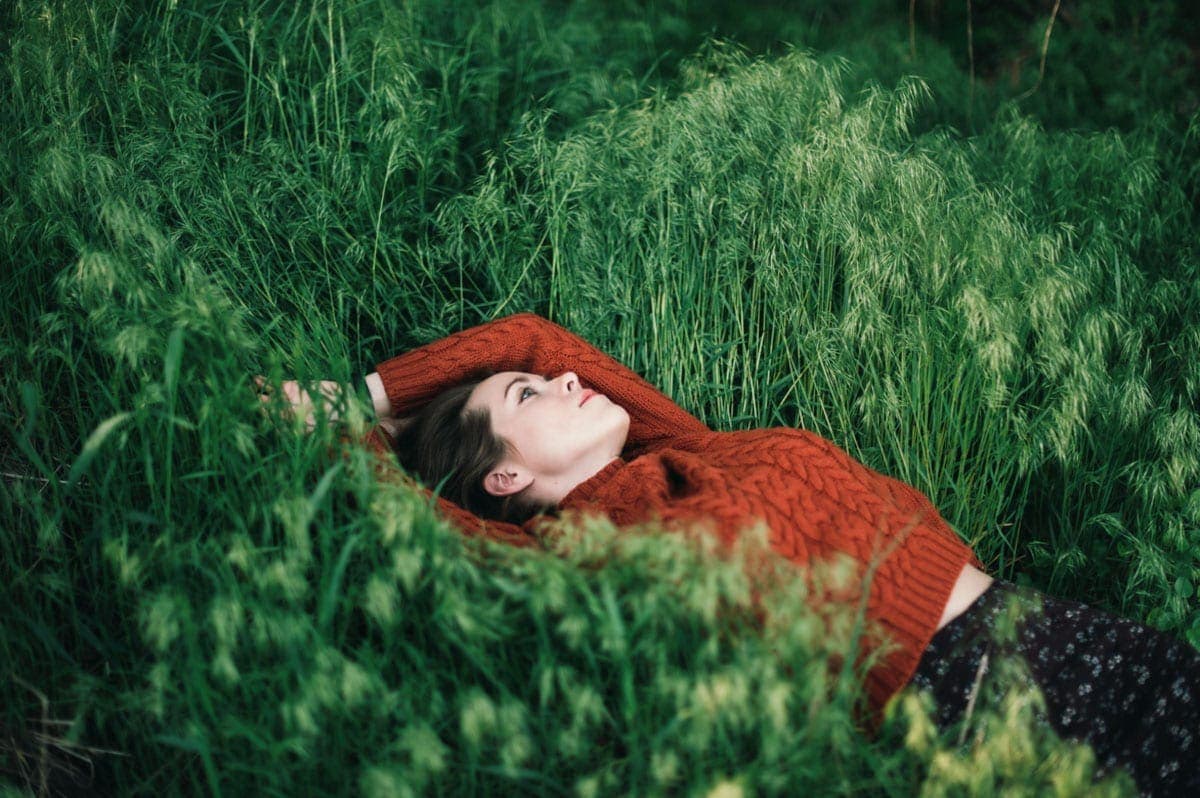 Creating brown tones in Lightroom is very easy to do if you follow the right steps. Using all of the tools we covered here is essential to create a professional-looking edit without wasting time messing around with sliders. Using these 5 easy steps, you can have a defined process to achieve the exact look you're going for in your image.
Get Stunning Brown Tones With One Click!
Let's be real, that was a lot of stuff to remember! If you want a faster (and I mean much faster) way of doing things, you'll love my FREE Lightroom Preset Starter Kit Bundle. This preset pack comes with 12 unique editing styles that can be applied in a single click, including the brown tones look.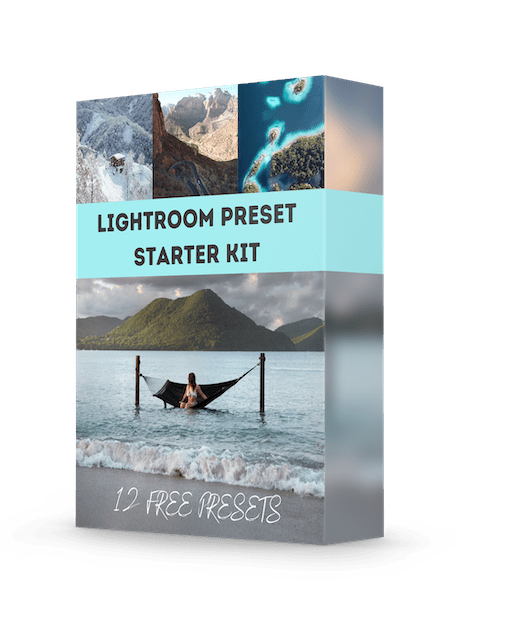 So if you want to save yourself time and make life easy, click the button below to get access to this free preset collection!
Now that you've nailed this effect and are looking for the next best thing, check out this post on creating the Orange and Teal Look in Lightroom Mobile, my favorite free photo editing app!
Happy Editing!
– Brendan 🙂