There are over 75 million stock images you can choose from on Canva. Despite that enormous number, you still may not find the picture you need for your project. Thankfully, you can add photos to Canva yourself, and it only takes a few seconds to do so.
Adding your photos to Canva is excellent, but the truly impressive thing is what you can do in Canva once you've added your photos. In this post, you'll learn how to drag and drop your images into any design and replace pictures in a template with your own. Plus, I'll teach you how to place your photo into one of the many available shapes that Canva provides.
How To Upload Your Own Photos To Canva
There are two main ways to get your own images into your Canva account. You can drag and drop your image from another window into Canva or use the Upload Files button.
To drag and drop an image into Canva, first set up Canva on one side of the screen, then set up the folder with your pictures in a separate window beside it.
Then, click and hold the image you wish to add and drag it onto the canvas in the Canva window.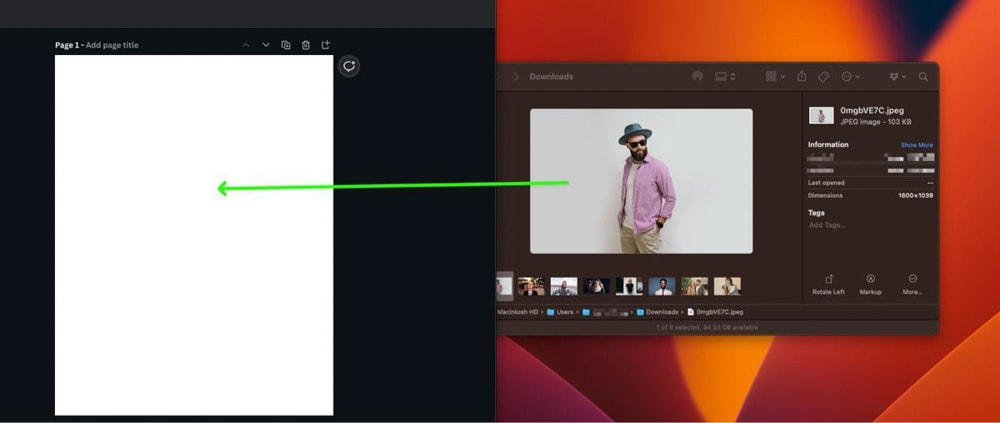 If you don't feel like setting up your windows beforehand, you can add your images to Canva by clicking the Uploads button, then the Upload Files button.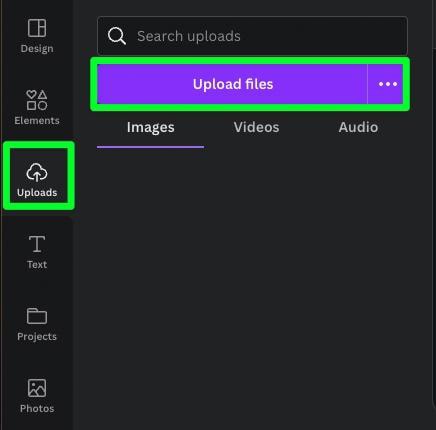 You will be prompted to search through your hard drive in a separate window. From here, navigate to the image you wish to add to your Canva account, then click Open.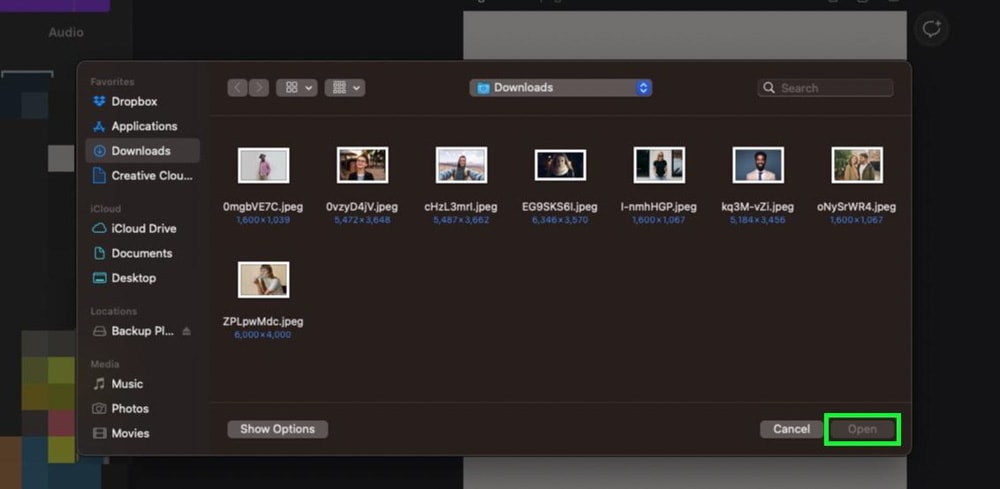 You can find the image you added under the Upload section.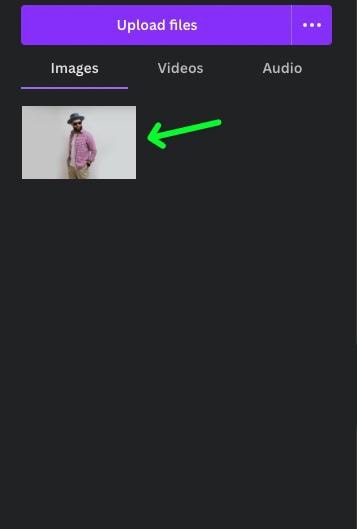 One more quick tip. Next to the Upload Files button are Three Dots. Click on these three dots to bring down a separate upload menu.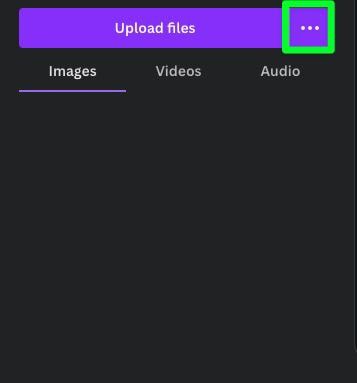 In this menu, you'll be able to upload images from your Google Drive, Dropbox, Instagram, or Google Photos accounts. Just click on the account you want to use to start the process.
Can You Upload Multiple Photos At Once To Canva?
What if you have multiple photos to add to your Canva account? The good news is you don't have to waste hours of your life uploading all your images one by one. You can easily add multiple photos at a time.
If you plan to drag and drop your images from another window, you can hold down Control (Win) or Command (Mac) and click on all the photos you need before dragging them into Canva.
Alternatively, you can hold down Shift, click on your first image, then click on the last photo you need to select an entire row. Then, drag the stack of images you selected into Canva.
You can also select multiple images using the Upload Files button. The most significant difference in using this method is the Shift key. For this method, you can only use the Shift key to select each photo one by one, similar to using Control (Win) or Command (Mac) with the previous method.
You will be limited to only being able to upload 100 photos at a time if you are a free Canva user. If you are a Canva Pro user, there is no limit to the number of images you can upload at once. 
How To Drag And Drop Photos Into A Canva Design
Once you have successfully uploaded your photos to your Canva Account, you can now easily add your photos to your design.
There are two ways you can add your photo to your design. You can click the picture to add it, or you can physically drag the image where you want it on your Canvas.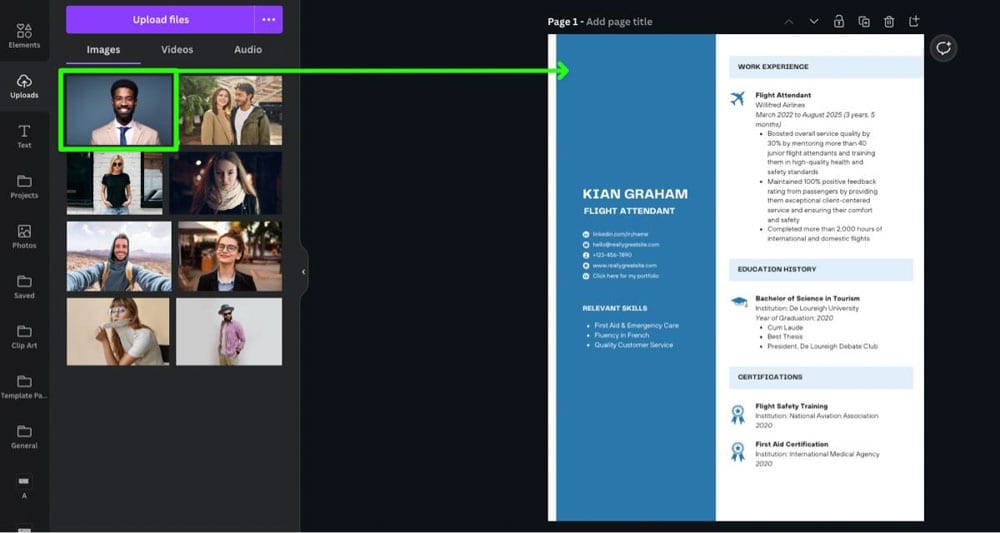 If you add the photo by clicking it, Canva will add it to the middle of the canvas. From there, you can resize the image and move it where you need it.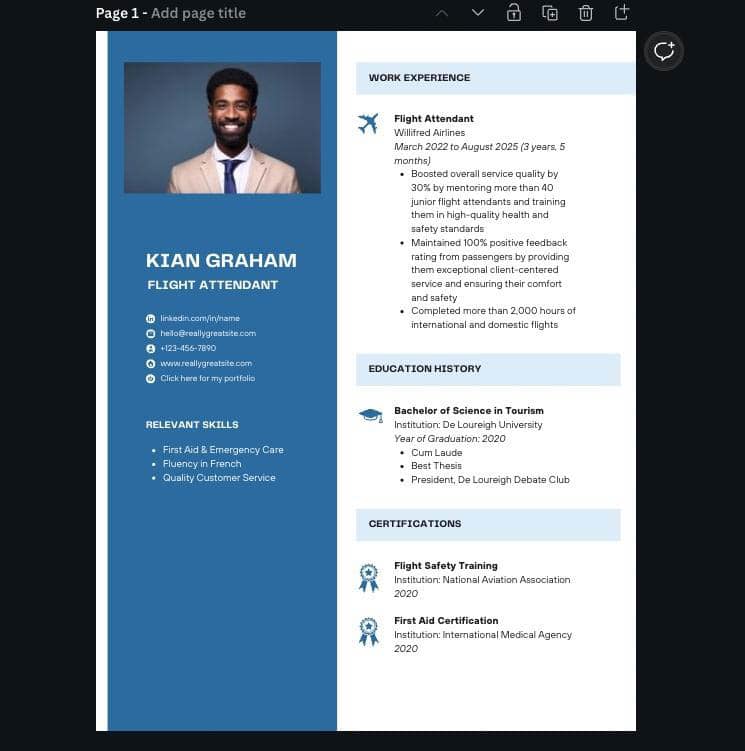 How To Replace Photos In Canva Templates
One of the coolest features you can find in Canva is the ability to replace photos in Canva Templates. This is a timesaving feature you won't find in many other graphic design programs.
First, you need to find a suitable template with Photos to replace. You can do this by searching for the type of template you need on Canva's home page.
Once you find a temple you want to use, click on the Uploads tab to see all the images you've uploaded. To replace a photo on your template with one of your own, drag the image from the side panel on top of the image on the template.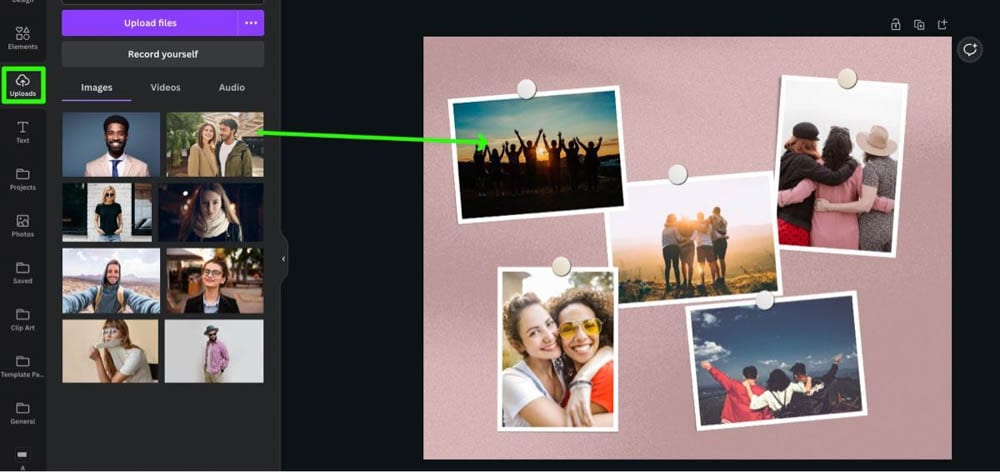 The new image will fit perfectly in the space on your template.
You can use this method to replace all the images on your template.
How To Add Photos To A Shape In Canva
Another excellent feature you can find in Canva is Frames. Frames in Canva act as containers, capable of holding one image. Frames come in various shapes.
To find the best shape for your project, click on Elements, then scroll down to the Frames section. Click on See All to browse through the vast amount of available shapes.
Once you find the shape you want to use, click on it to add it to your Canvas.
To add your photo to the frame, drag it from the side panel into the shape itself. Remember, click the Uploads button to find the images you uploaded into Canva.
You can use frames for fun as well as for practical reasons. For example, using a circle frame to add your picture to a resume.
First, add the circle frame to the project, then drag your image to the circle frame.
One more thing to mention is that when you drag an image into a frame, the photo will line up where needed in most cases. However, in some cases, you'll need to adjust the image within the frame to make it work.
To do this, double-click on the image that's inside the frame. You will then see your entire photo, with parts of the image being transparent.
From here, you can move your image exactly where you want it inside your frame. When you're satisfied, click elsewhere on your canvas to confirm.
Why Won't Canva Let You Upload Certain Photos?
Every once in a while, a photo you try to load into Canva will fail. Sometimes this is due to a problem with Canva or an issue with your internet connectivity. Most of the time, however, your photo won't upload based on its file type.
Canva will allow you to upload four different file types:
So if you're trying to upload a PSD file or a TIFF file, you will need to first convert it to one of the four file types above before uploading it.
Also, keep in mind that a folder in Canva can only contain up to 200 items if you're a free Canva user. So if you're trying to upload one of the above file types and you're still getting an error, it could be due to the folder you're uploading to being full.
If you're a Canva Pro user, you can upload up to 1000 items in each folder.