Knowing how to use the History Panel in Photoshop can save you a lot of time while working. Having the ability to access previous states of your project, makes it easy to step back if you make a mistake. Although simple, there are a few important things to know when using the History Panel in Photoshop.
To use the History Panel in Photoshop you can open it by going to Window > History. To change the history state of your project, click on one of the history states listed in the panel or press Command/Control + Z to undo. You can also save a history state for later use by creating a snapshot.
Throughout this post, you'll learn everything you need to know about the History Panel in Photoshop; as well as history states, and snapshots. You'll also learn how to adjust your history state limit in Photoshop and more!
What Is "History" In Photoshop?
One of the best things about Photoshop is the ability to undo or redo any action. All of this is thanks to the program's history panel, which takes note of each action taken during a session. Photoshop allows you to see all of your actions in the History Panel. For example, if you make a brush adjustment, that would create a new history state. If you resized a layer, a new history state would be created again.
The History Panel itself is a tool that creates a chronological view of everything you do in Photoshop. With this list of action created in your project, it gives you the option to step back to a different point with ease.
Where To Access The History Panel
You can find the History Panel by clicking Window > History. It will open the History Panel, where you'll be able to review all of your actions in your Photoshop project. If you just opened a new project, there will be no history states created yet.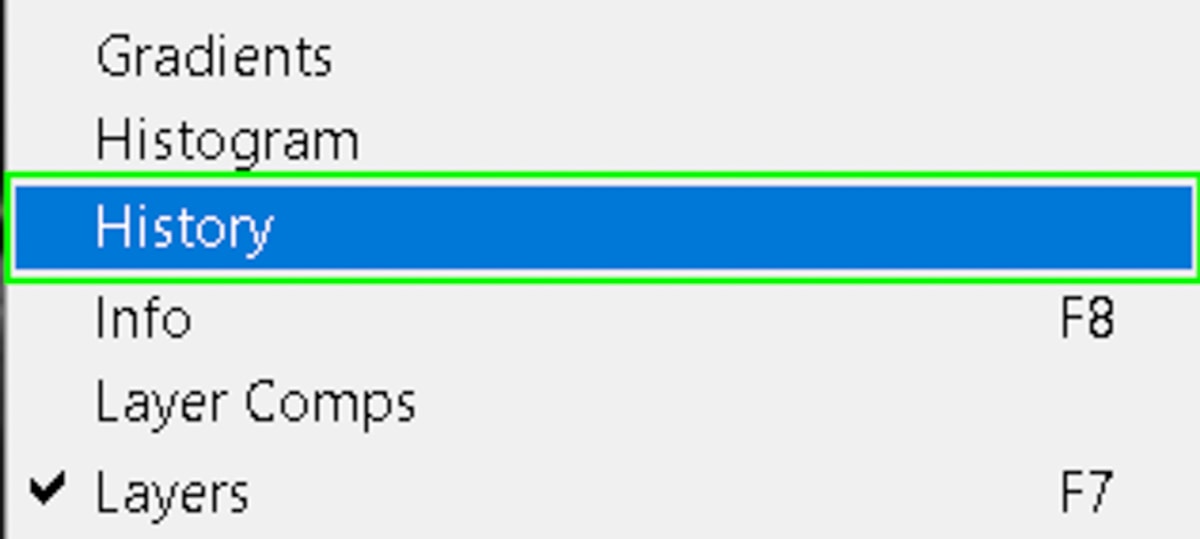 Once you've done this, the history panel is available in your workspace for easy access. Here's what the History icon looks like: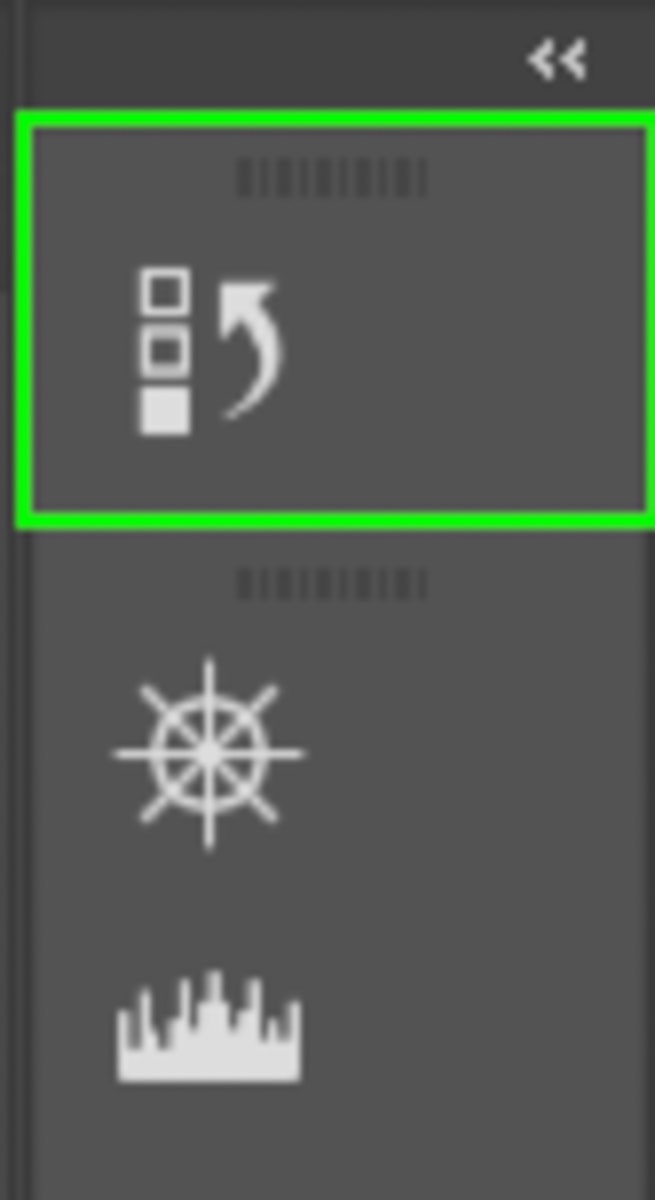 History States Vs Snapshots In Photoshop
Photoshop's History Panel has what's known as states and snapshots. 
History states are singular changes that you made to your project that are created up to your history state limit. Once this limit is reached, the oldest history states will get deleted. Meanwhile, snapshots refer to a saved point of your project that will never disappear regardless of the number of history states.
You can use history states to undo or redo small changes to your project such as making a few brush strokes, editing the color, or adjusting the size of an object. 
Snapshots allow you to go back to a different point in your project entirely. It allows you to test out different elements or designs without having to fully commit to one until you're completely satisfied. Think of snapshots as a saved history state that never goes away. You can learn more about their uses in this post.
To show you how history states work vs how history snapshots work, I'm going to do a small edit on an image.
In this photo, I want to remove the color from everything except the leaves.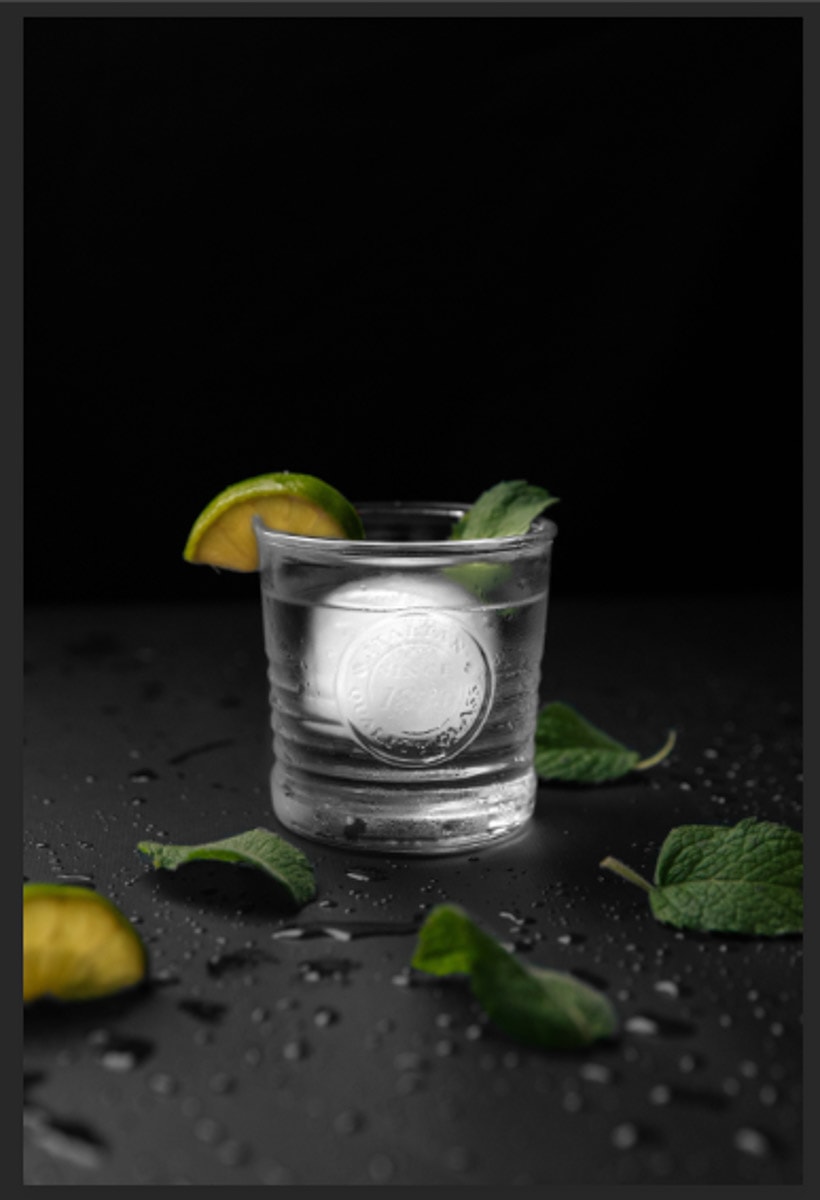 Using the black and white adjustments and a layer mask, I can quickly isolate the colors.
Now if I wanted to go back to the black and white effect, I could simply delete the adjustment layer and try again. Or in this case, I can go into the History Panel and simply click on the Black & White Adjustment Layer state.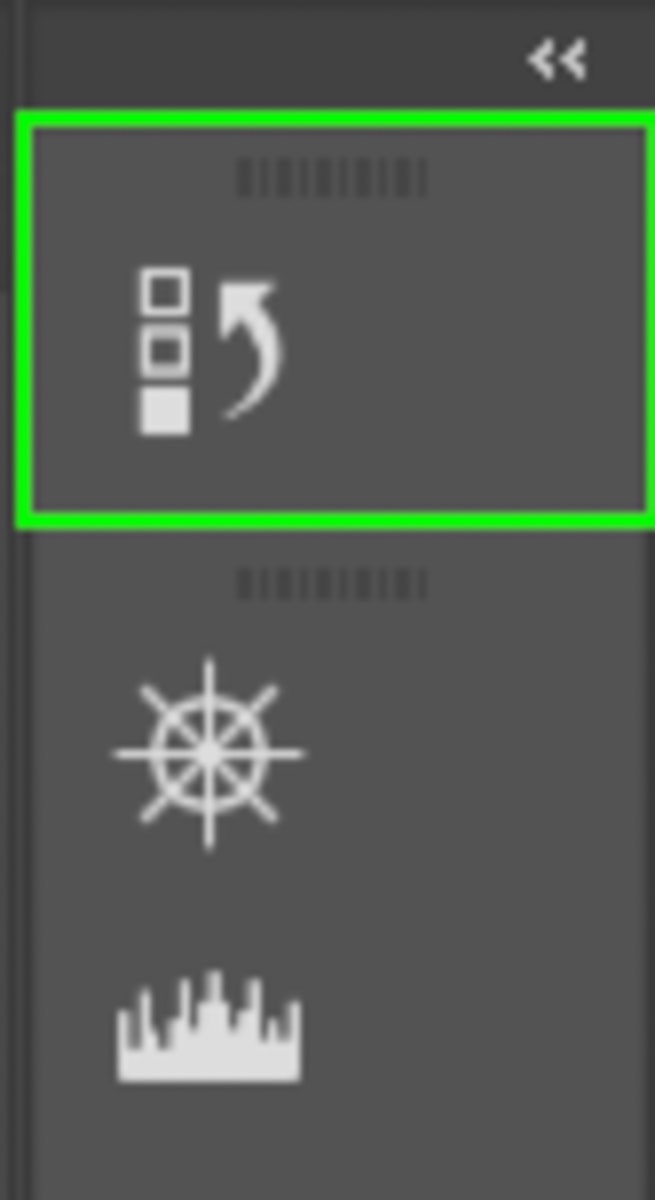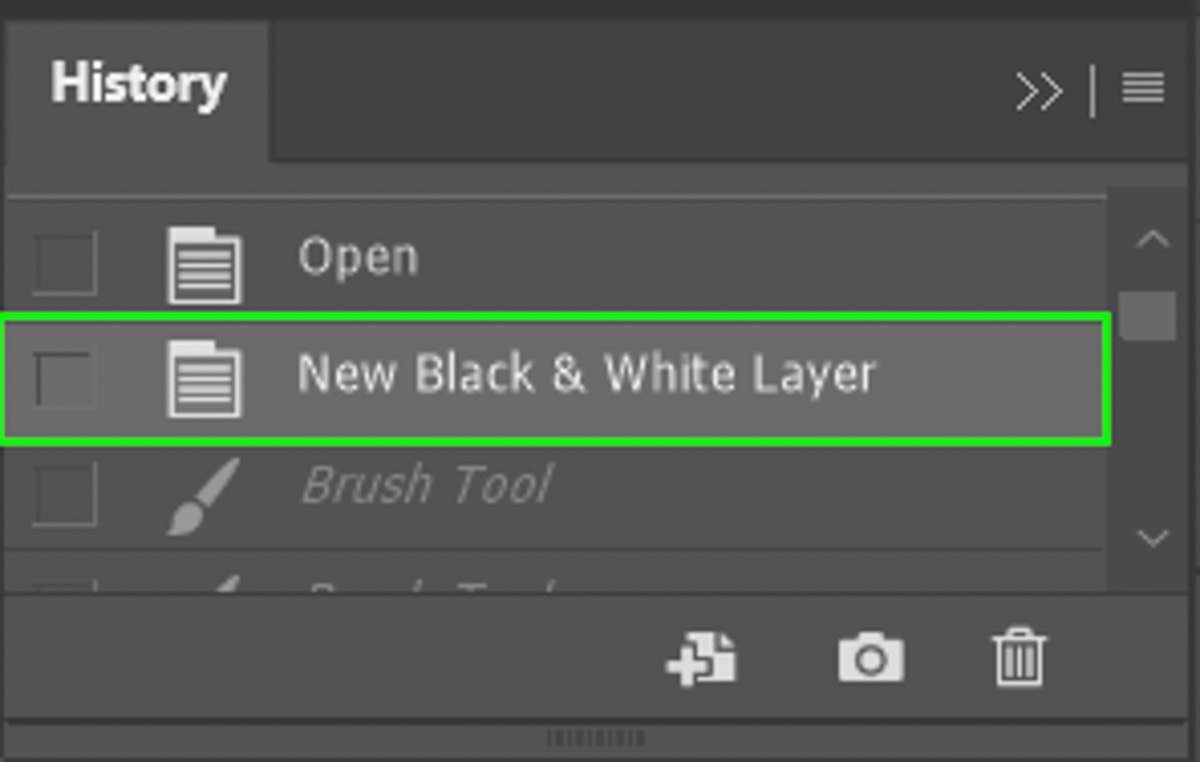 That's how you use the history state. It's great for simple and recent changes. However, Photoshop doesn't always have a particular history state available, especially if you've been working on a large project. In cases like these, a history snapshot is what you'd need.
So for the edit above, I liked the selective color. However, I wanted the leaves to pop a bit more, so I decided to use a Hue/Saturation Adjustment Layer. After adding that, I tinkered with the hue/saturation a bit and then painted the layer mask to reveal only the leaves.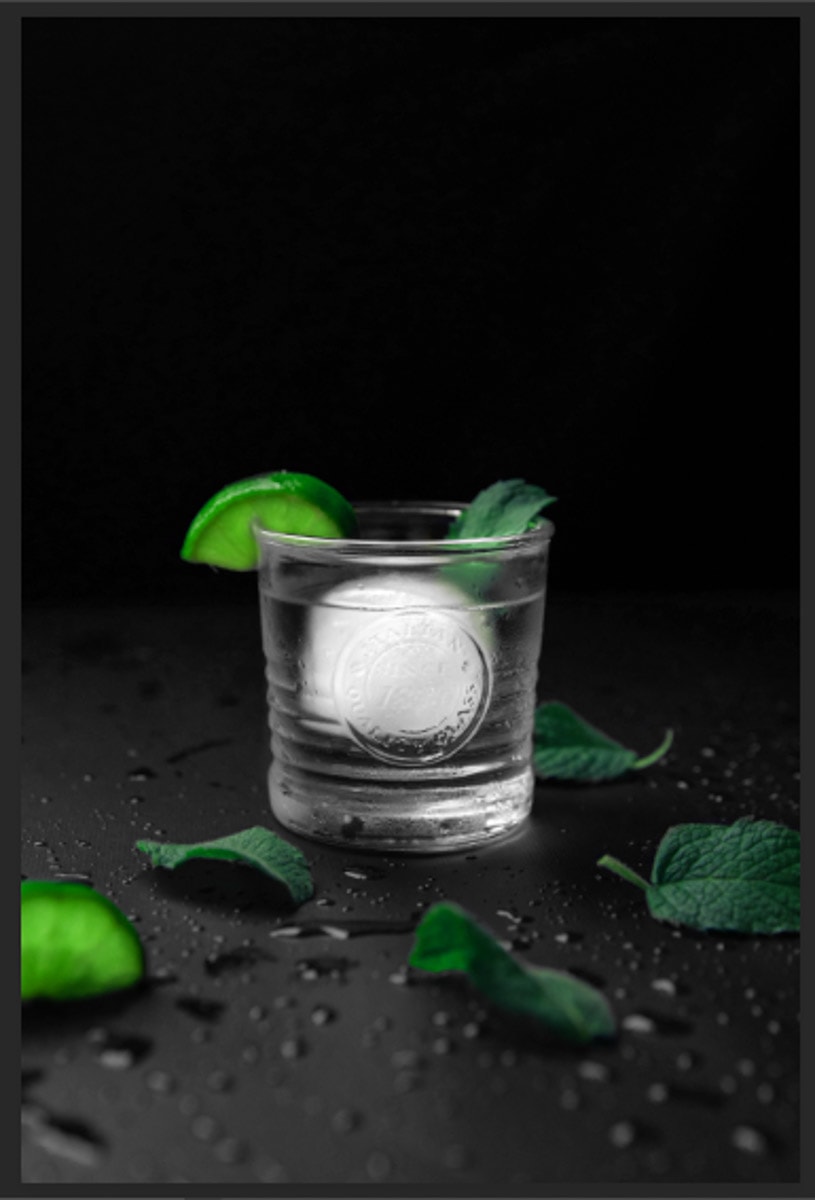 Now, let's say I wanted to go back to my previous edit but not touch the adjustment layers. I could return to the History Panel to use it as I did before. However, due to the number of changes I made, I lost the state that would take me back to my previous edit.
Luckily, I made a history snapshot which saved the previous state in the History Panel. Once again, snapshots are not removed, no matter how many changes you make to your project. To create a snapshot, simply open the History Panel and click the camera icon. All your saved snapshots will appear above the history states.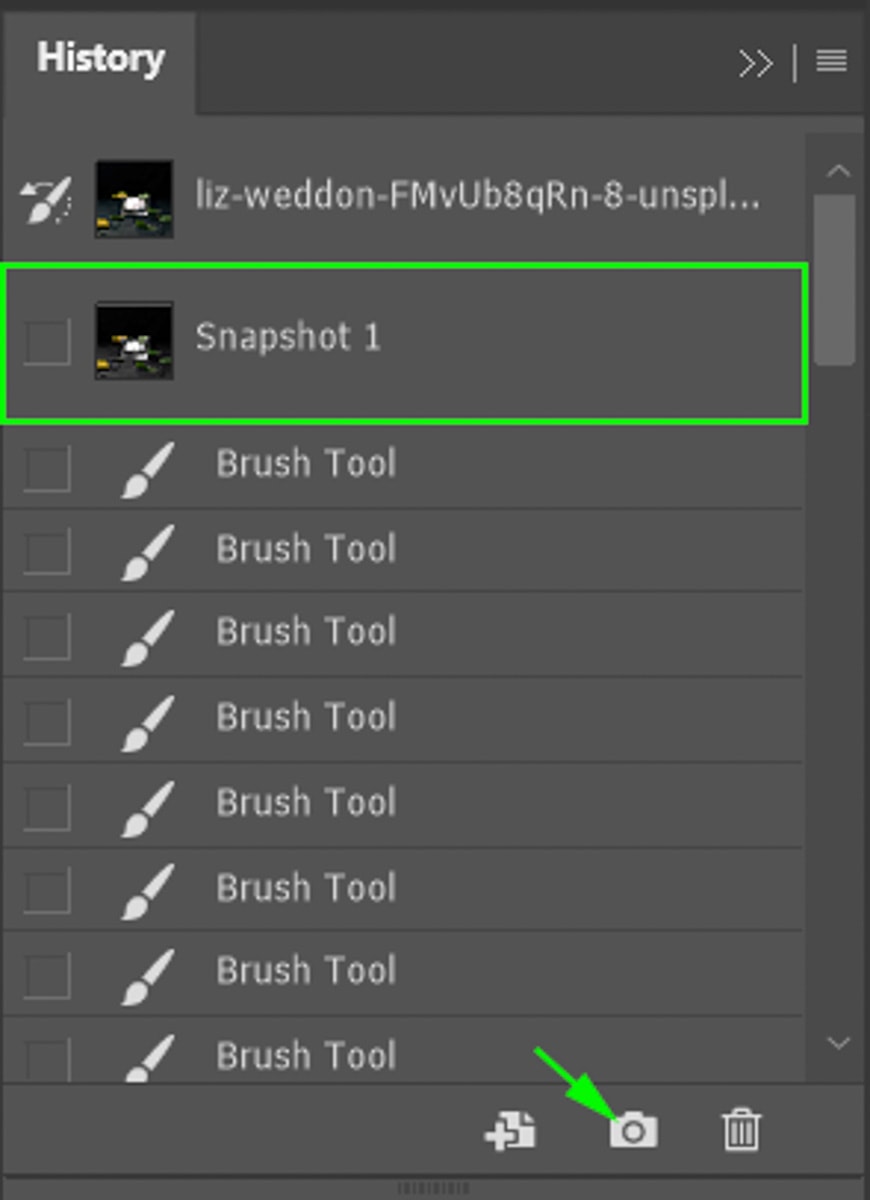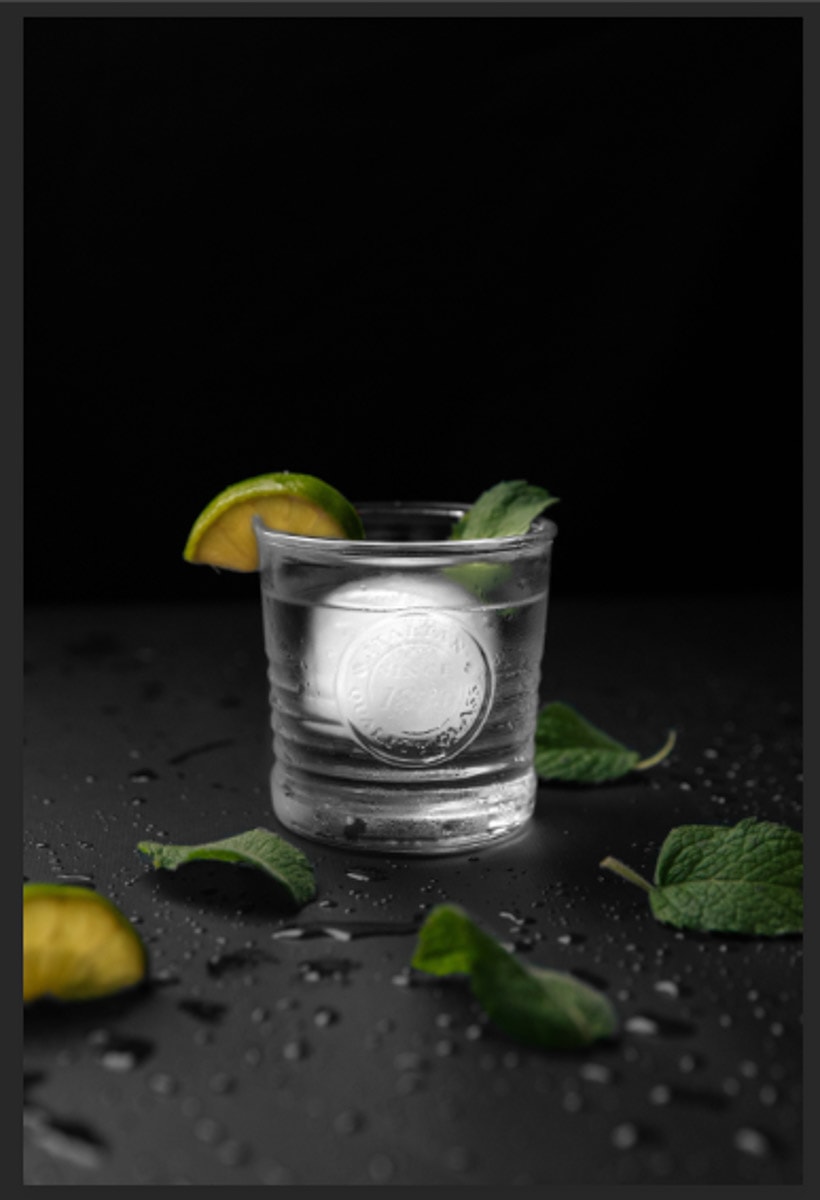 How To Adjust The History State Limit In Photoshop
To change the number of history states in Photoshop, go to Edit (Windows) or Photoshop (Mac) > Preferences > Performance. Then change the history state number from 1-1000. The higher this limit, the more history states can be saved, but this will cause an increase in memory usage on your computer.
As you saw, history states are limited. Therefore, you cannot always rely on them to return to a specific state in your project. Luckily you can either increase or reduce the number of history states available in the history panel.
Photoshop can go up to 1000 history states. The default is currently 50 for Photoshop CC and before that, it was 20. It is important to note that increasing Photoshop's history state limit can cause Photoshop to run slower. This is because Photoshop will need more scratch disk space to temporarily store every step until you close your document. 
To change the Photoshop History State Limit, click Edit (PC) or Photoshop (Mac) in the Menu Bar and select Preferences > Performance. Under the Performance tab, you can adjust the history state limit from anywhere between 1-1000. I would recommend keeping it between 50-150 states if you aren't sure. Once you're done, click OK.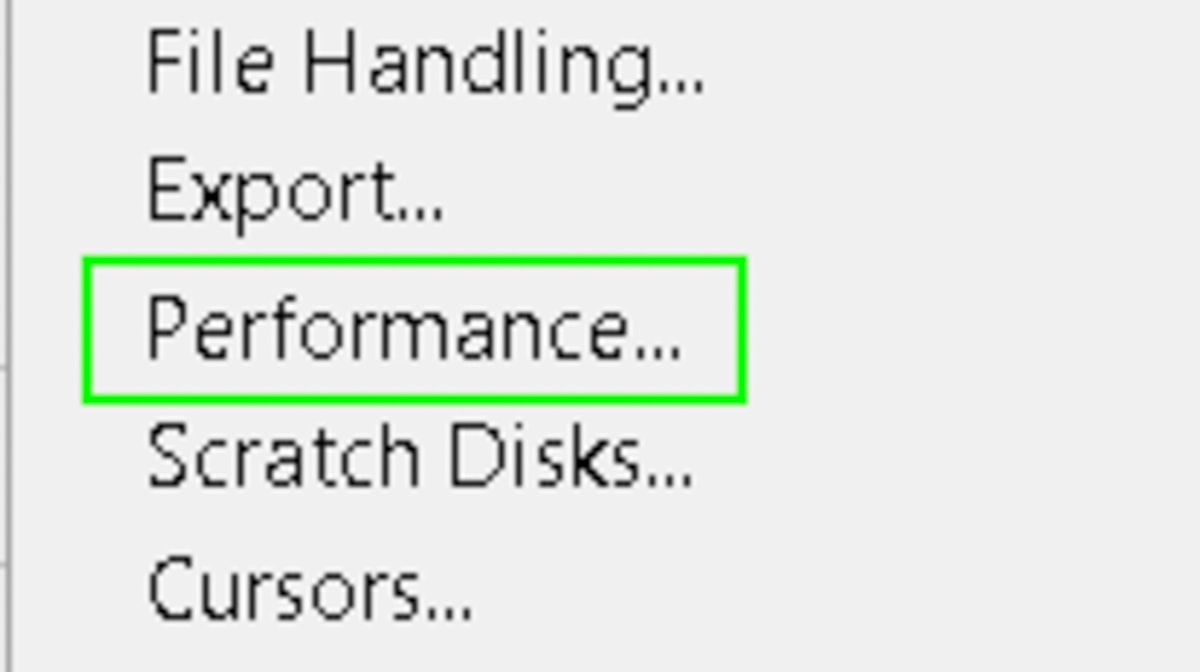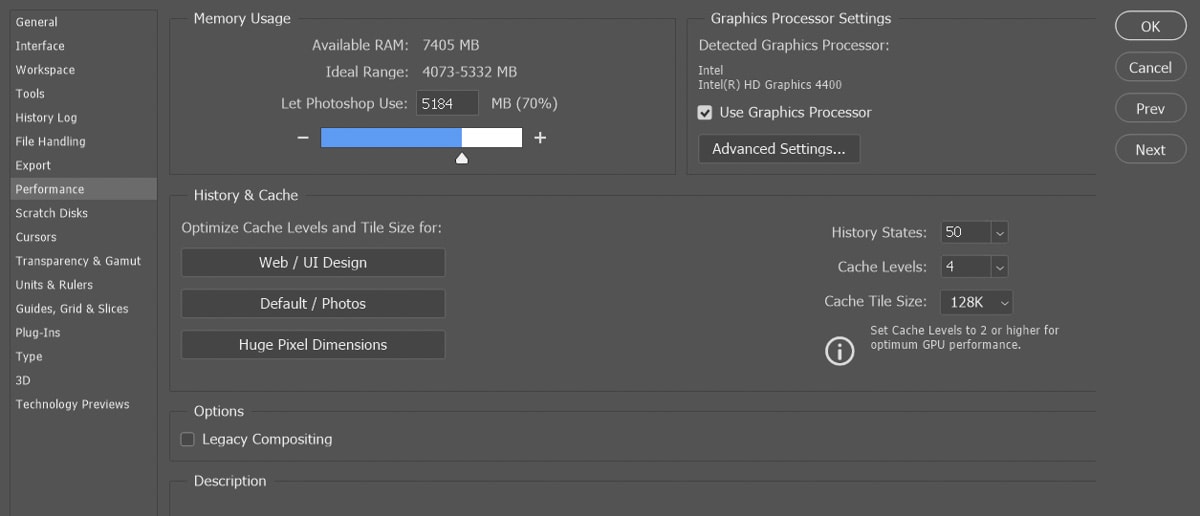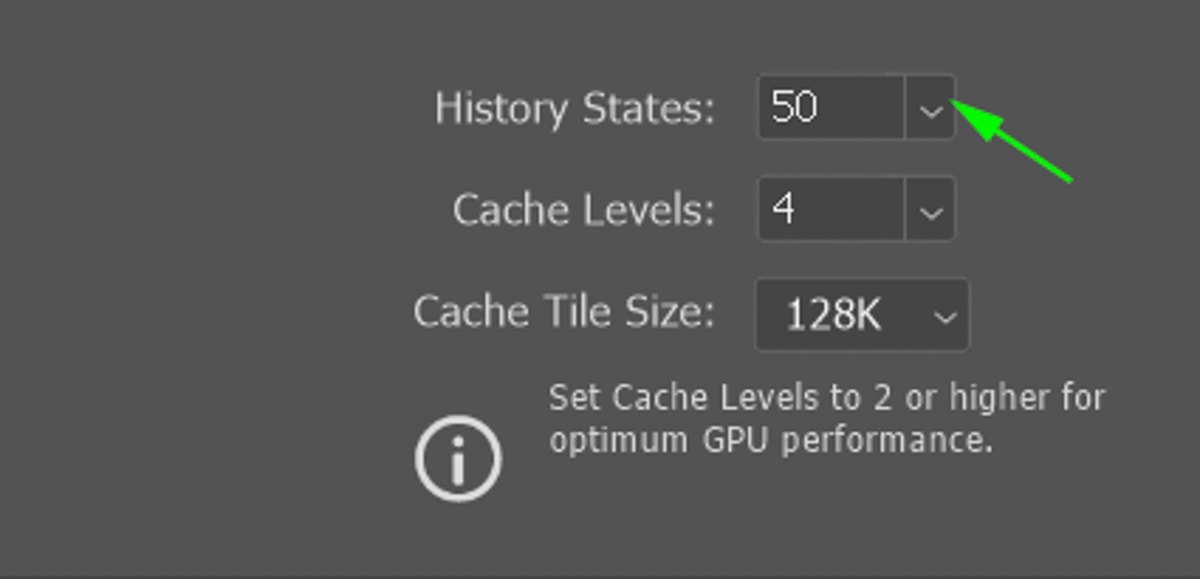 How To Undo And Redo In Photoshop
The History Panel isn't the only way to undo or redo an action in Photoshop. You can also do this by clicking Edit in the Menu Bar, then clicking either Undo or Redo. The Undo and Redo functions also have shortcuts that are commonly used during the editing process. 
The shortcut for Undo is Control + Z on Windows and Command + Z on Mac. The shortcut for Redo is Shift + Control + Z on Windows or Shift + Command + Z on Mac.


An interesting note is that when you use the Undo or Redo function, it corresponds with the states in the History Panel as well. For example, if I pressed Command/Control + Z to undo Modify Hue/Saturation Layer, then that would be reflected in the History Panel as well.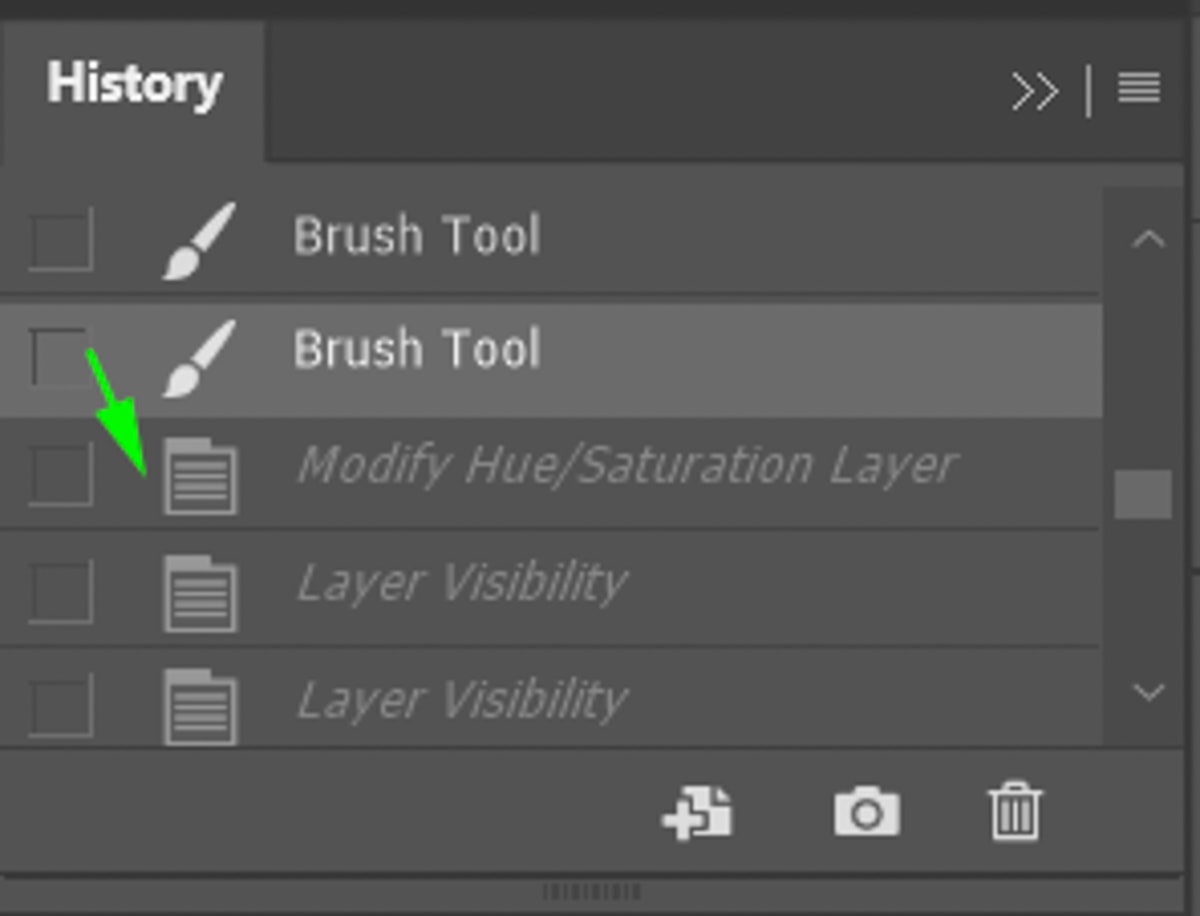 Photoshop's History Panel is a great tool that allows you even more control during the editing process. The history snapshot feature is especially handy for large projects that can sometimes require frequent revisions, which happens to the best of us.  While not commonly used to its full potential, the History Panel can save you time and energy during your Photoshop sessions.
Happy Editing!