The Ultimate Guide To Outdoor Adventure Photography
Outdoor adventure photography is one of the most exciting and breathtaking styles of photography out there. In a nutshell, adventure photos capture images of people doing awesome things in beautiful places. There is such a wide array of possibilities with this genre of photography, and it's accessible to just about anyone. You don't have to be climbing the highest peaks in the world to capture a great adventure. It could just be photos from a multi-day hike, an epic sunset from a mountain top, or a bike tour through your area. Whatever you quantify as an 'adventure' is enough to place your image in this genre of photography.
This guide will teach you some of the most important tips to make your outdoor adventure photography stand out from the crowd. Here you'll discover essential camera gear, and how to capture photos that make people wish they were there. Let's get started!
What Is Outdoor Adventure Photography?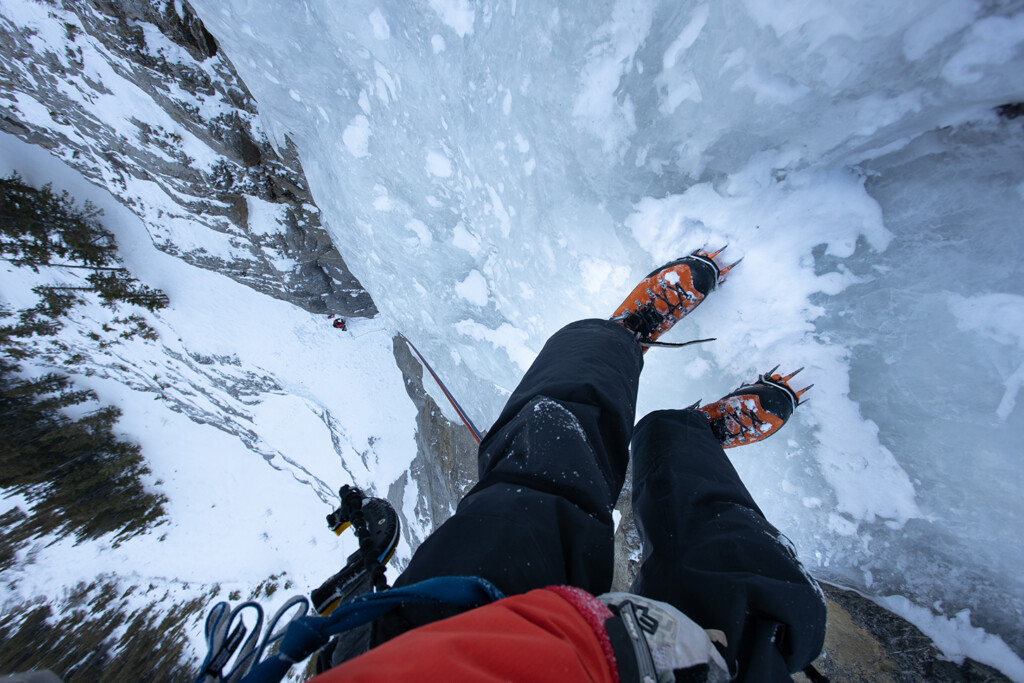 Outdoor adventure photography is a photography genre based around capturing human adventure in the outdoors. Whether that be ice climbing in sub-zero temps, hiking a challenging trail, or seeing a vista with a stunning view. This style is all about capturing the beauty of the outdoors and the adventure of the human spirit.
The unique draw and challenge to adventure photography is the fact it's always changing. The locations, conditions, and people will change with every photo you take and often relies on candid moments. This can pose a dynamic challenge for photographers who need to keep on their toes. That's why it's so important to be prepared for anything with this genre of photography.
Where To Go To Capture Adventure Photos?
The beauty of adventure photography is that you can take it anywhere! You don't need to fly across the world to have an adventure. Some of the most memorable and epic experiences I have had were within a few hours of home. Take a look at a map and see what parks you have near you. Every park is full of stunning waterfalls, mountains, and hundreds of kilometers worth of trail. There is truly an adventure waiting to be had in any direction. Wherever you go, choose an area that you've always wanted to explore. It's a lot more motivating when you're excited about where you're headed!
How To Get Started With Adventure Photography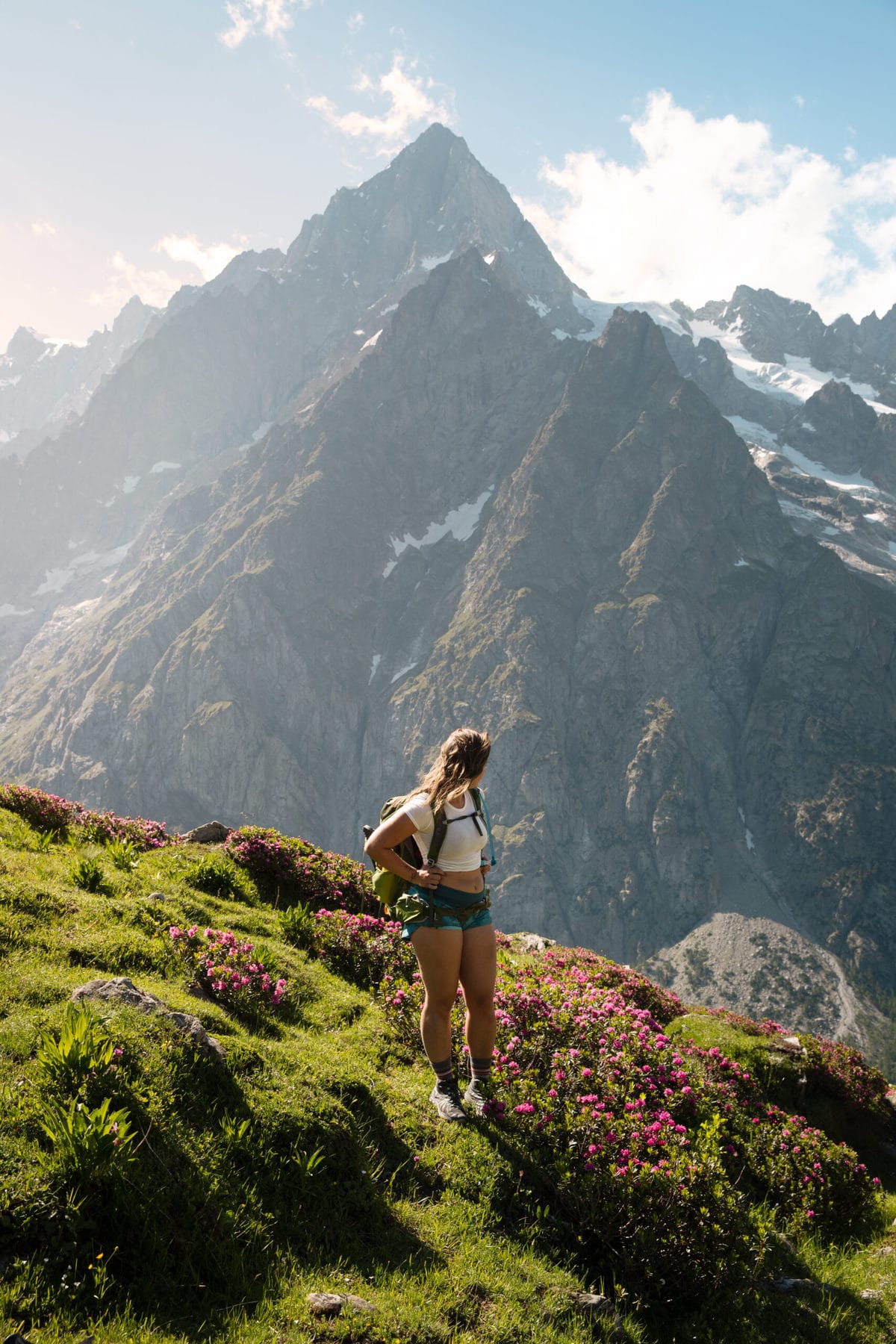 If you're reading this post, there's a good chance that you're already doing it. There isn't some specific starting ground to begin capturing adventure photos. However, there are a few essential things to consider as you start to refine your images. Let's go over a few tips to help you get started and pick a focus within the adventure photography niche.
#1. Get Outside And Explore
The most important aspect of getting started with outdoor adventure photography is to simply get out there. If you aren't actively seeking adventure, you'll have a hard time photographing it. There are so many ways to get outside with your camera. Whether that be kayaking, mountain biking, ski touring, rock climbing, hiking, or whatever else you can imagine! If it feels adventurous, you'll know you're in the right place.
#2. Choose An Activity You LOVE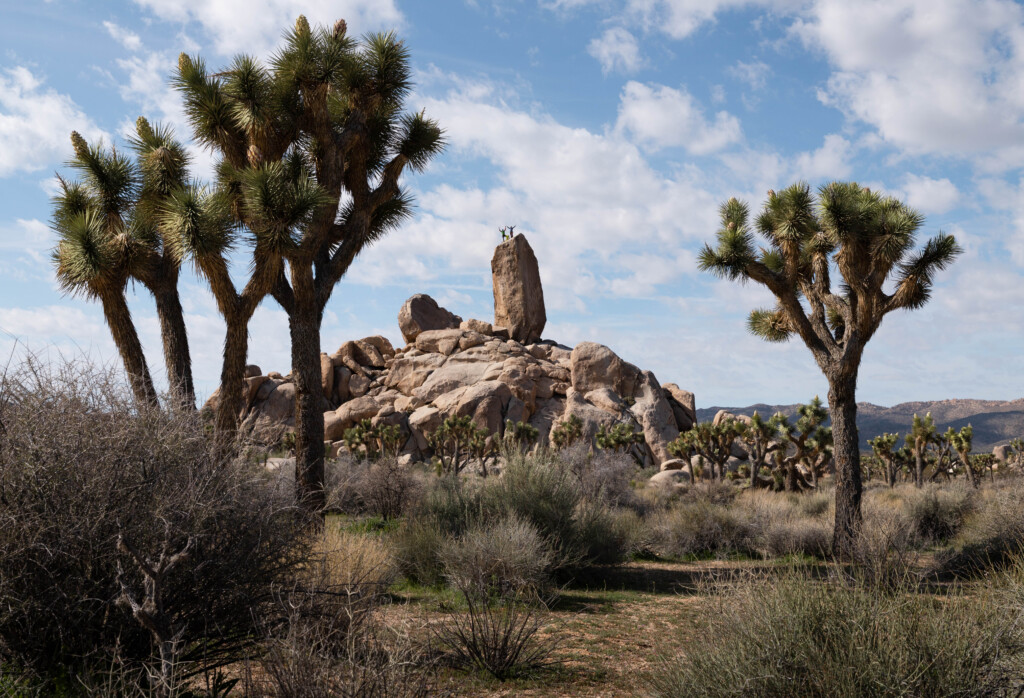 The truth is, not all adventures are labeled as 'fun' in the moment. A lot of the time, adventure photography requires a fair amount of type 2 fun. Type 2 fun means you'll probably endure a bit of suffering and discomfort in the moment, but you'll be glad you did it after the fact. It's a weird version of fun that becomes addicting and gets us back out there for more. That's why it's so important to find an activity you love. If you don't enjoy what you're photographing, that will only add to your misery later on. Instead, find an activity you can't get enough of and wish you could do every day. It could be a variety of activities or just one. Whatever it is, focus on it and photograph the heck out of it!
#3. Seek Out People Who Are Better Than You
When you first start taking outdoor adventure photos, there's a good chance you'll just photograph your friends. When I first started in climbing photography, I'd haul out some of my friends who had never climbed before just so I could practice. As great as your friends are for joining your efforts, it's worthwhile to seek out people who are better than you. These types of people will open up new possibilities around where you can photograph and access. If you are serious about taking adventure photos, you'll find someone worth shooting. If that someone happens to be your friend, then score!
#4. Keep In Good Shape
Outdoor adventure photography typically involves a lot of physical labor. You're not only taking part in a certain activity, but you're also lugging around your camera gear. Staying in shape is a huge aspect of being able to keep sharp and capture the images you want. Rather than feeling gassed after a long hike, you'll still have the energy and brainpower to find new photo ops. You don't have to be doing anything insane, but trying to run regularly is a big help. Even adding in basic bodyweight workouts a couple times a week will make a significant impact later on.
#5. Learn Relative Skills For A Specific Activity
If you want to tag along and shoot any great adventure, you're going to need to be proficient. Different outdoor disciplines require a variety of skills and basic understanding. If you want to capture the best images possible for certain activities, you'll need to brush up your knowledge. For example, if you're going to shoot rock climbing, you should become proficient at rope skills and anchor building. If you want to photograph backpacking, you should improve your packing skills and brush up on first aid. These are just a couple examples of situations where additional skills will make the shooting process smoother.
How To Meet New People To Photograph On Adventures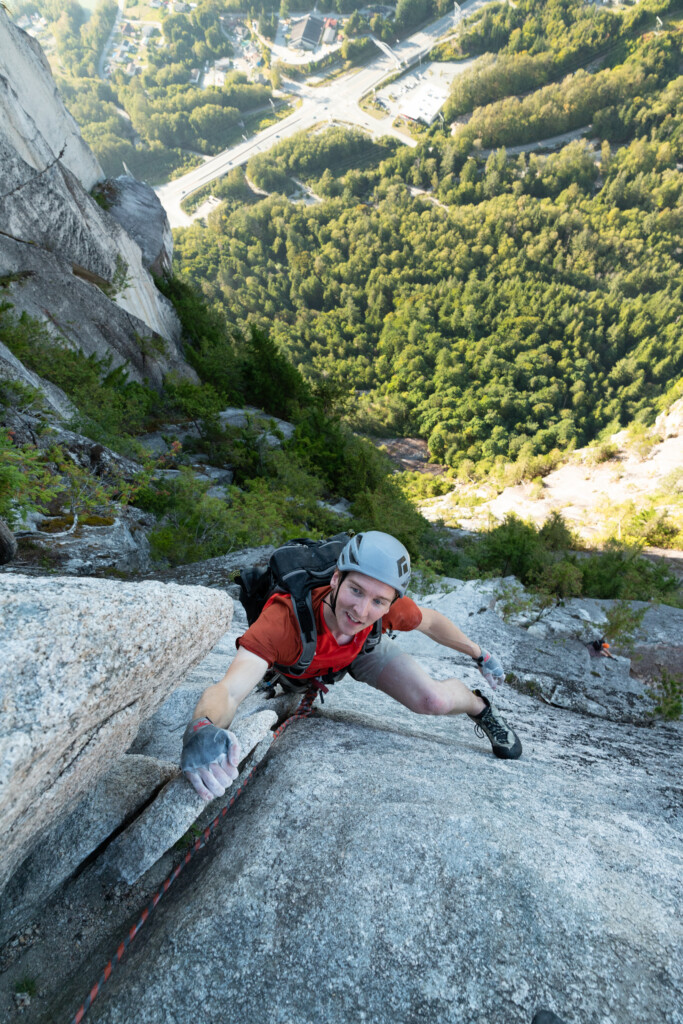 As mentioned in tip number three above, finding people better than you is a crucial part of adventure photography. If you want to have your photos stand out from the crowd, then they better be epic! The easiest way to achieve this is by meeting new people who are willing to go further than your friends. The trouble is, how the heck do you find these types of people? Let's go over a few ways you can connect with other people to photograph on adventures.
– Facebook Groups
Facebook groups are an incredibly valuable resource for all types of outdoor disciplines. From kayaking to backpacking to mountaineering and everything in between, there's a Facebook group. These groups are often made in relation to a specific area but are full of incredibly talented and passionate individuals. If you already have a decent portfolio and know your stuff, a post to one of these pages works wonders. This is actually the way I've met a lot of athletes over time in the outdoor world. I highly recommend it!
– Ask Your Friends Who They Know
Just asking someone you already know goes a long way. You'd be surprised what types of people you're only one degree of separation from. Ask anyone you know who loves to do any outdoor activity, and there's a good chance they know a local crusher which you'd want to photograph.
– Instagram DM
By using location tags or browsing different feature pages, you can find a ton of relatively unknown athletes to shoot. There are a ton of people who have a regular person job on the weekdays yet take part in mind-blowing adventures on the weekend. These are the types of people who are great to message as they love getting photos of themselves. It makes for the perfect symbiotic relationship! Send them a DM and introduce yourself to start a conversation. If your Instagram feeds sparks their interest, there's a super high chance you'll have scored someone new to photograph.
The Best Camera Gear For Adventure Photography
Since adventure photography is such a dynamic genre, choosing the right camera gear is essential. The gear you bring may vary depending on where you're going and for how long. You'll constantly face the choice of what you want to bring versus what you can actually bring. This section will help make the decisions easier to help streamline your next photography adventure.
#1. Choosing Your Camera Body
Of course, you may only own one camera body. In that case, it looks like the decision has been made for you! However, if you have some extra cash and are serious about adventure photography, here's what to consider.
– DSLR
DSLR cameras are a common option among many action sports photographers. The reason being is that this type of camera has better autofocus speeds, lens selection, and battery life. Although some of this has been changing in recent years with the rise of mirrorless, DSLR's still reign supreme. This type of camera lets you preview your images through the viewfinder without relying on an electronic viewfinder. This makes it substantially easier to frame your shots in low light compared to using an EVF. Lastly, there is a wider array of lenses built for DSLR bodies. This makes life a lot easier when choosing the right lens to bring. However, lens options are slowly leveling out with mirrorless over time.
With that said, DSLRs are much bulkier and heavier than mirrorless cameras. In situations where you're strapped for weight and space, they might not be the best option.
DSLR Pros:
Better Autofocus

Easier To Use In Low Light

Better Battery Life

More Lens Options
DSLR Cons:
Much Heavier Than Mirrorless Camera Bodies

Bulkier And Take Up Extra Room In Your Pack
– Mirrorless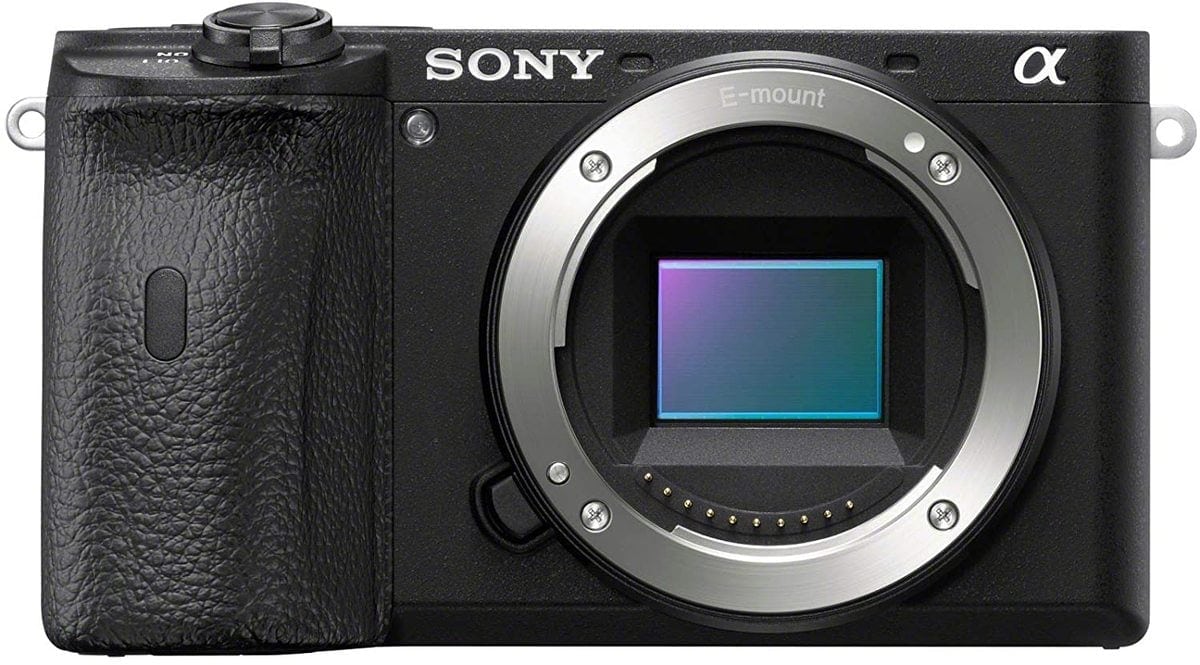 Mirrorless cameras have been getting more and more traction in recent years. These cameras are just as if not more capable than some DSLR cameras but in a smaller package. This is great for anyone who doesn't want to lug around a massive camera setup and likes to keep things lowkey. Since a mirrorless camera is entirely electronic, it is capable of capturing faster shutter speed and burst rates. This is a huge bonus when shooting action shots to ensure you never miss a moment! Additionally, mirrorless cameras typically perform better in video quality compared to their DSLR counterparts.
Mirrorless Pros:
Smaller And More Convenient Size

Lighter Weight

Better Shutter And Burst Capabilities

Improved Video Performance
Mirrorless Cons:
Less Lens Selection

Smaller Buttons And Features If You Have Bigger Hands

Only Uses An Electronic Viewfinder
– Action Camera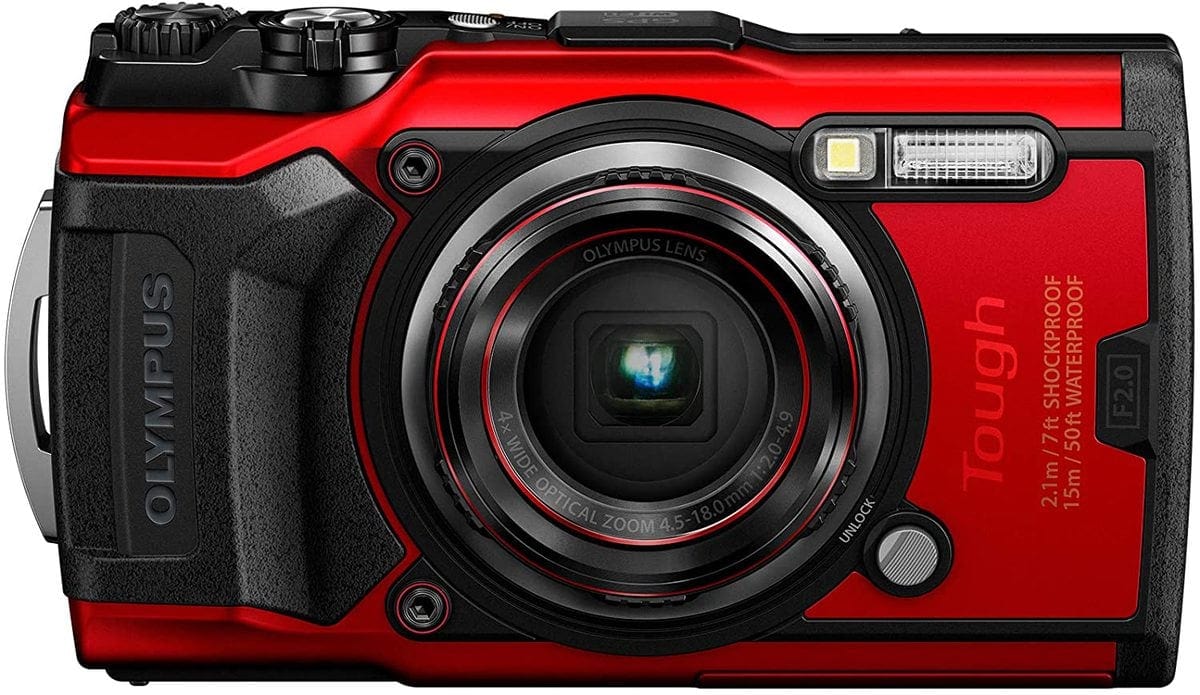 The last option you have when choosing a camera body for adventure photography is an action camera. Action cameras are the smallest and easiest to use compared to other options. These little cameras can still capture some pretty incredible images, but you have little control over the settings. These types of cameras are great for quick and easy shots anywhere you go. If space and weight are a problem, using an action camera will be your best answer.
Action Camera Pros:
Small And Uber Convenient

Easy To Use

Easy To Pack

Capable Enough To Get The Job Done
Action Camera Cons:
Little To No Control Over Camera Settings

Non-Interchangeable Lenses

Less Battery Life

Harder To Preview Images
5 Best Camera Bodies For Adventure Photography
To make your life easy, here's a list of the 5 best cameras for outdoor adventure photography. The cameras on this list vary in price and functionality, but each holds its own advantages. Here you'll discover the best camera options to suit your needs!
– Canon 5D MK IV
The Canon 5D MK IV is an absolute powerhouse camera for outdoor adventure photography. It's robust, weather-sealed, and can take just about anything you throw at it. This body is used by countless professionals in the outdoor industry and has absolutely superb image quality and focus abilities. The only drawback to this camera is its size and weight. Once you attach an L series lens to this body, you'll definitely feel the weight in your pack. If you're willing to put up with the added weight to gain more performance, then the Canon 5D MK IV is for you.
Canon 5D MK IV Specs:
30.4 MP full-frame CMOS sensor

Up to 7.0 frames per second continuous shooting speed

61-point AF system with 41 cross-points for expanded vertical coverage

ISO range 100-32000

4K video recording at 30p or 24p and in-camera still frame grab of 8.8MP images

Touch-screen LCD monitor

Shoots RAW or Jpeg
– Sony A7R III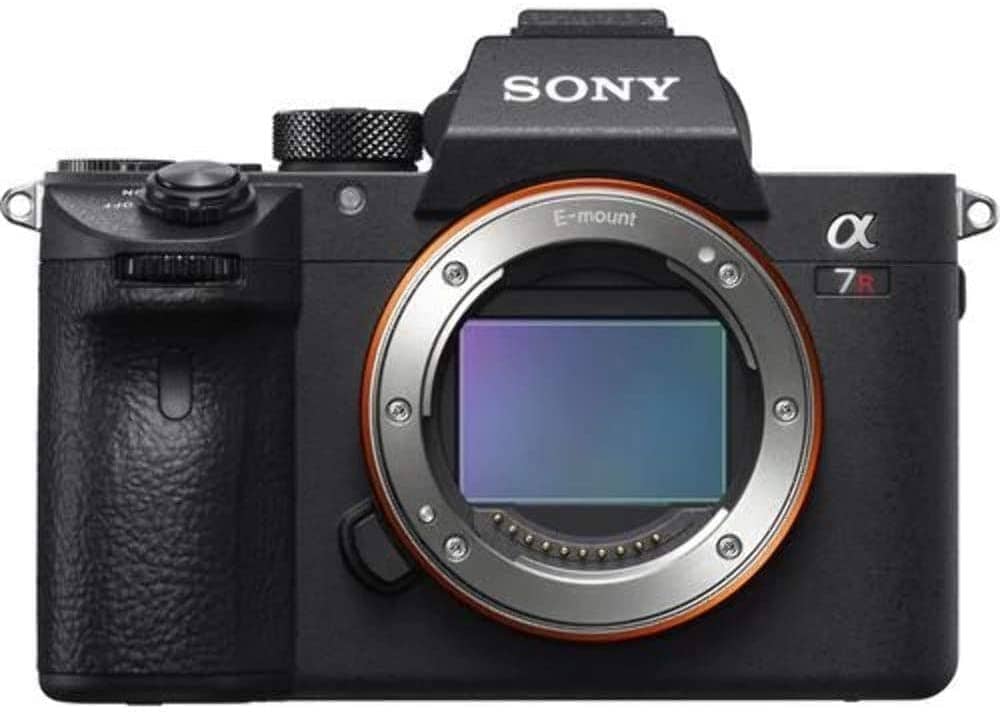 The Sony A7R III is known for its mind-blowing lowlight capabilities and shadow recovery. Although a mirrorless camera, this body equals out and even outshines some DSLR bodies. This camera is noticeably lighter than the Canon 5D and comes in a smaller package. This makes it an ideal choice for hiking while still maximizing image quality. If you don't mind using an EVF for all your photos, the Sony A7R III is another great camera for adventure photography.
Sony A7R III Specs:
42.4 MP full-frame sensor

Up to 10 frames per second continuous shooting speed

ISO range 100-32000

Silent Shooting Modes

1080p HD video shooting

Touch-screen LCD monitor

Shoots RAW or Jpeg
– Sony A6600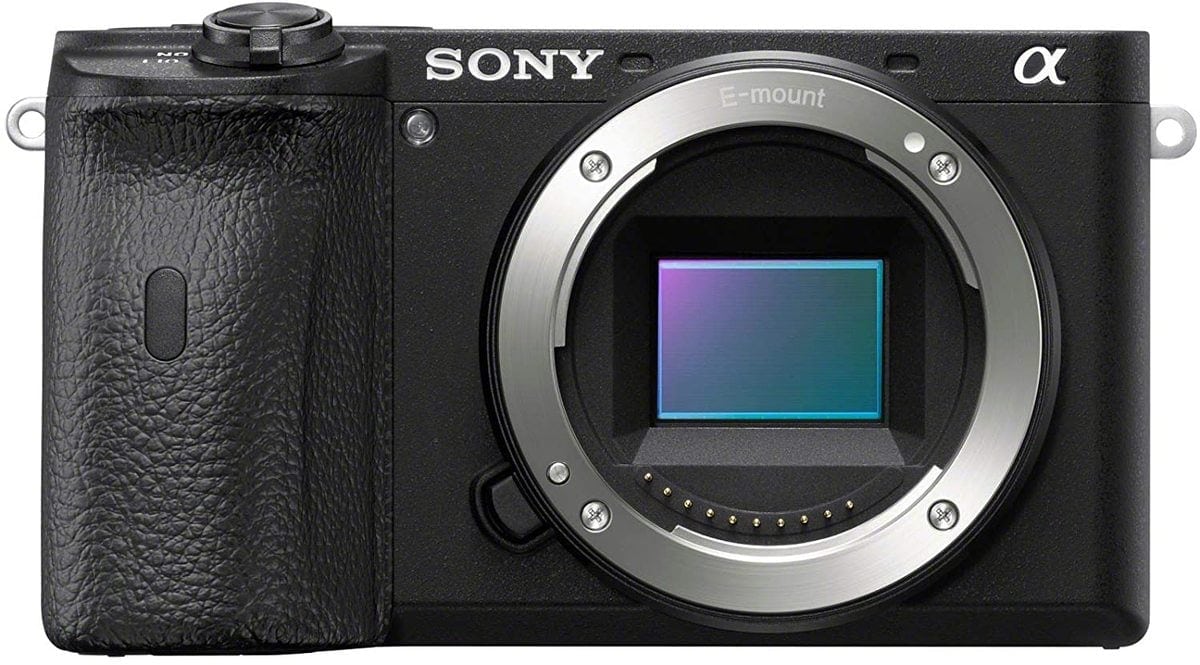 If you don't want to pay a top of the line price, but still want to capture great images, the Sony A6600 is the answer. This camera is more compact than the previous options yet is just as capable. The beauty of this camera is its tiny size. It's less than 5 inches wide and under 3 inches tall. You could literally fit this camera body in your pocket if you wanted to. Beyond its size, it has superior autofocus capabilities making it a great candidate for capturing action shots. If you want a more affordable camera that holds up against the top of the line bodies, this is a great option.
Sony A6600 Specs:
24.2 MP APS-C sensor

Up to 11 frames per second continuous shooting

Max ISO of 102400

4K video recording

Touch screen LCD Monitor

Shoots RAW or Jpeg
– Olympus TG-6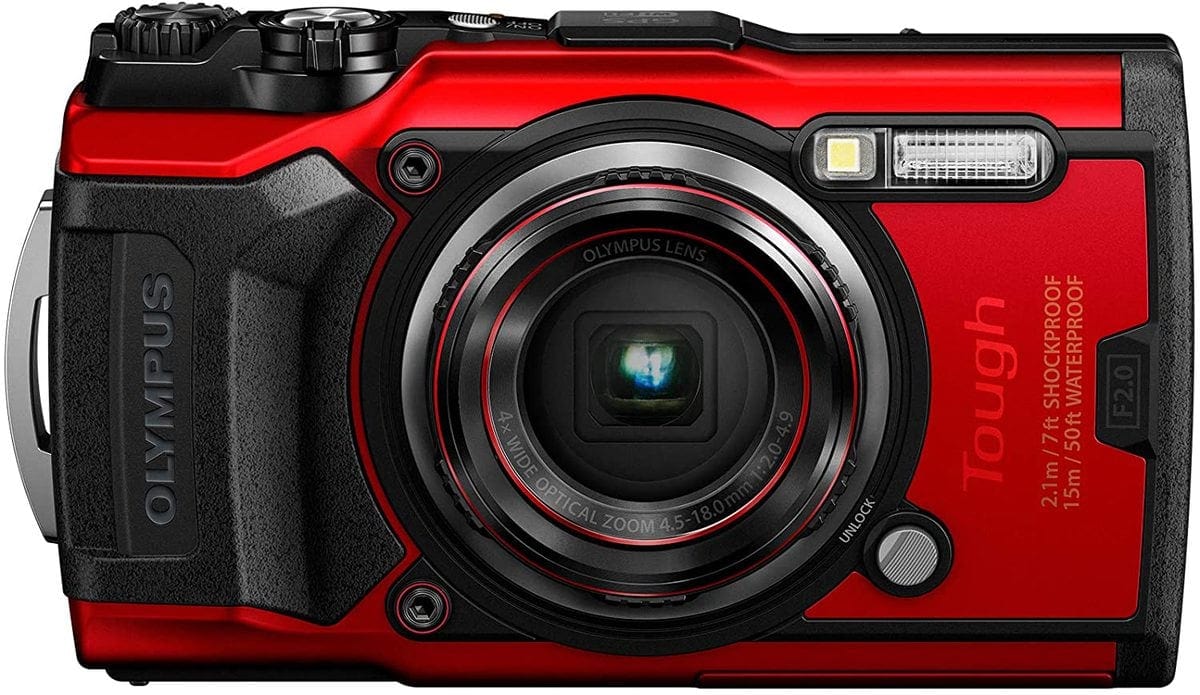 The Olympus TG-6 is the perfect camera if you intend to get wet. It's fully waterproof, dustproof, freezeproof, and shock-resistant, making it one of the more robust cameras in the list. Although the Olympus TG-6 doesn't have the same image quality as other options on the list, it still captures worthy images. The advantage being, you aren't limited as to where you can take it. If you plan to be in the water, in sub-zero temps, or just getting dirty, this camera is a great option. It's also super affordable, making it a great addition to whatever gear you already own!
Olympus TG-6 Specs:
12 MP micro four-thirds sensor

Waterproof up to 15 meters

Built-in F/2 lens

4K Video recording and 120FPS at 1080p

Dedicated underwater and macro shooting modes

Shoots RAW or Jpeg
– GoPro Hero 7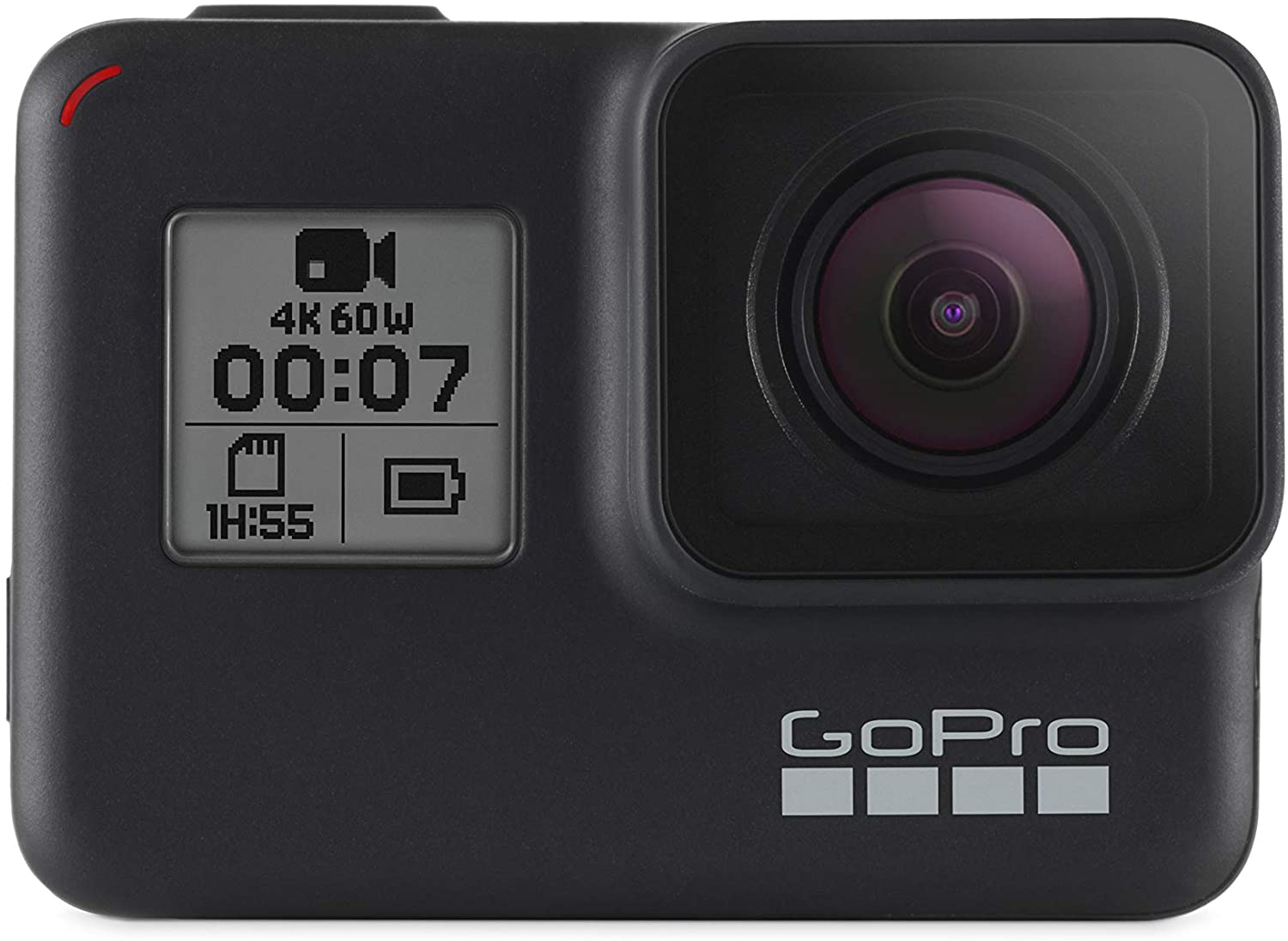 The GoPro Hero 7 is one of the latest editions to the GoPro lineup and is an excellent camera for adventure photography. This camera is a versatile tool used by just about everyone in the outdoors. It's small, easy to pack, and takes great quality images. It has a built-in wide-angle lens to capture all the action and minimal buttons, making it easy to use. If you aren't one who likes to deal with camera settings and additional buttons, the GoPro Hero 7 is ideal. Although this camera doesn't have as many setting options, it's a great all-rounder that you can take literally anywhere.
GoPro Hero 7 Specs:
12 MP CMOS Sensor

4K Video Recording

Waterproof up to 10 meters

Shoots RAW or Jpeg
#2. Choosing The Right Lens
After you've picked the camera body for your adventure, it's time to pick your lens. That is assuming your camera doesn't have a built-in lens of course. When you are packing for a big adventure you need to consider a few different things before you bring a lens. Let's break down the thought process behind choosing the best lens for your outdoor adventure photography.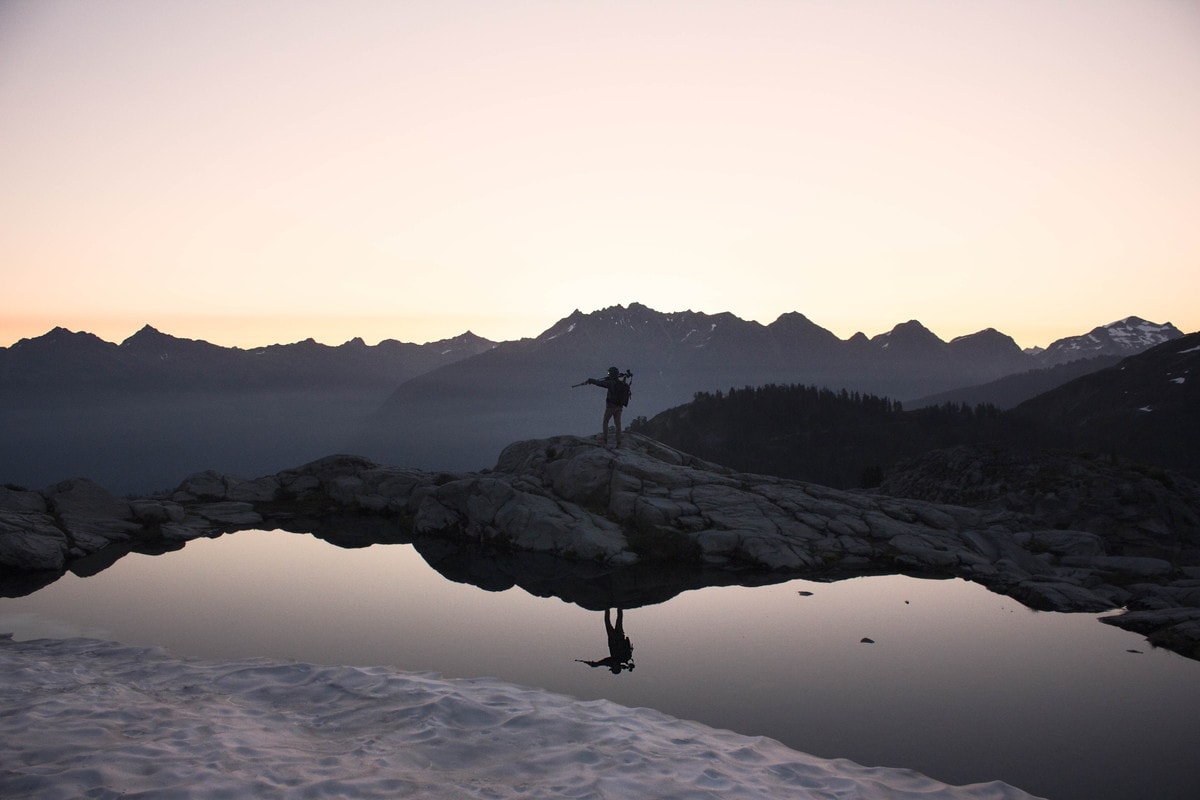 How To Choose The Best Lens For Your Adventure
In order to choose the best lens, you need to consider these few variables:
Weight & size

How often you'll use it

What focal lengths matter most
The first aspect is the weight and size of the lens. If you're going on a long hiking trip, you probably don't want to be bringing your 10lbs 500mm prime lens with you. You need to consider the packability of your lens and whether or not it will slow you down. Particularly when you are bringing multiple lenses, every ounce saved counts!
Secondly, and perhaps most importantly, you need to consider how often you'll use that lens. We all have that one lens we love, but don't use it all that often. Just because you have that awesome F/1.2 prime lens doesn't mean it'll be that useful on your trip. Consider the purpose a particular lens serves and the images it allows you to capture.
Now that leads me into the third point to consider which is focal length. Every place, person, or weather condition will require a different focal length. For example, you won't be using a long lens if the weather isn't great and you can't see through the fog. You might be really close to your subjects and won't have the ability to get far away. In that case, a wide-angle will do best. Depending on what and where you're shooting, certain lenses will serve better than others
5 Best Lenses For Outdoor Adventure Photography
When you are choosing a lens, you want something that is sharp, fast, and versatile. The more situations that you can use one lens, the less you'll have to pack! Here are 5 of the best lenses for outdoor adventure photography that will make getting the perfect shot feel easy.
– Canon EF 16-35mm F/2.8L MK III USM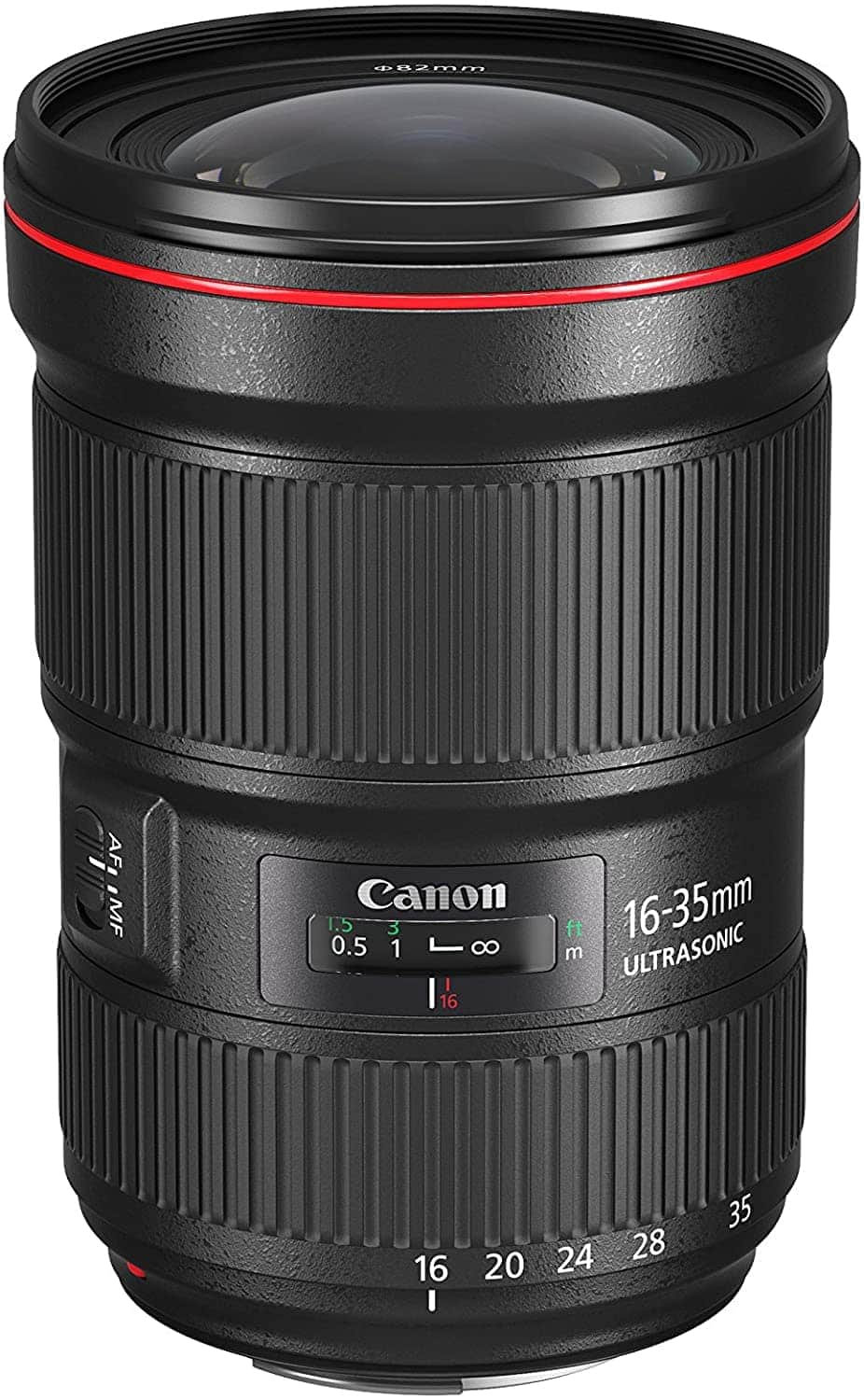 The Canon 16-35mm is one of the most versatile and robust lenses on the market. It has a completely weather-sealed body making it ready for any weather conditions. This lens boasts a fast aperture of F/2.8 making it perfect for low light shooting conditions. Additionally, it's focal range is perfectly suited in any situation that requires you to be close to your subjects. A cool feature about this lens is its specialized lens elements to reduce distortion and vignetting commonly found in wide-angles. This is an absolute top choice lens for any outdoor adventure photographer, assuming you have the budget.
Canon EF 16-35mm Specs:
Aperture: F/2.8

Focal Range: 16mm – 35mm

Weather-Sealed: YES

Weight: 1.74lbs
– Canon EF 24-70mm F/2.8L MK II USM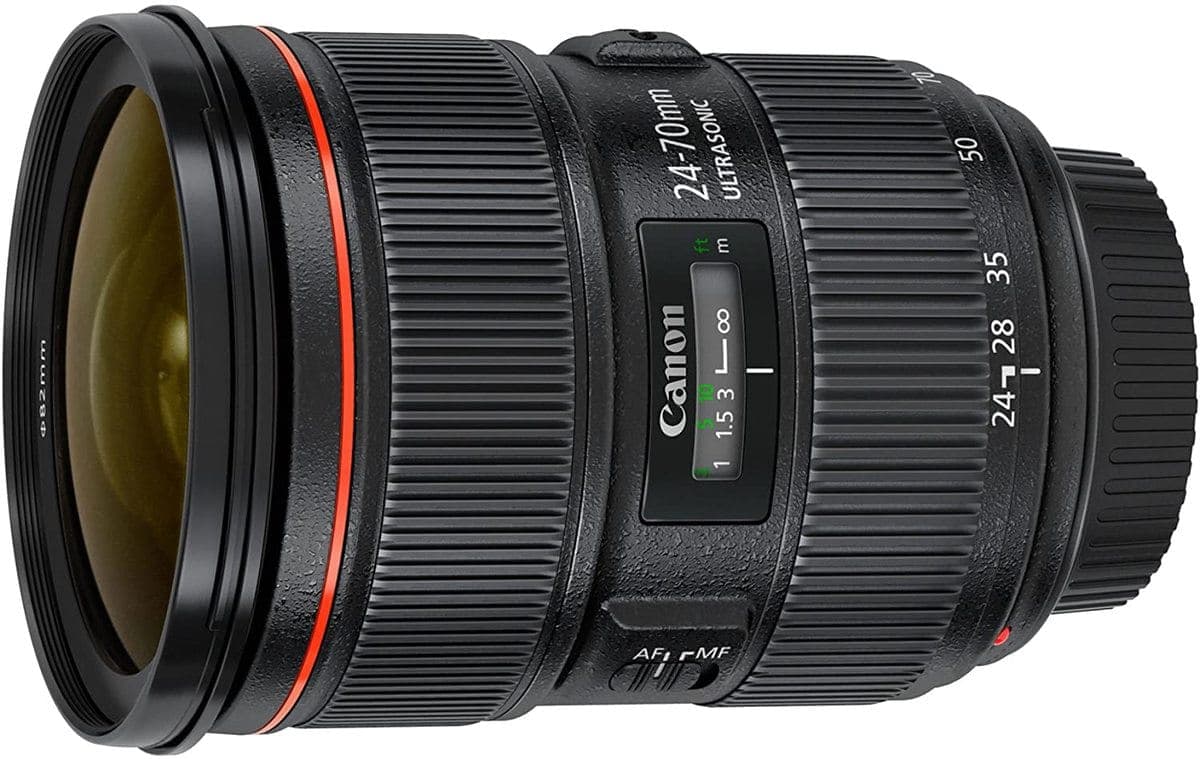 The Canon 24-70mm is the perfect all-in-one lens for outdoor adventure photography. It has the perfect focal range to suit just about any situation you find yourself in. With a wider aperture of F/2.8, it even performs exceptionally well in low light. With this lens in tow, you could completely forget about having to bring another option. In true canon L-series fashion, this lens enhances color and clarity better than other brands of lenses on the market. It even features a zoom lock to prevent it from extending while packed away or getting bumped. If you only could choose one lens to bring on your adventure, this should be your choice.
Canon EF 24-70mm Specs:
Aperture: F/2.8

Focal Range: 24mm – 70mm

Weather-Sealed: YES

Weight: 1.77lbs
– SIGMA 17-50MM F/2.8 EX DC OS HSM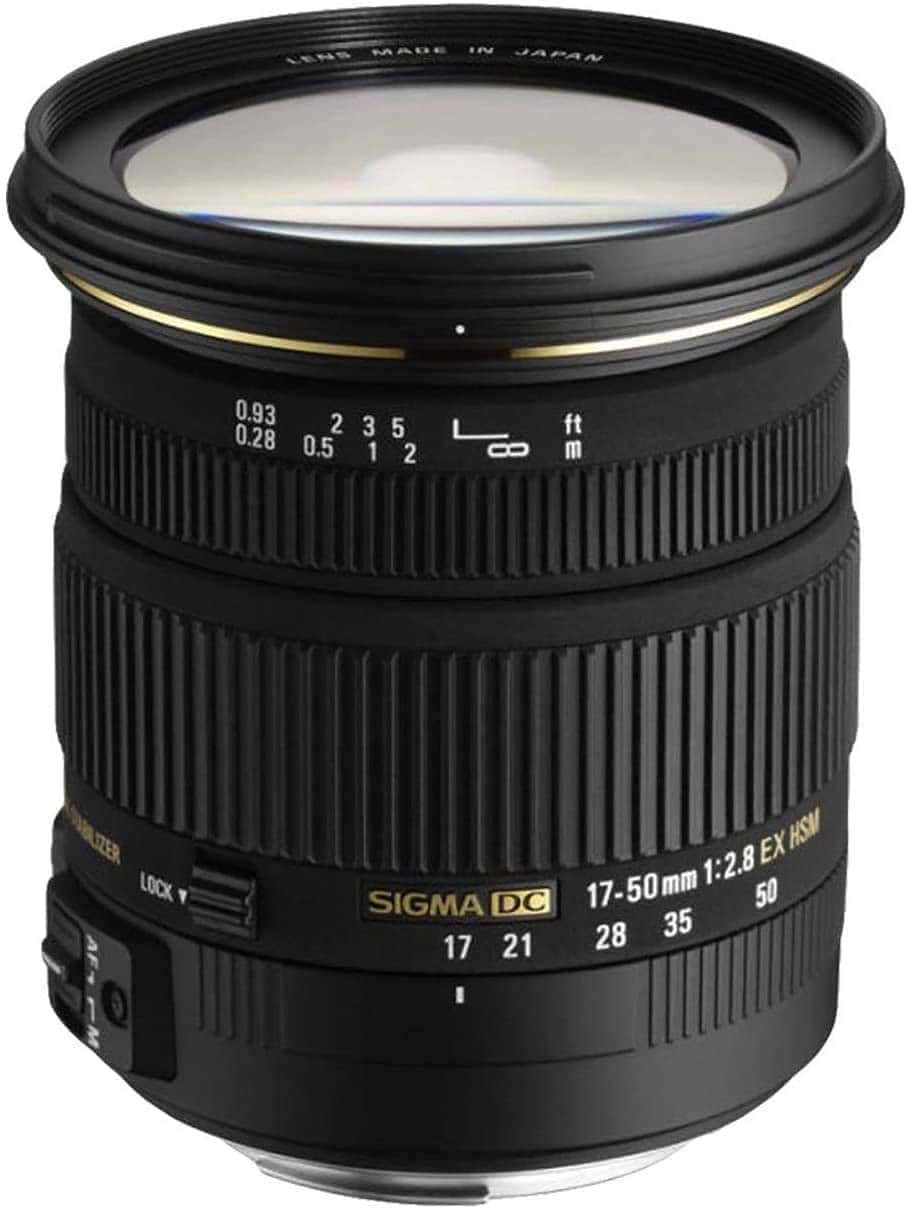 Now what if you want a capable lens, but you don't want to spend thousands on it? The Sigma 17-50mm lens is a great option for those wanting a versatile lens, without the cost. Since it's a third party lens company, you can purchase this lens to fit a variety of camera brands. With an aperture of F/2.8, this is a great lens for any lighting conditions you face. Similar to the Canon 24-70mm, this lens has an ideal focal range for general use on any adventure. If you're looking for a more affordable lens option that will still get the shot, this one is worth considering. However, keep in mind that this lens is not weather-sealed. So try to avoid spending too much time in the rain with this one!
Sigma 17-50mm Specs:
Aperture: F/2.8

Focal Range: 17mm – 50mm

Weather-Sealed: NO

Weight: 1.24lbs
– NIKON AF-P NIKKOR 70-300MM F/4.5-5.6E
The Nikon 70-300mm lens is one of the more affordable options for telephoto lenses. Its incredible zoom range allows you to get up close to anything, even from a long way away. This works perfectly in situations where you can't get close to your subjects. Because of the exceptional zoom range, you'll be able to capture more compression in your images. Lens compression is an easy trick to make any environment feel grander in the world of outdoor adventures. This lens has an aperture range of F4.5-5.6 meaning the widest aperture will change depending on the focal length. Since it has a variable aperture, this lens won't work great in low light. It is a bit of a specialty lens to pack with you but can provide a ton of value.
Nikon 70-300mm Specs:
Aperture: F/4.5-5.6

Focal Range: 70mm – 300mm

Weather-Sealed: YES

Weight: 0.91lbs
– Sigma 70-200mm f/2.8 DG OS HSM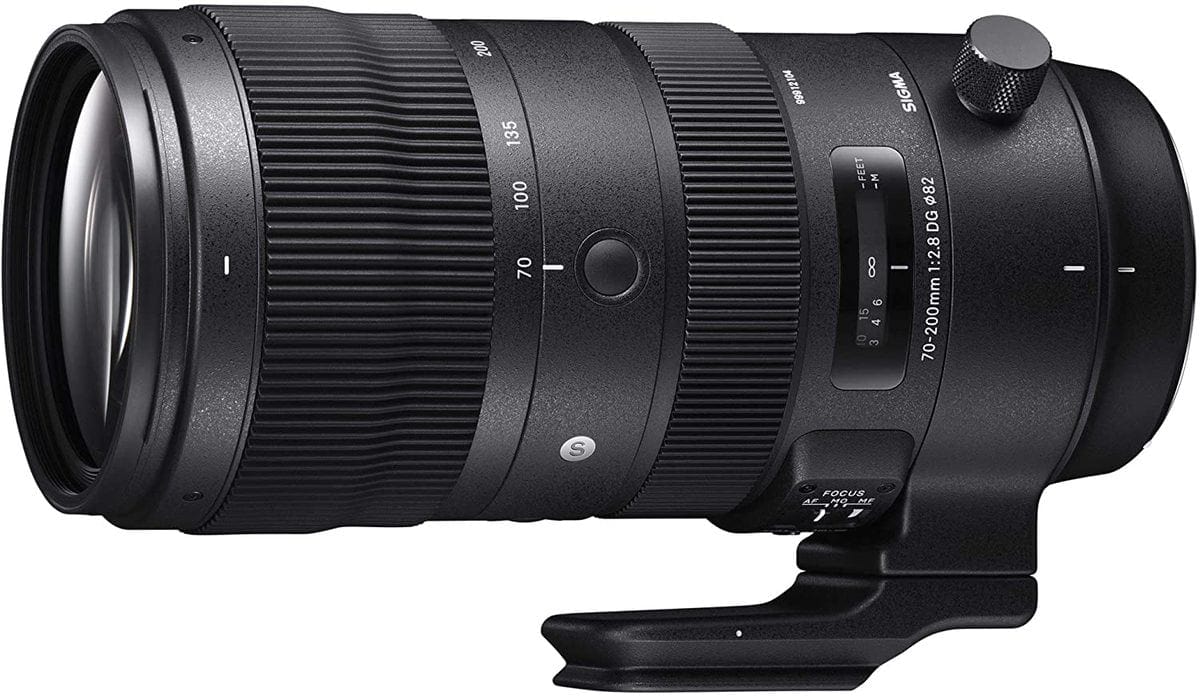 The Sigma 70-200mm lens is another great contender in the world of telephoto. It's not often that a telephoto with a wider aperture of F/2.8 still sits at a relatively affordable price tag. This lens outshines the Nikon 70-300mm in low light capabilities and overall versatility. However, this lens is quite heavy compared to other telephotos on that market. What you gain in low-light performance and price, you lose in packability and weight. Regardless, this is still a worthy lens for any outdoor adventure photographer.
Sigma 70-200mm Specs:
Aperture: F/2.8

Focal Range: 70mm – 200mm

Weather-Sealed: NO

Weight: 3.09lbs
#3. Must-Have Filters For Adventure Photography
Lens filters should be another important consideration before you head out on any trip. When you're photographing the outdoors, you never have control of the lighting or the elements. With a lens filter, you can take back more control of your exposure while protecting your camera. That's why using filters is so crucial in the world of outdoor adventure photography.
Since you will be likely shooting action and real-time moments, you don't have the time to capture long exposures. That's why ND filters aren't a necessary item on this gear list. To keep things streamlined, there are only two types of filters worth using for adventure photography. These filters are a UV filter and a polarizer.
UV Filters are a clear glass filter that mounts to the front of your lens. These filters have no effect on your photos but can protect your lens from scratches and scuffs. When you're dealing with big bags, harnessing, or any other additional gear, it's easy to bump your camera. Before you know it, you can end up with a permanent scratch on your glass that may affect your images. This can all be easily avoided with the help of a UV filter. These things cost less than $20 and can be the difference between ruining your gear or not. If you deal with a lot of equipment or keep your camera out all the time, a UV filter is a useful investment! I'd highly recommend checking out the Tiffen UV Filters if you're in need of one.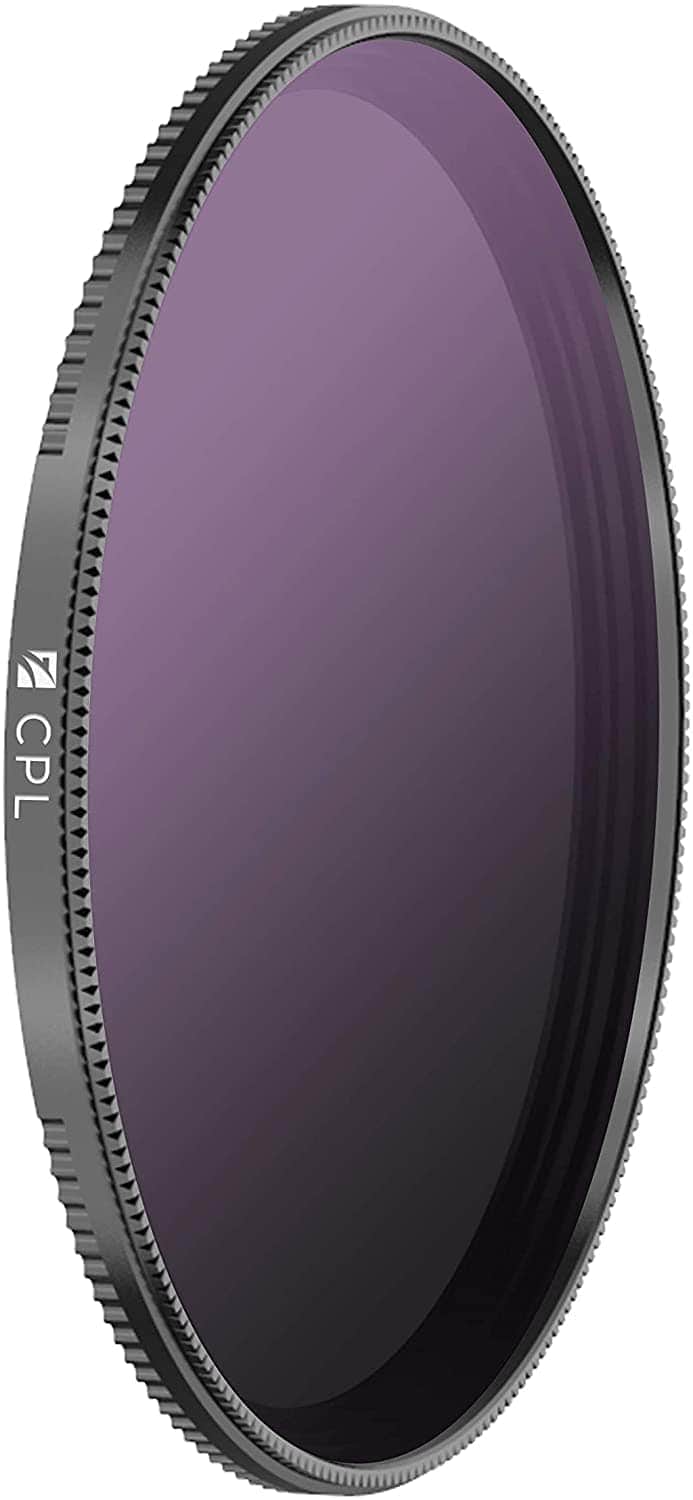 A polarizer is one of the most useful filters for any type of photographer. It works to improve the colors in your photos, reduce glare, eliminate highlights, and improve contrast. These are an easy way to make your photos look better straight out of camera. They also help to eliminate any distracting highlights and glare from your photo with ease. No matter what type of photography you typically shoot, a polarizing filter will be extremely valuable to you. Especially so when shooting outdoor adventure photography! One of my favorite polarizers to use is the Freewell Magnetic Polarizer since it's so easy to take on and off.
Learn More: What Does A Polarizer Do For Your Photography?
#4. Additional Gear For Outdoor Adventure Photography
Now besides the essentials of your camera, there are a few handy accessories to make any trip run smoother. Here's a list of some additional gear you may want to consider bringing.
– Kupton Waterproof Card Case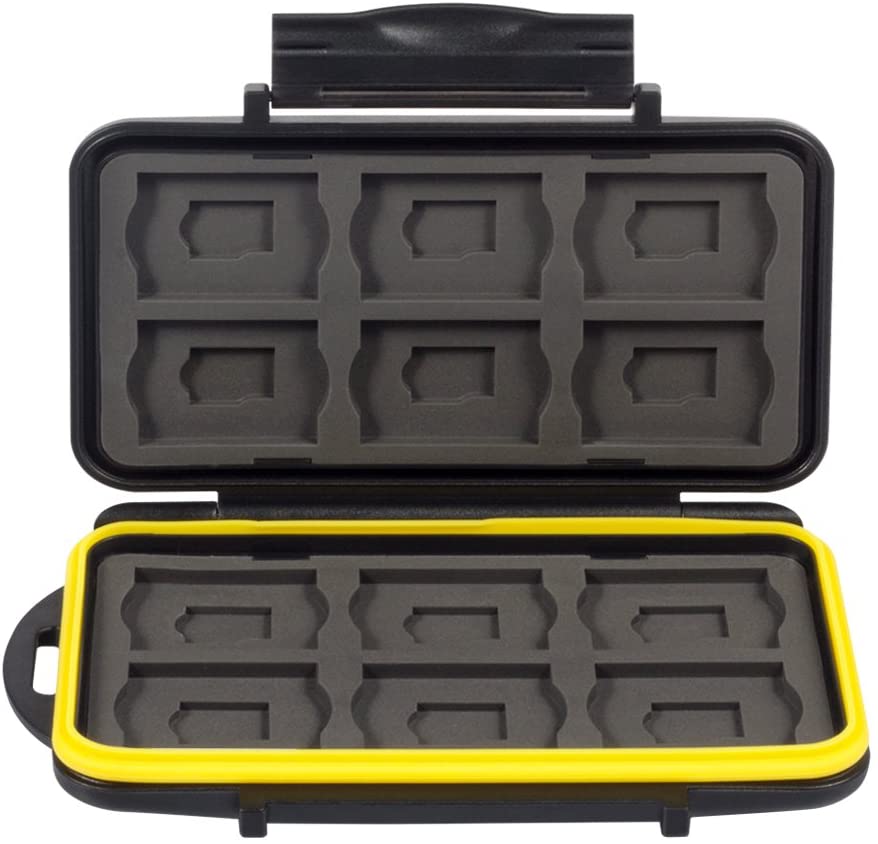 No matter what trip you're on, data management is super important. After all, if your memory cards get damaged, all your work will be for nothing. An easy way to keep all your cards safe is with the Kupton Waterproof Card Case. This case helps to put your mind as ease even if your bag gets completely soaked. It holds up to 12 SD or Micro-SD cards which is more than enough space for most photographers.
– Gnarbox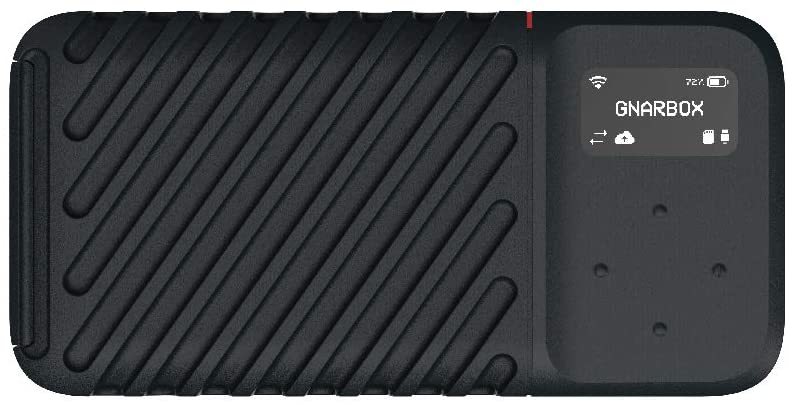 If you're planning a long trip away from power or reception, the Gnarbox is your best data management solution. This tool works as a portable storage device to back up your photos on a secure SSD drive. After importing, you can connect to your phone and cull through and rate images for later. This is an amazing option to keep your photos backed up if you plan to be away for a while.
– Tripods
Bringing a tripod along is a worthy option even if you don't plan to capture long exposures. They can be used to capture self-portraits, night photos, or stabilize your lens at longer focal lengths. There are two types of tripods that are most useful for outdoor adventure photographers. The first being a travel tripod, and the second being a bendy tripod.
A travel tripod is more robust and can hold more weight. They can extend to a variety of heights and are extremely lightweight considering their size. These tripods are great if you don't want to be limited by height and plan to use a heavier camera setup. A great travel tripod to start with is the ZOMEi M5 Lightweight Travel Tripod.
A bendy tripod is a better solution if you have a lighter camera and want something easy and packable. These tripods are extremely small and can be placed on just about any terrain. Since they have bendy legs, you can set them up in places like a tree or the edge of a rock. This type of tripod is best for self-portraits or time-lapses. My favorite bendy tripod for adventure photography is the Joby GorillaPod 3K Kit.
– Packing Additional Camera Batteries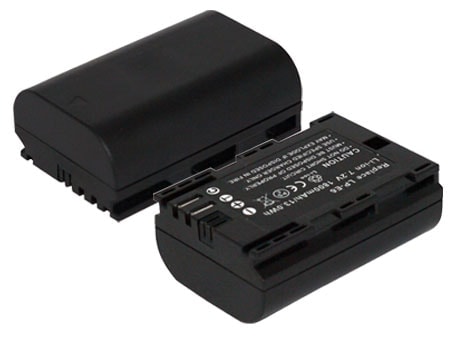 Taking photos is all fun and games until you run out of battery. If you are going to out for multiple days, it's important you have enough battery to last. Heck, even if you're just out for the day it's a good idea to pack more batteries. Always make sure to have at least two camera batteries in your bag. As the saying goes, one is none, so make sure you have a backup!
If you are on a long trip but don't want to take a handful of batteries with you, just try your best to conserve power. Remember to turn off your camera between uses and try to limit the time spent reviewing images. This will dramatically increase the life of a single battery charge!
Photo Tips To Improve Your Outdoor Adventure Photography
After all the planning and gear prep is complete, it's time to actually take some photos. In order to make your outdoor adventure images stand out, you'll want to implement a few tips.
1. Use Scale To Your Advantage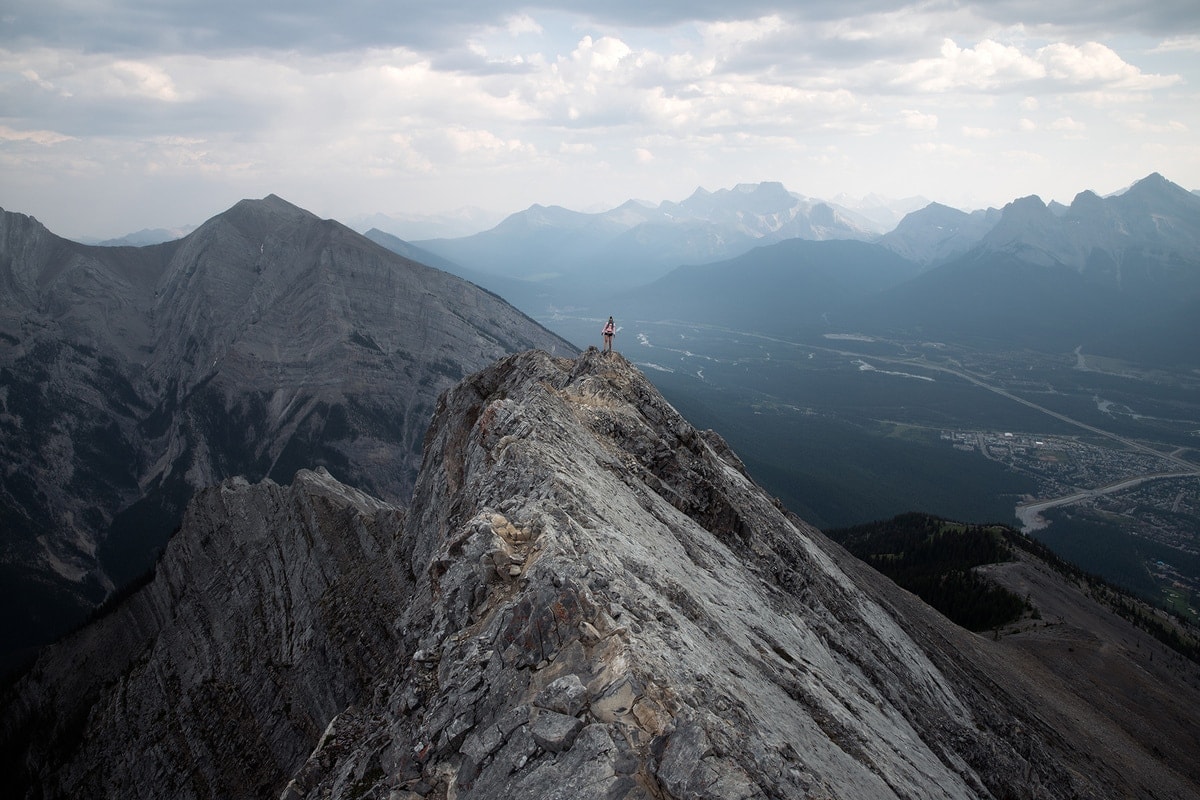 Whenever you get outside, it becomes immediately clear how small we really are. This size difference between humans and the environment can be extremely captivating and make for fantastic images. Whenever you can, leverage the size of your surroundings with your subject. A tiny person in a big world makes your image feel more breathtaking and allows your audience to imagine themselves there. It's also hard to show the scale of something without a point of reference to associate with. That's why adding a person into your frame is an easy way to show scale and improve your outdoor adventure photos.
2. Get Up Close And Personal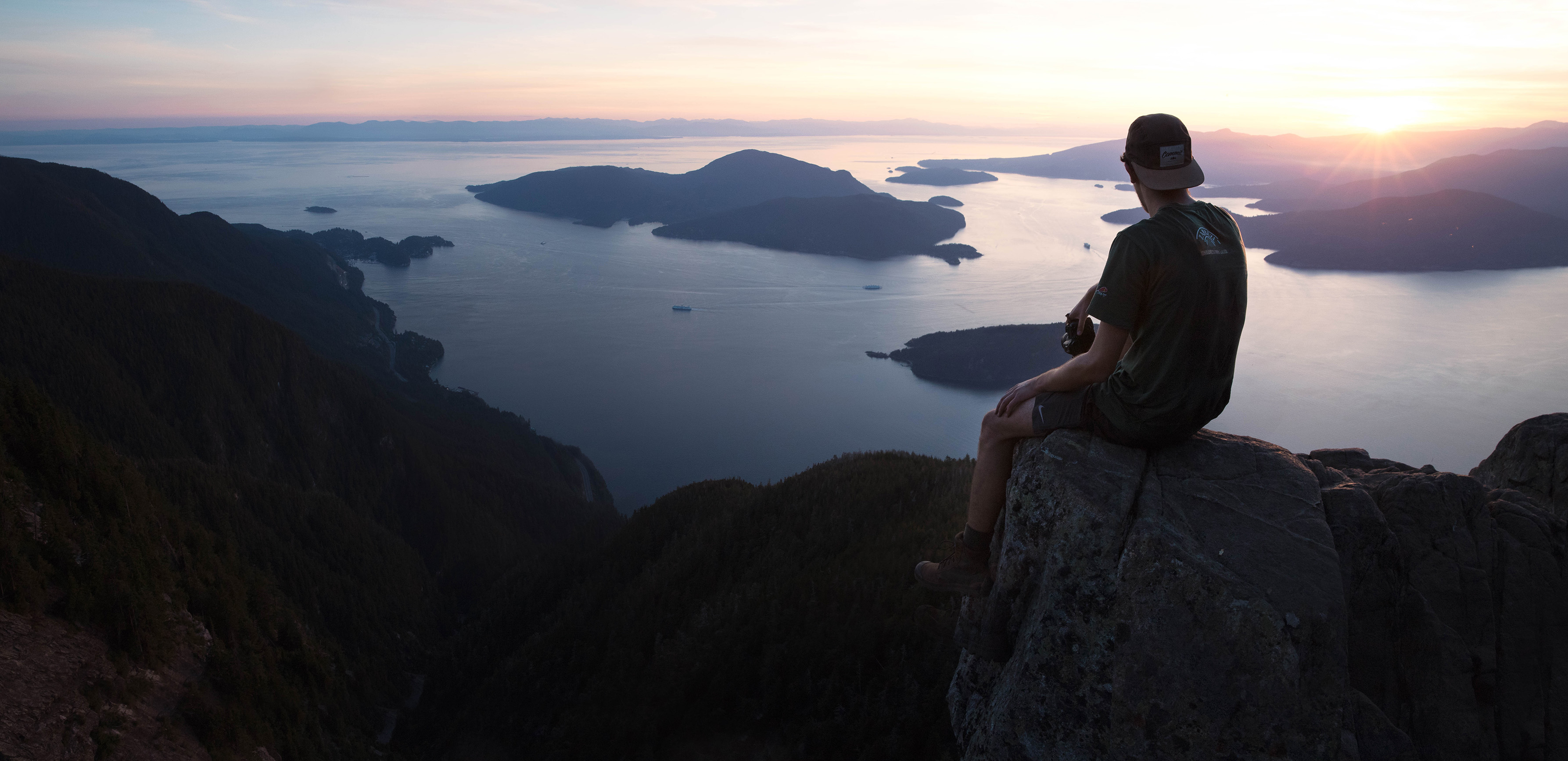 If you're shooting an athlete, make sure to seize any opportunity you can to get up close and personal. Capturing images when you're right alongside someone is an easier way to convey more emotion into your photo. It also adds a unique perspective most people never get to see and is a great place to capture candid photos.
3. Tell A Story With Your Images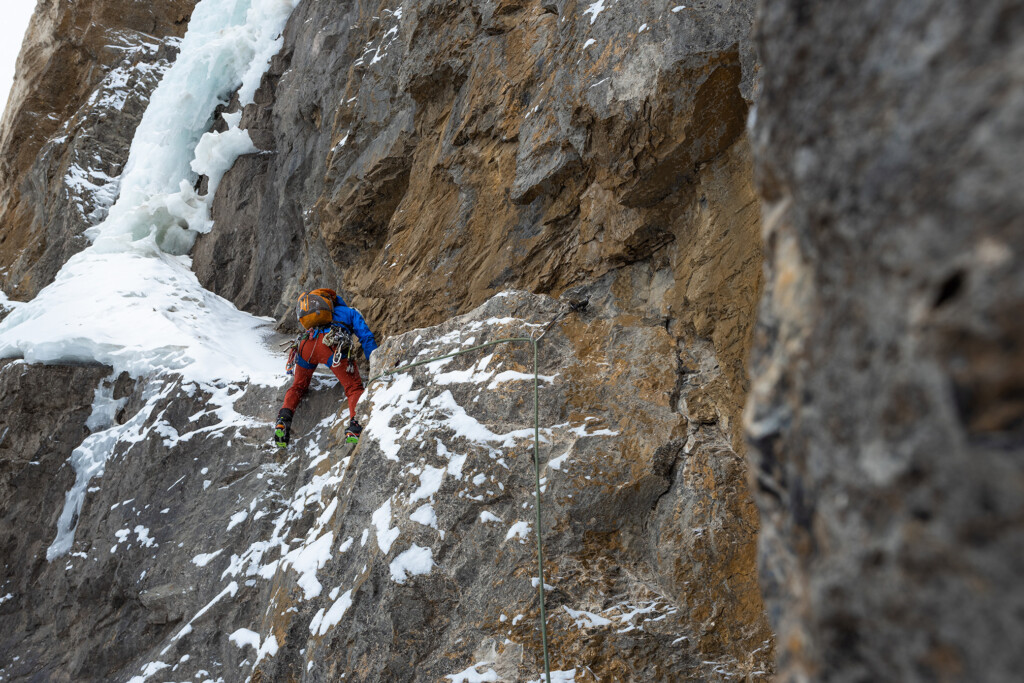 Sure a beautiful vista is nice to look at, but what's the point? The best outdoor adventure photography showcases a story, emotion, or thought when you see the photo. Rather than just capturing something without context, aim to capture real moments as they unfold. For example, rather than just photographing someone standing near a waterfall, capture the group hiking past. Rather than shooting your friend pulling their kayak onto the beach, get further away and show more of where they are. These little changes to your framing can totally change the mood and feel of your images. When it comes to great outdoor adventure photos, the story has the greatest impact.
4. Look For Candid Moments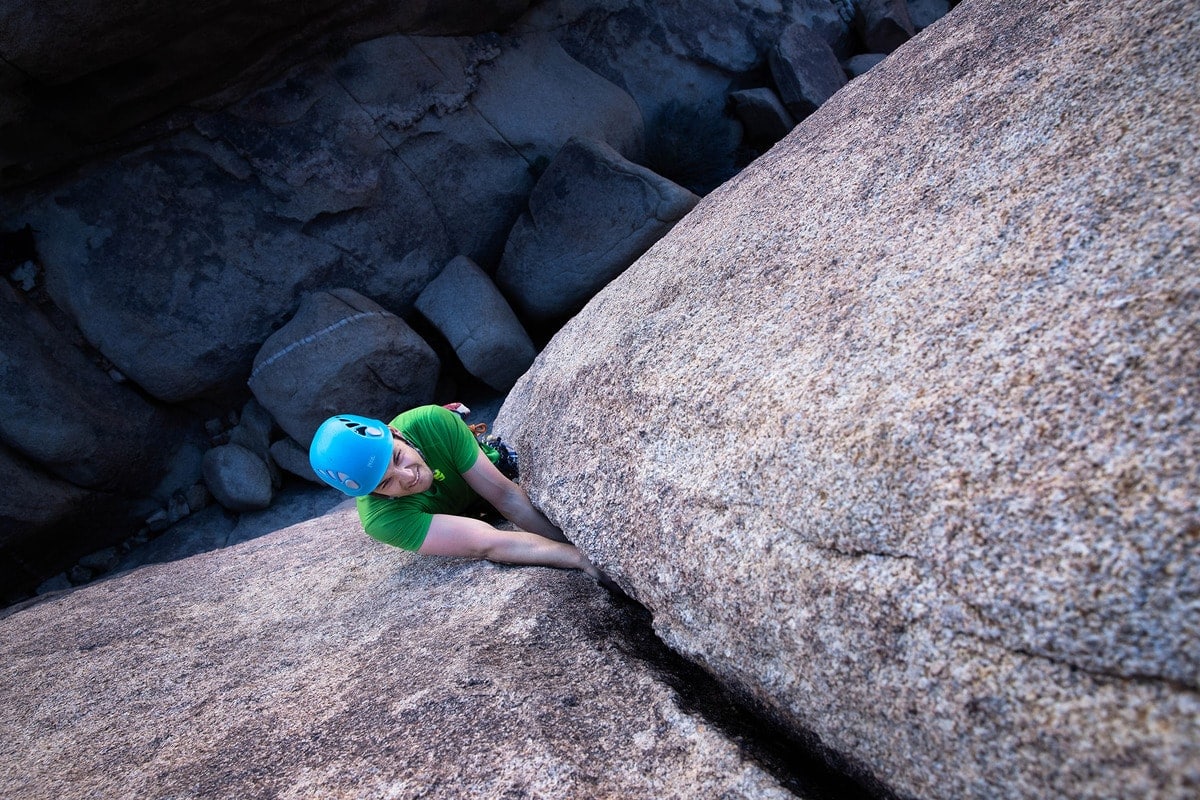 Candid moments are the most valuable times to snap a photo and further the story. Moments of someone suffering from a long hike, enjoying the sunshine on an afternoon paddle, or just looking exhausted by the campfire. These moments are the ones where your photo will perfectly capture what it felt like to be there. Candid moments are happening all the time, so make sure to have your camera out and be ready for anything!
5. Challenge Yourself To Find A More Unique Vantage Point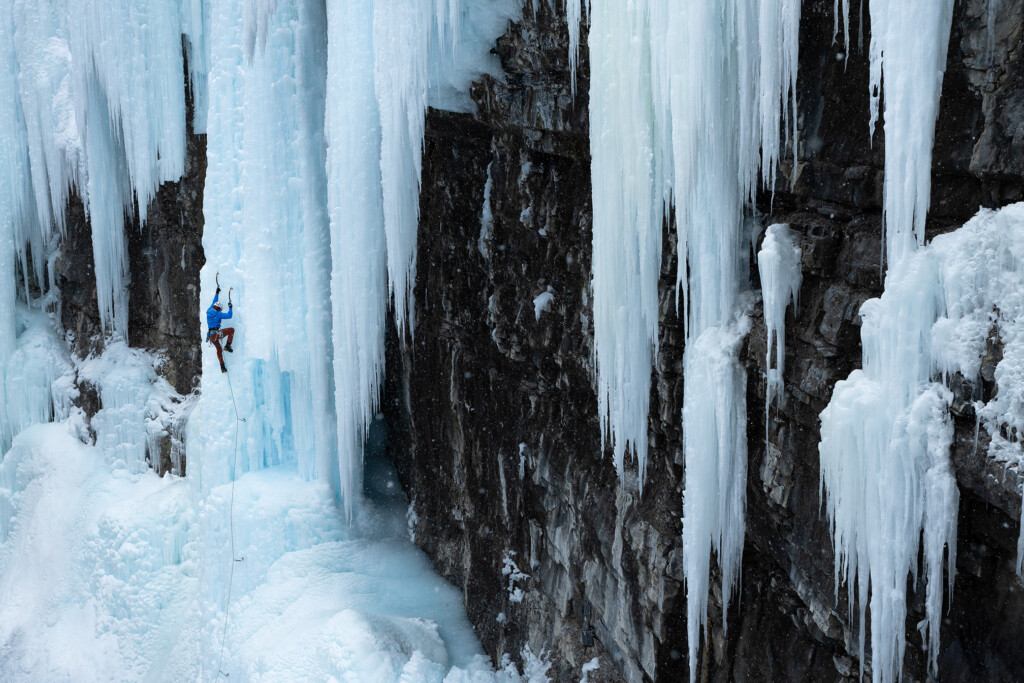 It's all too common for people to get to a certain spot and think, "hey this looks pretty good, I'll grab a photo here!". Many don't consider what other options they have. Before you settle on what photo you want to take, look around you. Take notice of any other perspectives that might offer a more compelling view of what you want to capture. Becoming aware of your options can help you make a more confident decision as to where the best shot is.
Conclusion
Outdoor adventure photography is a highly addictive, fun, and challenging style of photography. It will take you to places you never knew existed, and form stories you'll remember for years to come. By improving how you capture your outdoor adventure photos, you can better share the moments you experience.
There are so many people who love capturing this genre of photography so it can be challenging to stand out. However, it's by no means impossible. Chase after activities and adventures that mean something to you and get you excited. When you love what you're capturing, it will show through your images.
If you know someone who wants to learn more about outdoor adventure photography, be sure to share this post with them. By sharing you help support this blog and the creation of more content in the future!
If you want more photography tips and tutorials, be sure to subscribe to my weekly newsletter for more.