My Favorite Lens Filters
Lens filters are one of my favorite camera accessories to buy. Unlike other pieces of photography gear, they are comparatively inexpensive yet can totally transform your photos. Over the years I've bought, tried, and reviewed countless lens filters, but now I've finally settled on some of my favorites.
Here are my top 3 lens filter picks:
Freewell Magnetic Polarizer – This filter doesn't mess around. It's easy to use and can be taken on and off in milliseconds.
NiSi ND64 + CPL Filter – I love using ND filters for long exposures but tend to always stack a polarizer with it. This filter does both for you! The ultimate win-win
B+W UV Filter – One of the toughest, sharpest, and best UV filters I have ever owned.
What Kind Of Filter Should You Buy First?
If you're just getting into the world of lens filters, the very first place to start is with UV filters. These clear filters have no effect on your photos, but serve a far greater purpose: they protect your lens.
Try to think of UV filters as a secondary layer of glass to protect your lens from the world around it. If you accidentally hit your lens with something while taking photos, it's a lot better to damage a cheap filter than your expensive lens. UV filters start at around $10 and go up in price to the $150 range. Since they're one of the cheapest and most useful filters for any level of photographer, I always recommend UV filters as your first purchase. If you have the money, make sure to get a UV filter to protect all your lenses!
The UV filter I love and use is called the B+W UV Filter (click here to find it on Amazon) which sits at a mid-range price of $60. In terms of quality, it's worth every penny. Although it might seem like UV filters are all the same, there is a big difference in coating and image quality between filters. Depending on how a UV filter is coated, you'll get varying results with light transmission, ghosting, and scratch resistance.
I would highly suggest spending the extra money and buying a nanocoated UV filter. This type of coating completely cuts out reflection so you can shoot into direct light without any noticeable difference. With a multi-coat or non-coated filters, it's near impossible to keep ghosting at bay.
If you'd like to know more about how coatings work and what goes into a great UV filter, be sure to check out this article.
What's The Best Everyday Lens Filter To Use?
The challenging part about lens filters is that some are more useful in particular genres of photography. For example, a landscape photographer gets lots of use out of an ND filter since it helps to capture long exposures. For a portrait photographer, an ND filter doesn't offer as much value since they'll rarely want a slow shutter speed. After experimenting with just about every genre of photography out there, I've finally settled on one filter that I always carry in my bag.
A polarizer.
A polarizing filter helps to cut down reflections and block glare from appearing in your photos. Now you might be thinking that this would only be useful if you're shooting a window or a glass object, but that's not the case! There can be glare and reflection coming off of just about any object. From leaves to clouds, to skin, to rocks, and everything else in between.
So what's the big deal about glare you ask? Well, in short, it takes away from the color of an object. Rather than seeing the vivid color of something, glare washes it out and turns the color into a washed highlight. With the help of a polarizer, you can eliminate this to capture more color and contrast in your photos.
Regardless of what type of photos you take, a polarizer always proves useful. The only trouble is that a traditional threaded filter takes time to screw on and off your lens.
And the reality is, there are some situations where you don't want to use the polarizer.
So rather than having to futz around with the threads, I bought a magnetic polarizer and haven't looked back since. Since it's so fast to snap on and off your lens, it's incredibly versatile. If you decide you don't want the polarizer for a shot, just pull it off and keep shooting like nothing ever happened. I use the Freewell Magnetic Polarizer and have no complaints about it.
To give you a better look at this filter in action, I made a review of this magnetic filter system. Now if you're like me and worried about the "security" of a magnetic lens filter, this review will put your fears to bed. I took this system rock climbing for the ultimate do or die test of their secureness.
The Best ND Filters To Buy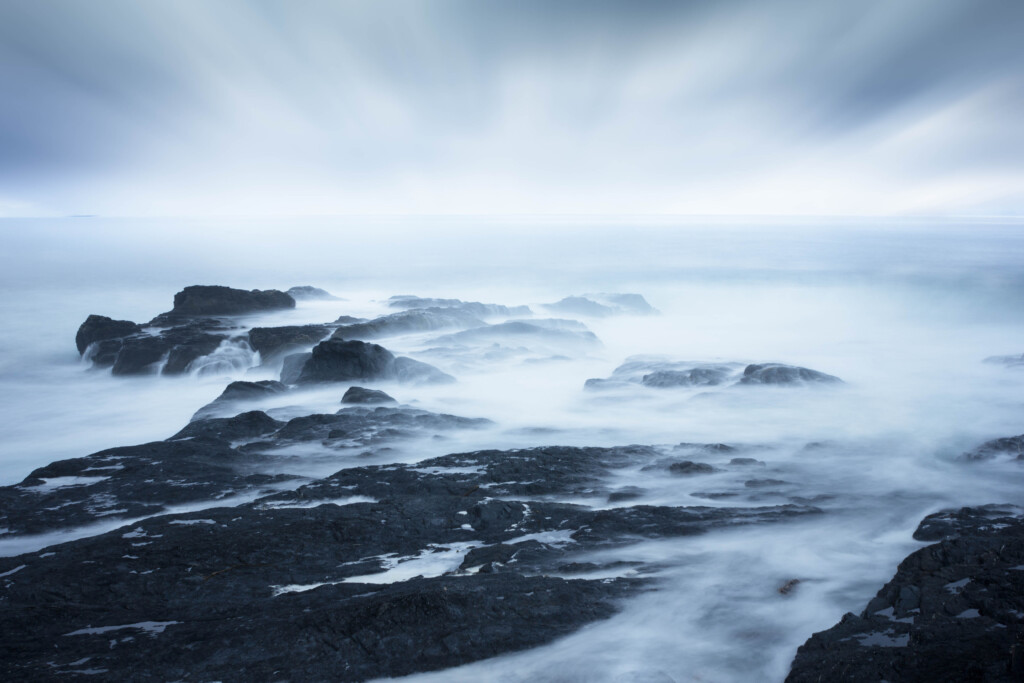 There is an overwhelming number of ND filters out there, but there is only a handful that I've come to love. ND filters (aka Neutral Density Filters) are like sunglasses for your lens and help to darken your photo. By giving you a darker exposure, you can compensate by using a slower shutter speed. The result is the ability to capture long exposure images in a variety of lighting conditions and capture beautiful fine-art styled photos with ease.
The big problem with ND filters is color cast. This is the hue that your photos take on when you use a particular filter. In most cases, the darker the ND the more color cast there will be. Luckily this can be solved in post, but it's nice to find a filter without much color cast from the get-go.
As you've recently discovered my guilty pleasure for polarizers, it's only fitting that my favorite ND filter is an ND and polarizer combo. The NiSi ND64 + CPL (Circular Polarizer) is a 6-stop ND filter which is ideal for all kinds of lighting environments. With this filter, you can easily capture long exposures at midday or use it in low light without needing heinously long 5 minute exposures.
The reason the built-in polarizer is so valuable is that it helps to bring more color and life into every long exposure you take. Since ND filters are often used for landscape photography, rich colors and dynamic contrast is always something you'll be after. With an ND + CPL combo filter, you can capture more vibrance without needing to deal with stacking filters. It's a win-win.
You can see this filter in action in a review I made for the NiSi filter system:
My Favorite Lens Filters For Photography
Now let's go over each of the filters I recommend and discuss some additional lens filters worth your attention.
– UV Filters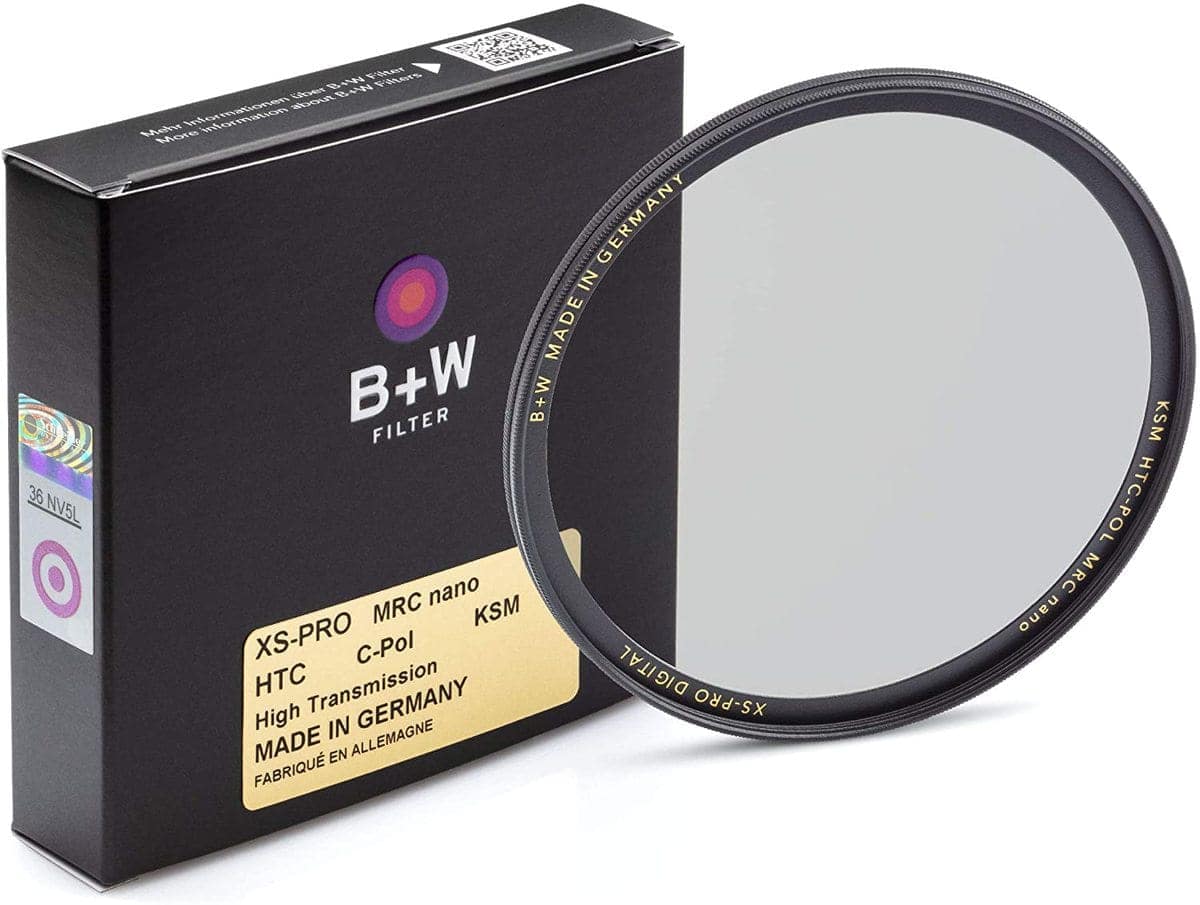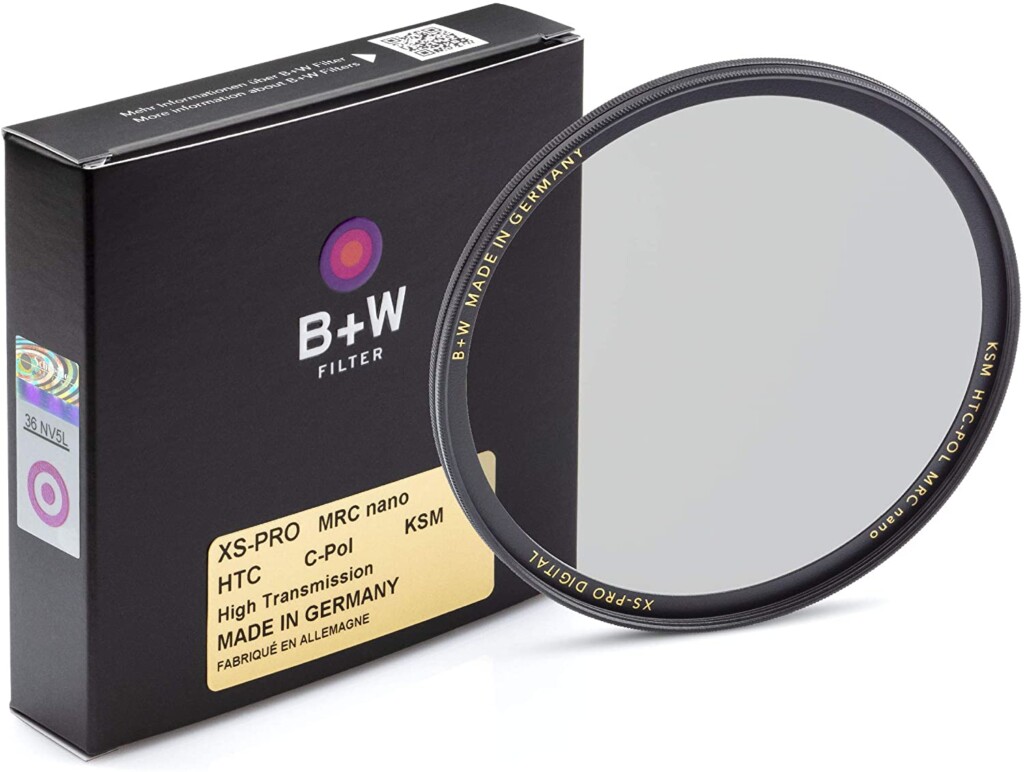 For the price, there are not many nanocoated filters that come this cheap. I've taken the B+W UV Filter (click here to check price on Amazon) filter on countless trips and it's seen its fair share of rough encounters. From rock climbing gear hitting it, to accidental bumps, and one unfortunate tumble, it's still held up well. I've never had a UV filter that I don't even notice that it's there. The image quality is top-notch and I've never had problems with ghosting, even when shooting straight into the sun. I can't recommend this UV filter enough!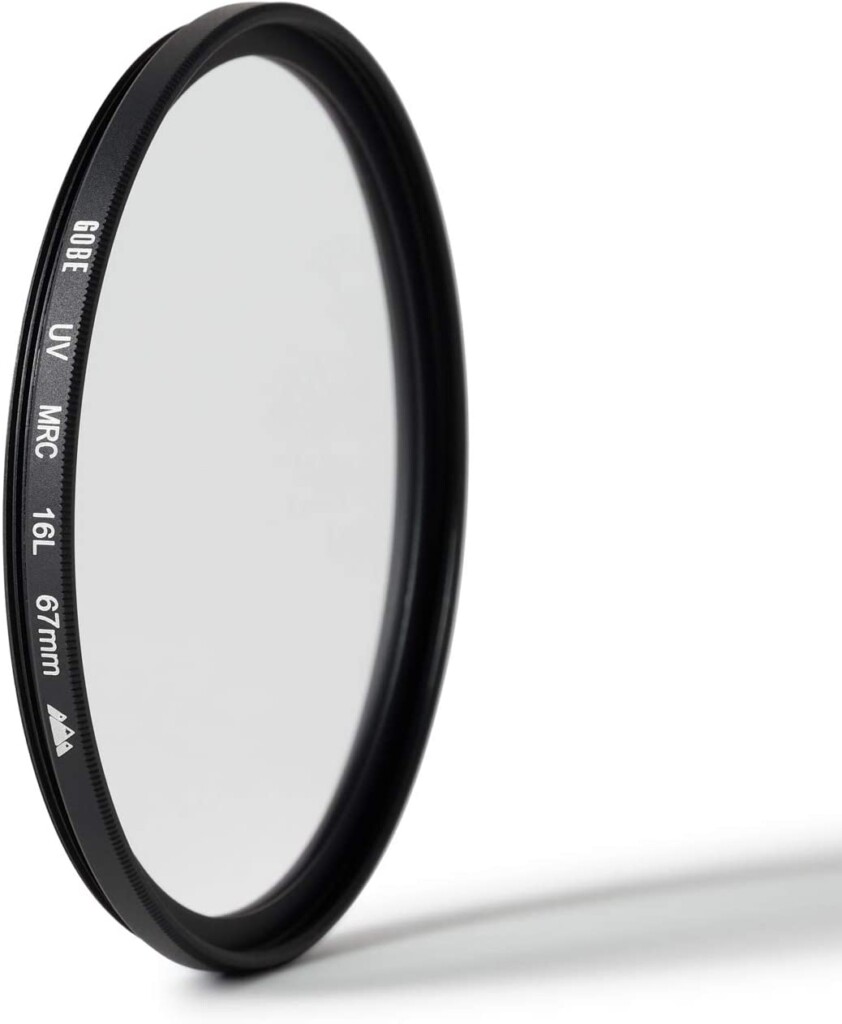 Gobe has always been a darkhorse in the world of lens filters, producing surprisingly high-quality products for extremely cheap. The Gobe UV Protection Filter(click here to find on Amazon) has a superior nanocoating to create one of the highest quality UV filters you can buy. It's made with premium SCHOTT B270 optical glass for perfect sharpness and clarity in every photo. With 16 layers of coating, this filter is tough and can be easily cleaned from dust or water on the lens. Best of all, every purchase of this filter will plant 5 trees in areas affected by deforestation. Now you can protect your camera lens while making the planet a better place!
– Polarizers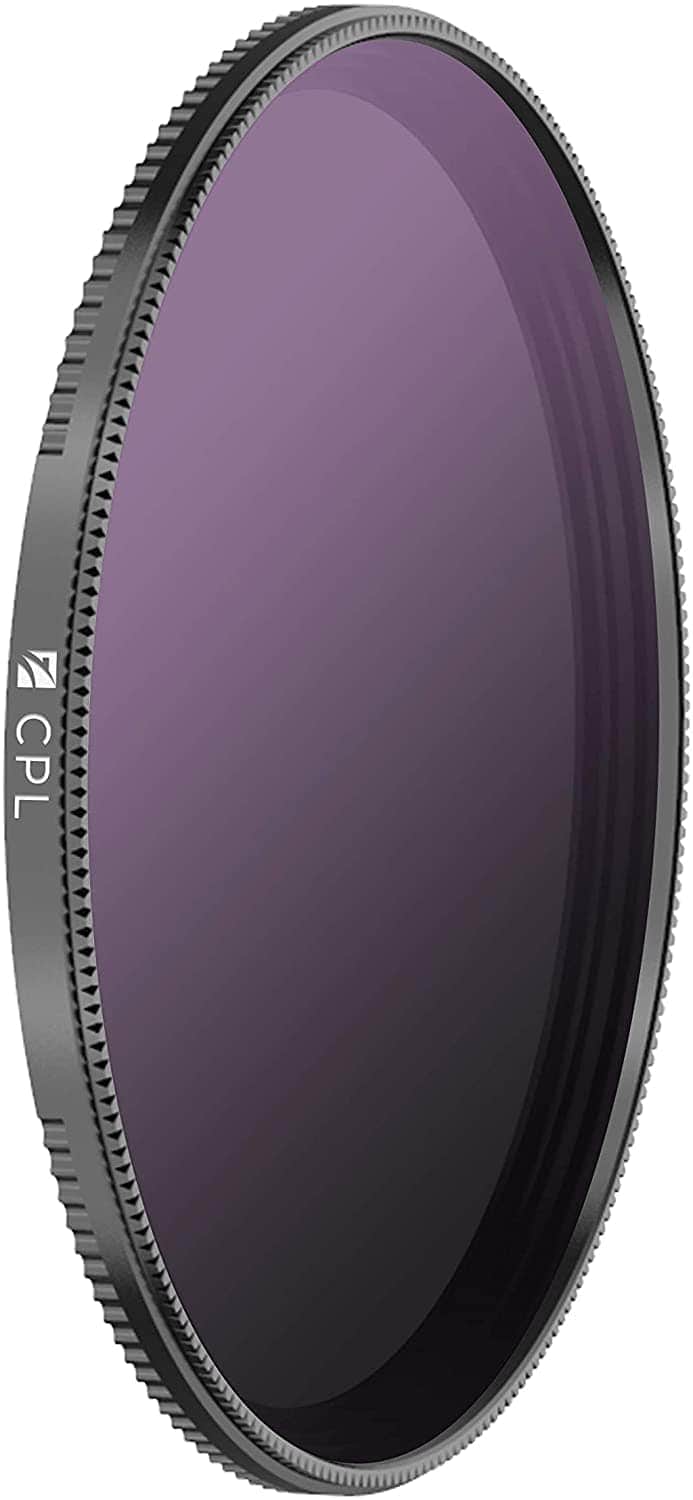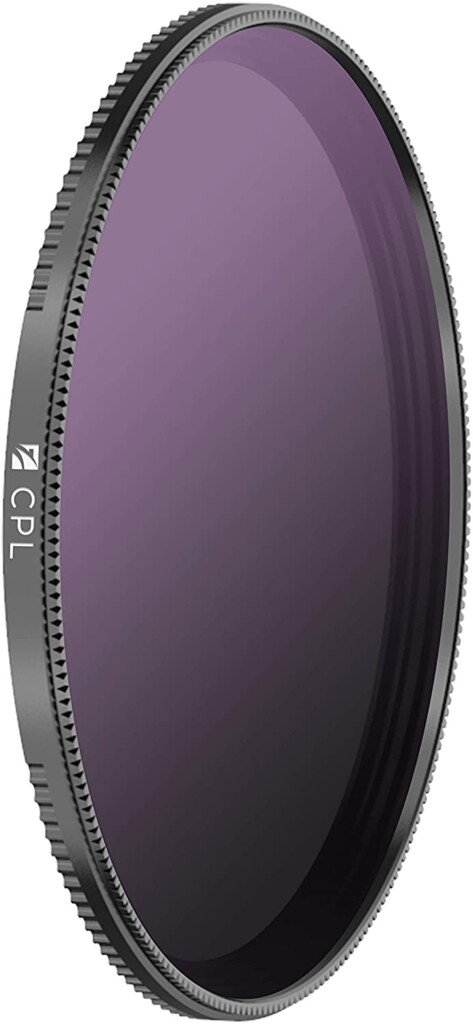 The luxury of a magnetic filter can't be paralleled in the world of polarizers. The Freewell Magnetic Polarizer (click to find on Amazon)maintains incredible image quality while having almost no color cast. I do find it to cast slightly green when shooting in direct sunlight, but I've never had a problem correcting this in post. The magnetic system for this filter is surprisingly strong and I've never had a worry about it coming loose. No matter what type of photos you enjoy shooting, you'll get a lot of value from this filter. I know I have!
– Neutral Density (ND) Filters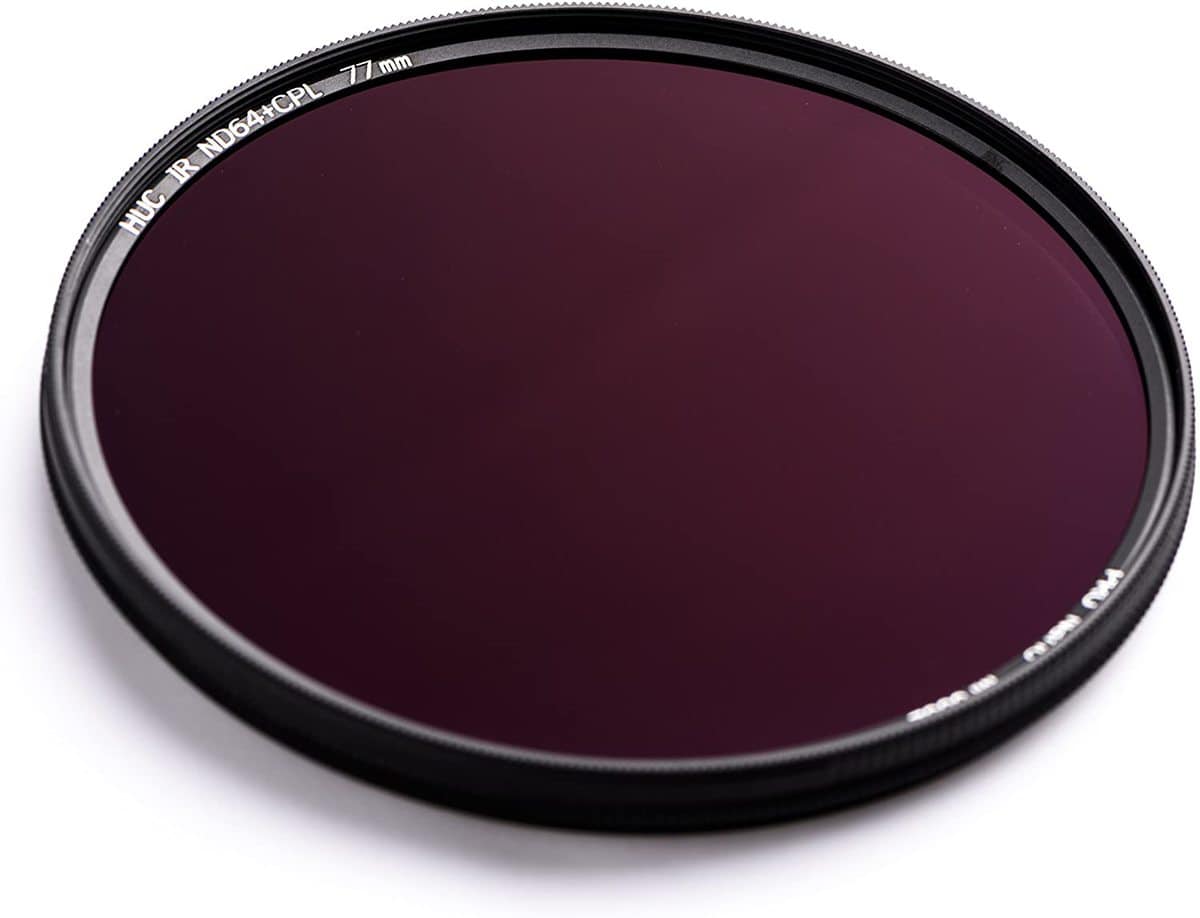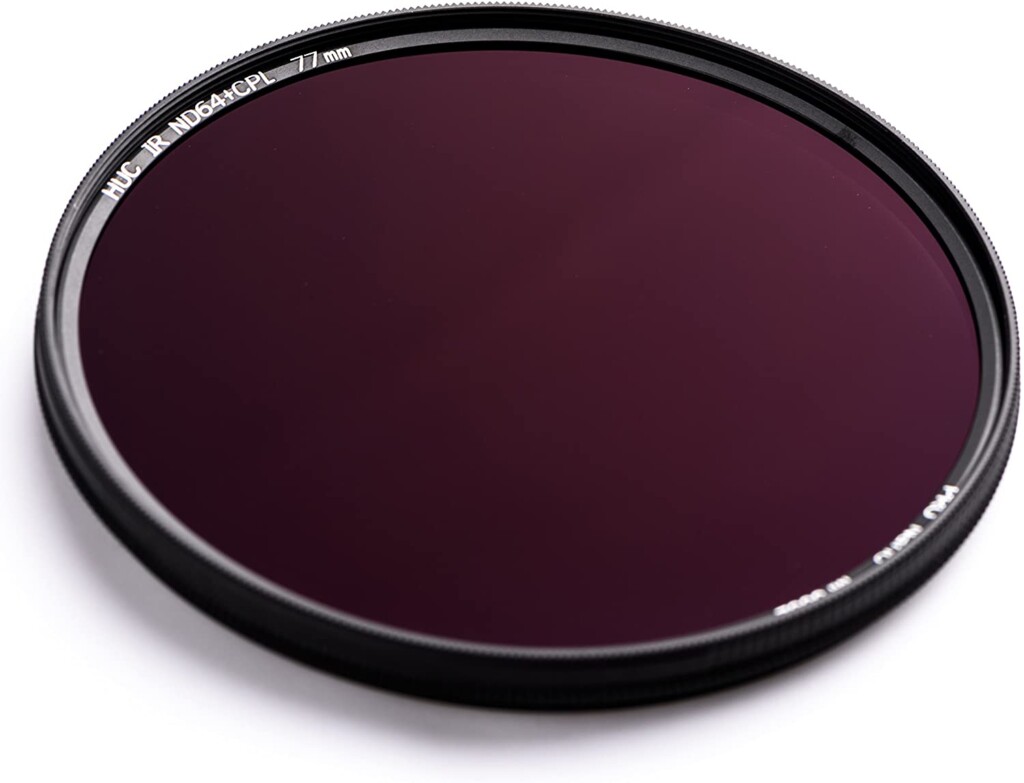 I've always found it annoying to stack filters. It's time-consuming to put them together, and time-consuming to put them away. With the NiSi ND64 + CPL (click here to find on Amazon), it merges my two favorite filters into one. I find that the 6 stop ND is perfect for most long exposures and works exceptionally well for seascape and waterfall photography. Since it's a less dense ND filter, it's tough to get extremely long exposures that will streak the clouds in the sky. Unless you're shooting later in the day, this filter won't be ideal for that fine-art sky appearance. However, if you just want a great general-purpose filter for long exposures and a CPL that kicks butt, this is your best bet.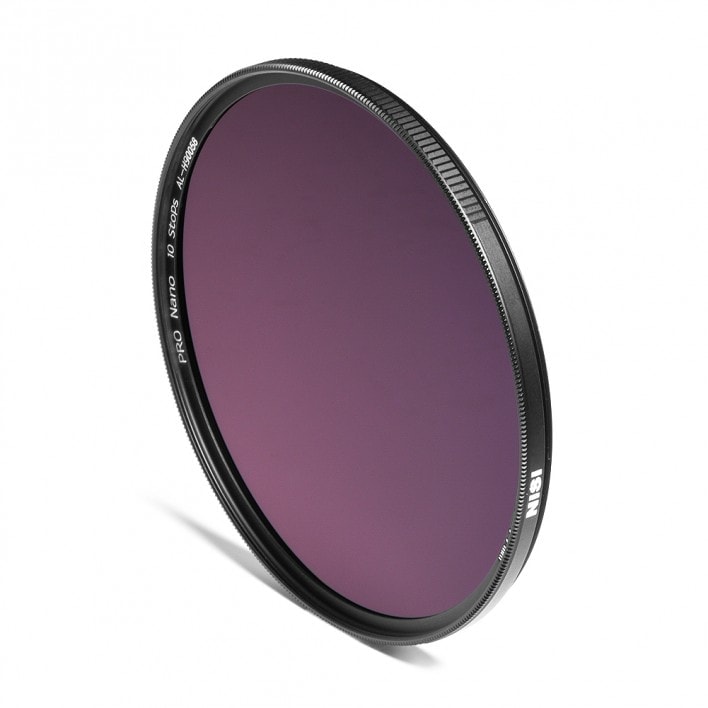 Taking it one step further, the NiSi ND1000(10-Stop) ND Filter (click here to find on Amazon)is the perfect ND filter if you want to capture ultra-long exposures. With a 10-stop ND, you can easily capture 30+ second exposures at any time of day. When you try using this filter during blue hour, you will capture some awesome effects with a multi-minute exposure. NiSi filters are some of my favorites since they balance well between price, quality, and lack of color cast. If you love long exposure photography, you'll love this filter.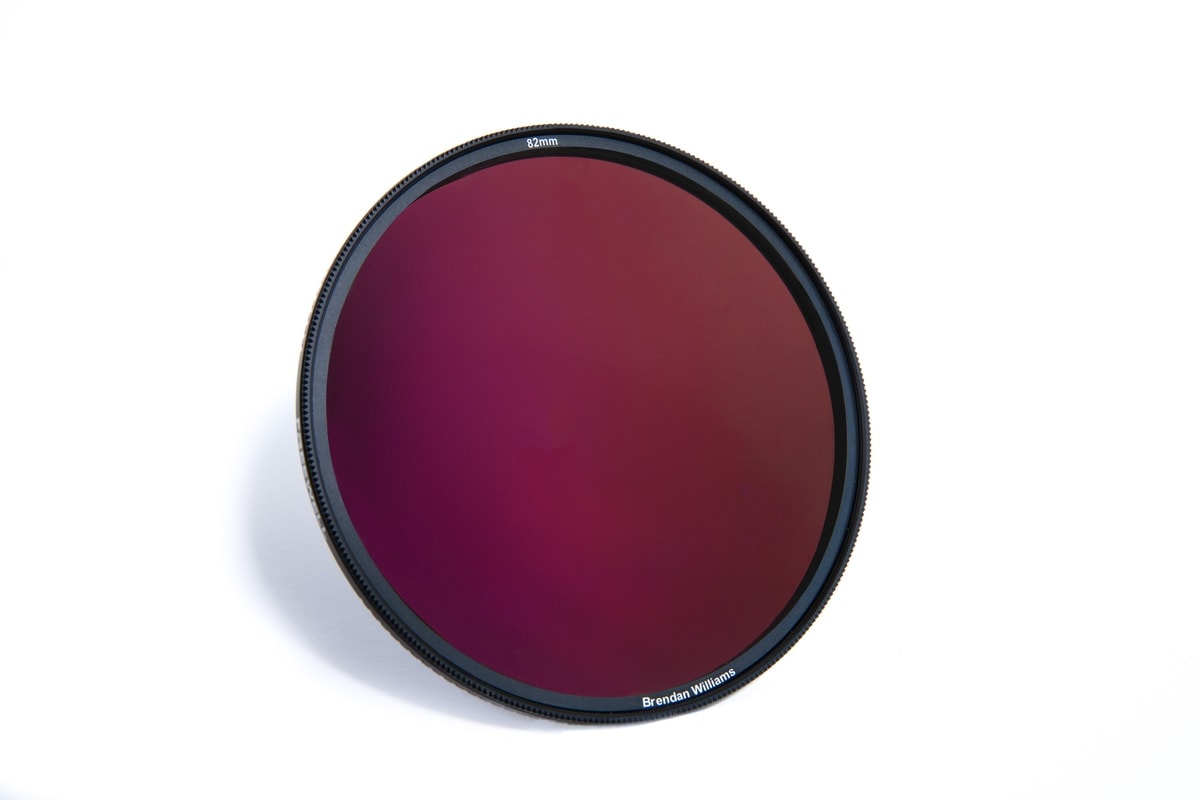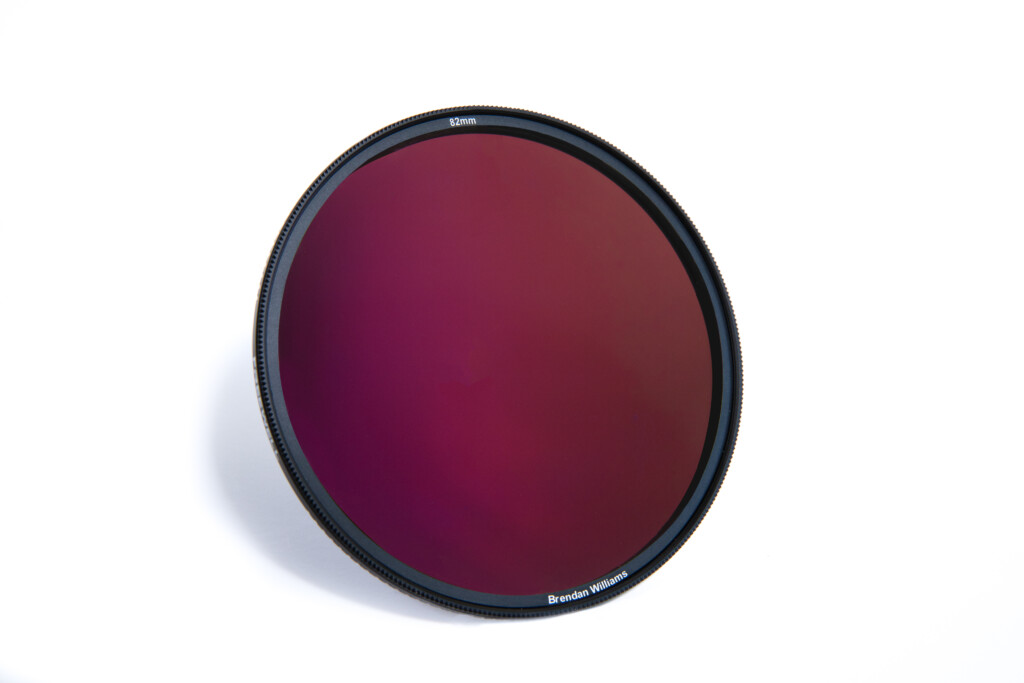 Now you may be hooked on the magnetic filter system and want to get all the filters you can. Another great magnetic filter option from Freewell is the Freewell ND1000 (10-Stop) Magnetic ND Filter (click here to find on Amazon). Like the polarizer, this filter magnetically attaches to your lens in an instant. When there's fading light and you're about to miss the shot, this magnetic ND system will save you valuable time. I've used this filter extensively and it performs extremely well. The only downside is a green color cast, but once again, it can be fixed in post rather quickly. If you want the epic long exposure look of a 10-stop ND, but also want to stay in the world of magnetic filter systems, here's your pick.
Beware! Before You Buy A Lens Filter…
Before you buy any type of lens filter, make sure that you get the appropriate thread diameter for your lens. Every type of lens will have a unique thread diameter so it's important to check before you order. Just imagine the disappointment of getting a new filter just to realize it doesn't fit!
Luckily, checking the thread diameter of any lens is easy. In most cases, the thread diameters will be displayed right on the front element as shown below.
In the above example, the lens has a thread diameter of 82mm. That means I need to order 82mm lens filters to fit this lens. So before you get ahead of yourself, double-check the thread diameter is correct before you add to the cart.
Start Putting Your Lens Filters To Use:
Happy Shooting!
– Brendan 🙂