Neutral Density Filters are likely the first type of filter you ever purchased and are probably still your favorite go-to camera accessory. The tricky piece about these filters is learning how to shoot with them properly. Using them to manipulate light and transform your photos into something completely surreal.
What Are Neutral Density(ND) Filters?
Instead of giving you a technical explanation of what an ND filter is or does, let me put it to you like this. Imagine an ND filter as sunglasses for your lens. They are dark pieces of glass(made of resin or plastic in some cases)that restrict the amount of light hitting your sensor. Since it cuts down the light, it allows you to alter your settings to shoot long exposures in brighter times of day; creating amazing in-camera effects. Depending on the "heaviness" of your filter, it will cut down more or less light giving you certain looks but I will get into that later.
There are 2 kinds of ND filters for photographers: 4×4 ND's and Circular ND's. There is no major difference between them besides how they mount on your lens. A 4×4 filter mounts onto your lens via a filter tray, with an adapter for your lens; while a circular ND just screws onto the front element of your lens. I personally use 4×4 ND's and I will share why that is at the end of this article.
When Should You Use ND Filters?
ND filters are most commonly used in landscape photography. Using heavy ND filters, landscape photographers can further push the dreamlike look of the area they are shooting. Allowing them to shoot exposures of several minutes, making the clouds blur and capture a scene impossible to the human eye. If you love the look of long exposures like blurred water, streaking clouds, and misty oceans, then you absolutely should buy an ND filter. At the very minimum, I would suggest a 6 Stop ND to achieve those types of looks.
Lighter ND filtration can often be found amongst portrait photographers who want to maintain that milky look of a wide aperture, even in the mid-day sun. If that sounds like you, try to look at something lighter than a 4 stop ND.
Fun fact: A polarizer is another filter a ton of people have in their kits, but did you know it also cuts 1 stop of light? Making it the equivalent of a .3 ND.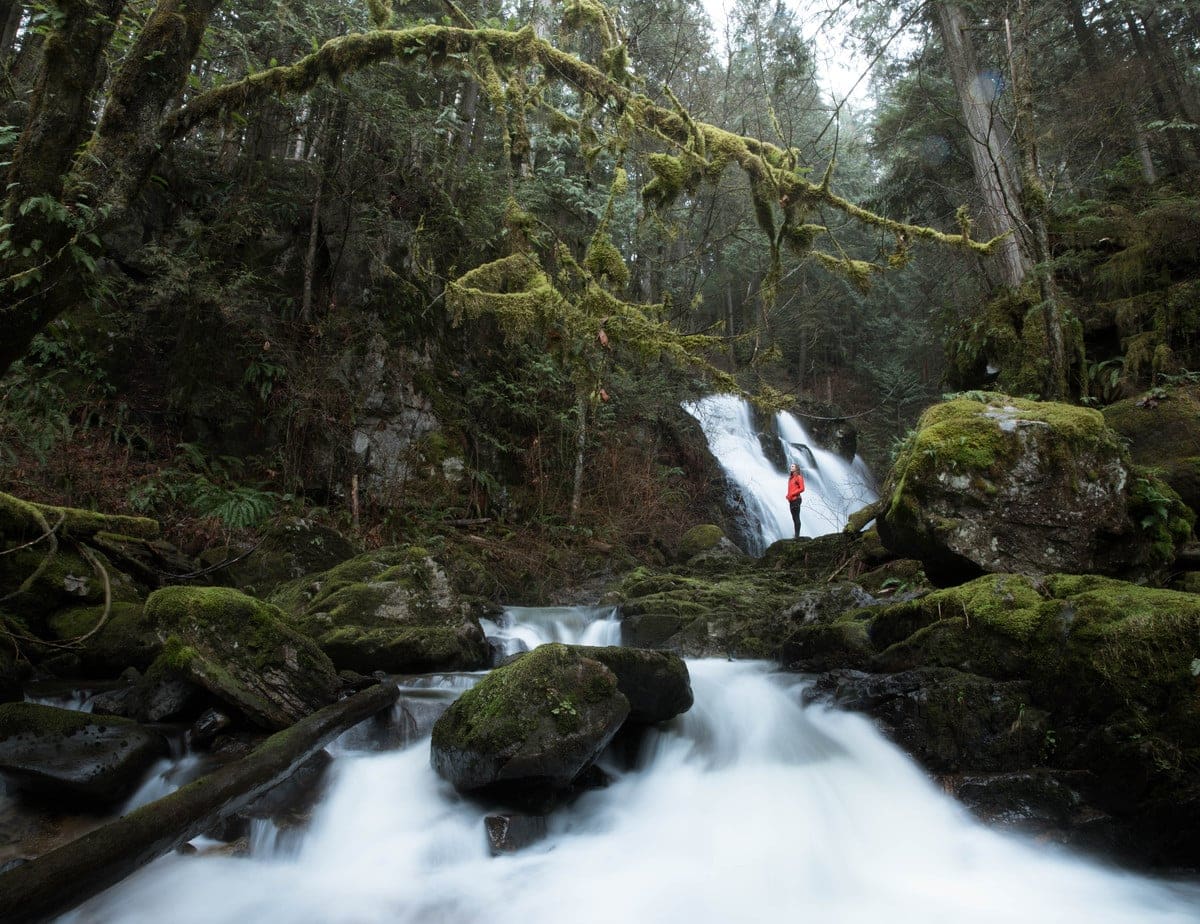 But How Much ND Do You Need?
I won't get into brands specifically in this post so I am just going to stick to the "heaviness" of the ND. ND filters are not literally heavy by any means, but how dark they are is often referred to as their "heaviness". ND filters are rated in STOPS. Stops are a camera term describing how much light is entering the camera sensor.
Often times you will see ND filters described as "1 STOP ND" or a ".3 ND" for example. Although described differently, both the 1 stop ND and .3 ND would be the exact same. Below is a little cheat sheet to better understand what all those ND filter packages are trying to tell you:

A stop measures how much light is entering the camera's sensor. I know it seems like a pretty broad explanation but let's break it down in regards to ND filters.
If we have a 0.3 ND filter on our camera, we know it will darken our image by 1 stop. So if you were shooting at a shutter speed of 1/100 with no ND, you can now get the same exposure at a shutter speed of 1/50 with the .3 ND. Are you confused yet?
The easiest way that stops were ever explained to me is like this. 1 stop of ND will half your shutter speed. 2 stops will half your shutter speed twice. So for example:
If we are shooting with a shutter speed of 1/200 and added 2 STOP ND, that would mean our shutter speed could be changed to 1/50.
If we are shooting with a shutter speed of 1/80 and added a 6 STOP ND, that would mean our shutter speed could be changed to 1 Second.
How to Calculate Shutter Speed For Your ND Filters
The big question many people have when they first start using ND filters, is how do you know what shutter speed to use? Luckily there is this relatively simple calculation you can do in your head, or on your phone's calculator.
Like I mentioned before, I am halving my shutter speed, times the heaviness of my ND. For the 6 stop example above, it goes like this: 1/80 ÷ 2 = 1/40 ÷ 2 = 1/20 ÷ 2 = 1/10 ÷ 2 = 1/5 ÷ 2 = .5 secs ÷ 2 = 1 SECOND 
I halved my shutter speed 6 times to get my equivalent shutter speed while using a 6 stop ND filter. Divide shutter speed times X (ND strength) for an accurate shutter with any ND.
Similarly, the 2 stop example goes like this: 1/200 ÷ 2 = 1/100 ÷ 2 = 1/50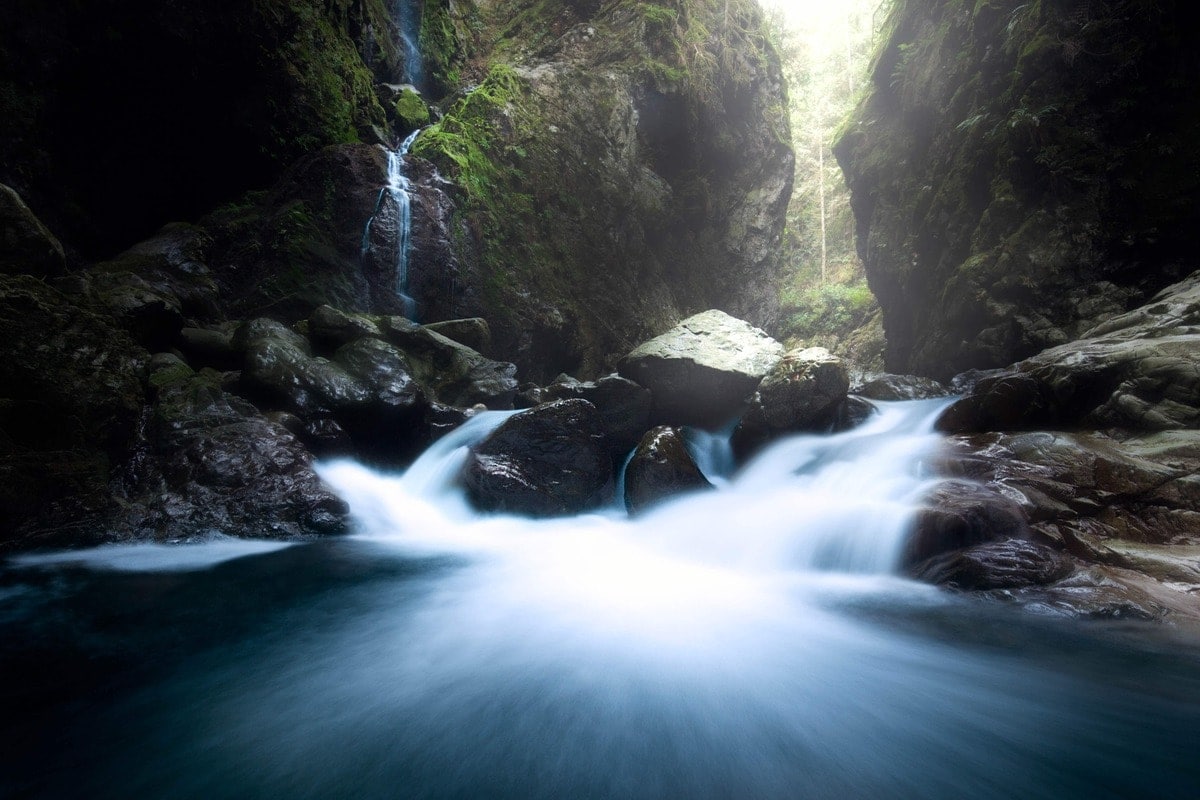 Get A Remote Shutter Release
A remote shutter release is a little device that overrides your shutter to allow you to shoot exposures as long necessary; far beyond the 30 second limit on most cameras in Manual mode. With a shutter release, you could literally take a 72-hour exposure in bulb mode if you REALLY wanted.
These are super useful with ND filters of 10 Stops of greater because then you can utilize the filters to their full potential. Setting up for exposures of 30 seconds or greater to create some really cool effects in-camera. The best part of all: it's only around $50 for a really great shutter release.
---
Conclusion/What Filters Do I use?
Although there are tons of different brands and types of ND filters, I have found myself using Lee Filters; particularly the Big Stopper ND(10 stop ND). Paired with my .9 ND Soft Graduated Filter, it makes for an incredible duo for all my long exposure needs.
This filter combo brings me into why I prefer to use 4×4 ND's over circular. It really comes down to 1 reason, being able to stack filters. With 1 tray, I can use both my ND filter and Soft Grad filter for some really cool effects, while keeping my sky nicely exposed.
If I were to use a circular ND, I may not be able to also use a circular soft grad ND, if the filters aren't threaded on both sides. I would also not be able to adjust the position of my grad filter if it were circular since it sits in a fixed position.
Ultimately ND filters are a really great piece of gear to have in your bag. They can transform the uninteresting into something totally surreal and eye-catching. If you're on the fence about it, I assure you, you won't regret your purchase!
If you have any questions about certain ND filters feel free to ask in the comments below!
As always, be sure to share this post with anyone you think might find this useful!
Happy Shooting!
-Brendan