With so many pieces of gear, editing programs, and fancy accessories, it's hard to cancel out all the noise. To make your life easy, here are the 12 best tools for photographers to start capturing photos like a professional.
The 12 Best Tools For Photographers
Regardless of what type of photos you take, there are a handful of tools used by all photographers. These tools are used to improve your photography workflow and make capturing the perfect shot easier than ever.
1. Lightroom & Photoshop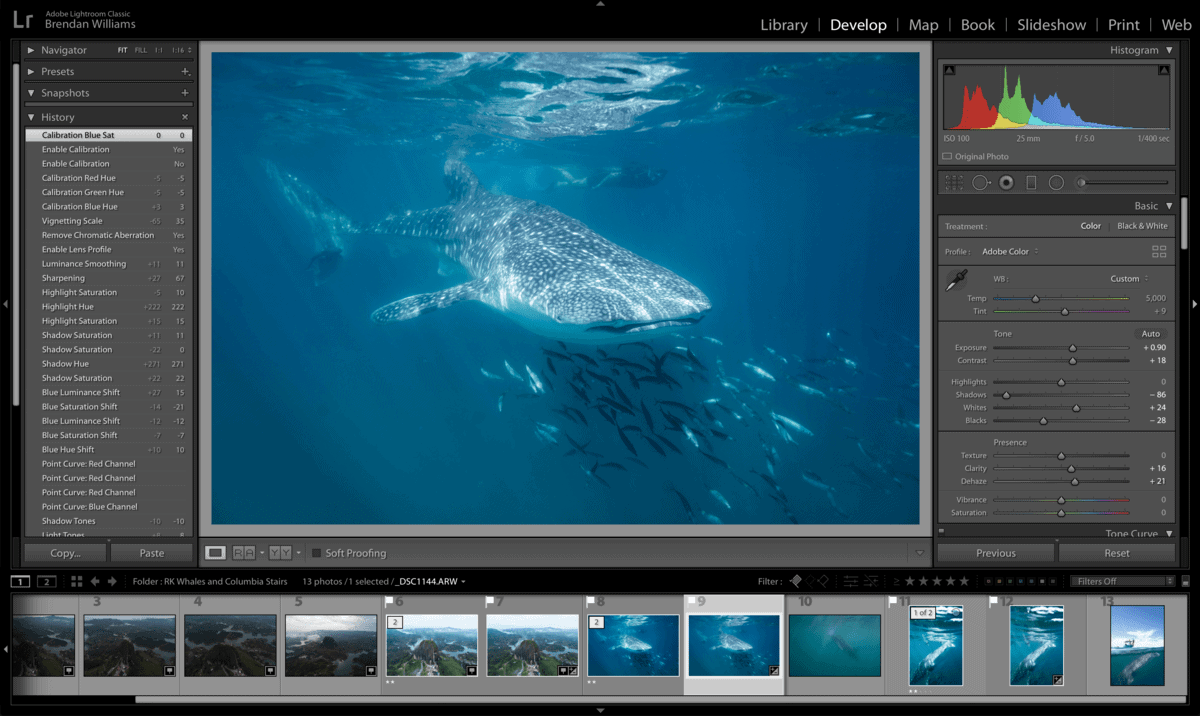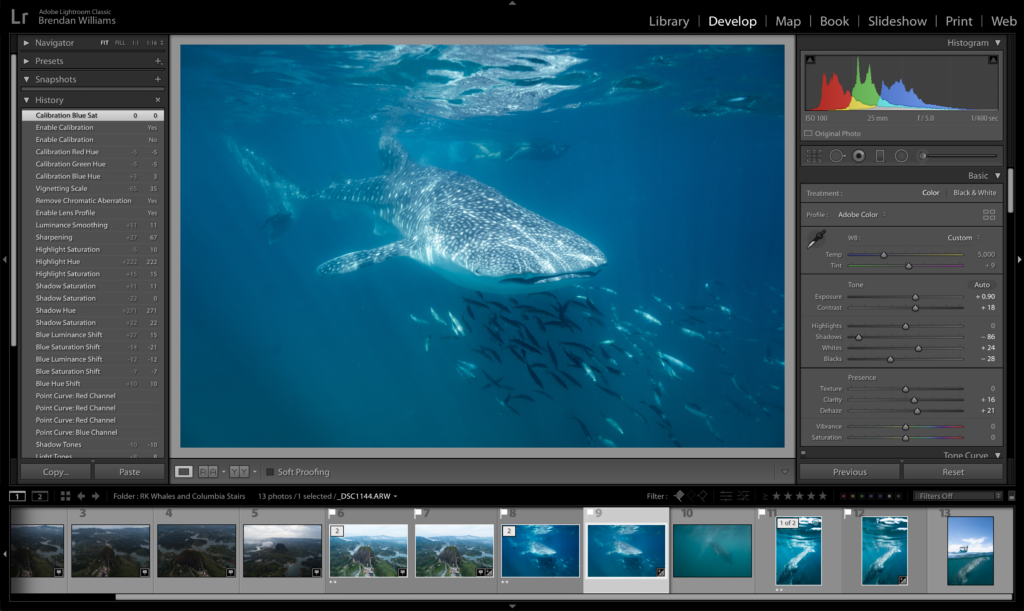 Let's first talk about photo editing. Editing your images is hands down the fastest way to level up your photos. With a few adjustments to the color and exposure of your image, you can completely transform the look. There are a lot of editing programs on the market, but the common industry standard is Adobe Lightroom & Photoshop.
Adobe Lightroom
Lightroom is an excellent tool for photographers wanting an easy and effective way to edit their images. This program has an easy-to-understand layout that feels intuitive and natural even for first-timers. It's easy to manage thousands of photos at once, allowing you to quickly sort and edit images in bulk.
The beauty of this program is that the learning curve is not very steep, making it super easy to learn. If you want a program to start leveling up your images without the stress of learning complicated tools, Lightroom is your answer.
Learn More: Learn How To Use Lightroom Like A Pro
Adobe Photoshop
The second editing program included in Adobe's Photography Plan is Photoshop. This program takes your photo editing even further with limitless editing control and manipulation abilities.
Photoshop has been known for its ability to manipulate and enhance images, but there is more to it. With this program, you get added color and exposure adjustments not found in Lightroom. I've always found it to be a perfect way to take my photo to that next level beyond the first adjustments made in Lightroom.
Beyond photo editing, Photoshop is capable of any of your graphic design needs. If you run your own photography business and have been wondering where to make your graphics, Photoshop is a great place to start.
You Also Might Like: 7+ Hour Beginner Photoshop Course To Master The Program
These two programs come included in the Adobe Creative Cloud Photography Plan, which will cost you just $9.99/mo. If you're serious about taking your photos to the next level, these editing programs are the perfect tools to hit the ground running.
2. Skylum Luminar Neo
Luminar Neo is an AI-powered editing program that offers a few unique differences from Lightroom and Photoshop. The main difference is the ability to complete complex photo editing tasks with a click of a button. You can use Luminar Neo as a standalone program or a plugin with popular programs.
The AI technology found in this program allows you to automatically make smarter adjustments based on the features in your images. With Luminar, complicated tasks like skin smoothing, retouching skin, removing objects, and creating composites can be done with the click of a button.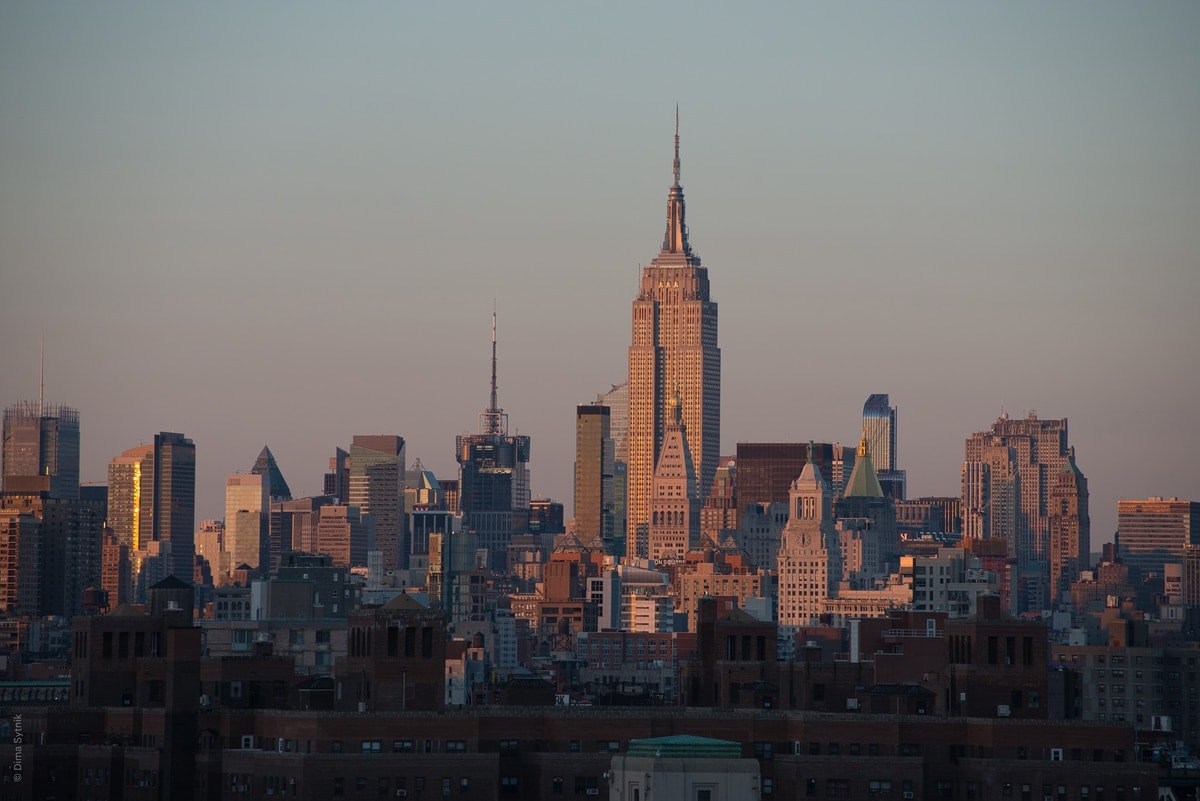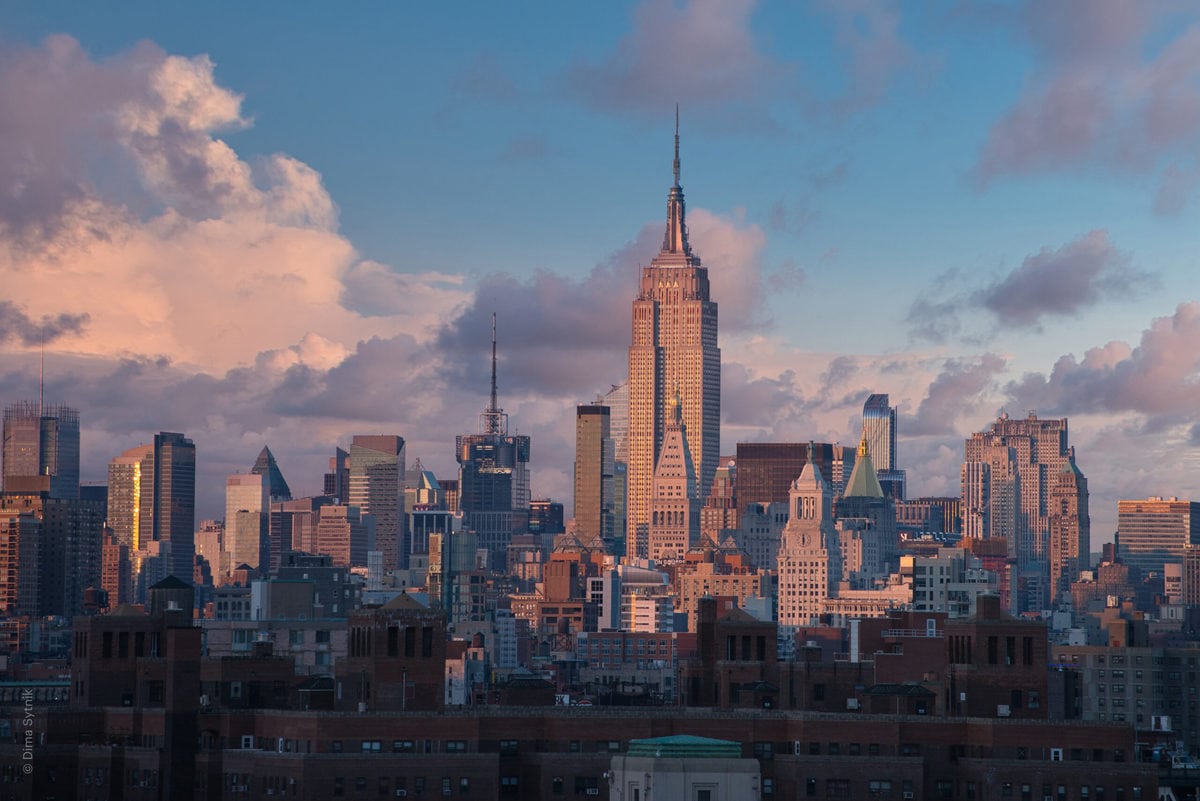 Basically, the program makes expert editing accessible to everyone, including beginners. Instead of following complex steps to achieve a certain edit, you can simply use a slider. The program is also useful to professionals, offering a more streamlined process if you don't mind giving up some control over the end result.
This program offers monthly subscriptions, which include all future updates. You can also buy a two-year or a lifetime subscription. Check out the pricing page for the current pricing since there are often discounts available.
I would highly recommend this program to anyone wanting to have a more simple editing workflow. After you check out the free trial of Luminar, you'll see why this is a must-have tool for photographers.
Learn More: See The Full Review On Skylum Luminar Neo
3. Lens Filters
One of the best tools for photographers to use are lens filters. These handy accessories come in a variety of types to help you get specific results. For example, you can find filters to protect your lens, help you capture long exposures, improve colors, and more.
You don't need to be a professional to take advantage of lens filters. Besides helping to improve your photos, they're a great way to spice up your photography. It can be a ton of fun experimenting with the different effects lens filters can make in your photos. If you aren't sure where to start, be sure to check out my guide to lens filters for beginners!
There are a ton of filters out there on the market, but it comes down to three types all photographers should own:
UV Filters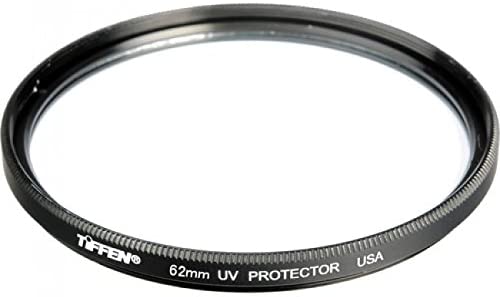 UV filters are the cheapest of any type of lens filter. They are completely clear and have no effect on your images. With that said, they do serve the important purpose of protecting your lens from scratches.
Since they add an additional layer of glass to your lens, if they get damaged, it's not as big of a deal. They can give you the added reassurance of protection when you're shooting in crowds, in the elements, or are carrying a lot of gear!
Polarizers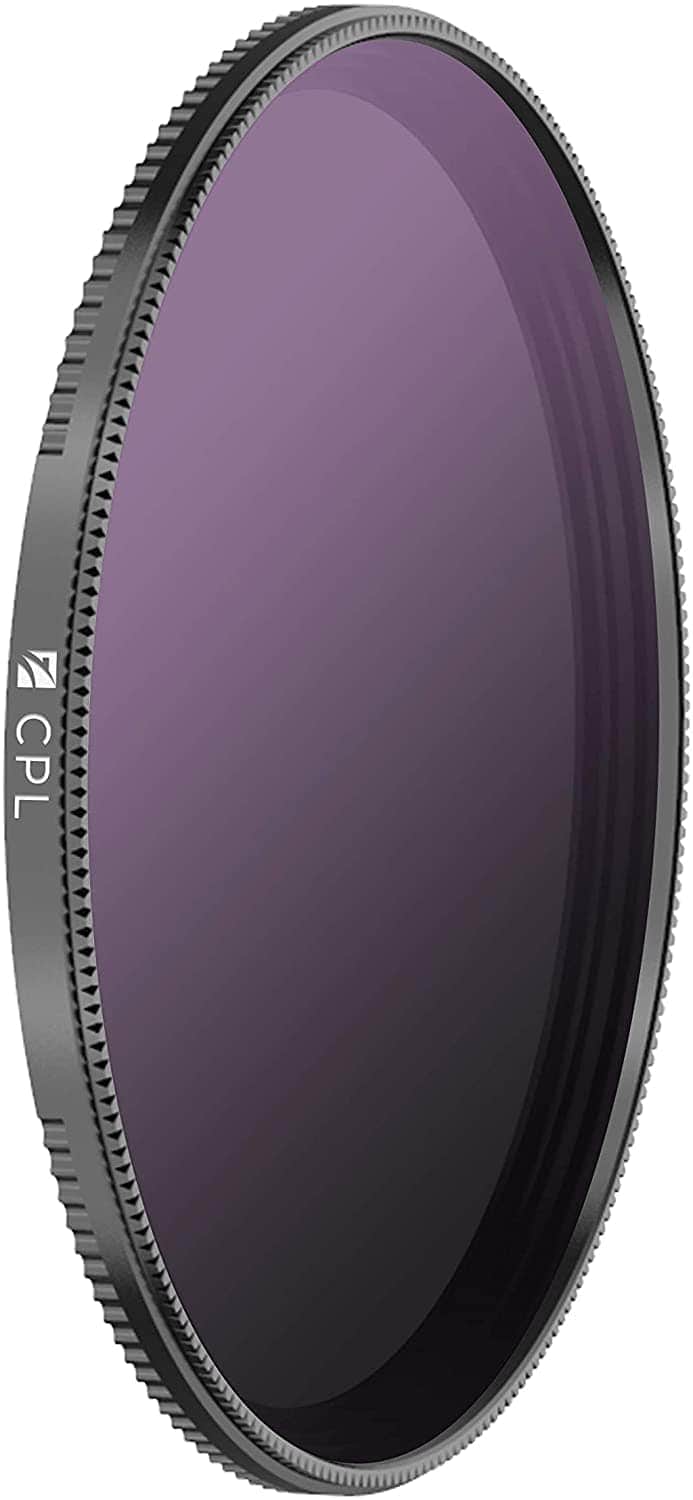 Just like the polarized lenses on your sunglasses, polarizing lens filters for your camera work to cut glare and enhance color. In a nutshell, these filters work to completely eliminate the horizontal light waves that create glare in a scene.
Without these bright highlights and reflections, you gain added contrast and richer colors in your photo. That's why polarizers are such a useful tool for photographers!
ND Filters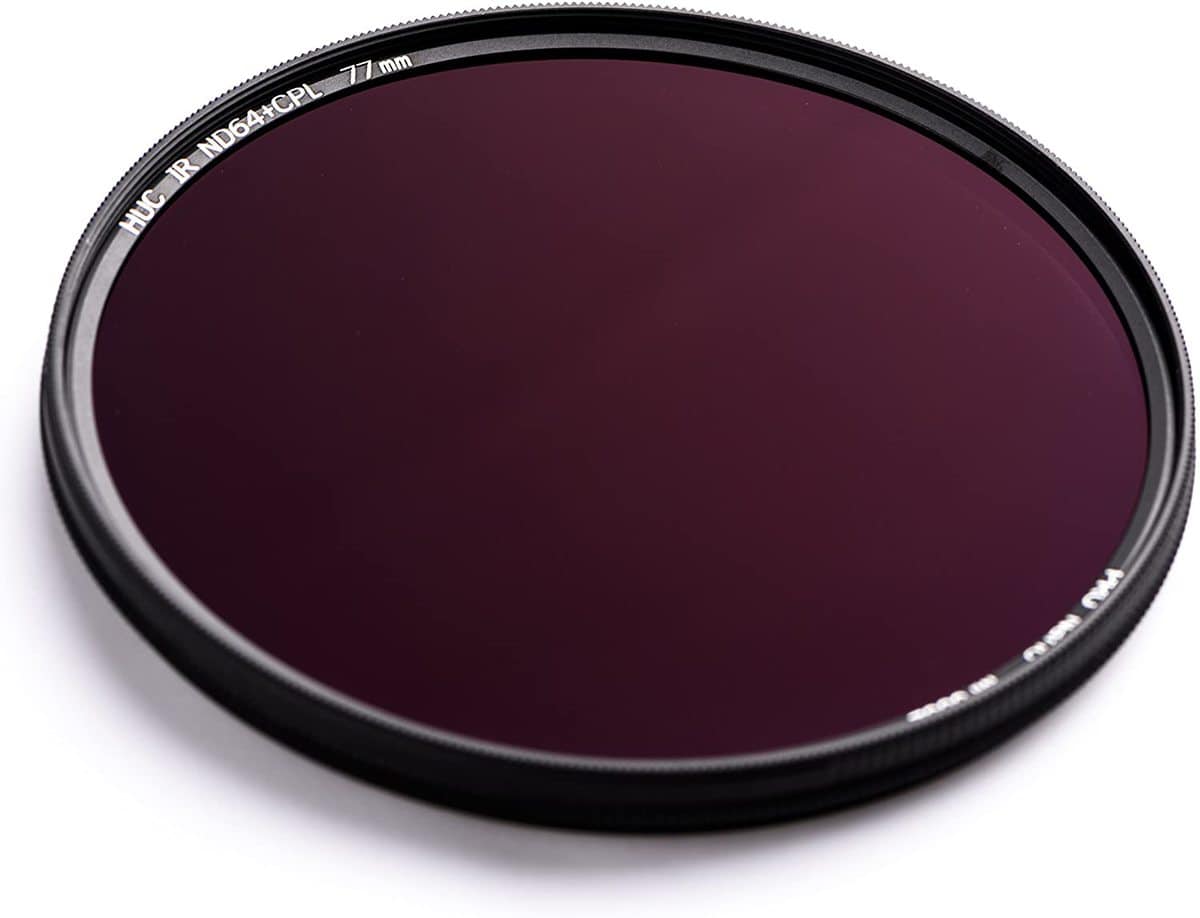 ND filters, also known as Neutral Density Filters, will darken your exposure to allow for a slower shutter speed. Using a slower shutter speed will blur any moving objects in your frame. This adds an especially beautiful effect to your landscape or waterfall photography.
With a bit of motion blur, you can calm a choppy lake, make a waterfall look silky, or streak clouds across the sky. Since ND filters are so dark, you can create these blur effects in just about any lighting conditions!
Learn More: Best Lens Filters For Beginner Photographers
4. Off-Camera Flash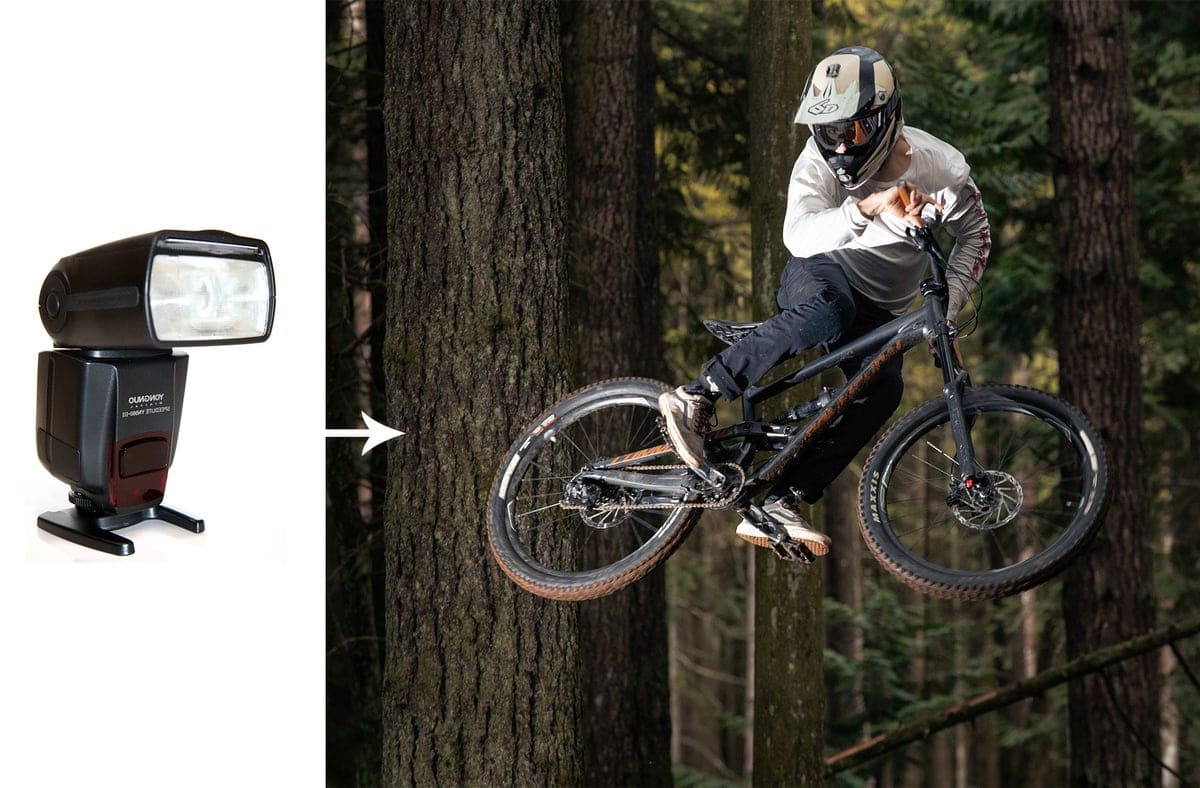 An off-camera flash is a more powerful and customizable version of your in-camera flash. These can be used to help create more interesting lighting or brighten up a dark scene.
I personally love using these in my action-sport photography. The added light helps to boost my exposure while illuminating my subjects more clearly.
Flashes are a useful tool for photographers who shoot backlit subjects. For example, if you were to shoot someone against a sunset, they would be totally silhouetted. With the help of a flash, you could illuminate their bodies and show off more detail.
5. A Professional Camera Bag
You may wonder why having a capable camera bag makes a difference in improving your photography, but it makes a huge impact! If your bag is uncomfortable to carry or makes it hard to access your gear, it can totally ruin a shoot. The more comfortable you feel carrying your gear, the better you'll be able to perform.
A lot of beginners will cheap out on their camera bag at first. The result is a messy organization system, poor build quality, and a lack of comfort and support for your back. Make the investment in a better camera bag to avoid the aches and pains you'll feel after a long day of shooting. It may sound silly, but you'll thank yourself for it!
6. Tripod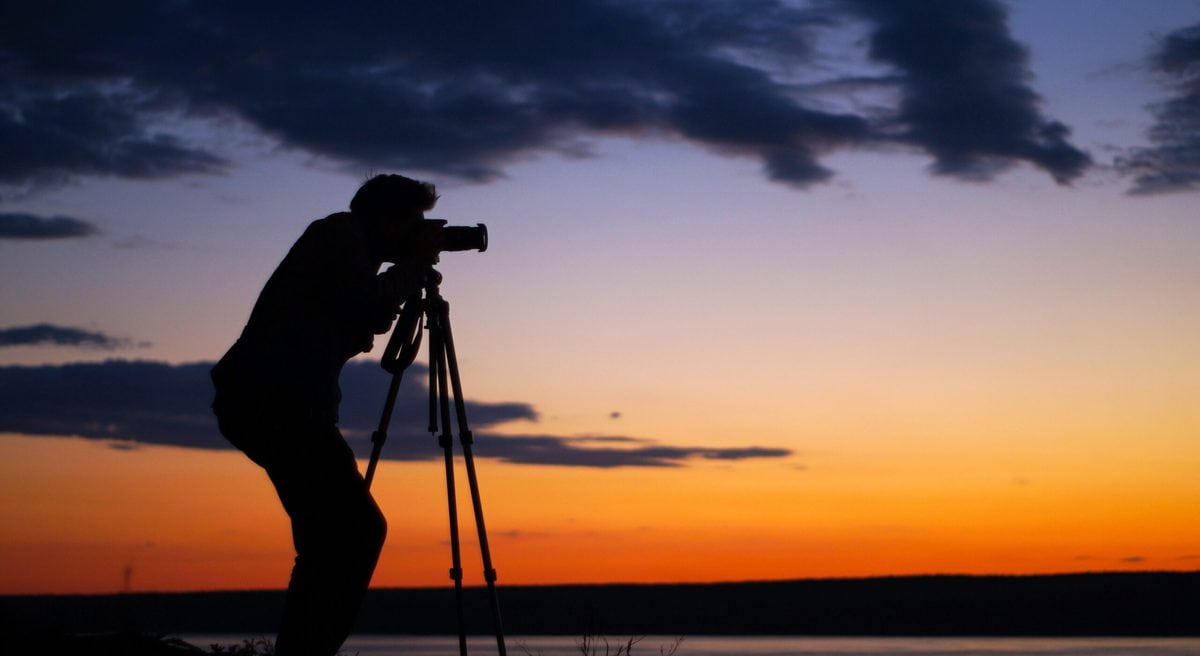 In the most basic sense, a tripod is used to stabilize your camera. There are a number of photographers who believe that tripods aren't that useful for their style of work. The truth is a tripod has such a wide range of uses for your photography. That's what makes it one of the best tools for photographers to own. Here are just a few reasons why tripods are so valuable:
Allows you to capture long exposures
Helps stabilize your camera when using longer focal lengths
Makes it much easier to shoot in low light
Makes it possible to combine exposures or focus stack when photo editing
Tripods aren't super expensive, and they will last you for many years to come. You'll be shocked at how many ways you can use a tripod to improve your photos. They can offer a lot more advantages besides just holding your camera still!
You Might Like: How To Use A Tripod In Your Photography
7. SSD External Hard Drive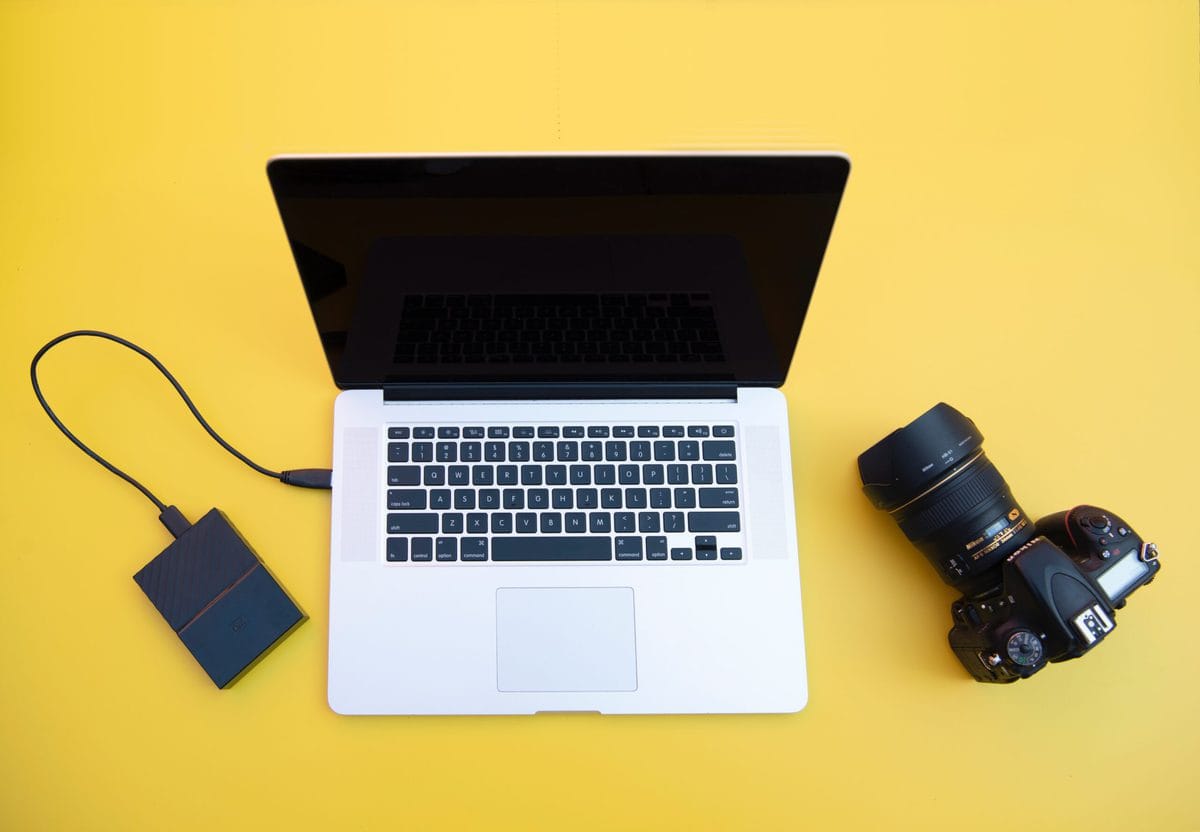 Solid-state drives (SSDs) are the most reliable and fastest types of external hard drives for photographers. This type of drive has no moving parts, such as spinning disks commonly found in regular external hard drives. With no moving parts, they are a lot more robust and don't damage as easily.
This makes SSD drives the perfect candidate to take with you on the road. You won't have to worry about it getting bumped around too much and corrupting the saved files inside. If you want to have peace of mind that your data is always safe, an SSD drive is the way to go. It's definitely another one of the best tools for photographers to own.
8. Camera Capture Clips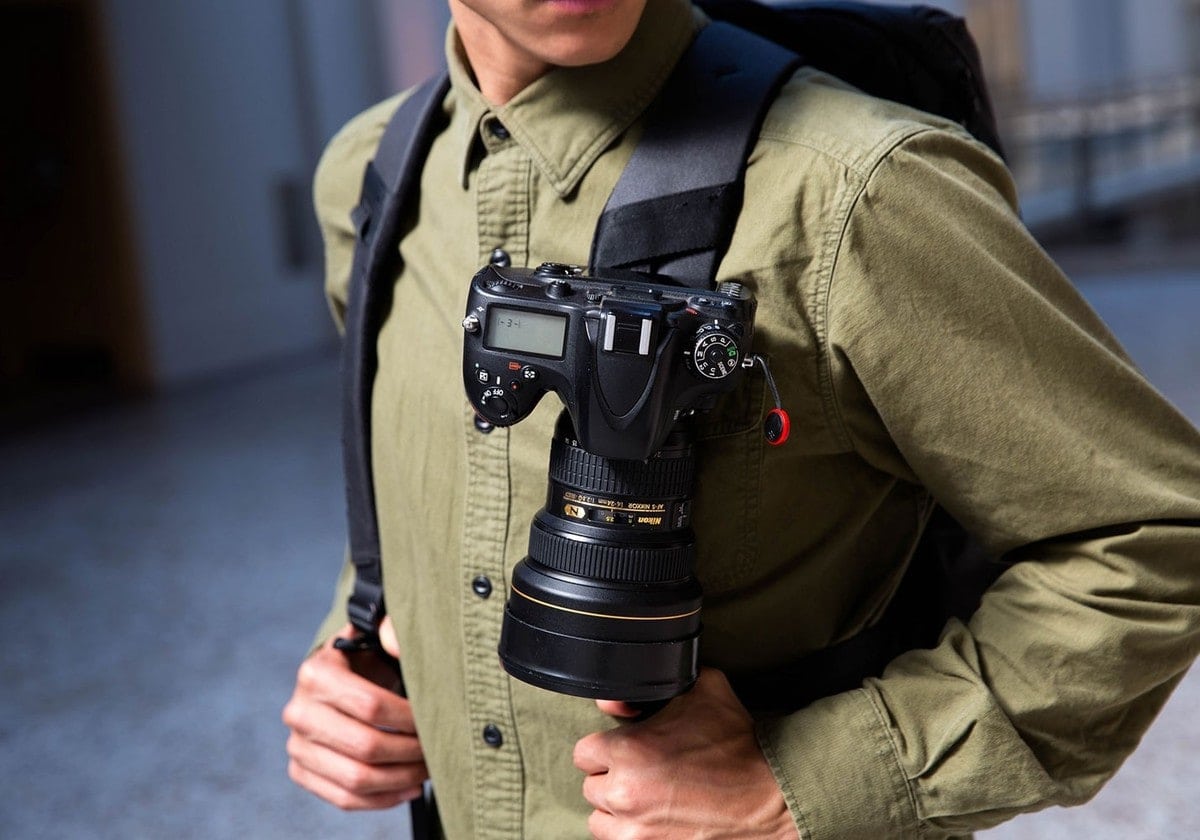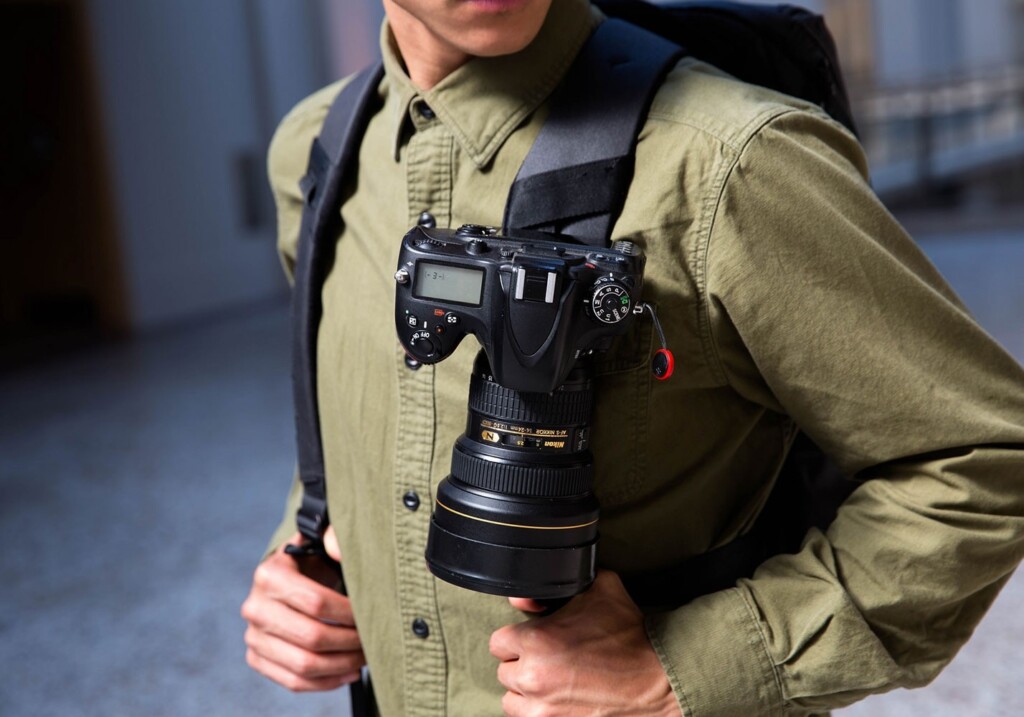 Capture clips allow you to get easy access to your camera while on the go. These are perfect for when you're walking around and don't want to take your bag on and off. With the help of a capture clip, you can safely secure your camera on your backpack strap. They are one of my favorite tools for adventure photography or hiking!
One of the best capture clips on the market is the PeakDesign Capture Clip. It's small, lightweight, and, more importantly, secure! With this camera clip, you get easy access to your camera in an instant. No more missing the perfect shot because you had to dig through your bag for the camera. Another must-have tool for photographers to use.
9. A Lens With A Wide Aperture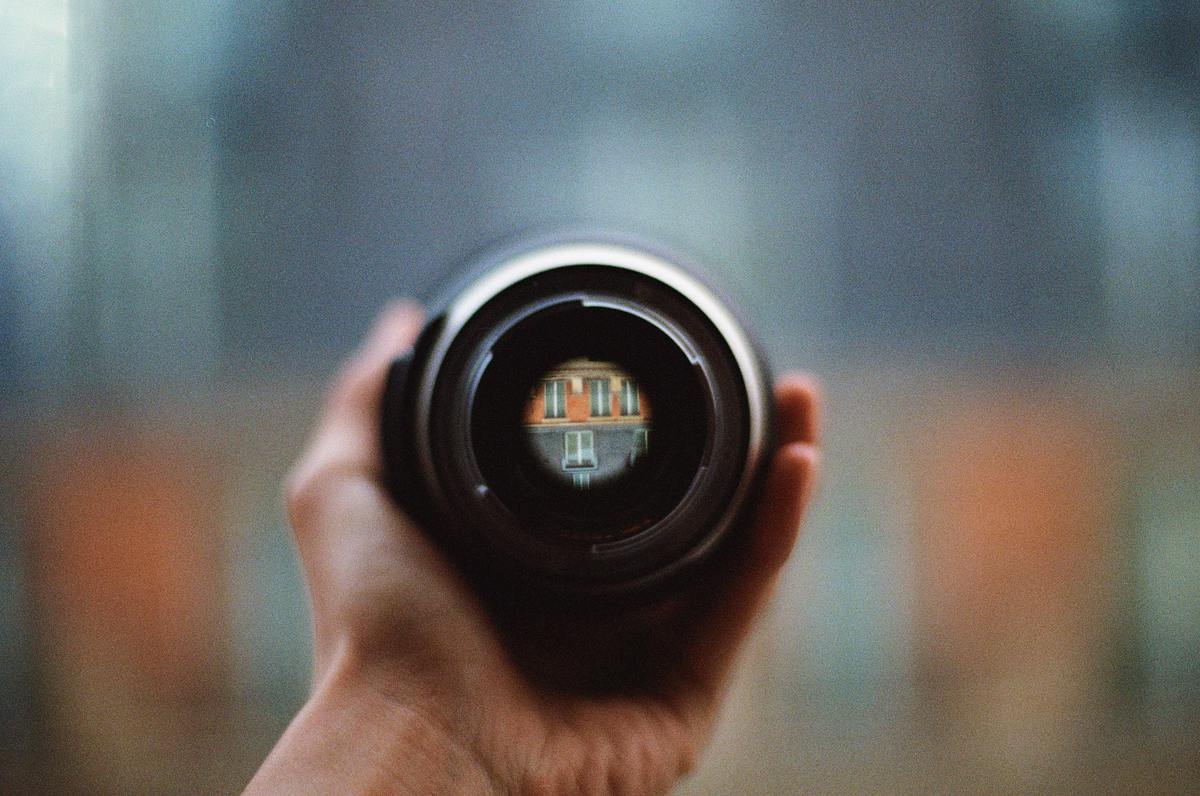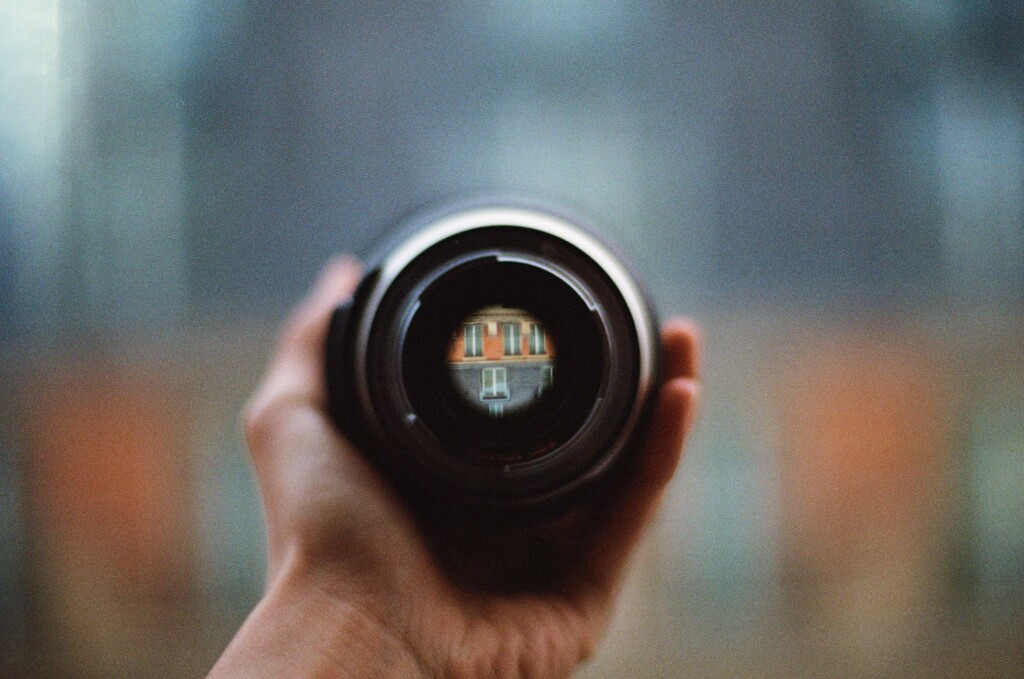 No matter how many lenses you have in your kit, make sure you get one with a wide aperture. A wide aperture could be considered as any lens that's F/2.8 or wider. With this, you gain enhanced low-light performance, better bokeh, and creamier background blur.
Prime lenses are often the most affordable lenses with a wider aperture. Although they don't have zoom capabilities, they kick butt in low light and night photography. Just check out the Canon 50mm 1.8 that's only $125!
As you begin to build out your kit and invest in more gear, keep aperture ranges at the front of your mind. Unfortunately, faster lenses are more expensive, but you gain so much more versatility with wider apertures. For the extra few hundred dollars, you'll thank yourself for making the investment for years to come. If you want to get the most out of your camera, faster lenses are one of the best tools for photographers to use.
10. Lens Cleaning Kit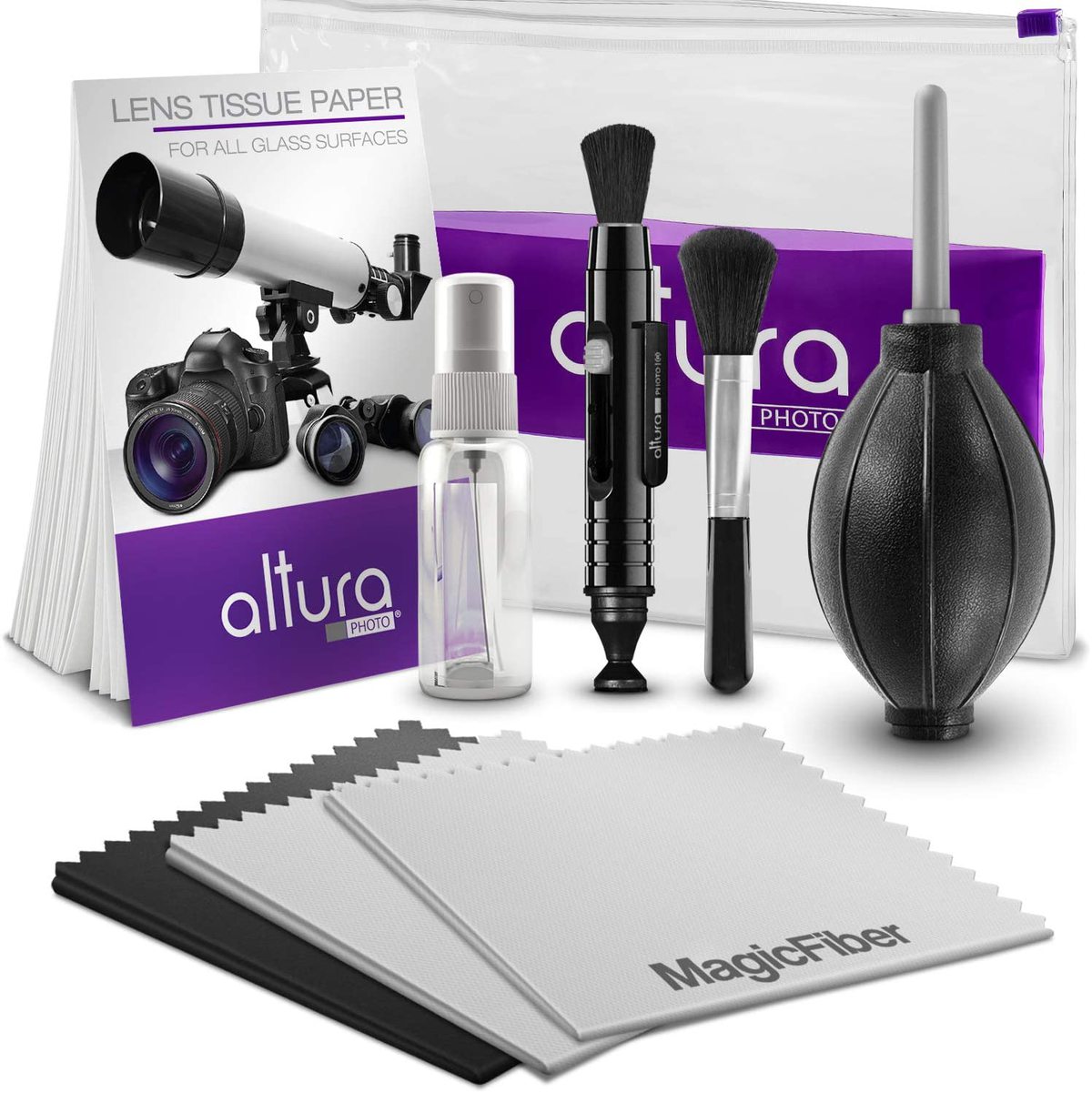 No matter what you try to do, your lens is going to get dirty. It's not a big deal to get dust or smudges on your lens, but it is important to clean it! Ultimately, anything that gets on your lens can show up in your photos. Whether it appears as a blurry spot or a speck in your image, it will be noticeable!
That's why keeping some kind of lens cleaning supplies with you is super important for all photographers. I really like using a lens pen to quickly wipe away smudges from my lens. However, there are a bunch of great (and cheap) cleaning kits you can buy online. If all else fails, you can also get away with the microfibre cloth for your eyeglasses as well.
11. Using Actions & Presets For Photo Editing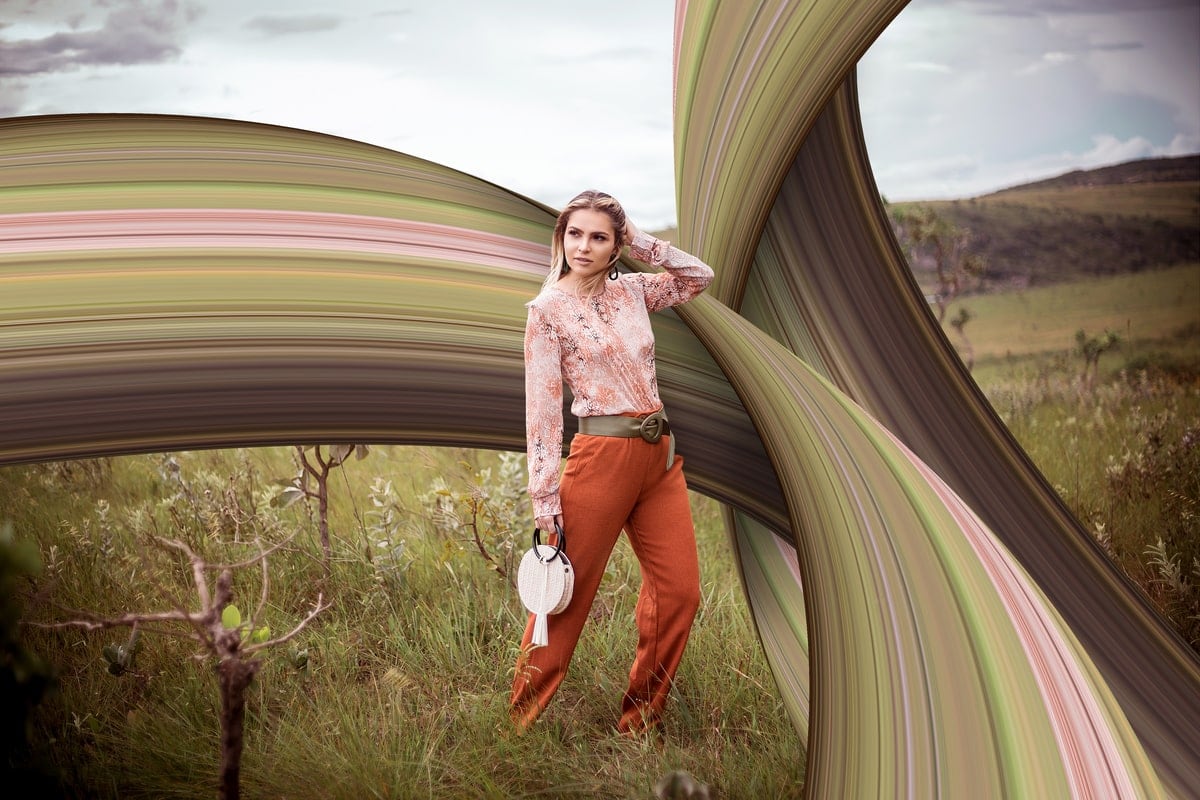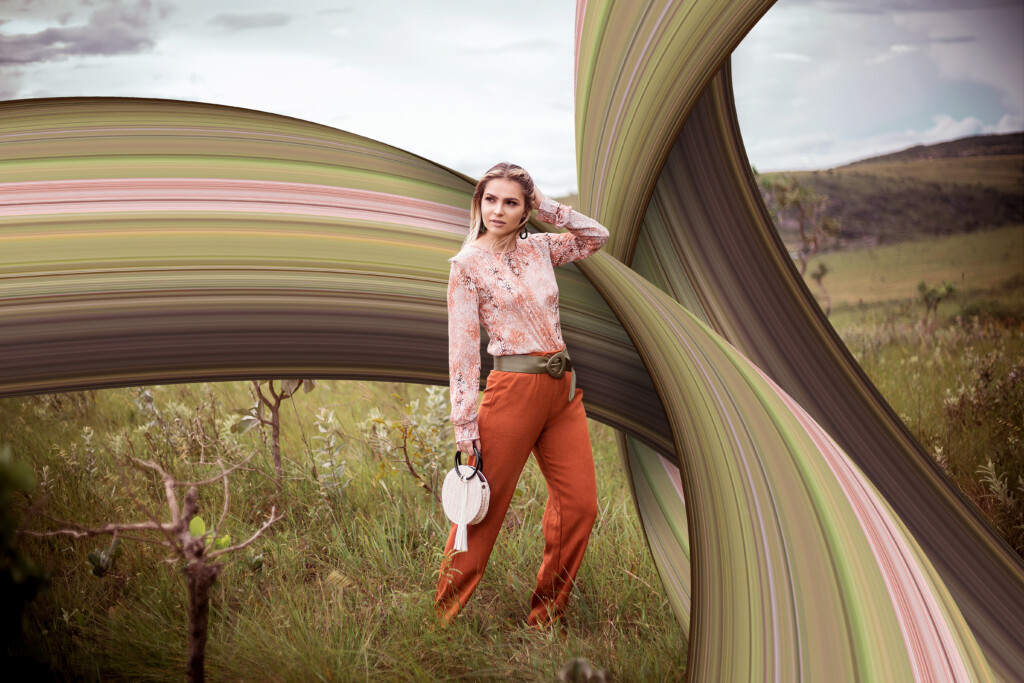 Actions and presets allow you to edit your images in far less time. When you're editing photos in bulk, this can make a huge difference! Likewise, it can help you to achieve complicated results that you aren't sure how to do manually. Presets are a great starting ground to build your edit from or add a cool final effect to your image. You can find a variety of actions and presets here.
12. The Goodbye Automatic Photography Ebook
For most beginner photographers, the trouble is learning how to master their camera settings. At the root of it all, improving your photography is based on learning how to use your camera.
That's exactly why Goodbye Automatic is so valuable. This ebook helps outline the most important aspects of your photography and how to improve it. It breaks down complicated topics with simple examples to make learning photography easier than ever before. If you want to feel more confident taking photos with your camera, you should definitely look into this ebook!
Learn More About Goodbye Automatic
Conclusion
So those are 12 of the best tools for photographers to improve your photography. By putting to use some of the products, programs, and resources here, you'll transform the way you take photos. With so many pieces of gear out there, it can be difficult to see what will actually make a difference in your photography. Hopefully, this guide was able to give you more insight into some useful tools for photography you weren't aware of!
If you enjoyed this article, be sure to share it with a friend! By sharing this article, you help to support this blog and the creation of more free content!
To get yourself started even faster with photography, check out my free 12-Weeks To Learning Photography Blueprint. This blueprint offers actionable tips and techniques to help you level up your photography over 90 days! Sign up below to get instant access!