Unlike other genres, forest photography can be a challenge for many photographers. In the woods, things can appear more random and many find it difficult to build an effective composition. This unique challenge poses a fun task for anybody willing to try to overcome. Luckily there are some effective tips and techniques that you can use to make the process easier. This post will share the best techniques to improve your forest photography and capture more professional images in less time! Let's jump in.
The Challenge With Forest Photography
The reason so many photographers struggle to capture the perfect forest photo is because of, well, the forest. As ridiculous as that sounds, every forest is different and no two spots look the same. That means that the settings or time of day you shot one photo, may not work for another. Forest photography keeps you on your toes and forces you to actively think about what can be done better.
The second challenge to photographing a forest is finding a compelling composition. When there are random branches, bushes, or deadfall in the way, it can clog up the layout of your frame. Suddenly there are so many distractions that it's hard to decipher what the photo is supposed to be about. Implementing certain rules of composition into your forest photography is a big challenge in some scenarios. In order to capture the best image possible, it will take some exploring to find the right patch of forest.
Just like anything in the outdoors, the forest constantly changes with the seasons. As the seasons change, so do lighting conditions, fog, light rays, colors, and more. If there are certain subjects that you are dying to capture in the forest, choosing the right time of year is essential. However, this makes it challenging since it narrows your window of opportunity as to when you can take photos!
10 Useful Forest Photography Tips
Although forest photography can be challenging, it's an extremely rewarding process when everything goes just right. To help you make smart decisions about how and when you photograph the forest, I've compiled a list of 10 useful tips. By implementing these forest photography tips you can better prepare and feel confident in the photos you'll capture.
#1. Don't Let Weather Decide When You Shoot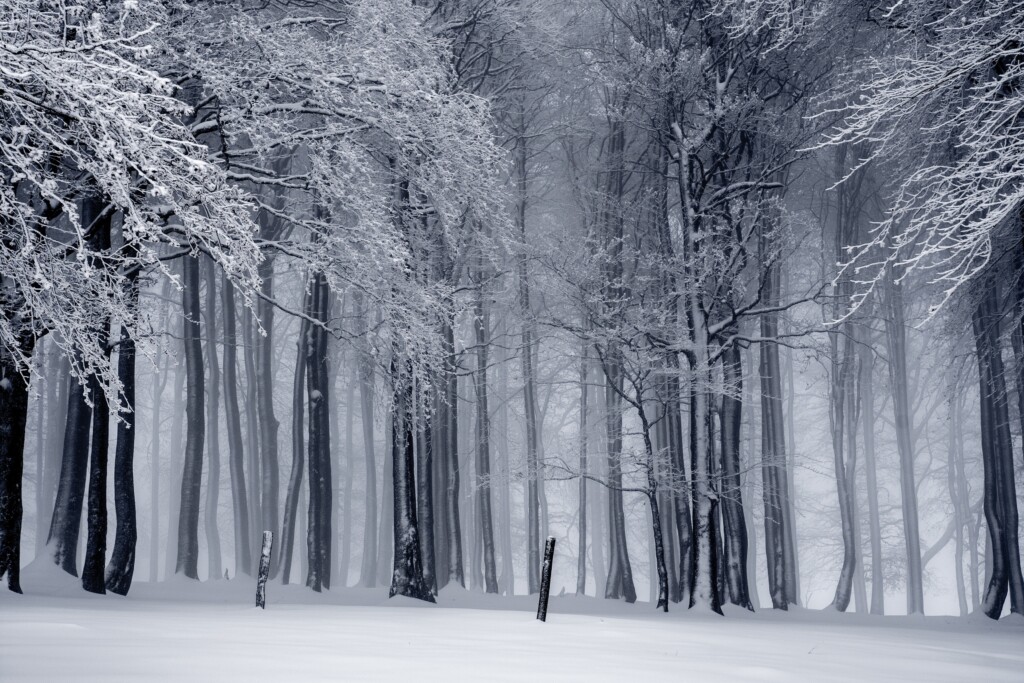 The first and likely most important of these tips is not to be afraid of the weather. Unlike other styles of photography, the forest looks great in a variety of weather conditions. Just because it's raining doesn't mean the forest won't look great. In fact, the overcast skies and low fog of a rainstorm can make for some seriously kick-butt photos! Regardless of what the weather is doing, get out to the forest and see what you can find. Whether it be rain, snow, sun, or hail, dress for the weather and you'll be sure to find a great photo to capture.
#2. Get Out Hiking And Explore New Locations
Every forest you visit is going to be a little different. Heck, even every 100ft of a single forest will look different. With so many places to find and photograph, it's worthwhile to just get out for a walk. By exploring around different trails, you can find new areas that may work great for future photos. Some of the most spectacular sections of forest I've seen were come across by accident. Before you plan a specific location to shoot, just go for a walk and explore new paths. You'll be amazed at the new places you'll discover to take photos!
#3. Wait For Sun Rays After A Rainstorm
If you're really lucky and time it just right, you can plan for some spectacular sun rays in the forest. Sun rays typically show up the first sunny morning after a rainstorm. This is because the warmth of the sun quickly evaporates all the water and dew in the forest creating fog. With this fog, the light begins to form beams throughout the forest. The sight is absolutely spectacular and one that's incredible to photograph. Keep a keen eye on the weather conditions and have patience with this one. Eventually, your efforts will be rewarded!
#4. Get Specific With Your Compositions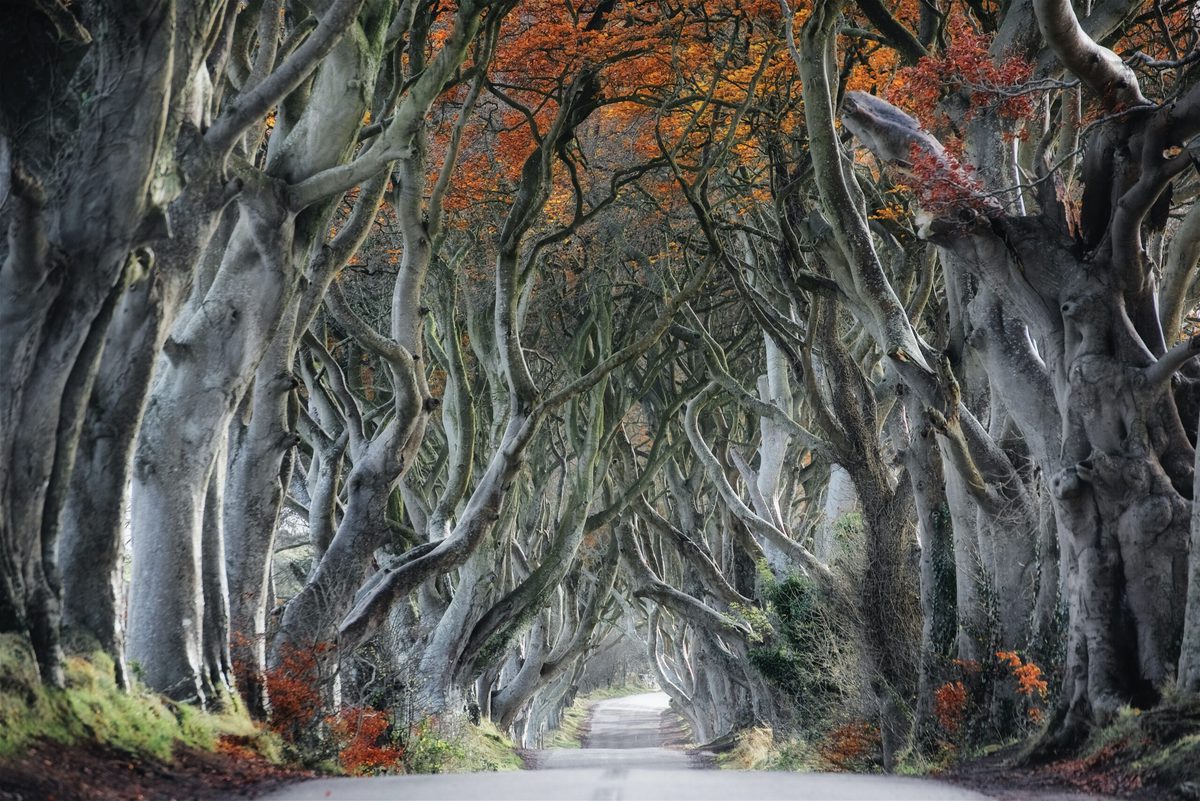 One of the many challenges of forest photography is trying to find a good composition. There are so many rules of composition to follow, but not all work well for forest photography. With that said, there are 3 main rules of composition that are important to utilize as often as possible in this genre.
– Simplicity
Simplicity is one of the most important rules of composition when photographing the forest. This rule of composition means to capture only what's necessary. To avoid as many distractions in your frame as possible. With this rule in mind, you can seek out more simple frames to improve your forest photography. Try to actively think about what you don't need in your frame to still effectively capture your subject.
– Leading Lines
One of the most popular and notable rules of composition is leading lines. Leading lines offer a path for your subject's eye to follow. Whether this path leads to a subject or to the background of your frame is up to you. Regardless, this is an amazing compositional rule to implement in your forest photography. For example, you could use a trail, tree branch, or gap in the trees to create captivating leading lines in your frame.
– Pattern
In some forests, there is very little underbrush making the tree trunks stand out. At certain angles, these trees can align in a satisfying and uniform pattern that is pleasing to the eye. If you have the opportunity to capture natural patterns within a forest, be sure to take advantage of it!
Additional Resource: Download My Free Composition Cheat Sheet
#5. Consider Adding A Person As Your Subject
If you aren't sure what your photo is about, try to add a person for another point of interest. Adding a person hiking or standing in your forest photos can make your image feel more real to your audience. In a lot of cases, people associate themselves with the person in the photo and can better connect with the image. This is an easy tip for forest photography that you should definitely try if you feel stuck!
#6. Golden Hour May Not Be The Best Time To Photograph The Forest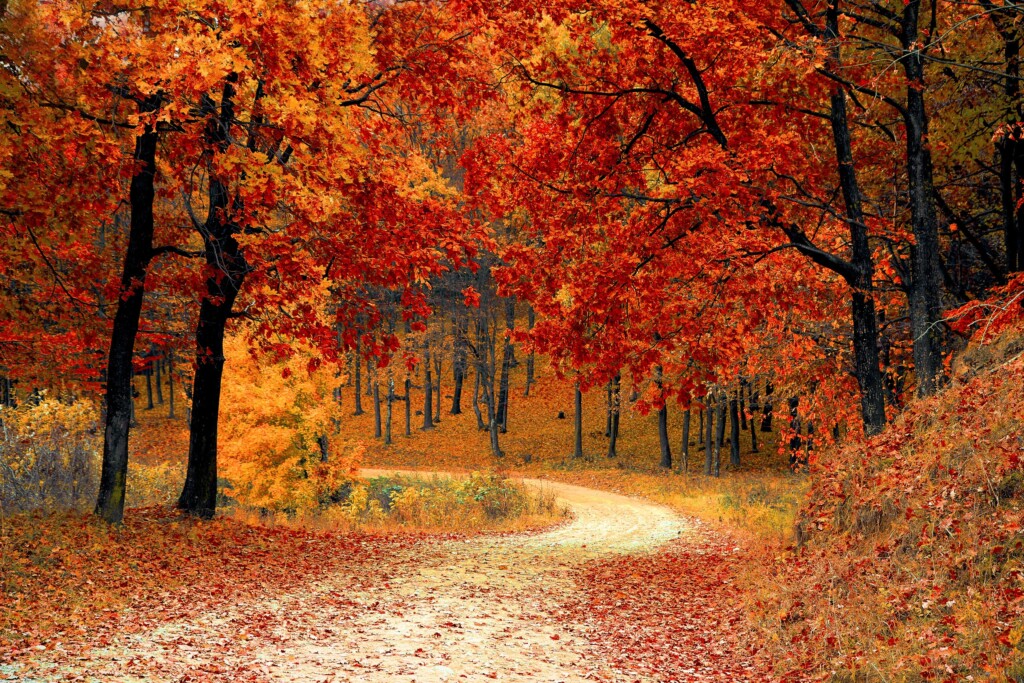 Contrary to popular belief, golden hour isn't necessarily the best time to take photos. That is when it comes to forest photography at least! During golden hour the light can be completely blocked from certain sections of the forest. This makes way for darker conditions and completely flat light. Often times in the middle of the day you will find the more vibrance and color in the forest. Since this is when there's the most available light it makes for prime shooting conditions. Ultimately it all depends on the forest your in and whether or not it's surrounded by hills or mountains. Just remember not to get too dead set on only shooting golden hour when it comes to forest photography!
#7. Use A Polarizer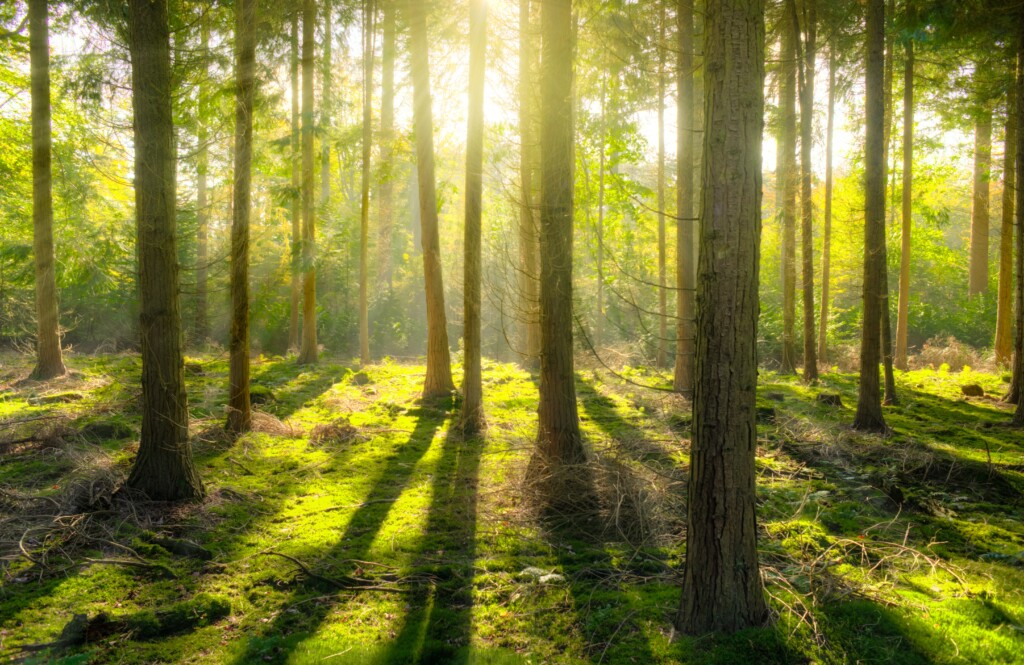 A polarizer is one of the most useful lens filters for anyone wanting to photograph the forest. These filters work to reduce glare, eliminate reflections, enhance color, improve contrast, and more. With the help of a polarizing filter, your forest images will appear more vibrant and crisp than ever before. This lens filter works especially well when the forest is wet which creates a lot of glare from water droplets reflecting light. A polarizer can completely cut this out and bring back more details in your photo!
Learn More: What Does A Polarizer Do For Your Photos?
#8. Make Use Of Your Tripod
In some weather conditions, the forest can get quite dark. Rather than having to bump up your ISO setting to brighten your exposure, use your tripod for help. With a tripod, you can utilize a slower shutter speed to reduce the amount of noise in your photo. Another reason a tripod is useful is when you are using a longer focal length. With a longer lens, it can be harder to keep completely still when shooting handheld. These little movements can translate into camera shake in your photo. By using a tripod, you can ensure your photo will look tack sharp no matter your lens choice.
#9. Capture Depth In Any Way You Can
An important aspect of forest photography is to create depth. Depth is created when you establish a clear foreground, midground, and background in your image. With each of these 'layers' in your photo, it gives the appearance of distance between the front and back of your frame. Depth is a crucial part of any captivating image and adds more life and realism to your image. Look for things around you to help establish a clear sense of depth in your frame. Just using a tree trunk close to your lens is a great starting point!
#10. Don't Be Afraid To Experiment With Focal Lengths
There isn't necessarily a one lens hero when it comes to forest photography. There are so many different ways you can capture a forest so don't limit yourself to one lens size. Experiment with wide angles, telephoto, and macro lenses to explore new creative opportunities. The most you try out different lens sizes, the higher your chances of capturing a unique and compelling image! After all, photography is all about having fun. Trying out different focal lengths is a great way to feel more creative with your work.
Best Gear For Forest Photography
There are a few basic pieces of camera gear that are essential for great forest images. As long as you have this laundry list of items in your camera bag, you'll be prepped and ready for any forest photo mission.
– Wide Angle Lens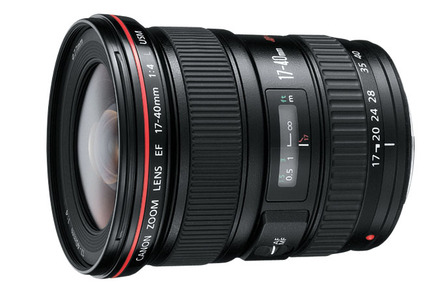 A wide angle lens is an incredibly useful tool for forest photography. With a wider field of view, you can capture more of the forest and the scale of things. This wide perspective can create a unique look that really draws in your views eye.
A wide angle lens could be considered as anything wider than 35mm. I love to use my Canon 17-40mm lens for forest photography. At 17mm you can capture just about everything in your scene, without too much distortion. If you really want to go crazy though, definitely look into using a fisheye lens for some really funky effects.
– Telephoto Lens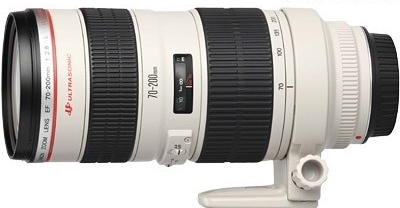 Although there isn't a lot to zoom in to when shooting forest photography, a telephoto lens can create better compression. Lens compression is how the perceived distance between your foreground and background changes as you increase the focal length. As you zoom in, things that once seemed far away will appear as if they're right behind your foreground.
A telephoto lens makes utilizing lens compression easy with a wide array of longer focal lengths. I personally love using the Canon 70-200mm lens for these types of shots. However, if you're not shooting canon, consider looking at the Tamron 100-400mm lens.
– Macro Lens
There's a good chance you don't think about macro photography when envisioning your perfect forest photo. However, there's likely even more to capture when you get up close. A macro lens is a lens that can get extremely close focus. This allows you to capture the smallest details and blow them up to many times larger than real life. Macro lenses are a great tool to use for forest photography since there are so many details in the woods. From small plants, insects, or details of a tree, a macro lens can really help to let your creativity run wild.
If you already own a prime lens, you can likely get away with it for macro photography. Prime lenses often have a shallower minimum focus making them perfect for getting up close. However, if you want a dedicated macro lens, consider the Sigma 105mm Macro.
– Tripod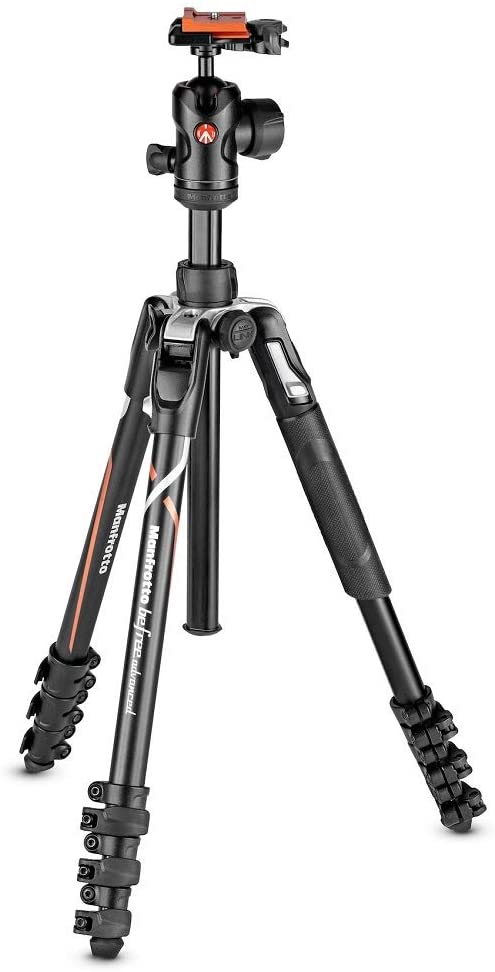 Depending on the weather and time of day you're photographing the forest, a tripod may come in handy. Even if you don't plan on shooting long exposures, a tripod gives you the flexibility of a slow shutter. In situations where it's just a little too dark, you don't have to sacrifice your ISO for more light. Just set your camera on a tripod and slow down your shutter speed. This an easy way to keep your forest photos as crisp as possible no matter the conditions.
Learn More: The Important Uses Of Tripods In Your Photography
– Polarizer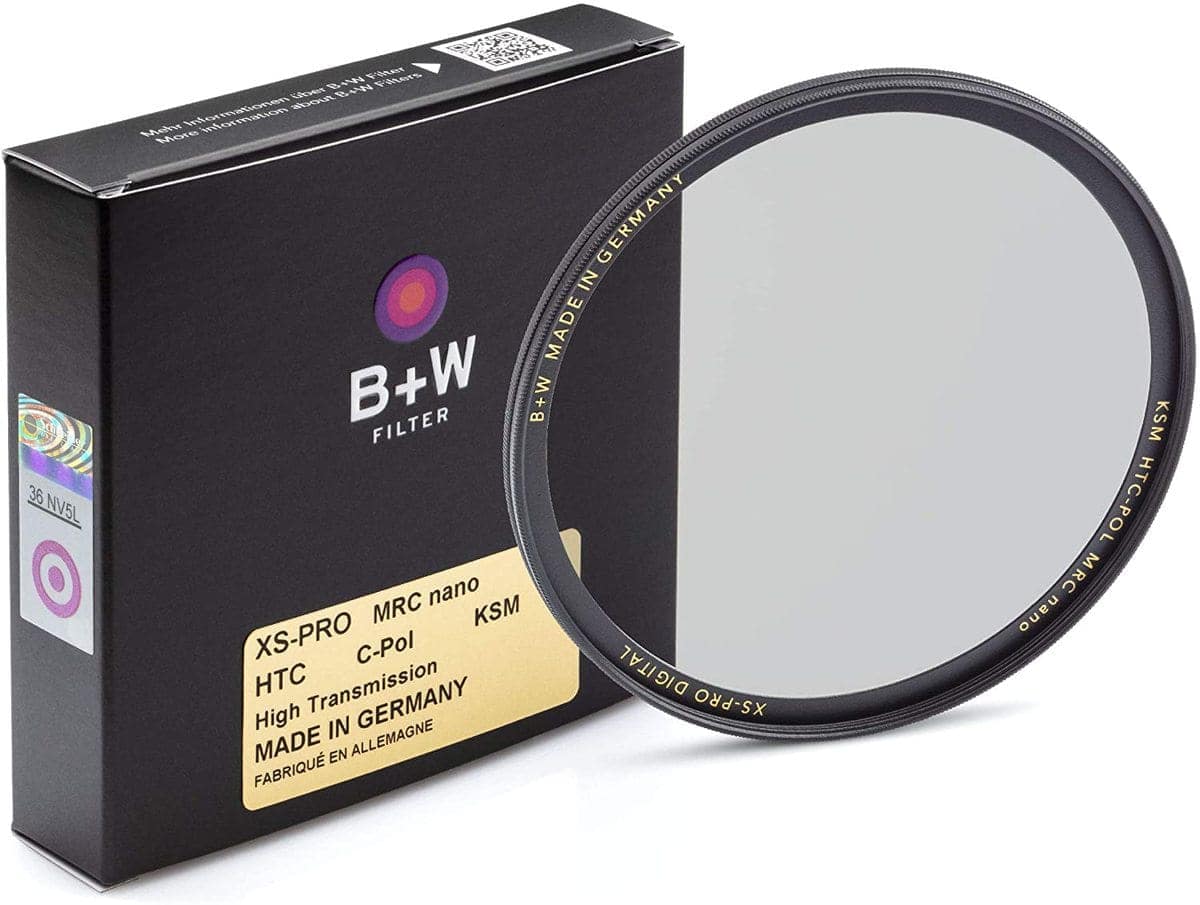 A polarizer is a lens filter used to enhance colors, improve contrast, eliminate glare, and cut down reflections. They are an absolute must-use filter for forest photography to bring to life the colors in any scene. Especially when the forest is wet, a lot of glare can be created from reflecting light. Using a polarizer can completely eliminate these bright highlights and improve the overall look of your photo.
I personally love using the Freewell Magnetic Circular Polarizer since it's so easy to take on and off. It does sit on the more expensive end of polarizers but is well worth the price. As a more budget polarizer option, check out the Tiffen Circular Polarizer!
Learn More: How Polarizers Affect Your Photography
– Lens Cleaning Kit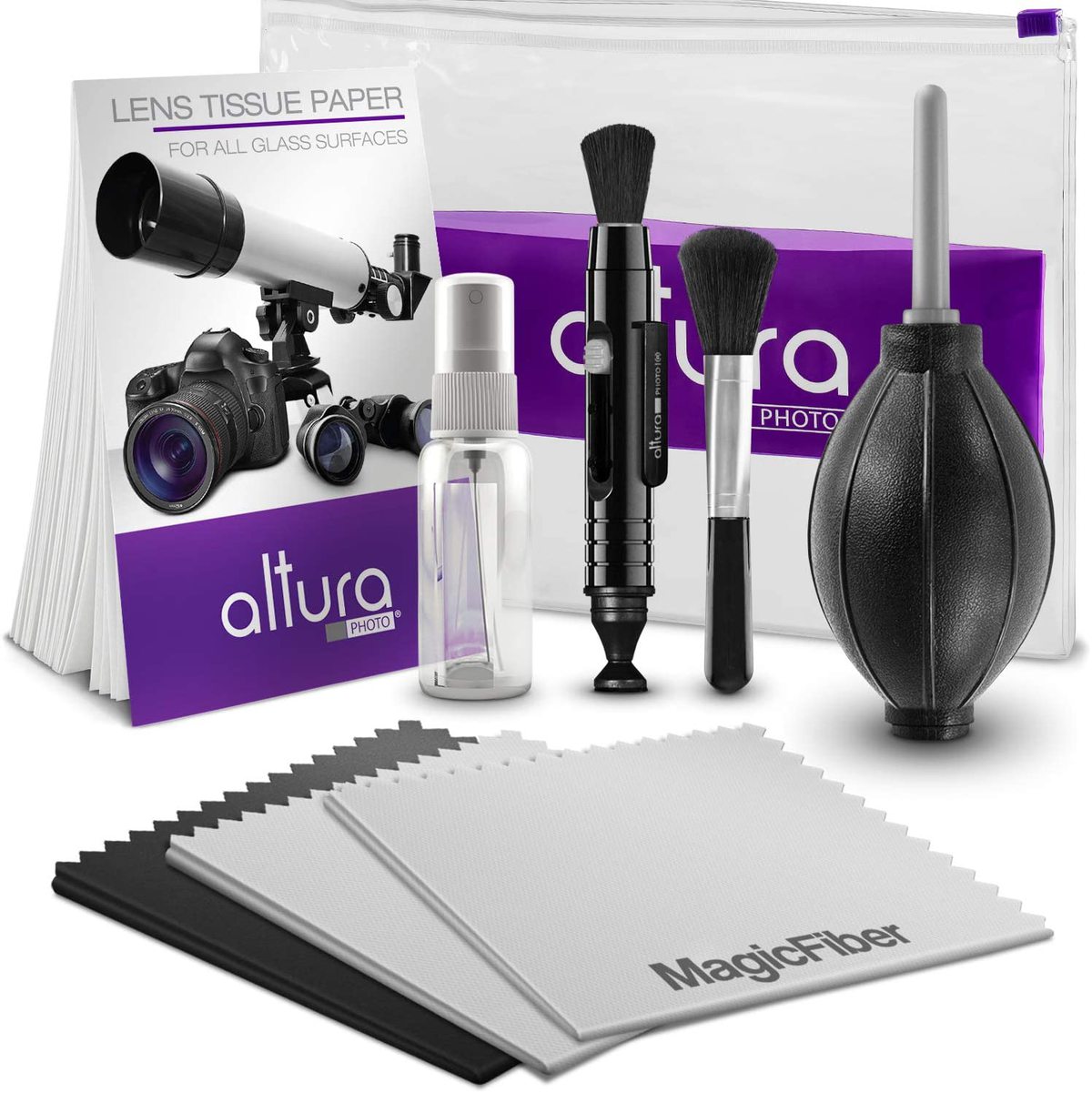 It can be a lot easier to get your camera dirty when taking photos in the forest. All it takes is a bump of a branch and your lens could be covered with dirt or water. Keeping a lens cleaning kit in your bag is crucial to make sure you can clean your gear without scratching.
If you have a microfibre cloth for your eyeglasses, this can work as an easy way to clean your lens. You can also find more intricate lens cleaning supplies for cheap on amazon. One of my favorite tools to use in the Lens Pen. This little tool has everything you need for cleaning your glass with less hassle!
Learn More: How To Protect Your Camera And Lenses From Dust, Scratches, And Damage
– Camera Cover
Depending on the weather conditions, the forest can be a pretty wet place. Even after the rain is over, soaked tree branches will still drip heavily. To ensure your camera stays dry, a camera cover can be useful. The Peak Design Camera Rain Cover is a portable and slim-fitting option to keep your camera dry for any forest adventure.
Remember To Leave The Forest As You Found It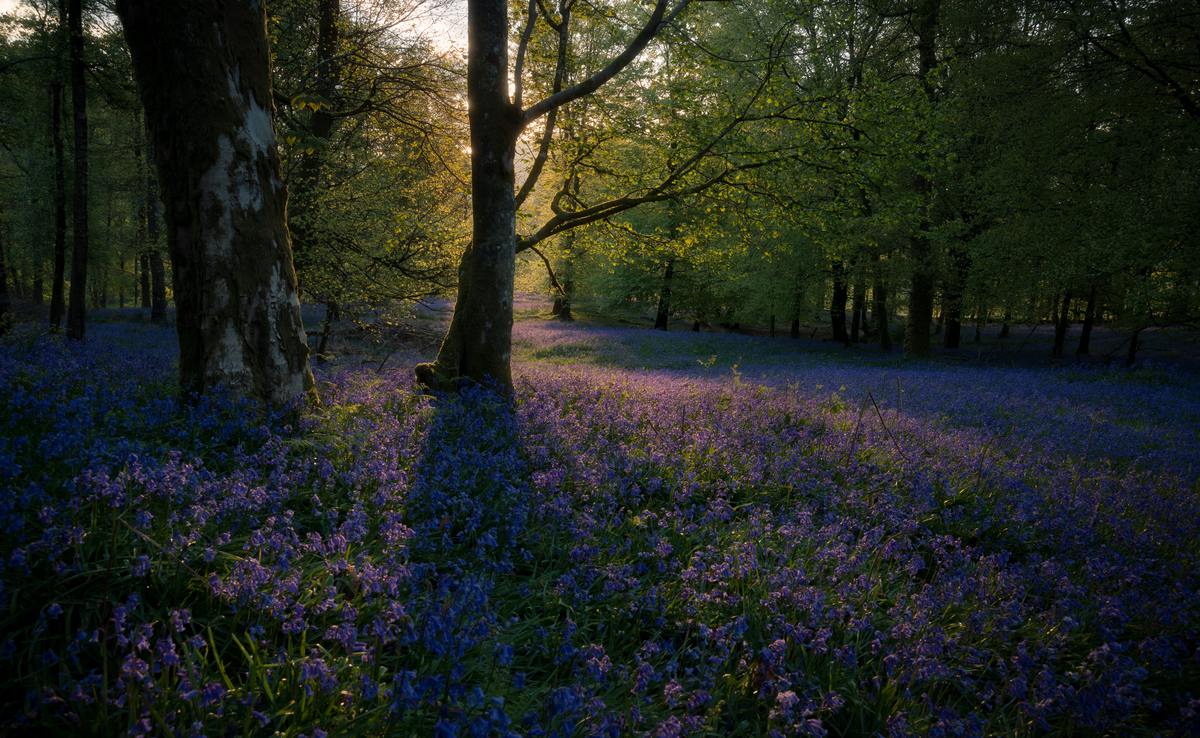 I know I'm not your mom but I'm going to say it anyway. When you're photographing the forest, be responsible. Take care with choosing what you walk on and where you decide to go off-trail. Don't leave any garbage or fruit pits on the ground. This will only attract more animals to the area causing potential issues for future hikers. Leave the forest as you found it and be sure to respect it so all can enjoy it!
Conclusion
Forest photography can be a challenging style of photography but is incredibly rewarding. Besides capturing beautiful photos, forest photography will inspire you to get outside and explore new areas. You'll start to appreciate your surrounding more and the stillness of a dense forest. A fun addition to forest photography is trying to learn about different plants in the area. As you're out taking photos, try to identify different species and blooming stages throughout the year. This is one of my favorite parts of forest photography and creates a fun party trick during group hiking trips.
If you know someone who would enjoy these forest photography tips, be sure to share this post with them! By sharing this post you help to support this blog and the creation of more free content.
If you want to keep the learning going, be sure to download my 12-week Photography Blueprint. This blueprint offers weekly challenges and photography tips to help you level up your photograph over 90 days!
Happy shooting!
-Brendan