How To Build Your Portfolio Without Clients In Any Niche
Starting a photography business is easy! Or at least that's how it seems on paper. Pick a niche, take photos, get paid, and having a flourishing career. If only things were that simple. The trouble every photographer faces in their beginnings is how do you find new clients to work with. Eventually, that question inevitably leads to "just build your portfolio" and you're left scratching your head. How can you build a photography portfolio without clients to work with?
This catch 22 stumps a lot of people, but fortunately, there is an answer!
There are several ways you can build a photography portfolio without clients to leverage paid work in the future. You just need to be smart and focus on what matters most to your photography.
8 Ways To Help Build Your Photography Portfolio Without Clients
No matter what type of photography you're interested in, the process remains the same. Here are a few actionable strategies you can do to help build your photography portfolio.
1. Identify Your End Goal In Photography
It's going to be impossible to build a portfolio if you don't know where you want to end up. No matter what genre you're interested in, it will take a lot of practice to get good at it. That's why identifying an end goal is crucial.
The problem is, if you don't have a set goal, you won't be able to focus your energy on the right areas.
For example, let's say you want to become a wedding photographer. That means you'll be photographing a lot of people and capturing candid moments. Knowing this, it wouldn't make sense for you to dedicate most of your time to wildlife photography.
Now if you're just starting, you might have an answer like:
"I want to shoot weddings part-time, have concerts as my main thing, and shoot headshots on the side."
If you spread your effort across multiple styles, it will likely be a long road ahead. Pick one niche and focus all your energy on it. This will help to focus your images and naturally refine and build your portfolio over time.
2. Get Familiar With Your Niche And The People In It
Part of building your photography portfolio is to have it stand out from the crowd. What can you do differently or better than other people in your niche?
Browse the web and Instagram to find people within your space. If you aren't sure where to start, just search for " *insert niche* photographers" in Google. This will bring up some of the top people online or in your area. Browsing other photographers in your niche is a great way to see what other people are up to.
Familiarizing yourself with what other people are doing helps you to see a quality standard. It might seem intimidating at first, but with practice, you'll have images of the same caliber.
This is key as you start to build your photography portfolio and prepares you for the expectations of your space.
3. Ask To Photograph Friends Or Family
Now that you have a direction and an idea of other photographers are doing, it's time to start shooting. When first starting, working with people you're already close with is always recommended.
It's far less intimidating to shoot someone that you're comfortable with. It doesn't feel like there's as much of an expectation, and you're free to try new things. Plus, people love getting beautiful photos of themselves!
Some of these 'practice' photos with your friends and family can be used to get your portfolio up and running. Nobody but you will know that those photos are of your cousin or brother.
Remember, building a portfolio is meant to showcase what you are capable of and your style. It's irrelevant whether or not you got paid for the shoot.
4. Get Creative And Shoot A 'Mock' Event
Rather than saying 'I wish I could get hired to do something like that', get out there and do it… for pretend.
If you want to shoot engagements, ask a couple you know to have a mock engagement shoot.
If you'd rather shoot mountain biking, ask a friend who rides if you can tag along and take photos.
Whatever you want to photograph, make it happen by creating a mock photoshoot. Pretend that a specific brand or person just hired you, and you are taking photos for them. Think about what types of shots the client would want to have and how you can capture them.
This is not only a ton of fun with no pressure, but it can produce amazing images for you to leverage later on. You could use them to say 'look what I can do' in hopes of landing a future client down the line.
5. Find Facebook Groups With People In Your Niche
Once you have a small photography portfolio built, try reaching out to people you don't know. This forces you out of your comfort zone and expands your connections within your niche. Facebook groups are a great starting ground.
Simply search up the topic of your niche on Facebook and see what groups appear. There is a group for anything you can imagine. Best of all, each of these groups is full of people who are passionate about the same things you want to photograph.
When you find the right group, put up a post to see who would be interested in shooting with you. Share who you are, your experience, and the type of thing you want to photograph.
Even if you're totally new, you'll likely get a response back. There are tons of people who are keen to help out and get some free photos of themselves for social media.
Facebook groups pose the perfect opportunity to meet new people in your niche while also getting photos for your portfolio.
6. Ask To Assist Another Photographer
For events and wedding photographers, they will often hire a second shooter or an assistant to help out. Reaching out and asking to help on a shoot is a great way to get on someone's radar and get real-world experience. Best of all, once you land a gig as a second shooter, you can use some of those images to build your photography portfolio.
As you build relationships with other photographers, it's not uncommon to get some work passed your way. When another photographer is fully booked, they'll forward those clients to someone they know and trust.
Assuming you've built up a solid relationship with this person, there's a good chance they'll bring up your name. Suddenly you'll have landed some real clients of your own!
Try reaching out to local photographers and see what opportunities are around you. It's a great way to get experience, get some photos for your portfolio, or potentially land your first paying client.
7. Primarily Shoot Images Related Your End Goal
Like I mentioned in tip 1, it's important to take lots of photos relative to the niche you want to work in. That way, you can fill your portfolio with great images much faster.
But let's expand on that a little. What's the point of focusing your work?
The more darts you have to throw at the target, the higher your chances are of getting a bullseye.
In photography terms, let's say a bullseye is that photo that stops people in their tracks, and they can't look away. An image that you can proudly say is one of the best photos you've ever taken.
Ideally, all of your 'bullseye' shots are within your niche of choice. That way, when you show off your portfolio to potential clients, it truly is your best work.
Now you never actually know when or how frequently these amazing pictures will turn up. However, the more shots you take, the higher your likelihood of capturing something special. That's why it's so essential to primarily shoot the type of images you want to get paid for in the future.
Regardless of who you're shooting (friends, family, or strangers) try to keep your images focused in your niche. You'll build your portfolio much faster with this plan of attack.
8. Offer To Take Photos For Free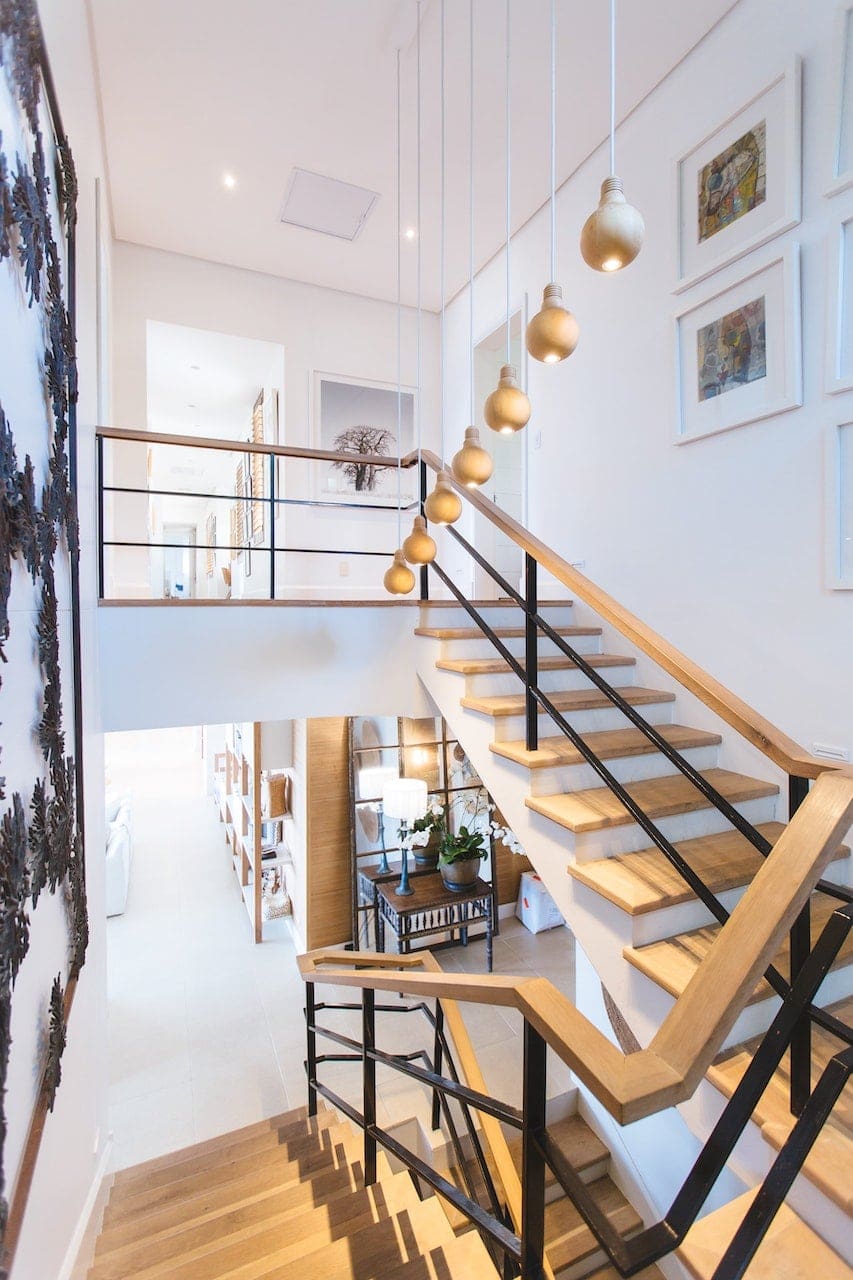 Before you get carried away, there are only a handful of situations you should do this. It's easy to get stuck in a cycle with 'clients' who undervalue your work after you offer your services for free.
Now the other side of this coin offers a lot of positives. By working for free it's easier to get people to say yes, and you can maximize your opportunity.
For example, let's say you're a real estate photographer who desperately wants to shoot a multi-million dollar penthouse downtown. You come across an Air BNB listing of the exact type of space you'd want to photograph, but you notice something. There aren't outstanding photos of the space on the website.
Are you starting to see where this is going?
You could reach out to the owner of this penthouse and introduce yourself as a real estate photographer looking to build your photography portfolio. Mention how you found the space and politely ask if they'd be interested in updating their Air BNB images.
With this type of scenario, it's a mutually beneficial offer making it extremely likely they'll say yes. You get to shoot those images you've been dreaming of, while the other person gets photos to promote their space.
Maybe you aren't in real estate photography, but this example is interchangeable between all different niches! Identify something you want to photograph, and find someone in need of those photos.
Simple Ideas To Build Your Photography Portfolio In Any Niche
You might be starting to get the idea, but are still having a hard time connecting these tips to your specific niche. Here are a bunch of ideas to build your photography portfolio without clients for any niche you're in!
– Wedding Photography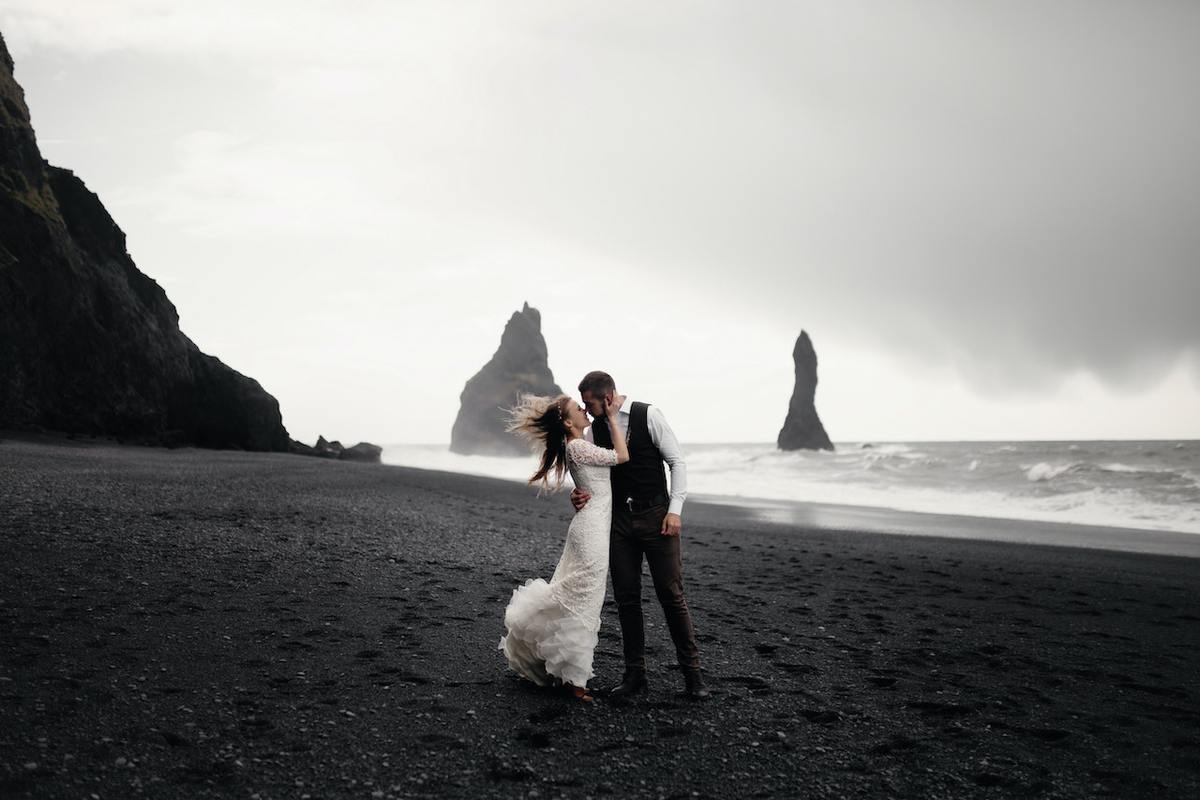 People are getting married all the time. I'm willing to bet you know someone, who knows someone else, who's getting married. Asking your friends and family who they know is an easy way to find weddings to photograph. Countless couples have smaller weddings and have no idea where to look for a photographer. You may just be the perfect person, and all the images would work great to build your photography portfolio!
– Food Photography
There are hundreds of small restaurants and food bloggers out there who are in desperate need of photos. Without great pictures of their food, how does anyone know what to expect? Reach out to small restaurants in your area and see if they need photos. Perhaps they need to update their menu or website images! Before you know it, you'll have the perfect opportunity to capture food images for a real client while building your portfolio.
– Automotive Photography
I don't know a single person with a nice car who doesn't LOVE posting about it. This is proof that anyone in the automotive space is looking for great images of their cars. Go through Instagram and explore the car community in your area. Take note of local meetups and any worthwhile vehicles you'd want to shoot. Reach out to the owners and ask if they'd be interested in shooting together. There's a very high chance they'll say yes, and you'll score a bunch of great portfolio images.
– Concert Photography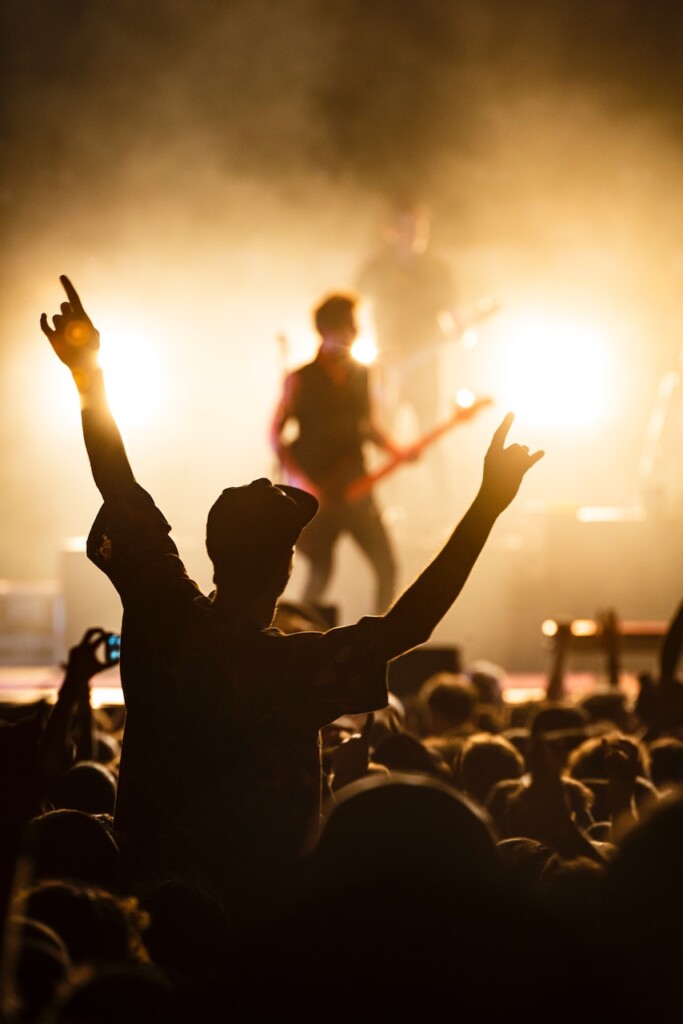 Reach out to small and local bands to ask when and where they'll be performing. A lot of them may not have any type of media person coming to their shows. By offering to take photos, you'd be giving them a valued service while also building your portfolio. The music space isn't all that big, so don't be surprised if this leads to other opportunities.
– Adventure Photography
There are millions of extremely talented athletes that aren't sponsored by anybody, but they still perform at a pro-level. Finding these types of people is relatively easy, with some browsing through Instagram. I explain exactly how to do this in my guide to outdoor adventure photography. Reach out to these people and see if you could tag along for one of their adventures. If you have some decent photos proving you know how to work a camera, people will say yes. This is a great way to immerse yourself in the community while getting fantastic photo ops.
– Sports Photography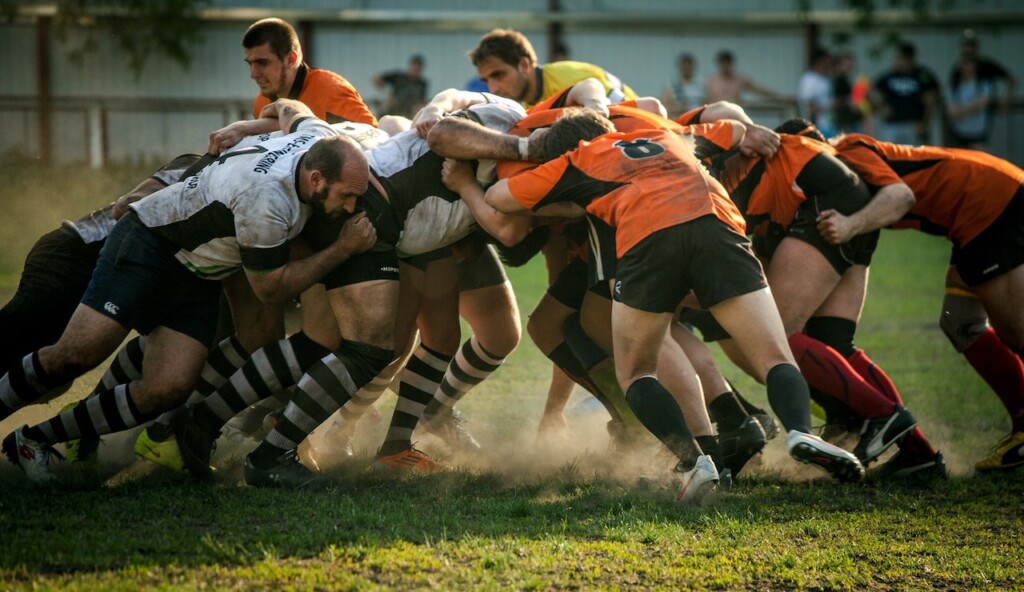 No matter what the sport, there are countless leagues for every age group imaginable. Try reaching out to a team rep in your area and ask if you could take photos for the team. If they say yes, you'll get access to more intimate moments from the team's perspective. If you don't know who to contact, you could show up to the game anyways. A lot of games are free, and schedules get posted online. This is perfect for getting a bunch of sports photos to build your photography portfolio without clients.
– Travel Photography
Nobody is stopping you from getting out and traveling with your camera. Book your own trip, but plan it intending to take great images. Photo's that you would expect to see on a travel website or magazine. This is an easy 'do it yourself way' to build your photography portfolio without clients!
– Real Estate Photography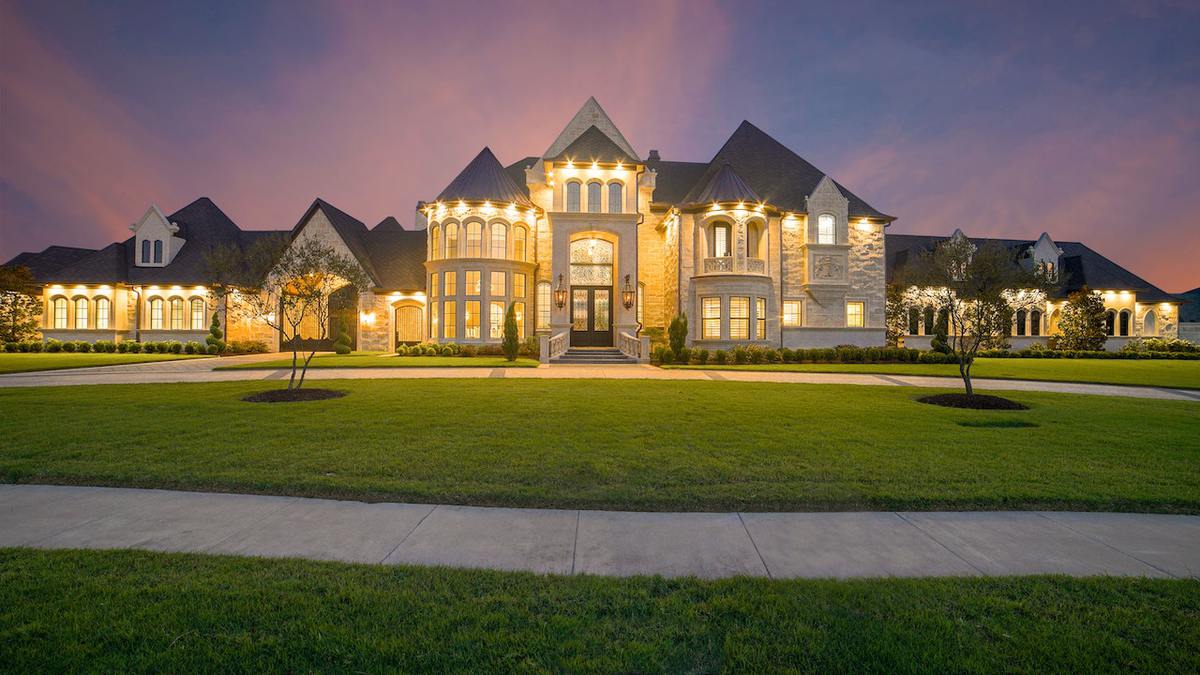 Remember, a house doesn't need to be for sale to photograph it. If you know someone who already has a beautiful home, ask if you could photograph it. Additionally, browse websites like Air BNB or Open Space to see where your services may be useful. On these websites, great photos are the difference between someone's booking or not. Help out the property owners by providing great images while continuing to build your portfolio!
– Headshot Photography
If you have no idea who to photograph, ask your friends and family to help you out. Give them a role to play and pretend you're shooting them for those needs. Perhaps they could be a business professional, actor, musician, or a store owner. Whatever facade you choose to give them, aim to take photos to match that style. This is a fun way to diversify and build your headshot portfolio.
Conclusion
When you first start in photography, trying to build up your portfolio can seem super overwhelming. It feels like a catch 22, where you need to have the experience to get experience. Fortunately, there are countless opportunities for you to build a photography portfolio without clients, no matter what niche you're in. You just need to get crafty about how you go about taking photos. Now just remember, you don't need to have gotten paid for a photo to make it 'worthy' of your portfolio!
If you know someone who's trying to improve their photography portfolio, be sure the SHARE this post with them.
Want more posts like this? Subscribe to my weekly newsletter for more photography tips delivered straight to your inbox!