The Ultimate Guide to Real Estate Photography
Some of the most lucrative and in-demand photos right now are in real estate. It's a rock-solid niche that can provide a comfortable income for any capable photographer. As long as houses are being sold, there is money for you to make! If you've always wanted to make photography your full-time gig, real estate photography may be the answer.
As an outsider, real estate photography seems challenging to get started in. Where can you start, how do you do it, and what types of prices should you charge?
To help get you going in real estate photography, this guide will teach you the ins and outs of the niche. Here you'll discover everything you need to know for getting started and how to make your first shoot a success!
What Is Real Estate Photography?
Real estate photography is images of homes used to entice potential buyers to purchase their next house.
At the most basic level, these photos are used by real estate agencies to showcase homes up for sale. They show the properties layout, so you get a feel for the space before you go in person.
At a higher-end level, real estate images are used by developers or interior designers to highlight the work they do. They'll often want before and after images of their projects or specialty images to enter into design competitions or publications.
Ultimately, real estate photography is used to showcase the characteristics and unique selling points of a property for prospective buyers.
This may not seem like a big deal on the surface, but try asking any realtor the importance of great photos. If the photos don't make the home look inviting, it's unlikely anyone will be interested in it.
As the photographer, it's your job to capture a property in the grandest and most stunning way possible.
How To Become A Real Estate Photographer
Now you're thinking, "maybe I should try this real estate thing out," but where do you get started? Luckily there are a few different avenues you can take to get your foot in the door.
The one you choose will depend on your confidence as a photographer and the type of real estate work you're aiming for.
Option 1: Work For A Real Estate Media Agency
The most solid option to start with as a beginner real estate photographer is to work with a media agency.
These companies serve as a hub for realtors looking for images, videos, signs, and other creative needs.
A real estate media agency will have a group of in-house photographers that they send out to different jobs. The advantage for you when working with these agencies is you're more likely to get consistent work.
Rather than having to build a name for yourself, you can start taking real estate photos right away.
A simple google search will find these real estate agencies, and their websites will explain how to apply as a photographer.
If you're curious, here's an example of a great real estate media agency.
Option 2: Build Your Portfolio Using Your Friends Homes
So maybe you aren't interested in working for another company. You're ready for a challenge and want to build your real estate photography empire from the ground up.
But where do you begin?
Well, first, you need to build your portfolio.
And where do you find houses to shoot?
Just ask your friends!
Within your network of friends and family, you have dozens of homes you could photograph.
The house doesn't have to be a luxury property, just a space with four walls and a roof. You don't need to overthink this one.
The idea here is to practice your craft and build up a solid portfolio of real estate images. Once you have these, you're armed and ready to pitch any realtor and prove why you're the perfect person to hire.
Option 3: Reaching Out Directly To Realtors
Now that you have your portfolio ready to go, the first way to start getting work is by reaching out to realtors.
Whether it be via email or cold call, get in touch with them, and let them know about your services.
The beauty of this is that realtors are really easy to get ahold of. There phone numbers and emails are plastered everywhere.
This makes your job a whole lot easier!
Every month there are tons of new realtors popping up and starting to sell homes. These new realtors are the ones you'll want to get in touch with since they likely don't already have a regular photographer.
With that said, don't be afraid to reach out to more experienced realtors. If your work is good, they could reconsider their regular photographer and hire you instead.
As long as the realtor is getting high-quality images of their homes, then it's a win in their books. So don't be worried about crossing paths with competing photographers.
Option 4: Go Directly To Real Estate Firms And Pitch Yourself In Person
If you want to be direct and get the ball rolling fast, this is a great strategy.
March yourself into a local real estate firm and speak with the realtors about your work.
Make sure to bring a copy of your portfolio so they can see what you're all about right then and there. Realtors don't have much time to spare, so make sure you stand out and get your message across quickly.
You don't need to feel awkward about doing this because you're offering a service everyone in that building needs. Without photos, the realtors are just selling the idea of a home.
Your services are the glue that connects the property and realtor to prospective buyers.
Before you leave, make sure to give out your business card to anyone you speak with. That way, if they forget about your contact info, they always have a way to reach you!
Option 5: Message Realtors On Instagram
It's totally acceptable in the modern age to slide in the DM's of realtors and churn up some business.
Realty is a marketing game, and the person with the best online presence will get the clients.
Fortunately for you, social media is all about images!
Reach out to realtors on Instagram and share a bit about yourself and what you do. Express your interest in shooting their homes and the types of services you can offer.
This is not only a huge win to help the realtor make a sale, but creates more promotional content for their online channels.
All the while, you're getting paid to take real estate photos.
Score!
Essential Gear For Real Estate Photographers
Before you can learn how to take great real estate photos, you'll need to have the right gear. Here's a list of must-have items in your camera bag as a real estate photographer.
– Camera Body (Full Frame Prefered)
Obviously, you won't be taking many photos without a camera body.
But in all honesty, you can capture a great real estate image with just about any DSLR or mirrorless camera.
However, some work better than others. In this case, that's a full frame.
Full Frame cameras have a higher resolution, larger field of view, better lens selection, and better performance in low light.
That essentially ticks every box a real estate photographer would want.
With that said, you can still capture great images on a crop sensor camera body.
You'll just need to adapt with wider equivalent lens sizes and different low light camera settings.
– Wide Angle Lens
A wide angle lens is a must-have for any real estate photographer. Since you're primarily shooting interiors, you'll find yourself in some pretty small spaces.
The thing is, you need to make those small spaces look as big as possible.
And that's where a wide angle becomes so useful!
A wide angle can be considered as anything in the range of 12mm – 35mm.
Anything beyond 12mm, and you start to drift into the ultra wide angle category where you'll experience some distortion.
With real estate photography, it's crucial to keep your lines as straight as possible, so distorting lenses should be avoided.
Personally, I love the Canon 17-40mm for real estate photography since it can do it all.
– Telephoto Lens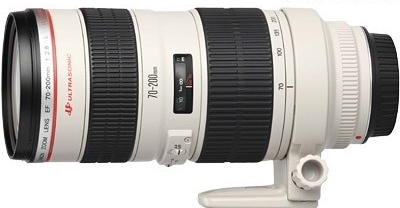 Whoa, whoa, wait a minute. I thought you needed a wide angle lens for real estate? 
Although a wide angle is an ideal lens for interior shots, it's not uncommon for a realtor to ask for photos of the view.
Perhaps the house is on a nice hill overlooking the city or the mountains.
Whatever the case, the view probably isn't physically close to the house.
Luckily a telephoto lens can zoom in and capture just about anything in the distance!
A telephoto lens has a zoom range up to 150mm or more. One of my favorite telephoto lenses for the real estate is the Canon 70-200mm, but there are cheaper options out there too!
Keeping a telephoto lens in your bag will definitely save the day if you get asked to take scenic photos.
– Tripod
When you run into low light situations in real estate photography, a tripod will be your best friend.
Rather than cranking the ISO or opening the aperture too much, a tripod will help you choose better settings.
Even if you're shooting in the middle of the day, the house's interior can get pretty dark.
Just imagine trying to take photos in a windowless laundry room with only one light bulb.
A situation like that could be pretty stressful if you didn't have a tripod!
– Flash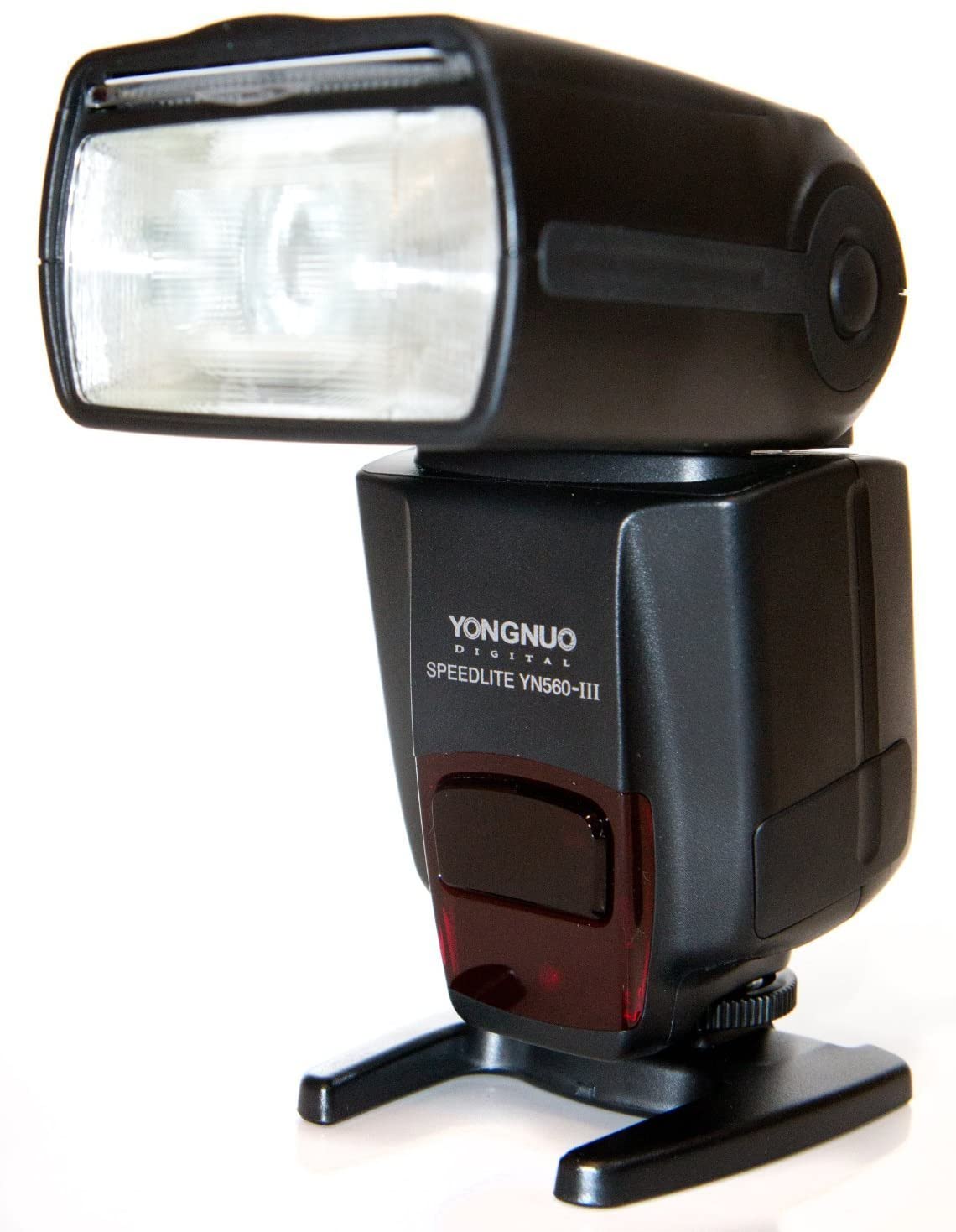 And no, I'm not talking about the built-in flash on your camera. I'm talking about a real off-camera flash to help light up a scene.
A flash is useful in real estate photography because it can create more fill light in a room.
Rather than pointing the flash straight into the room, you can point it at the ceiling to create a more ambient lighting effect.
More on that later.
An amazing beginner-friendly flash is the Yongnuo IV Speedlight if you've yet to add a flash to your kit!
How Much To Charge For Real Estate Photography
The big question most beginner real estate photographers ask is how much to charge for real estate photography.
Unfortunately, there isn't one definitive answer.
But here's why.
Every region of the world has different housing markets.
That means the same size property in Vancouver, Canada, might be 3x more than in Madison, Wisconsin.
With different housing prices comes different budgets for photographers and expectations of a 'reasonable' fee.
That's why it's impossible to give a definitive answer like '$200 a home for every shoot'.
Luckily there are ways to figure out what to charge for real estate photography in your specific area.
#1. Look At Others Rates Locally
The best way to get an idea of what to charge is to look at other photographers and media agency rates in your area.
In some cases, they may be all over the place, but try to take the average.
It's also important to remember that not all rates are relevant to you.
For example, a real estate media agency might charge $75 a house while a freelance photographer charges $120.
The difference here is how many clients an agency works with compared to a freelancer.
Since a real estate media agency works in high volumes, they can afford lower price margins.
Don't feel pressured like you have to match their prices.
Instead, try to pick a price between the low and high ranges that feels reasonable and satisfactory to you.
#2. Talk To Other Real Estate Photographers In Your Area
Another way to figure out real estate photography rates in your area is to speak with other photographers.
Whether in person or on social media, reach out and ask what a fair rate is.
This is important for a few different reasons.
The big one is that you can make sure you're not undercutting competing photographers by asking others.
If you suddenly charge half of what anyone else charges, realtors will start to expect a lower fee from everyone.
By keeping your prices in line, you can help ensure a reasonable living wage for all real estate photographers in your area.
The second reason it's useful to ask other photographers is so you aren't cheating yourself. Speaking with someone that has more experience will help you to understand what's fair compensation.
And as a beginner, it's easy to get pushed around on prices just because you want work.
Learn How Real Estate Photographers Can Make $81,600+ With These Pricing Strategies!
How To Prepare For A Real Estate Shoot
You've got your gear ready, your prices set, and just landed your first job as a real estate photographer. Before you get too excited, make sure you follow these steps to prepare for your shoot.
Check The Address And Confirm The Shoot With The Realtor
Realtors are busy people, and sometimes they'll completely forget about a shoot they booked. To help ensure everything is good to go, send them a message the day before to confirm the shoot.
You could say something like:
"Hey there, I just wanted to confirm our shoot tomorrow at __________(house address) at ___________(specified time). I'm looking forward to it!"
Ideally, you want to keep it short and sweet.
That way, you get the information you need while not wasting anyone's time.
Plus, it makes you look more professional when you're on top of your schedule!
Make Sure You Have The Right Equipment
Rather than worrying about it the day of, organize and pack your gear the day before.
This not only means to make sure your cameras and lenses are packed but that your batteries are charged too.
Take the time to charge your camera batteries as well as the batteries for your flash.
Without battery power, your shoot will screech to an awkward and horrific halt.
Check The Travel Time To The Property, So You Aren't Late
Nothing will ruin the first impression faster than if you're late. Make sure to plan ahead and check how long it takes to get to the house.
Remember to keep in mind rush hour times compared to when you'll be traveling to and from your shoot.
If you're leaving in the heat of rush hour, make sure to allow some extra time.
After all, it's better to arrive early than to arrive a few minutes late. You want to make a good impression on the realtor, so they hire you for more homes in the future!
What To Do On The Day Of Your Shoot
Today is the day.
The day you are officially working as a real estate photographer.
Here are a few tips to help make yourself look like a pro from day one.
1. Walkthrough The Home
The first thing you should do upon arrival is a walkthrough of the property to get a lay of the land. This way, you can get an idea of the house and what you're working with.
In some cases, a walkthrough can help to sort which rooms you should shoot first.
Perhaps other realtors or contractors are working in a certain room.
That means you should save that one for later so you're not in the way.
2. Correct Anything Distracting Or Not Straight
To make a house look its best, you need to pay attention to the details. During your walkthrough, try to fix any distractions in a room.
Now I don't mean to rearrange the room, but instead to straighten lamp shades or fluff lifeless pillows.
All the little details that are often overlooked.
Take note of any oddly positioned furniture, lampshades, curtains, or pictures and make sure they're straight.
This is an easy fix to do in person, but extremely hard after the photo is taken.
So take the time and do it before you take out your camera!
3. Hide Any Type Of Cleaning Supplies
In most people's kitchens, they'll have a dishcloth hanging off the stove or a scrubber by the sink.
These are the types of things you'll want to remove before you take a picture.
The reason is that they look pretty distracting, and their usual bright colors can take away from the space.
Be vigilant and look for unnecessary brushes, soap containers, or towels in the kitchen, bathroom, and laundry room.
4. Decide Whether To Shoot Outside Or Inside First
Most real estate photographers will have to shoot both interiors and exteriors of a home. Before you get set up, decide which space you want to photograph first.
In the middle of the day, the lighting might not change as drastically. However, it's possible that the yard is in the shade now but will be in the sun within the next 30 minutes.
In that case, you need to decide whether you want to shoot the exteriors in the sun or shade.
During twilight and sunset shoots, this a more obvious decision.
If you're dependant on certain lighting conditions, it's probably a good idea to shoot outside first.
Learn More: How To Take Better Photos In The Middle Of The Day
5. Prepare Your Camera Gear
Now that you've walked through the house and fixed any distractions, it's time to get setup.
Put together your camera and attach the first lens you'll be using.
Make sure your battery is charged, and your memory card is formatted before you shoot.
Lastly, take a look at your image format to make sure you're shooting in RAW and not JPEG.
This is a common mistake that can be detrimental to your real estate photos!
You Might Like: How To Organize Your Camera Bag 
6. Turn On Lights In The Room Before You Shoot
Once you've settled on a room to start with, go around and turn on all the lights, including lamps.
Turning on lights adds a nice ambient feel the room and makes it more appealing.
Rather than having heaps of dark space around the room, lights and windows will help to brighten it up.
7. Ask The Realtor What Specialty Shots They're Looking For
Most realtors will want one or two unique photos of the home. Whether it be of a certain amenity, a view out the window, or a specific house angle.
Make sure to ask the realtor if they're looking for any specialty angles outside the ones you're covering.
This is an easy way to stay in the good books of any realtor you work with!
8. When Shooting Condos, Ask If There Are Amenities
When you're shooting real estate photos of a condo, there are likely other amenities owners can enjoy.
It could be a gym, a community garden, or a lounge area.
Whatever it is, make sure to ask the realtor if there are any.
These are the types of things you should be photographing along with the condo to help convince potential buyers.
That way, you'll have a more complete collection of what the home has to offer.
10 Actionable Ways To Capture Better Real Estate Photos
Even if you do everything correctly during your shoot, it won't matter if you messed up the photos. Let's go over a handful of ways to take better real estate photos instantly.
1. Use The Right Aperture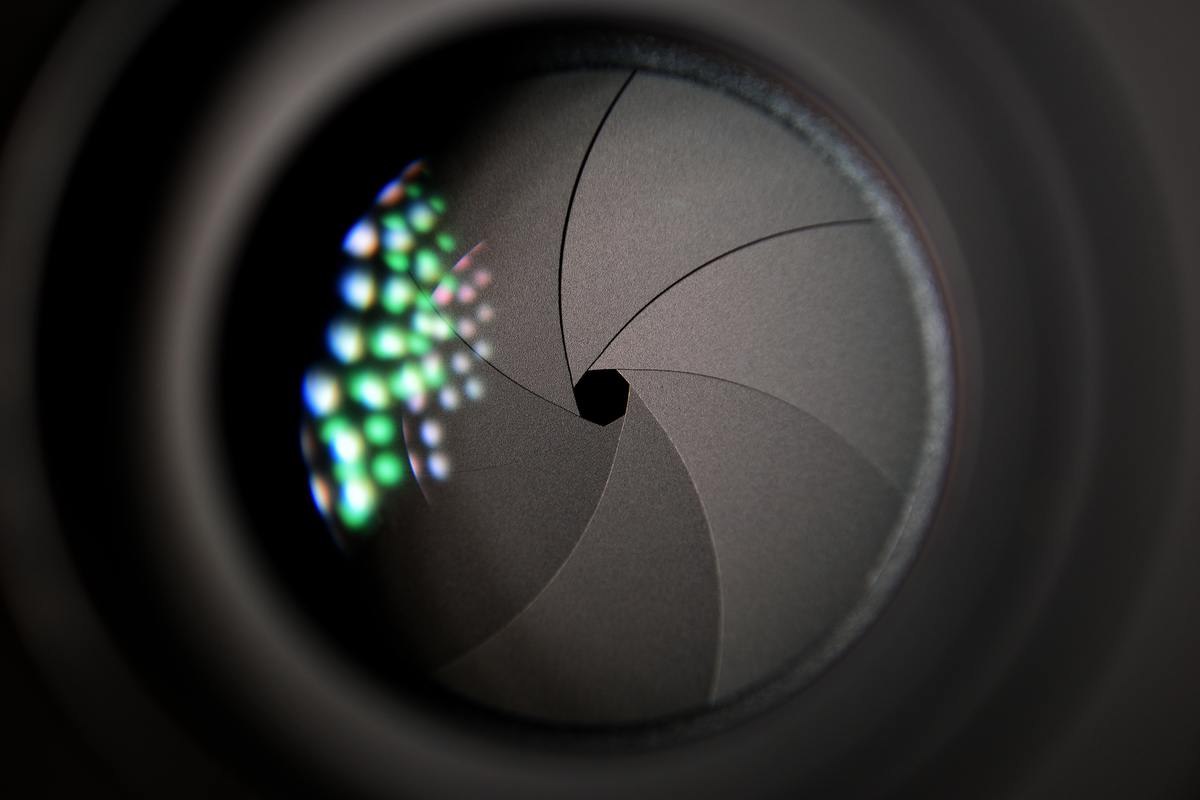 Aperture plays a big role in the world of real estate photography. You don't want to have too shallow of focus, but it's also nice to have a slightly blurred background.
The ideal aperture range to use in real estate photography is between F/5.6 and F/8. 
For general use, always shoot your real estate photos at F/8 for the best result. With this aperture, you can strike the perfect balance between sharpness and depth of field.
You can use a wider aperture like f/5.6 to offer an extra stop of brightness in low light situations. Although it's not ideal for every situation, it's a good option when you're in a pinch.
Learn More: How To Master Aperture In Your Photography
2.  Keep Your ISO Low
To help reduce noise in your photos, you'll always want to keep your ISO as low as possible. Even if it means slowing down your shutter speed or opening your aperture, keep your ISO low at all costs.
With higher ISO settings, you start to encounter a lot of digital noise. Depending on how much noise is in your photo, it can be difficult or impossible to correct.
Try to limit your ISO setting to a max of 640 ISO.
You can always work your other camera settings around this to find the right exposure.
Learn More: How To Use ISO In Your Photography
3. Pick The Right Shutter Speed
The main thing to consider with shutter speed is whether you're shooting handheld or on a tripod. With a slow shutter, the natural movements of your hand will cause your photo to blur.
As an easy rule of thumb, use a tripod whenever you're using a shutter speed of 1/60 or slower. That way, you can guarantee you'll have zero camera shake or blur in your photo!
Now the great thing about shooting real estate photography is that homes don't move.
That means you can use a 30-second shutter and still get a sharp photo.
The only thing you need to keep aware of is that slow shutters can throw off your auto white balance setting. 
Especially when shooting HDR real estate photos, this creates a nightmare when you merge exposures.
If you have to use auto white balance, try to avoid shooting long exposure images of a home.
Learn More: How To Use Shutter Speed In Your Photography
4. Keep Your Angles Between Hip To Chest Level
The most flattering way to photograph a room is from chest to hip height. The height you choose will largely depend on the type of furniture in the space.
For example, you'd probably opt for chest height when shooting a kitchen with tall stools, counters, and appliances.
Since there are so many large things in the room, you can utilize a slightly higher vantage point.
In cases where the furniture is lower, it's advantageous to shoot at hip height.
Think of a living room with couches and a coffee table. None of these objects are very tall.
To get the best perspective of these lower furniture pieces, make sure to be closer to their level. That way, you can showcase more of the room and give it a larger feel.
5. Don't Be Afraid To Zoom In
Instinctively most beginner real estate photographers want to shoot everything as wide as possible.
And it makes sense.
You want to see as much of the room as possible.
But you don't always need to do this.
Zooming in a bit can create a more editorial and unique look to your real estate photos. Once you have all the wide shots you need, try zooming in a little and see what other interesting compositions you can find.
6. It's Okay To Partially Crop Objects In A Scene
One beginner mistake is that they're afraid to crop any part of the room. Some make it out to be a big deal when half of a lamp is cropped out.
In reality, it's totally fine to crop objects in a scene if it helps your composition.
With that said, stay aware of how objects are being cropped. Always make sure the crop is straight to the object and is cropped by an even amount.
You don't want the very edge of a lamp to be awkwardly cropped out.
But it's ok if the lamp is cropped right down the center of it.
As you experiment with this in your own photography, you'll start to see how different crops will change your image.
7. Always Hit The Four Corners First
If you're unsure where to begin with your real estate photos, start with the four corners.
Always make sure to get an angle from each corner of a room for a complete overview of the space.
Once you've gone through this, you can focus on a few straight on shots in certain parts of the room.
For example, you might want a straight-on photo of the kitchen stove or the living room space.
Straight-on photos help to add more variety to your images and compliment the four corner shots well.
8. Go At The Right Time Of Day (When Possible)
If you want to capture the best light at a property, you'll want to go during golden hour or twilight.
In a perfect world, you could shoot every home at this time of day.
Unfortunately, that's not the case.
Unless you want to limit yourself to two shoots a day (sunrise and sunset), you'll be out of luck on this one.
Whenever you're working in high volumes, it's difficult to go at the perfect time of day for every house.
But that doesn't mean it's impossible.
Since golden hour and twilight are the most flattering, you can charge extra for shoots in this time frame.
That way, realtors who really want the best light will pay a premium for you to be there.
It's a win-win!
You Might Like: The Best Time To Take Pictures Outside
9. Use A Flash To Create More Fill Light
Using an off camera flash is a great way to boost the ambient light in a room and soften shadows.
Now before you go crazy with this, you need to approach this carefully.
What you don't want to do is point the flash directly into the room and create more unflattering shadows.
Instead, point your flash to the ceiling.
The light will reflect off the white ceiling and fill the room with an even light.
Beyond just helping with shadows and exposure, using a flash helps to correct your white balance. Depending on the types of lights in the room, your auto white balance might get thrown off.
Luckily a flash will help to mitigate this problem!
10. Keep Your Horizontal And Vertical Lines As Straight As Possible In Camera
Maintaining straight edges is crucial for real estate photography.
Especially with wide angle lenses, it's easy to distort a room and make corners look a little weird.
What you want to aim for is that your photo looks as close to your eye's perspective as possible.
Before you even press the shutter button, take note of the corners and edges in a room.
Make sure your camera is aligned with them, so the room looks as straight as possible.
If it's not quite perfect, you can make any minor adjustments with the help of profile corrections in Lightroom.
More on that in the next section!
How To Edit Real Estate Photos In Lightroom
Now the final step in learning how to take real estate photos is photo editing.
Whether you like it or not, photo editing is the secret to an incredible real estate photo.
Before you stress too much, editing real estate photos can be easy. Just follow these basic tips, and you'll have a great looking image in no time.
I'll be working in Lightroom for these examples, but other photo editors will have similar adjustments.
Step 1: Profile Corrections
Before you do anything, it's worthwhile to start with profile corrections. This adjustment helps to correct any distortion from your camera lens and straighten edges in your photo.
Here's how to do it:
Within the Develop Module in Lightroom, select your photo and scroll down to the 'Lens Corrections' Tab.
Check off 'remove chromatic aberration' and 'enable profile corrections'.
Next, scroll to the following adjustment tab called 'Transform'.
Check off 'Constrain Crop' and then select 'Auto'. Lightroom will automatically crop and align any edges in your photo.
From here you can manually adjust the transform sliders to refine the auto adjustment.
Step 2: Basic Shadow And Highlight Recovery
When you're editing real estate photos, you want to have the most dynamic range as possible. That way, you can see the most details in a room as possible.
For this step, all you need to work with is the blacks, shadows, lights, and highlights sliders in the Basic tab.
First, drop your highlights to -100 to recover any bright areas in the frame.
Now lift your shadows to somewhere like +50 to +70. The goal here is to soften the shadows while still maintaining some contrast.
At this point, your photo might look a little too flat for your liking. Go ahead and adjust the blacks and whites slider to add back some contrast as necessary.
Be sparing with how much contrast you add back!
Step 3: White Balance Corrections
Now that your exposure values are set, you can get a better idea of your white balance. Use the white balance slider to either warm-up or cool down the look of your image.
You want to aim for natural-looking whites and a white balance that matches what you saw in person. Real estate photography isn't the place for 'creative' white balance effects.
Step 4: Noise Reduction
No matter what ISO you are using, you might notice a bit of noise in parts of your photo.
Especially so in the shadowed areas.
With the help of noise reduction, you can eliminate grain and improve the quality of your image.
Scroll down to the Detail tab and look for the 'Luminance' slider. As you increase this slider, you'll begin to smooth out the grain in your photo.
If you're unsure, start at a value of 10 and work your way up from there.
Be mindful not to go overboard with this, or you'll end up with a fake-looking image!
Learn More: How To Fix Grainy Photos
Step 5: Increase Clarity
Last but not least, boost the clarity of the photo using the clarity slider.
This slider works to make edges stand out in your frame and make the photo look more vivid.
Once again, be sparing with this adjustment since it is possible to use too much!
(Bonus) Step 6: Use Batch Editing To Your Advantage
In real estate photography, you'll be working with hundreds of photos at a time.
Rather than editing each photo individually, you can save yourself loads of time with batch editing.
Since every shot from one room will have the same camera settings, you can copy and paste the Lightroom adjustments.
After you've gone through steps one through five above, press the 'copy' button on the bottom left. You can also press Command + C (Mac) or Control + C (PC) to copy the adjustments instead.
A dialogue box will appear asking which adjustments you want to copy. Make sure all of the boxes are selected.
Next, highlight any similar images and press the 'paste' button on your screen's bottom left. Alternatively, you can press Command + V (Mac) or Control + V (PC) to paste your adjustments.
Now all the adjustments you made on the first photo have been applied to the entire set!
Batch editing real estate photos is super important if you want to save yourself time during the editing process.
Learn More: How To Edit Photos More Professionally In Lightroom
Conclusion
Learning how to get started in real estate photography can seem pretty overwhelming at first. However, once you break it all down, it's an achievable profession for any photographer to pursue!
The tips outlined in this guide were put together from years of experience working in real estate photography. These tips are not only actionable but tried and true methods used by professional real estate photographers.
So what are you waiting for? Get out there and start photographing some homes!
Want more articles like this? Subscribe to my weekly newsletter for more photography and photo editing tips delivered straight to your inbox!
– Brendan 🙂