What Is A Candid Photo?
The first time you hear someone talk about "candid" photos, you might be left wondering what that actually means. Whether it was from your friend, family member, or a fellow photographer, people of all skill levels can come together and agree on one thing. That candid photography is awesome! So what exactly is a candid photo?
A candid photo captures the natural expression and movement of a subject without any pre-planned posing. This style of photography is great for capturing authentic moments of people being themselves. When shooting candids, the subject is often unaware that you're taking a picture, helping them to act more naturally in front of the lens.
Let's go over some examples of candid photography to help you get a better idea of this style of shooting.
Candid Photography Examples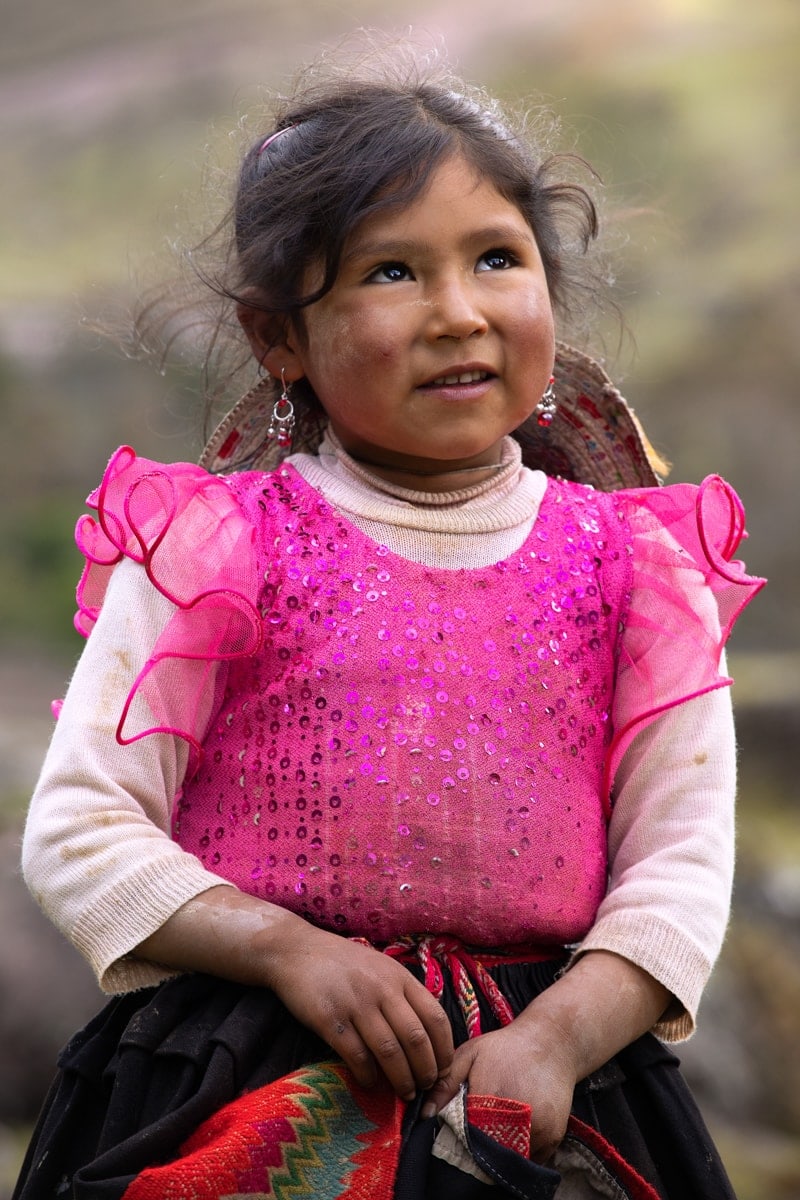 How Do You Take Candid Photos?
To take candid pictures, you need to avoid thinking about things as the conventional plan, pose, and shoot mentality. Although these steps work for other genres of photography, it's not ideal for candids. Since great candid photos can be captured at any moment, you always need to be ready.
Here are 10 easy tips you can use to get better candid photos of absolutely anyone.
1. Keep Your Camera Setup Small
When shooting candids, keep your telephoto lens and battery grip in the bag. By keeping your camera as low profile as possible, it will be much easier to snap photos without your subject taking notice.
If you can, try using a compact zoom or a prime lens to ensure your camera doesn't look too flashy. In order to take good candid photos, you need to keep a low profile. This low profile look all starts with your camera setup.
2. Shoot In Burst Mode
Although you can get a general idea of when a great moment is about to unfold, burst mode ensures you nail the shot. Rather than hoping you press capture at the right moment, you'll have a few more options to choose from.
Burst mode works great for capturing people's reactions to things. Whether it be someone yelling with excitement, sharing a romantic moment, or just goofing around, burst mode will capture it all.
The camera you use will affect how many photos you can take per second. For entry-level cameras, this is often 3-5 photos per second while pro-level cameras can take upwards of 10. Regardless of your camera's abilities, use burst mode to your advantage when shooting candids!
3. Talk With Your Subjects As If The Camera Isn't There
Candid photography doesn't have to be of people who don't know you're there. In fact, you can take candids of clients that are paying to shoot with you. The only difference is that you capture them acting as normal rather than posing them throughout the shoot. To help your subjects forget about the camera, keep the conversation flowing.
Some of the best candid photographers will keep a conversation going with their subjects and snap photos when the moment strikes. Perhaps they're telling a story or thinking about an interesting question you asked.
When people are talking with you, it's a lot easier for them to relax and forget about your lens. This is when you'll strike gold with your candid photography.
4. Use Autofocus
Rather than wasting time setting focus manually, use autofocus. That way you always get a sharp image, in way less time. Autofocus lets you forget about everything else and only focus on the moment you're shooting. If you want to get good at candid photography, this is an important camera setting to use.
5. Use A Semi-Automatic Camera Mode
As amazing as manual mode is, it's not necessarily the best camera mode for candid photography. Instead, try using something like Shutter Priority (Tv or S) or Aperture Priority (Av or A) mode to nail your exposure in every photo.
With semi-automatic camera modes, you're in charge of either the shutter speed (shutter priority) or the aperture (aperture priority). All your additional camera settings are taken care of by the camera. That way you can focus on getting the shot you want, without futzing around with settings.
Since candid photography requires you to always be ready, semi-automatic camera modes help a lot. Even if you're going from indoors to outdoors, or from the sun to shade, you can spend more time shooting and less time adjusting settings.
6. Don't Stay In One Spot
For candid photographers, you need to stay on the move. You need to be on the prowl for new compositions and angles. If you stay in one spot for too long, people will become aware that you're taking pictures and subconsciously pose when facing your direction. By continually moving around, it's much easier to seem discreet while shooting.
Now, this isn't to say you have to be walking around the entire time you shoot. It's more meant to remind you not to get too comfortable in one position. By moving around, you can explore more options and get a better variety of candid photos.
7. Don't Use A Flash
Let's face it, a flash can be off-putting even when you're expecting it. Adding a flash to your candid photography is a surefire way to ruin any level of discreetness you have. Your subjects would know every time you snapped a photo by each time the flash popped off. With something so in your face, it's pretty hard for anyone to forget you're there.
Instead, keep your flash tucked away and don't use it for candid photos. That way you can shoot more discreetly and won't make your subjects feel uncomfortable.
8. Anticipate The Action
The truth is, you will have a hard time capturing candid moments if you're not paying attention. As a photographer, it's crucial to be aware of the environment and what your subjects are doing. That way you can better anticipate what might unfold before it actually happens. This is extremely useful since you can better position yourself for the perfect shot.
Whether you're shooting an engagement session, an event, or street photography, anticipation is key. By keeping your eyes open while looking for potential places to shoot, you'll have an easier time finding the right composition.
9. Shoot From The Hip When Possible
Nothing screams "I'm about to take a picture" than when you raise your camera to your eye. Instead, use a wide-angle lens and snap photos from the hip. If you have a flip-out LCD screen to use, you can use this to help guide you if needed.
As long as you're using a wide-angle lens, there's a good chance you'll get the shot you want without having to look. With your lens pointed in the right direction, you'll be surprised how well these spur of the moment shots turn out.
Although shooting from the hip isn't always ideal, it's perfect for ensuring your subject doesn't know when a photo's being taken.
10. Always Keep Your Camera Out
If you want to take great candid pictures, make sure your camera is always ready for action. Don't bother putting it away in your bag, when you never know when the next candid worthy shot will arise!
Instead, keep your camera slung around your neck so you always have quick access. Nothing's more of a let down than when you miss a great photo op trying to get your camera from the bag!
How To Take Candid Photos Of Friends And Family
Candid photography doesn't have to be of clients or random people in the streets. You can also take great candid photos of your friends and family using the 10 tips discussed above.
The trouble is, when shooting people you know, you might not know how to catch them in a "candid" state. To help get the ball rolling, here are a few easy ideas for taking candid photos of friends or family members.
– Do An Activity Together
While you're hanging out with a friend or family member, try to do some sort of activity that you both enjoy. Something that will distract them enough that they'll forget you're even there with your camera. These moments are guaranteed to create amazing candid shots since they'll be perfectly in their element.
Whether it be cooking a meal, playing a game, or sitting around a campfire, there are endless ways to capture friends and family candidly.
– Don't Tell Them You're Trying To Take Candids
This may go without saying, but don't tell your friends or family that you're trying to take candids of them. Instead, just have your camera with you and pretend like you have no interest in shooting them. That way they aren't anticipating photos being taken of them and won't be on edge.
As with any subject in candid photography, you want to photograph them when they aren't expecting it. By not telling your friends about your intentions, they'll be pleasantly surprised when you show them all the great photos you took.
– Take Photos During A Conversation With Them
Just like keeping the conversation flowing with your clients who are looking for candid pics, do the same with your friends and family. While you're hanging out with them, keep your camera out and go about your time together as normal.
When you see a nice moment arise, start snapping away while they're laughing or smiling at something. Everyone looks their best when they're showing off a natural smile!
The major difference with shooting candids of friends and family is that you know them already. You know their quirks, how they act, and what types of things they like doing. You can use all this to your advantage to better anticipate when and where to take candid photos of them.
Using these three simple tricks with the general candid photography tips in the previous section, you're guaranteed great images!
Can You Take Candid Pictures Of Yourself?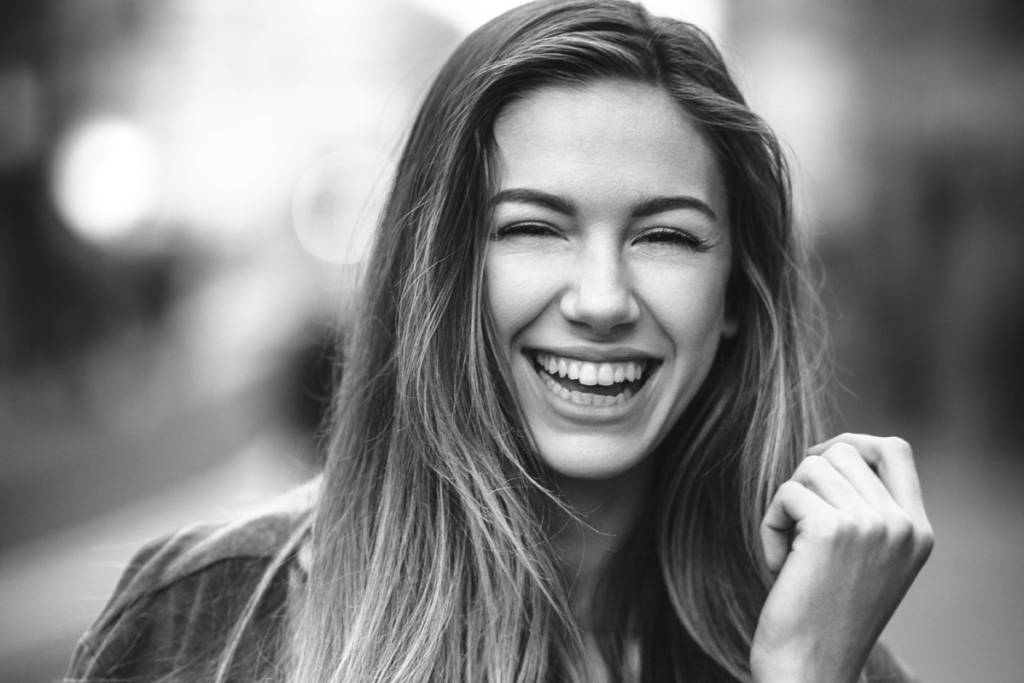 So what if you want some cool candid pictures of yourself, but you don't know anyone who could take the photos? Well, you can take them yourself! The trouble is, how are you supposed a "candid" picture when you're aware of photos being taken? Here's how to do it.
First, set up your camera on a tripod. Point your lens in the general direction you want the photo to be framed in. This could be along a shoreline, in your bedroom, or anywhere else you want!
With your camera in position, set your camera to a continuous shutter so it takes photos every few seconds. Some cameras will have this feature built-in while others will require a shutter release for this. Set the timer and make your way into the frame.
Rather than posing for photos, give yourself an action to do. Anything that feels natural to you that will help you avoid directly posing for the camera. This could be skipping rocks, making a campfire, or dancing around in your house. Whatever your thing is, do it and be as shameless as possible.
Since your camera is set to take pictures every few seconds, it will be there capturing every moment. With so many options to choose from, later on, you'll be guaranteed to have a worthy candid picture of yourself.
Candid photography and self-portrait photography are a lot of fun and give you a chance to just be you in front of the lens. As photographers, we rarely get the chance to be on the other side of things!
So now you know what candid photography is all about and how you can start taking these types of photos. Candid photography is unique in the sense it captures real moments as they happen. Rather than posing or pre-planning your shots, it's all about being present and ready for anything. As a photographer, learning how to take great candid pictures is a skill that will improve other aspects of your work. Now get out there and start having fun with your camera!
Happy Shooting!
– Brendan 🙂