Rules Of Composition In Photography
As a beginner photographer, you might think that once you get your camera settings figured out, all of a sudden, your photos will look more professional. Although camera settings are a super important aspect of taking a great picture, they aren't nearly as important as understanding the rules of composition in photography.
The rules of composition are a critical building block for anyone wondering what that missing piece is to their photography. That little thing that turns a photo from good to great. You've probably heard the saying, "you can take a great photo with any camera," and it's totally true, but only if you understand composition!
In this article, I'll be breaking down what the rules of composition actually are, my 5 favorite rules, and how you can apply them to your photography.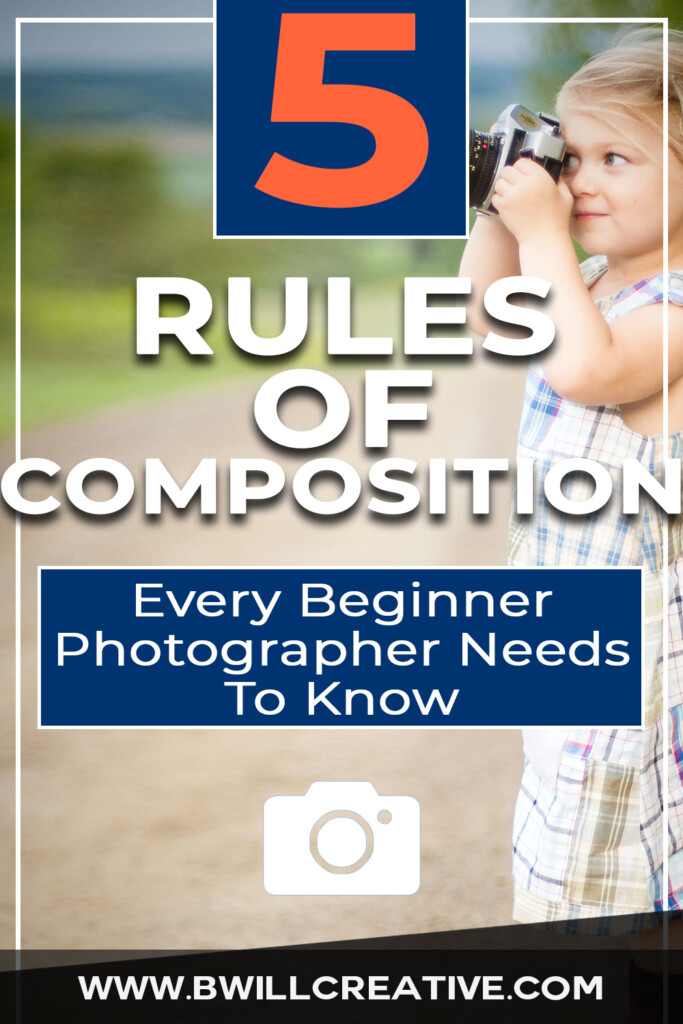 What Is Composition In Photography?
In the most simple terms possible, composition is the way things are placed in your frame. Even when you aren't trying, the way you decide the frame a shot is still considered 'building the composition.' Your composition is totally dependant on your own personal styles and the type of thing you want to capture, but the rules that you'll learn today apply across all genres of photography.
The primary goal of your composition should be to align all the main elements in your image to draw the eye to your subject. The subject is what your picture is all about, so building an effective composition not only attracts your viewer's eyes to the right place but also helps with the impact your photo has.
There are many rules of composition in photography that can help to draw more attention to your subject, but the ones I'll be sharing here are the most effective for beginner photographers. If you start to actively think about more unique ways to compose your images, you'll be amazed at how quickly your skills will take off!
Breaking The Rules
The rules of composition are definitely an essential part of taking a great photo, but that doesn't mean you can't break them! Many photographers will break the rules of composition to create more exciting frames, but you need to know the rules before you can break them effectively. For beginner photographers, I highly recommend sticking to the rules of composition, to learn what makes a photo look great and what doesn't. Once these skills are built, and the foundation is laid, you can consider other compositional choices from there. For now, make your life easy and stick to the rules of composition!
The 5 Most Important Rules Of Composition In Photography
Let's jump into 5 of the most useful rules of composition for beginner photographers to implement. These are a perfect starting ground to start improving your photos and are easily digestible so you won't have trouble remembering!
1. Rule Of Thirds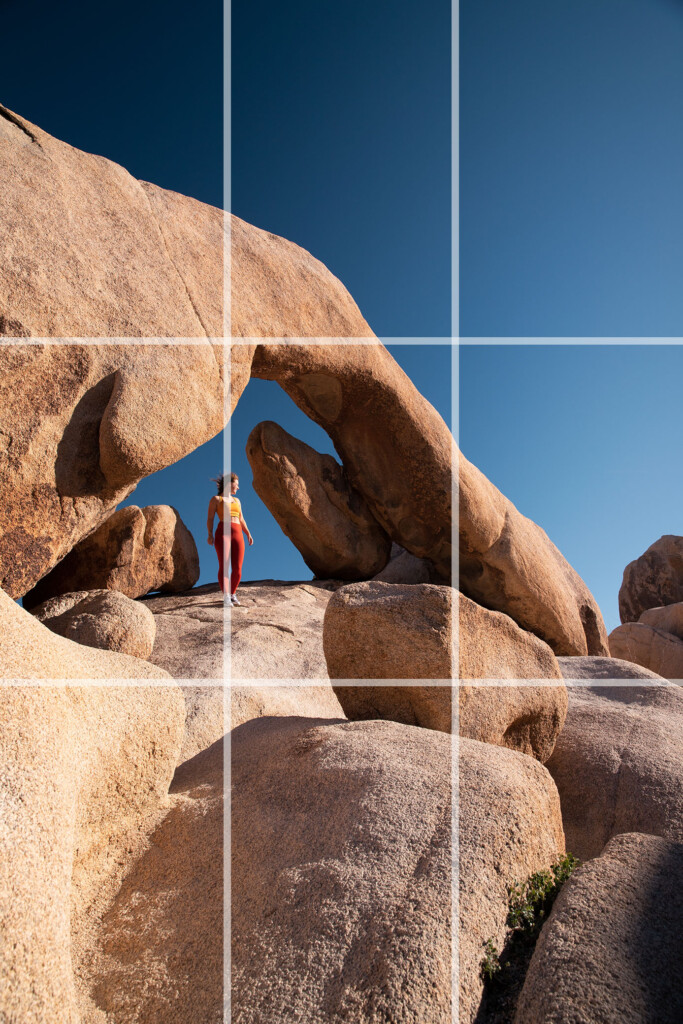 This is easily the most well-known rule of composition, but still extremely important! Sometimes it can feel difficult to know precisely where to place your subject in the frame, but the rule of thirds makes it easy for you! The rule of thirds works by breaking up your image into 3 sections horizontally and vertically. What you are left with is a grid that helps you to decide where the best place to position your subject might be.
By placing your subject on either of the vertical thirds, you can make their location feel more natural in the frame and easier to look at. On the horizontal thirds, this gives you a good idea of where to place horizontal points of interest, such as horizon lines or mountain tops. There is an endless combination of ways you can use this rule of composition in your photography, but those are just some basic ideas.
Power Points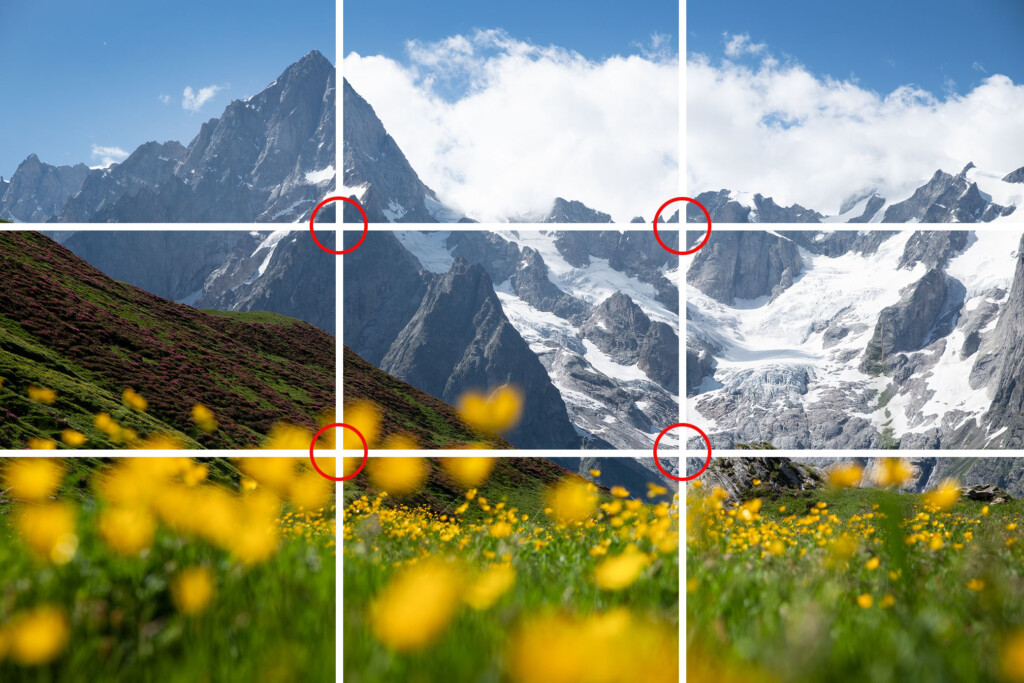 To further the impact of your composition, you can utilize the power points in your pictures to highlight specific points of interest, such as eyes or a sunburst, for example. The four power points in your frame are located at the cross-section of each third and happen to be a natural place for the human eye to wander. Utilizing power points is an easy way to help catch your viewer's attention and improve the impact of your composition.
2. Leading Lines
Whenever you look at an image, your eyes want some sort of direction. That's why 'busy' photos don't appeal to us as much as more open pictures with a path leading to a clear point of interest. This path can be anything from footprints in the sand, to a literal path through the woods; but whatever it is, it should lead the viewer to your subject.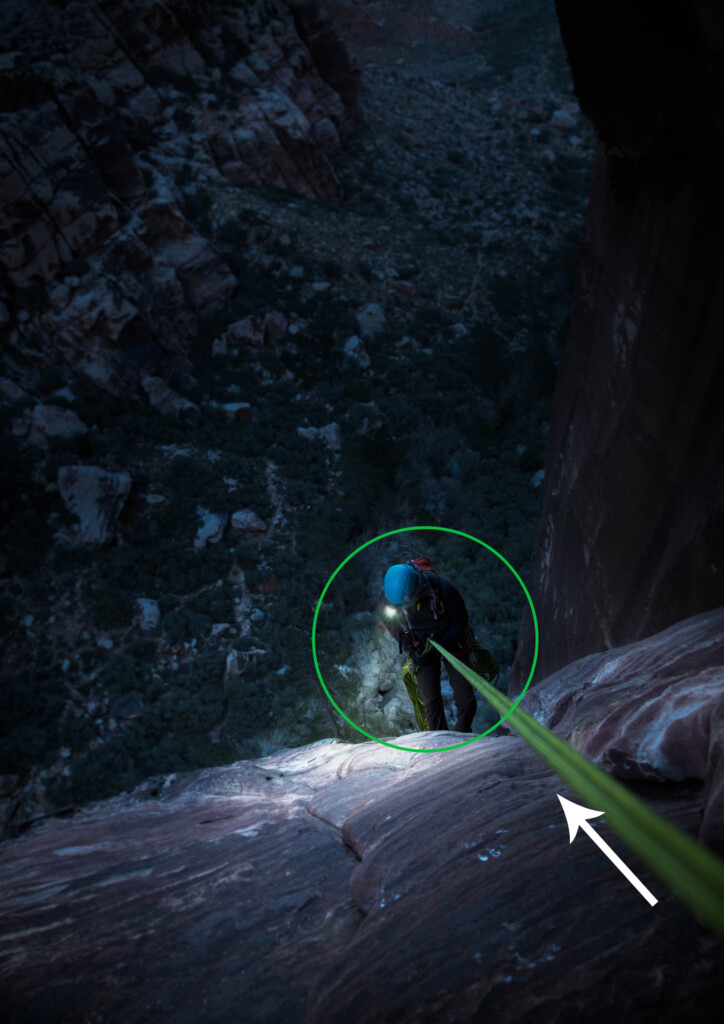 Leading lines are all around us and can be found in just about any genre of photography. They help to establish a direction in the photo and make your composition feel more satisfying to look at. Below are some great examples of leading lines through a variety of photography genres.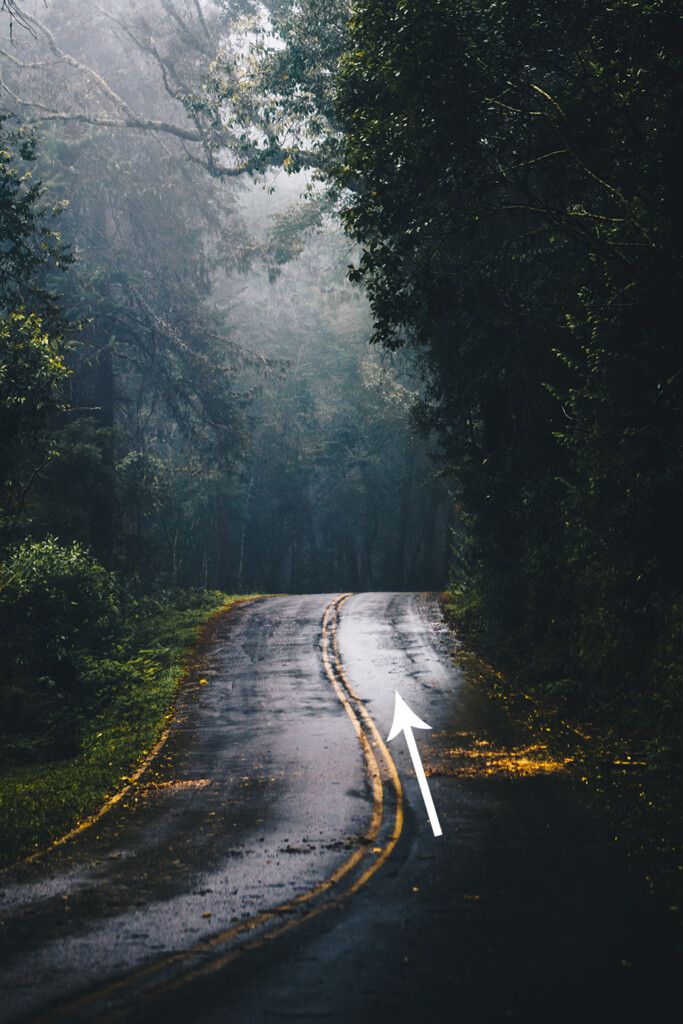 Using this rule of composition in your photography is a great way to make your pictures look more professional and help to establish where you want the viewers' eyes to go in an instant. Next time you are out for a walk or running errands, look around to see what leading lines you notice around you!
3. Light And Dark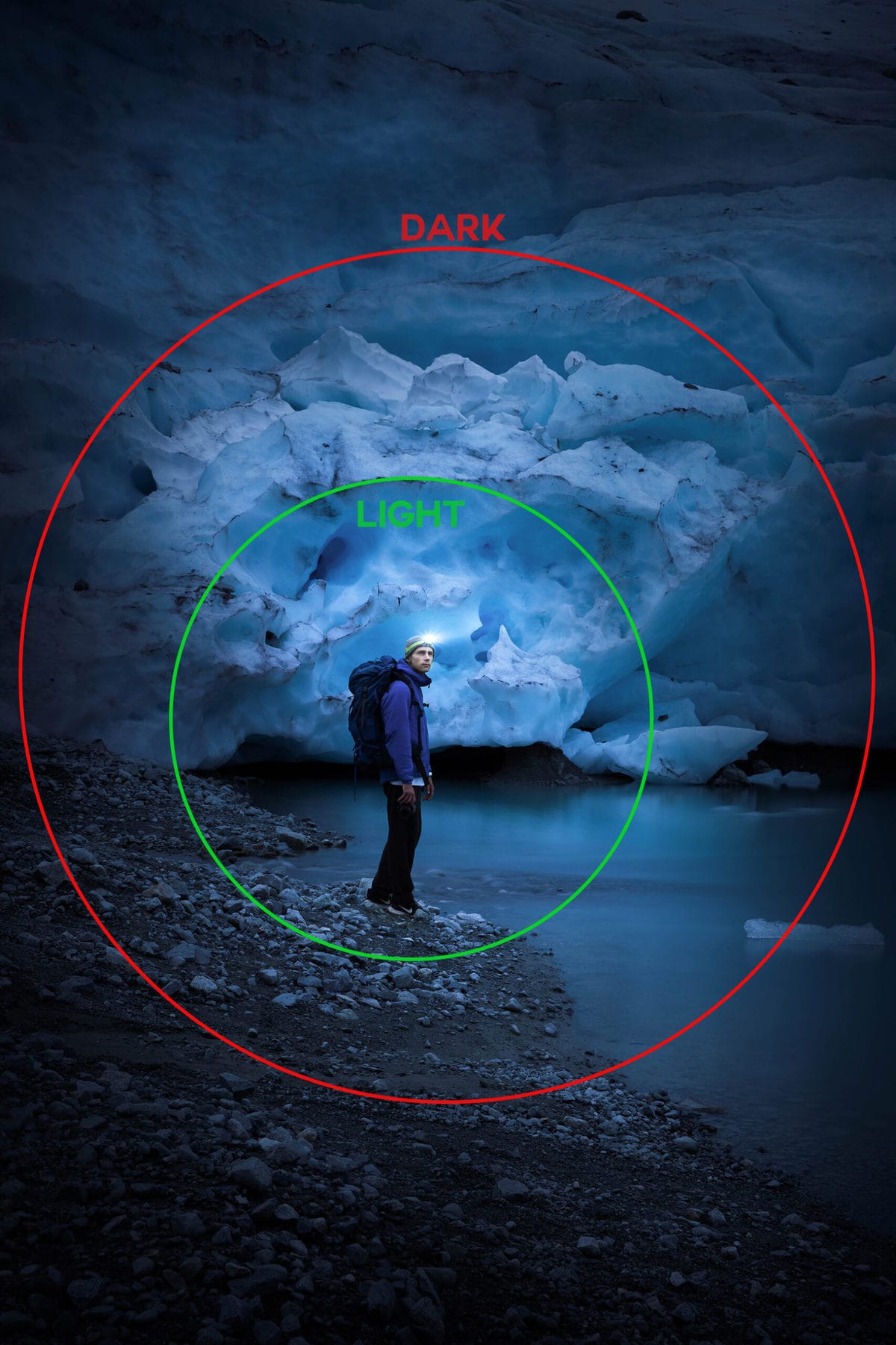 Nothing draws attention in your photo more than contrast; that's why people love silhouette photos so much! Utilizing light and dark is a great way to immediately draw the attention of your eyes to a particular area of the picture.
To make the most of this compositional rule, you'll want to utilize this contrast around your subject. The subject could be a complete silhouette, but could also be put against a lighter area of the photos like a waterfall or the sky for example. This is one of my favorite rules of composition to draw in my audience and make my subject naturally stand out in the frame, no post-processing required!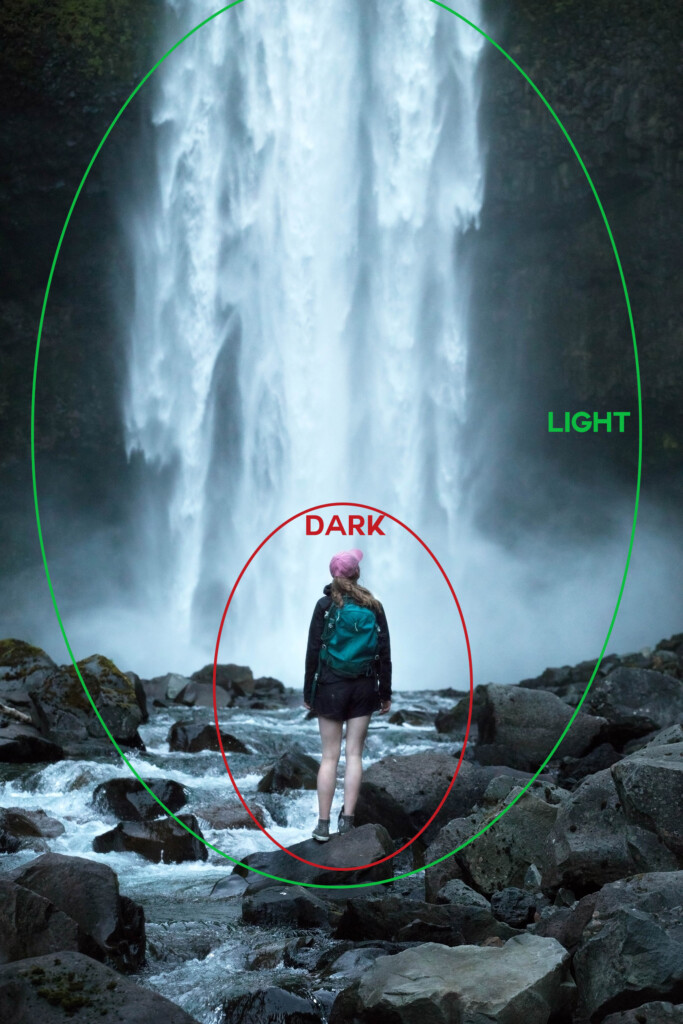 4. Create Depth
Depth is one of the most overlooked rules of composition for beginner photographers but is an absolute must if you want your photos to feel more captivating. Depth is created by establishing a clear foreground, mid-ground, and background in the frame. Your foreground could be something like a tree branch, the corner of a building, or an interesting object near the camera. The mid-ground is best for establishing your subject while the background is to showcase the environment.
To break it down more simply, here's how to create depth in your photo:
Foreground: A blurred out object or a unique additional point of interest close to the camera.
Mid-Ground: Behind the foreground and where your subject should be found.
Background: Everything behind the subject, showcasing the environment.
By identifying and establishing these three layers in every photo you take, you'll be amazed at how much more dynamic and captivating your photos will become. It's the little things that make the most difference!
5. Frame Within A Frame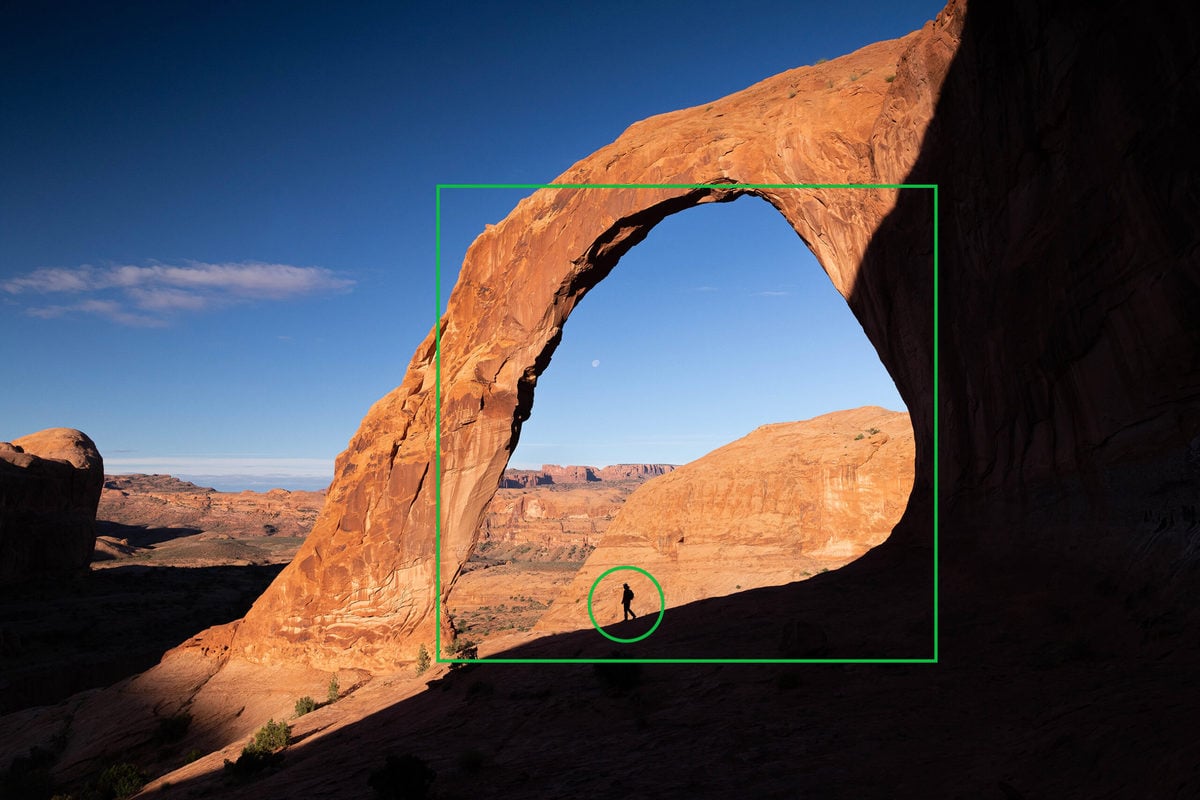 Another great way to isolate your subject and draw your viewers' attention is by using a frame within a frame. You might be a little confused by what this means, so in more basic terms, think of it as an 'opening within your photo' like a doorway or gap in the trees.
Your eyes will automatically look through the opening so it's a perfect place to put your subject! There are frames all around you like windows, doorways, tree branches, alleyways, or even trails. Anything that creates some sort of 'box' for your viewer to look through to find your subject is fair game!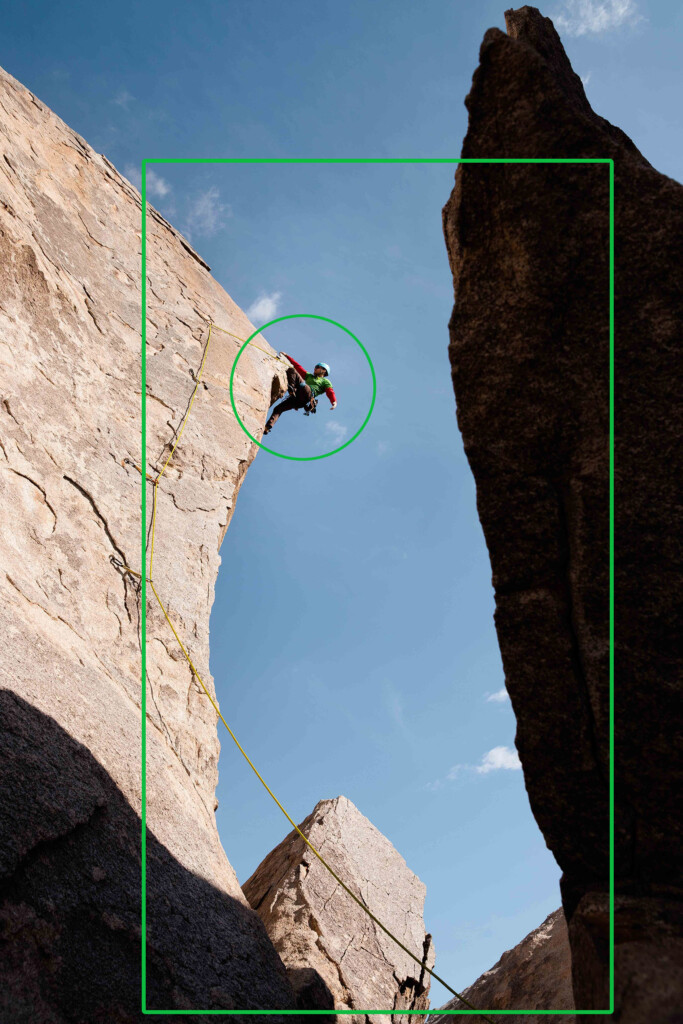 There is a definite advantage to having a more defined and clear frame to look through, but feel free to get creative with this and see what exciting frames you can find!
What To Do With The Rules Of Composition
These rules aren't meant as a definitive answer to every photo you take. Some of these rules will work in some images, while not so much for others. The whole fun in this is to experiment with different ones and see what will work to best showcase what your photo is all about!
As you start to implement these rules, you'll discover that you can apply multiple rules of composition into your photos to make an even more significant impact! These rules are meant as a guideline for photographers to take more eye-catching pictures. Still, there isn't a specific formula for what composition works best for a particular style of photography.
I would seriously recommend trying to actively think about these rules even when you aren't taking photos. Just ask yourself, "what would make a good composition here" as you do your daily errands or are sitting at work. Training your mind to notice these subtleties in the world around you will make things way more efficient when you have a camera in your hands!
Conclusion
There are a ton of rules of composition in photography, but these 5 are some of the most valuable and beginner-friendly for those just starting out!
If you enjoyed this article and know another photographer who would LOVE to step up their photography, then make sure to share this post with them! What rule of composition is your favorite to use? Let me know in the comments!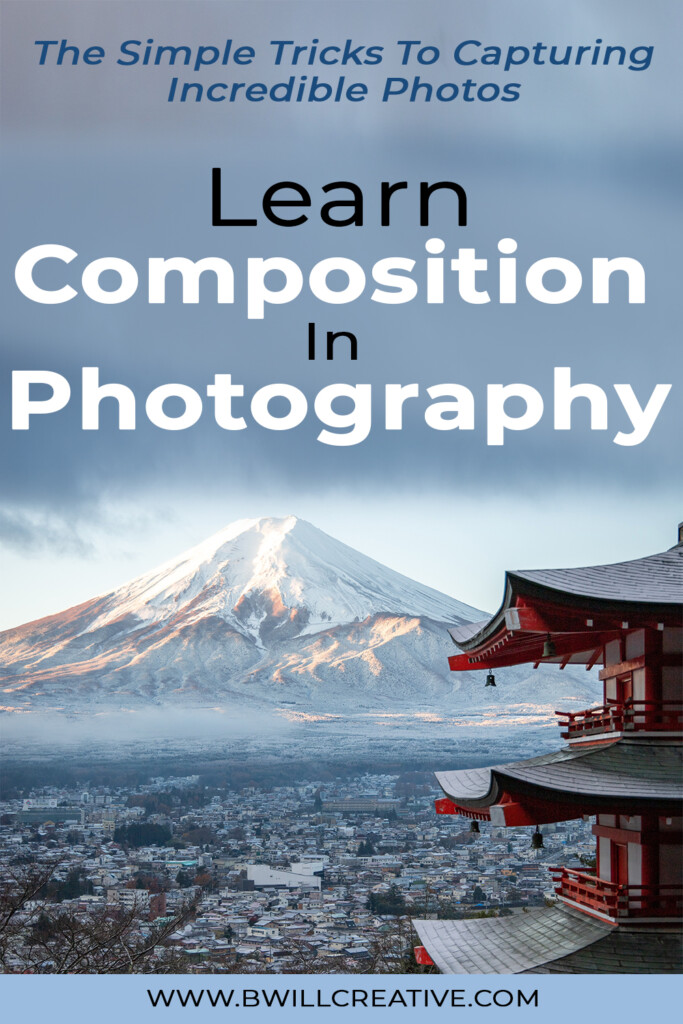 Happy shooting!
-Brendan 🙂