Zoom lenses are a staple in any photographer's kit for their adaptability, convenience, and flexibility. Luckily, Canon has one of the best arrays of zoom lenses to choose from, making them a must-have in your camera bag.
With uses ranging from sports, wildlife, portraits, or stunning landscapes with more lens compression, there's so many ways to put a zoom lens to use. As a long-time Canon shooter, I've owned a few of these lenses and have had plenty of time to get out shooting with them. However, I called upon the help of other photographers to help round out this list and make it a more complete (and less biased) guide to the best zoom lenses available for Canon.
So whether you're looking to buy your first zoom lens or finally make that upgrade, this guide is backed by real-world personal experience and info gained by others currently shooting with these lenses.
Image
Product
Features
Price

Best RF Option

Mount Type: Canon RF
Image Stabilization: Yes
Minimum Focus: 2.3ft / 0.7m

Find On Amazon

Mount Type: Canon EF
Image Stabilization: Yes
Minimum Focus: 3.2 ft. / 0.98m

Find On Amazon

Best EF Option

Mount Type: Canon EF
Image Stabilization: Yes
Minimum Focus: 3.9ft / 1.2m

Find On Amazon

Mount Type: Canon EF, Nikon F, or SIGMA SA
Image Stabilization: Yes
Minimum Focus: 5.1ft / 1.6m

Find On Amazon

Mount Type: Canon EF, Nikon F, or SIGMA SA
Image Stabilization: Yes
Minimum Focus: 9.1ft / 2.8m

Find On Amazon

Mount Type: Canon RF
Image Stabilization: Yes
Minimum Focus: 1.64 ft./0.50m (Wide) and 2.56 ft./0.78m (Telephoto)

Find On Amazon

Best EF-S Option

Mount Type: Canon EF-S
Image Stabilization: Yes
Minimum Focus: 3.6ft / 1.1m

Find On Amazon
We review products based on independent experience and research, but we may earn affiliate commissions from buying links on this page.
The Best Zoom Lenses For Canon
This lens is at the top of the list for a few reasons. First of all, regarding all of the zoom lenses in the world, the 70-200mm focal length is likely the most beloved of all. Easily utilized for action sports photography, portraiture, video, and everything in between – this telephoto is as versatile as they come.
The Canon RF version, however, is even more brilliant for another vital reason: its size. Released around the time that Canon heavily emphasized its mirrorless line of cameras, the 70-200mm for mirrorless exclusively became one of the most significant selling points. This specific model is the smallest F/2.8 70-200mm on the market today, coming in at the same physical size as a 24-70mm lens.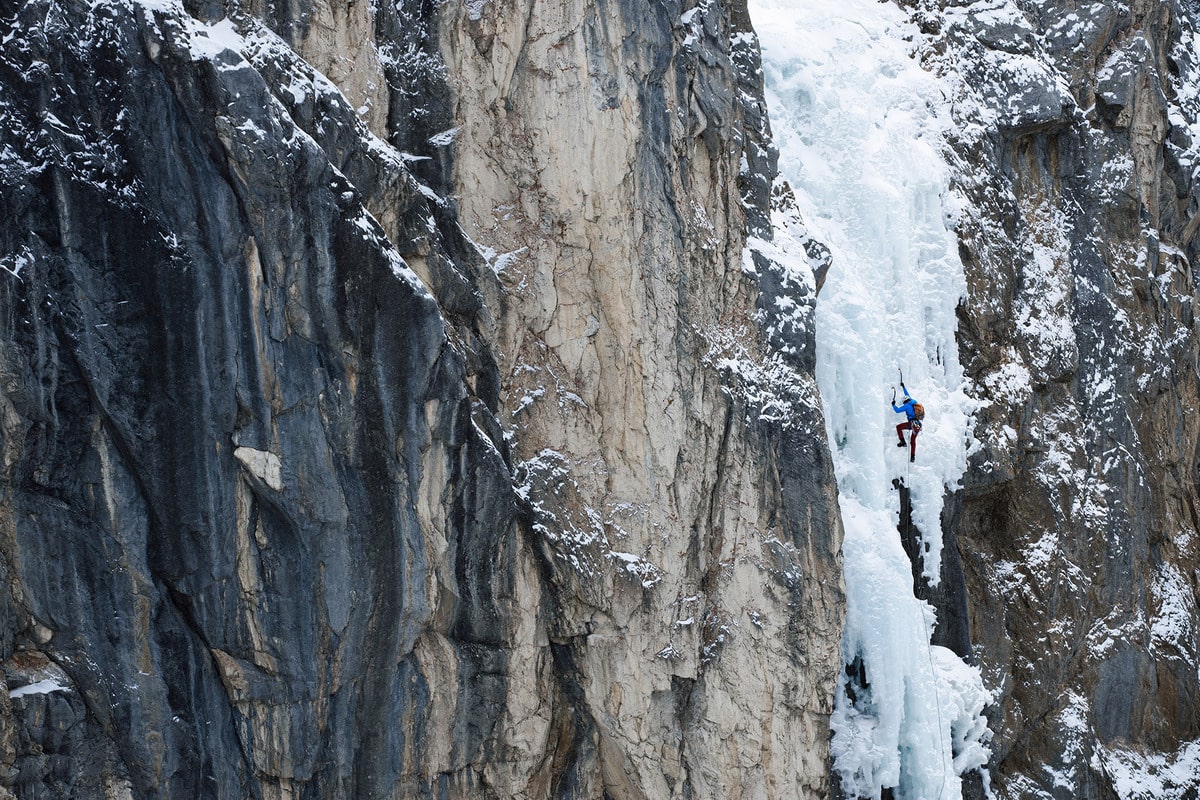 Considering this telephoto lens is often held for long periods, the smaller physical size makes a significant difference. Pair this with an updated fast, accurate, and quiet autofocus, and you have an absolute workhorse.
The body of the lens also features some mirrorless perks, such as customizable buttons and control rings, allowing the lens to be easily programmed into whatever configuration suits the photographer best. The construction remains rugged and durable, with excellent weather sealing, akin to the DSLR version.
However, these benefits come at a rather steep price point, being a costly model. The size is also (unfortunately) compromised in compatibility with RF teleconverters, so there is no chance to increase the zoom of this lens.
Pros
Fast and quiet autofocus
Compact and lightweight design
Weather sealing and fluorine coating
Customizable control ring and buttons
Cons
Expensive price tag
Incompatible with Canon RF teleconverters
---
For the big-field sports photographers or the wildlife photographers out there, sometimes the 70-200mm is simply not long enough. The Canon EF 100-400mm F/4.5-5.6L IS II USM is an excellent option, offering 200mm more zoom.
Being part of Canon's L (L for luxury) line of lenses, this telephoto innately holds all of the features photographers expect at this steeper price point. The construction is intended to handle your worst, from a robust build to excellent weather sealing. The fluorine coating on the glass helps reduce flare and other optic discrepancies, leaving you with a sharp and clear shot.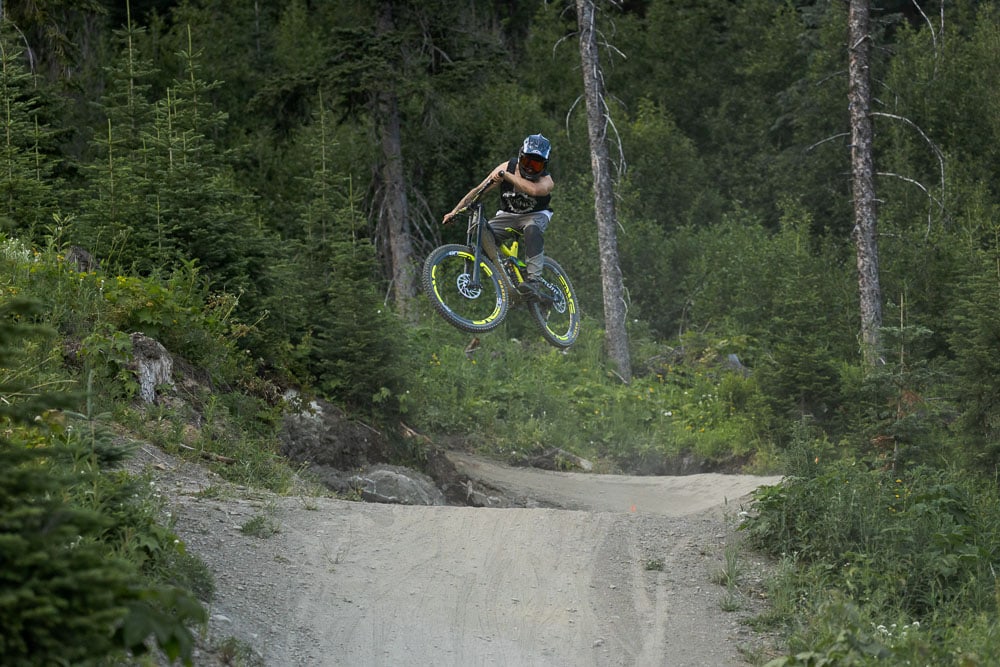 A unique and helpful feature in this particular lens is the zoom ring itself; the ring's torque can be adjusted, going from an easy and smooth turn to something with more friction. This helps you switch between fluid zooming and rigid zoom that you can't turn on accidentally! Those utilizing the lens for video will especially appreciate this feature.
That being said, you can skip the gym when using the 100-400mm as it is heavy and bulky. The variable aperture is also a disservice to photographers who shoot in dimmer ambient light, as the 4.5-5.6 isn't the best at handling dark conditions.
Pros
Fast and accurate autofocus
Versatile zoom range and performance
Weather sealing and fluorine coating
Rotation-type zoom ring with adjustable torque
Cons
Heavy and bulky
Variable aperture and not great in low light
---
As mentioned in the RF version, the 70-200mm is so frequently sought after that Canon had improved upon the lens three times (hence Version III in the title). Although this last DSLR version came out in 2018, the Canon EF 70-200mm F/2.8 IS III USM retains its total retail value five years later. This is truly a testament to the quality of the optic.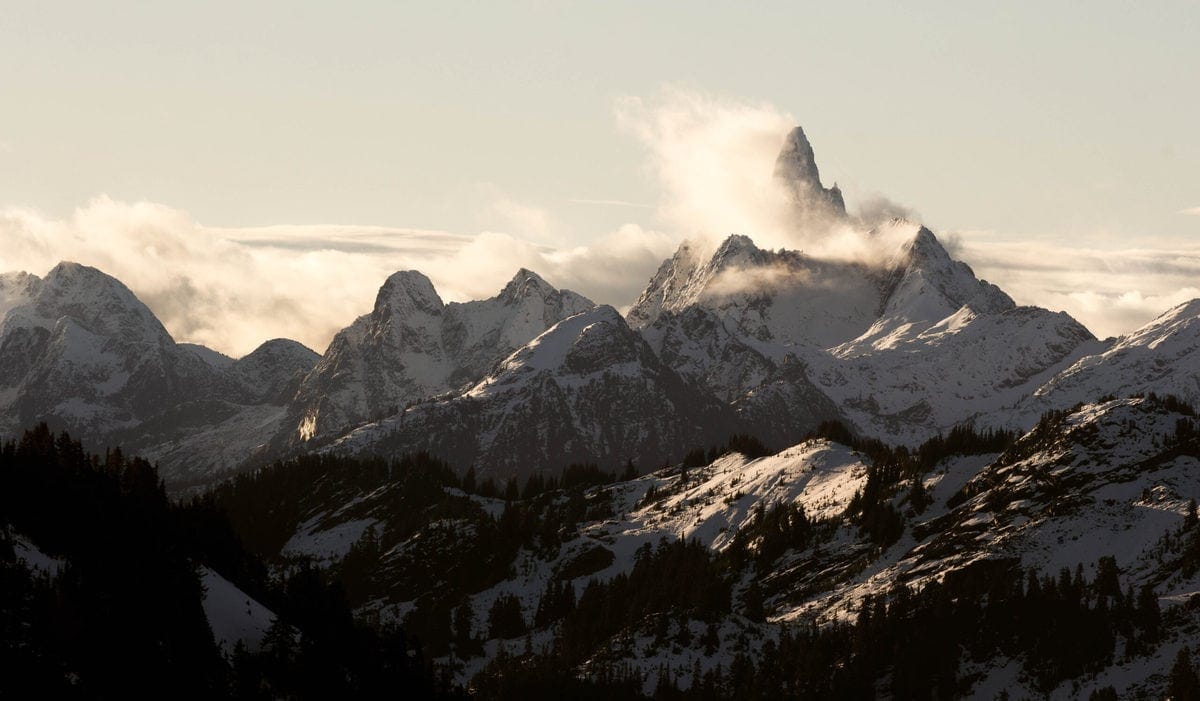 The photographs this telephoto lens can take are genuinely exceptional, both in the tack sharpness of the focus to the excellent handling of color and contrast. The telephoto optic compression helps optically thin out living subjects for portraiture, making this a desired lens for non-action photography. The wide F/2.8 aperture creates dreamy and smooth bokeh, helping separate the subject from the background and foreground.
Image stabilization, weather sealing, and anti-flare lens coating are all beneficial features of this lens. This particular 70-200mm has a tripod collar attached that can be removed if desired. Personally, I keep it on because it helps balance the lens with the camera body should I need to set my kit down.
As mentioned, this lens retains its original price point – making it a significant financial investment. That said, the lens is built to last and will easily provide many years of use without losing quality. It is heavy and bulky compared to the new RF version but remains one of the smaller F/2.8 telephoto lenses.
Pros
Flawless image quality and sharpness
Smooth and quiet autofocus
Weather sealing and fluorine coating
Optional removable tripod collar
Cons
Expensive, especially compared to its F/4 version.
Heavy and bulky
---
Although it is logical to want to stick with native name brands, third-party lens companies have risen in popularity as being very viable options. SIGMA is one such third-party company, with many of its lenses being quite comparable in quality. The SIGMA 100-400mm F/5-6.3 DG IS HSM C lens is an example.
Very compact for such a long focal length, this 100-400mm is much easier to maneuver and take to photo shoots. Being part of SIGMA's Contemporary line, the construction is also lighter weight simply because the build is not as durable. The glass is equivalent to SIGMA's high-end ART series, so there is no compromise in image quality despite being part of the lesser line.
Being a Contemporary lens, there is no weather sealing or tripod collar. Much like the Canon 100-400mm on the list, the aperture is variable and not the greatest in low light capability. However, the lens does feature image stabilization and yields fantastic images that are sharp and brilliant in color. The price is also a big selling point being a much lower cost than the native equivalent.
Pros
Good optical performance and sharpness
Relatively compact for a lens of this focal length
Affordable price
Cons
Variable aperture with poor performance in low light
---
Another zoom lens in SIGMA's Contemporary line, the SIGMA 150-600mm F/5-6.3 DG OS HSM C lens, is excellent for those needing an even greater zoom than the 100-400mm. This lens is considered a super telephoto, a desirable trait for birding photographers especially!
Despite being a third-party company, this lens communicates rather fluently with Canon DSLR cameras. This is especially prevalent in the hypersonic motor that makes focus fast and easy to achieve, with significant accuracy in mind. The motor also has the added bonus of being quiet, which is great for photographers that need to be discreet.
The image stabilization system is worthy of note as well, helping remedy some potential difficulties with the narrow and variable aperture. This lens also features a zoom lock switch that lets you keep the lens at the desired focal length without accidentally bumping the zoom ring. For a lens that zooms as much as this one, keeping it at the chosen focal length is a significant benefit.
However, there is no weather sealing (as is typical for Contemporary line lenses), so be mindful of the weather conditions when taking the lens out. There is also some vignetting present at the wider focal lengths, likely due to the barrel construction for the zoom.
Pros
The impressive super-telephoto reach
Good optical quality and stabilization
Quiet and optimized Hyper Sonic Motor (HSM)
Zoom lock switch and manual override (MO) switch
Cons
Variable aperture and slow autofocus at the longer end
No weather sealing
---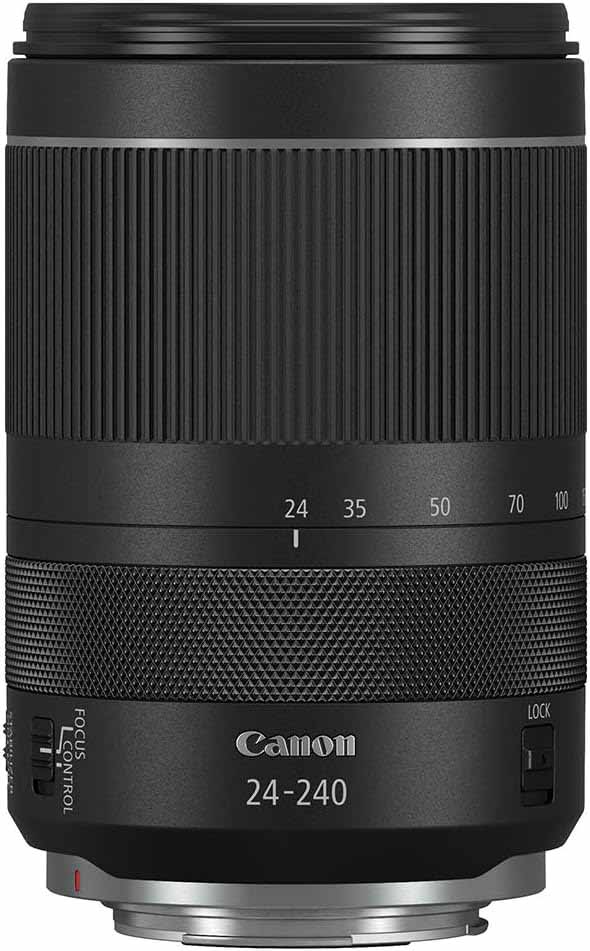 Mount Type: Canon RF
Image Stabilization: Yes
Minimum Focus: 1.64 ft./0.50m (Wide) and 2.56 ft./0.78m (Telephoto)
Another Canon mirrorless lens on the list, the Canon RF 24-240m F/4-6.3 IS USM is arguably the most versatile and adaptable lens on the list. Going from a wide angle at 24mm to telephoto at 240mm, any subject imaginable can be captured with this glass.
Although the variable aperture can make low light shoots more challenging, the F/4 at the widest to F/6.3 at the tightest zoom isn't the worst. The inclusion of image stabilization is also beneficial in this regard.
This lens has significant optic corrections, such as the UD coating reducing (in most cases, entirely eliminating) chromatic aberration and flaring. The autofocus is silent and fast, offering discreet use and speed in one package.
Price is also a feather in this lens's cap, at under $1,000, with many features. The construction is a compromise to keep this lower price point; the lens is made of plastic composite rather than the feel of L series lenses. However, the benefit is that this makes the construction lightweight and easy to carry, a near-perfect walk-around lens. Street and candid photographers, in particular, would fancy this lens, offering a wide array of compositions and opportunities.
Pros
10x zoom range covers a variety of subjects
Nano USM provides fast and silent autofocus
Compact and lightweight design
UD element reduces chromatic aberrations
Cons
Variable aperture limits low-light performance
Lacks L-series build quality and weather-sealing
---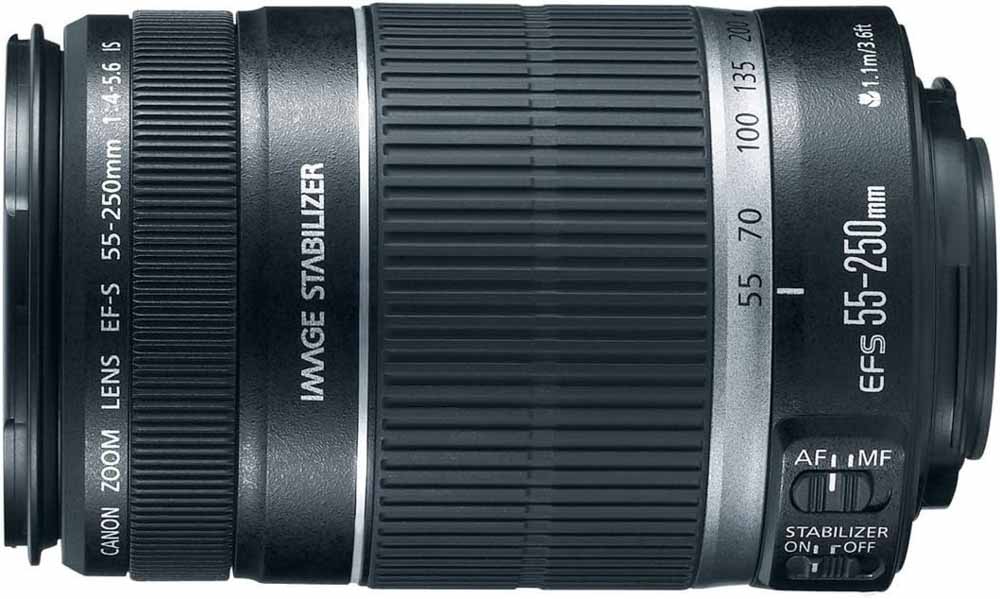 Mount Type: Canon EF-S
Image Stabilization: Yes
Minimum Focus: 3.6ft / 1.1m
For the crop-sensor / APS-C photographers out there, the Canon EF-S 55-250mm F/4-5.6 IS STM lens is one of the best options. With crop sensor cameras, using the full-frame lenses on this list would alter the focal length to a much tighter one. This lens preserves the listed focal length because it is constructed specifically for crop sensor cameras.
The price point is also a tremendous low-risk investment, lending itself to being an excellent beginner zoom lens. The focal length is just as versatile as the 24-240mm I mentioned above (albeit a bit more portrait-oriented, 55mm at its widest), allowing the photographer to use it to play around with different subjects.
Many of the same perks exist in this lens as its most comparable model I mentioned right before. However, the cons are similar as well. Because this is not an L series lens, the build material leaves much to be desired, and the weather sealing is missing. Care should be taken when using the 55-250mm lens.
But excellent features such as image stabilization and the US front element (to assist with flare and other optic issues) are bonuses for a lens at this price point.
Pros
Good telephoto reach for APS-C format cameras
Great value for a beginner zoom lens
3.5-stop image stabilizer helps prevent camera shake
Improved optical design with UD element
Cons
Plastic and not robust feeling
No weather sealing to protect against dust and moisture
---
How To Choose A Zoom Lens For Your Camera
Not all zoom lenses are created equal, so understanding which would work best for you is critical. Be mindful of what focal lengths would be most beneficial to your subjects, how much depth of field you want, the type of camera you are using, and (of course) your desired financial investment.
Consider What Focal Length You Need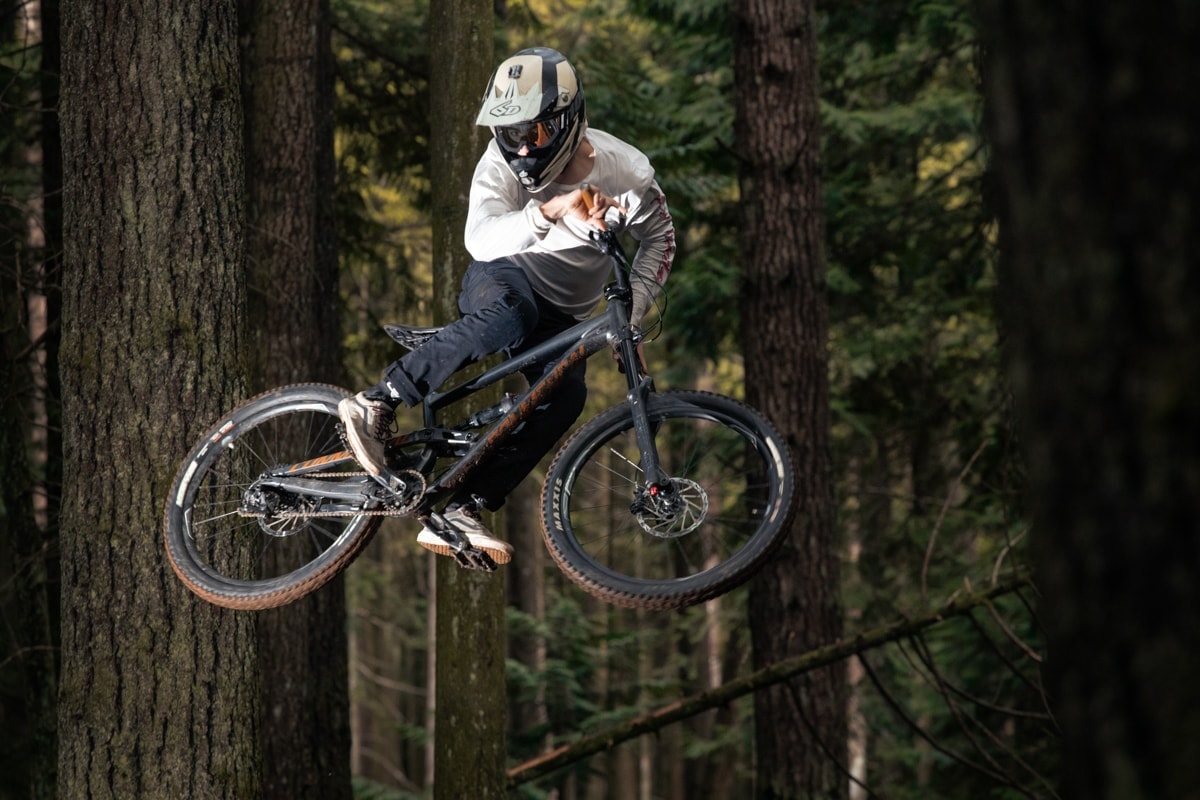 As you can see from the list, each zoom lens does have a somewhat different focal length. The best place to start with trying to figure out what lens is best for you is to consider the amount of zoom necessary for your photo shoots.
The term 'focal length' refers to how much of what you see in front of your lens is captured (and how). The focal length expresses the field of view and the magnification of a shot. For example, a focal length of 24mm will be a much wider and less magnified field of view than a 200mm focal length. The human eye is closest to a 50mm focal length for context.
Each genre of photography has a different focal length requirement. For example, architecture and landscapes ask for wide-angle lenses (because of the broad field of view). Sports photography looks for telephoto lenses because of the magnification.
In the case of zoom lenses, it's best to break the subject matter down even further than the above general example. A wildlife photographer capturing elusive birds or dangerous animals such as bears will need a lens with a much further focal distance as the photographer will need to be far away.
Although a far focal distance can help for a game of hockey, it certainly doesn't need to be as long as the wildlife photographer's lens because hockey players aren't that far away.
You must also remember that each focal length has its own minimum focusing distance. This states what the absolute closest the subject can be for the lens to still focus. The longer the zoom, the further away the subject has to be. This should factor into the lens you choose as well.
Choose The Correct Aperture

The aperture is the hole between the sensor and the lens itself. This hole expands and contracts based on your camera settings (and, at times, how much the lens zooms in and out).
When the aperture is expanded wide, the sensor is filled with light. With this, shots are brighter (even in dimmer lighting situations), and the image will also experience a shallow depth of field (where the subject is in focus, and everything else blurs away into a bokeh). Wide apertures are those with small numbers, such as F/2.8.
When the aperture is narrower, the scene will be darker (as less light passes to the sensor), and more will be in focus (referred to as a deep depth of field). You can always make the aperture narrower, but you cannot adjust the aperture wider than the lens construction allows. Narrower apertures have larger numbers, such as F/9.0.
The right aperture for you depends upon what you are capturing, your shooting aesthetic (are you a shallow depth of field photographer or a deeper depth of field photographer?), and what the lighting is like.
Street photographers tend to enjoy more in focus (for example), while wildlife photographers like to have their animals isolated with shallow depth of field. Nighttime shoots require a wide aperture to let in the ambient light, while a bright sunny day is okay with a narrower aperture.
To further add, lenses can either have a fixed aperture or a variable aperture. Fixed apertures are those in which the widest point of the aperture does not change throughout the zoom, while variable lenses have an aperture that narrows or widens with the zooming.
Fixed apertures, such as the Canon 70-200mm F/2.8 lenses, are easier to utilize and tend to be quite wide. A lens like the Canon 100-400mm F/4.5-5.6 is a variable aperture lens, meaning that it starts at F/4.5 at its widest focal length and narrows to F/5.6 as you zoom. This can be more difficult because your exposure changes with the zooming, and these apertures don't tend to play well with low light.
Fixed aperture lenses are much more expensive than variable aperture lenses. Although it is ideally best to invest in a fixed aperture lens, you will compromise zooming ability as long focal lengths don't often have this! You'll need to weigh what is more important to you.
Check Whether You Have An APS-C or Full Frame Camera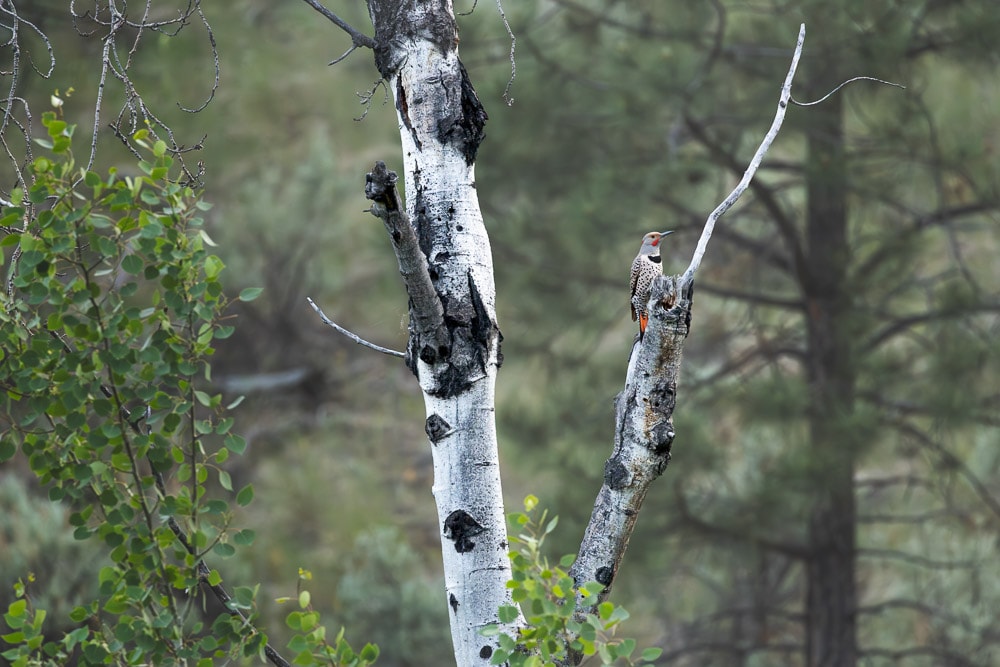 Knowing what camera you have will also impact the lens selection. Cameras are either full frame or APS-C/crop sensor. You can find out what your camera is by looking at the specs on Canon's website.
Full-frame cameras can take any full-frame lens but are incompatible with lenses designed for crop sensors. APS-C or crop sensor cameras can accept lenses intended for APS-C/crop sensor and full frame lenses but with a catch.
Lenses designed for crop sensor cameras will retain their accurate focal length, while full frame lenses will magnify their focal length due to the cropped sensor. For example, a full frame 70-200mm lens will become a 105-300mm lens.
This can play a significant role in deciding what zoom lens to purchase. Generally, most advise investing in a full-frame lens because, eventually, most photographers upgrade from a crop sensor to a full-frame camera. Full-frame lenses are typically pricier than crop sensor lenses, similar to full-frame cameras being more expensive than APS-C cameras.
However, crop sensor cameras are far improved these days to what they used to be, so not all photographers desire to switch. If this is the case, save money and purchase a lens explicitly designed for a crop sensor camera!
Find A Budget That Works For You
It all comes down to money at the end of the day, and zoom lenses are costly. That said, paying top dollar may not always be the best option!
My list of zoom lenses ranges from around $300 all the way to $2,600 – with others not mentioned hitting even the $20,000 mark! Quite an extensive price range between the low end and the high end.
Although more expensive lenses are chock-full of valuable features, durable construction, and longer focal lengths, they aren't always a suitable investment. Less costly lenses can still provide excellent image quality and are better introductions to using zoom lenses than the several thousand dollar options.
This is especially true for those that aren't as fussed about the unique features because they may not be as vital to their work. Save your pennies and choose the lens that achieves your imaging goals best.
Which Zoom Lens Should You Choose For Your Canon?
Keeping the above in mind, the best zoom lens is the one that checks all of the boxes for you and your photography pursuit. If you were to ask me, though, these are my top options:
Best Overall: Canon RF 70-200mm F/2.8L IS USM – One of the most significant selling points for Canon's mirrorless systems, this telephoto speaks for itself. Small stature for a beloved focal length, this 70-200mm is even more helpful than the DSLR equivalent.
Best Budget: Canon EF-S 55-250mm F/4-5.6 IS STM Telephoto Zoom Lens – The 55-250mm is a budget-friendly introductory lens—a good all-subject and all-purpose lens. Although the construction is compromised compared to L series lenses, it is still a viable option for most photographers. Just make sure your camera can actually use this lens, as it has an EF-S mount!
Image
Product
Features
Price

Best RF Option

Mount Type: Canon RF
Image Stabilization: Yes
Minimum Focus: 2.3ft / 0.7m

Find On Amazon

Mount Type: Canon EF
Image Stabilization: Yes
Minimum Focus: 3.2 ft. / 0.98m

Find On Amazon

Best EF Option

Mount Type: Canon EF
Image Stabilization: Yes
Minimum Focus: 3.9ft / 1.2m

Find On Amazon

Mount Type: Canon EF, Nikon F, or SIGMA SA
Image Stabilization: Yes
Minimum Focus: 5.1ft / 1.6m

Find On Amazon

Mount Type: Canon EF, Nikon F, or SIGMA SA
Image Stabilization: Yes
Minimum Focus: 9.1ft / 2.8m

Find On Amazon

Mount Type: Canon RF
Image Stabilization: Yes
Minimum Focus: 1.64 ft./0.50m (Wide) and 2.56 ft./0.78m (Telephoto)

Find On Amazon

Best EF-S Option

Mount Type: Canon EF-S
Image Stabilization: Yes
Minimum Focus: 3.6ft / 1.1m

Find On Amazon
We review products based on independent experience and research, but we may earn affiliate commissions from buying links on this page.