Lightroom Presets are here to save the day if you want to level up your photos without getting overwhelmed by endless sliders and adjustments. So let's look at over 45 of the best free Lightroom presets you can use right now to transform your images.
The Best Free Presets For Lightroom
This free preset is perfect for street photography but can be easily applied to various photos and photography styles. It brightens up a dull image and makes the lighter areas pop while adding a boost to the vibrancy of colors and a slightly rosy hue. It can easily be adapted or built on to create a unique style.
This free preset from Photonify adds a bold black-and-white look to photos. The adjustments in this preset are intense, with dramatic, dark contrast and extra-light highlights to draw attention to details in an image. It works well with anything from portraits to street photos.
Sun flares are an effect that appears like a ray of sunlight streaming somewhere along your picture. The effect is hard to create naturally, but these presets instantly apply a sun-soaked look to images using adjustments. The result works great with summertime photos, landscapes, and portraits.
This preset is a free sample from a paid set that adds a textured, film-like look to images. The colors and details are enhanced, but the effect is subtle enough that you can continue to build on the adjustments and stylize your image further. The preset works great with anything from documentary to landscape and street photography.
This is a great-quality preset that instantly gives photos a trendy, bold appearance. With enhanced contrast, colors, and crisp detail, the preset's style is reminiscent of photos taken out of glossy magazines. This preset will look great applied to a variety of photography styles, from street to portrait to fashion.
There is a reason many creatives gravitate towards an orange and teal color palette – there is something so satisfying about the two colors together. This preset enhances the two colors in a subtle way so that the effect is noticeable but not too overpowering.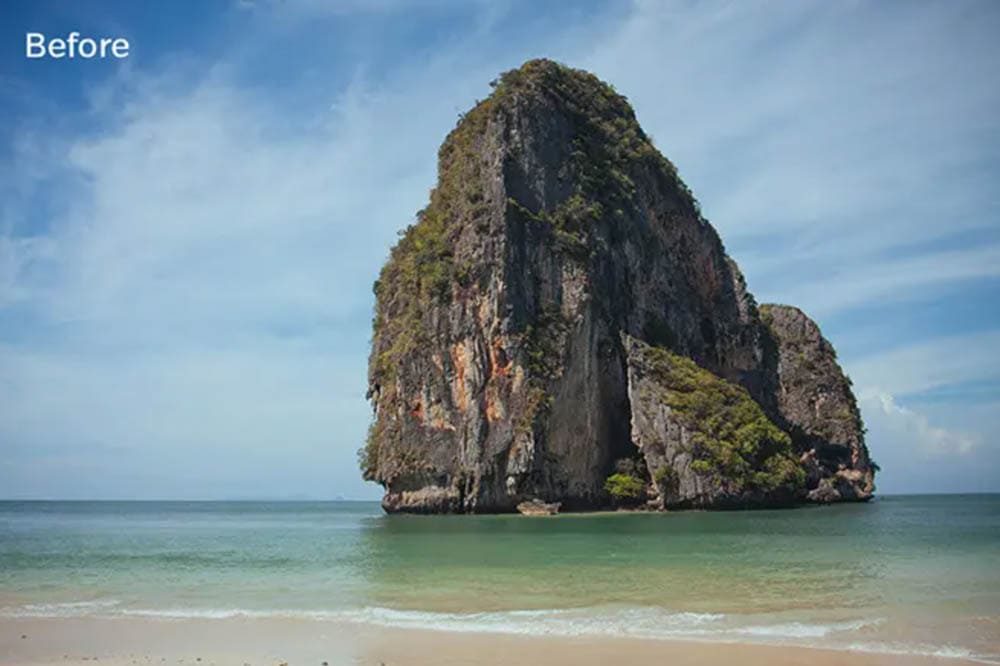 To add a touch of drama to landscape or portrait photos, try this cinematic HDR preset. The HDR effect brings out loads of detail in the image to create an intense, textured look. There is even a slight color grade and vignette to enhance the cinematic quality.
This free preset is perfect for street and travel photography but can also apply nicely to some landscape or portrait photos. It creates a bright, matte look that quickly enhances flat images and adds a tiny bit of warmth as well, which makes streets and buildings look sunny and inviting.
This is a stunning set of six simple black and white presets that set out to recreate a vintage film style. With matte, muted contrast, and soft tones, the presets can be applied to a variety of images for an instant retro look. These presets are also subtle enough for building additional adjustments.
This preset is another option to help you make beautiful black-and-white photos with a click. The sharp, high-contrast look is a classic that goes well with all different styles of images. The preset comes in a paid bundle but is offered for free on its own and makes a great go-to black-and-white preset.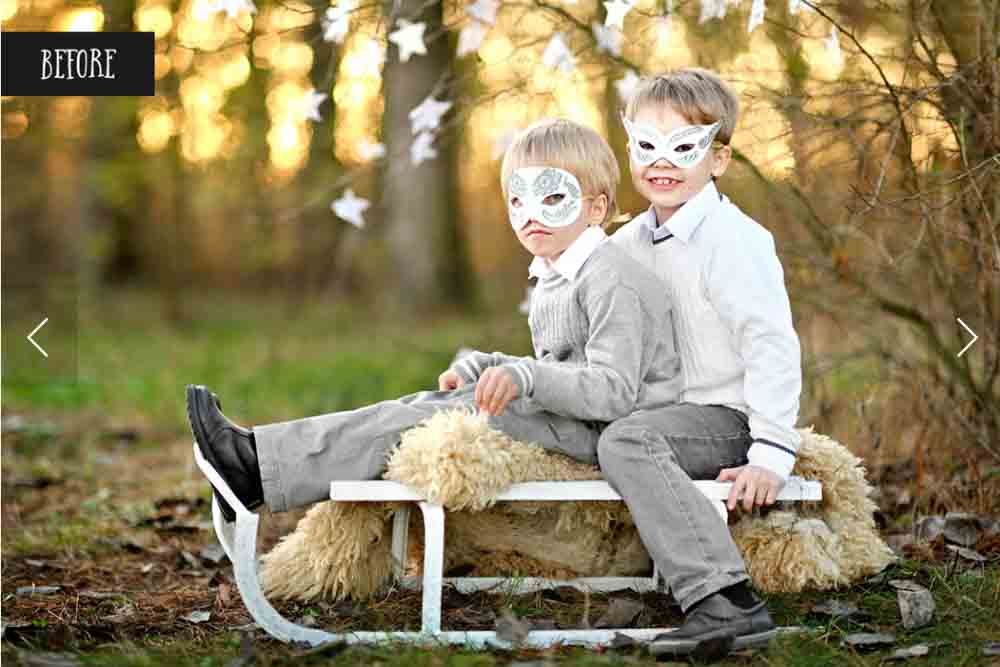 This is an excellent set of 10 basic presets that are all free despite their excellent quality. These presets will give your photos a slight exposure adjustment and some color toning, as well as enhance the detail and clarity of the image to create a clean, crisp look that applies well to all sorts of images.
This retro-inspired preset creates a grainy style akin to film cameras of the past, with a matte tone curve and vivid color grading that applies a warm yellow hue to shadows and cooler blue to mid-tones. The preset works best with images taken at night.
This preset brightens up a dull image by increasing the contrast yet maintaining an airy softness. Its simplicity means it can apply to many different kinds of images for a quick contrast fix and goes great as a base to work off of and add further adjustments.
High Tide gives photos a moody style by reducing contrast and softening the blacks, then toning the color. The result is a dramatic look that won't work with all photography but will certainly add a fun, retro mood to some street, travel, and documentary-style photos.
Another film-inspired preset, Sony Vegas, creates a unique retro appearance through color grading and muted contrast. The preset is quite stylized, so it won't work with all photos, but certain landscape and portrait images will work particularly well with this fun, vintage look.
This professionally-designed preset pack comes with a collection of popular and all-purpose free presets that work well on all types of photography. The only free pack available from the creators, Volume 1 offers twenty different presets to choose from, covering various styles and adjustments, so you're sure to get lots of use out of this pack.
This stellar pack contains ten free presets that all create an HDR effect in your photos but range in style and strength. Some create a harsh HDR effect, while others leave the image looking brighter or warmer. There are even sepia and black-and-white presets, making this pack an excellent option for a reliable set of basic presets you can apply to a range of photos.
Another excellent single preset that applies well to a multitude of image styles, Sincerely Yours gives photos a warm yet bold look. You'll see some detail enhancement that looks great with textures, as well as added contrast and warm, vivid colors. The preset also adds a slight vignette to give the photo a touch of cinematic drama.
This free preset recreates the retro look of the film camera Kodak Ektar 100. The preset makes colors more vivid and highlights details in shadows for a punchy, high-saturation effect. The preset looks particularly great on landscape and beach photos or images with warm, natural shades.
The Best Free Lightroom Presets For Portraits
This preset makes fashion and portrait photography pop through subtle contrast and saturation increases. The preset's warm look to photos will enhance natural tones like brown and cream and pastel colors.
This simple, subtle preset adds a hint of classic glam to portrait pictures. The result remains natural without too much color grading, just an increase in vibrancy and contrast for a clean yet bold look that is perfect for a variety of portrait images.
The Matte preset is an excellent option for bringing out detail in darker or more shaded images, as it mattifies the blackest areas while enhancing shadows and clarity. The resulting look is more vibrant and bright, perfect for quick fixes to portraits.
This free portrait preset gives that film-inspired orange and teal color grade to photos while increasing contrast for a touch of cinematic flair. The preset looks beautiful when applied to fashion photography, particularly if the image could benefit from rich, warm tones.
This free portrait preset adds loads of clarity and sharpness to embolden an image's details, making it perfect for more gritty portraits. It also adds a touch of stylized color grading and contrast increase to create an intense, dramatic look.
The Best Free Lightroom Presets For Landscapes
This pack comes with five presets that will add autumn-styled warmth and moodiness to your photos. The presets work particularly well with images of trees, foliage, or wooded areas.
This preset will instantly give images a summery, California look by muting and warming up the color tones while adding a film effect to the overall photo. Naturally, the Cali preset is perfect for livening up pictures of the beach or coast.
This set of 14 presets was made with travel photographers in mind. The included presets will fit a variety of travel photos, from landscapes to street photography, adding a dreamy quality that is sure to spark wanderlust in viewers.
The Valley View preset will add vibrance to images with some split toning, exposure adjustments, and a clarity boost. Valley View is a very versatile preset, with adjustments that will look great when applied to a variety of different landscapes.
This set of stylish, colorful presets can be applied to landscape and travel photos to create different moods. The Laguna Sunset preset creates a rosy warmth, while the Beach Days preset softens and brightens the image. While the styles might not work with all photos, they are perfect if you're going for a fun, lighthearted look.
This free preset is part of a paid pack created by professional photographers to work with a wide range of cameras. When applied, the preset will sharpen the overall image and enhance the colors and fine details, helping your landscape photos pop, particularly if they've come out a bit flat.
The Best Free Lightroom Presets For Weddings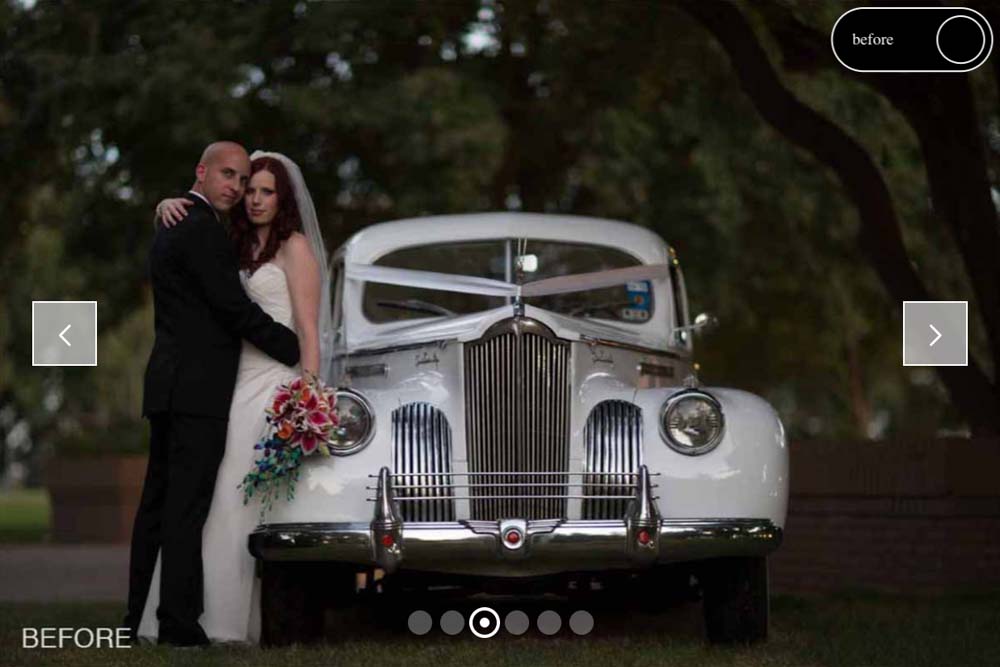 These presets will brighten up dark or dull images by increasing the exposure and adding overall vibrancy. Then it tones images with a stylized overlay. You can choose color or black and white, and the presets provide an excellent base point for making further edits to your photos.
This preset is perfect for spring weddings. The Bouquet preset increases the clarity, boosts the color's vibrancy, and adds a bit of color grading and temperature adjustments to create a dreamy, whimsical effect reminiscent of flowers.
These fall wedding presets will help enhance photos of weddings taken in the autumn but also work great with summer weddings as they create a bold, warm look. The final result gives images an almost cinematic quality, perfect for highlighting fall foliage and natural tones.
An excellent free choice from a larger paid collection, this preset gives wedding photos a boost in brightness and warmth with a matte, vintage quality. The result is a rustic look that works well with country or cabin wedding photos and makes anything from portraits to decoration shots pop.
Bliss is a free preset that gives images a romantic, cinematic style perfect for classic weddings. The preset achieves its style by increasing the image's contrast and clarity and boosting the brightness, providing a quick fix for photos that come out slightly flat or underexposed.
This matte film preset adds a vintage quality to images by increasing the contrast and slightly mattifying the blackest areas to soften an image. There is also a bit of color grading to add warmth to the atmosphere.
The Best Free Lightroom Presets For Newborns
Taken from a paid professional pack, this free preset is designed for indoor and studio shoots. The adjustments alter the tone and soften the overall photo to give babies a pink-toned, angelic look.
This preset creates a bright and bold look by increasing the lightest areas of the image, making babies appear to glow. Colors are slightly altered with the saturation increased to add a playful and childlike quality to an image.
If you're looking for the perfect black-and-white preset for newborn photography, this B&W Soft preset might be the one. The preset provides a light and airy look without too much harsh contrast.
A slightly more subtle option, this preset keeps colors clean and muted while brightening up areas like the baby's skin. It also softens the overall photo and provides a great starting point for making further, more stylized edits to newborn photography.
This newborn preset adds sharpness to enhance babies' features and is a particularly great option for close-up photos. The soft pink color grading adds coziness and sweetness to the images while keeping details clear.
The Best Free Lightroom Presets For Product Photos
As its name says, this preset is perfect for photos of fashion or cosmetics. It creates a bold, luxe effect by brightening the exposure and increasing contrast, then making colors pop.
This is a unique addition to the product presets, as it adds more color grading than other options. The preset creates a satisfying and vibrant olive tone that makes products pop, especially clothing and furniture.
Some products may look best with flattened colors and a light, airy appearance. If that's the case, the White preset creates the effect with just a click, brightening the dark areas of the photo and flattening contrast to create a matte white look. From there, you can add further adjustments to the color or saturation as needed.
This vibrant preset does precisely as its name suggests, adding a pop of color and contrast to create a whimsical look. It is quite a bold preset, so it works best with images of products or spaces meant to be bright and colorful or flat images that could use a boost.
The pastel preset mutes and warms the colors while softening the exposure and contrast, creating a soft and inviting style. It might work with all types of products, as it reduces contrast slightly, but it works well when applied to some simple shots of items, decor, or even classic or minimal interiors.