The High Pass Filter In Photoshop: Sharpening Images Like A Pro
You jump into Photoshop to start editing a new photo. You do your thing, make some magic happen, and are ready to sharpen your photo; but wait, something's not right. Photoshop doesn't have an "easy adjust" sharpening slider. May this be the worst day of your life? How can you go on without a sharpening slider!?
Dang-it, I should have stayed in Lightroom… (just kidding)
Fear no more my wearied friend, I'm about to introduce you to something even better. The High Pass Filter. The High Pass Filter in Photoshop is a tool that you can use to increase edge contrast, which in turn, boosts your sharpness.
How the heck does that work?
Photo Sharpening Misconception
"By sharpening my photo, I am making it more clear and in focus"
Sharpening a photo actually will not make your image more in focus. True, sharp focus can only be made in camera, before taking the photo. Keep that one in mind before you decide to just fix it in post.
Sharpening (in photo editing terms) adds contrast to any edges found in your photo to make them pop. By further lightening the light pixels, and darkening the dark, sharpening gives the illusion that your image is more sharp and clear. In reality, it's just contrast to make the edges more predominant! How weird is that?
I guess you really can't believe your eyes…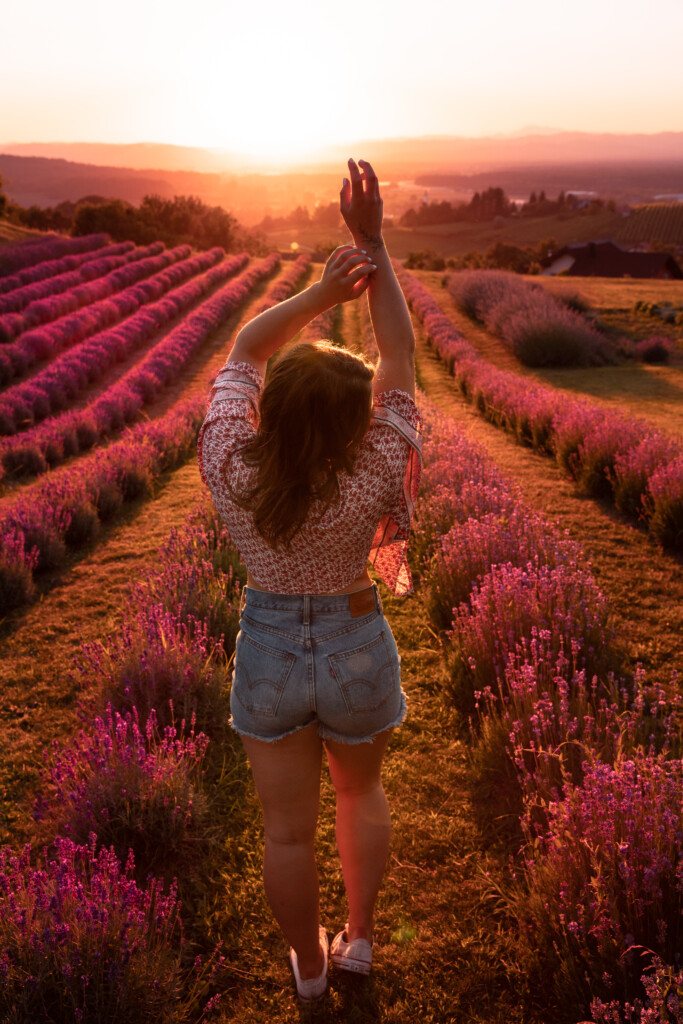 The High Pass Filter In Photoshop Explained
Now that you know what sharpening does, let's talk about sharpening related to the High Pass Filter In Photoshop. The High Pass Filter auto detects edges in your photo and adds a highlight to them. Now don't be fooled into thinking edges only qualify as the outer parts of your subject, edges be found all over your image!
Photoshop detects edges by looking for drastic changes in neighbouring pixels. For example the lightness of somebodies eyelid, versus their actual eye. Their hair versus their forehead. All of these sudden changes in lightness and colour can will be taken into account as an 'edge'. I guess in that case, it wouldn't be unreasonable to think of the High Pass Filter as an ' edge-detection filter'.
All this will make a little more sense when we actually look at the high pass filter and adjust the radius slider later in this article.

How To Use The High Pass Filter In Photoshop
Ok, I'm done telling you that sharpness adjustments aren't real; that it's actually just a big old illusion. Sharpening adjustments just play into how our eyes perceive edge contrast, it doesn't actually make anything, truly, more in focus. "It's all a conspiracy, man".
Here are the steps top follow to start putting that High Pass Filter action to use!
Duplicate Layer and  Convert To Smart Object
Before you start with the High Pass Filter, it's a wise choice to duplicate and convert the desired layer to a smart object. Converting the layer to a smart object will allow you to go back and adjust the high pass filter as needed. Duplicating the layer ensures you will not permanently effect the layer in the event you want to go back to square one. Redundancy at its finest!
To convert a layer to a smart object, simply right click on the desired layer and go to create smart object. Now once you add the High Pass filter, you will listed under your layer as a smart filter. (shown in following steps)
Apply High Pass Filter
To access the High Pass Filter in Photoshop, you will need to go up to the top of your window; to the Filter tab. With your desired smart layer selected go to Filter > Other > High Pass.
Adjust Sharpening Radius
A High Pass Filter dialogue box will appear on your screen. It will just appear as a grey box until you adjust the radius slider.
As you adjust this slider you will notice how more and more features from your image begin to show through in the grey box. This is the high pass filter adding edge highlight like I previously mentioned!
Although it's tempting to go crazy with this, you want to be very sparing with the radius amount. Depending on your image, a radius of 1-3 is more than enough. If you set the radius too high, the sharpening will be extremely overwhelming and look pretty rough. I'm going to assume that's not what you're looking for… but hey, you do you! Some examples using different radius settings shown below:
Once you are happy with the radius amount, click OK. 
Change Layer Blending Mode
Time to change the layer blending mode! You can pick whichever contrast boosting blend mode you wish(ex: Overlay, Soft Light or Linear Light). The blend mode I suggest using is Liner Light, I find it does the best job to really make the most of the High Pass filter.
To change the layer blending mode, select the high pass layer and go to the top of the layer window. Click on the blend mode tab and go down to Linear Light. Shown below:
Feel free to experiment with the other blending modes listed above to see what suits you best!
Adjust Layer Opacity
Now that the grey is gone, and the sharpening adjustments are visible, they may come off a little strong. Rather than restarting the whole process, adjust the opacity of the high pass layer to reduce the sharpening strength.
You can adjust the opacity quickly by selecting the desired layer and going to the opacity slider at the top of the layers window. Play around with the opacity until you're happy with the look.
Further Refine The High Pass Filter With Layer Masks
At this point your image is looking a lot sharper, but maybe you don't want to sharpen everything. In that case, you can use a layer mask to mask out any areas you don't want the sharpening adjustments to appear.
With your high pass layer selected, add a layer mask.
Once your layer mask is added, grab the brush tool (B) and begin painting black to make any sharpening adjustments completely invisible. Continue this process until you are happy with the refinements.
Final Thoughts On The High Pass Filter In Photoshop
The high pass filter in Photoshop is my go to spot sharpening method for all of my photos. I find it's much easier to refine compared to other sharpening methods. Since the high pass filter offers a slightly more intense sharpening effect, it works best for spot sharpening, not over all sharpening.
Like anything, that's a subjective opinion, you sharpen how you like! Just remember not to set too high of a radius while using the high pass filter. You will get the best results by setting a radius of 1-3!
What's your go to method for sharping your photos? As always, leave a comment below if you have any questions!
Happy Editing
-Brendan