How To Create A Photography Signature In Photoshop
If you're looking for the perfect way to watermark your photos, using your signature is a great option. It looks professional, simple, and, most importantly, unique to you! In Photoshop, there are a few different ways you can create a photography signature, whether you want a formal watermark or a signature brush. With the help of a sharpie and a smartphone, you can quickly create either option, even if you're totally new to Photoshop!
In this tutorial, you'll learn two different ways of adding your signature into photos in Photoshop. The first method will teach you to create a signature brush, while the second uses a PNG file to save as a watermark template.
That might sound a little complicated at first, but you'll be amazed at how fast and simple this process is!
Let's get started.
How To Create A Signature Brush In Photoshop
For this first example, let's discuss how to turn your signature into a custom Photoshop brush. The best part about this method is that it's easy to apply to an image or customize your signature later on. Following the steps below, you'll be left with a new brush preset matching your exact signature!
Step 1: Write Your Signature On White Paper
First, you need to create your signature. Grab any piece of white paper and draw your signature with a sharpie. The goal here is to create a signature with thick lines, so it's easier to select later on.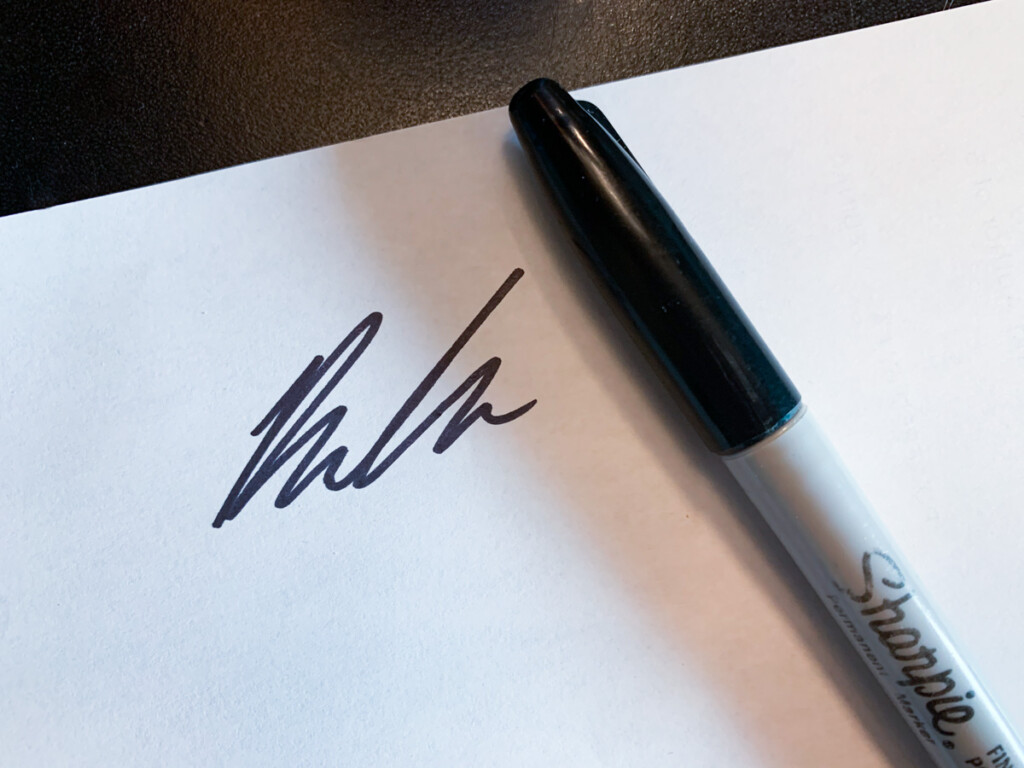 If you were to use something with a smaller tip, like a pencil, you wouldn't end up with a good result.
Step 2: Take A Photo Of Your Signature With Your Phone
Now that your signature is written on the paper, it's time to break out your phone. With the flash turned on, take a clear and sharp image of your signature written on the paper.
Try to make the signature as large as possible in your frame without cutting anything out.
The flash is useful because it adds more contrast between the white paper and the black sharpie. When it comes to edge selection, later on, this will make a world of difference.
You can take this picture with any camera, but your phone is likely the easiest way of doing things. If you want to break out your DSLR camera for this, feel free!
Step 3: Import Your Signature Photo Into Photoshop
Send your signature photo to your computer or share it with yourself using any of these apps.
Open Photoshop and press Command + O (Mac) or Control + O (PC) to open a file from your computer. Select your signature image from wherever it's saved.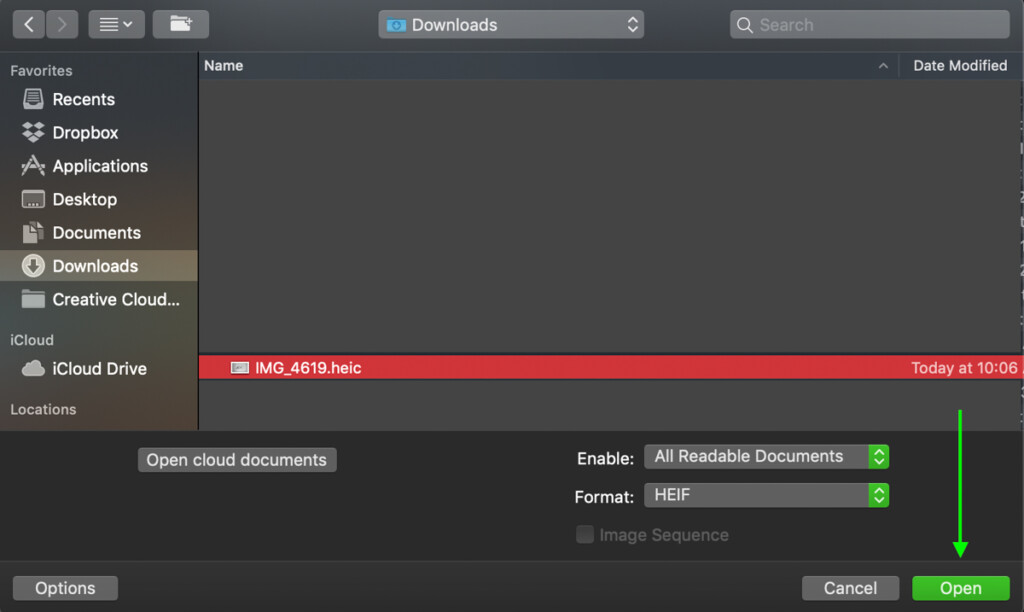 Click "Open," and now your image will be ready for action inside of Photoshop.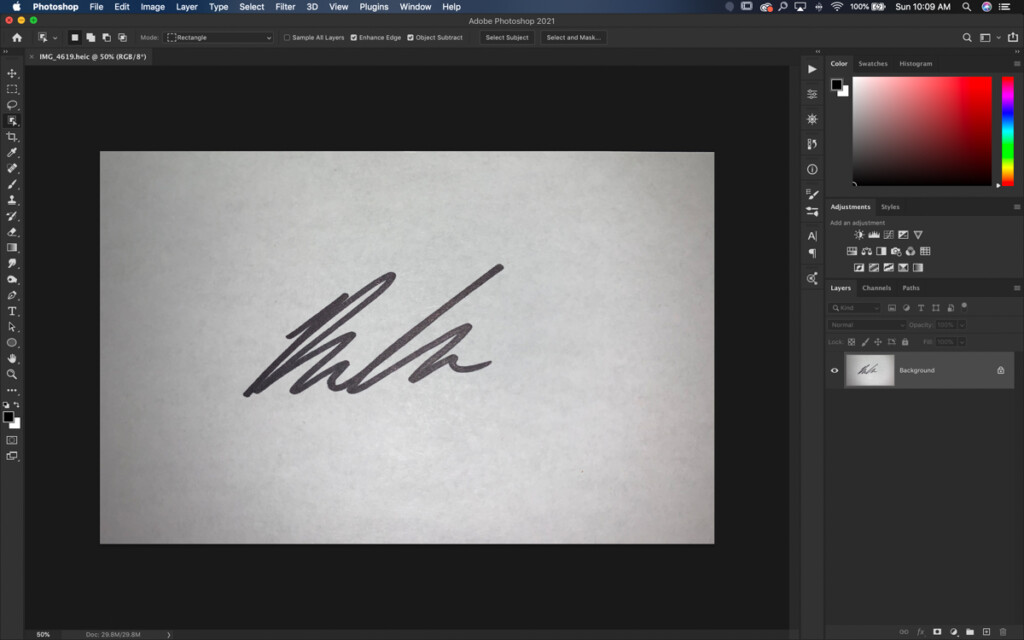 Step 3: Select & Cut Out Your Signature
To save the cutout as a brush, you need to first remove the background. Since there is a black signature against a white background, channels will be the best method to cut out the signature.
Beside your layers tab, click on "Channels."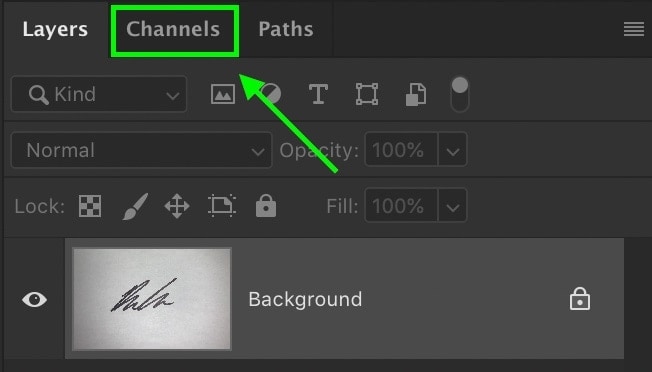 If you don't see this, go to Window > Channels instead.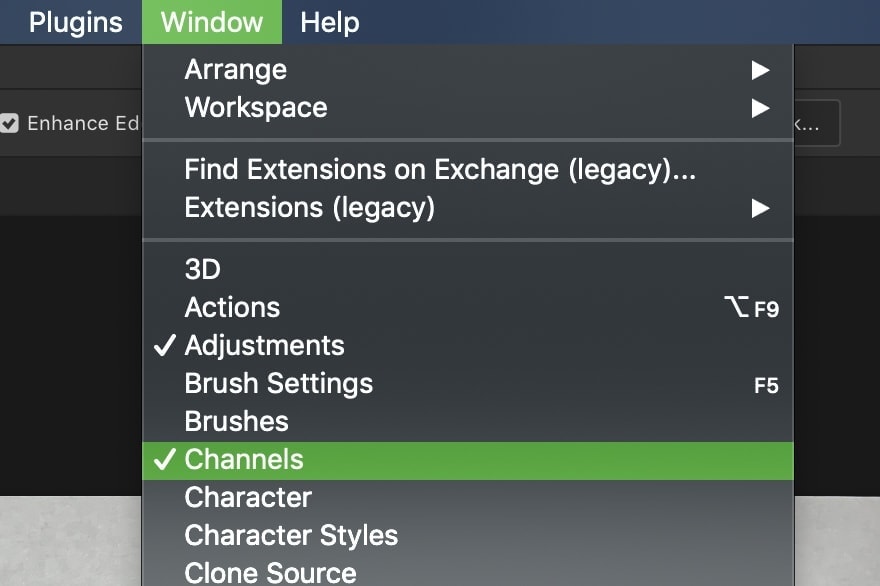 Although I talk about channels and how they work more extensively in this tutorial, here's a brief rundown. Each color channel has a different amount of contrast in your photo. By clicking between the different color channels, you can use the one with the most contrast to create a selection. Since it works well for separating black and white, it's the perfect tool for the job.
After clicking through the different channel options, the Green Channel seems to have the most contrast in this example.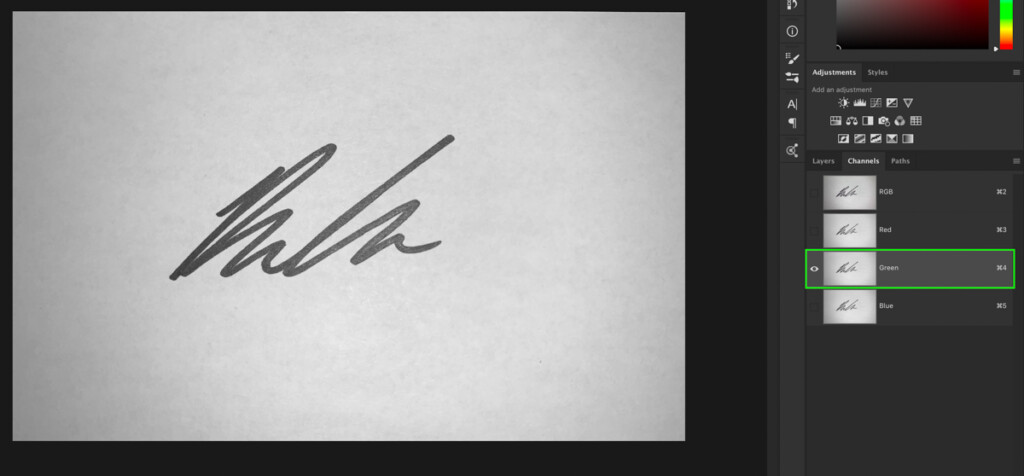 To make a selection, first, duplicate your specific channel by dragging it down to the new channel icon. In this example, I'll duplicate the green channel since it has the most contrast.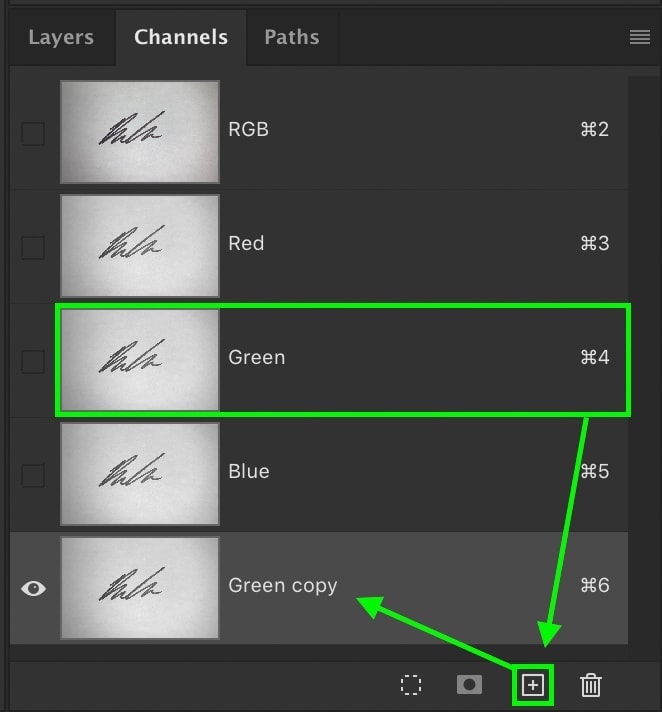 With the duplicated channel selected, press Command + L (Mac) or Control + L (PC) to bring up your levels. Bring up the shadows slider and down the highlights. Continue this until your signature is completely black and the nearby surrounding area is completely white.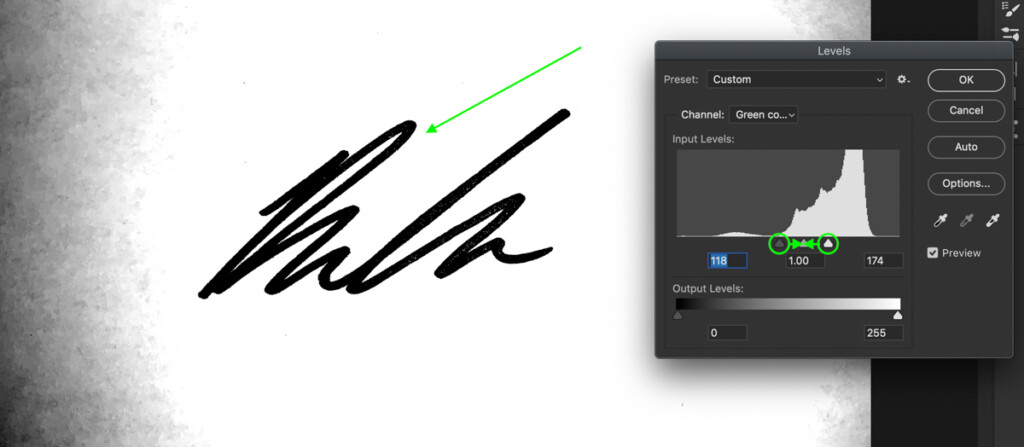 Click OK to commit to your level adjustment.
If there is any black or grey surrounding your signature, select the Brush Tool (B) and set white to your foreground color. You can then paint over any areas around your signature until it's completely white.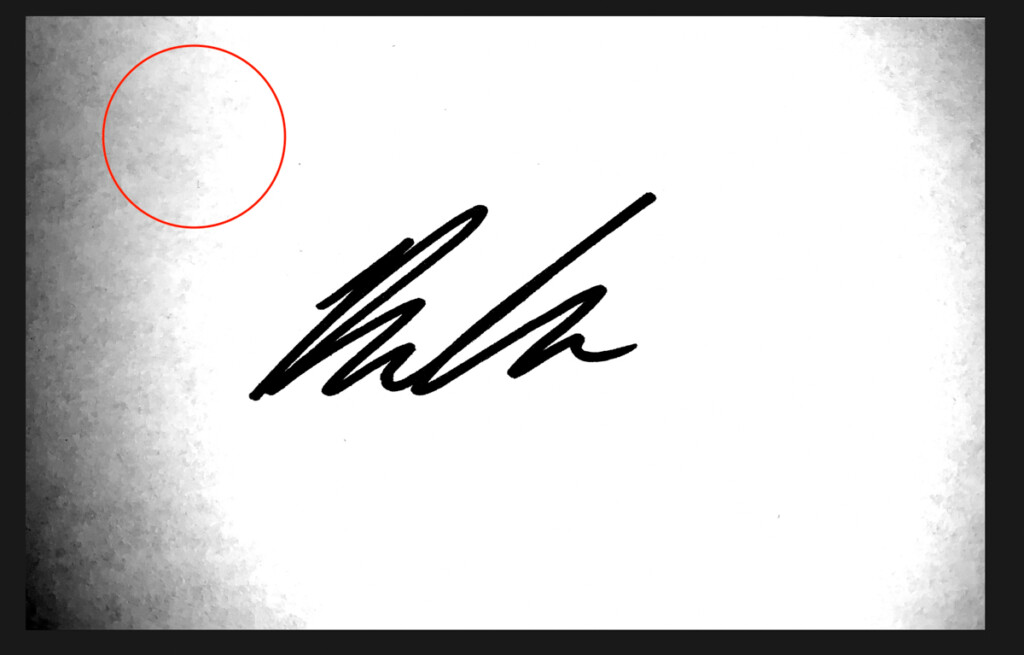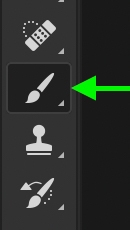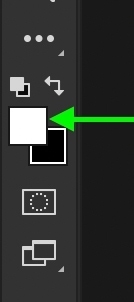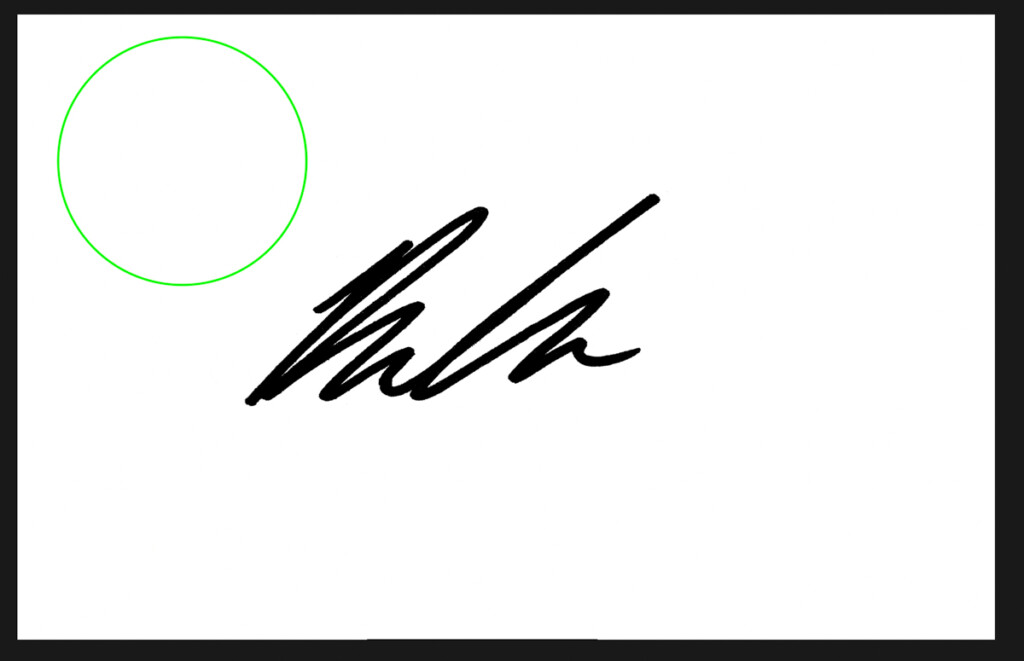 With your image looking completely black (your signature) and white (your background), you're ready to make a selection. Hold Command (Mac) or Control (PC) and click on the duplicated channel layer thumbnail.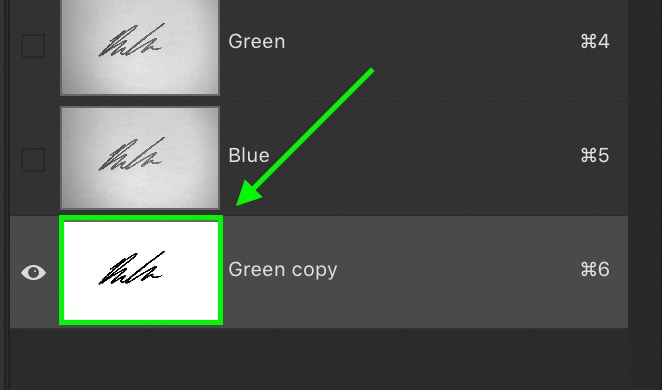 This will create a selection around the black and white areas in your photo.
Going back to your layers tab, select your signature image and apply a layer mask. Your active selection will automatically be applied to the mask and cut out your image.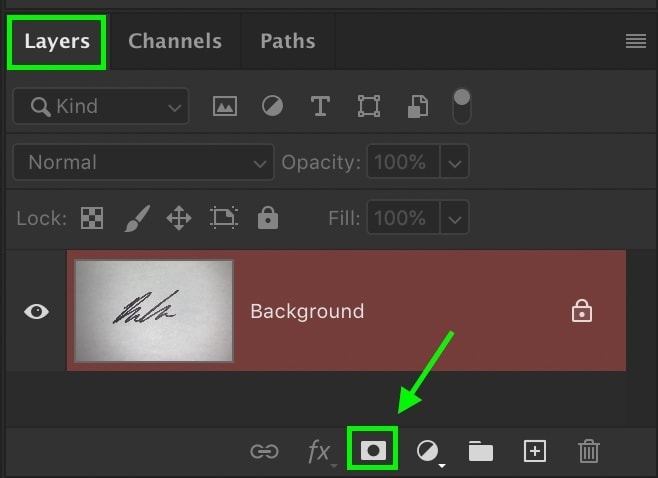 Since it's the opposite of what you want, click on the layer mask and press Command + I (Mac) or Control + I (PC) to invert your mask.

Now you're left with your signature against a transparent background! Since you've successfully cut out your signature, it's time to save it as a brush preset.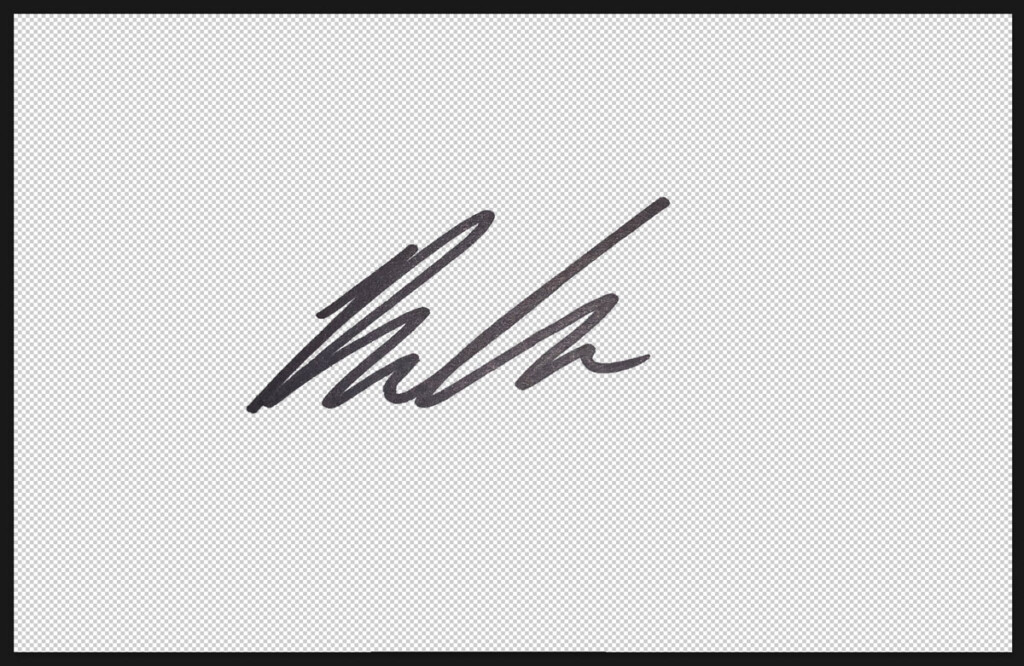 Step 4: Save Your Signature Cut Out As A Brush Preset
To make life easy, let's resize the project to fit only around the signature. By going to Image > Trim and setting the Based On option to "Transparent Pixels," you can do this very quickly. If you'd prefer to do it manually, you can use the Crop Tool (C) instead.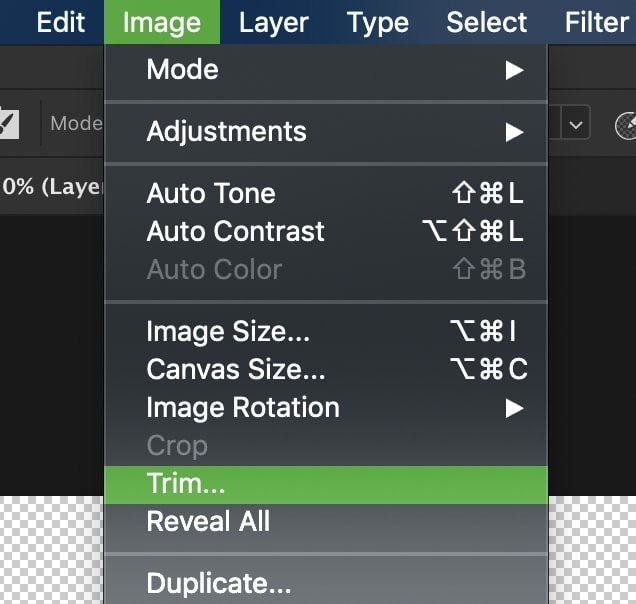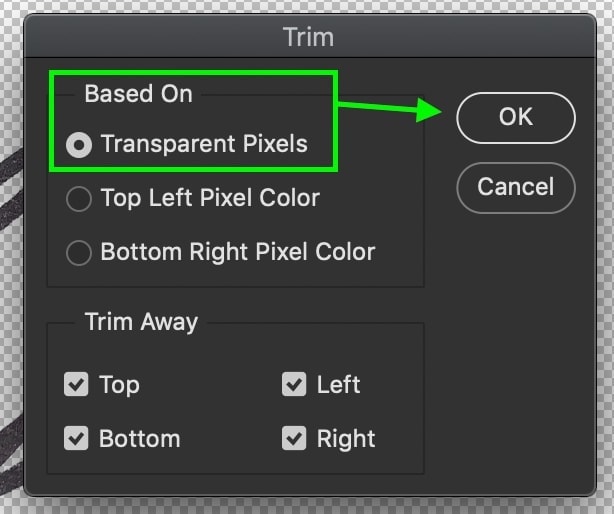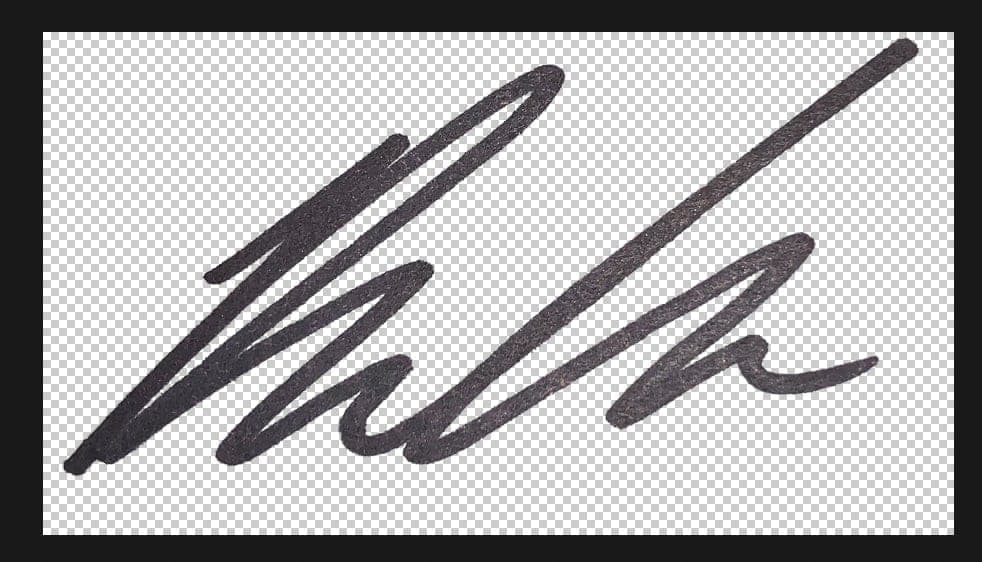 Now it's time to save your signature cut out as a brush. By going to Edit > Define Brush Preset, Photoshop will create a brush based on the cut out of your signature.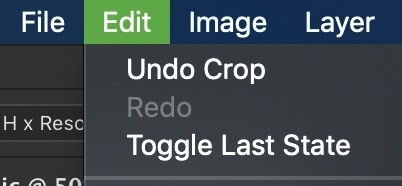 Name your new brush to whatever you'd like. I'll keep it simple and call mine "Signature Brush."

Step 5: Start Using Your New Signature Brush!
Now that your signature has been saved as a Photoshop brush, you can locate it within the Brush Settings panel. Opening this window, you'll find it at the bottom of your brush list.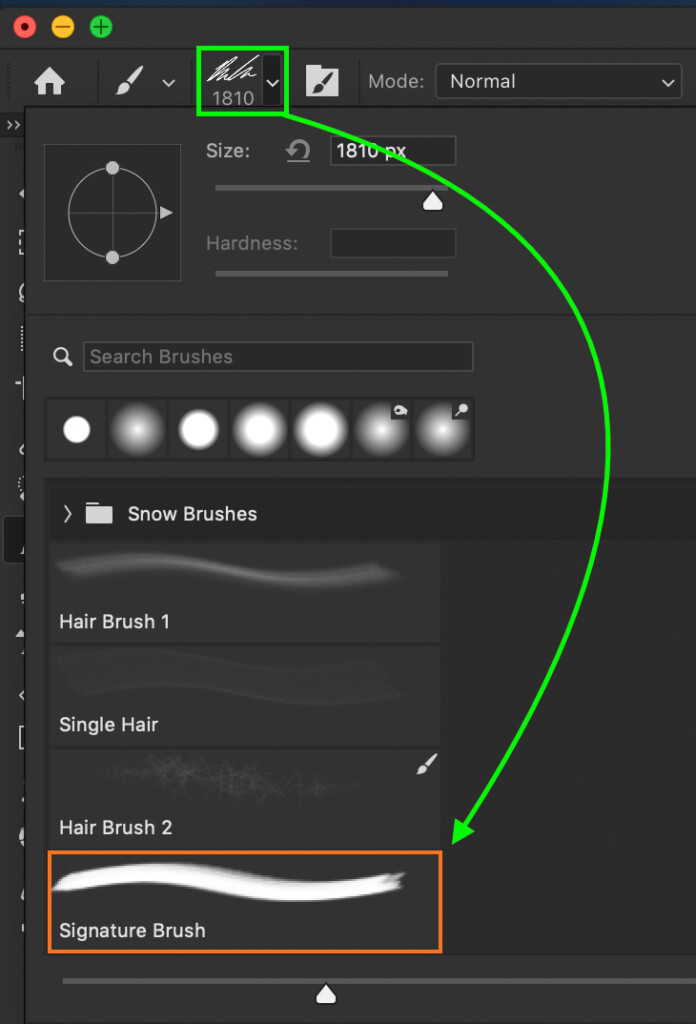 How To Apply Your Signature Brush Onto Photos
When you're using a signature brush, you can customize the watermark's color or size with ease. To scale the size, just press the [ or ] keys on your keyboard.
To change your brush's flow or opacity, just use the upper settings bar while your brush tool is active.
You can then pick the color of your brush by setting your foreground color to anything you'd like. There are ways to change the color afterward, but we'll discuss that in the next section.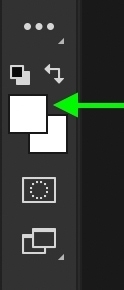 To ensure you're editing non-destructively, you'll want to apply the signature brush onto a new layer rather than the image directly. This way, you can edit the position, size, or layer styles afterward if needed.
Start by creating a new layer above the image layer.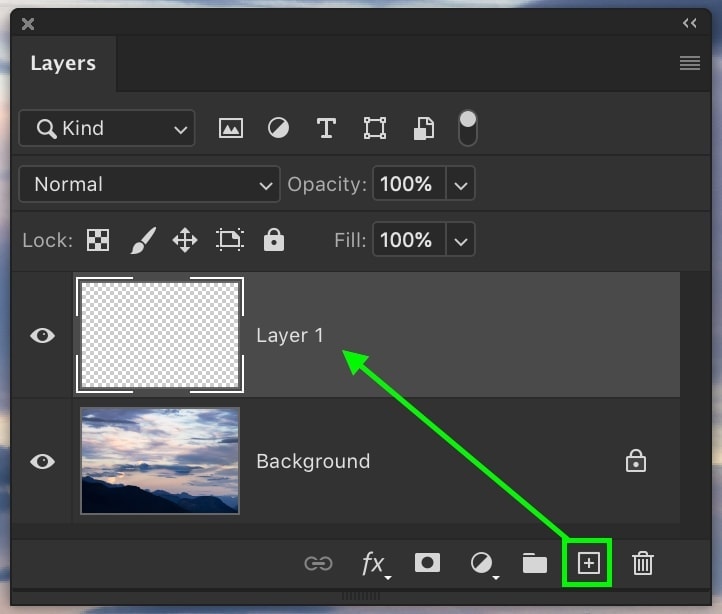 With your new layer selected, paint your signature brush onto the image by clicking once. Since it's a simple outline, this brush operates as more of a stamp than a brush that you'd drag.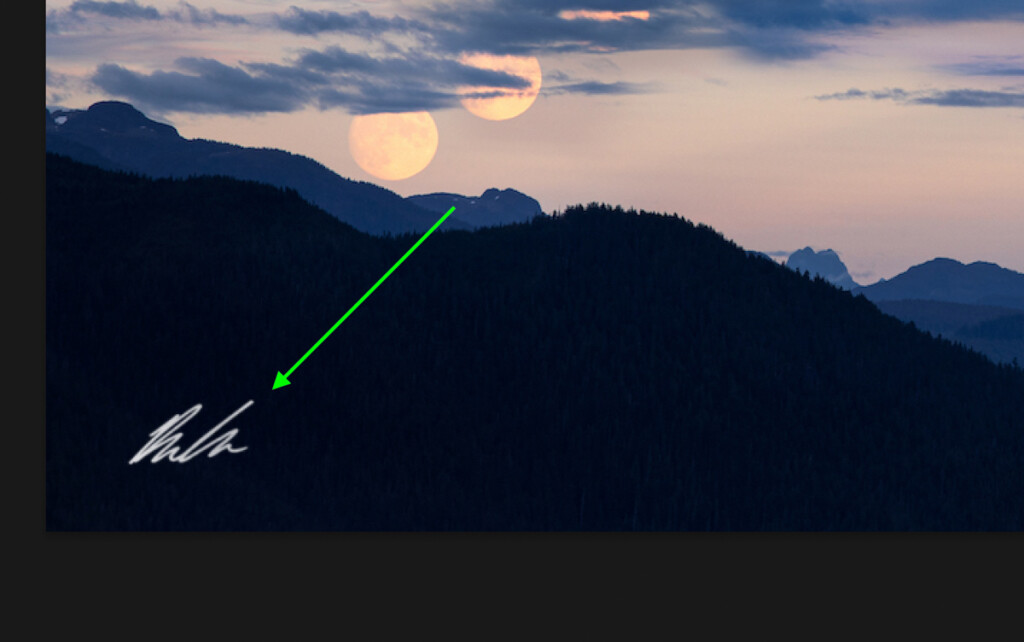 If you want to make adjustments to the position or size, grab the Move Tool (V) and adjust it as needed.
Now you have successfully added your signature onto a photo with Photoshop!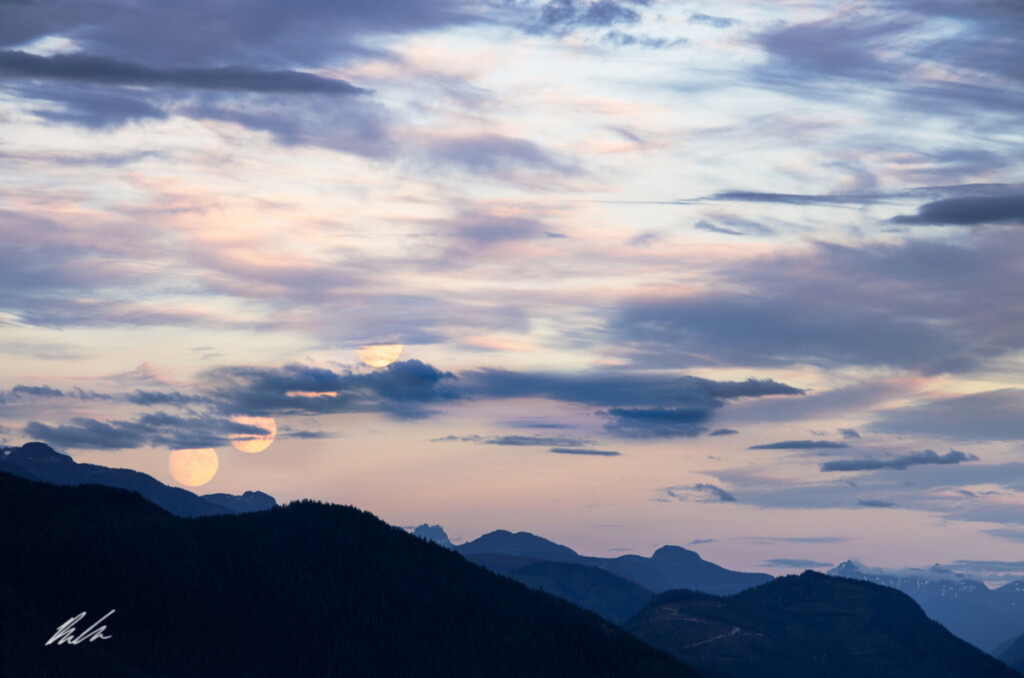 Customizing Your Signature
If you want to add further adjustments to your signature brush, such as drop shadows, gradient fills, glows, or change the color; you can do so using layer styles.
By double-clicking on your signature layer, it will open the layer styles dialogue box, offering a wide range of options.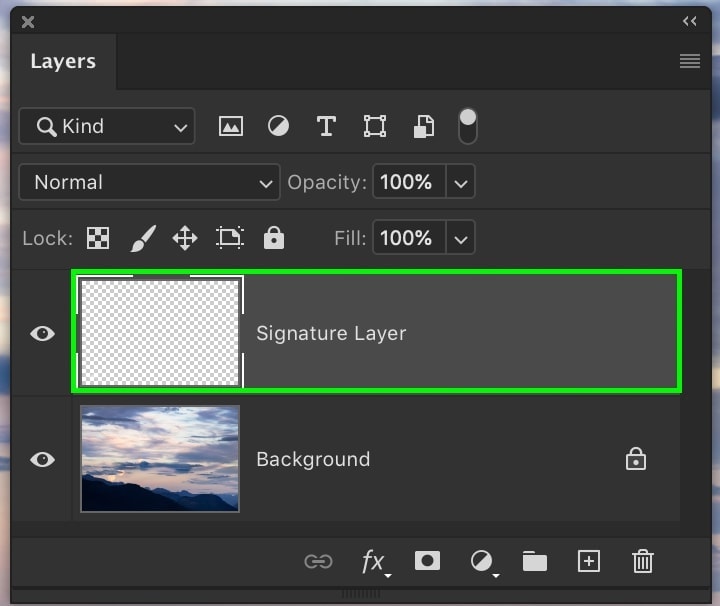 For this example, let's say I want to change the signatures color. By clicking on "Color Overlay" and setting my desired color, I can quickly change my signature's look.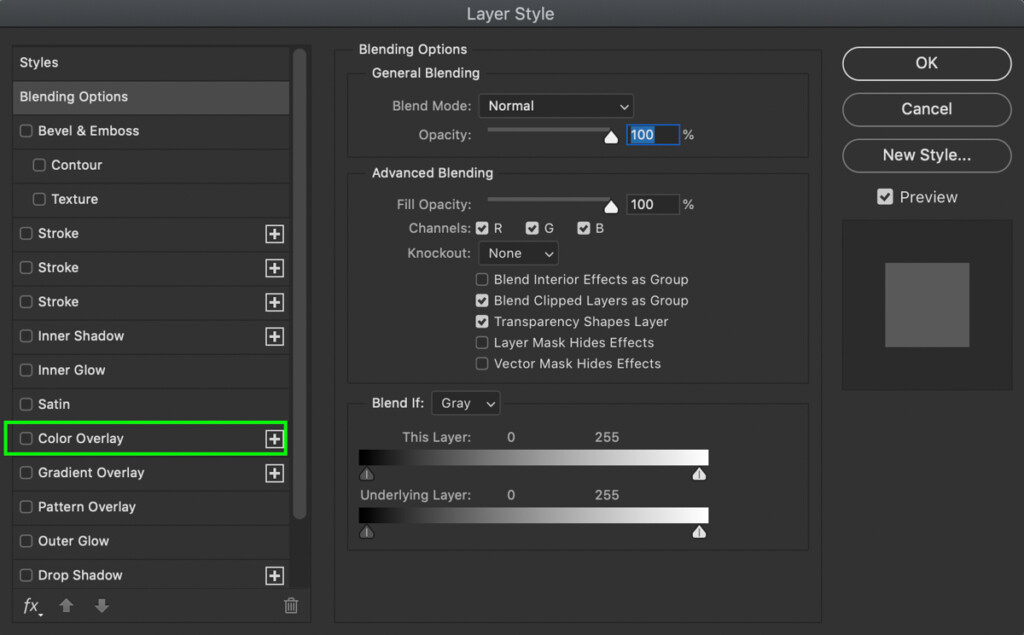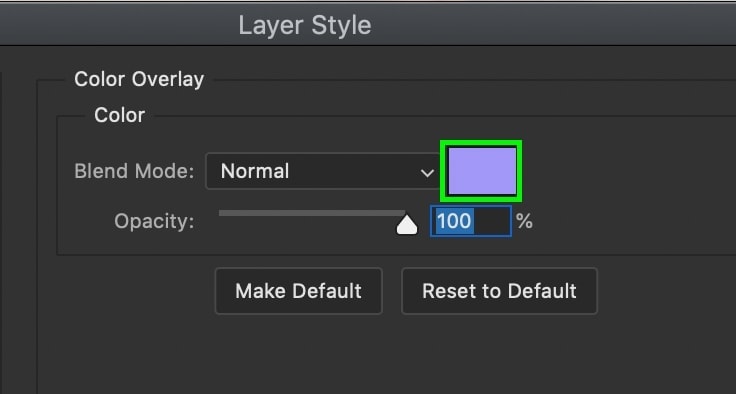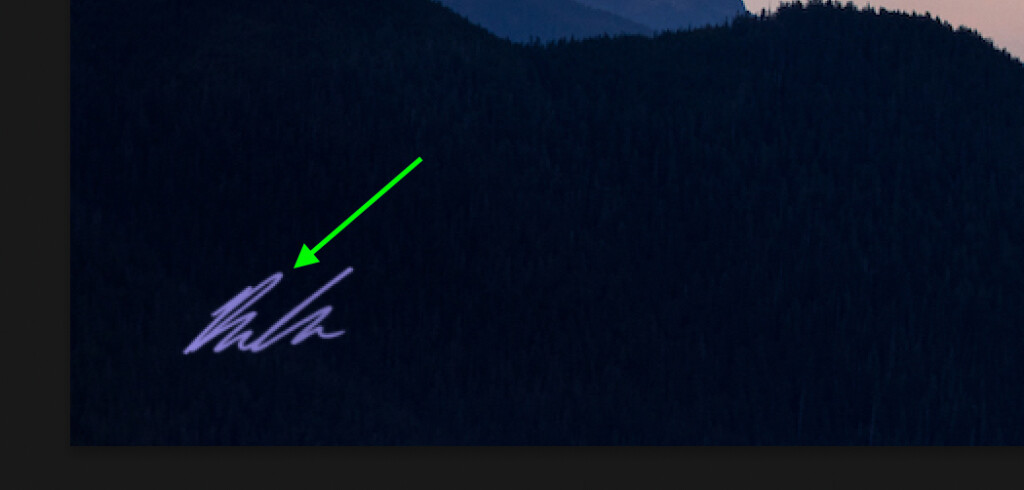 You can follow this same process with any of the adjustments found in layer styles. It's a great option for making further adjustments to your brush if needed.
Saving Your Signature As A PNG Watermark In Photoshop
At this point, you know how to create a signature watermark in Photoshop, but perhaps using a brush isn't your cup of tea. As an alternate option, you can save your signature as a PNG file that you can just drag and drop into your photo as needed. This is a great way of doing things if you couldn't be bothered with applying a brush.
Here's how to do it.
After you've cut out your signature using the previous steps, rather than saving it as a brush preset, we'll save it as a PNG.
However, before you do, it's a good idea to first fill your signature with a solid color.
Start by setting your foreground color to white.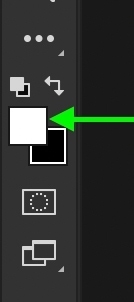 Then click on your signature layer thumbnail and press Option + Delete (Mac) or Alt + Delete (PC) to fill your signature with the white foreground color.

Go up to File > Save As and set the Format to PNG. You can then choose a file name and save location on your computer.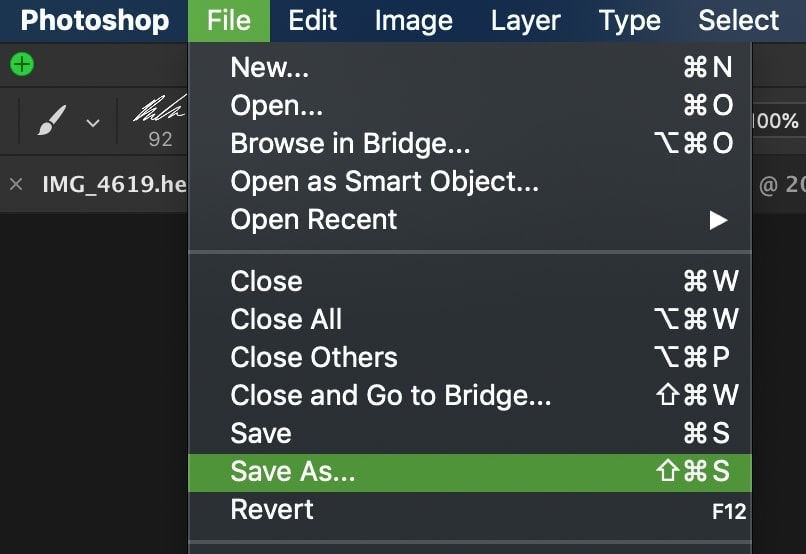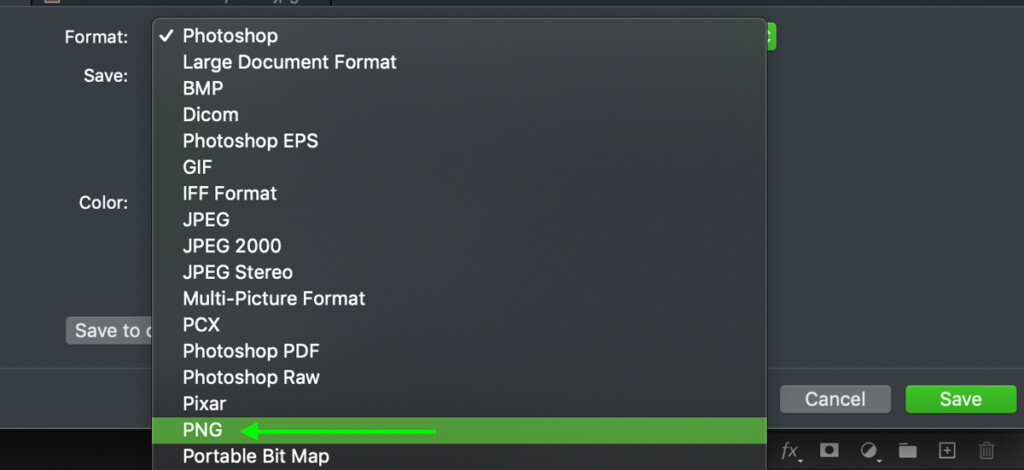 Now instead of applying a signature brush, you can drag and drop this PNG signature into any photo. Best of all, you can still change this signature's color using the layer style method you learned earlier.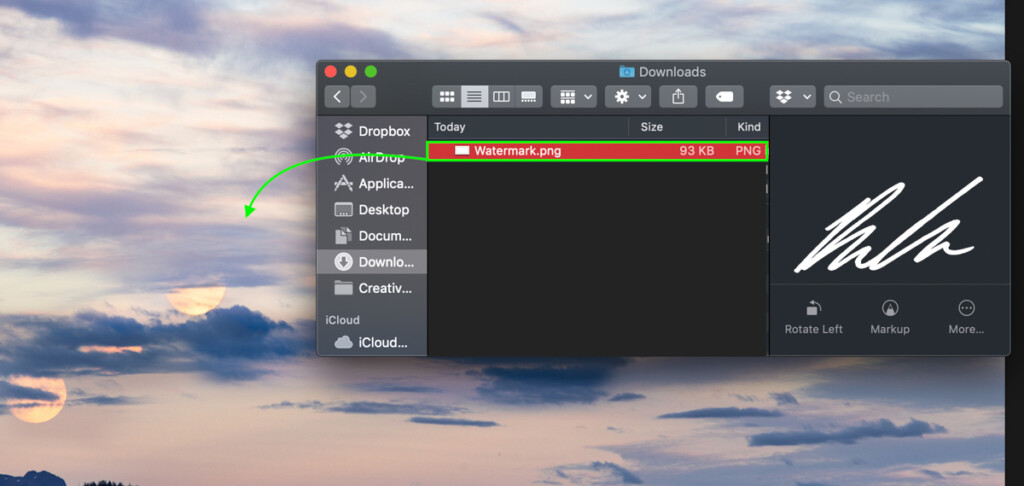 This is a great alternate method if you prefer the simplicity of dragging and dropping your signature where you want!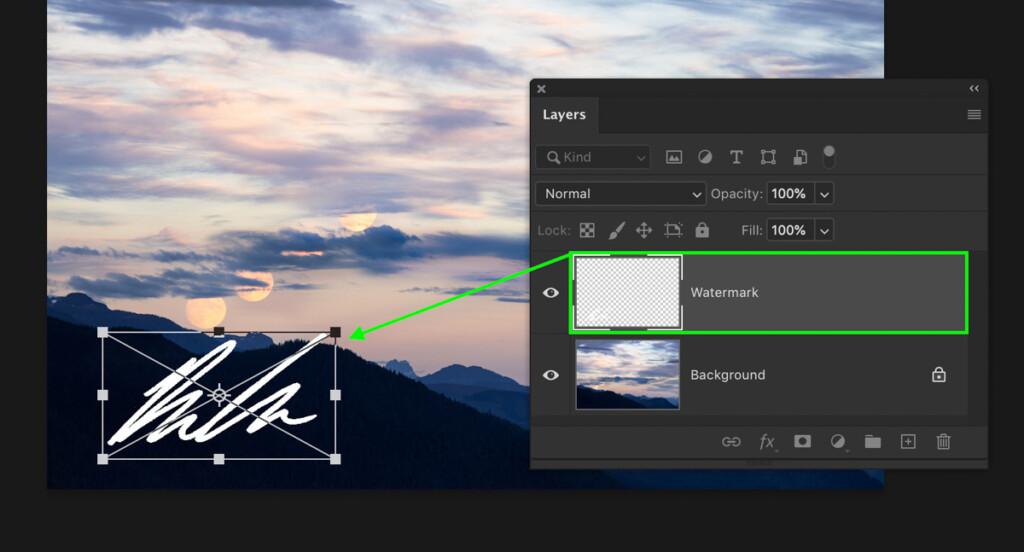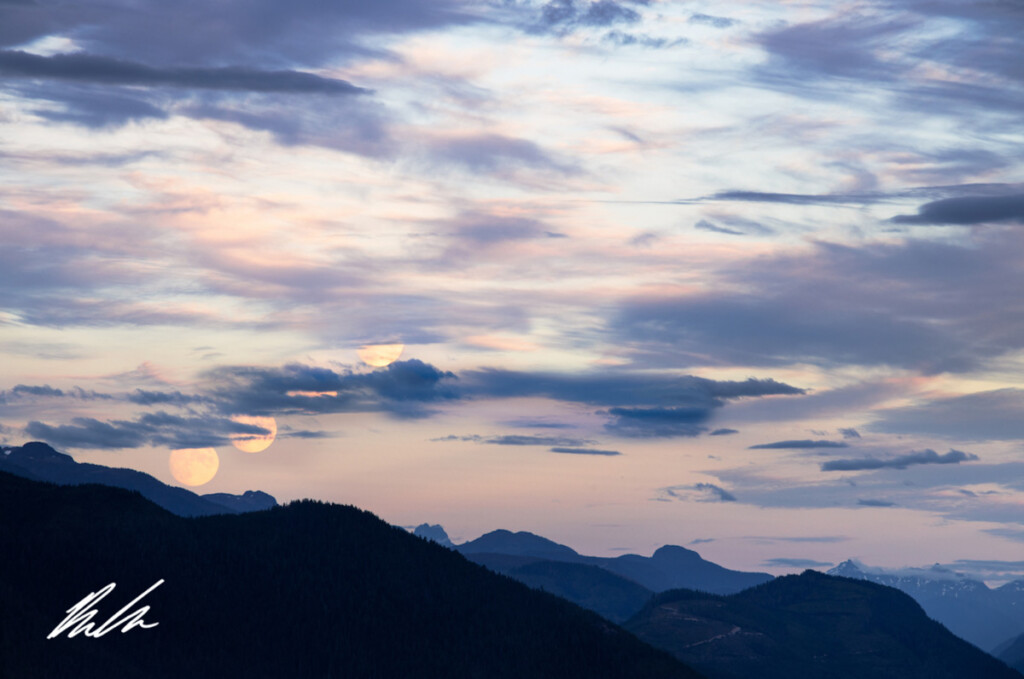 So that is how to make a photography signature in Photoshop using a brush preset or a PNG image. Both options are fast and simple to use, but it just comes down to personal preference.
Unfortunately, there isn't an option for exporting images with a watermark like there is in Lightroom. Instead, you'll have to manually add your watermark using either of the steps you learned here.
Luckily once you first cut out your signature, the hard work is done, and you're left with a photography signature that can be used indefinitely!
Happy Editing!
– Brendan 🙂