If you lack the depth of field you were hoping for after importing your photos from the day, you can call on Photoshop to create a realistic depth of field with a few easy steps. This effect is easy to go overboard with, so make sure to be sparing with the blur adjustments for the most realistic look.
But hey, art is subjective, so go crazy with it if that's your style.
Let's dive in.
Video Tutorial
How To Create Depth In A Photo In Photoshop
Depth of field in photography is how much of an image can be in focus due to the aperture setting. The wider your aperture, the less can be in focus, and therefore the shallower your depth of field.
There are many ways of enhancing the depth of field in a photo in Photoshop, including using the Blur Tool. However, I will show you a much easier way to do this.
Using the new Depth Blur neural filter, you can simulate the depth of field effect created with a camera. Besides, the results can be very realistic, depending on how you adjust the filter settings. The customization options are many, as you will see next.
Step 1: Convert Your Image To A Smart Object
First, open the document you want to apply the depth of field effect to. Then, go to the Layers Panel, right-click your image layer and choose Convert To Smart Object. Converting your image to a smart object allows you to edit your image non-destructively.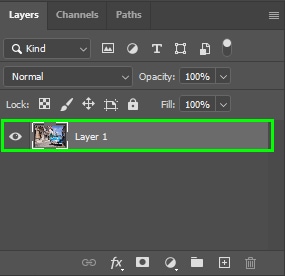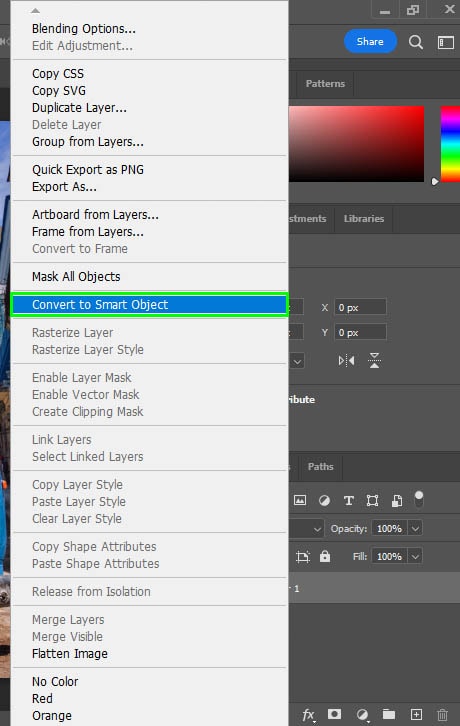 Step 2: Open The Neural Filters Gallery
Now, go to Filter > Neural Filters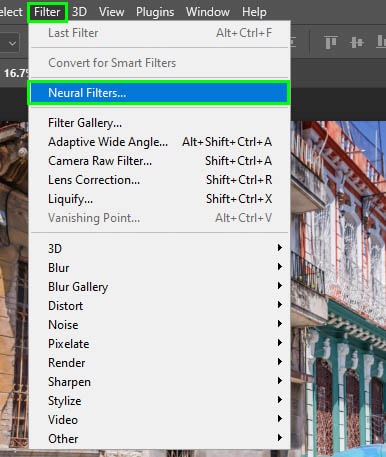 Scroll down the neural filters gallery and choose Depth Blur. Remember that this is a Beta filter, which means it is under development, so sometimes it doesn't work as great as you would expect.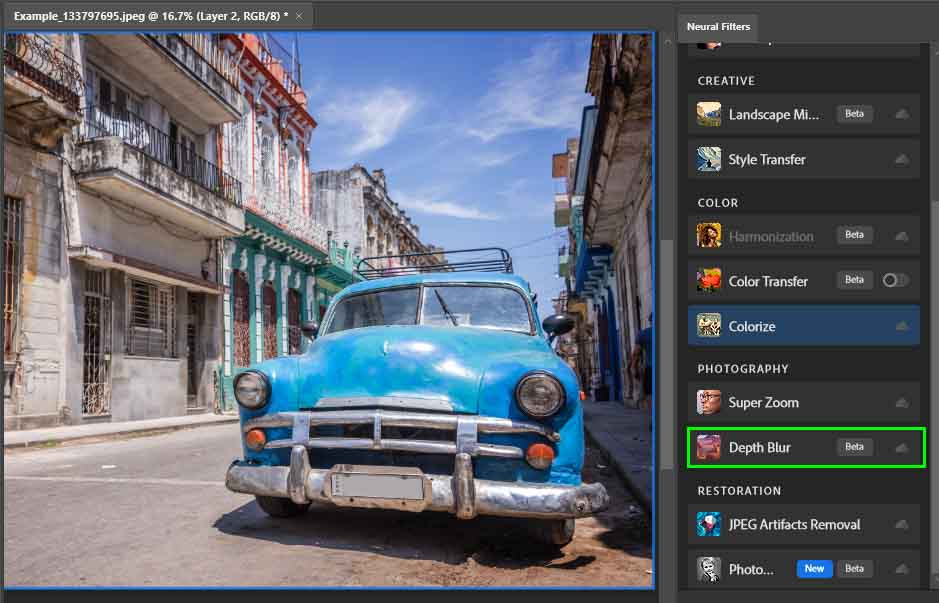 If it's the first time you use this filter, you will have to download it. To do this, click on Download. Make sure you are connected to the internet while doing this and that you have enough storage space.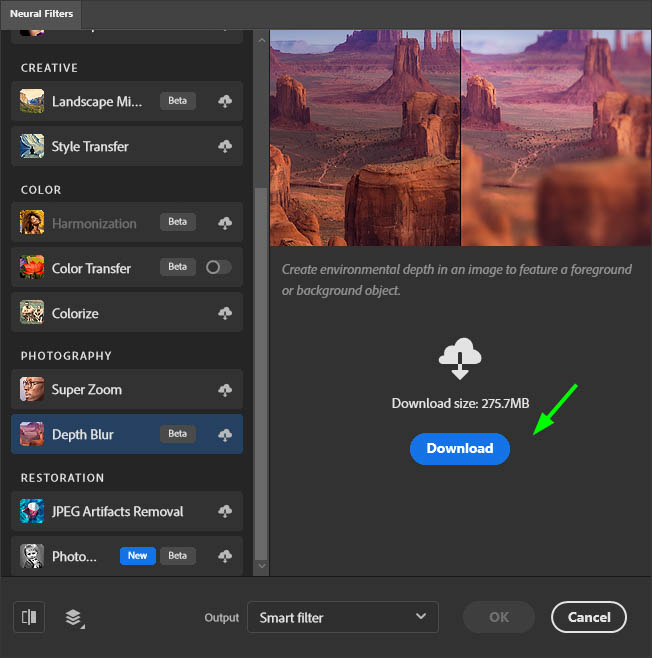 After downloading the Depth Blur neural filter, you need to activate it, and you can start using it right away.
Step 3: Set The Focal Point
The first thing to do is to select your focal point. This controls the areas in your image that will be in focus versus what areas will be out of focus.
To do this, you have two options.
The first option is to let Photoshop automatically select the focal point for you.
To do this, click the Focus Subject checkbox.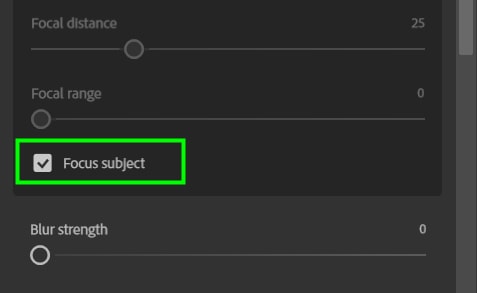 This way, Photoshop determines what will be in focus and what will not be. This is an excellent option when you have a person in your photo or an object highlighted in the image scene.
Below you can see how this setting worked out for my photo.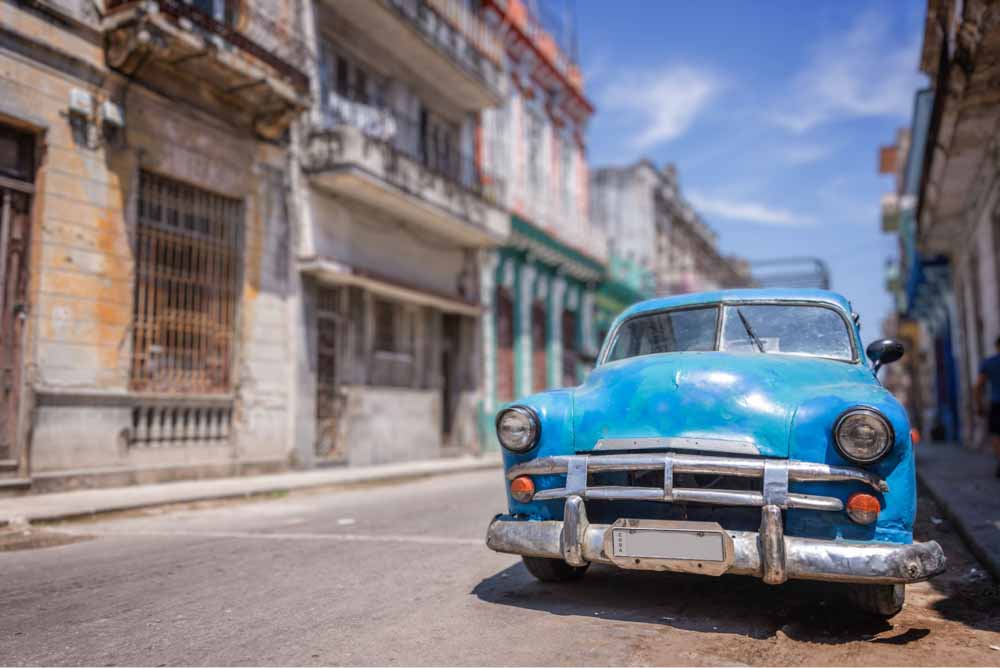 You can also set custom focal points manually.
To do this, uncheck the Focus Subject checkbox and click the photo preview on the area to which you want to add a focal point. For example, I put my focal point on the car's hood. To move the focal point, drag it to the new desired location.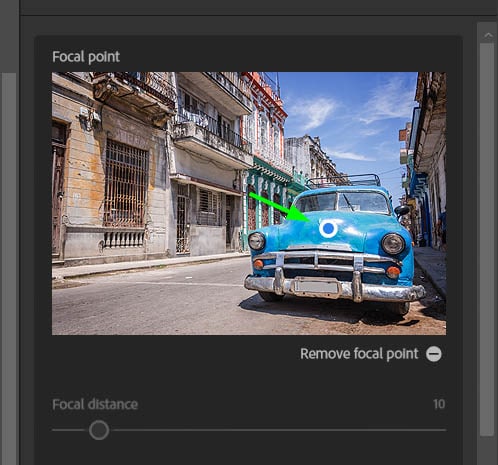 To delete a focal point, click Remove Focal Point.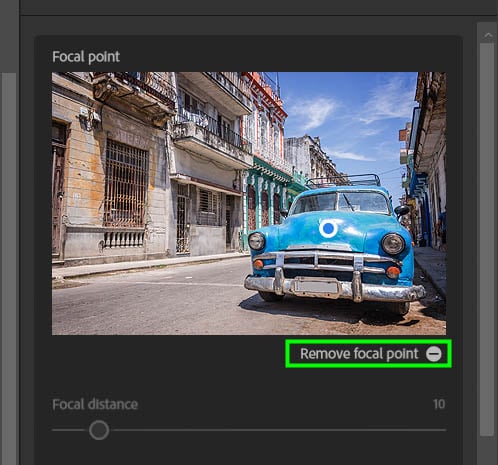 Once you create your focal point, you will notice your image will change. It will be blurred in the areas outside the focal point area.
Step 4: Set The Focal Range
The next thing to do is to set the focal range.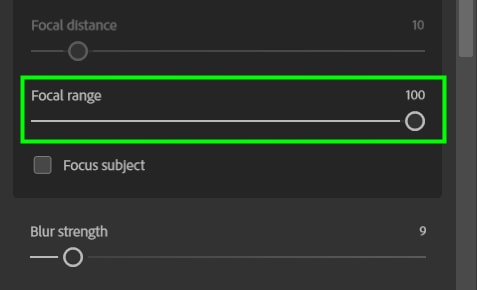 Focal range determines how much of your photo will be sharp and how much will be blurred. The lower the focal range, the more blurry areas will be in the areas outside the focal point.
Keeping areas in focus while leaving others out of focus in real life has to do with a camera's aperture. For example, more areas outside the focal point will be out of focus or blurry when using a wide aperture.
The Depth of field filter mimics the effect caused by the camera. For example, When the focal range is set to zero, everything that is not within the focal point range will be blurred. And when the focal range is 100, everything outside the focus area will be sharp. At other values, parts of your image will appear in focus while others will appear less in focus.
I recommend you use higher values for Focal Range because it creates a more realistic and natural effect, similar to what can be achieved with a real camera.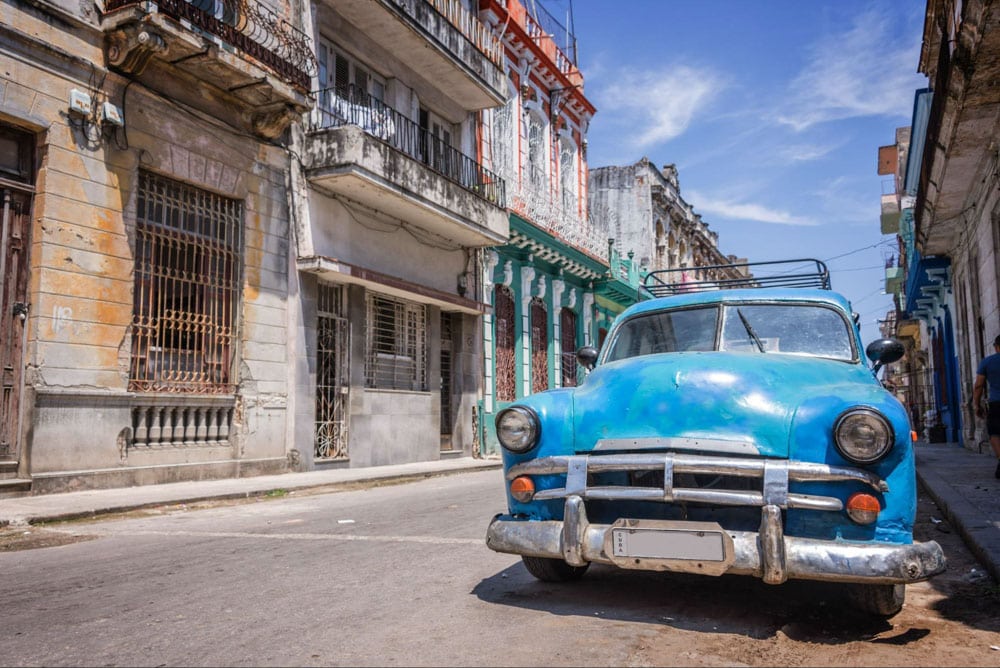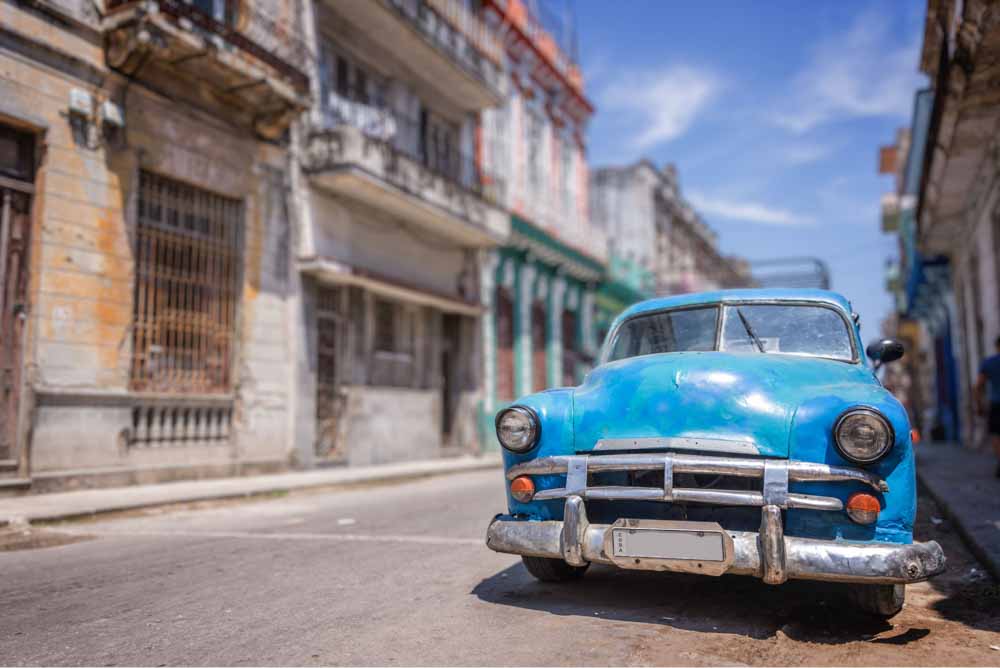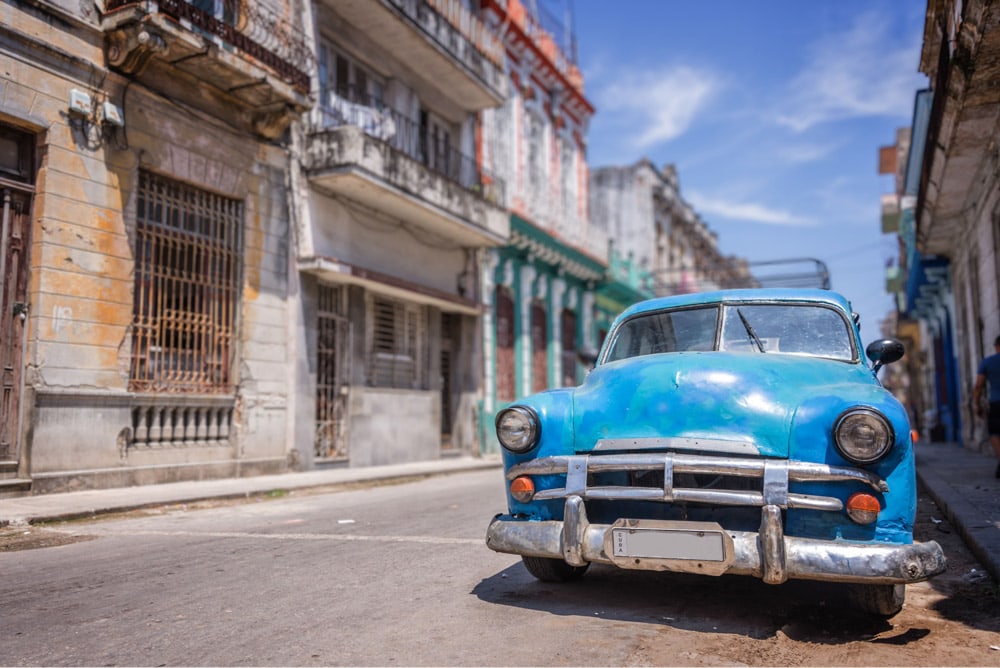 Step 5: Adjust The Blur Strength
The next setting available is Blur Strength, where you can adjust the amount of blur applied. This will depend on the style you are going for. However, remember that too much blur makes your image look unrealistic. On the other hand, using a low amount of blur will make your effect look more realistic.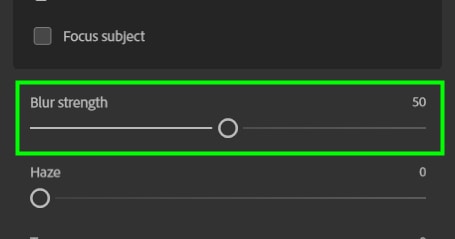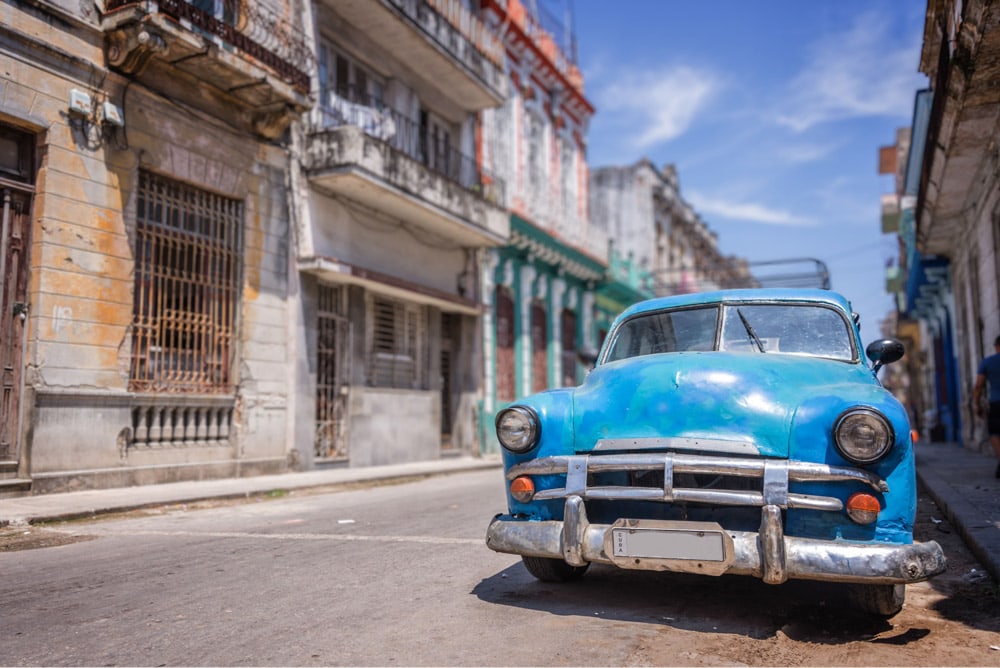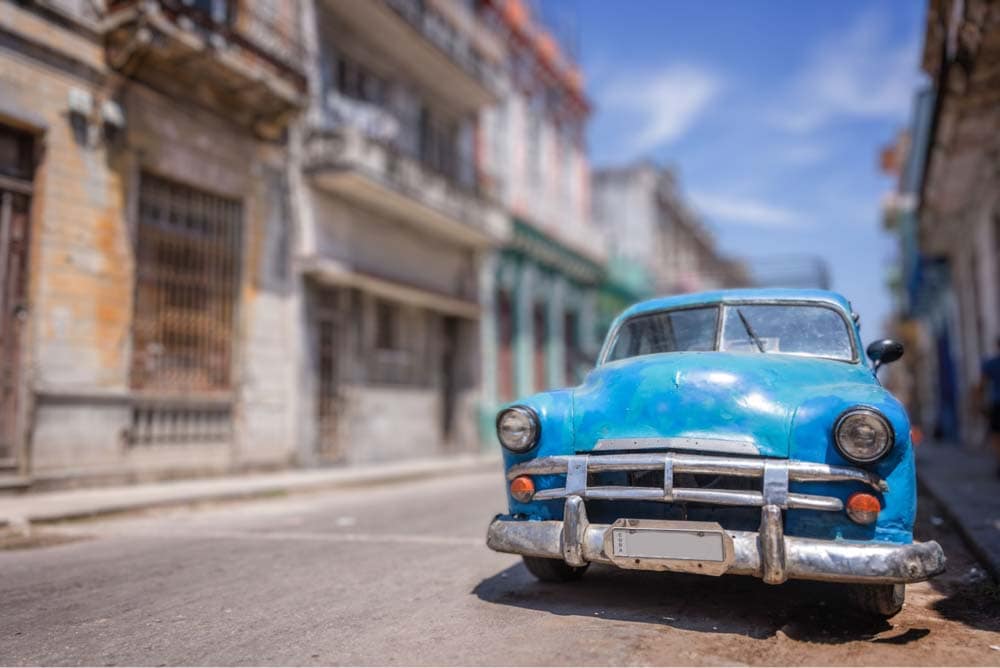 Step 6: Adjust Haze
Another setting you can adjust is Haze.
This works like an additional effect setting to your depth of field effect, simulating a haze in your scene. The effect is more suitable for photos of foggy days or beach photos to make the environment seem more appealing and make the picture stand out more. However, on images of sunny days, this is not a good choice.
Below you can see how this effect worked out for my photo.
(Optional) Step 7: Use The Adjustment Sliders To Correct Color
Moving down the Depth Blur sliders, you can find options to alter the entire photo. For example, changing a photo's colors from warm to cool.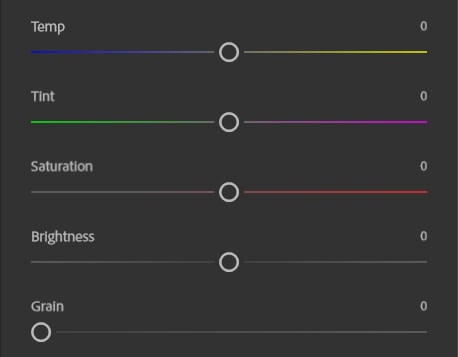 Although changing these sliders may seem a good idea, it's better to use the Depth of Field filter for its primary purpose. Besides, you can find the equivalent to these sliders in Photoshop main workspace using the adjustment layers or Camera Raw, for example.
Step 8: Apply The Effect
After editing your depth blur, you need to choose the output method.
Choosing Output Depth Map only, you create a version of your image based on the blur levels in grayscale.

That can be useful for many purposes, including refining the depth blur effect later.
The darker the areas, the more in focus your object is. The lighter the area, the more blurred the area is.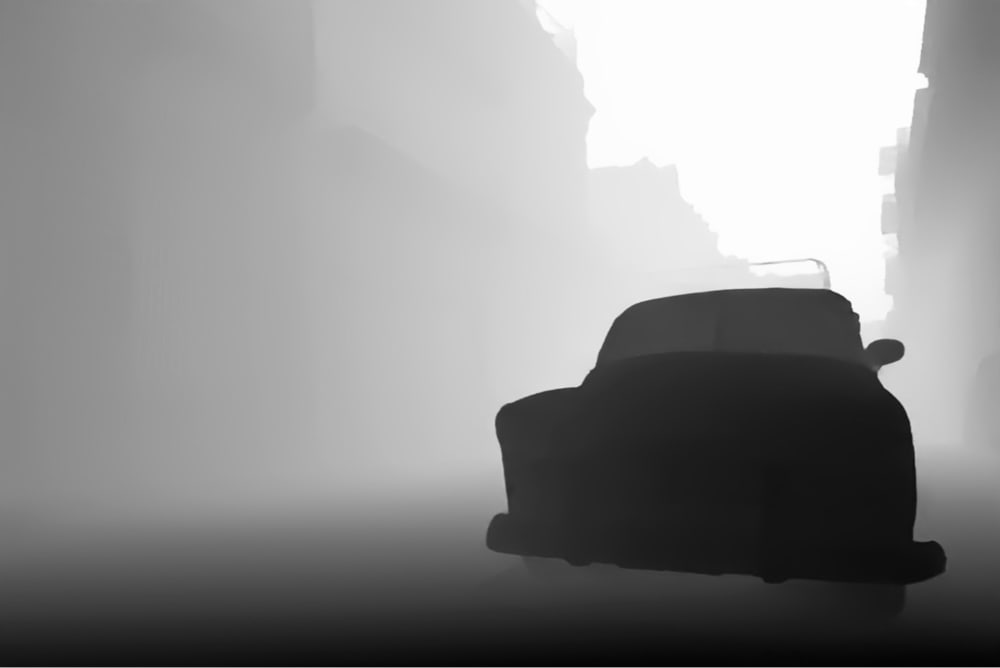 You can also opt for the other listed output options at the bottom of the neural filters panel.
Click OK when you're finished to apply the effect.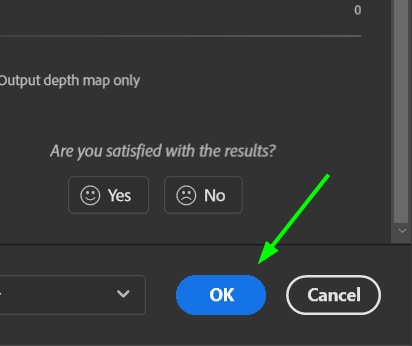 I wanted a very subtle blur for the final image to make it appear as realistic as possible with a wide-angle lens. I set the settings as followings:
Focal range = 63
Blur Strength = 22
No Haze nor additional effects applied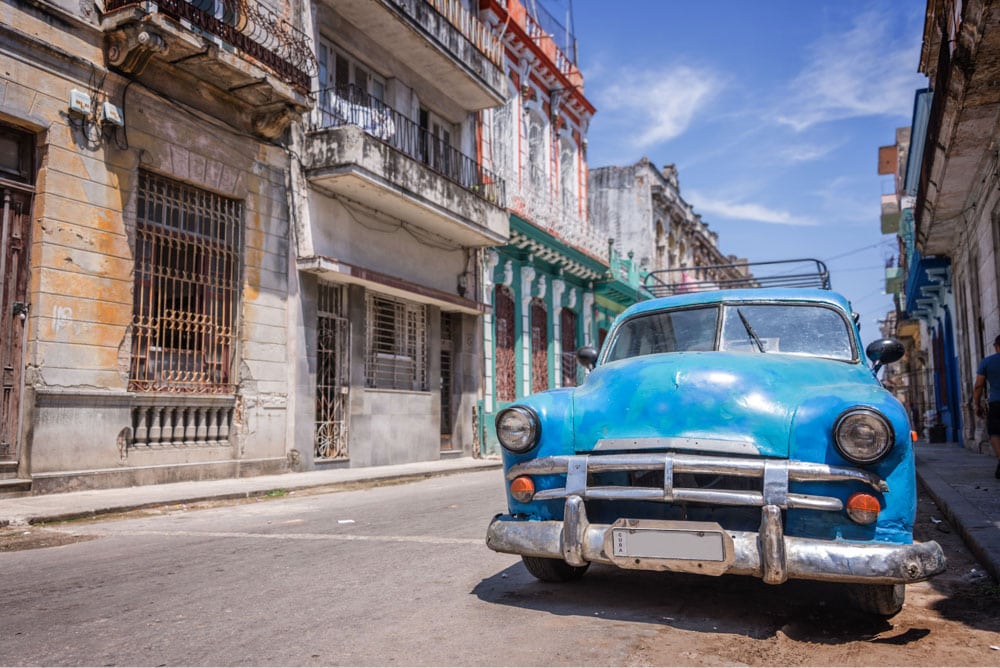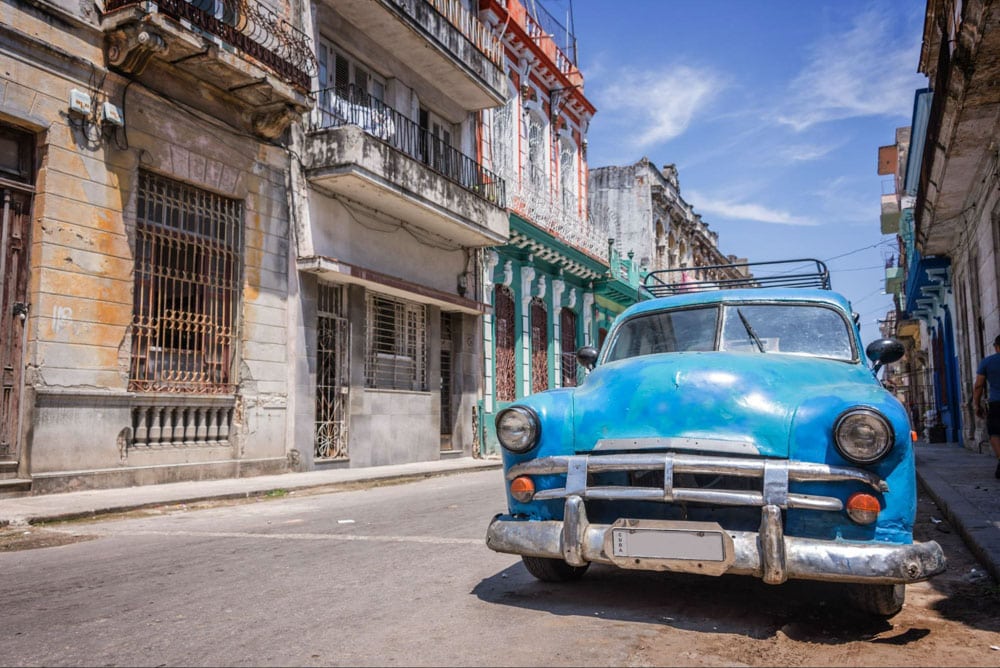 As you saw here, creating depth of field in Photoshop is very easy, and you can do it in minutes. The Depth Blur neural filter has been a great help to me when I couldn't achieve the depth of field I wanted with my camera. I'm sure you can also create stunning depth-of-field effects using this filter once you experiment with the settings it has to offer!