Photoshop CC 2020 New Features and Tools
Adobe has just released the Photoshop CC 2020 update and there's a handful of notable new features you should have your eyes on. In this latest update Adobe has really focused on improving the user experience and streamlining currently existing tools.  With faster selections, improved tool functions, enhanced customization features and more;  Photoshop CC 2020 is a game changer. Let's jump into the best new features and tools in the latest Photoshop CC update.
Photoshop's New Object Selection Tool
This new tool can be found alongside the Quick Selection and Magic Wand tools. The Object Selection Tool allows you to make a general marquee selection around your subject, while Photoshops Sensei Technology auto selects around your subject. This new tool is fantastic for faster subject selections; without the need to paint around your subject like  in the past.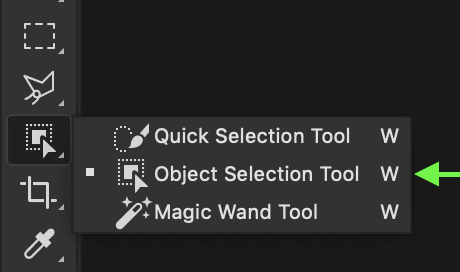 This tool works well even against busy backgrounds, where the quick selection tool may have fallen short in the past. It is surprisingly accurate for an auto selection tool but sometimes misses spots here and there. Not to worry, you can add or take away from your selections with the Object Selection Tool by holding SHIFT or ALT/OPT.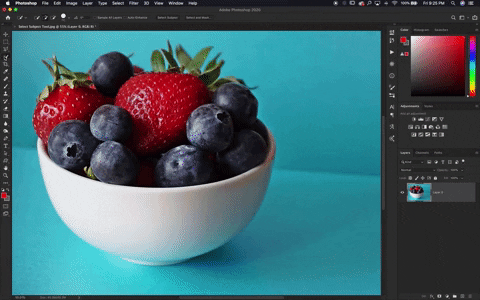 The new Object Selection Tool doesn't offer as flawless a selection like you get using the pen tool; but it's a very worthy starting point to any of your selection needs.
Improved Properties Panel
The properties panel has always been the 'one-stop-shop' for all your layer info needs. In Photoshop CC 2020 the properties panel just got a little bit better.
In the new properties panel you can quickly change document settings and access all type layer settings. The final notable addition is in the quick actions tab, home to a new tool called Remove Background. This new feature uses the same Sensei Technology as the Object Selection tool, to auto select your subject from your background. Best part of all, it removes your background non-destructively with a layer mask. This way you can go back and refine the auto selection as needed!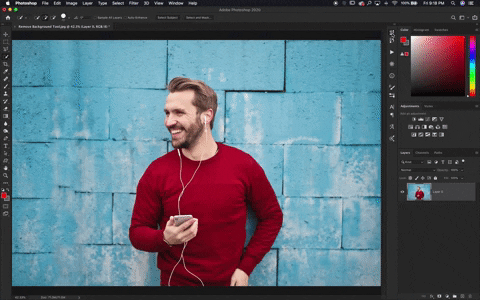 The properties panel in Photoshop CC 2020 now offers all your typical text layer tools in one place rather than the separate panel in previous versions. This offers the perfect way to streamline your workflow while working with text.
Enhanced Warp Tool Features
We all know and love the warp tool; but with the latest warp tool enhancements, prepare to fall in love all over again. Photoshop CC 2020 now allows you to further customize the warp tool beyond the typical 3×3 grid you are used to. You can choose between a 3×3, 4×4, and 5×5 grid to further nail down the perfect warp adjustment.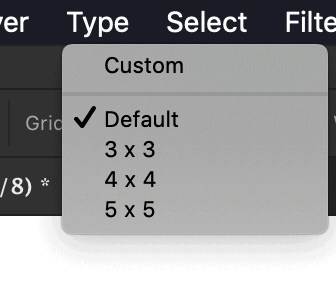 Still not getting what you need with a preset grid pattern? Make your own! With the warp tool selected and set to default, just hold ALT or OPTION and click to add a new grid point. Continue adding grid points till your little heart's content.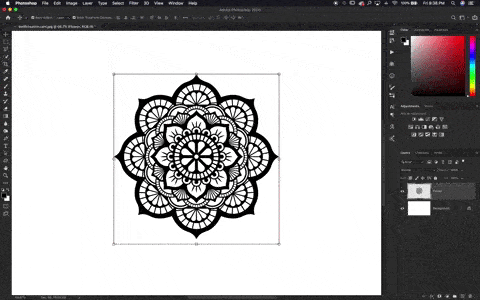 With the latest warp tool improvements you no longer need to warp from a grid point. You can also now click on a grid line and warp directly from the line. Thank you Adobe!
Consistent Transform Behaviour
You have likely ran into the annoyance of trying to proportionally scale a layer but have to hold shift to scale evenly. In Photoshop CC 2020 that becomes a worry of the past. All layers now consistently scale without the need to hold shift.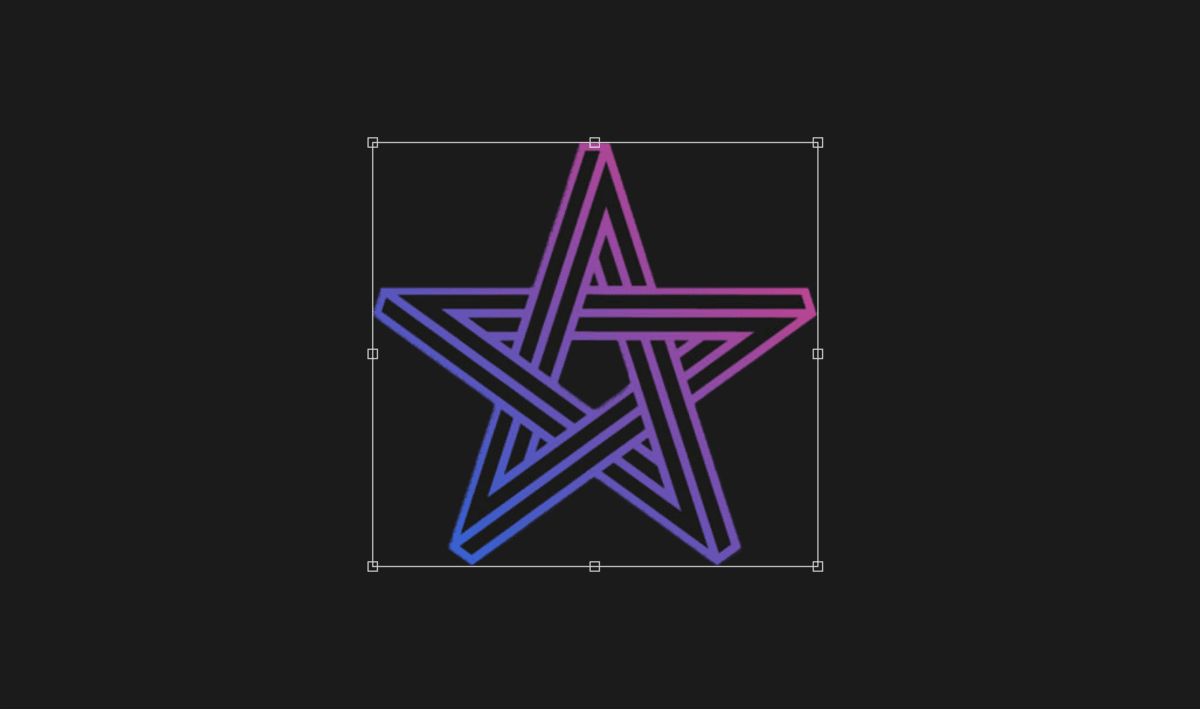 For some this may seem like a downgrade, so Adobe has left you with the option of using Legacy Free Transform. Go Photoshop > Preferences > General > Use Legacy Free Transform to change back to the old ways of free transform.

Smart Objects To Layers
Smart objects are a vital feature in Photoshop and most creators use them constantly. In previous versions on Photoshop, layers merged into a smart object could only be reopened as layers in a new document. There was no way to bring those layers back into the original layers panel efficiently.
In Photoshop CC 2020 you can now convert smart objects back to layers by right clicking and going to 'Convert To Layers'. This is a huge improvement in my opinion and a new feature I will find myself utilizing constantly.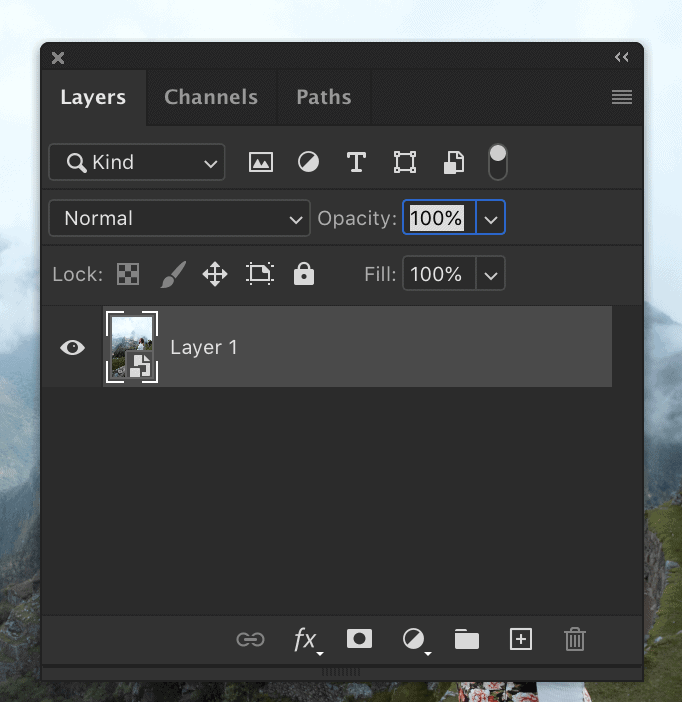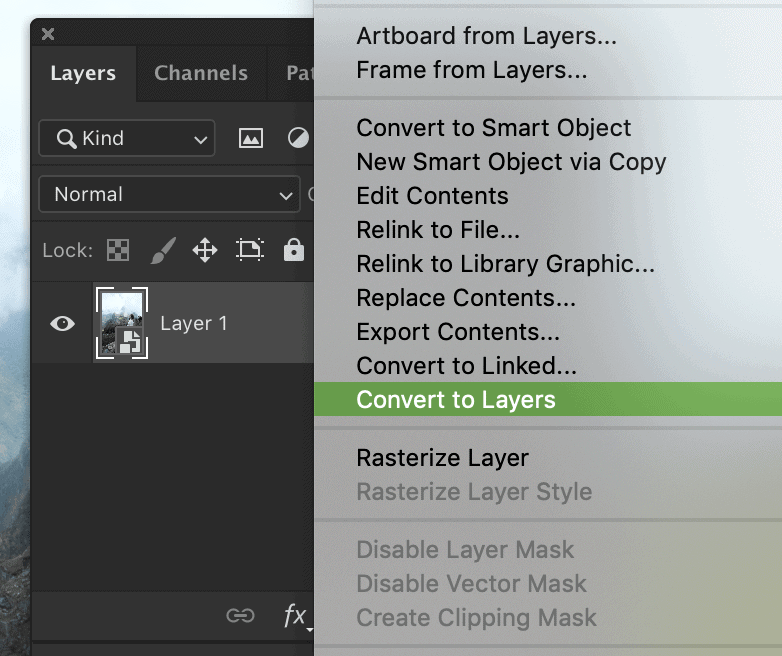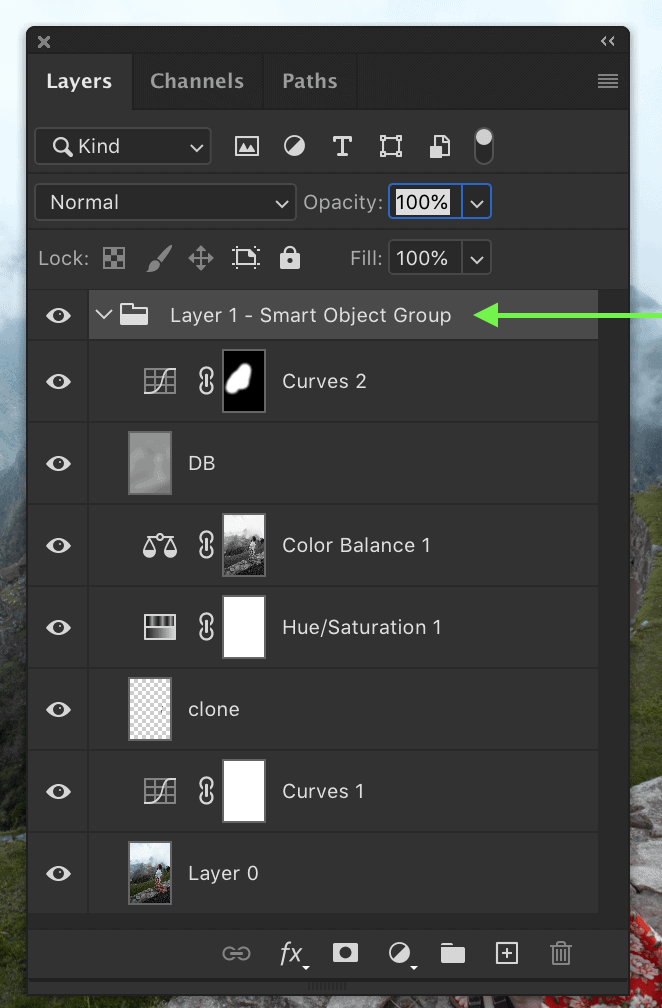 Improved Preset Panel
Adobe has completely rethought the preset panel in Adobe Photoshop CC. The preset panel, across a variety of tools, is significantly more organized; with more available preset options across shapes, gradients, brushes, and text.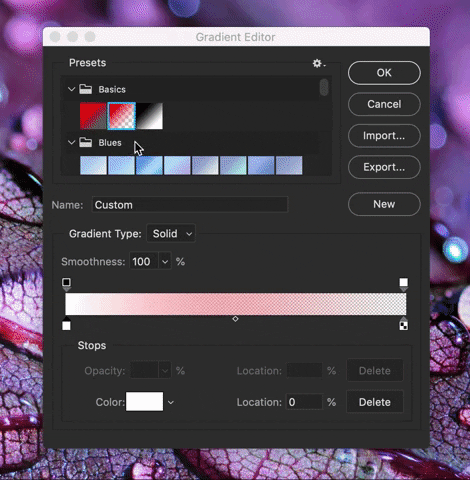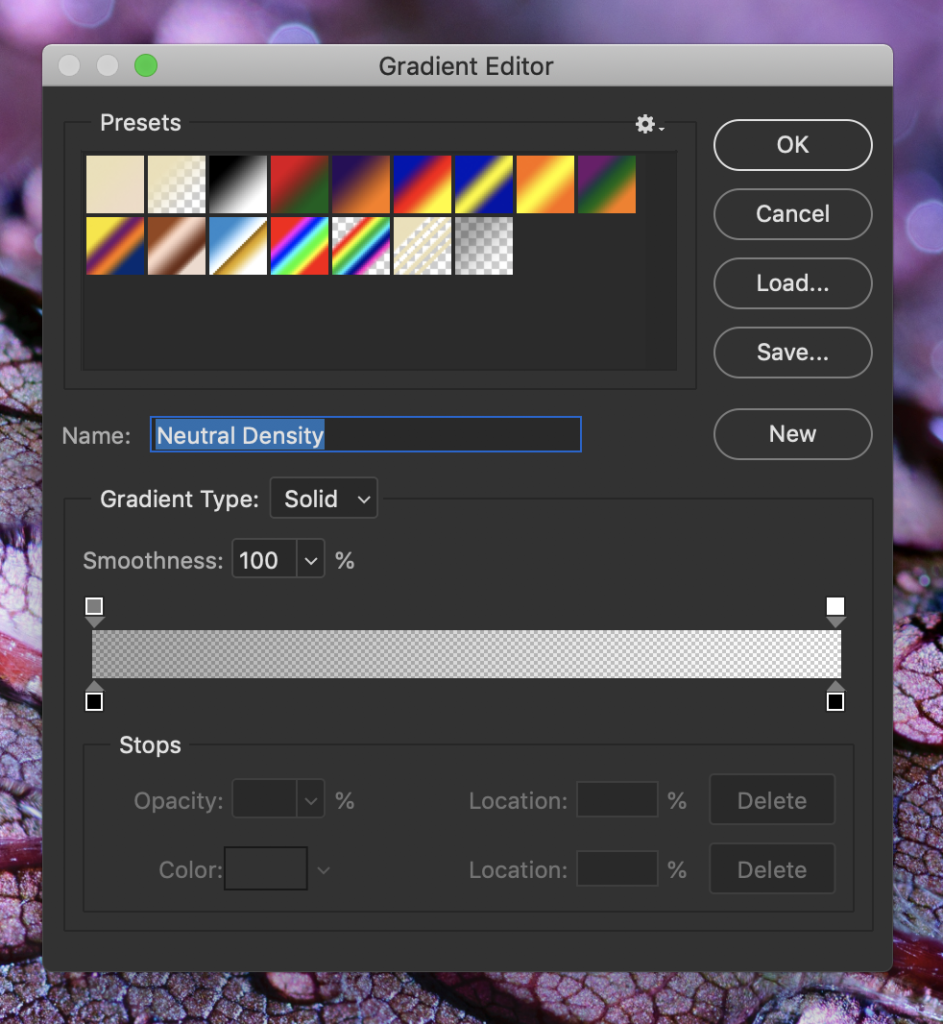 My favourite update to the preset panels is in the gradient editor. Now gradients are organized by a wide variety of colours with dozens more options than previously.

Adobe Cloud Documents
In the latest update to Photoshop CC you can now save your files to Adobe Cloud. This makes working from multiple locations or computers a breeze; being able to access your cloud files anywhere you have internet connection. Now you can access your Photoshop files where ever you go. Score!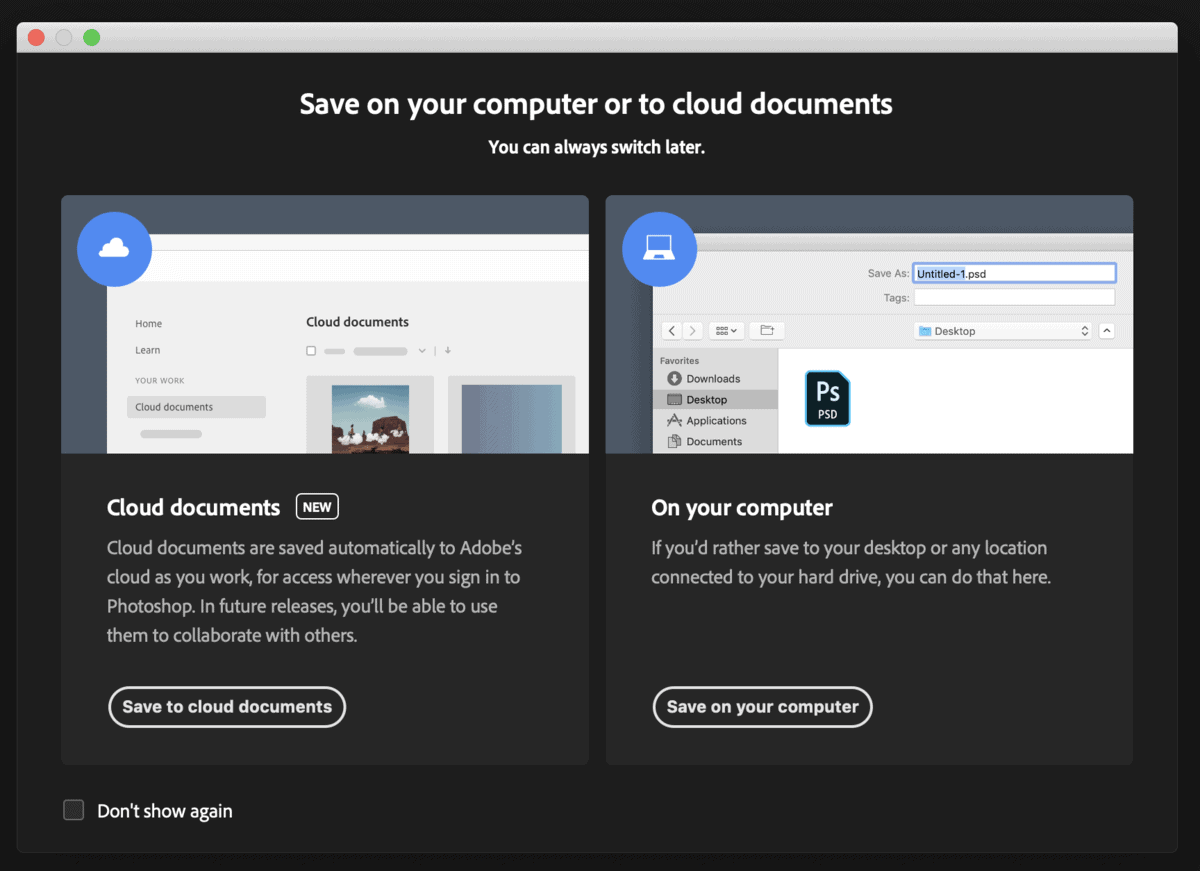 Brush Tool Updates In Photoshop CC 2020
There has been a slight update to the brush tool in Photoshop CC 2020 allowing you to rotate brushes and swap to the eraser with a simple keyboard shortcut.
You can now rotate your brush simply by pressing on the arrow keys on your keyboard. This is drastically more efficient than the old way through the brush preset panel.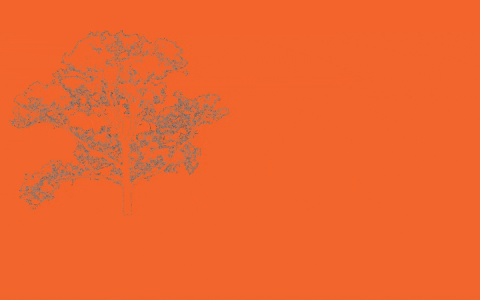 Made a mistake and need to grab the eraser tool? You no longer have to swap tools from your brush. Just press the Tilde Key ' ~ ' to swap your brush to an eraser.
Content-Aware Fill Dialogue Box
In Photoshop CC 2020, content-aware now has it's very own dialogue box for further adjustment options. This new dialogue box shows a more enhanced auto sampling area that can be further customized based on your photos needs. If auto sampling isn't your thing you can still manually choose your sample area as needed.
Through this new dialogue box you also can also save your content-aware adjustments onto a new layer. It all works very similarly to the select and mask feature you are likely already familiar with.
---
So that's it! A handful of highly useful updates in the latest version of Photoshop CC. What do you think of these new updates? What do you feel like Adobe should still improve on? Let me know in the comments!
Happy Editing,
-Brendan 🙂