Do Photographers Use Photoshop?
Photoshop has been a valuable tool for photographers of all kinds for years in the photo industry. From basic color adjustments to full-on photo manipulations, the sky's the limit when working in this program. If you're new to the world of photography, you might not fully understand the benefits of using Photoshop. That's why we're going to discuss exactly what makes Photoshop so useful for photographers in this post.
Photographers use Photoshop for a variety of purposes ranging from basic photo editing adjustments to photo manipulations. Photoshop offers more advanced tools compared to other photo editing programs, which makes it a valuable tool for all photographers. 
So what exactly are those tools that add so much value? Well, let's break it down and go over a few of the most important reasons why photographers use Photoshop.
8 Reasons Why Photographers Use Photoshop To Edit Photos
No matter what type of photos you're working with, Photoshop offers tools to enhance any image. From color, exposure, spot removal, and image blending adjustments, there's a long list of advantages. Although I could talk about this all day, let's focus on 8 of the most useful aspects of Photoshop.
1. You Can Edit Photos Non-Destructively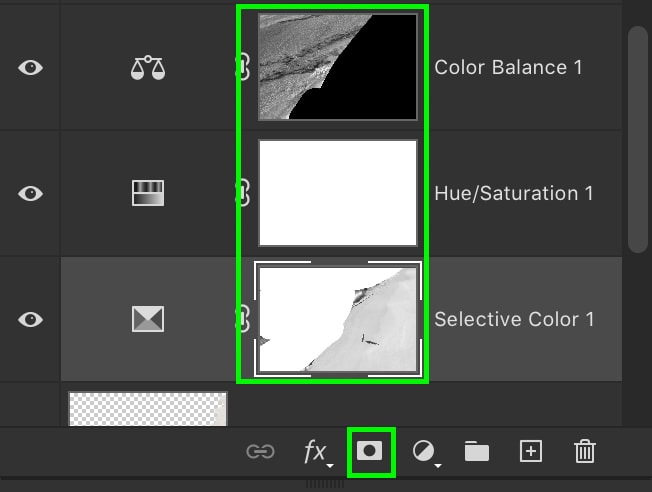 Non-destructive editing means that you can make any adjustment without permanently applying it to your image.
In some photo editing programs, each adjustment is directly applied to your photo. In Photoshop, you can use layers to keep every adjustment separate from the image.
This is a huge advantage for any photographer since it's much easier to go back and refine certain adjustments. Especially when you're editing for a client and need to do a re-edit, you can target the exact adjustment faster than in other programs.
In Photoshop, every adjustment or adjustment layer is put onto a new layer. With layers, each change to your photo is added in front of the previous. Just like makeup, the different adjustments combine to create a new look to your image. However, the starting image remains unchanged beneath all of the layers.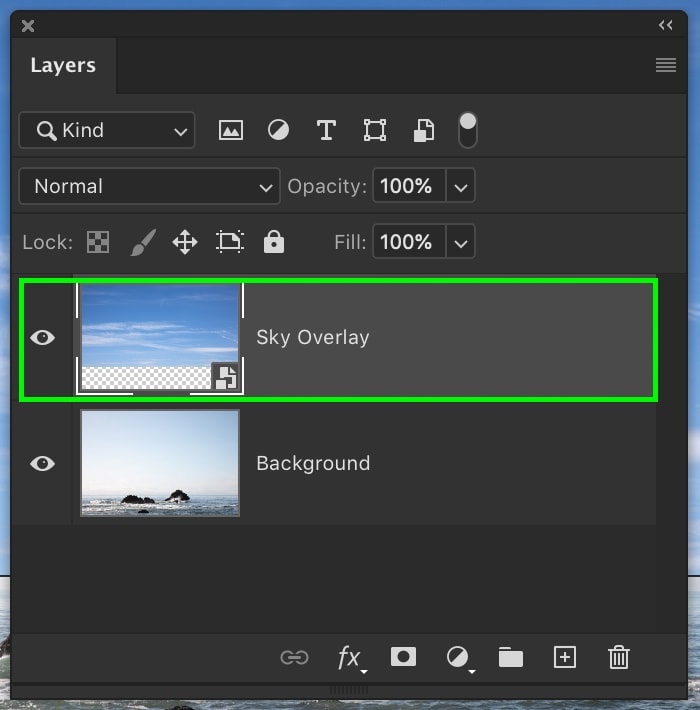 So no matter how complicated your edit has become, you always have the option to go back and start fresh if need be. This is a huge bonus for all photographers and a big reason why they like to use Photoshop.
To learn more about the importance of non-destructive editing and how it works, check out this post.
2. It Uses Layer Masks To Refine Adjustments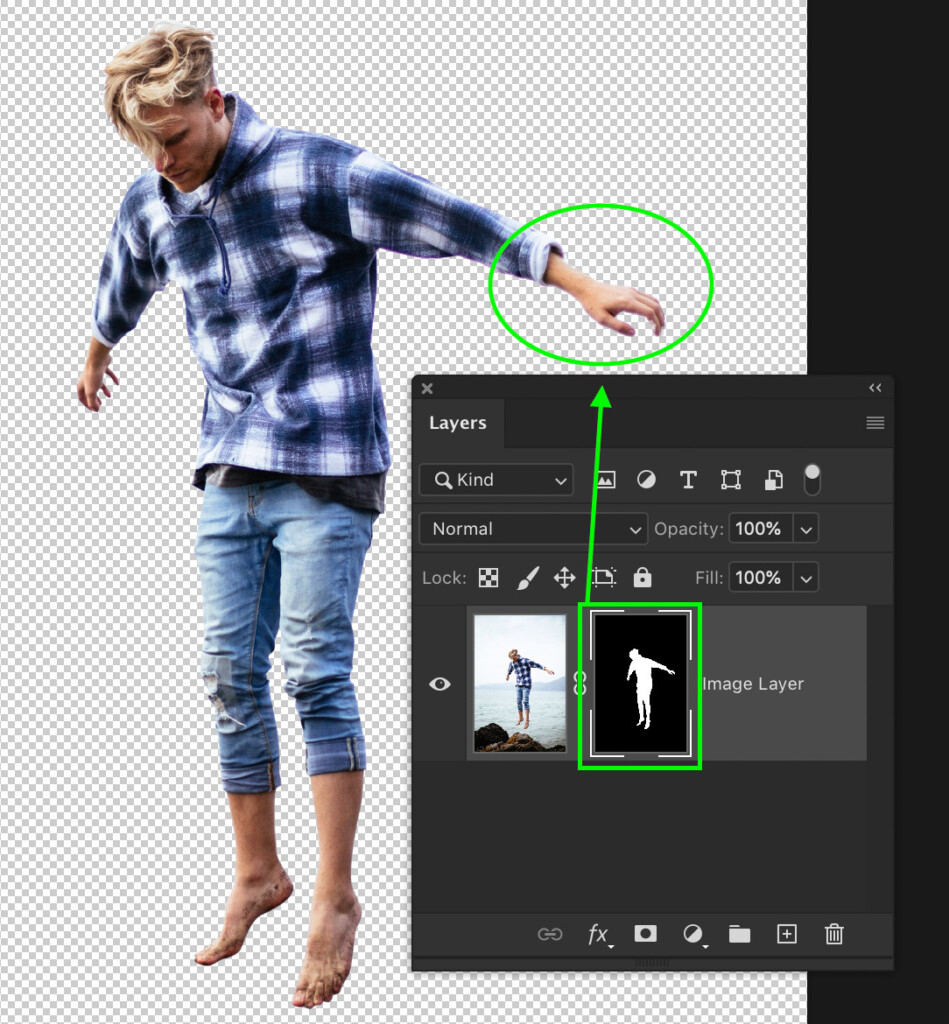 One of the huge advantages of Photoshop is something called layer masks. This is a tool that helps to change where a certain adjustment is visible.
For example, let's say you wanted to brighten the subject in your photo. With a regular exposure adjustment, it would brighten the entire photo. However, with a layer mask, you can make that exposure adjustment only appear over your subject.
This same idea applies across all the different adjustment layers in Photoshop, making it very easy to refine color and exposure in your image.
Although other editing programs do have their own versions of masking, they simply don't compete with the layer masks in Photoshop.
Using black or white on the mask to identify visible or transparent areas, it's easier to understand where an adjustment is taking place. Even if you have a hundred different layers, all with their own layer masks, you could easily identify what each one is affecting.
That same ability isn't as simple in programs such as Lightroom or Luminar. In those programs, it can get confusing where all of your adjustments are targeting after you start adding more and more.
The simplicity of layer masks in Photoshop creates another big draw for photographers to use the program.
3. There Are More Spot Removal Tools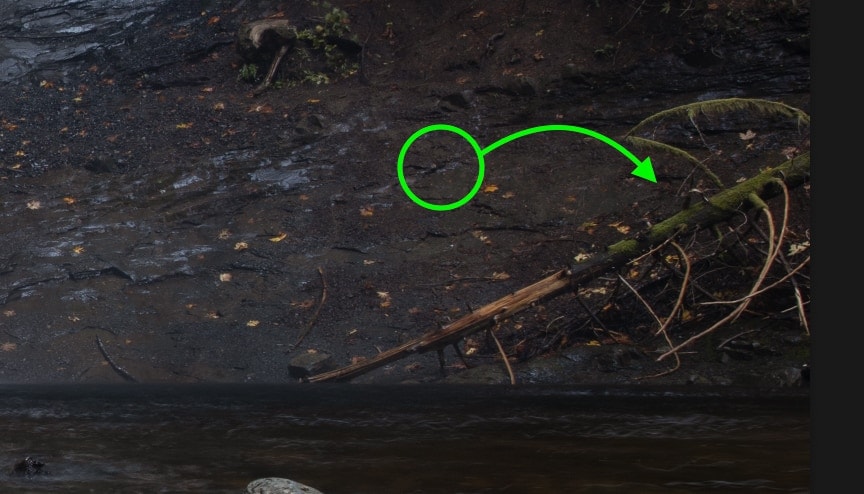 The one tool every photographer needs is a spot removal tool. This type of tool works to remove unwanted distractions from your photo and clean up your image.
In most photo editing programs, there are only a couple of basic spot removal options to choose from.
With Photoshop, there are 5 different spot removal tools, each offering a unique purpose.
Whether you're looking for an automatic spot removal adjustment or want to do it manually, Photoshop has a tool for the job. This program does a far better job at retouching images and blending those new spot removal adjustments into the photo. After only a few minutes, you can easily remove even the most complicated objects from an image.
One powerful aspect of Photoshop's spot removal tool is the content-aware feature. This feature scans your entire photo to find the best possible match to fill a selection area with. That means the program can make accurate spot removal adjustments that look flawless in the final image.
Sometimes better than what you could have done manually.
4. It's Easy To Blend Multiple Photos Together
There are a wide array of photography techniques that require you to merge multiple photos together. For example, you might want to focus stack, blend exposures, or create a creative composite image.
In other editing programs, it's difficult or impossible to blend photos because there aren't any layers.
With Photoshop, you can add multiple photos into the same project, but on different layers. Then you can use layer masks to refine where each photo appears in your final image.
For creative effects, having this ability is second to none and is what separates Photoshop from other programs.
5. There Are Graphic Design Options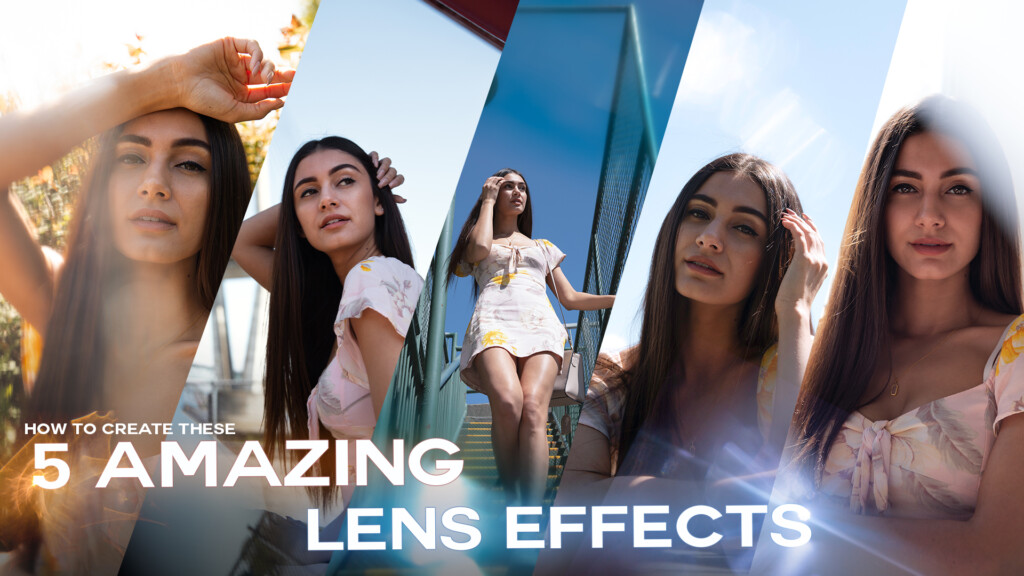 Every photographer will come to a point where they need to do a little more than just edit a photo. Especially if you're running your own business, you need to make video thumbnails, promo images for social media, or even to design a logo!
Although there are options such as Canva for this, a lot of photographers prefer to use a program they already have and know how to use.
And in Photoshop, there are countless tools for creating professional-looking graphic designs.
Whether you want to make a simple text-based thumbnail or get more in-depth with textures, lighting effects, and shapes, it's all possible with Photoshop. It's truly an all-in-one program for any creative looking to work with digital images.
6. It Has Better Photo Editing Tools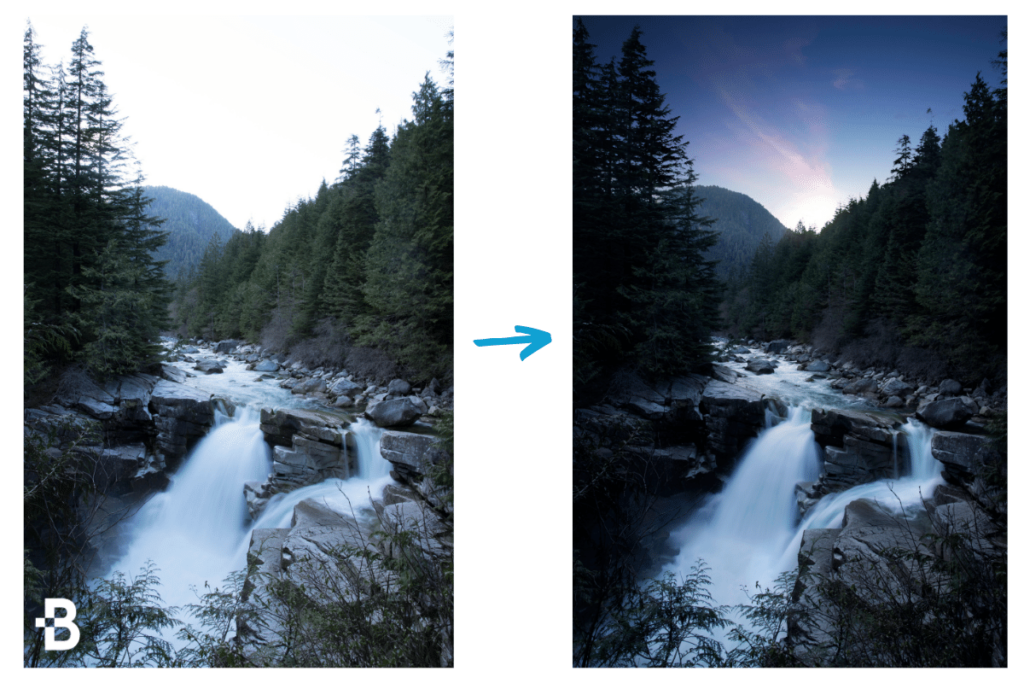 Another reason photographers like to use Photoshop is simply that it has better tools for photo editing. For many, the native tools in the program mixed with layer masks create the perfect way to make precise adjustments that aren't otherwise possible.
Unlike other editing programs, Photoshop has far more options to target color and exposure at the same time. This offers a huge advantage for creating more stylized edits favoring a specific look.
For photographers, that means it's easier to add their own style to an image without too much fussing around.
7. You Can Replace Backgrounds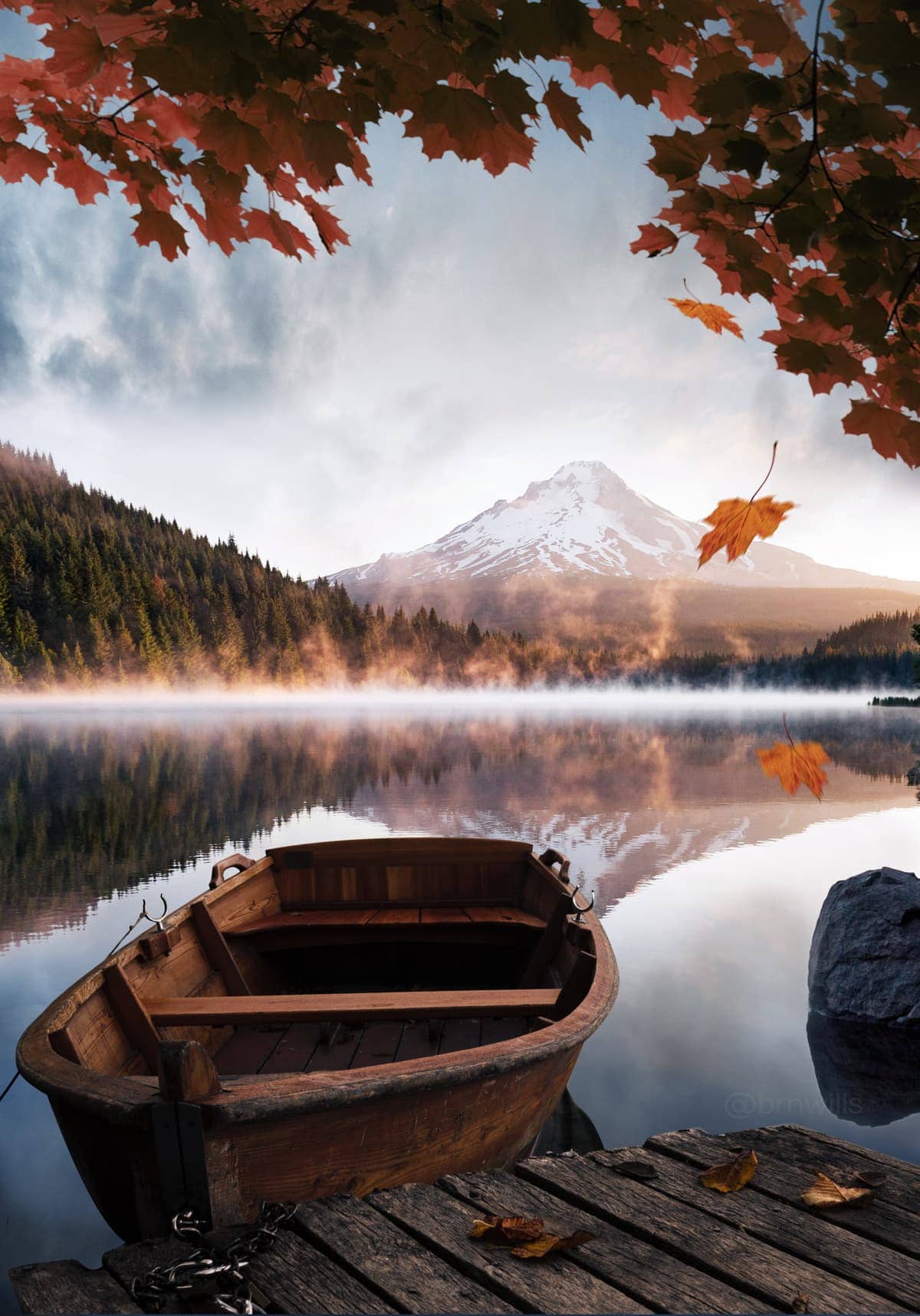 Whether you're shooting in a studio or on location, replacing backgrounds is a common trick used by many photographers. It might be something as subtle as extending a background to placing the subject in a whole new environment.
Photoshop uses a wide array of selection tools that allow you to easily cut out images or remove backgrounds. It's pretty incredible how powerful some of these tools can be when selecting edges in your photo.
With other editing programs, it's not possible to do these kinds of adjustments. Without layers and selection tools, the option to replace a background is off the table.
For certain types of photography, this feature is a big reason why Photoshop is a must-use tool. However, there are valid uses for these different selection tools across all types of photography as well.
Ultimately, these types of tools give photographers more creative control.
8. It Allows For More Creative Edits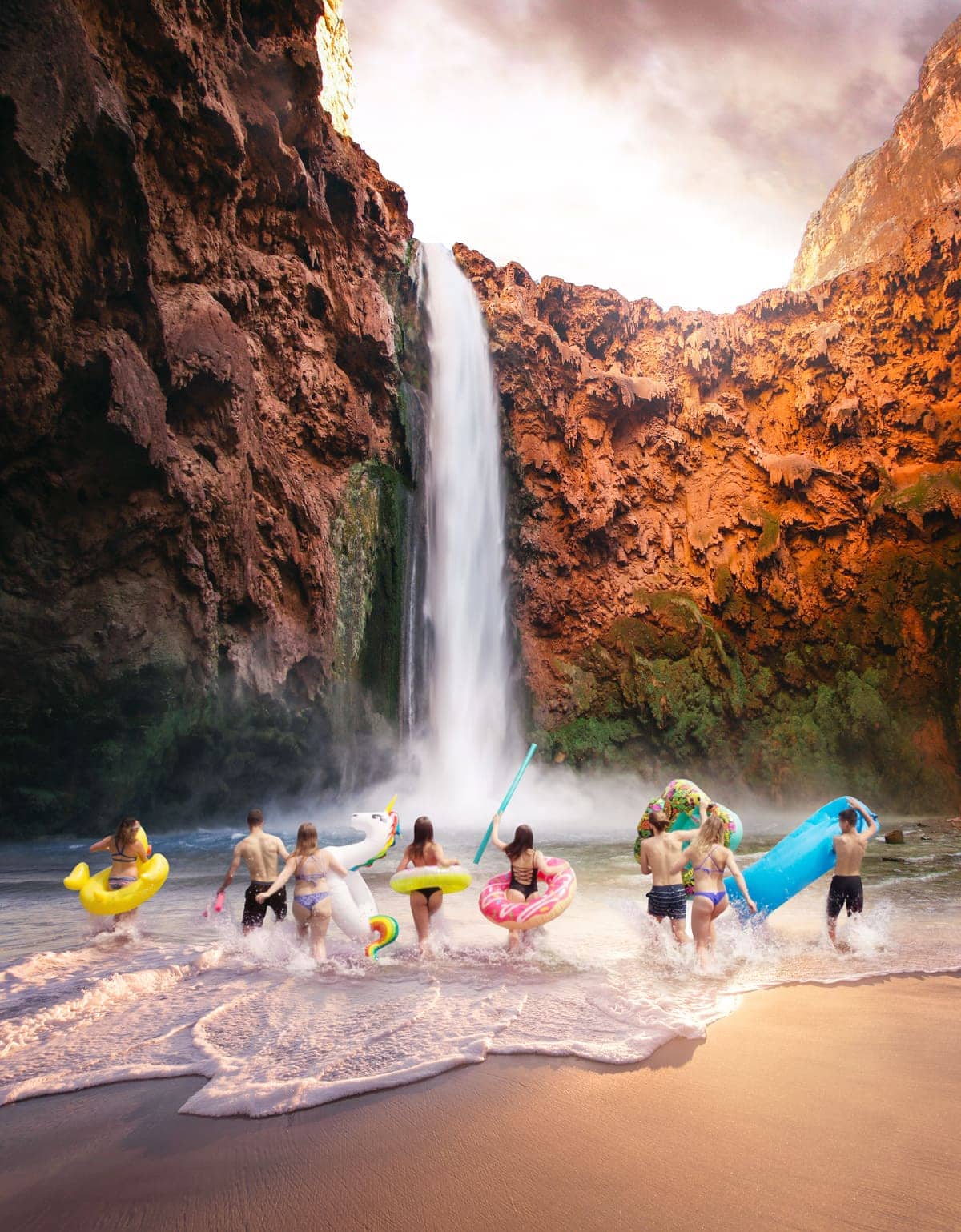 Not all photographers want to just edit the colors of their photos. In some cases, it's fun to try creating a composite image or trying other creative effects like a double exposure.
These types of photo edits aren't just fun but are a great way to stand out from the crowd, especially since everyone will be left wondering how you did it!
With so many selection tools, exposure adjustments, and color adjustments, it's easy to combine photos and make them blend together. There are hardly any limitations in your photo editing with Photoshop, and that's why so many photographers love using it.
What Other Editing Programs Do Photographers Use?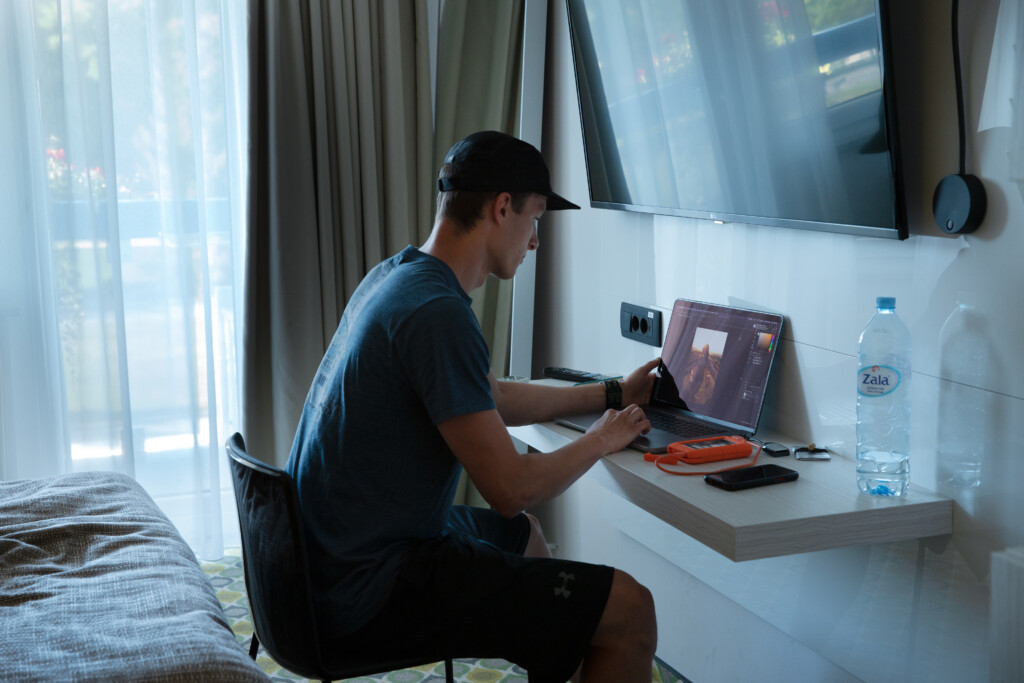 By itself, Photoshop is far from the perfect photo editing program. Although it provides an amazing way to make precise adjustments in your photos, it's bad at organizing images or working in bulk. That's why Photoshop is often used in conjunction with other editing programs such as Lightroom or Luminar.
The most common pairing is to use Photoshop and Lightroom together. In Lightroom, you can easily sort through photos and add some basic adjustments to your photos. If you need something more, you can move your image into Photoshop and continue your editing there.
This makes your workflow completely seamless while getting the best of both worlds in each program.
Since the Adobe programs are part of a subscription-based price model, most people will have access to both programs under the same plan. Together, you're armed with one of the most capable photo editing suites out there.
To see all my favorite photo editing software, check out this post.
So now you have a clear idea of why photographers use Photoshop in their work. This program offers countless advantages that simply aren't available in other editing programs. With more advanced adjustments, non-destructive editing, layer masks, and better tool options, it's a no-brainer to use the program.
If you're looking to see all these features in action, make sure to check out this 10-Step Guide To Photo Editing In Photoshop!
Happy Editing,
– Brendan 🙂