The Best Headshot Backgrounds For Business Professionals
As a business professional, a headshot represents you. It not only shows off what you look like but the type of style and attitude you bring to your work. Before getting photographed, many clients' common question is, "what's the best headshot background to use?". Although there's no definitive answer, the right headshot background depends on the type of feel you're looking for.
Why Are Headshot Backgrounds Important?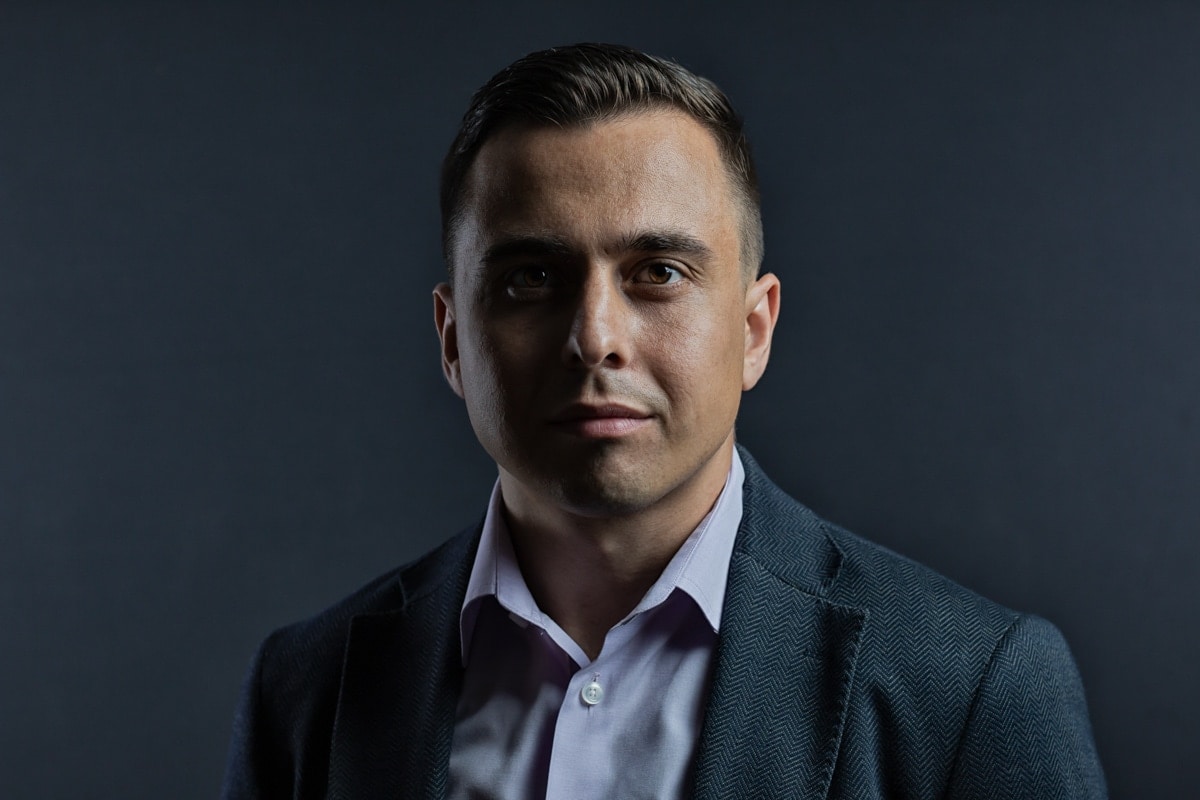 Even though you might be more concerned about how you look, your headshot background is equally as important.
A great headshot background shouldn't be too distracting, but still draw the viewers attention towards you. In some cases, the background of your photo can perfectly capture the style and personality of your business.
For example, if you owned a cupcake shop, having a bright and colorful mural in the background would work great.
The bright colors of the mural represent the same fun and bubbly personality of your company.
If you were a mechanic, having a well lit and organized tool bench in the background could speak to your professionalism.
You aren't just some dingy mechanic; you care about your work and your customers!
Try to think of your headshot as more than a picture of yourself.
Look at it as a way to showcase your personality and the uniqueness of your work. The background you use helps to build your persona.
And that's why it's so important!
How To Choose The Right Background For A Headshot
When you really narrow it down, there are two types of backgrounds for a headshot.
A studio background and a natural background.
What Are Studio Backgrounds For?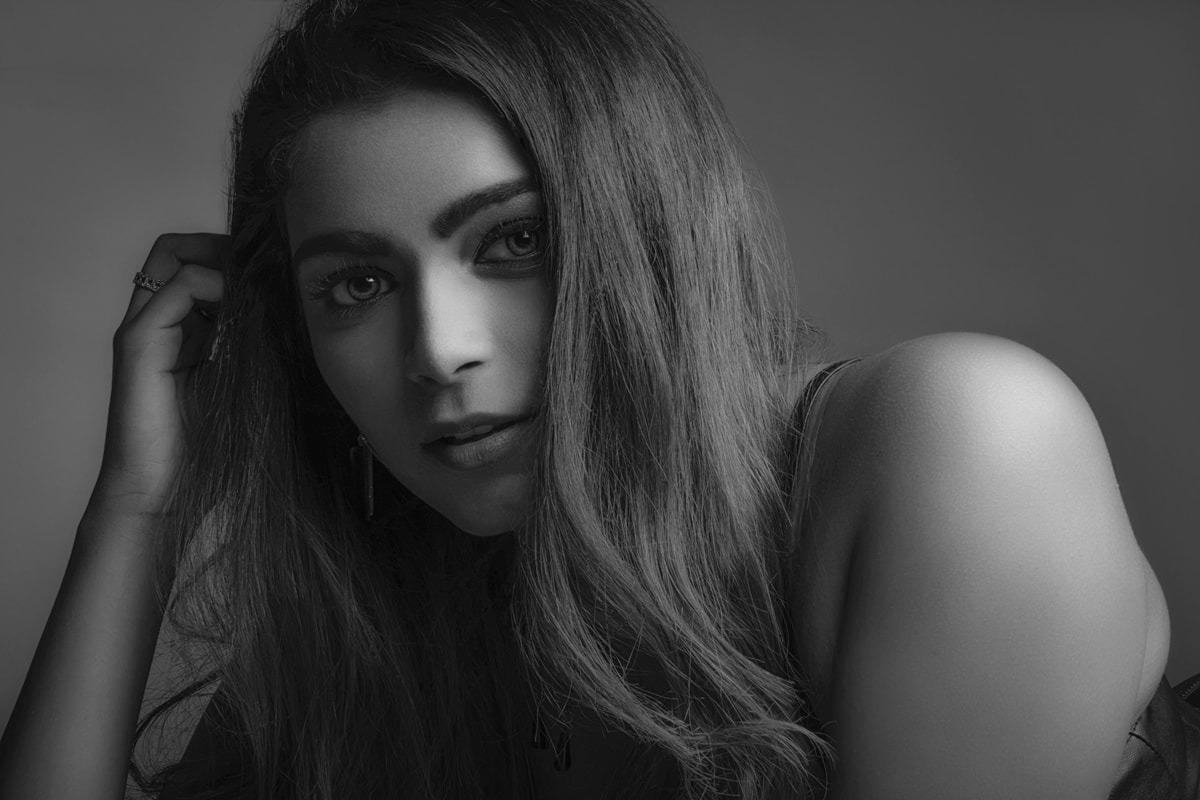 Studio backgrounds are the most typical headshot background you'll see. These backgrounds are usually white, grey, or black.
Headshots with solid colored backgrounds are perfect for your most professional aspects of work and online presence.
For example, studio backgrounds work great for linked in, business cards, or advertisements.
Since the background is simple, it draws more attention to what you look like and your message on the advertisement.
What Are Natural Backgrounds For?
Natural headshot backgrounds are anything shot in the real world. There can still be lighting done for the photo, but the background has a little more to it.
It could be against a glass wall, on a trail, or outside a unique building.
Whatever it is, a natural background is a great way to add something more unique to your headshot.
Unlike studio headshots, natural backgrounds all look different. That means your photo is guaranteed to look different than some elses'.
If you're in a creative line of work or want to express your business personality, this is the perfect opportunity.
Natural backgrounds are best used for your website and social media accounts where your persona shines the most.
The 10 Best Headshot Backgrounds
Now that you know which background type you want let's go over some ideas for your headshot background.
– Studio Headshot Backgrounds
1. Solid White
The most basic and simple of headshot backgrounds are solid white. If you want a clean looking headshot with no distractions, this is a great option to use.
An awesome white studio background is the Neewer 10X20 Muslin Backdrop. If you're a photographer or looking to take a headshot yourself, this background will create an at-home studio in no time!
2. Grey
If you want something a little more unique, opting for a grey headshot background is a perfect idea. With a grey background, you can make your photo feel more inviting and less intense than a white background.
Particularly for headshots, this 10X12 Grey Studio Backdrop is an affordable option for your at-home studio.
3. Solid Black
For a more cinematic and moody look, a solid black headshot background will do just the trick. With this background, you can get creative with your lighting to create a more captivating headshot.
For your at-home studio, the Emart 10X12 Studio Backdrop is the perfect option for this type of headshot!
4. Solid Color
Maybe you don't like the shades of whites and black for your headshot background; I totally get it. So why not add a splash of color?
This 5X7 Colored Studio Backdrop comes in 12 different for you to choose from. Now you can add a bit more pizzazz to your headshot photos!
5. Textured
For the last of the studio headshot backgrounds, you can try a textured look. Rather than having a solid color, a textured background can add a little bit more to your image.
Textured studio backgrounds come in many colors, but this 5X7 Textured Backdrop is a great one to start with!
– Natural Headshot Backgrounds
6. Woodlands
Heading out into the forest is a fantastic place for headshot backgrounds. Not only does the forest have a ton of unique colors, but there can be some really nice light as well.
Especially if you work outside a lot, a nature headshot background could work perfectly to showcase what you're all about.
Besides that, in the fall, you'll find immaculate golden colors you can't get anywhere else!
7. The City
There are so many unique features in a city, making it the perfect place for a headshot background. Whether it's on a sidewalk, in front of a unique building, or by an expansive view, it all looks great!
Especially when you work and live in the area, including the city in your headshot background is an easy way to show your roots. It's easy to see your place of work with a city background, where you live, and the city you love.
All of these are great personality and business traits that can shine through in your headshot.
8. Corridors Or Entryways
Particularly on university campuses, there are tons of unique outdoor corridors and entryways with unique architecture. Even though the background will be blurred, these archways' subtle shapes look fantastic in a headshot background.
Take an afternoon to explore any cool buildings in your area. You'll be amazed at how many cool places there are to take your headshot!
9. Your Place Of Work
Like I mentioned before, your headshot should showcase who you are and what you do. There's no easier way to do that than by including your place of work as your headshot background!
If you're an artist, taking a headshot in your studio would perfectly capture who you are and what you do.
If you're a teacher, taking a photo in your classroom would help people immediately identify your line of work.
Using your workplace as a headshot background can be fun and will easily show what you're all about.
10. Murals
In most places, there are murals all around town. Even if you don't want to include the whole mural, the unique lines and colors will work great for a headshot background.
Try to find one with colors that represent what you're all about. If you're super bubbly and out there, look for something more vibrant and colorful.
If you're more straight-edged, look for a mural with more uniform shapes and muted colors.
Especially for a website, murals are a great idea if you aren't sure what to use for your headshot background.
Conclusion
There are so many different things you can use as a headshot background. The main decision you need to make is whether you want a studio background or natural background. Both are totally viable options, but create very different feelings to your headshot.
If you have the time, I would suggest getting a studio version and a natural version for your headshot. That way, you have more options depending on the context you're using your headshot in.
Ultimately, choose a headshot background that feels the most natural to you. Something that you think looks great while still suiting your profession.
Want more articles like this? Subscribe to my weekly newsletter for more photography, and photo editing tips delivered straight to your inbox!
– Brendan 🙂