You only have one chance to make a good impression. Not to put too much pressure on you or anything.
Besides building a website to increase reach and improve your services, word-of-mouth marketing is and will always be a very efficient way to get people interested in your business.
Thus, networking is key. To network, the most important part is to be interested in the lives of others. Once that is achieved, you can easily establish new contacts. Photographers don't just get randomly hired, and photography isn't a line of work where you can easily just go apply to a job board online. You have to have a strategy to be able to break into this industry. 
The good news is that you don't have to go at it alone, as there are several business organizations and social groups that will allow you to learn, network, and make valuable connections.  These organizations are invaluable to help you build your network and start building relationships.
The trouble is, no matter how many contacts you have access to, it doesn't matter if you don't know what to say. Introductions are one of the most important parts of business and it's just the same in photography.
Luckily with the six tips outlined in this post, you'll know exactly how to introduce yourself as a photographer, and increase your chances of landing new clients!
6 Tips For Introducing Yourself As A Photographer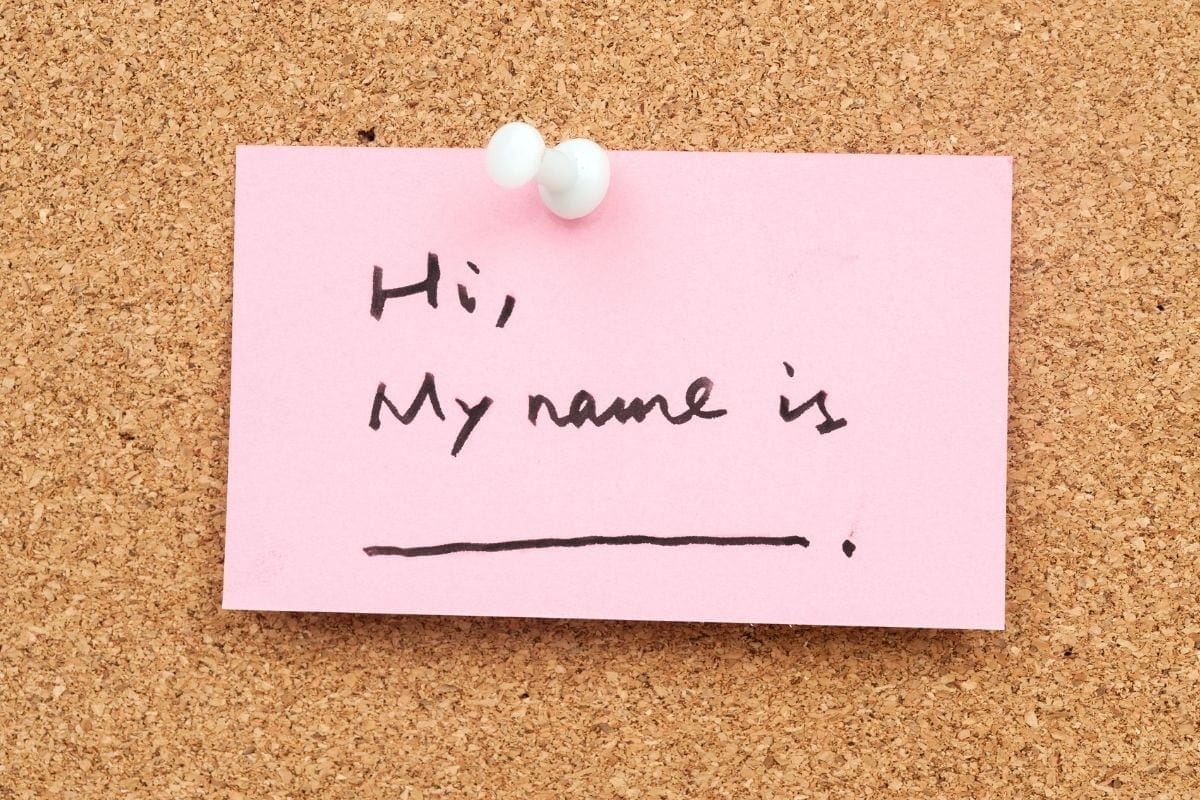 1. Remember To Share The "Who, What, and Where" Of Your Work
With introductions, you always need to remember to share the very basics, and quickly! Make sure to establish who you are, what you do, and where you're based at the start of your introduction. You'll learn more about how to do this later on when we discuss elevator pitches.
The more people who know your name and brand, the better. After all, putting your name out there is the very first step in establishing your brand. 
Presenting your niche is also very important. More specifically, what kind of services do you offer: product/brand photography, wedding photography, portrait photography, fine art photography, real estate photography, just to name a few. The name of your actual business can reflect your niche as well.
Don't forget to mention the location of your business. This goes beyond saying where you live. Mention whether your photography services are local or if you are available for worldwide collaborations.
2. Define Your Style And Experience In Photography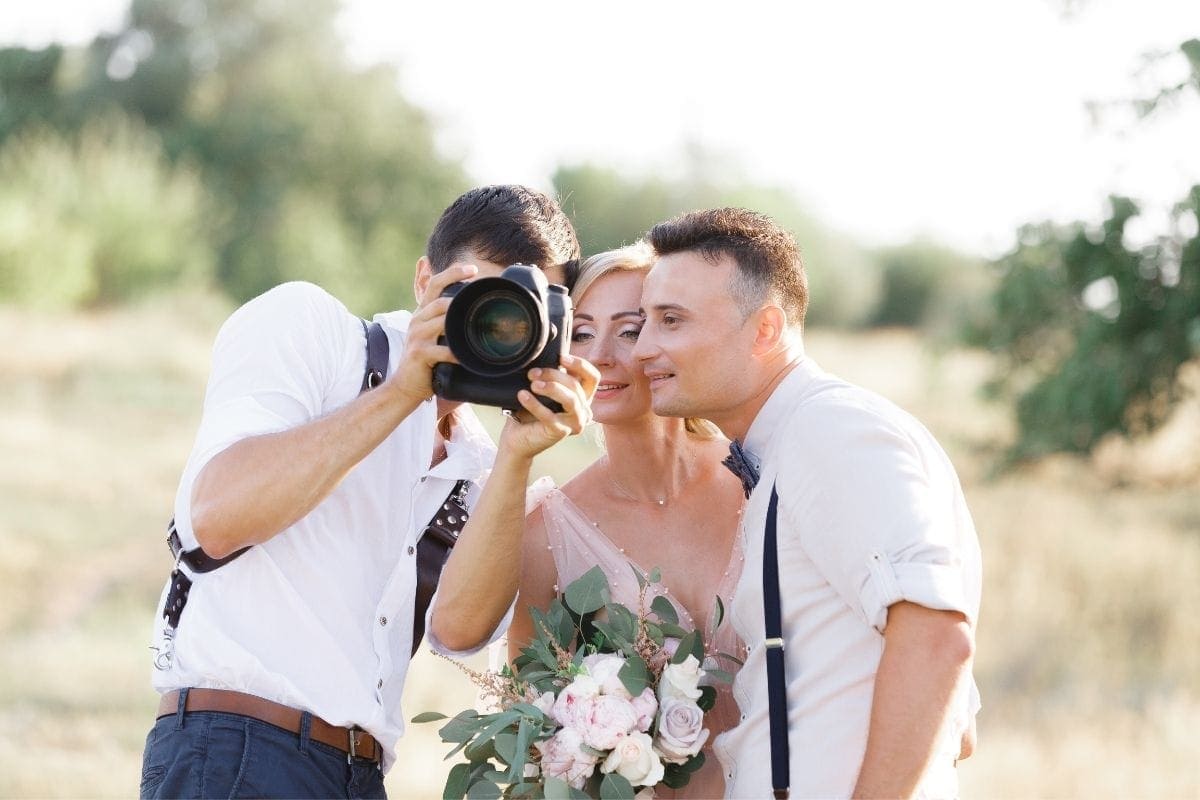 As every professional will tell you, you have to develop a personal style that sets you apart from everyone else. That takes time. Your style is defined by the pictures that you want people to be able to identify you by. A tailored approach is what differentiates you from your competitors. This is an important point to mention when introducing yourself as a photographer.
Your style can be moody, artistic, minimalistic, vibrant; it doesn't matter. This style should showcase the direction you decide to take visually in your niche and branding. Whether you shoot film or digital, events, brands or magazines, or are a photojournalist or a nature photographer; Just make sure that whatever you do, it undoubtedly shows in your actual work.
The important part is to be consistent and let your style shine throughout your portfolio. For example, don't call yourself a portrait photographer if you haven't done that before. You want your niche should go hand in hand with your brand. For example, as a wedding photographer, if someone thinks of a wedding, you want to be the first person who comes to mind.
As you may very well know, defining a style only comes with experience. Whether that experience comes from shooting independently or working for various clients or brands. Tell the other party how long you have been in the industry and talk about your milestones.
It's important to talk the talk, as well as walk the walk. Try to get as much as you can in a conversation. Tell people what you have been doing so far, highlight the work you're most proud of, and drop as much info as you can. It doesn't matter if you're not a big name; Use the conversation to show people your passion.
Make sure that your pictures tell a story. Keep in mind that a photographer that can create a compelling visual story will always be ahead of a photographer that only photographs a bench in a well-lit park.
Whatever your style is, make sure any potential client has a solid idea of what they can expect after seeing your portfolio.
3. Describe Some Of Your Notable Recent Projects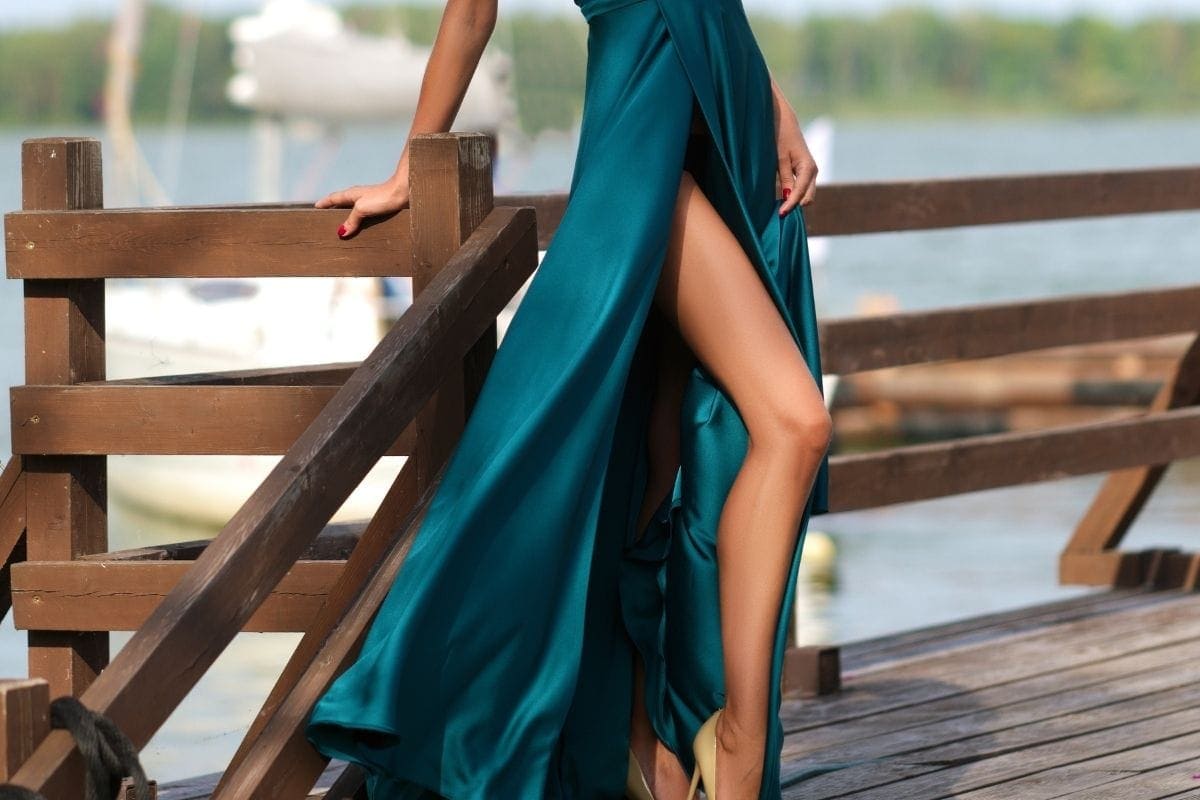 Let people know what you've been doing – personal projects, the clients you've worked for, the exposure you had. Don't leave any stone unturned, but also make sure you're showcasing your best work. Selling yourself short is the biggest mistake you can make. Don't be shy when talking about your experience: every experience and every client matters.
Mention notable projects that you've worked on in the last year: advertising projects, events, collaborations with other artists – anything that might spark some interest.
Show your work by referring to conventions, publications, expositions, classes, awards, and so on. These social spaces should be an extension of your work and brand. They matter tremendously.
If you're a beginner, you can showcase what you have done so far and focus on speaking with passion. Don't put yourself down if you feel like you haven't gotten enough recognition. Sometimes all it takes is for one person to see your talent.
4. Mention Some Recent Clients And What You Did For Them
Mention your current clients, as well as clients that you've worked for in the past.
Discuss the challenges that you've faced while working for a certain company or client. Describe what you've learned from those experiences, the strengths you bring to your role, and the actual work you did for the client. Talk about your personal experience at work and how it made you become a better photographer.
Discussing the past clients, you've worked with ultimately gives you credibility. By sharing the interesting things you've done for someone else, it can peak the interest of a prospective client. Good working relationships are essential to any respectable business and show that you care about people. Because, in the end, it's still about them.
5. Ask The Other Person About Their Business And Decide How You Fit In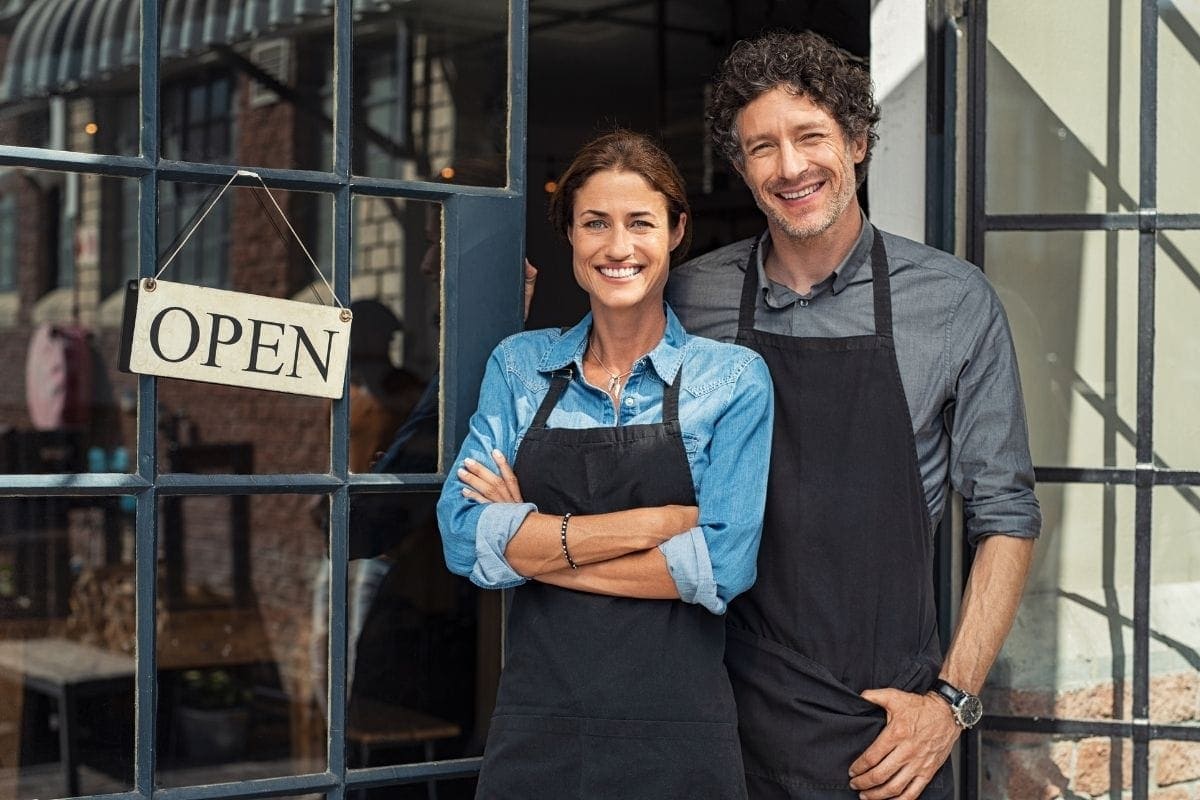 Offer your services to people that might need them. You will meet a lot of people that are not particularly interested in your photography. But if you never show them what you do, you'll never know who might be interested. Your prospect is usually not in the best position to tell what you can provide. They'll be limited in what they can tell you. This is where you come in and show others what you can bring to the table.
Ask questions. They offer you the chance to showcase some of your knowledge and expertise. Apart from that, showing a genuine interest in the other person helps you find out more about their own business. This, in turn, will establish how you can best represent them.
When talking to other freelancers, show interest in their work and present ways to help them be more successful. For example, you can help promote a writer by shooting for their book cover, or you can help a real-estate agent by taking real-estate images to help sell their homes (see a how-to guide on that here).
When looking for solutions, target the service that people are looking for. If you're in the wedding industry, don't talk about locations or catering. Talk about wedding photography as a solution to an event that would otherwise end up being undocumented. You ultimately need to identify where your work fits in with the other person.
With that said, don't be too pushy. Show the other person what you can offer them, but let them run the show ultimately. Remember, you have to show people that you are eager to give them a service that might make their business bloom. Then just sit back and let things develop on their own (with some follow-ups, of course!).
Be well-paced and listen carefully. What is the client looking for? How can you help them increase revenue? You need to have an informed understanding of their business, BUT you don't need to answer every aspect of the other person's business. You want to learn about what they are interested in and use this information to establish an offer.
6. Exchange Business Cards Before Ending The Conversation
Wrap it all up by giving your potential client your business card. This encourages people to take the next step.
Pitching yourself should always end in giving some contact information to a potential client or someone in the industry. Always, have a business card at hand. I can't stress this enough. All that talk is nothing if you can't back it up with a physical representation of your work and value. People are bombarded by an overload of information every day, so you must catch their attention in more ways than one.
Your business card should include your name, website (or a platform that includes some photographs from your portfolio), and a contact number/address. Having it available at all times shows that you are serious about what you do. Not to mention that it looks more professional.
The Importance Of An Elevator Pitch As A Photographer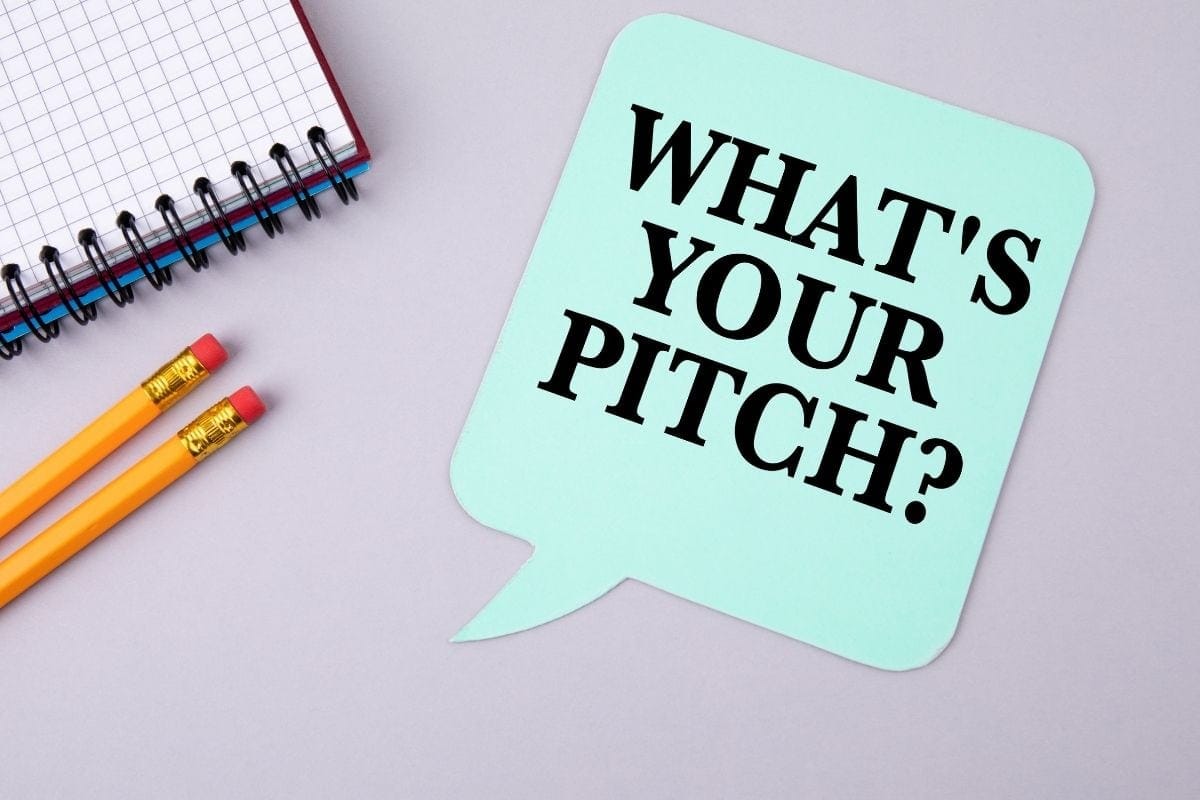 An elevator pitch is essentially a straightforward, short sales pitch and introduction of yourself as a photographer. I truly think it's as essential for your photography toolkit as your camera equipment. It should be around 20-40 seconds while keeping things brief, concise, and easy to understand.
An elevator pitch should address you and your work, things you have done, and how it's relative to a client's industry. If you're telling a restaurant owner about how good you are at wildlife photography, they won't see how that's valuable to their business. However, mentioning your experience in food or real-estate photography would be more enticing.
When you're in a room full of people, and someone asks about your work, you don't want to spurt out some ambiguous nonsense.  Once an opportunity is gone, you can't get it back. It's gone forever in the vast, dark void of lost opportunities. With a prepared elevator pitch, you're always ready to sound professional when introducing yourself as a photographer.
Whether you're at a networking event, a random meeting (or in an actual elevator), make your pitch sound human. After all, behind every business, there is a human being that has desires, dreams, and bills to pay. Establish an emotional connection with the person in front of you. Don't just talk about numbers and big names. Talk about your passion and the services you offer in an honest and friendly manner. Show your willingness to help the other person, not just "make good business."
Always provide a solution to a real problem. You have to give something of value to a potential client, something they've been looking for. You can emphasize how your services can increase sales, engage customers or give somebody a lifelong memory. You can talk about sales when mentioning brand photography, and you can talk about timelessness when pitching a wedding or family photography service. 
Don't be vague. Saying that you are an artist that likes to be artistic just won't cut it. Offer an immediate result. Your pitch should establish credibility from the get-go. Get specific while also encouraging the other person to want to know more.
Elevator Pitch Examples For Photographers
To help give you an idea, let's go over two elevator pitch examples for photographers. The first is directed for cold introductions, meaning the person has no idea who you are and little attention span. The second is directed for warm introductions, meaning the person already knows who you are, what you do, and are interested in hiring someone in your niche.
Example Of Pitching A "Cold" Client:
My name Brendan Williams and I'm an outdoor lifestyle and travel photographer from Vancouver, BC. Over the last few years, my work has taken me across the globe, working with brands to photograph ad campaigns in the adventure travel space. Alongside my work as a photographer, I also run a website called bwillcreative.com, where I help others improve their photography & photo editing skills with weekly how-to articles and videos. I would love to discuss some ideas I had around ________________ (insert clients need) and share the successes past clients have had after working together.
Example Of Pitching To A "Warm" Client:
After shooting hundreds of weddings throughout my career, I know how big a deal hiring the right photographer can be. It's stressful, time-consuming, and you don't always know what to expect. My goal is to make that process smoother for my clients so you can focus on your special day while getting better photos than you ever imagined. I'm currently available for bookings and would be happy to discuss more details about what it would look like working together!
Do Introductions Really Matter As A Photographer?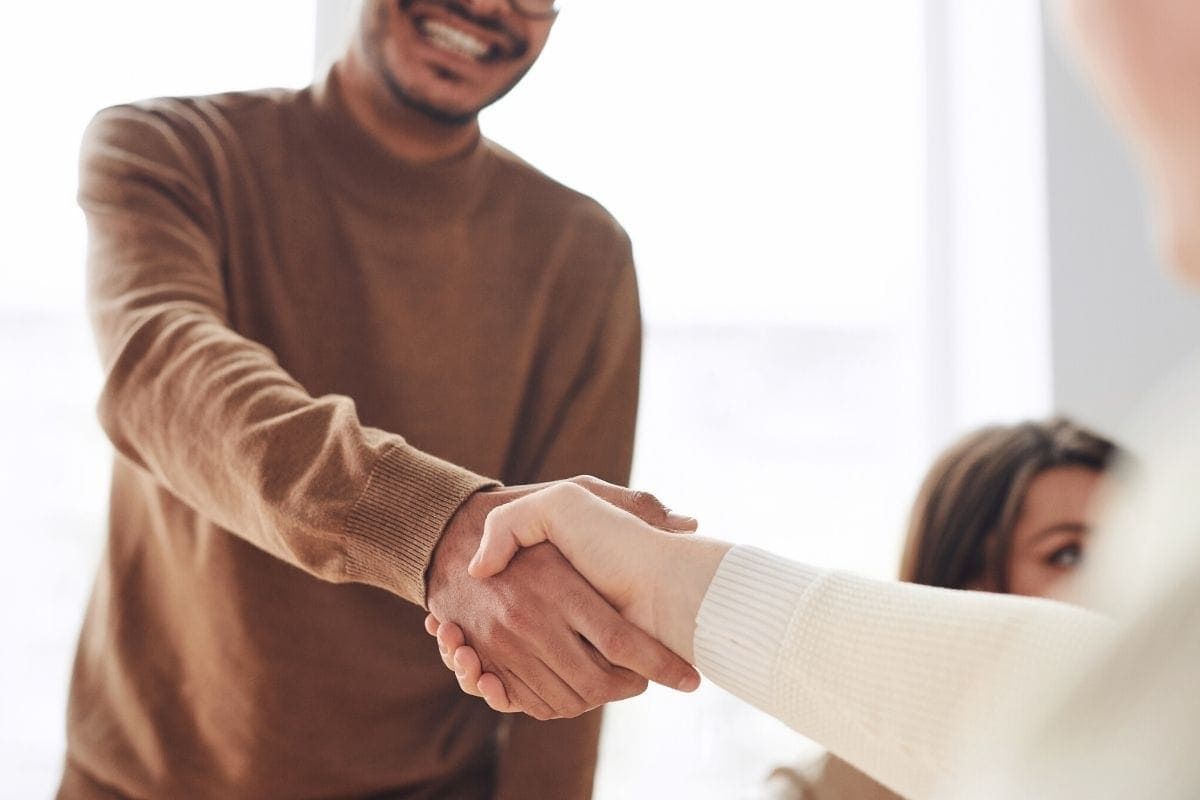 There's no doubt that introductions matter a great deal whether you're talking to techies in the industry, entrepreneurs, or just your regular Joe. You never know who might take an interest in your work. The best part about face-to-face introductions is that you get to choose how you present yourself.
You can introduce yourself more formally, or you can do it through other means. For example, in a casual setting, you could ask someone if you could photograph them. This can spark up a conversation about what you do. Subsequently, you can take advantage of the situation and share more details about yourself. This approach also gives you the advantage of showing off your work immediately.
In-person introductions allow you to mention your services and provide potential clients with more than just your portfolio.
Of course, you can't always predict how others will react to an unknown photographer, so your confidence should be high! If it isn't, fake it till you make it. It will pay off in the end! After all, a good introduction is the road to a good working relationship.