How To Make Money As A Photo Editor
The appeal of setting your own hours, working from home, and having your own business sounds pretty darn appealing. If you already love editing pictures in your free time, you're now left wondering how you can make money from your skills. If you've browsed around social media, you'll find a heap of individuals and companies who offer photo editing services, and guess what, some are making a killing doing it. If you want your piece of the pie, there's no reason why you can't get it. If you already have the experience and skills, then the tips in this post will help you start to monetize your photo editing services.
Photo editors can make money in a variety of ways. Many professional photographers will hire a photo editor to organize, edit, and export all their photos from a shoot. This not only saves them a ton of time but lessens their workload, making you a valuable asset. As an editor, you'll make money from retouching images, color grading, removing objects, and cutting out backgrounds to make life easier for your clients.
If all that sounds up your alley, then let's get into the first step of the process: learning how to monetize your skills. With the 8 tips in this post, you'll learn a variety of actionable ways to make money editing photos.
Although some are more time committing than others, this, like any business venture, takes time to grow. However, over time, you'll build a vast network of loyal clients who constantly bring you new work.
8 Ways To Make Money Through Photo Editing
I've listed these options from fastest to slowest in terms of how quickly you'll see the dollar bills line your bank account. Depending on how committed you are to making money editing pictures, some of these methods prove to be more lucrative than others. Let's jump in!
1. Post Your Services On Fiverr
Assuming you're starting from square one, Fiverr is a great place to start. In a nutshell, Fiverr bridges the gap between client and artist by putting everything in one place. Rather than having to search high and low for a competent editor, individuals and companies can use Fiverr to find hundreds of great photo editors to work with.
What that means for you is an easy way to get instant access to work. On Fiverr, you'll find tons of job postings requiring your editing services. You can go through and bid on the ones you're most interested in to start making a few extra bucks.
As it tends to go in the world of photo editing, it's a numbers game. If you want to make big money editing pictures, you'll have to bid on a lot of different jobs on Fiverr. Although each one may not pay a lot, it quickly adds up over time.
To be successful on Fiverr, make sure to have a solid portfolio and well-written gig description. At the end of the day, it's all about the customer. You want to make it immediately clear that you're a skilled professional and you can do anything they need.
After getting your first few jobs, make sure to get ratings and reviews from all of your clients. These become crucial to help build your reputation and trust with prospective clients in the future. With a long list of great reviews and satisfied customers, you're guaranteed to start getting more and more work as a photo editor.
You can sign up for Fiverr and post your services here.
2. Write Tutorials For Websites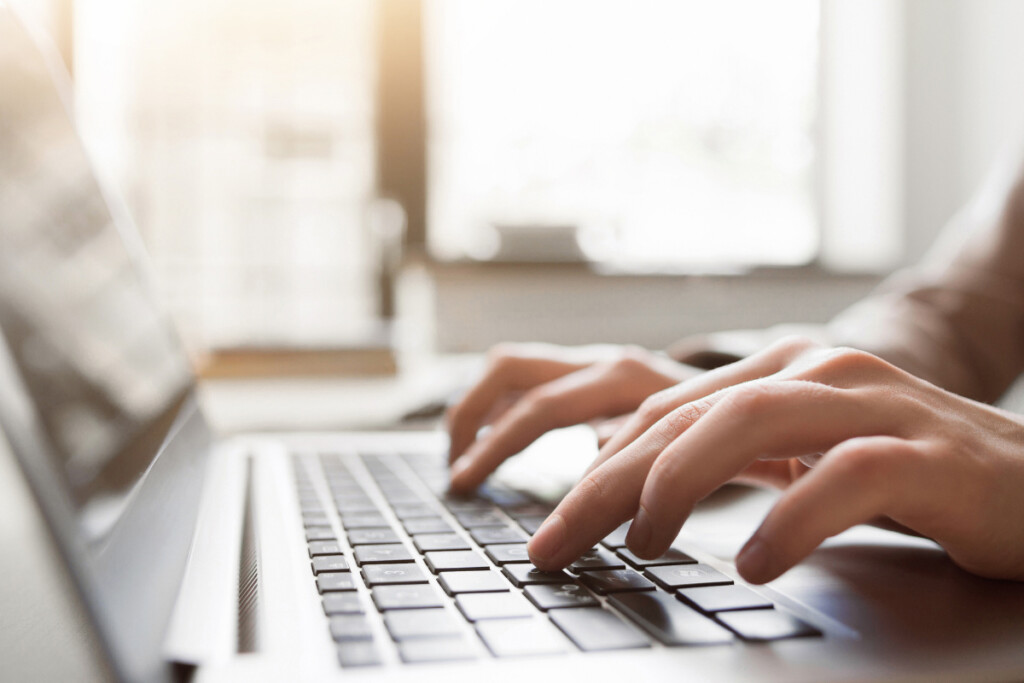 As you've already seen, there are thousands of tutorials covering every topic of photo editing. From youtube to websites, there's an overwhelming amount of content. So who exactly created all those written articles about how to do x,y, and z in Lightroom?
The truth is, a lot of tutorial websites hire out experienced photo editors to write detailed tutorials for their website. When taking on writing gigs like this, you'll end up getting paid per word you write rather than per article. In most cases, you can expect anywhere from $0.02 to $0.08 per word. This might not sound like much but adds up quickly as you start to write 1000-4000 word articles about a certain topic.
Just think, $0.08 a word at 4000 words is $320. Especially if you're well versed in a particular editing program, you could finish the whole thing in just a day or two.
That's some pretty good money just for sharing your knowledge with the internet!
If you enjoy writing and like to teach others, then this is a perfect way to make money as a photo editor. You can find job postings for tutorial writers on sites like UpWork or Freelancer. In some cases, larger websites will have a dedicated writers page where you can apply to begin creating content on their website.
Just try searching "(example website) writing" and their writer hiring page will usually appear if they have one.
3. Reach Out To Photographers Who May Want To Lighten Their Workloads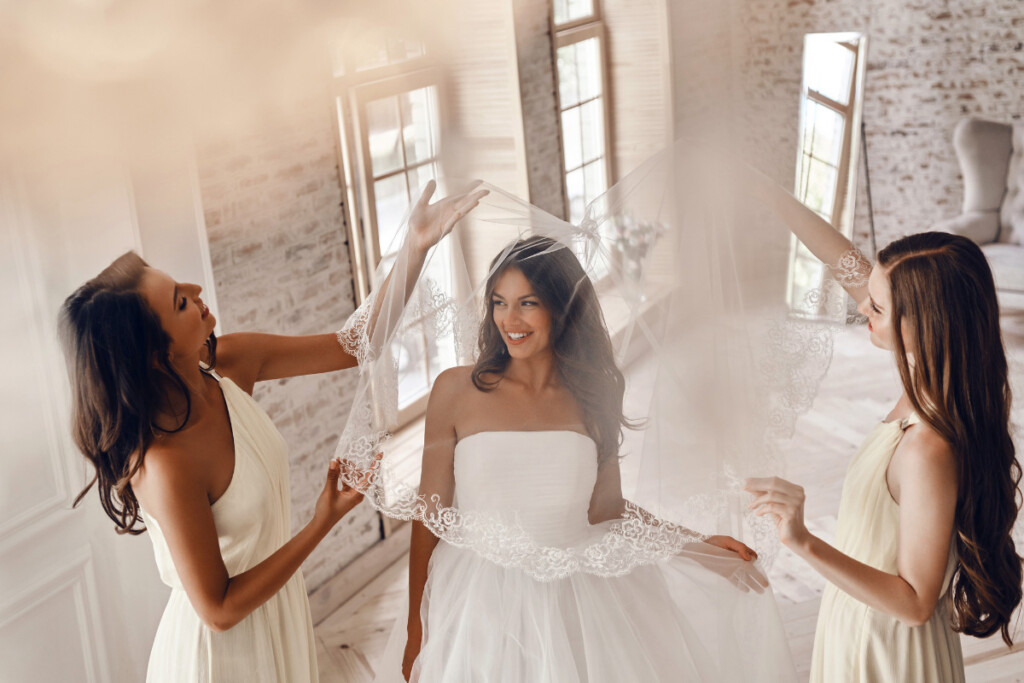 As a photo editor, your best bet of making a regular income is by teaming up with different photographers. Try reaching out to photographers you know, or have mutual connections with so it's a less awkward first encounter. Mentioning your services and rates for photo editing, and how you can help make life easier for them.
With that said, don't reach out to just anyone who takes pictures. Only reach out to photographers who you know shoot in bulk and are dealing with thousands of photos from each job. People who shoot weddings, events, sports, or headshots are your perfect candidates. By taking the editing workload off of them, the rate you charge is a small price to pay for any busy photographer to win back some free time.
You can reach out to photographers in a number of ways. Since you want to talk to people you already are familiar with (or are familiar with you), start with social media. Look on Instagram or Facebook and see what people are up to. If someone is running a photography business, they're often pretty easy to spot. Check out their websites to see what types of photos they take and how your photo editing services might fit into the mix.
From there, shoot them an email with links to your portfolio and past experience. Just like Fiverr, you need to convince them why you're the perfect person to work with. As you start to build trust with one or two photographers, word of mouth travels fast, and soon enough, you'll have more and more photographers knocking on your door. With an established set of clients, you can start to make a good amount of money editing photos.
4. Create A Youtube Channel To Share Your Skills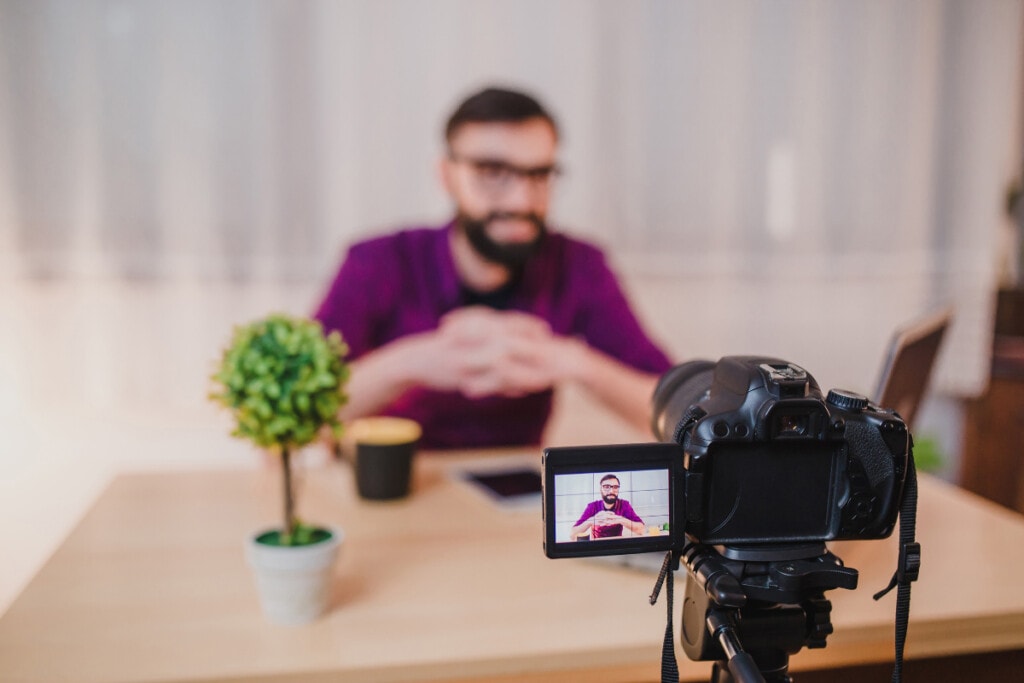 If you're not interested in working for someone else, creating a youtube channel can be a profitable idea. Just remember, this will take some time to get going. After some dedication, your ad revenue and subscriber count will quickly snowball.
On youtube, you need to have a minimum of 1000 subscribers and 4000 hours of total watch time accumulated over the past year. Once you check those boxes, you're able to start earning income from the ads on your video.
There are a lot of beginners out there who are desperate to learn the exact skills you already have. Even if you aren't the best in the world, you still have knowledge that someone else will appreciate. By sharing these tips in well-made youtube videos, you'll slowly start to build a decent chunk of revenue each month.
Youtube may not be something to spend full-time on at the start. Once you start to grow, begin spending more time with your channel to just add gas to the fire. Before you know it, your rents paid for just from making videos about photo editing.
Score!
To help give you an example, check out my youtube channel all about photo editing and photography.
5. Make A Photo Retouching Company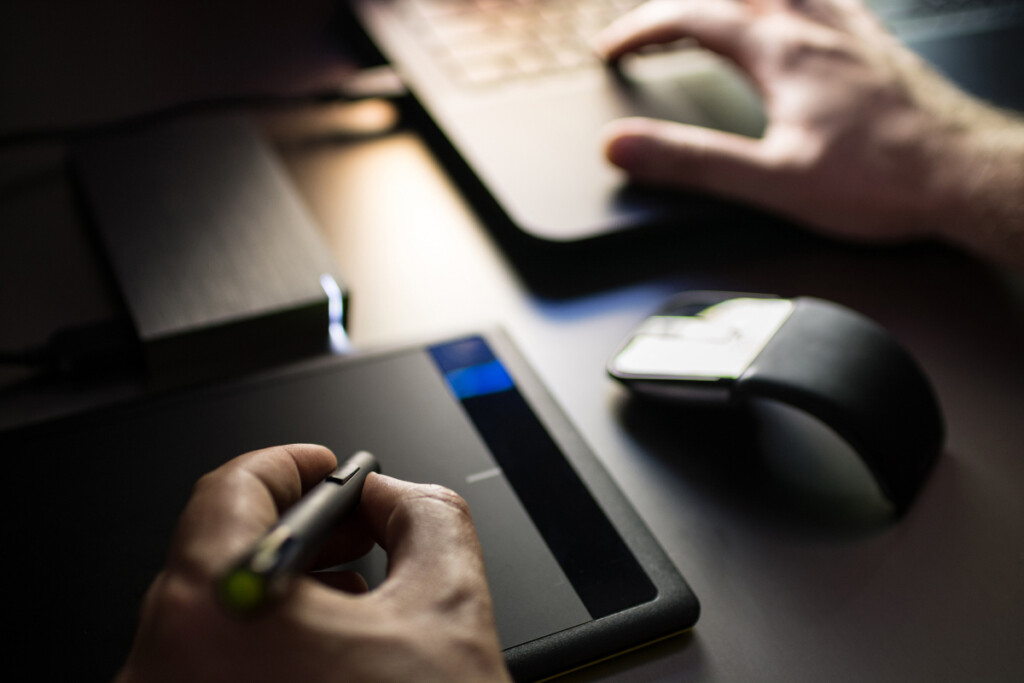 If you're serious about making money editing photos, consider making a formal retouching company. There are a handful of companies just like this online such as Fix The Photo. These companies will have a website highlighting the services they offer and price ranges to choose from. The beauty of this is that you can easily scale this business model by hiring remote employees all over the world. Rather than doing all the work for yourself, you can take on more jobs with the help of others.
Building your own company takes time but can be advantageous in the long run. This should only be considered if you want to turn photo editing into a full-time career path rather than a lucrative side hustle.
6. Tell People You Know About The Services And Skills You Offer
One of the easiest ways to get some work to come your way is by telling absolutely everyone you know about what you do. If it comes up in conversation, mention your new photo editing endeavors and ask if they might know anyone interested. Whether they do or not, this plants a seed that makes people think of you when something does come up.
To give you an example, a lot of my own retouching work has come from friends or friends of friends who know what I do. They liked my work, knew I would be able to help, and hired me for the job. You can do the exact same thing for yourself.
This method does take longer to come to fruition, but it is a simple way you can line yourself up for success in the future. Just like anything in life, just ask for it, and you'll be surprised what comes your way. Even if it comes in a few months from now.
7. Create Your Own Photo Editing Courses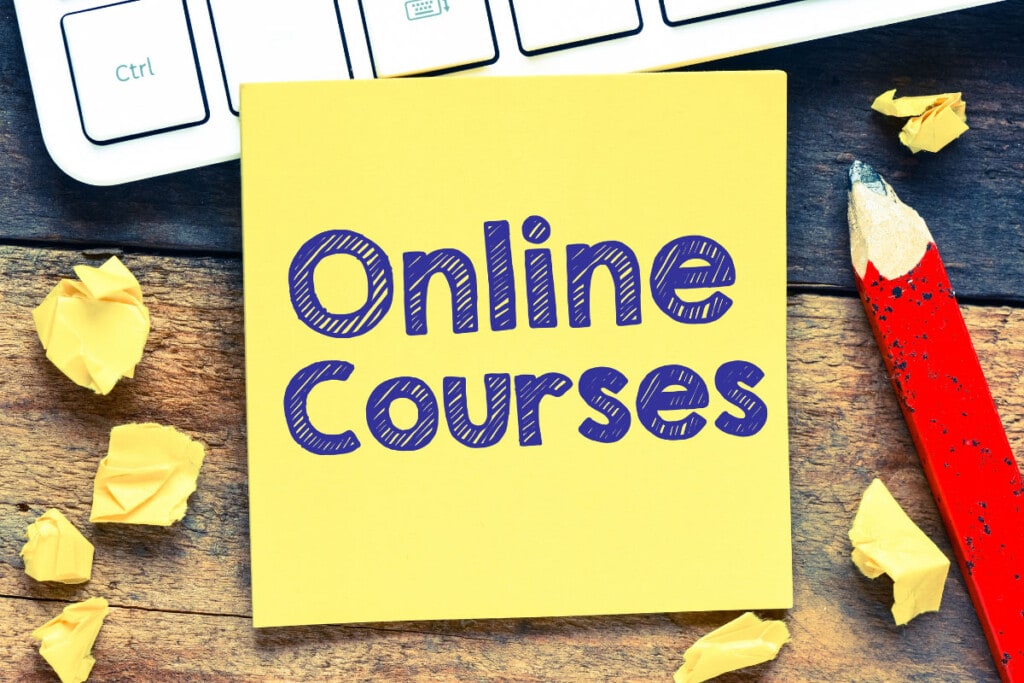 I'm willing to bet you have some type of social media presence where you share your photos or photo manipulations.
And if you don't, it's time to get on it.
Having an audience of people who like your work is an amazing feeling, but it can be used to help sell your skills. Just like youtube, you can create video tutorials bundled together to creating editing courses on specific topics—things such as how to learn photo editing or how to create a certain image manipulation. When people love your work and want to know your tricks, they'll pay money to learn from the best.
Before you start making courses, make sure you have an established audience. Otherwise, you'll waste a lot of time having nobody to sell to. If you're completely fresh to this, start by creating free value for your audience.
You could make daily editing tutorials on your Instagram story, start a newsletter, or try building a youtube channel. Eventually, your audience will be full of adoring fans that would jump at the chance to buy your exclusive premium tutorials.
8. Sell Your Work As Prints Or Stock Images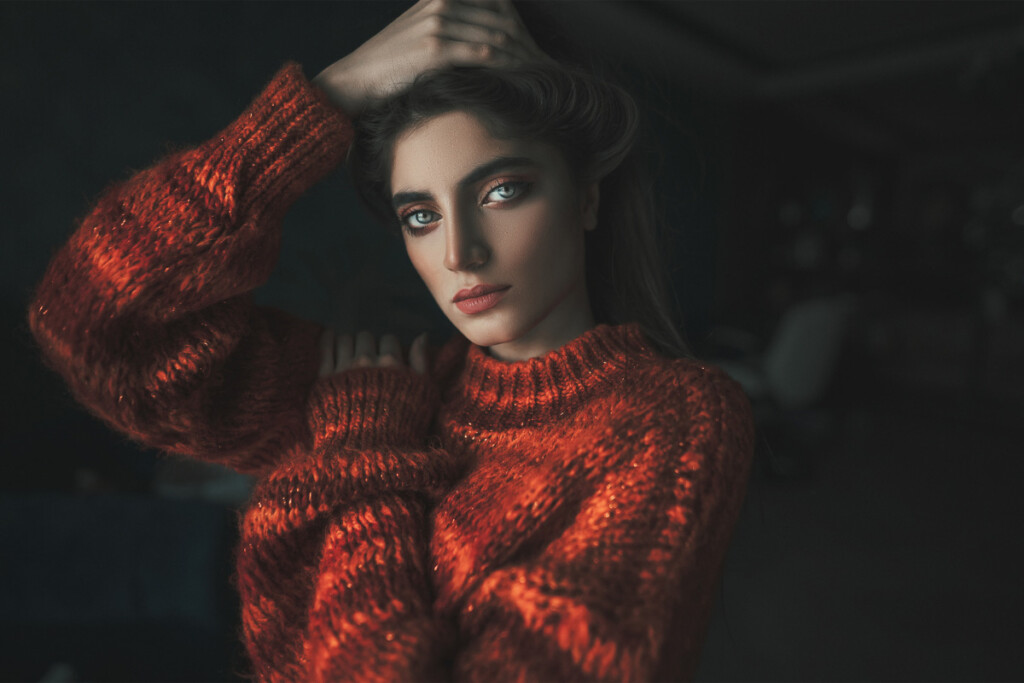 Odds are, if you're editing photos, you probably take them as well. Rather than working with clients, you can sell the images you already have. Especially if you create unique composite images, this creates a perfect opportunity to sell photos. Rather than just regular prints, you're selling art pieces that people will love.
Alternatively, you can upload your edits to stock photo sites and see who bites. With stock photo sites, you need to make a lot of sales before making any proper coin. That's why it's important to have a large stockpile of edits to post before you start.
If you have a unique editing style and are able to make images appear larger than life, people will fall in love with it like any art piece. Before you know it, you'll be making money from your unique editing style and have your photos hanging in people's houses.
How Much Should You Charge For Photo Editing Services?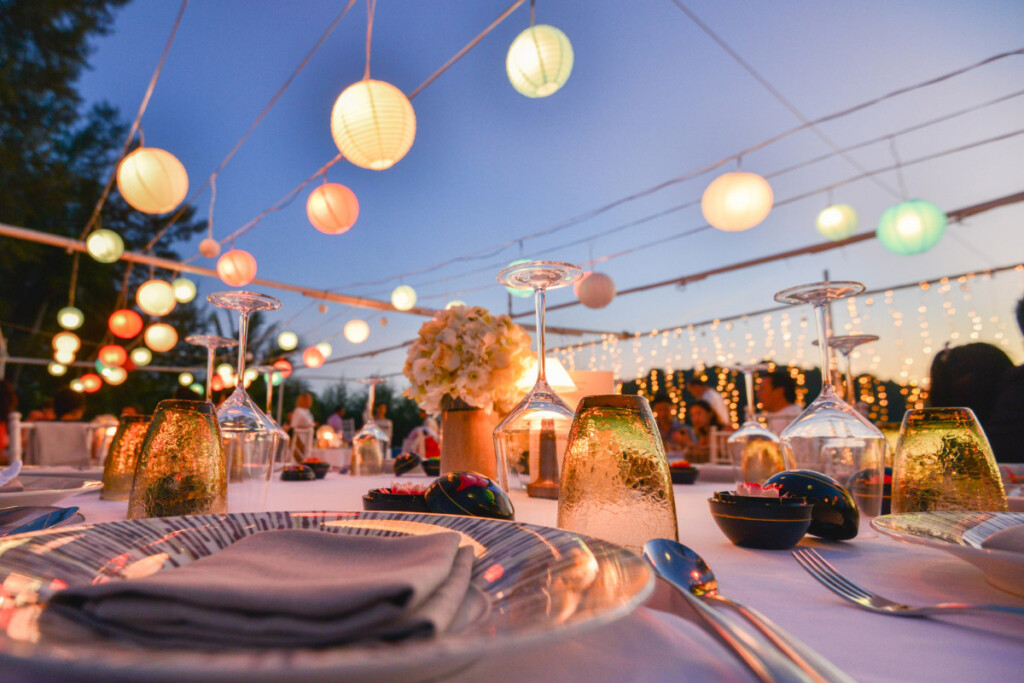 When you start editing photos for clients, the hard part is figuring out how much to charge. Before you choose, make sure to browse other editors of similar size to see their rates. Depending on where you live and what types of services you offer, you can justify charging more or less. At the end of the day, it needs to be reasonable enough for people to pay while still making it worthwhile for you.
Most photo editors will break down their services into different types of editing. For example, you might have culling, basic color and exposure adjustments, custom edits, and retouching rates. Since culling doesn't require as much time or expertise, something like $0.06 – $0.10 a photo becomes a reasonable price.
On the other hand, for something like retouching that requires advanced skills and more time, you could charge a higher hourly rate. The rates I've typically seen from editors is $50 – $100 per hour but varies depending on the country and currency.
Ultimately, break down all the services you want to offer and how much they will cost on a per photo basis. Instead of hourly rates, most basic editing services are more easily done when charging per photo. That way, both you and your client know exactly how much it will cost before the work even begins. With your prices set, all that's left is to start editing!
Do Photo Editors Make Good Money?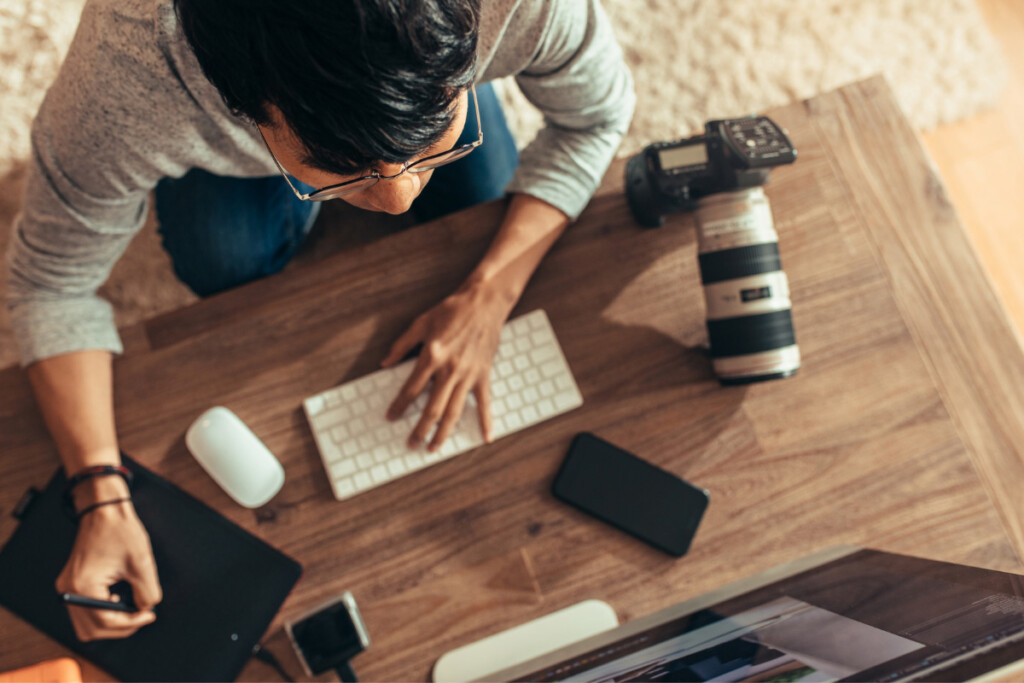 Although it varies, many full-time photo editors can easily make $30,000 – $50,000 a year with a full roster of clients. As you start to get more and more photos to edit, it all adds up very quickly. Some editors can make far more than this when working on multiple weddings a week, all containing tens of thousands of pictures.
As I mentioned earlier, making money editing photos comes down to numbers. The only way you can make a ton of money editing pictures is by editing a ton of photos. If you're willing to spend the time and energy to sort through hundreds of thousands of photos every month, the reward is oh so sweet.
Required Skills And Experience To Become A Freelance Photo Editor
There might not be a required education background or first aid course to become a photo editor, but there are some requirements that are expected. After all, people will only hire an editor they think will do a good job. If you don't have the portfolio to showcase your skills, then you're going to struggle to find work. In summary, here's what you need:
Besides having a lot of experience with editing photos, there's not much more to it. If you can make an image look beautiful with some post-processing magic, your clients aren't going to care about your job history. As an editor, you're getting paid for the result. As long as you can deliver what someone wants, you're ready for action.
Now that you have an idea of how to make money by photo editing, all that's left is to get started. Create your pricing list, contact some photographers, and start putting your skills to work. Before you know it, you'll end up with a lucrative side-hustle, or better yet, a full-time income.
Happy editing!
– Brendan 🙂