Luminar 4 Review- Is It Worth It?
In this Skylum Luminar 4 review, I want to break down everything you need to know about the program and why it's such a powerful photo editing tool. If you've been looking for an alternative to Lightroom, this may just be your answer.
For a number of years, Adobe has dominated the market of photo editing software. Adobe Lightroom and Photoshop are used by millions of photographers worldwide making them a tough platform to compete with. After Adobe switched to subscription-based services, it made a lot of photographers question if it was worth the monthly price. Luckily, with Skylum Luminar 4 you can get a professional level editing software, at a one-time price of just $89.
Now if you're like me, you might have taken one look at the price and thought
"What's wrong with it? Why is it so cheap?"
After being a dedicated Adobe user for years, I felt uneasy about the thought of trying another platform. Surely none can be as good!
Or so I thought…
After getting my hands on the latest version of Skylum Luminar 4 (Version 4.3.0), I realized this may be the perfect all in one photo editor for beginners and professionals alike.
What Is Skylum Luminar 4?
Luminar 4 from Skylum is a photo editing program that uses AI-technology to streamle image editing adjustments and makes complicated techniques more achievable. The program can be used as a stand-alone image library and editing software, or be used as a plugin alongside Adobe Lightroom and Photoshop.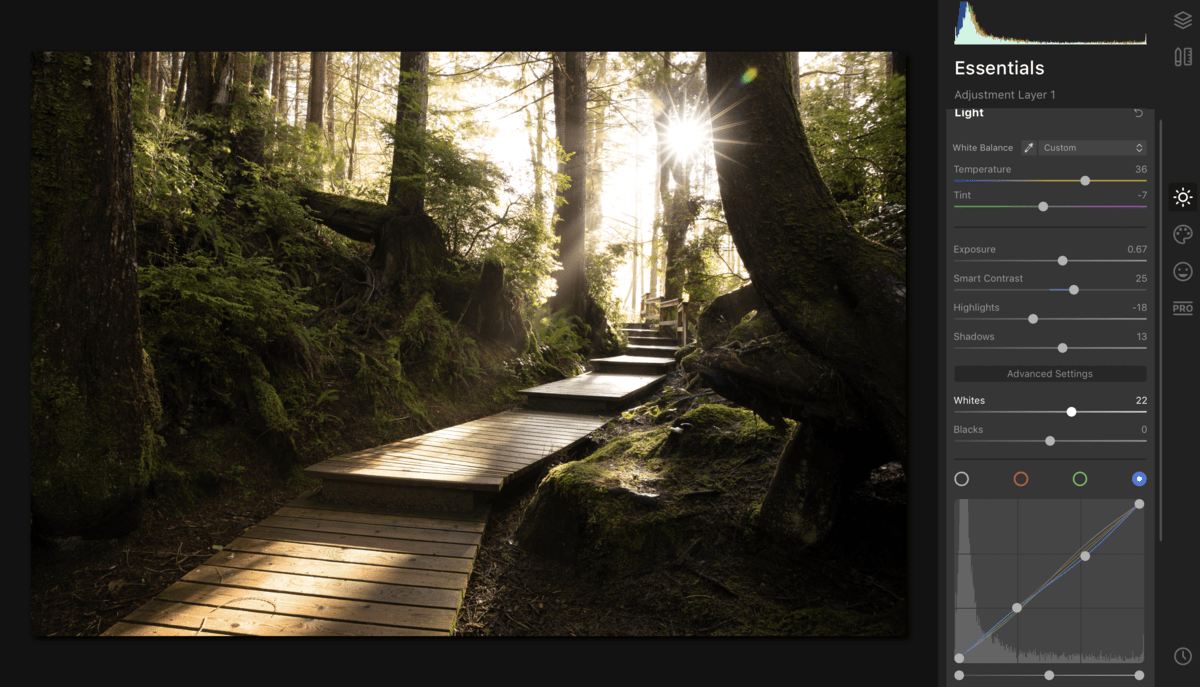 Luminar sets itself apart from the Adobe Creative Cloud with its AI photo editing technology that truly transforms your workflow. Whether you want to sit back and let AI do the work, or you prefer to do it yourself with manual adjustments, Luminar has you covered. Adjustments that once took several steps to complete in Lightroom or Photoshop can be done with the help of a dedicated slider in Luminar 4. For example, the complicated processes behind sky replacements and skin retouching can be done with a single click in Luminar 4.
This program offers every tool a photographer could look for in an editing software, with a little extra for good measure. Alongside the typical exposure and color adjustments you've grown to expect, Skylum Luminar 4 takes it one step further with additional 'creative' adjustments.
Adjustments like AI sky replacements, sunrays, glow effects, film grain, matte looks, and fog are just a few tools you can find under the creative tab. Luminar truly makes the editing process easier than ever with more advanced controls and AI technology that will make you fall off your chair in disbelief. It really is that good.
The New And Improved Features In Luminar 4
Whether you're completely new to Luminar or are currently using Luminar 3, here are some notable additions and upgrades in Skylum Luminar 4 you'll want to hear about.
#1. Improved Edit Module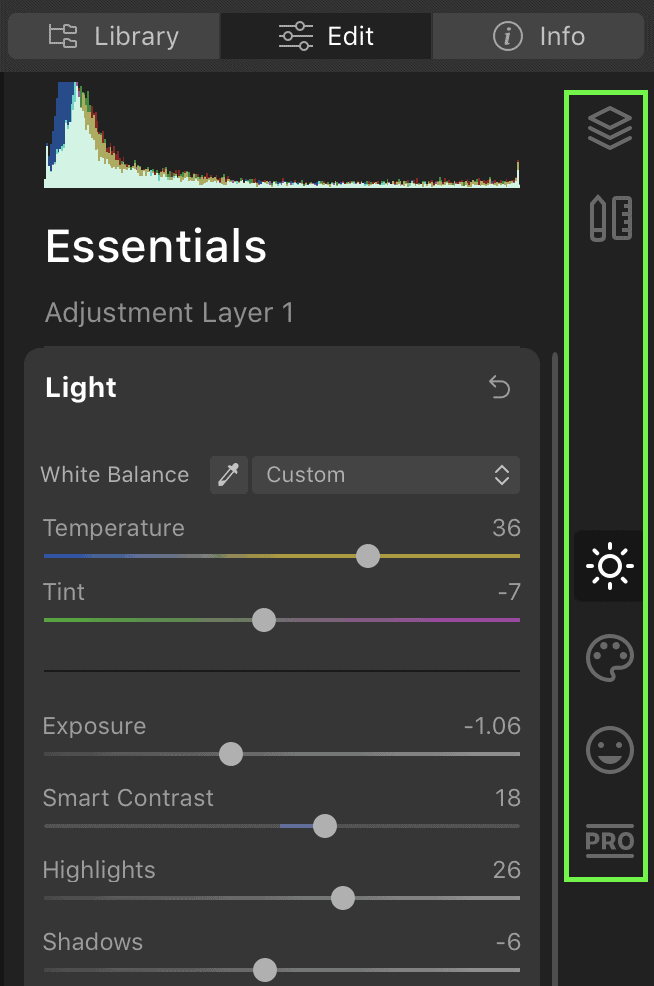 Luminar 4 got a significant facelift with a complete overhaul of the edit module. In previous versions of the program, the edit module was broken up into 'filters'. Each filter had its own settings layout with tools that may prove more useful depending on the look you were going for. You could create a custom edit module if necessary.
I found this layout to be cumbersome and frustrating. I like having all the tools I want in one place without the need to make a custom menu layout. The old edit module frankly felt like a waste of time.
Luckily, Luminar 4 completely resolves every issue I had and has changed the name of 'filters' to 'tools'. Now all of your adjustments can be found between 6 individual tabs along the right side of the edit window.
Here's what's inside each tab listed from top to bottom:
Layers: Where you can find all your layers and additional adjustments you have created.
Canvas: Where you can access the crop, erase, clone stamp, and lens correction adjustments.
Essentials: Home to all the exposure, color, and sharpening adjustments you need.
Creative: Where additional AI tools are found for extra creative looks such as sky replacements or sun rays.
Portrait: All the tools you need to edit a portrait such as AI skin smoothing, portrait enhancers, and Orton effects.
Professional: Additional color and exposure adjustments to further refine your image.
I find these tabs feel more natural and easy to understand in my workflow. Especially for those completely new to the program, this is a huge improvement.
#2. AI Sky Replacement
Skylum Luminar 4 allows you to replace a sky in just about any photo with a single click.
Yes, you read that right. One single click.
Realistic sky replacements were previously reserved for those who were extremely proficient in Photoshop. What was once meticulously cutting out, blending, and masking has been replaced by a single button and slider.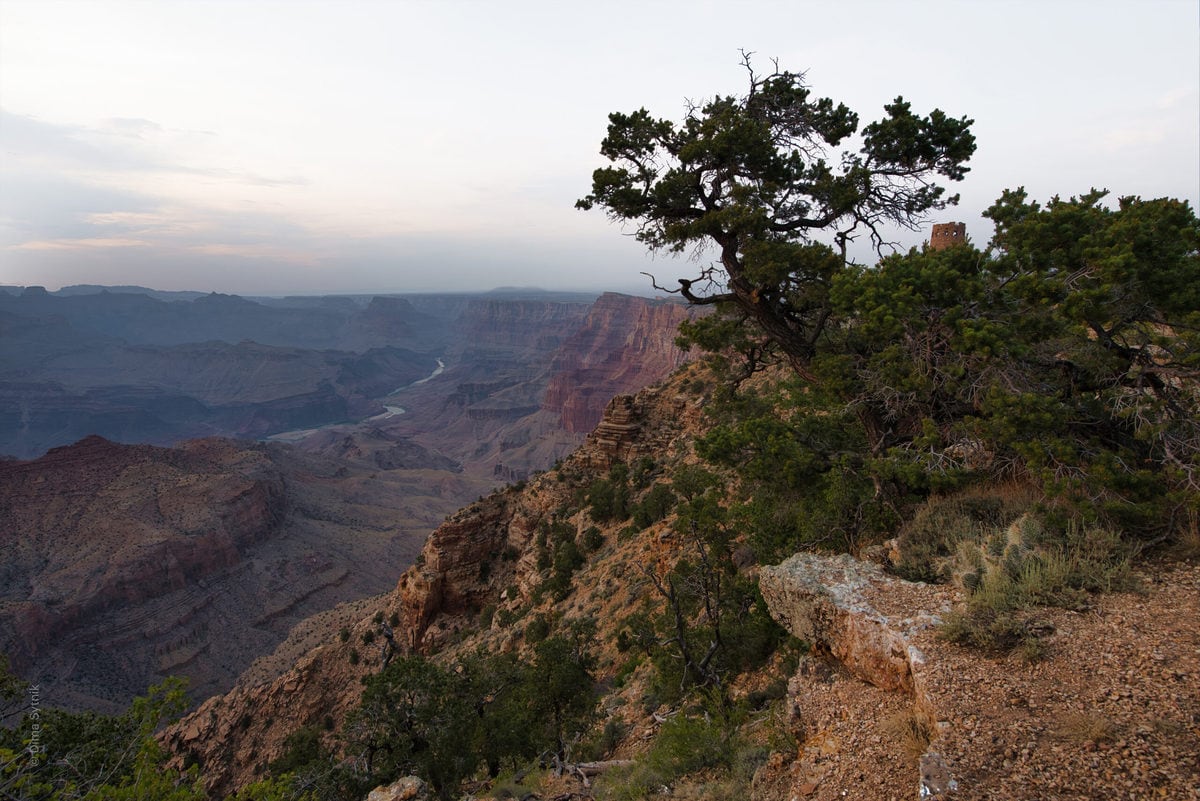 One would think that automatic sky replacements surely can't be that good. The truth is, you likely wouldn't be able to tell the difference between Luminars AI sky replacement and the work of a professional retoucher. It's incredible at how well it can mask around small edges and blend into your image seamlessly. With AI technology, sky replacements become possible for all ability levels.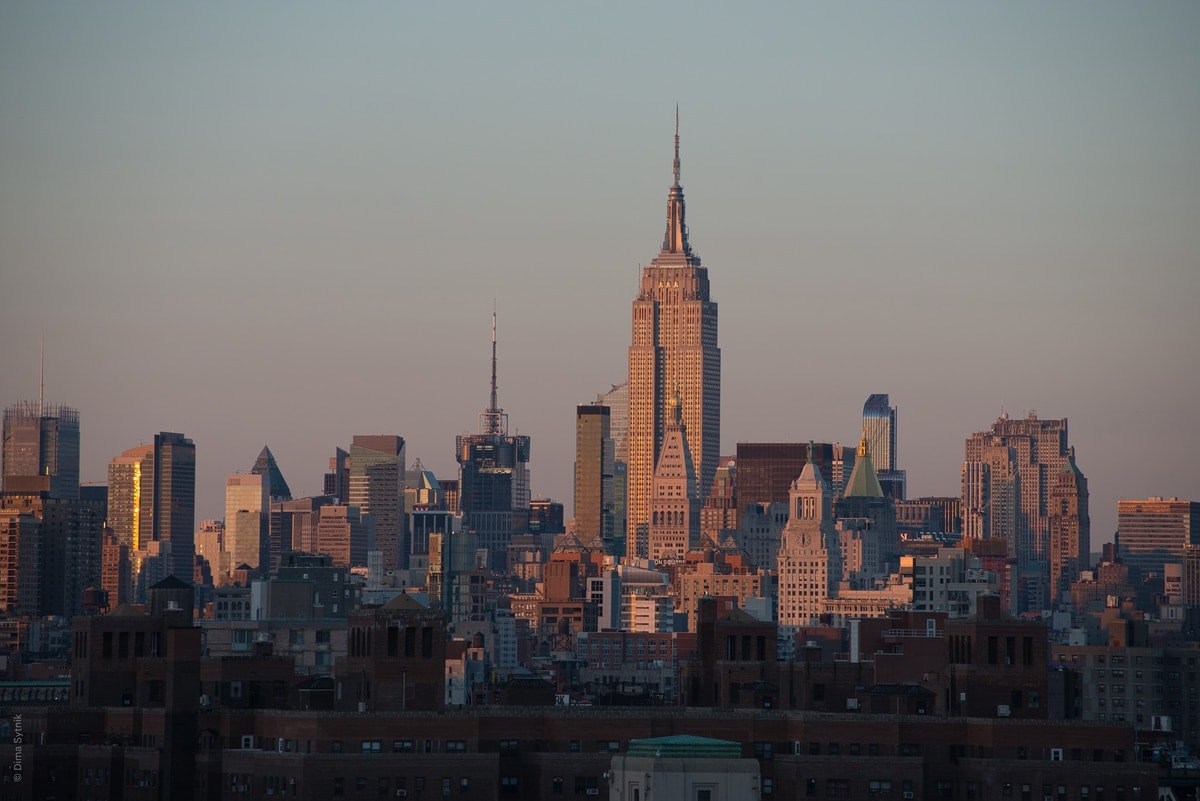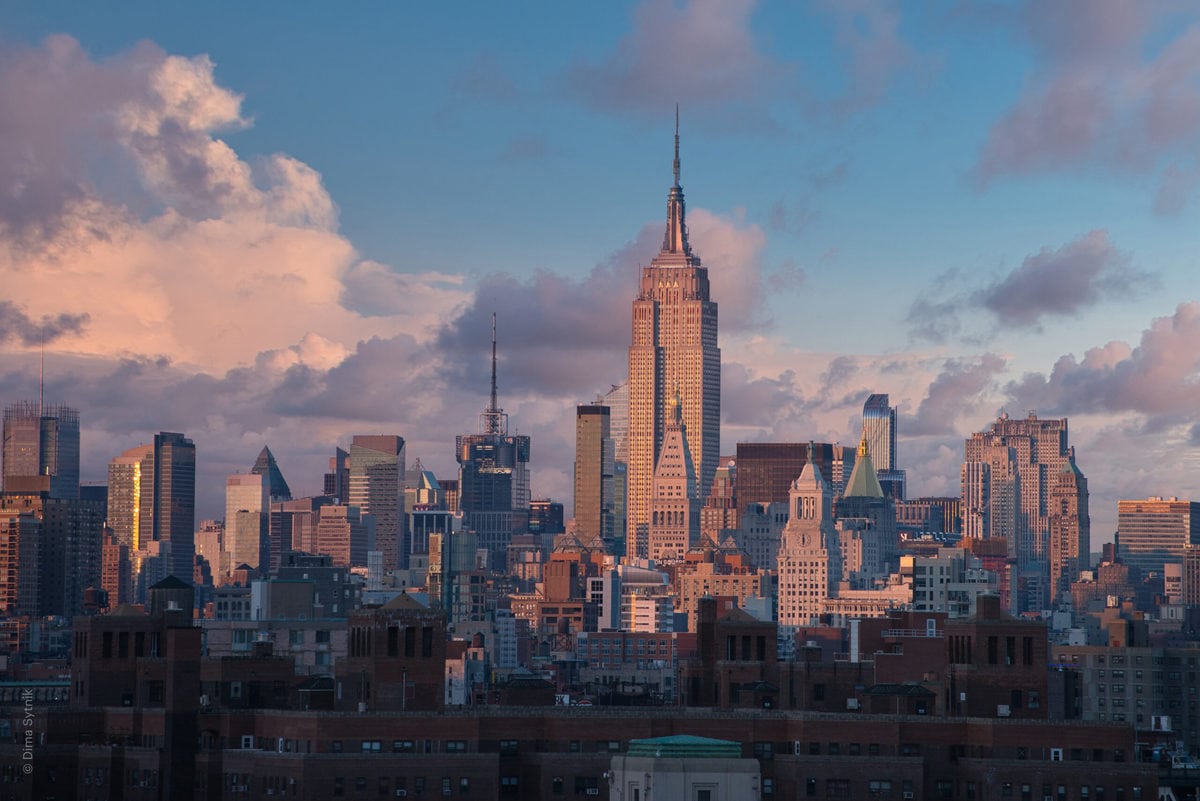 What I appreciate most of all is that fact you can make further adjustments manually. If something isn't looking quite right, you can adjust the spacing between edges, the position of the sky, or even the color!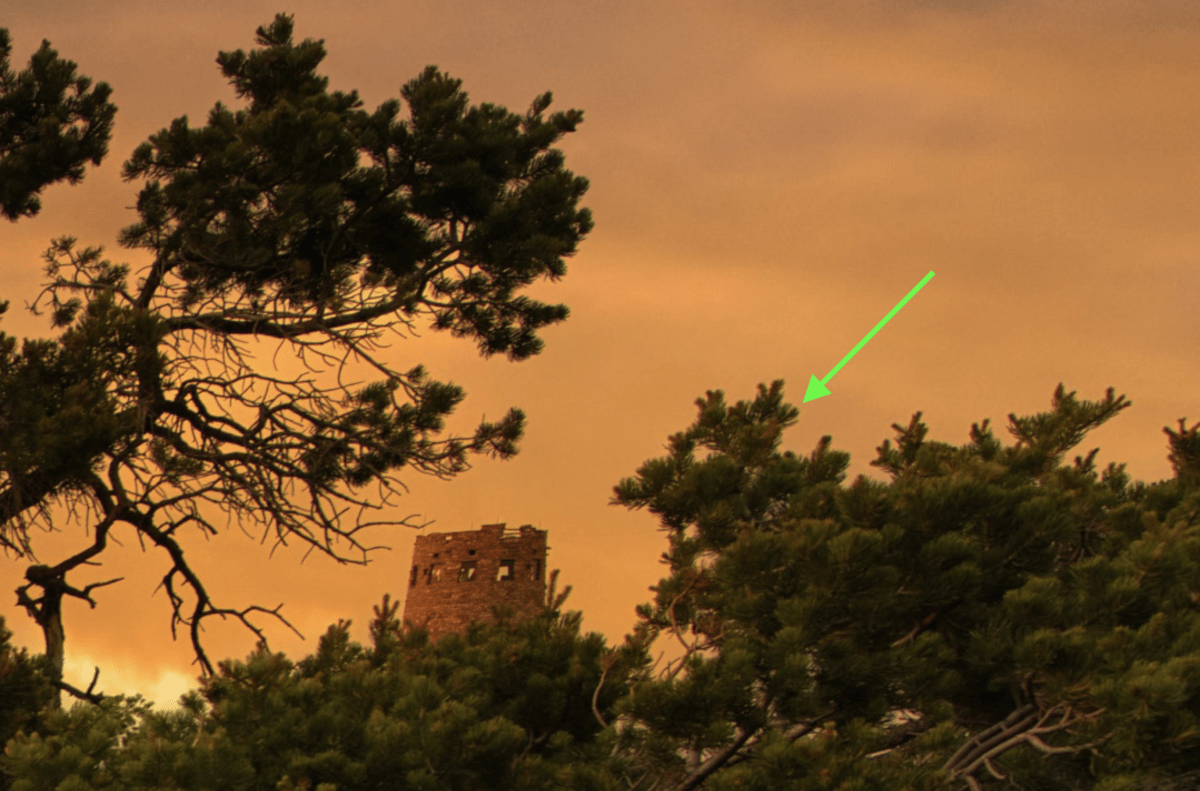 I truly believe the AI sky replacement tool alone is reason enough to purchase Luminar 4. It saves you more time, reduces frustration, and does an incredibly good job. If you haven't already, I'd highly suggest downloading a free trial to see it for yourself!
In addition to the AI Sky Replacement feature, Skylum has added a new AI Augmented Sky feature. This tool allows you to add additional elements into your images and easily blend them with a few sliders. If you've ever wanted to try your hand at composites, this tool makes it easier than ever!
#3. AI Skin Enhancer & Portrait Enhancer
Luminar 4 just got a whole lot better for those portrait photographers among us. If you have a face in your photo, the AI skin enhancer and portrait enhancers are going to change your life.
Before this new update to Luminar, retouching skin could be challenging to a lot of photographers, especially beginners. What was once a complicated series of steps within Photoshop, has been replaced (yet again) by just a few handy sliders.
Although each of these AI featured tools fall under the same umbrella, they serve slightly different purposed. Let's discuss each on individually to give you a better idea of how they operate.
– AI Skin Enhancer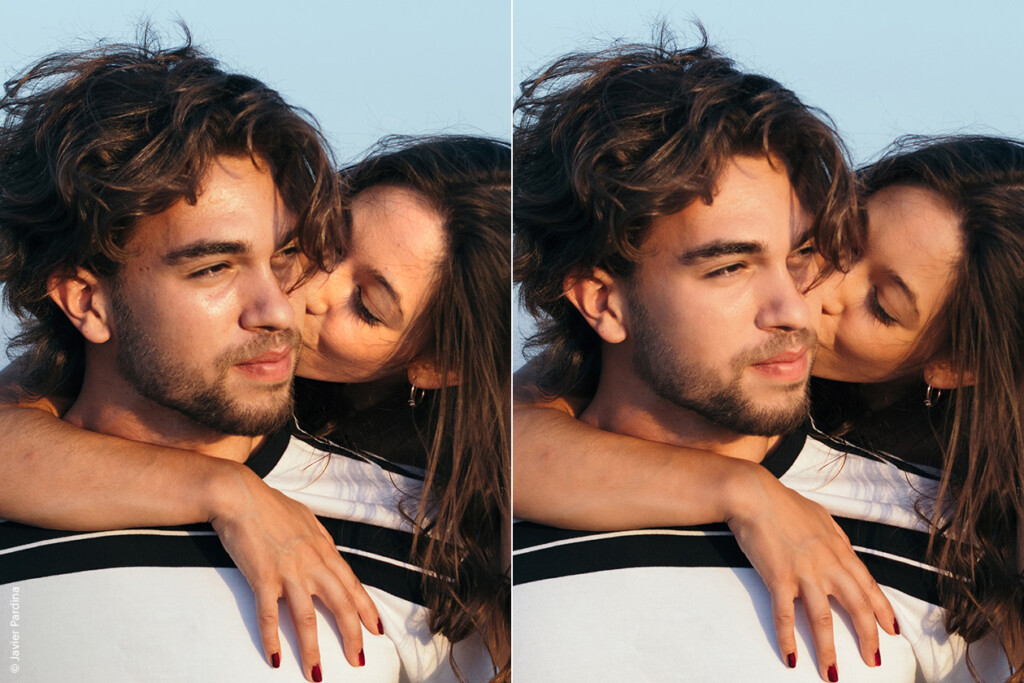 The skin enhancer in Luminar 4 is where you can smooth your subject's skin and reduce shine. In other photo editing programs, this process would be known as 'frequency separation'. Frequency separation requires a series of layers, and adjustments to create this smoothed skin effect. Before now, it has been almost like a right of passage for beginner editors to learn the process. The AI skin enhancer throws all that out the window and makes frequency separation easy and accessible for all.
The other handy slider found within the AI skin enhancer tool of Luminar is called 'shine removal'. Shine removal helps to level out any hot spots on your subject's face caused by oily skin. Toning down shiny skin is always something you've needed to do when retouching a portrait. Now it just got easier with the help of a single slider. No layer masks, adjustment layers, or smart filters required.
Upon using these features, I was really impressed with how well certain problem areas were taken care of. The AI technology has no problem recognizing the skin and making the adjustments from there. I was even further impressed with the fact it had no trouble recognizing the difference between skin and hair. Without any masking or brush adjustments, you can smooth skin even when surrounded by hair.
– AI Portrait Enhancer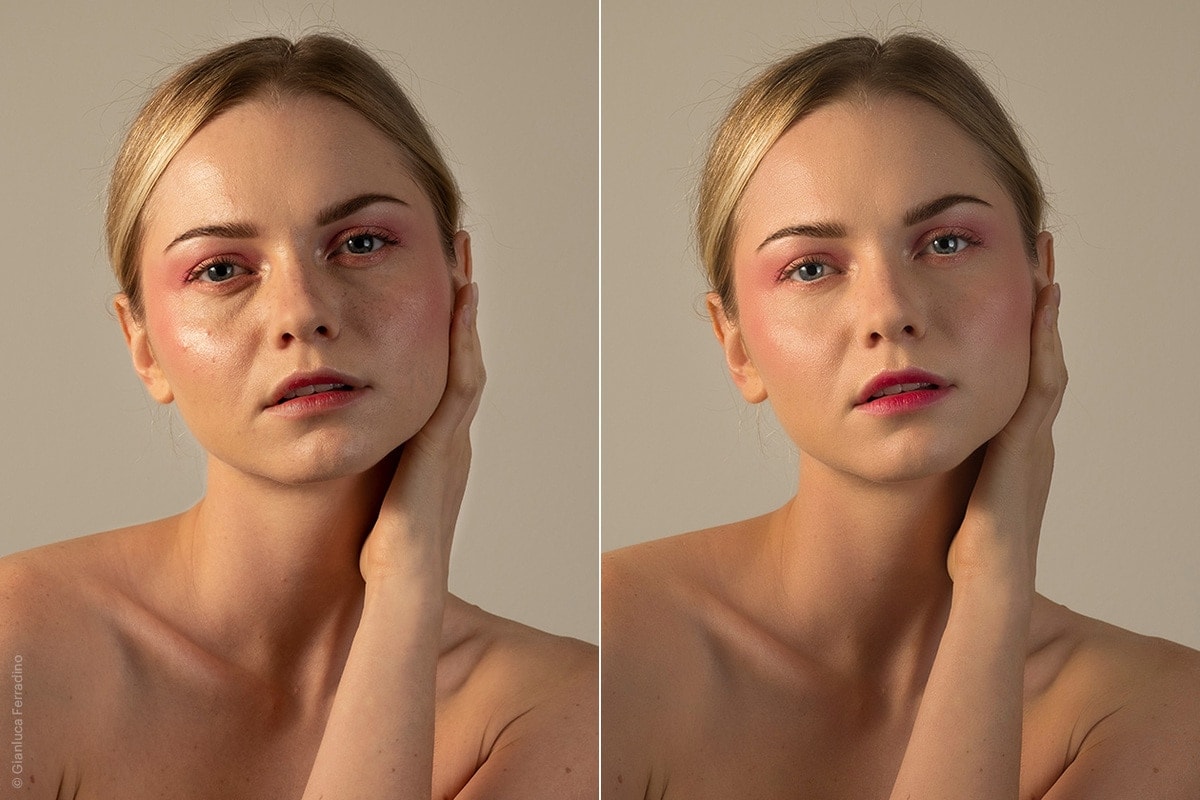 The AI portrait enhancer in Luminar 4 takes things a little bit further. This tool allows you to really refine your portraits like never before. From AI eye enhancements, face slimming adjustments, eyebrow improvements, and teeth whitening, this tool has it all.
With the help of AI technology, Luminar is able to recognize the areas of your photo that you want to adjust. Whether it's the size of the subject's face, the whiteness of their teeth, the color of their lips, and more. This AI portrait enhancer makes it easier than ever to make adjustments you may have never even considered before.
I've said it a dozen times already, but I'll say it again. The capabilities of the AI technology is more than I could have ever expected. It helps you to make quick adjustments that were once tedious and time-consuming. Everything you need as a portrait editor is right here within the AI skin and portrait enhancers. Don't believe me? Download the free trial of Luminar 4 and see for yourself.
#4. LUT Mapping
LUTs (Look Up Tables) are extremely useful to add certain color adjustments to an image. Unlike a preset, a LUT only applies color values onto your photo. Luminar 4 allows you to quickly make cinematic looking color adjustments with the new Color Styles LUT mapping tool.
What's useful about the LUTs in Luminar 4 is that they offer so many options built into the program. Just by going through some of the built-in LUTs, you'll likely find something that suits your fancy. If you're looking for something more specific, you can import your own LUTs into the program.
Even if it was a LUT for video, you'll still be able to add the .CUBE or .3DL files to use in Luminar 4. Once a LUT is applied, you can easily adjust the amount it's affecting your image with a few sliders. This is a perfect tool to match color themes or quickly make color adjustments with one click.
#5. Smart Contrast
In other photo editing programs, editing contrast has to be used in moderation. If you go too crazy, you can crush the whites and blacks of your image and lose detail. Smart contrast in Luminar 4 takes away that worry by applying contrast with more intention.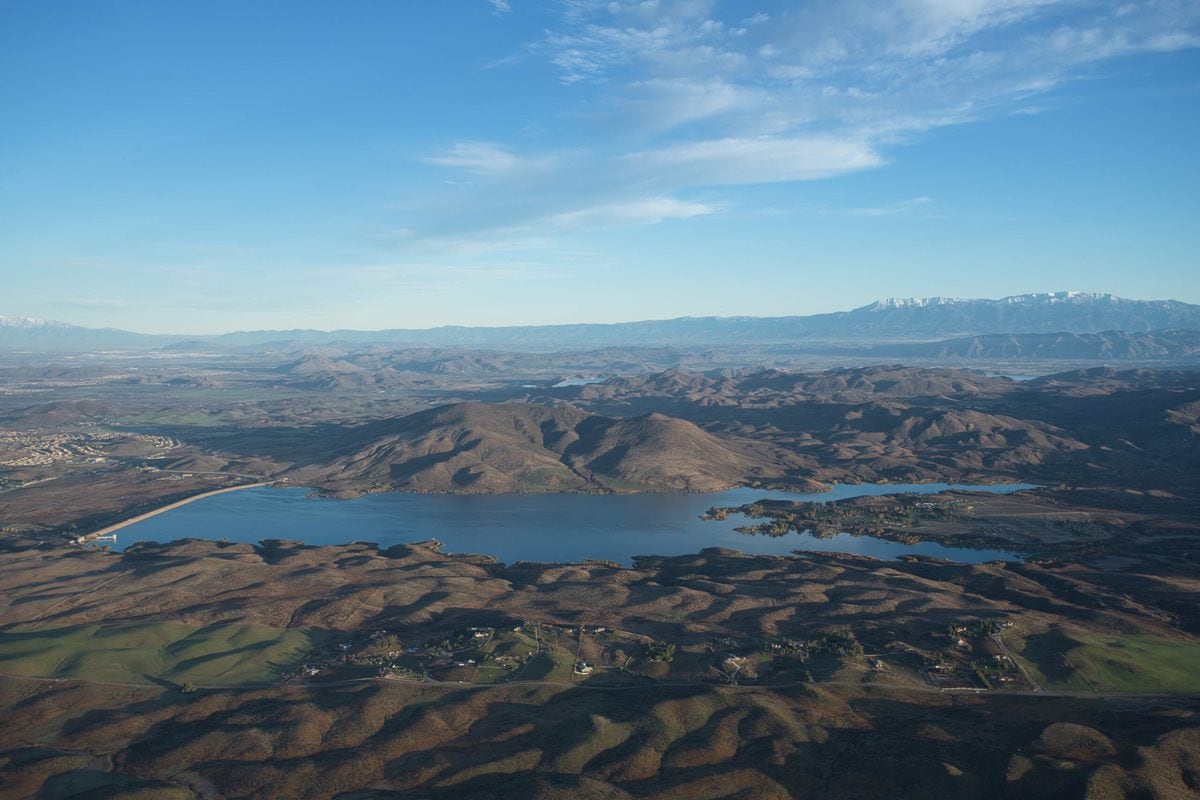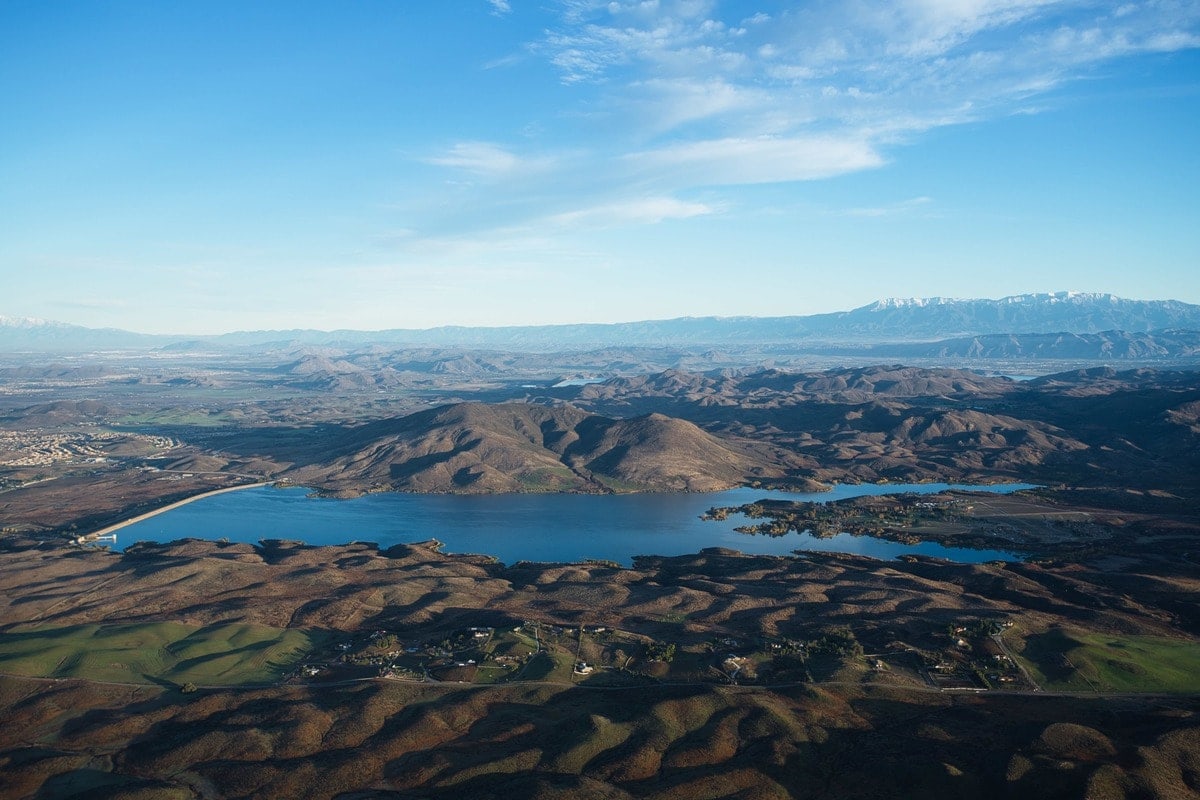 Rather than applying an even contrast across your entire image, smart contrast is more selective with its adjustments. It won't add so much contrast that you lose details in the far reaches of your blacks and whites.
After using this tool for myself, I found it to offer a more realistic look than that of a standard contrast slider. It was less 'aggressive' with the contrast while still adding the right amount to enhance the image. I found that the smart contrast slider gave a more true to the eye feel that avoids an over-edited appearance.
Although a small addition to Luminar 4, I believe it's a worthy and highly useful addition to take note of.
#6. AI Structure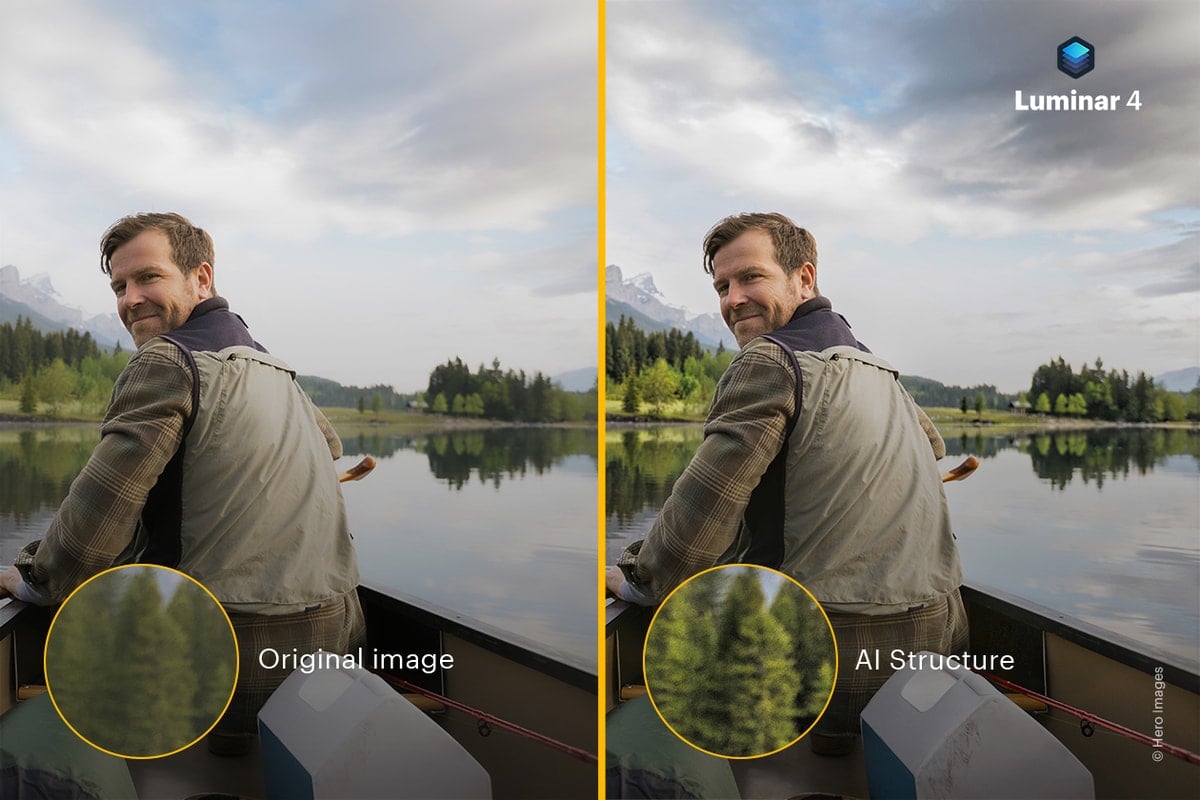 The AI structure serves a very similar purpose to the clarity and texture adjustments found in other editing programs. AI structure allows you to enhance the details of your photo and make things come to life. It's a great tool to draw more attention to areas of the image or add more overall drama.
Alongside enhancing clarity, it can be also be used to add a soft glow to the image. Overall it's a useful creative addition to add more style to your photos.
The beauty of AI technology is that it applies different strengths across the image. Depending on the amount of details and contrast in an area, you'll notice how the AI structure will target it differently. The AI technology in Luminar 4 helps to make adjustments blend into your image a lot better than before.
#7. Luminar Looks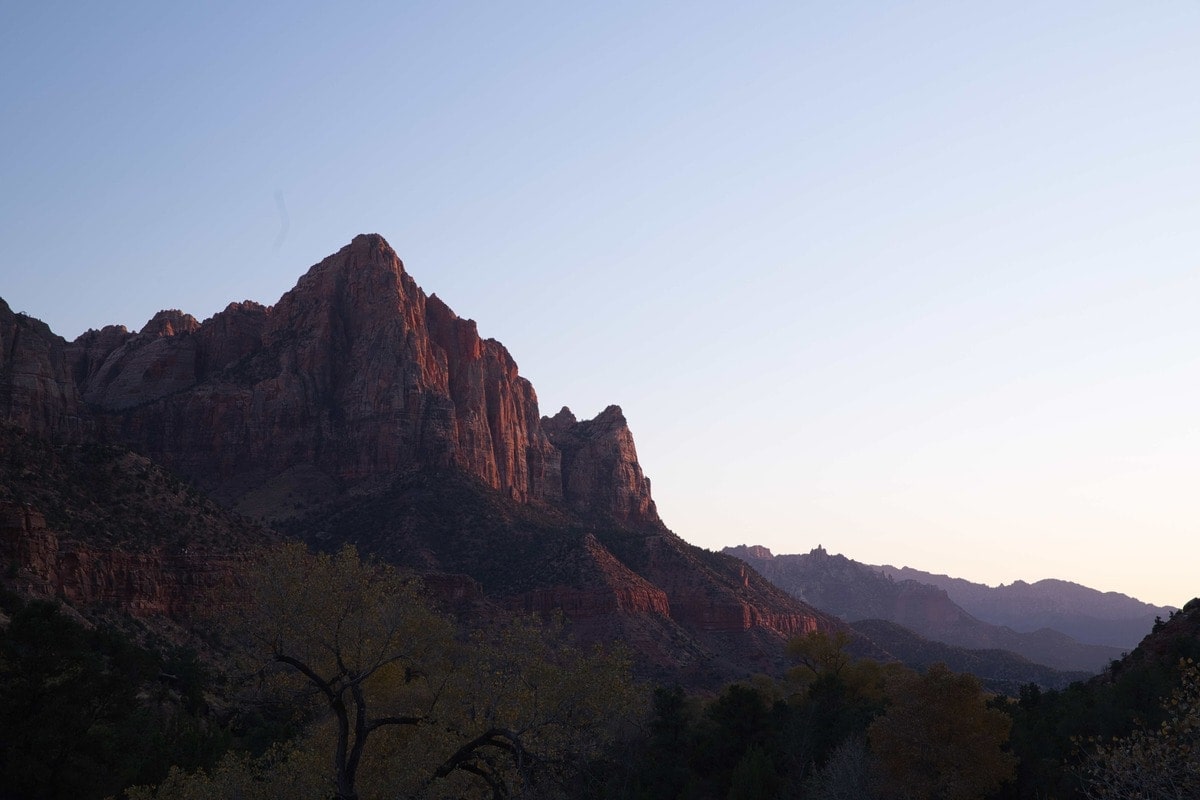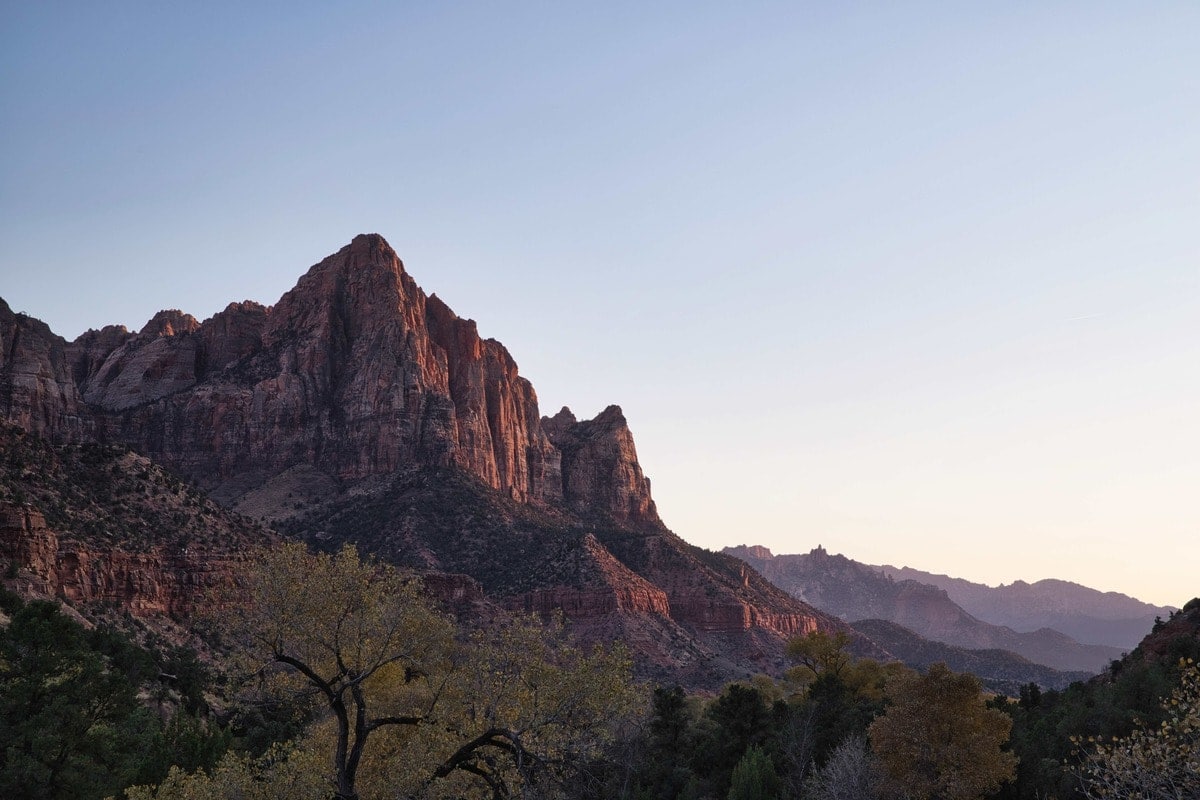 No photo editing software would be complete without the help of some presets… or should I say 'looks'. Luminar Looks are essentially a series of premade presets included in the program. Unlike the LUT mapping that only includes color adjustments, looks can hold additional information like cropping, sharpening, exposure effects, and so on. Looks can offer a great starting ground to build your edit from when you first import your image.
There is a wide array of looks that come with Luminar 4 suitable for all genres of photography. From landscape, lifestyle, portrait, aerial and more, Luminar Looks offers a ton of great options to begin building your edit.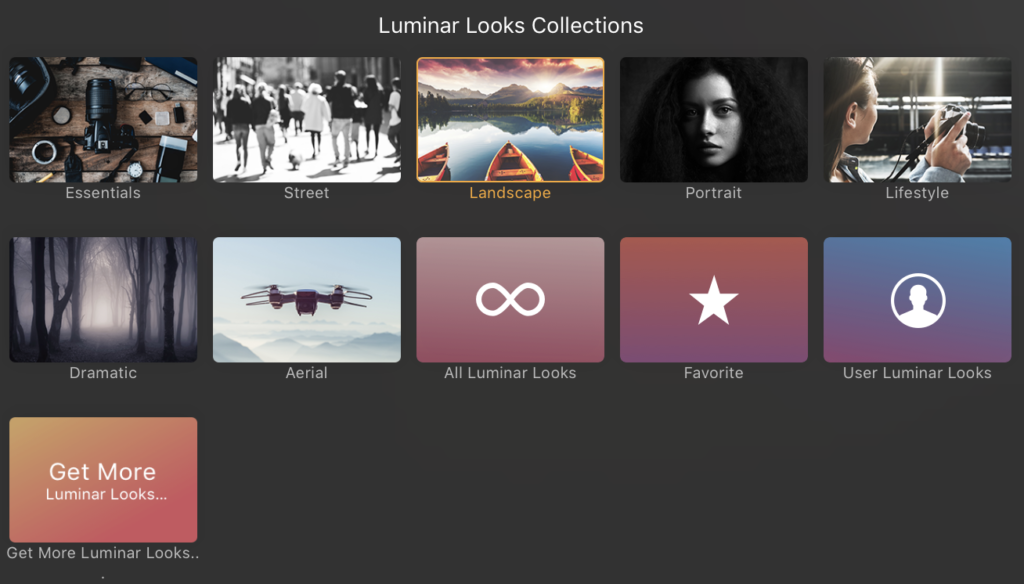 A useful feature about Luminar Looks is that you can favorite the looks you use often. That way you can find all your favorites in a single easy to access folder. If you aren't super keen about the built-in Looks, you can create your own! After you've made the adjustments you'd like, simply press 'save new look' and save it for future use!
Luminar Looks allow you to make quick edits to your photos, in a nicely packaged menu bar that can be accessed at any time.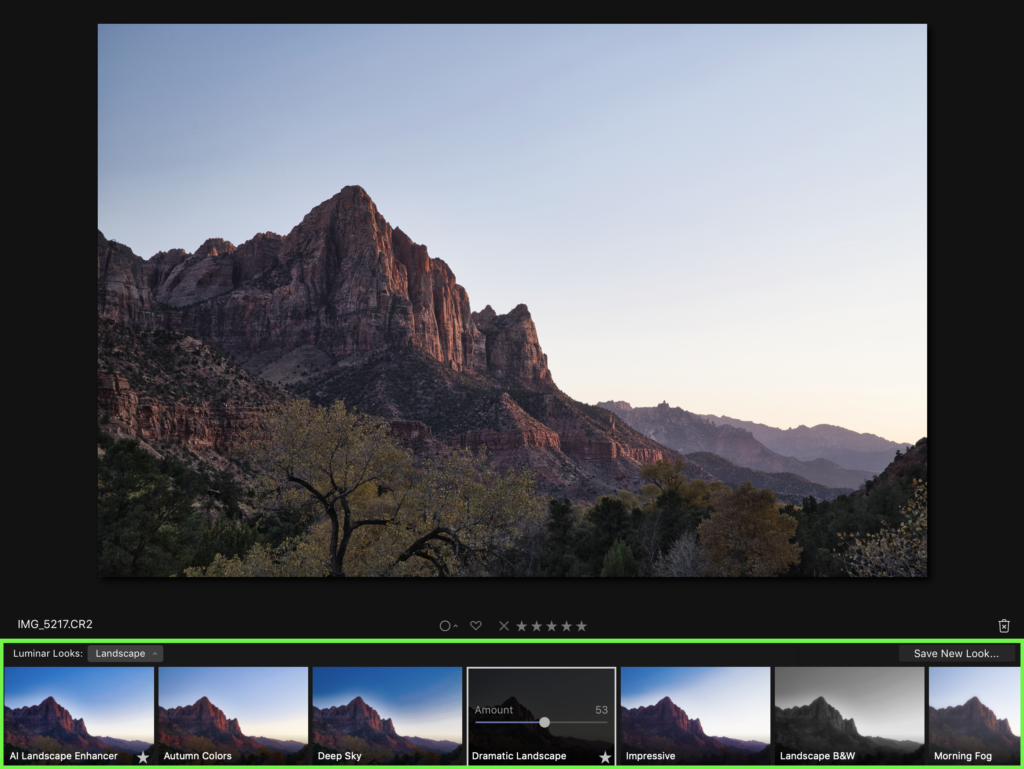 In the most recent 4.3.0 Luminar update, you can now hover over the different looks to see the result. This is a big improvement since you used to have to actually select the different looks before you could see them.
Ultimately Luminar Looks are a great way to speed up your edit, or help you get some base adjustments towards a more specific creative, customized result.
#8 Seamless Editing Between Luminar & Lightroom
If you're already in with the Adobe Creative Cloud (like me), then getting a whole new editing software might not make sense. However, Luminar 4 now can be used as a plugin directly from Lightroom. Working as an external editor, you can take a photo from Lightroom to Luminar and back again without any issues.
Here's how it works:
While you're editing a photo, you may like to make your base adjustments in Lightroom. Especially if you're more comfortable with that program, it can save you a lot of time. However, once you want to retouch skin, replace skies, or add additional elements into your photos, that's where Luminar can shine.
Simply by right-clicking on a photo in Lightroom, you can choose Edit In > Luminar 4.
From here you'll have the option to edit the original image, or transfer over the Lightroom adjustments. That way you can continue to build off the edits you've made in Lightroom.
Once you're done with your Luminar adjustments, you can save your photo and it will go directly back into Lightroom! Similar to working with other external editors from Lightroom, your new file will be saved directly beside the original in your catalog.
So if you're a current Lightroom user and want to take advantage of the sweet-sweet AI technology in Luminar, now you can. With a seamless workflow between the two programs, you will hardly notice that you're using two separate applications.
#9 New Search Options
A previous issue with the past version of Luminar is that it was difficult to navigate the images in your library. In the new 4.3.0 update, there is a convenient search bar to sort through all your imported images.
For example, if you wanted to find images taken during a certain month, you could search for them within the library module of Luminar. From there the results would be filtered to only show you the images matching your query.
As you start to import more and more images into Luminar, the search bar makes it easy to keep track of things.
Now keep in mind these are just the NEW features of Luminar 4 and its recent updates. I'm not even talking about all the other incredible tools this program has to offer. Right now you can get lifetime access to Skylum Luminar 4 for just $89.
Skylum was also kind enough to offer readers of my blog an exclusive discount on Luminar 4. Just use discount code BRNWILLS at checkout to save $10 off your purchase!
Download Your Free Trial Of Luminar 4
New Improvements In Luminar 4 Compared To Luminar 3
#1. Stability And Performance
In Luminar 4, they've made a few notable improvements over Luminar 3 in terms of performance. Here are a few ways Luminar 4 has stepped up the game from earlier versions:
Increased speed and efficiency due to improvements in the ML cache system. This makes it easier for the program to work with your computer's processor.
Better performance and accuracy with the sky enhancer, eraser, and lens & geometry tools.
Reduced fringing left behind when using the transform or lens distortion tool with some images.
Shine removal technology to eliminate bright or oily spots on your subject's skin.
Third-party plugins such as Aurora HDR, DxO Nik Collection, and Topaz Labs are now supported. (PC Only)
Slim Face 2.0 technology for more accurate adjustments with the AI Portrait Enhancer.
Alongside this, there have been improvements to prevent crashing when backing up files or catalogs. With that said, Luminar 4 still takes up a fair amount of processing power. It's worth taking a look at your computer specs to ensure the program will run smoothly on your machine.
Mac System Requirements As Suggested By Skylum:
Processor Intel 64-bit Core 2 Duo or better
Mac from early 2010 or newer
Memory 8 Gb RAM or more
macOS High Sierra 10.13.1, Sierra 10.12.6, El Capitan 10.11.5, Yosemite 10.10.5
Hard disk 2 GB free space, SSD for best performance
Display 1280×768 size or better
PC System Requirements As Suggested By Skylum:
Open GL 3.3 or later compatible Graphics Cards
Processor Intel Core i5 or better
Memory 8 Gb RAM or more
Operating System Windows 7 (only 64-bit OS), Windows 8.1 (only 64-bit OS), Windows 10 (only 64-bit OS)
Hard disk 2 Gb free space, SSD for best performance
Display 1280×768 size or better
In the Luminar 4.3.0 update, they have made significant improvements to the speed that RAW files can be worked with. On less powerful computers you can expect RAW photos to open 8x faster, while on more capable machines you'll notice them to open 3x faster according to Skylum.
Better yet, they've made the program far more reactive by reducing the lag while making adjustments. Previously there was a slight delay between moving a slider and seeing adjustments. Now it's almost instant thanks to their speed enhancements.
The same thing goes for switching between different modules in the program.
#2. Denoise Filter
The Denoise Filter of Luminar 3 has been improved and streamlined in Luminar 4. This filter allows you to reduce the amount of grain in your photo from using a high ISO. It smooths this noise to help improve the overall quality of your image. The same sliders are available in Luminar 4 as in previous versions, but the 'boost' slider is now found under advanced settings.
#3. Adjustable Gradient Filter
The Adjustable Gradient filter has been updated and placed within the 'professional' tab of Luminar 4. This filter still operates largely the same as in Luminar 3, but now with the addition of editing the mask directly in the tool panel.
The Adjustable Gradient Filter puts a twist on the regular gradient filters found in other programs. Rather than gradient that's only adjustable from one side, the Adjustable Gradient Filter in Luminar lets you do both. With a single gradient filter, you can make adjustments to both sides of the gradient at once. This is extremely handy if you wanted to brighten the sky and darkening the foreground for example. Making that adjustment would commonly take 2 gradient filters in Lightroom but now takes 1 in Luminar 4.
#4.Golden Hour Filter
Improvements have been made to the golden hour filter in the latest version of Luminar. Found within the 'Landscape Enhancer' tool under the essentials tab, the golden hour filter makes any sunset photo come to life. In short, it boosts the red and yellow values in your image to give a more sunset-colored tone. Coupled with the Dehaze and Foliage Enhancer, your sunset photography just got a whole lot better.
#5. Direct Sharing From Luminar 4 To 500px
From the export menu of Luminar 4, there is not an option to export directly to 500px. This saves a ton of time when it comes time to share your masterpieces with the world.
In the export menu, you can set the title, description, keywords, and hashtags for your post before adding it to 500px. You can even set the privacy setting for private or public sharing, while even marking NSFW content if need be.
For Mac users, your photos EXIF data will be sent directly to 500px when exporting from Luminar 4. Meanwhile, PC users have the option of whether or not they want to send it via a checkbox. Sorry to break it to you like this, Mac users.
Lightroom vs. Luminar 4
If you've been in the photography world for a while, there's a pretty strong chance you currently use Lightroom to edit your images. Lightroom has long been the choice program in the photo industry, so how does Luminar 4 stack up?
The Comparison
In terms of actual photo editing, you won't notice much of a difference between Lightroom and Luminar. Luminar 4 includes all of the same features you know from Lightroom, except maybe a little better. With the help of AI technology, Luminar 4 streamlines certain tools compared to Lightroom. Furthermore, Luminar takes things even further and includes tools that were once reserved for Photoshop.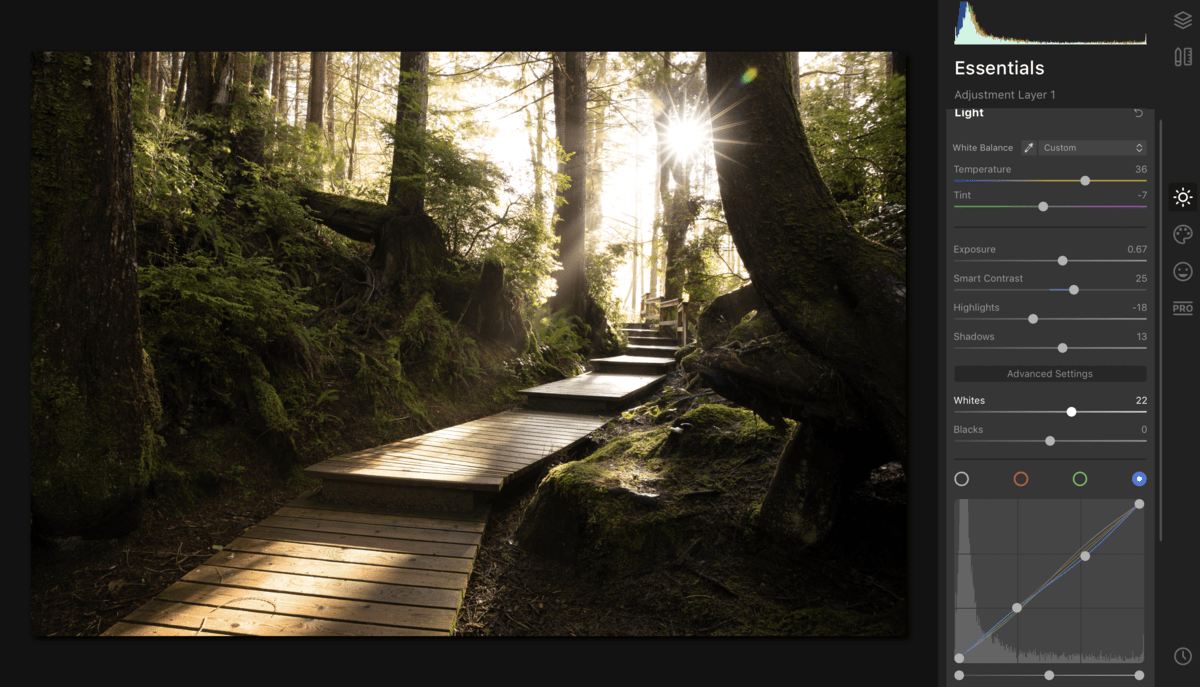 When it comes to photo editing, I would go as far as saying Luminar offers slightly more diversity than Lightroom. Rather than needing to go back and forth between Lightroom and Photoshop, Luminar 4 offers most of what you need in one program.
Now with that said, I don't see myself giving up on Lightroom completely. Currently, Lightroom has a preferable culling and sorting method compared to Luminar. I personally find it easier to deal with hundreds (or thousands) of photos through Lightrooms catalogs and folder systems. Luminar is slightly different in the sense that your photos are organized on the back end. This means you work out the folders as they are on your computer. There isn't any further organization within the program.
Both Lightroom and Luminar are capable or rating, flagging or rejecting. Luminar even allows you to add tags/keywords to your photos similar to Lightroom. This can make certain photos easier to find when you're working in bulk.
Additionally, you are not able to easily edit image metadata in Luminar 4. There is mention of this update coming later in 2020 but we will have to see how it plays out. That's a pretty big issue for a lot of photographers out there, including myself.
Which Program Is Better?
It's tough to say if Lightroom or Luminar is the better program. Each has its unique advantages and uses. Lightroom does work better to deal with photos in bulk and wins out with the organization aspect. However, Luminar 4 makes up for those disadvantages with absolutely superb photo editing tools and AI capabilities.

Lightroom comes in at a minimum price of $9.99/month which equals out to $120 per year. Luminar on the other hand only costs $89 and you have it for life. No reoccurring fees to think about again!
For hobbyists or photographers new to the business, reoccurring fees become an annoying pain you can't get rid of. In that sense, I think Luminar 4 is a preferable option. At a better price point, it's a one time purchase and you're set for life. If you're on the fence, it's absolutely worth getting the free trial of Luminar 4.
Personally, I find a ton of value in using Lightroom and Luminar together. They can work seamlessly together allowing you to get the best of both worlds. I have been a Lightroom user for years and I struggle to give up certain aspects of the program. With that said, the AI tools of Luminar save me heaps of times that I used to waste in Photoshop. I won't be giving up on Lightroom anytime soon, but Luminar 4 has become an integral part of my workflow. If anything, Luminar has seriously cut down the amount of time I spend in Photoshop.
How Much Does Luminar 4 Cost?
The cost of Luminar 4 will vary depending on if you've already purchased an earlier version of Luminar.
New Luminar Customer: $89 USD
Upgrading From Luminar 3: $69 USD
Additionally, Skylum offers a 30-day money-back guarantee so you can feel confident in your purchase. If you decide you don't like the program after you've bought it, send Skylum an email within 30 days and you'll get everything back.
If you want to save yourself a little cash, I have a sweet discount just for readers of my blog. Just use the code BRNWILLS to get $10 off at checkout!
Is Skylum Luminar 4 Worth It?
So the big question that remains is whether or not Luminar 4 is actually worth your attention. Luminar first got on my radar upon their initial launch and I didn't have much of an interest in the program. It initially felt clunky, awkward, and I didn't enjoy using it compared to Lightroom or Photoshop. With each passing update, I've seen the significant improvements they've made towards a more streamlined and enhanced user experience. Since Luminar 4 released, I started to incorporate this program into my own photo editing. It has become a useful addition to my editing workflow by speeding up previously tedious tasks. Particularly after the latest Luminar 4.2 update, this program is turning into a force to be reckoned with.
Luminar 4 is absolutely worth every cent you pay. Its capabilities are unparalleled and the AI technology in this program completely changes the game. Whether you're completely new to photo editing or have been at it for years, you'll enjoy Luminar 4 all the same. It allows you to get more creative in less time with streamlined sliders and non-destructive editing. This program is so incredibly versatile and (most importantly) fun!
To get yourself started, be sure to Download The Free trial Of Luminar 4 to try it for yourself. There's zero commitment while unlocking all the best features found within the program. After your free trial is up, be sure to save yourself $10 using code BRNWILLS at checkout!
Conclusion
If you've been looking for an alternative to Lightroom or other editing programs, Luminar 4 is a worthy option. It has everything you need plus a little more just for fun. Have you gotten the chance to use Luminar 4 yet? What are your thoughts on it? I'd love to hear in the comments below!
If you know someone who's been looking into purchasing Luminar, make sure to share this review with them!
Happy Editing!
-Brendan
Disclaimer: The links used in this article are affiliate links. By using these links or discount codes, I may receive a small commission at no extra cost to you. Using these links helps me to create more free tutorials and reviews like this one on the site. I do not review products I do not believe in or find beneficial. This review is an honest representation of how I feel about Luminar 4 and has in no way been manipulated by Skylum.